Welcome to our video listing The 6 Best Designer Crescent Bags!
Crescent, half moon, slouchy hobo, whatever you want to call it, is one of the biggest bag trends of the year. Loewe, Bottega Veneta, Fendi and more designed purses with drapey, curved lines that are practical accessories as well as works of art. Khaite, Off-White, JW Anderson, Gucci and Loewe also gave this classic 90's shape a modern update. This style of shoulder bag is very youthful and will be the perfect spring/summer grab-and-go bag. So here I'll show you the 6 best designer crescent bags for 2023, they will fit the trend perfectly!
So, without further ado here are The 6 Best Designer Crescent Bags:
1. Louis Vuitton Loop
Created by Nicolas Ghesquière for the Cruise 2022 Collection, the Loop handbag is a half-moon baguette, inspired by the Croissant bag from the House archives. It has a body-friendly, compact shape and a chain for shoulder carry, as well as a cross-body leather strap. There is also a version in denim that will no doubt be super popular this year. It is made from a jacquard weave of the Monogram pattern on what looks to be faded denim.
As I said, this is a new version of the Louis Vuitton Croissant bag, which is a favorite of Matilda Djerf, poster girl for that Scandinavian style that is so popular right now.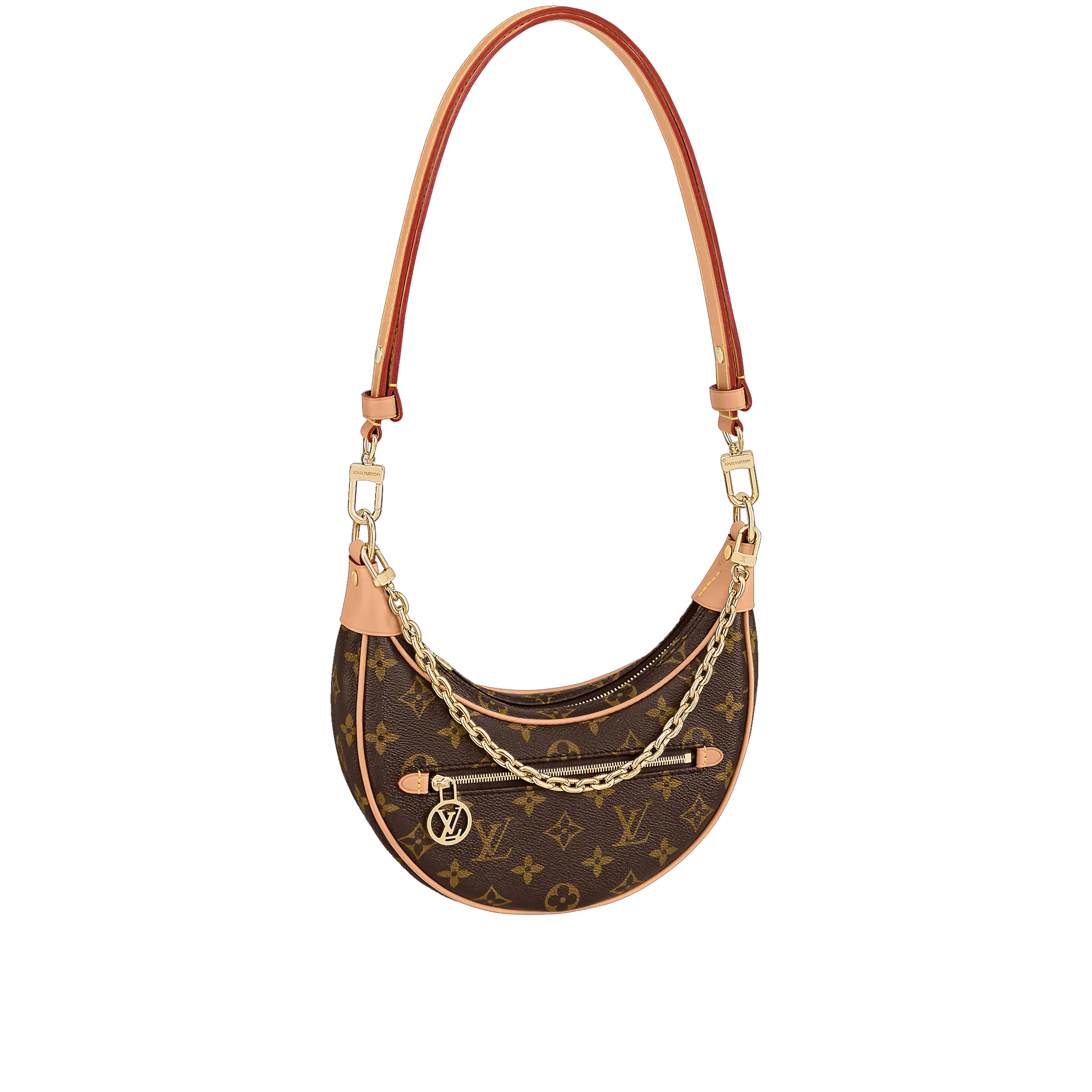 2. Celine Ava
The Ava was launched in Celine's Summer 2021 collection and has been trending nonstop. The perfect embodiment of the new Celine this bag is young and stylish while still being classic and understated. Also a great example of quiet luxury this bag comes with a minimal Celine marking and no logos.
This bag is a favorite of Kaia Gerber and Lisa from Blackpink but even if the crescent bag trend passes this bag is so neutral it won't go out of style.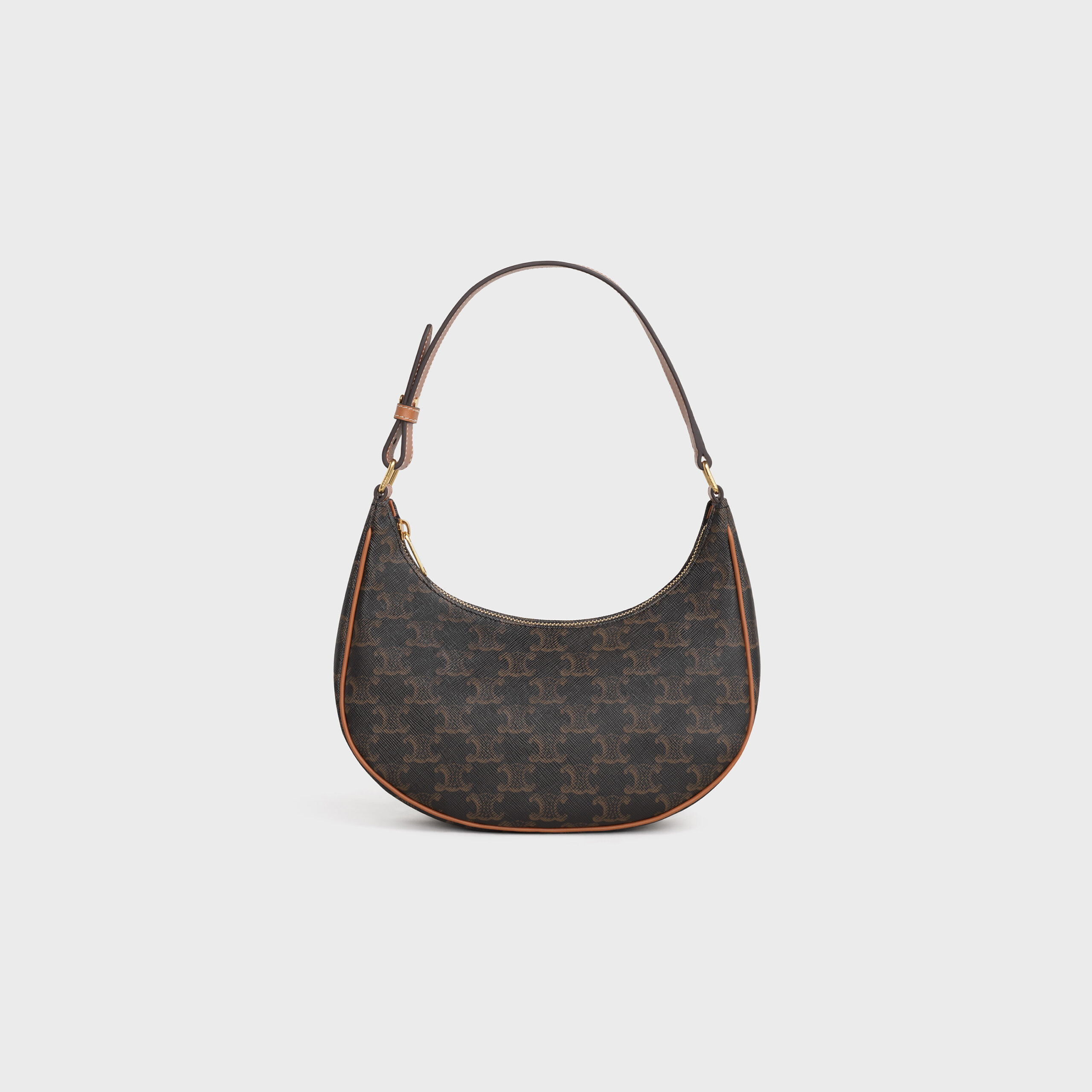 3. JW Anderson Bumper Moon
The Bumper is JW Anderson's latest It-bag with celebrity fans including Dua Lipa. Presented in his spring/summer 22 collection, the Bumper comes in two shapes: the half moon and the baguette. With fun colors and a bold shape this is the perfect summer bag.
I would go for the colorful versions but there are also some neutral options if you prefer it that way.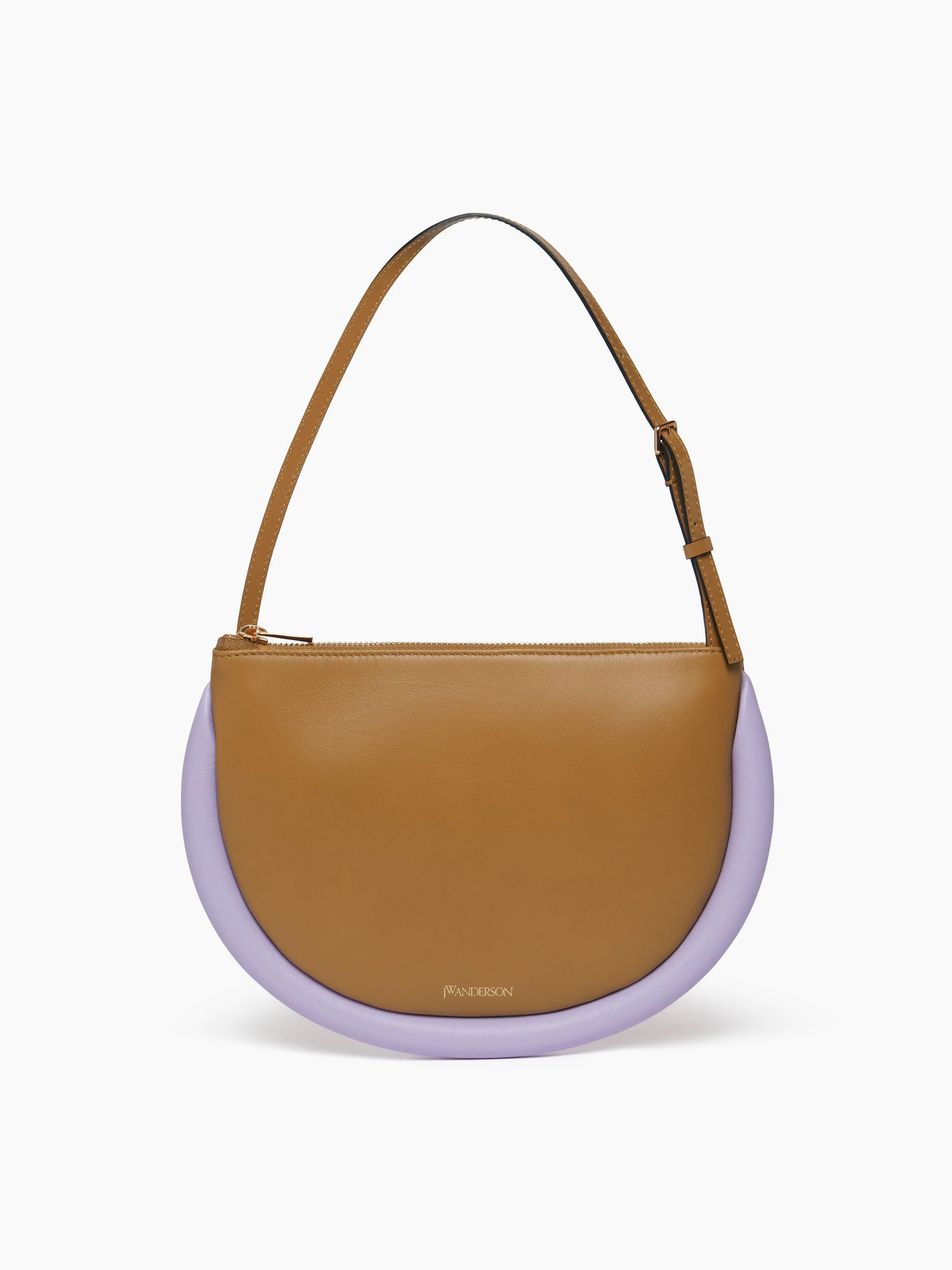 4. Bottega Veneta Jodie
The Jodie is the most classic style of Bottega Veneta, it was originally designed in the 90's and Daniel Lee brought it back in different sizes and materials. The mini Jodie was perhaps the most popular bag of 2021, and the maxi size has also been trending. The Jodie bag is the perfect combination of Bottega Veneta's history with Daniel Lee's iconic style. From its sumptuous leather to the minimal yet elevated shape, it's not difficult to get why the bag has a growing legion of fans.
It is made from nappa leather in the house's notable intrecciato weave and comes in a looped-handle silhouette that looks very modern.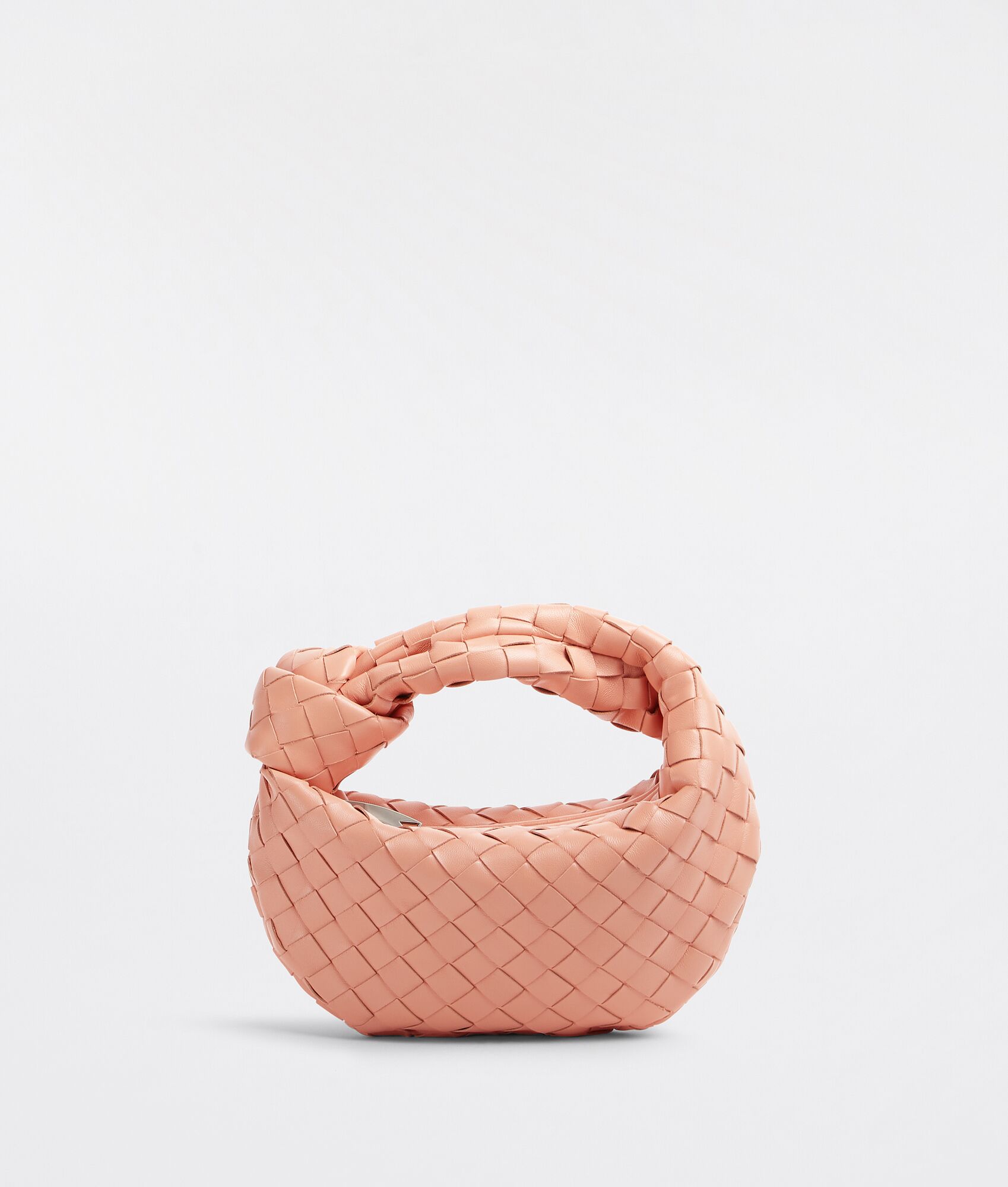 5. Fendigraphy
Launched just now in February and first presented at the Fendi spring/summer 22 show, you could argue this is the bag of the moment. The half-moon shape and bold gold logo at the bottom make for an instantly recognizable style, that has been sported innumerous times already. The bag is supposed to be worn under the arm in a way that the Fendi leathering is visible. It can also be worn cross-body thanks to the adjustable, detachable handle and the hooks that allow a strap to be attached. It comes in medium, small and nano sizes, though the nano is more of an accessory.
This bag is extremely popular right now but I'm sure it hasn't peaked yet, so now is the time to buy it!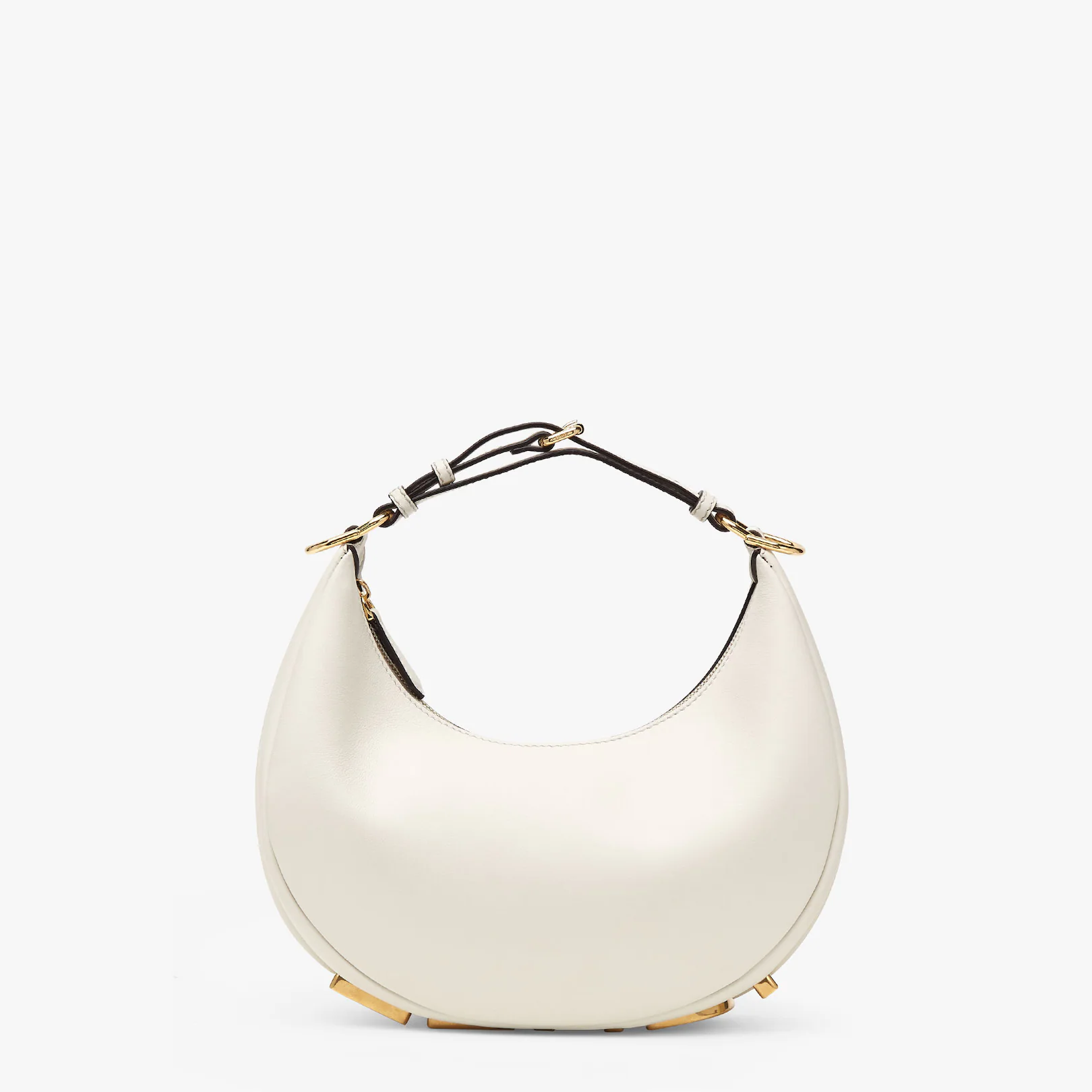 6. Loewe Luna
The LOEWE Luna is a half-moon hobo bag meticulously crafted with a sculptural silhouette and a curved double lip closure. A concealed sliding eyelet allows the bag to be customized with either a charm or an additional strap. The bag first appeared at the brand's spring/summer 22 show and is expected to be one of the most popular bags this year. As Loewe always does, this bag puts leather quality and craft at the forefront.
This simple yet elevated shape is bound to be a favorite, it comes in satin calfskin or in Anagram jacquard.