Welcome to our list of The 6 Best Designer Travel Bags!
Traveling can be an amazing experience or a hectic one, and believe it or not, the bag you choose to carry has a big impact on that. Having enough space for all your belongings, organized compartments and a nice design is something you should look for in a travel bag. Since everyone's preferences are different, I'll include in this list from totes to duffel bags, I'm sure you'll find one you'll love!
So, without further ado here are The 6 Best Designer Travel Bags:
1. Louis Vuitton Keepall
No luggage is more iconic and classic than Louis Vuitton luggage! An icon since the appearance in 1930, the Keepall embodies the spirit of modern travel. Light, supple and always ready for immediate departure, the bag lives up to its name: it really does fit all! This larger version of the Speedy is available in multiple sizes and a few different materials, like canvas and leather. It comes with two top handles and a detachable crossbody strap.
This is the perfect bag for traveling with style, it doesn't get any better than the Keepall.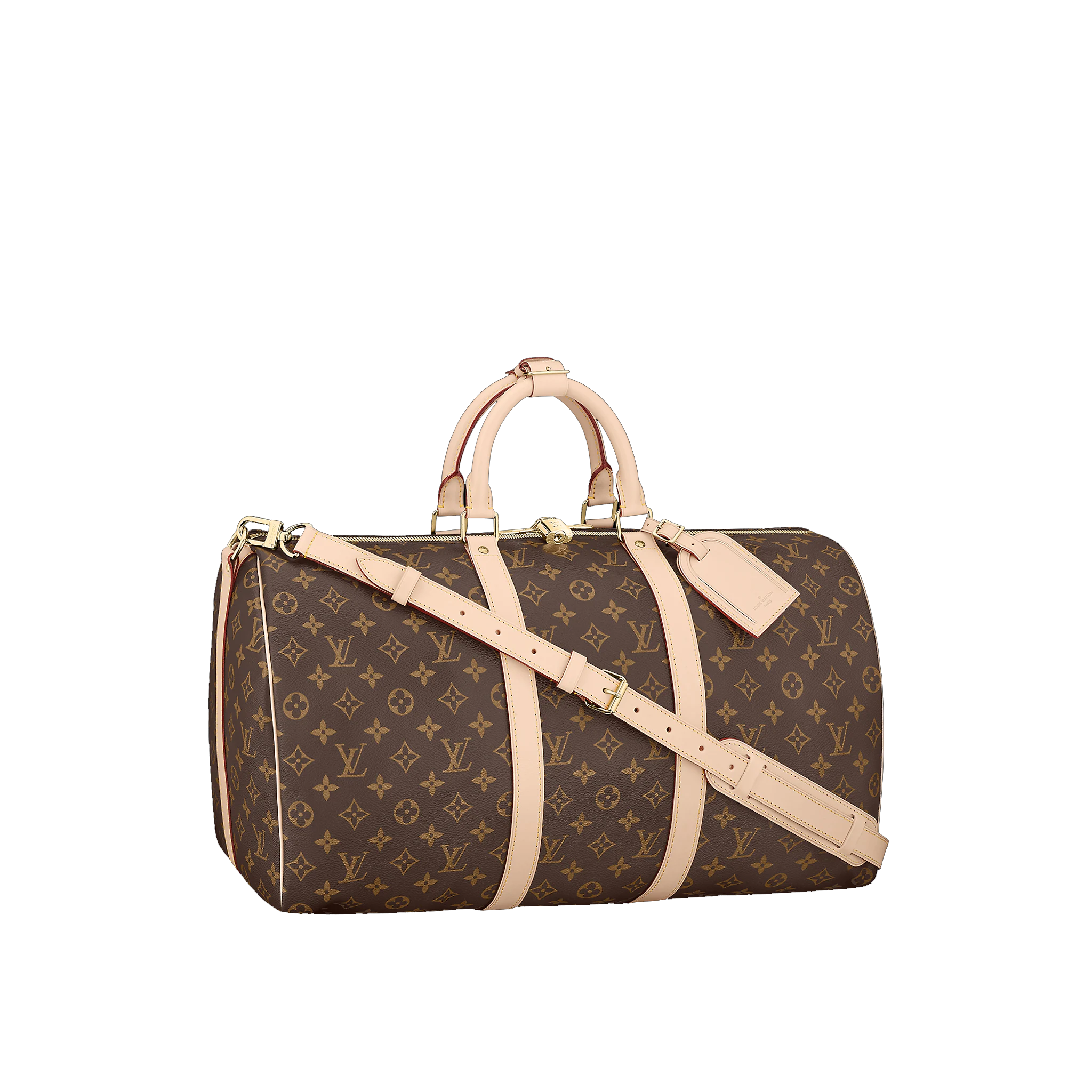 2. Fendi Sunshine Tote
Totes have always been a part of Fendi's offerings, but the Sunshine was only introduced in 2020. This Shopper bag is made from leather with heat-stamped "FENDI ROMA" in the front and stiff tortoiseshell plexiglass handles. It is equipped with a spacious internal compartment that will no doubt fit all you need. The medium one can be carried by hand or worn on the shoulder thanks to the two handles and detachable shoulder strap.
This is one of the most popular totes right now and would be an amazing addition to any collection!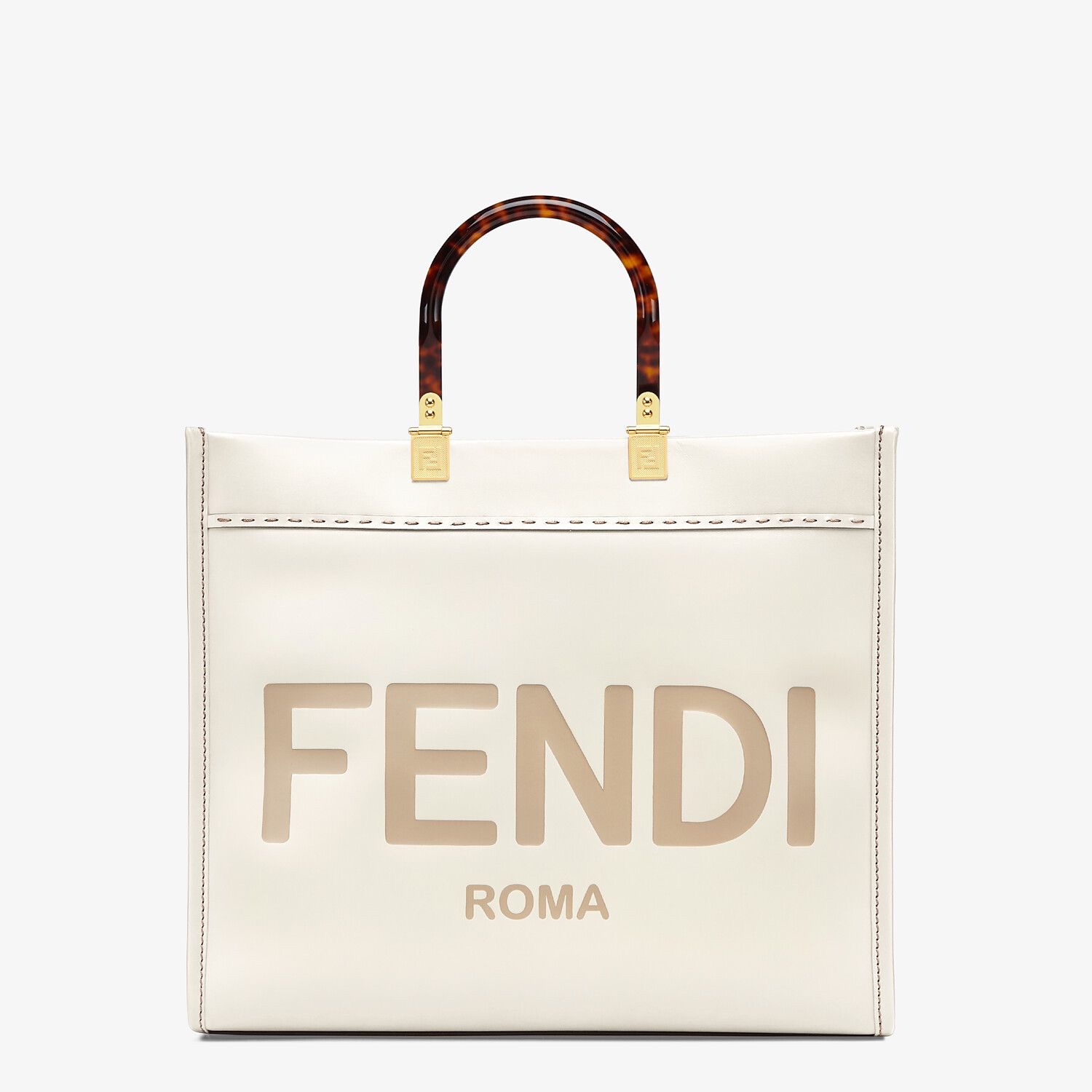 3. Hermès Herbag
The Herbag is one of Hermès' most accessible bags thanks to its canvas construction. The top flap is made from thick, durable leather and features the clou de selle closure while the bag's body is made entirely of canvas. The top can be detached from the body, allowing for the wearer to mix and match Herbags. This Hermès purse, which also came in a backpack version, has been compared to the Kelly because of its elegant, classic style, however, the Herbag is a mere fraction of the Kelly's price. The Herbag was discontinued in the mid-2000s and was reintroduced in 2009 as the Herbag Zip. The Zip has a few added elements intended to update the Herbag. The newer version features an external pocket, a zip pocket, and an interior removable pouch. 
Both the Herbag and the Herbag Zip have a top handle and a strap.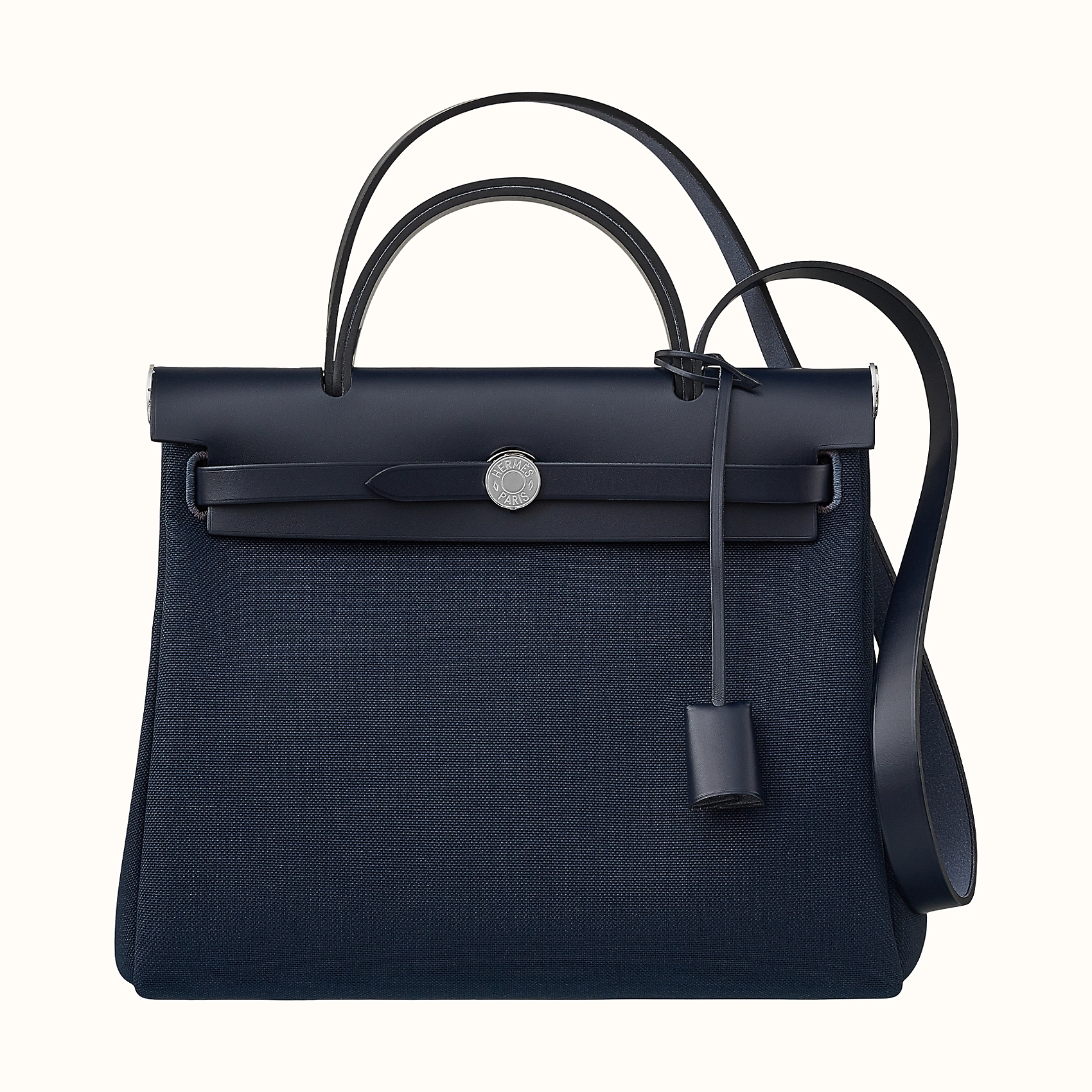 4. Dior Book Tote
The Book Tote was launched in 2018 and today is a favorite of Dior clients. It is a classic travel bag, wouldn't you agree? It's not difficult to see why Dior's Book Tote remains so popular – the style, which has fast become a staple of the house, is the perfect way to elevate any daytime ensemble. The Dior Book Tote is distinguished by its seamless combination of sophistication and relaxed style. The Maria Grazia Chiuri creation has been reimaged in an array of silhouettes and styles, each one as elegant as the last. The tote exemplifies the House's signature savoir-faire and may be carried by hand or worn over the shoulder.
And if you are tired of the classic Dior print, each seasonal collection comes with new designs for you to choose from.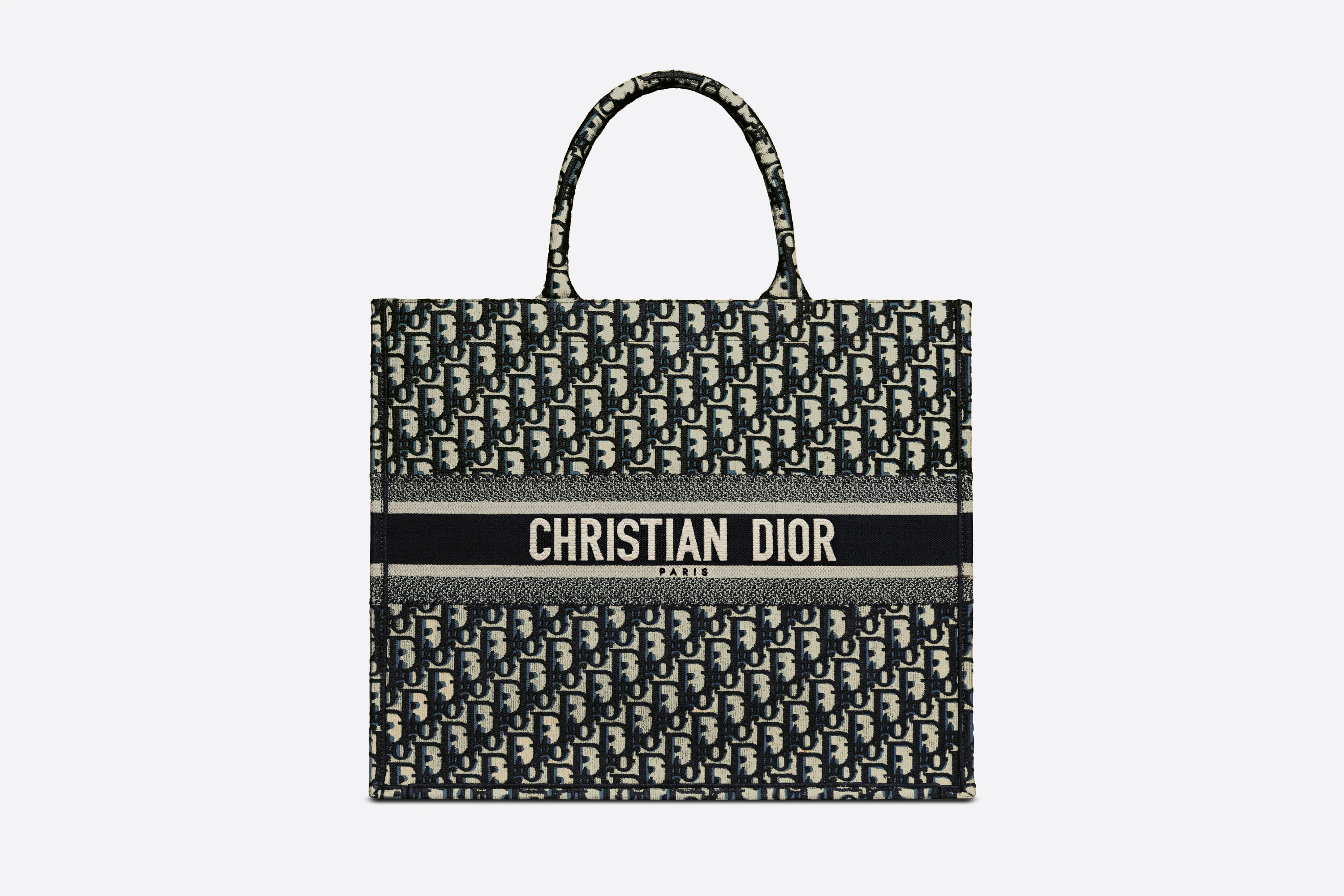 5. Longchamp Le Pliage Tote
Designed by Philippe Cassegrain in 1993, Le Pliage has achieved cult status worldwide. It all began when he had the ingenious idea of using nylon destined for the military to create innovative bags that were sturdy yet light. Today, Le Pliage comes in an array of different fabrics, sizes and colors to suit your every need. Ideal for everyday use and for traveling, LE PLIAGE is light as a feather, folds away to the size of a paperback, and is durable enough to keep all your essentials close to hand. Inspired by the Japanese art of origami, the combination of nylon and Russian leather allows the Le Pliage bag to be folded and unfolded as often as desired, so it is perfect for traveling. Available in 3 sizes and multiple colors this bag takes you through any kind of weather.
An extremely durable tote, this bag will take you through many airport runs!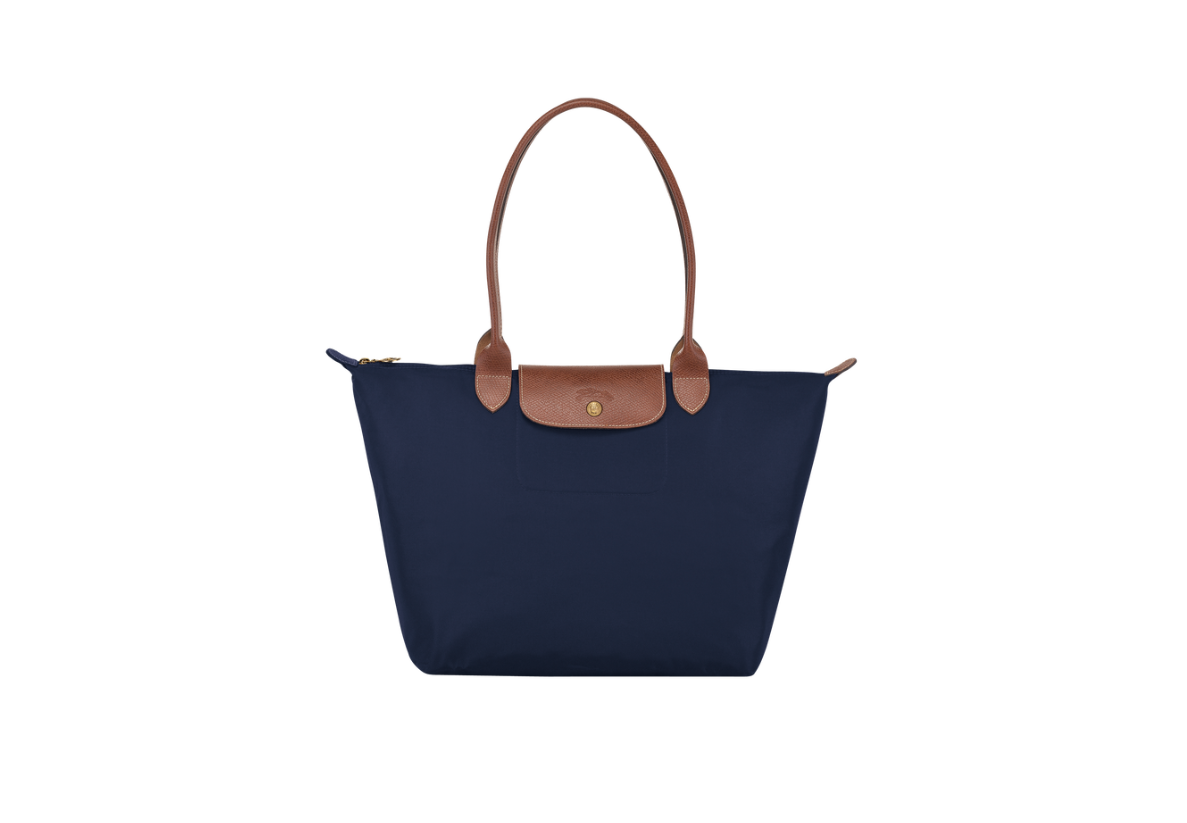 6. Saint Laurent Rive Gauche Tote
This one is for the ones that prefer to carry a classic tote while traveling! The spacious Rive Gauche tote from Saint Laurent pays homage to the location of the label's ready-to-wear beginnings. It's made from canvas with rolled leather top handles and logo-engraved snap fastenings. Saint Laurent's recognizable Rive Gauche tote is sturdy, spacious, and supremely well-made. The canvas exterior is durable while the roomy interior can double as an overnight bag.
This classic Saint Laurent bag is perfect for everyday wear as well as for traveling!