Welcome to our list of The 6 Best Louis Vuitton Crossbody Bags!
Louis Vuitton is a French fashion house and luxury goods company founded in 1854 by Louis Vuitton. The brand is famous for its handbags, not only they have amazing quality, but their designs are some of the best you could find. Louis Vuitton launched their first handbag in 1930 and since then they have designed some of the most recognizable and classic bags ever. Every bag collection should contain at-least one crossbody bag. 
Offering hands-free ease, these timeless styles are a must, whatever your lifestyle. And what could be better than a Louis Vuitton crossbody? Louis Vuitton has a huge bag offering, so here I'll show you the best crossbodies from the brand, I'm sure you'll find one you love!
So, without further ado here The 6 Best Louis Vuitton Crossbody Bags:
1. Louis Vuitton Alma
This is a classic style from Louis Vuitton, the Alma handbag traces its origins to the Art Deco original, introduced in 1934. Rumor goes that the Alma was originally made for "Coco" Chanel as a custom order in 1925. Coco gave permission to produce the bag for the public later on. Its unmistakable shape makes this compact bag a timeless classic. There are multiple colors and materials to choose from, as well as sizes, so you can choose to wear this bag as a crossbody or top handle. There is an Alma bag for every taste. 
The Alma bag was the only non-Chanel bag that Coco Chanel ever carried. If it was good enough for Chanel it is good enough for me!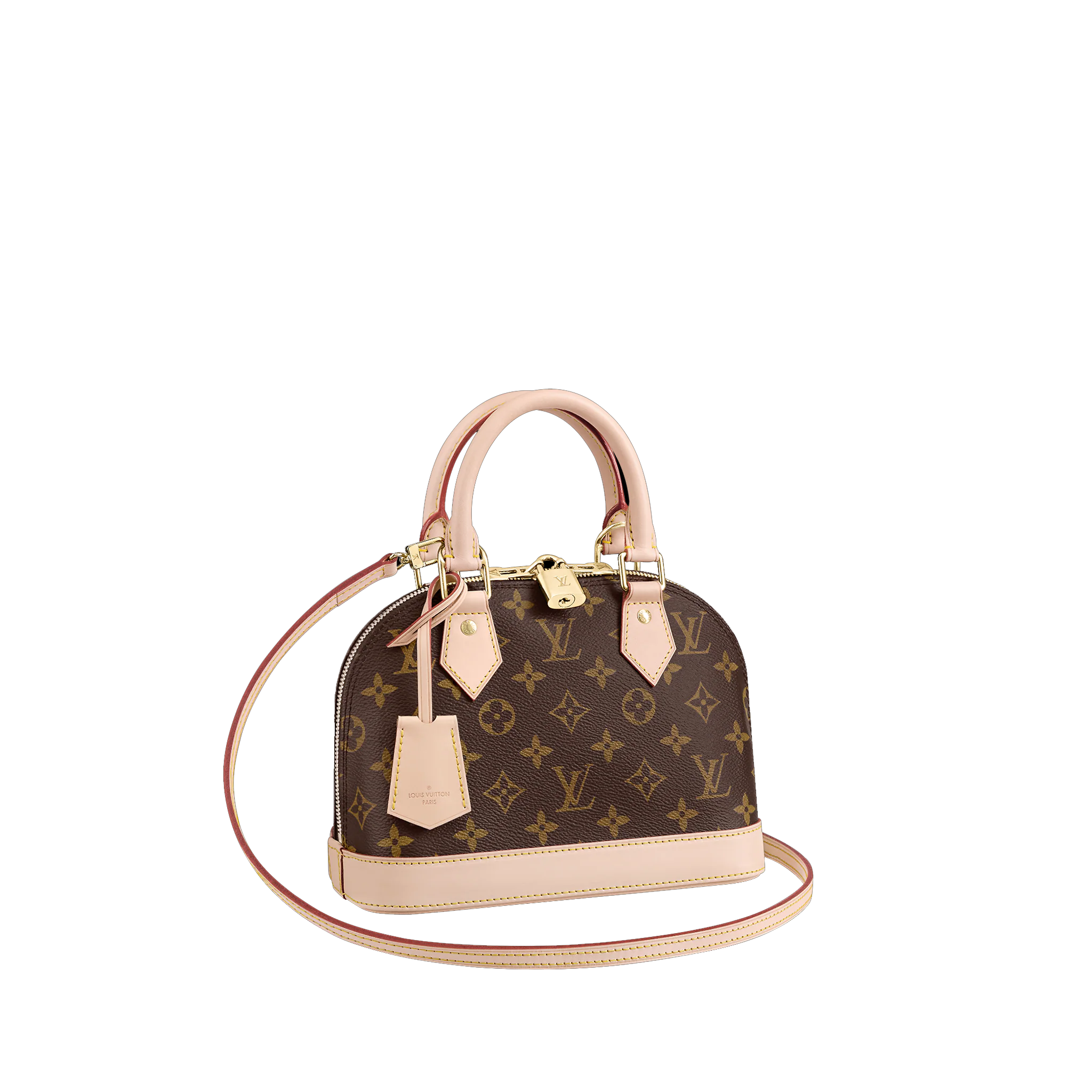 2. Louis Vuitton Petite Malle
Every detail of the Petite Malle handbag is inspired by the history of Louis Vuitton trunks: the shape, the iconic Monogram canvas, the gold-tone lock and fittings – even the sheepskin lining reprises a classic House motif. The bag was designed in 2014 by creative director Nicolas Ghesquière. Impeccably crafted, with smooth calfskin trim, this covetable "little trunk" travels easily from day to evening. It can be carried as a clutch or attached to the adjustable strap for cross-body wear. This bag is crafted by a dedicated team of 30 at Louis Vuitton's workshop in Ducey, France, so you can expect nothing but perfection. There are a few colors and materials you can choose from, but you can never go wrong with a classic monogram.
Saying this bag won't go out of style is an understatement, this heritage style could not be more classic.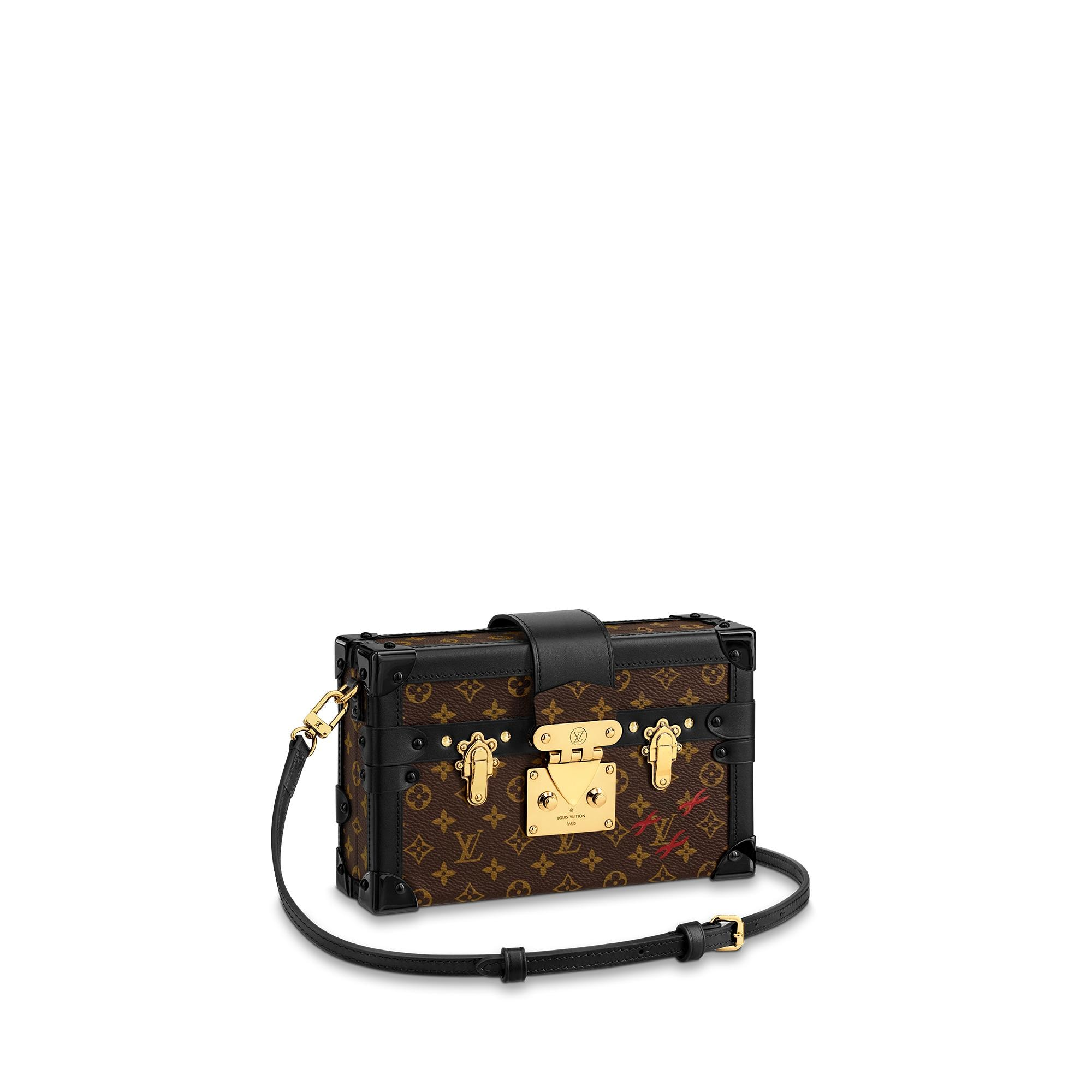 3. Louis Vuitton Twist
Crafted from the House's emblematic Epi leather, the Twist chain bag features the now-iconic LV Twist lock, a sculptural signature in silvery polished metal. Unexpectedly roomy thanks to the cleverly designed "wave" base, this beautifully made bag is a fashionable day-to-evening companion. The sliding chain strap can be doubled for shoulder carry or lengthened for cross-body wear. A New Classic of the House, the Twist bag was introduced at the 2015 Cruise show. A departure from the brand's signature monogram print, the Twist is neat and compact. It is also available in an assortment of colorful shades and patterns. 
There are neutrals too of course, in a muted palette of black, brown and beige. So if you like muted bags, this might be the one for you!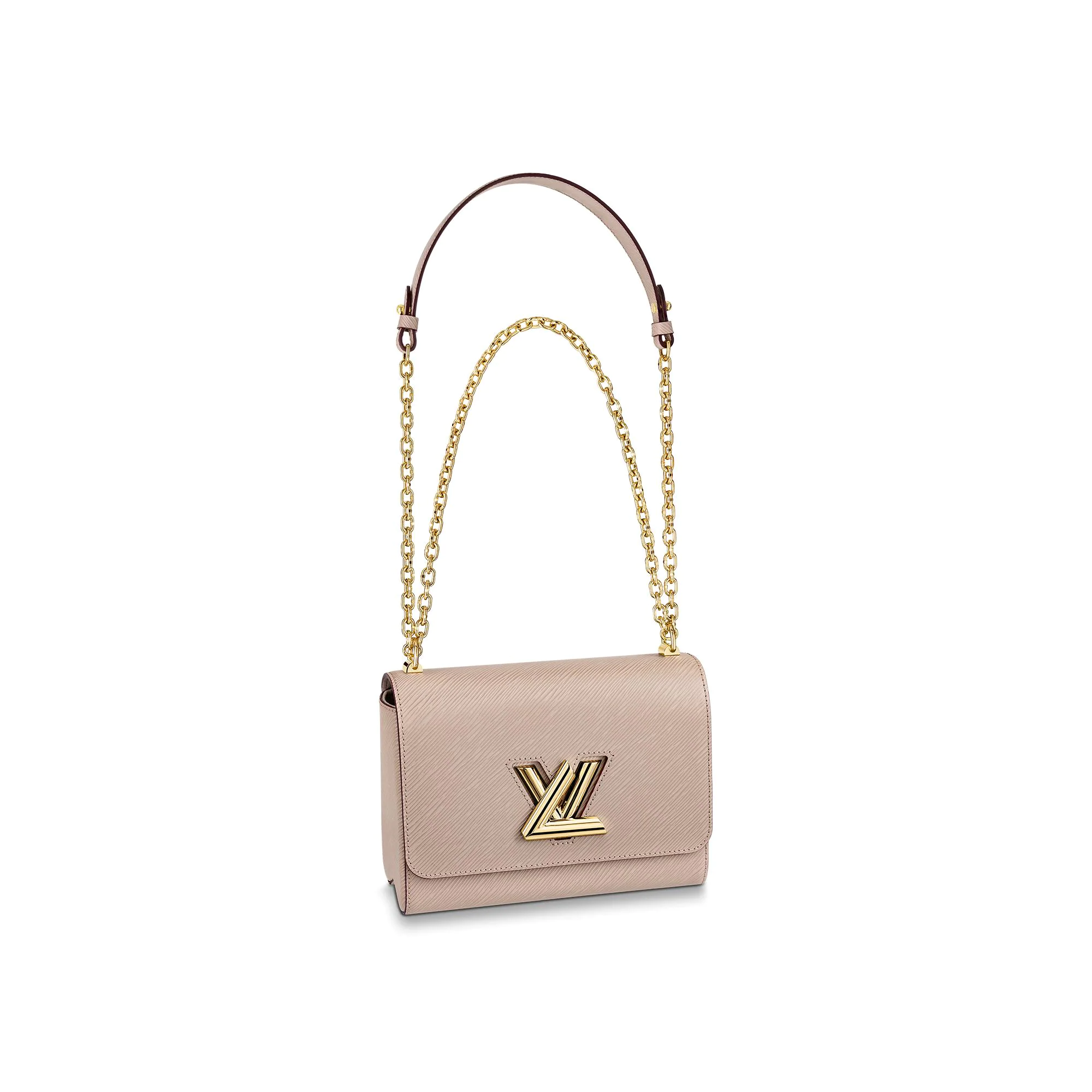 4. Louis Vuitton Boite Chapeau
An iconic piece that makes a real statement, the Louis Vuitton Boite Chapeau is a modern re-imagining of a classic hat box. This is a day-to-evening bag that is small yet practical, it will easily fit your iPhone. Choose between the full size, mini or petite version depending on which size would make the best Louis Vuitton bag for you.
This is considered one of the best sellers in the resale market, thanks to its vintage design that is always a classic. You would not regret buying this one!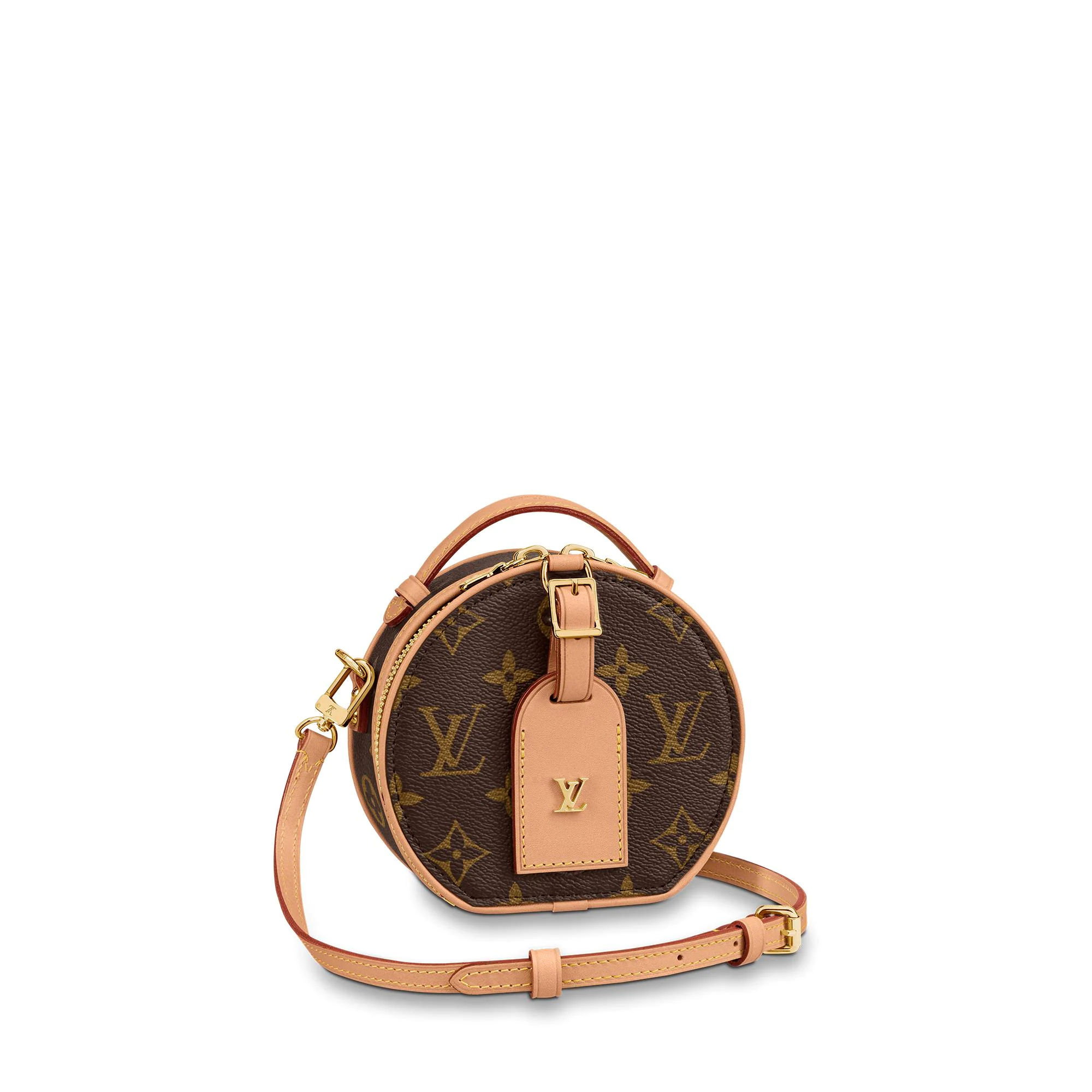 5. Louis Vuitton Vanity
For Spring-Summer 2020, Nicolas Ghesquière has dreamed up a modern-day ode to Louis Vuitton's travel heritage: an update of the Nice vanity kit as a trendy city bag in Monogram and Monogram Reverse canvas. Lightweight, compact and supple, it's easy to carry everywhere, in the hand, on the shoulder or cross-body with its removable leather-chain strap.
A cute everyday kind of bag, this Vanity will be a staple in your wardrobe.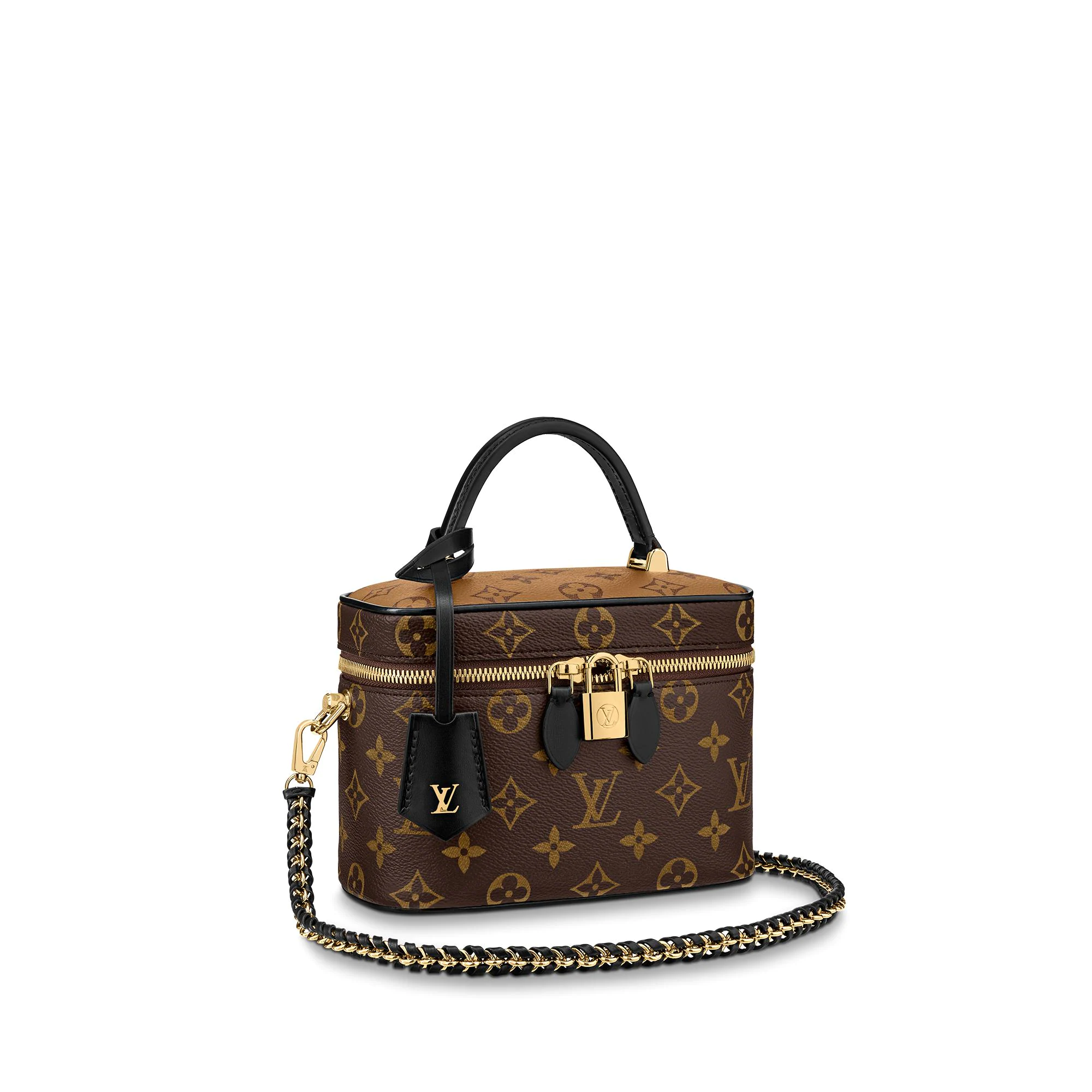 6. Louis Vuitton Dauphine
Inspired by a 1976 Louis Vuitton bag, the Dauphine was launched in 2019, designed by Nicolas Ghesquiére. It has an appealing combination of Monogram and Monogram Reverse canvas plus new features like a chain strap and magnetized lock. The bag epitomizes the House's flair for adapting its heritage to modern lifestyles. The high-shine LV lock and leather smart strap add a modern twist to this signature piece. The bag is perfectly sized for day-to-evening wear.
It would be a staple in your collection!