Welcome to our list of The Best Canvas Tote Bags!
A canvas tote is a staple for everyday life, it is practical, lightweight, elegant and can even be worn as a work bag! Here I'll show you 9 canvas tote bags you will love, from monogram totes in coated canvas to canvas beach totes.
So, without further ado here are The Best Canvas Tote Bags:
1. Goyard Saint Louis Tote
One of the most classic monogram tote bags, the Goyard St. Louis served as inspiration for all the monogram tote bags that came after. The Saint Louis bag was initially designed as a beach bag. Reversible, with the Goyardine on the inside it is perfect for taking home wet things after a day at the beach. It is also a perfect tote for everyday wear, from work meetings to running errands. The name of the bag is a reference to King Louis IX of France, known as Saint Louis. This tote is the most iconic and famous bag of Goyard! The tote gained mainstream popularity in the early 2000's on the arms of celebrities like Hillary Duff and Pharrell Williams. The St. Louis tote is made from Goyardine and is unlined. It is also extremely light and completely reversible.
This is one of the best canvas tote bags you'll ever find!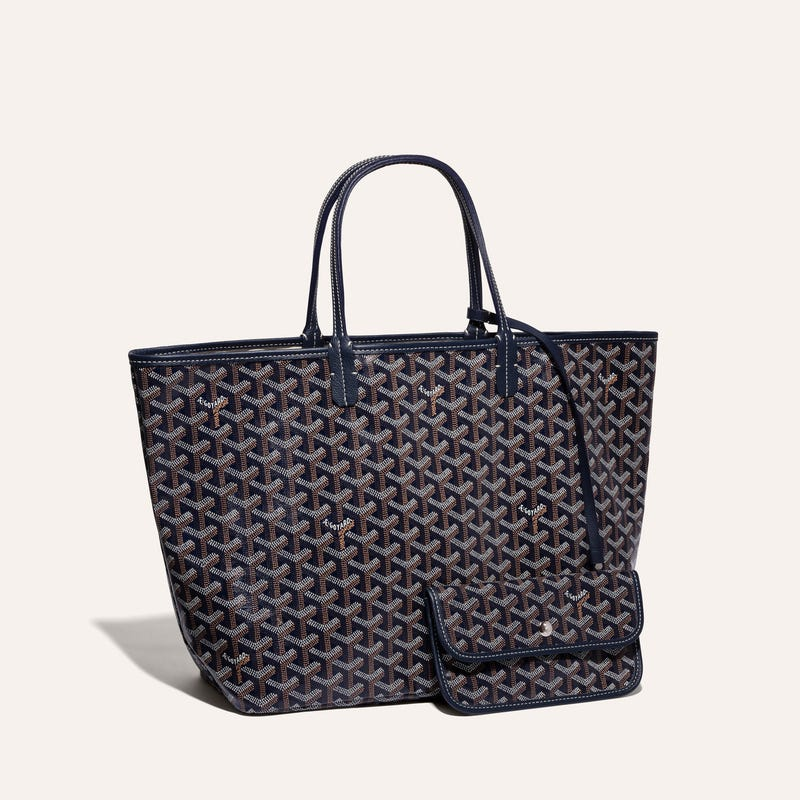 2. Hermès Garden Party Tote
The Garden Party is an expertly crafted tote bag. This Hermès purse comes in leather or canvas with leather accents for a beachy, casual feel. The bag can be secured with a snap closure located at the top of the tote. Clou de selle snap closures on either side of the bag can be used to change the shape of the tote and provide extra space. The Garden Party comes in a variety of colors and four sizes: 30, 36, 39, and 49 Voyage. This is one of the most practical Hermès handbags, given how easy it is to use and the amount of interior room it provides. 
The Garden Party's lower price point and durability makes it one of the more accessible Hermès bags, ideal for those looking to make their first Hermès purchase.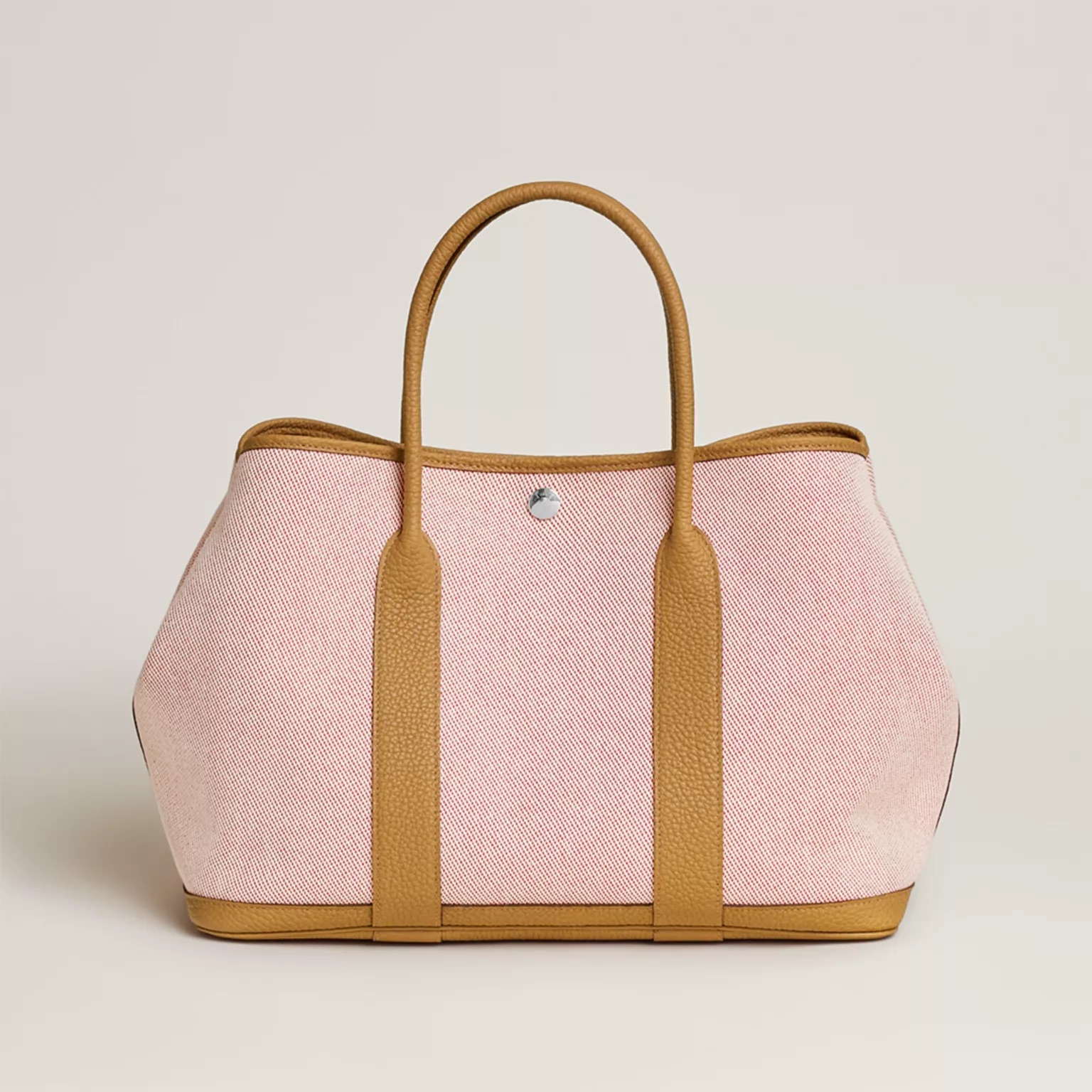 3. Chanel Deauville Tote
Refined yet casual, there is no better bag to honor Coco Chanel's first fashion boutique and favorite seaside destination than the Deauville tote, first introduced for the Spring-Summer 2012 collection. Received to incredible demand, the Deauville quickly expanded color, hardware, and material options to suit any season or occasion. Adorned with two intertwined chains, leather straps, the iconic interlocking CC logo, and "31 Rue Cambon" (the address of Coco Chanel's apartment and first boutique), this tote is an ode to the luxury brand's rich history. The spacious tote is equipped with large zipped pockets and a key clasp, ensuring that no personal belongings be misplaced. Designed as the ideal beach bag – able to hold all the oceanside necessities one may need – the Deauville is functional in all variations.
According to Rebag the Deauville tote has an average resale value of 112% of its original retail price, so it is not only a chic addition to your collection, but also a great investment!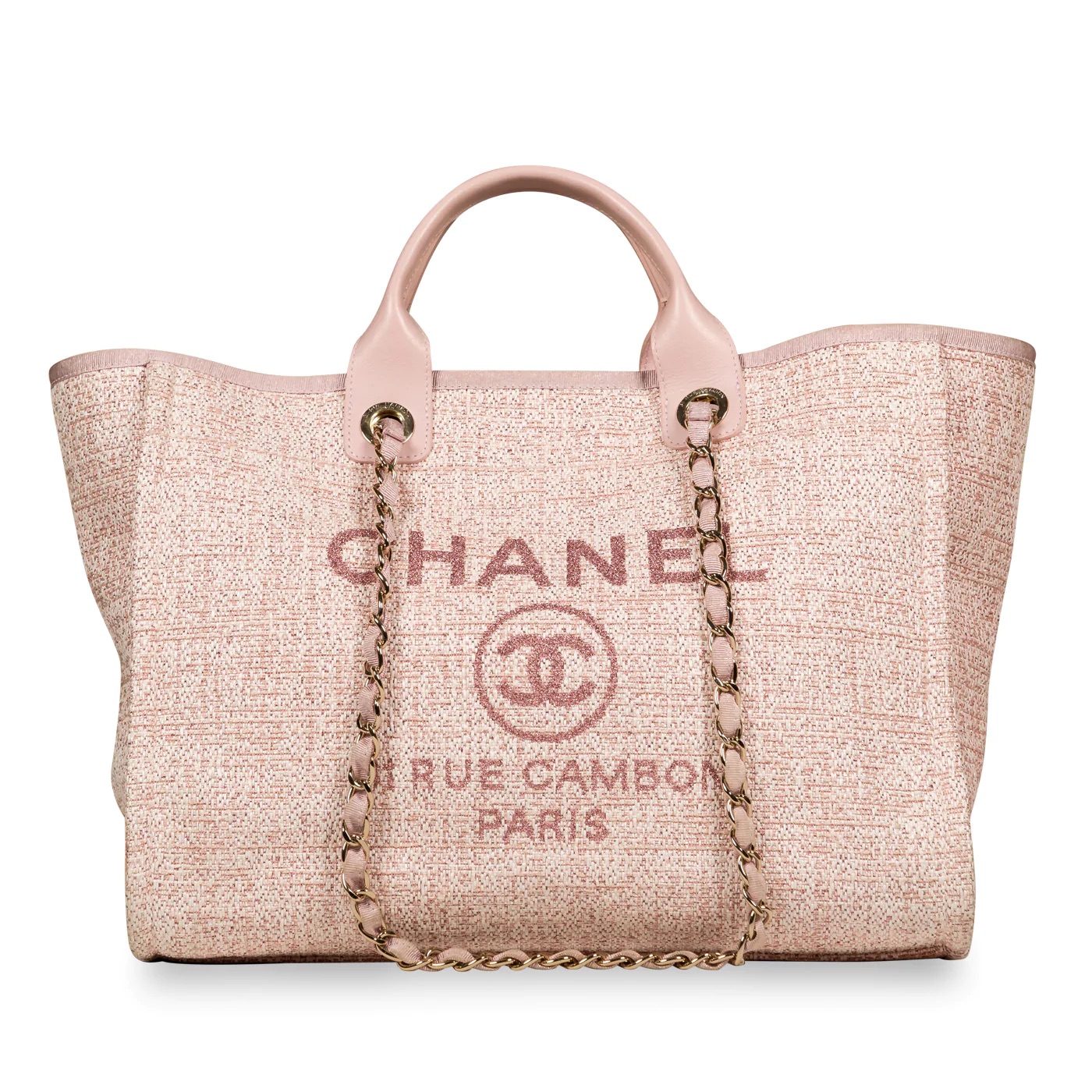 4. Saint Laurent Rive Gauche Tote
This is a classic tote bag that will always be stylish! The spacious Rive Gauche tote from Saint Laurent pays homage to the location of the label's ready-to-wear beginnings. It's made from canvas with rolled leather top handles and logo-engraved snap fastenings. Saint Laurent's recognizable Rive Gauche tote is sturdy, spacious, and supremely well-made. The canvas exterior is durable while the roomy interior can double as an overnight bag.
This classic Saint Laurent bag is perfect for everyday wear as well as for the beach or travels!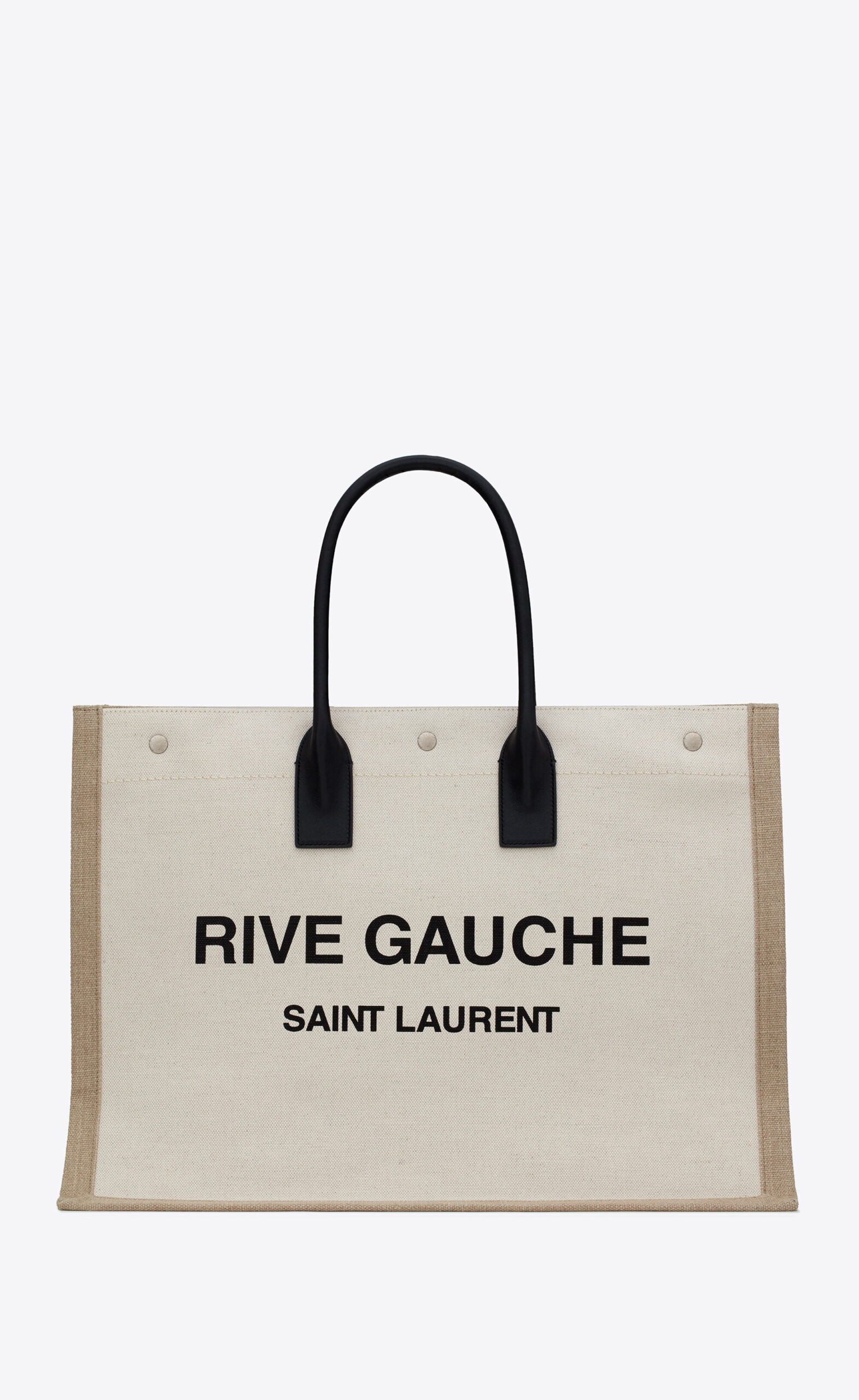 5. Marc Jacobs The Tote Bag
A go-to carryall that's ready for anything, I love this practical tote for everyday wear. The type of bag you don't have to be too precious with because it is made for heavy wear, it comes in multiple sizes, so you can pick the best one for your necessities! Whipped up in canvas, this larger-than-life bag is printed with the style name on the front, trimmed with soft leather and topped with two leather twin handles. It has zipper closure to ensure all your belongings are secured! You can also attach a crossbody strap for easy carrying.
This bag is an amazing option given the price point, it will be your best friend for everyday wear!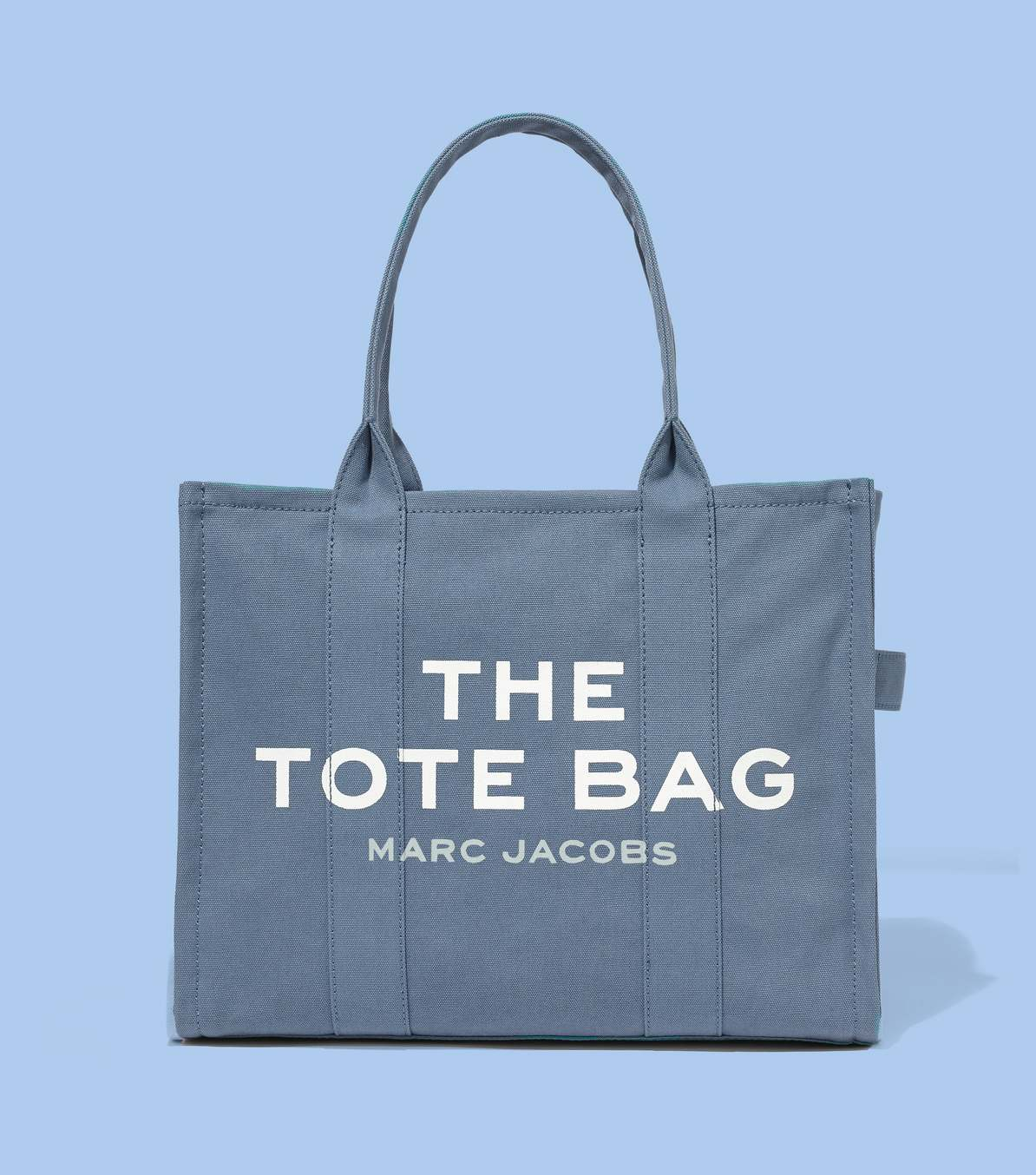 6. Louis Vuitton Neverfull
Introduced in 2007 it is thought to be created to compete with Goyard's St. Louis Tote. The Neverfull is made of coated canvas and is an icon of the brand. While it's not widely publicized, the GM size of the Neverfull is able to hold up to 200 pounds of weight despite the appearance of its delicate handles. This bag is an amazing companion to take to the beach, to the airport or even to work. In 2013, Louis Vuitton updated their signature tote to include a detachable accessories pouch, and they began introducing additional interior lining colors with an updated print, and a full leather version. When Louis Vuitton launched the OnTheGo tote it appeared that the Neverfull would be left behind, but so far, the Neverfull has truly proven to be a mainstay of the house.
As of last month you can only buy the Neverfull if you join a waitlist that is reported to be two to three months long. The goal is to increase demand for this iconic style!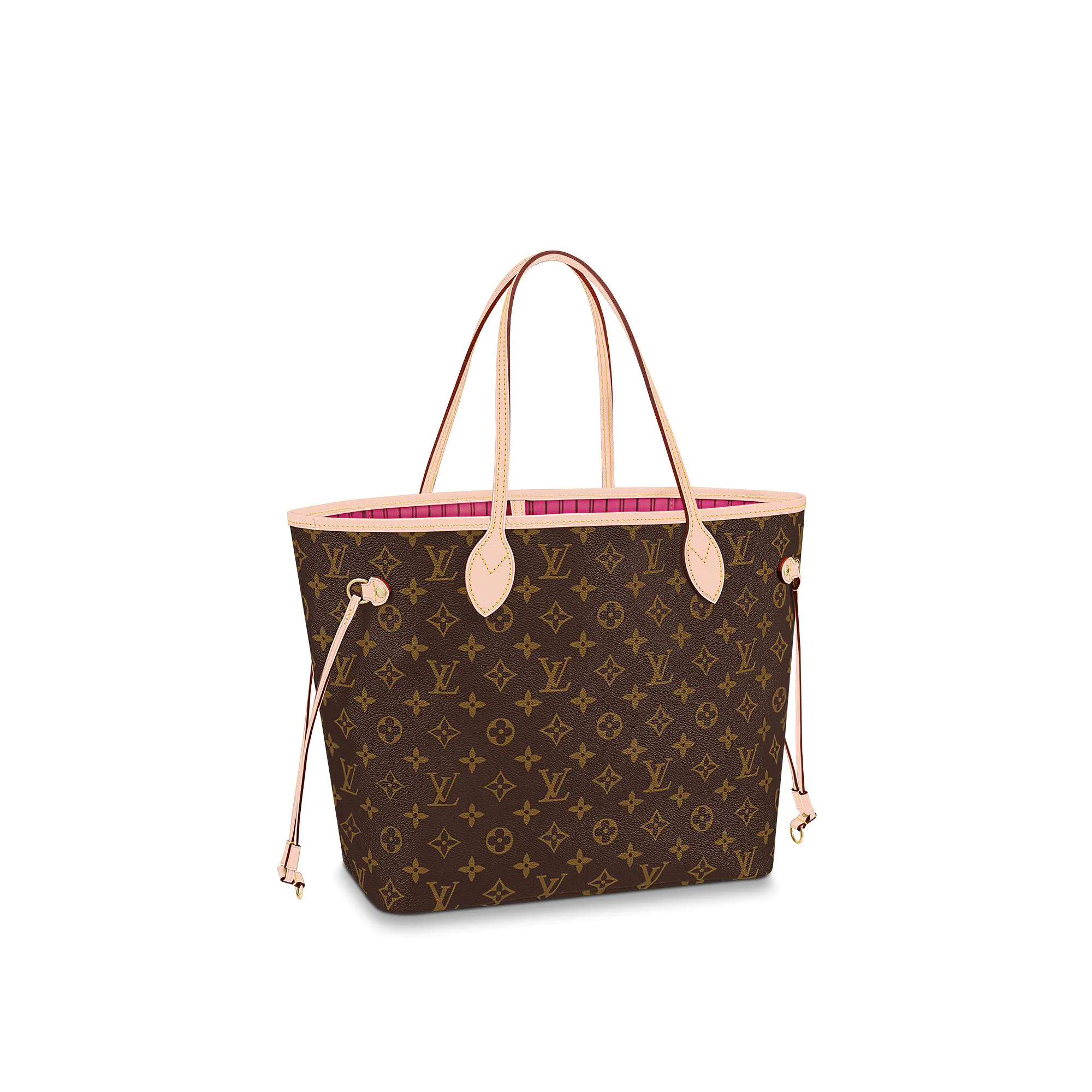 7. Loewe Anagram Tote
The Anagram Tote is a versatile bag that will always be chic. It is crafted in Spain in canvas jacquard and calfskin with amazing craftsmanship. It is an elegant and practical bag for daily life. This roomy style hangs from two sets of varyingly long handles, meaning it can also be slung over the shoulder.
The Loewe logo on the front is the finishing touch that makes this canvas tote an icon!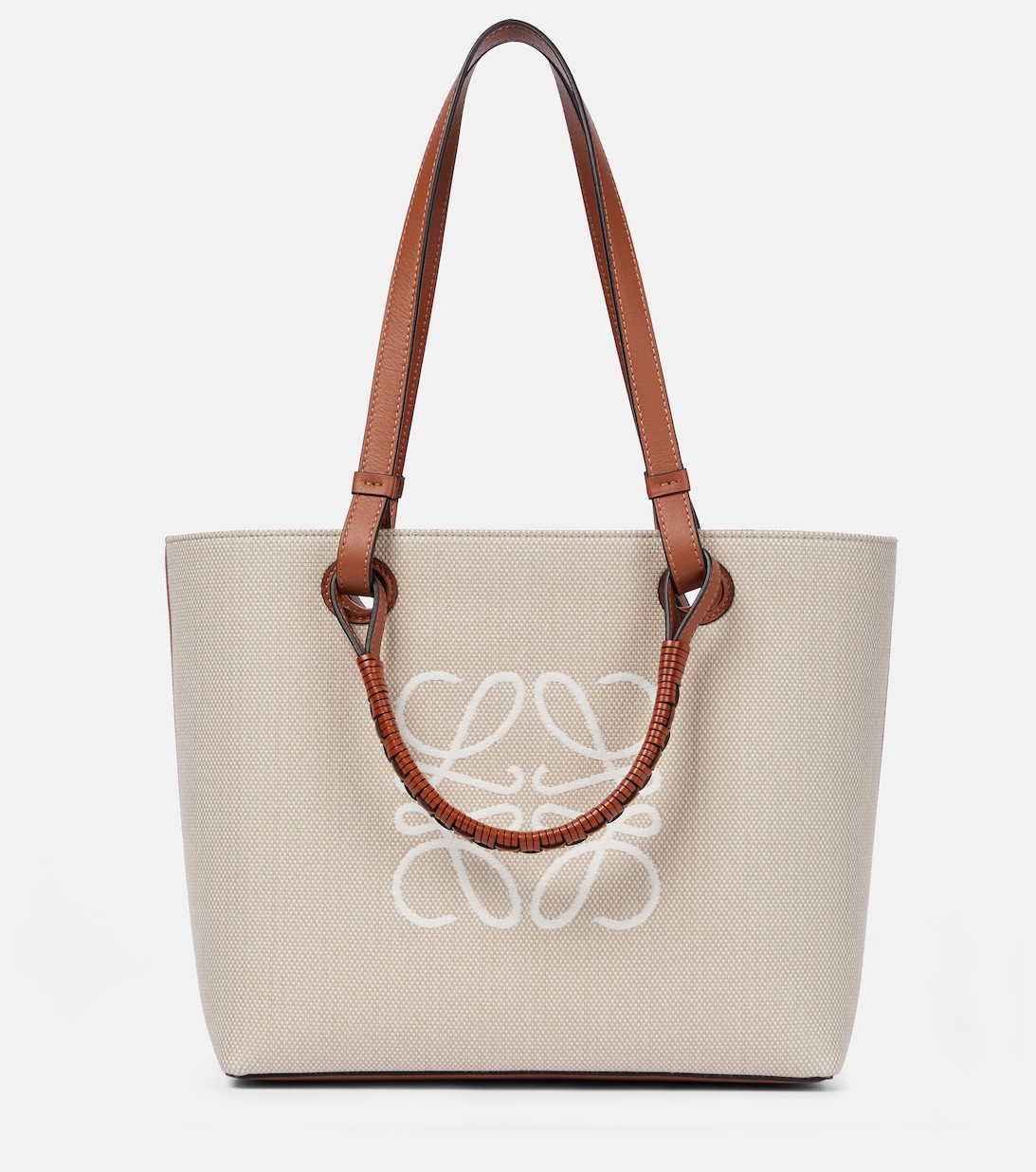 8. Dior Book Tote
The Book Tote was launched in 2018, today is a favorite of Dior clients. It is one of the best designer tote bags ever! It's not difficult to see why Dior's Book Tote remains so popular – the style, which has fast become a staple of the house, is the perfect way to elevate any daytime ensemble. The Dior Book Tote is distinguished by its seamless combination of sophistication and relaxed style. The Maria Grazia Chiuri creation has been reimagined in an array of silhouettes and styles, each one as elegant as the last.
The tote exemplifies the House's signature savoir-faire. It may be carried by hand or worn over the shoulder. And if you are tired of the classic Dior print, each seasonal collection comes with new designs for you to choose from.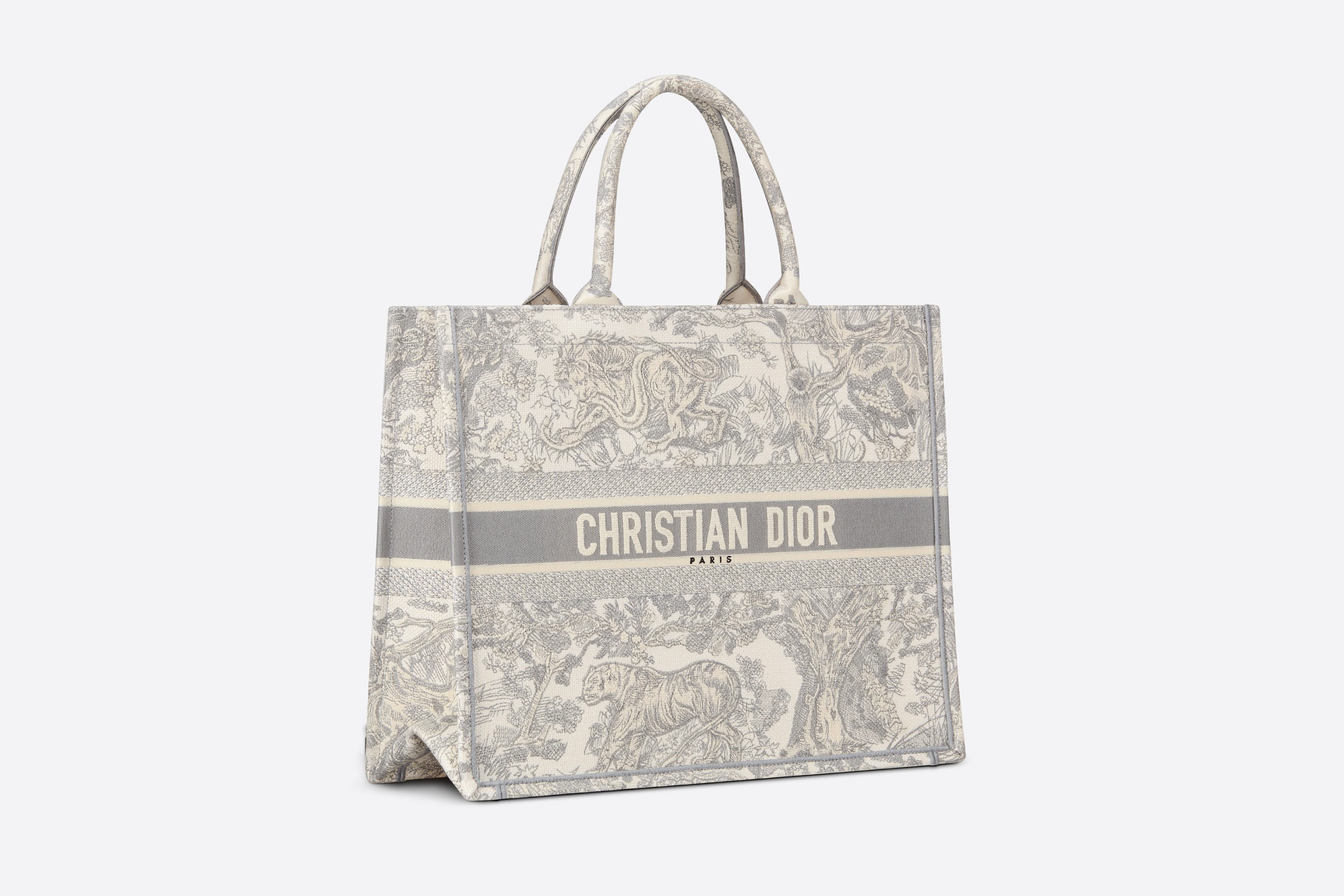 9. Chloé Woody Tote
Crafted from lower-impact linen canvas detailed with shiny calfskin strips, the Woody tote is a spacious bag with a strong summer attitude. The roomy inside compartment will fit all your daily essentials and includes a practical flat pocket. The bag's sharp, modern lines are emphasized by the contrasting vertical leather strips and the signature Chloé logo ribbon, carried over from the Maison's Woody mule. 
Carry this tote bag comfortably on the shoulder or by hand, it is a practical tote perfect for everyday wear!