Welcome to our list of The Best Women's Watches for Everyday Wear!
A watch is the ultimate everyday accessory; the finishing touch that makes any outfit complete. The perfect everyday watch is a combination of beautiful design, practicality, great craftsmanship and a some-what affordable price. Here I'll show you some amazing entry-level watches for everyday wear! They will all be from respected watch brands and will be under $4,000.
So, without further ado here are The Best Women's Watches for Everyday Wear:
1. Cartier Tank Watch
Designed after the shape of tanks on the battlefields of World War I, this legendary watch was and still is a symbol of understated elegance. The watch somehow manages to be both rectangular and square, borrowing lines from its namesake, and it has remained part of the Cartier catalogue since it was created in 1917. The purity of its lines and its elegance allows for all types of creative versions. The Tank has had a legion of A-list celebrity wearers, including Jacqueline Onassis, Andy Warhol and – more recently – Michelle Obama.
You can choose between the steel or leather bracelet, this watch is classic, elegant and really is a staple for everyday wear.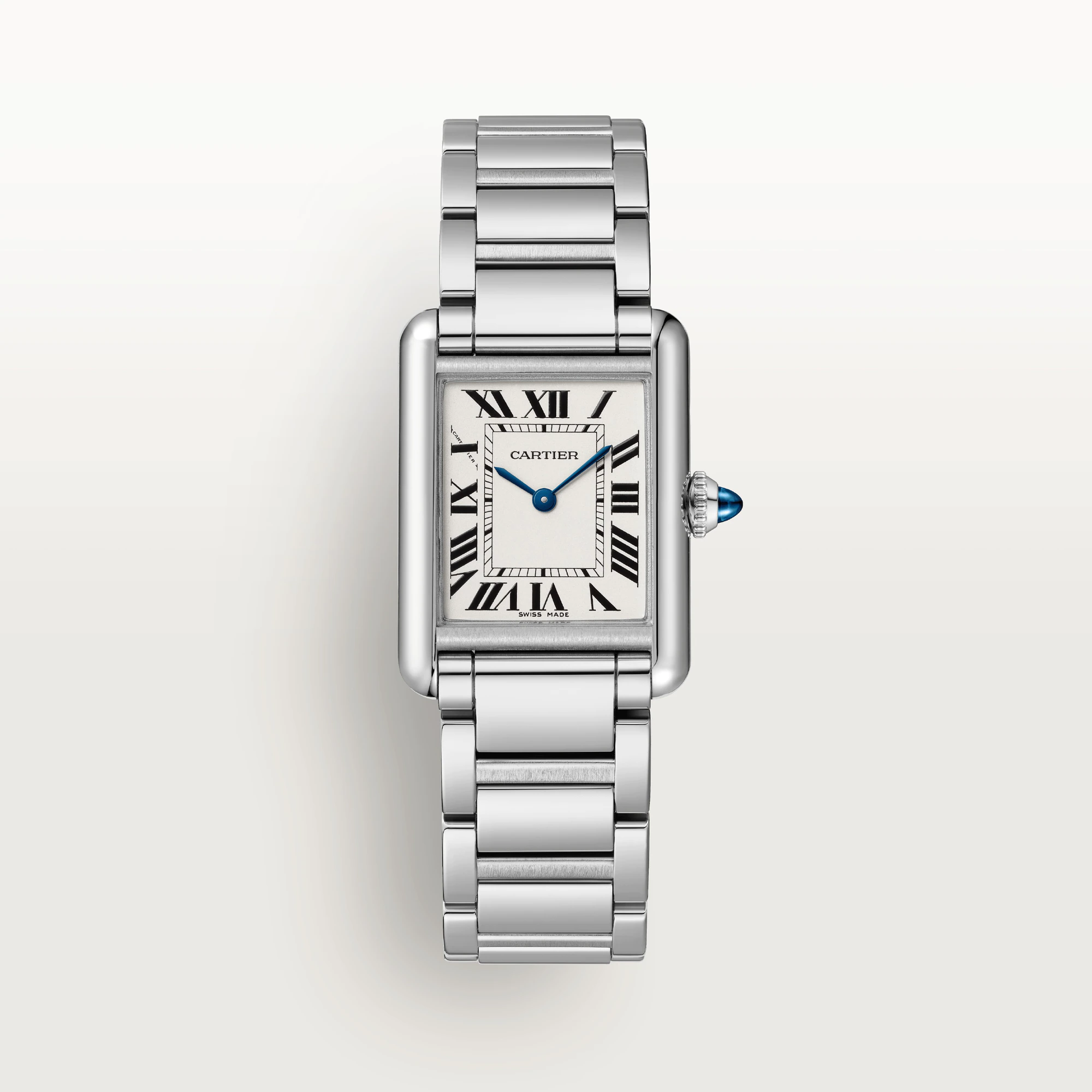 2. Omega Prestige Watch
The OMEGA Prestige collection has attracted a large and loyal following with its classic, elegant design. These timepieces are characterized by pure styling with luxury finishes, and exude a timeless design. This model features a two-zone, white mother-of-pearl dial with a scratch-resistant sapphire crystal cover. Omega is a premium Swiss watch brand that creates classic timepieces that will last your whole life!
Perfect for everyday wear this watch will be a staple in your collection.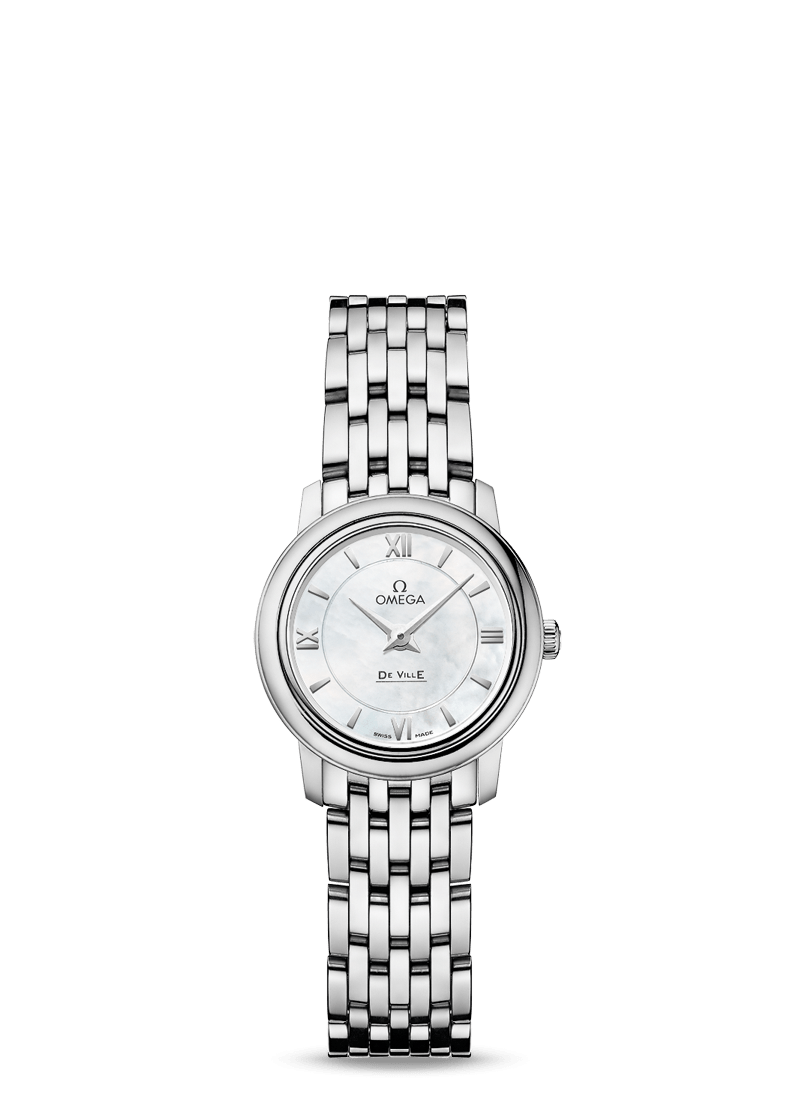 3. Tag Heuer Aquaracer Watch
Launched in 2004 the Aquaracer collection is a mainstay of this iconic watch brand! With six design codes established more than forty years ago on the Aquaracer collection, and the option of automatic or quartz movement make for a watch that is incredibly reliable and elegant enough for daily wear. What was originally designed as a sport watch, today is a chic accessory that you'll be wearing every day. The acquaracer is water-resistant to 300 meters, exceptionally durable, and glamorous all at once.
If you are looking for a classic entry-level watch, this is the one!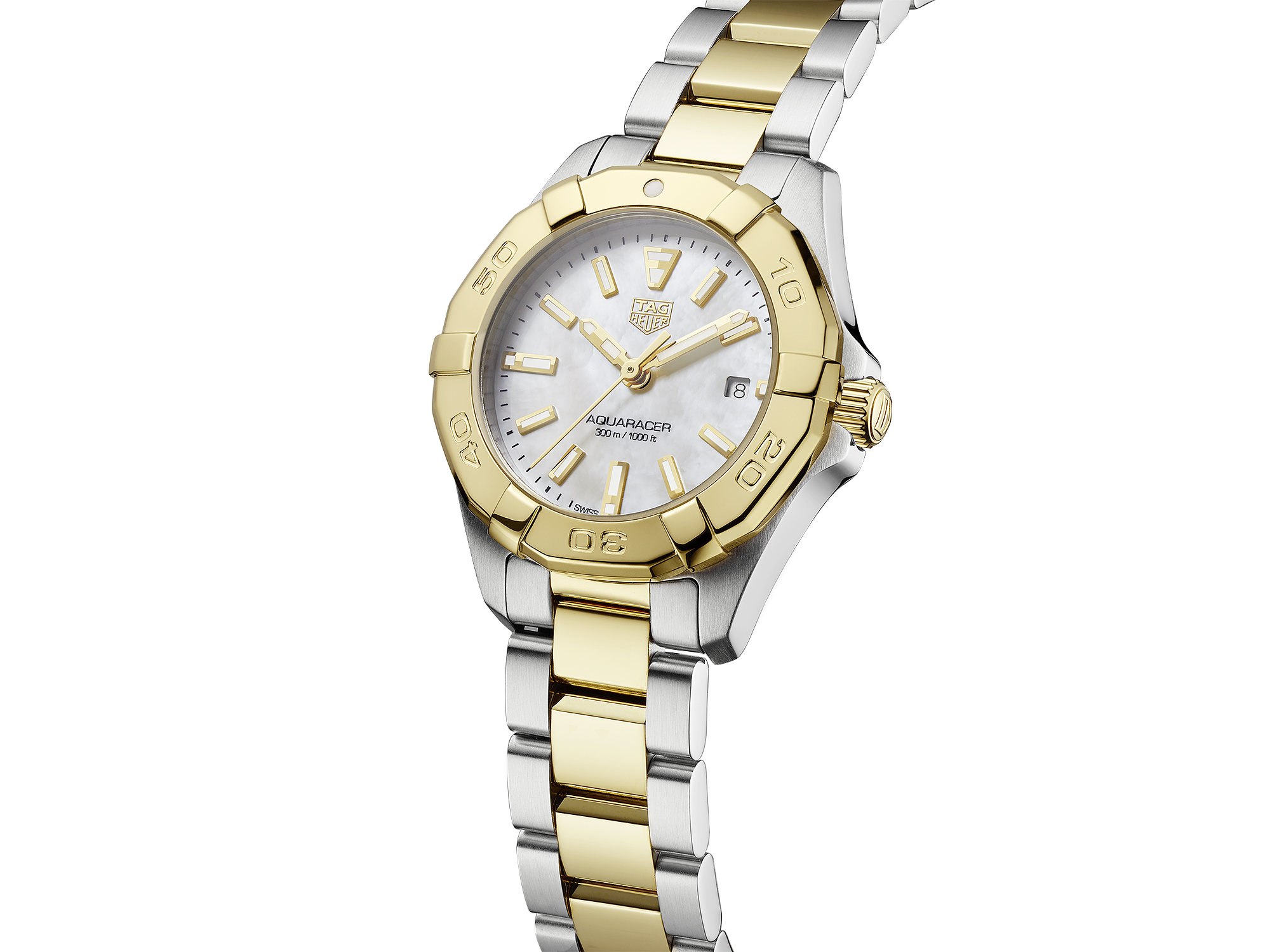 4. Longines Master Collection Watch
As a traditional watchmaking company, Longines has been producing exceptional timepieces since the very beginning. Today, the Longines Master Collection is the perfect illustration of this corporate ethos, as can be seen from the success enjoyed by this range since it was launched in 2005. All fitted with self-winding movements, the various models in this collection offer many special features. The Longines Master Collection brings together the classical elegance and excellent quality which never cease to delight those who appreciate exceptional timepieces.
This is a classic and timeless watch that you will take with you your whole life.
5. Cartier Santos Watch
In 1904, when the pocket watch was the standard timepiece used, the aviation pioneer Alberto Santos-Dumont asked his friend Louis Cartier, grandson of Cartier's founder, to design him a watch that allowed him to check the time without using his hands. Louis Cartier's response was the Santos watch, that although wasn't the first wristwatch ever made was the one that helped popularize this innovation in timekeeping. The design of the Santos de Cartier watch embodies Cartier watchmaking, drawing on the concept of form, a taste for minimalism, the precision of proportions and an eye for detail. It was the Maison's first square watch. The screws, traditionally hidden in watchmaking, are made visible and become an aesthetic code of the collection.
The first modern wristwatch is a classic timepiece you will love for many years to come!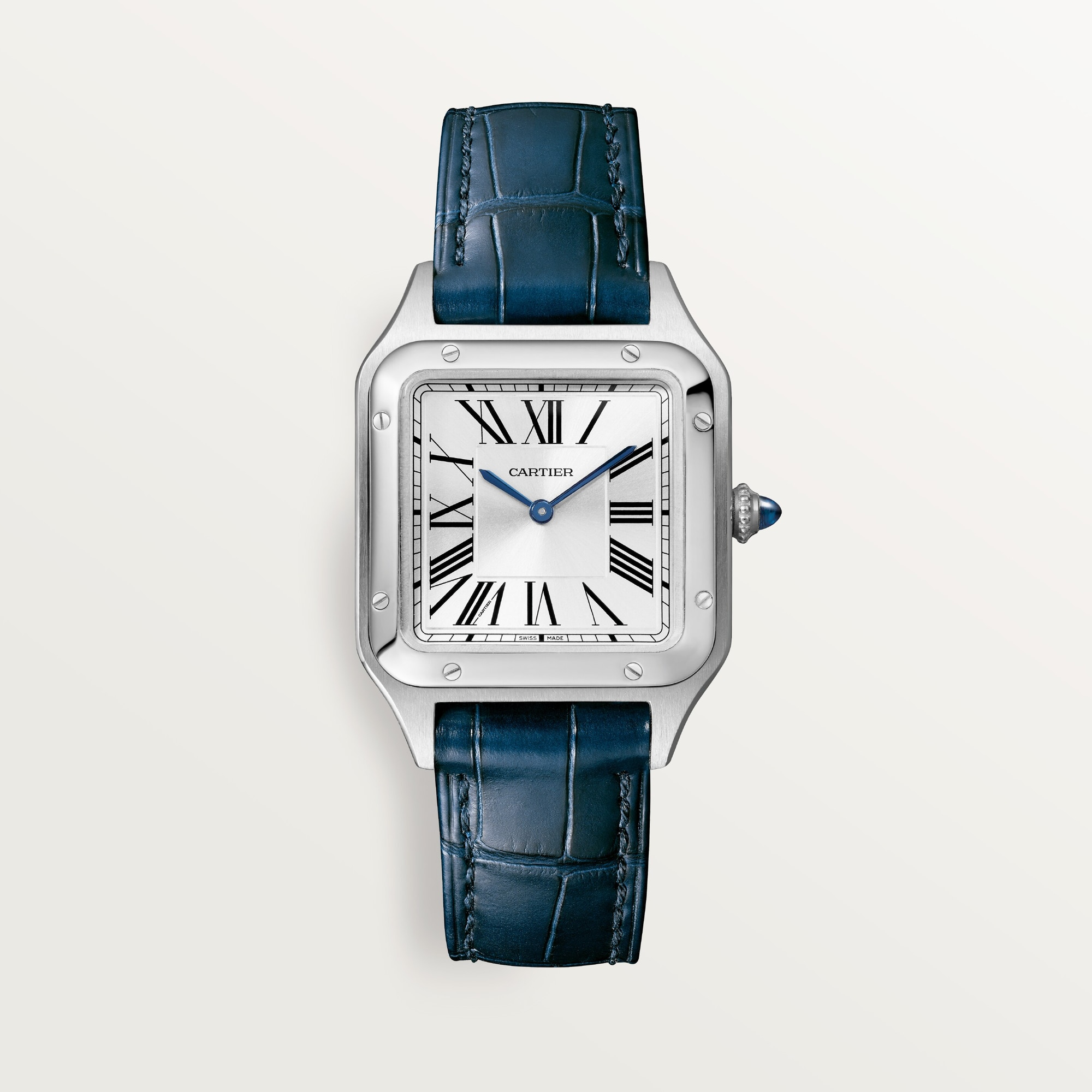 6. Longines DolceVita Watch
Since its inception, the Longines DolceVita collection has illustrated the contemporary elegance of the Longines watchmaking brand worldwide. Inspired by the Italian "Dolce Vita", it is an homage to the sweetness of life. Today, a new chapter in this collection opens with a unique interpretation featuring softened lines. These new variations will not fail to impress women who have made charm a way of life. The watch comes with many band options, from leather to stainless steel.
This watch reminds me of the Cartier Tank, but it is sold for only a fraction of the price.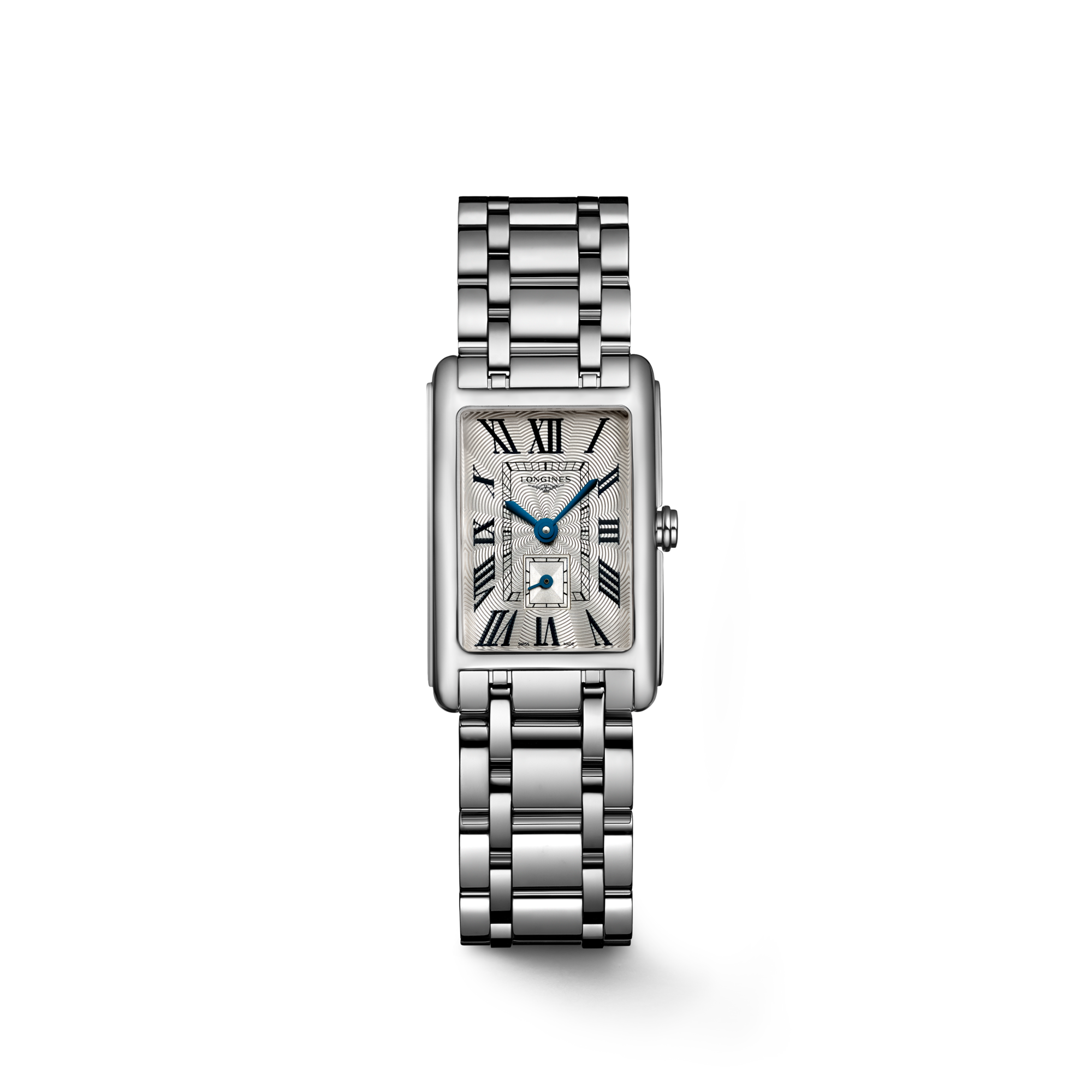 7. Hermès Cape Cod Watch
Hermès watches are defined by exquisite craftsmanship, precision and elegance, while remaining faithful to the label's saddler origins. The 'Cape Cod' watch is a precise blend of modern and vintage elements, drawing on the brand's Chaîne d'Ancre motif from the 1930's. This timeless style has been meticulously crafted in Switzerland from stainless steel with a lustrous mother-of-pearl dial dotted with faceted diamond markers. The supple strap showcases the house's rich leatherworking heritage and comes in multiple colors.
This is a fashionable watch for everyday wear, maybe not so classic as the ones I'll show on this list, but still a great alternative.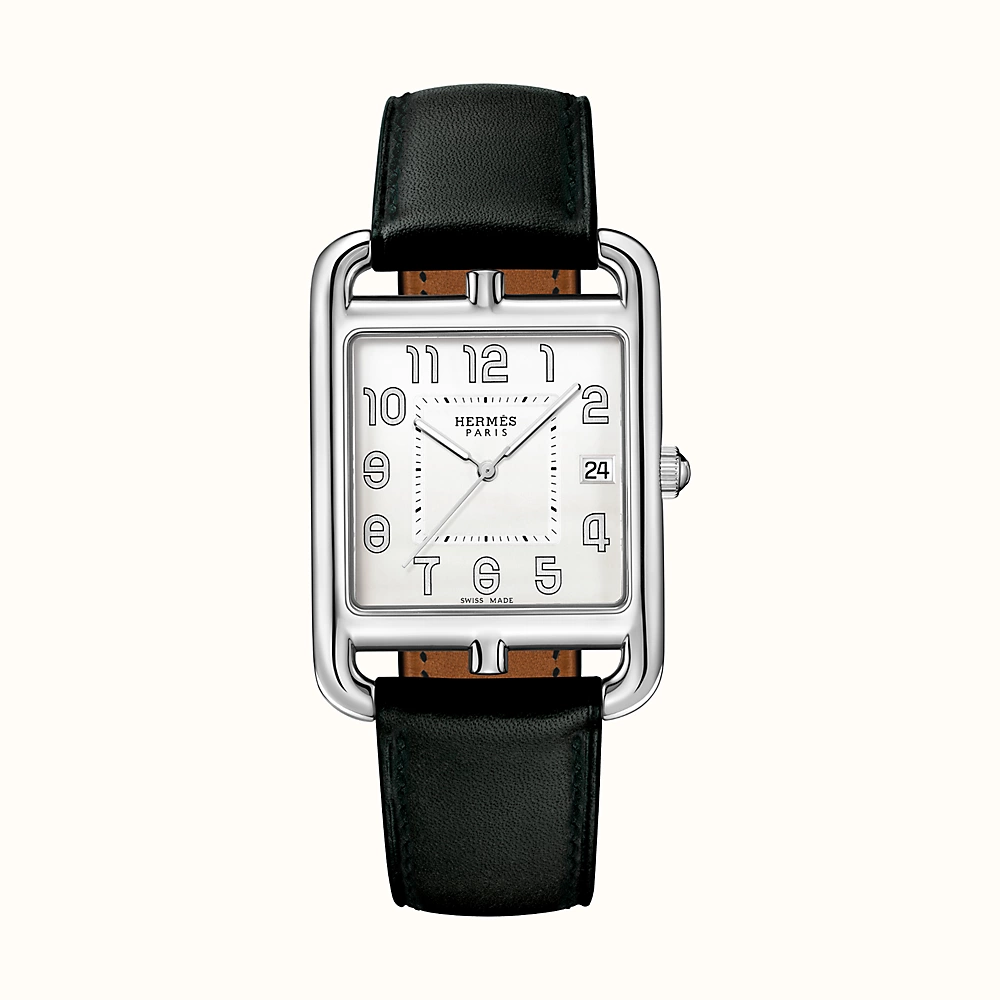 8. Panthère de Cartier Watch
A watch that doubles as a piece of jewelry, Panthère de Cartier is one of the most distinctive Cartier designs. Adorned in gold, diamonds, and exquisite gemstones, it is a staple for a woman who never goes unnoticed. When it was launched in 1983, the Panthère watch introduced the concept of jewelry watches. This best-selling watch was embraced by the fun-loving 80s, proving particularly popular with the art scene.
An icon of the brand this is a watch that can transition easily between settings, from a work meting to a party.