Welcome to our list of The Biggest Fashion Trends for 2023!
With the year coming to an end it is time to see which will be the biggest trends of the new year! From winter to spring, there will be no shortage of amazing trends for you to play with. Here I'll show you 10 fashion trends that will be super popular in 2023.
So, without further ado here are The Biggest Fashion Trends for 2023:
1. Feminine Details
Of course femininity is subjective, but for 2023 think Bridgerton, Mr. Darcy and those classic period romances that always have a happy ending. With light colors, flowy fabrics and maybe a flower or a little sequin, this is the type of clothing that will make you feel special. Think lingerie inspired dresses, big sleeves, bows, florals and lace. MiuMiu and Fendi showed see-trough dresses with laces and embellishments, while Cecilie Bahnsen and Simone Rocha presented big pink dresses fit for a princess.
2. Fringes
Inspired by 1920's fashion, fringes will be a big trend next year, both for everyday and partywear. While some designers added this detail to bodysuits or shirts, fringed dresses and skirts were the most popular. Next year fringed pieces won't be bohemian or western, they will adorn sophisticated dresses and skirts in luxe fabrics, like silk.
A fun and chic trend, don't be scared to play with fringes next year!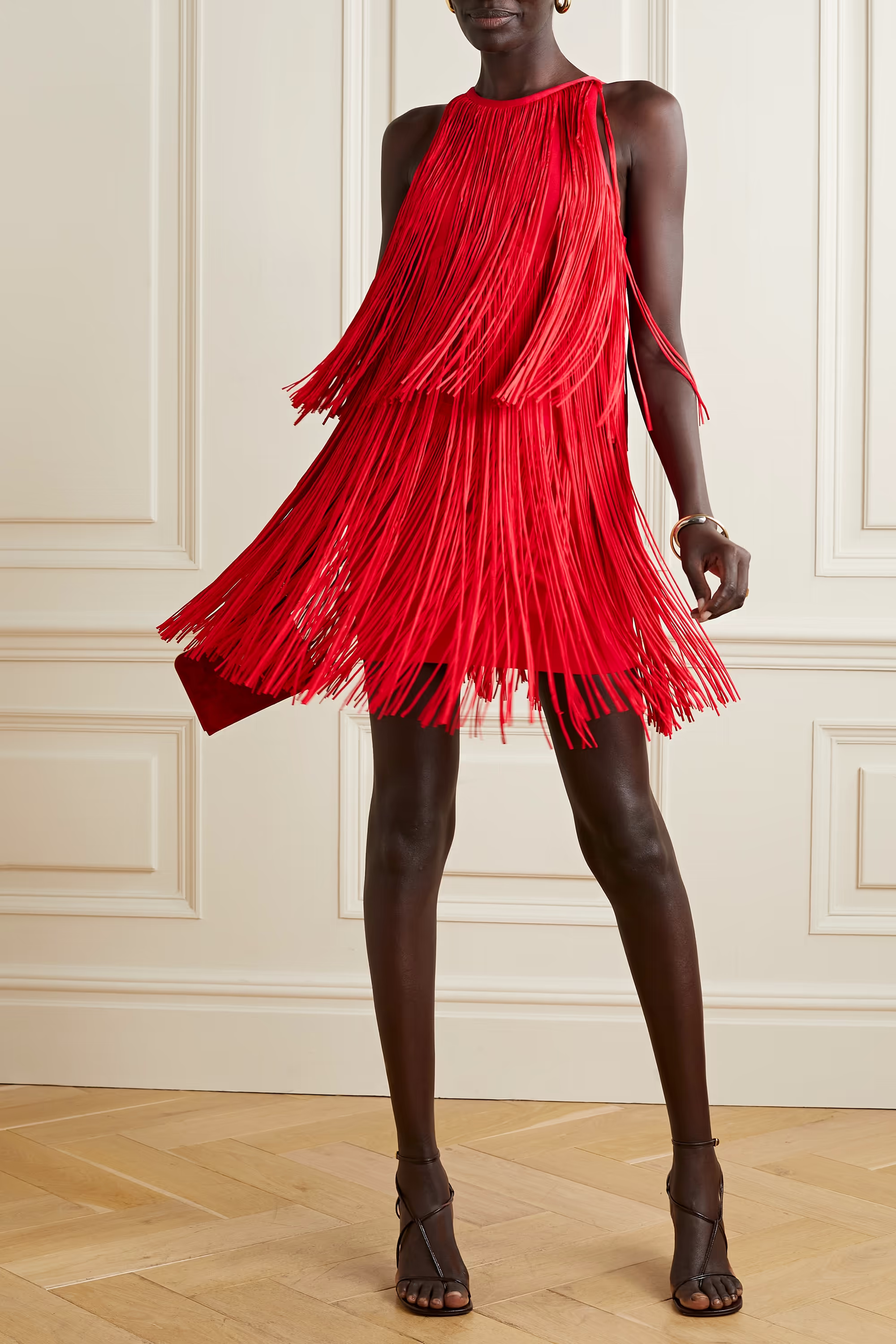 3. Sheer Fabrics
At first sight this trend might seem not that wearable, but if you play with layers this might just be the most flexible trend for 2023. You can wear a sheer top under a dress or a jacket, with just a little of sheer fabric poking out. Some brands like Nensi Dojaka incorporate sheer fabrics into their designs, and this kind of dress will be super popular next year.
Whether it's in the form of a fitted turtleneck for a chic transition outfit or a mesh dress, sheer fabrics are the perfect way to show a little skin.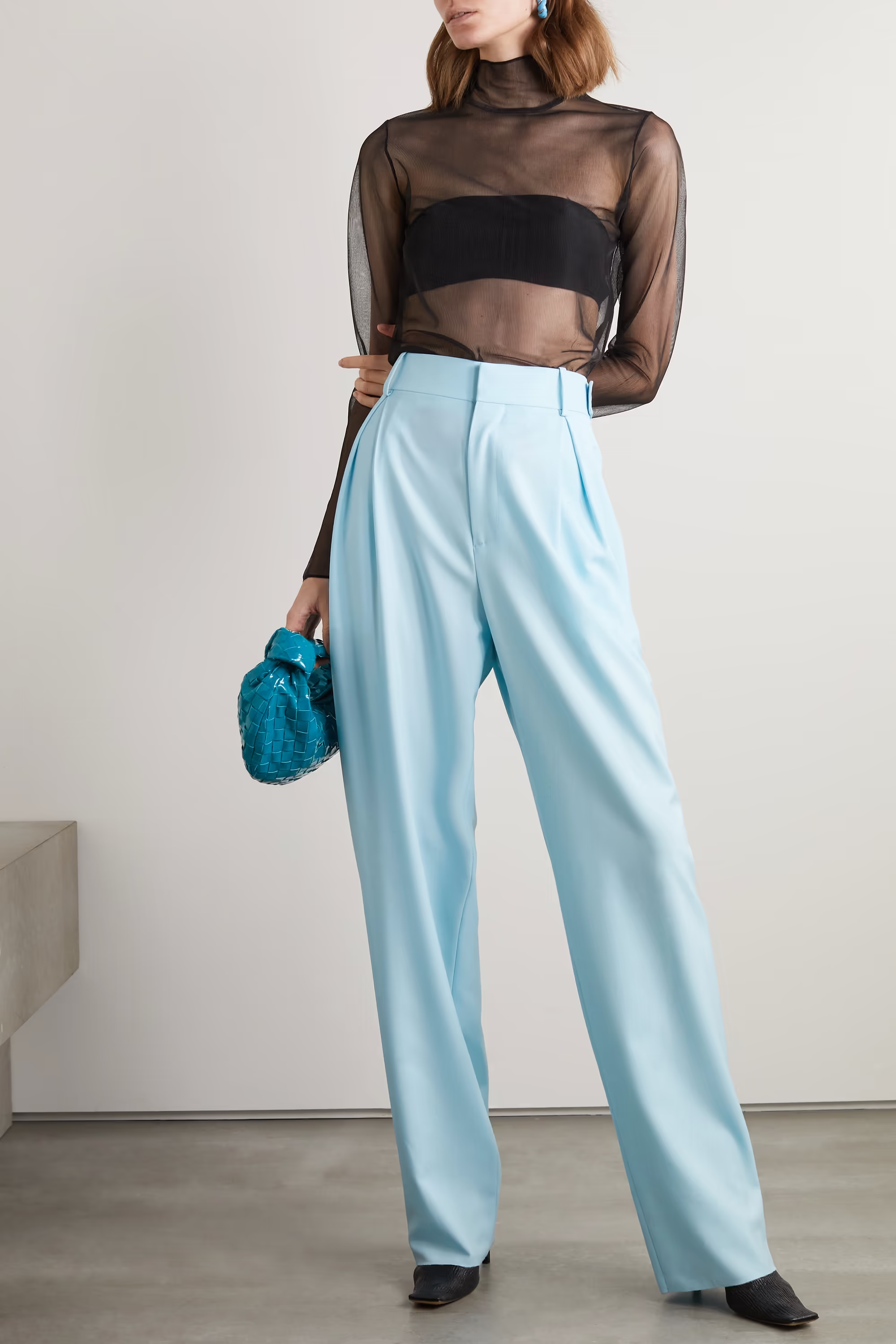 4. Leather
Nothing works for transitional dressing quite like a classic leather jacket. And for 2023, the runways are encouraging you to extend your moto-inspired wardrobe beyond outerwear. From skirts and dresses to blazers all leather outfits will be a big hit in the new year.
And biker inspired pieces will be super popular, like biker jackets and the super trendy Balenciaga Le Cagole boots.
5. Denim
Designers made denim sexy for SS23 with pants, tops and jackets. The year will be less about the cut of jeans and more about wearing sets, embellished jackets and making a statement. Get creative and take inspiration from the looks presented at Blumarine, Y/Project and Marine Serre.
In 2023 denim will be interesting, over the top and super stylish!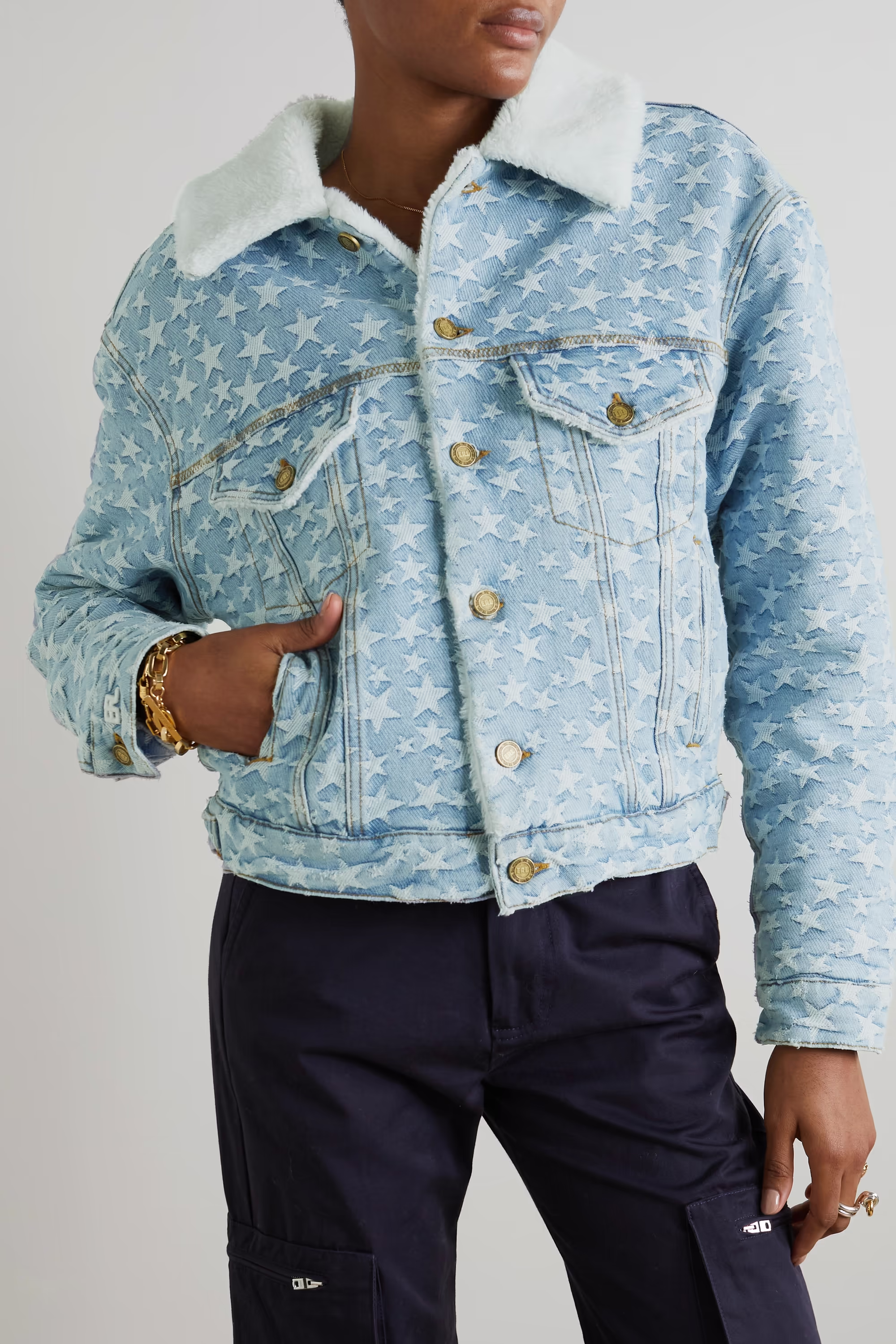 6. Metallics
Not in sequins or glitter, but rather in metallic fabrics in gold and silver shades. This is a more elevated way of wearing metallics, you can just incorporate this trend into your everyday outfits for a more stylish outcome. Fendi, Peter Do and Tom Ford presented beautiful examples of this trend in their spring collections.
Wearing metallics is a great way of bringing a little party to your everyday live, and don't forget this trend applies to bags and shoes as well!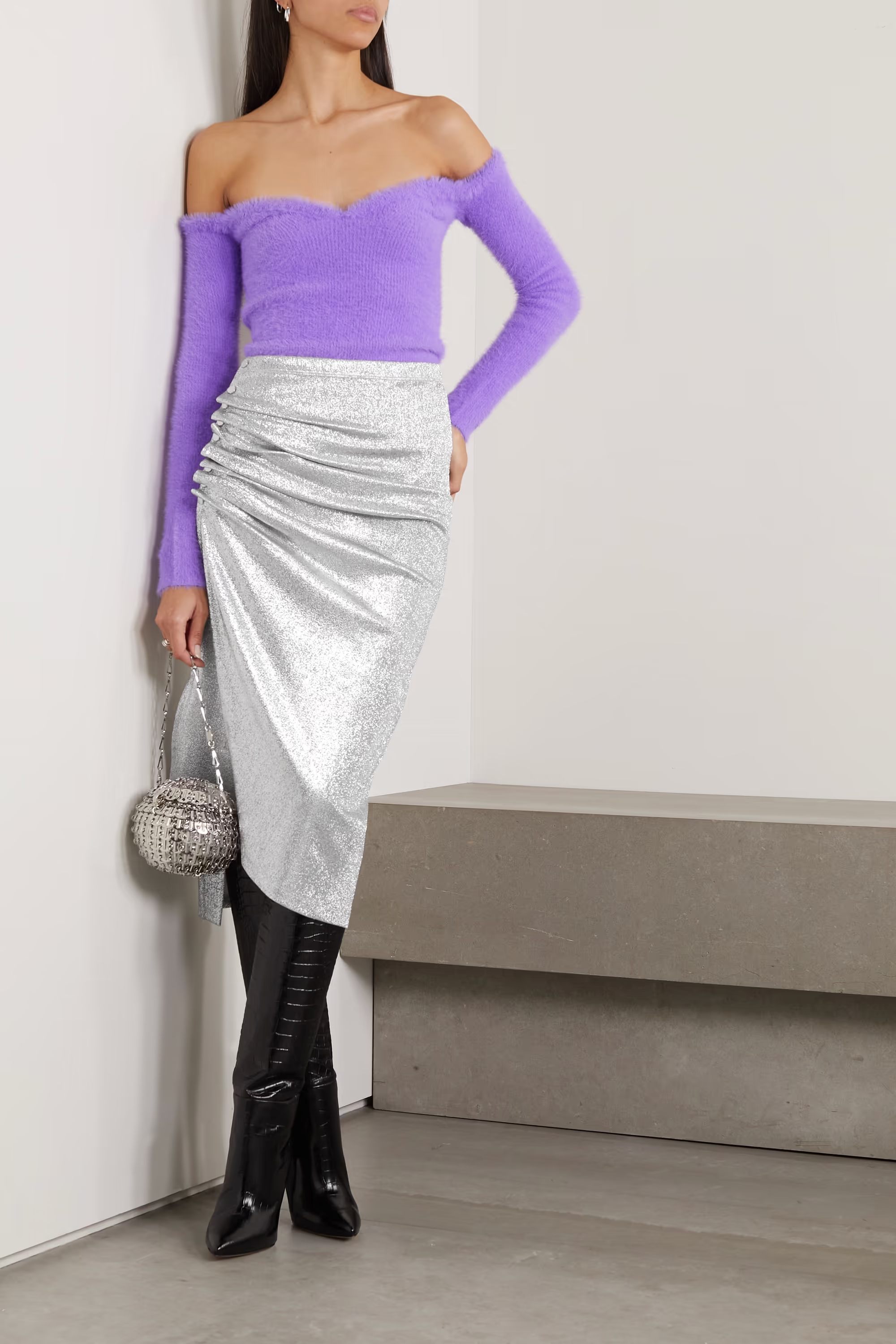 7. Bubble Hems
The voluminous bubble hem makes a playful reappearance every few years and in 2023 it will be trending again! A Bubble skirts will never be a classic staple like an A-line skirt for example, but it is a fun addition to your new year wardrobe! Showed at JW Anderson, Valentino, Ulla Johnson and Khaite, the skirt that was previously considered outdated, was brought to life.
With new and modern designs, a bubble hem will be an interesting addition to any wardrobe.
8. Cargo Pants
From their origins in the British army in the late 1930s to today, cargo pants have not aged a bit. At the crossroads between military aesthetics and streetwear influences, they became a fashion essential at Coperni, Diesel and Fendi. Roomy pockets fashioned onto slacks have become a must, and you can see them in cargo inspired jackets and wests as well.
The cargo might not be for everyone, but is a stylish trend that we'll see a lot next year!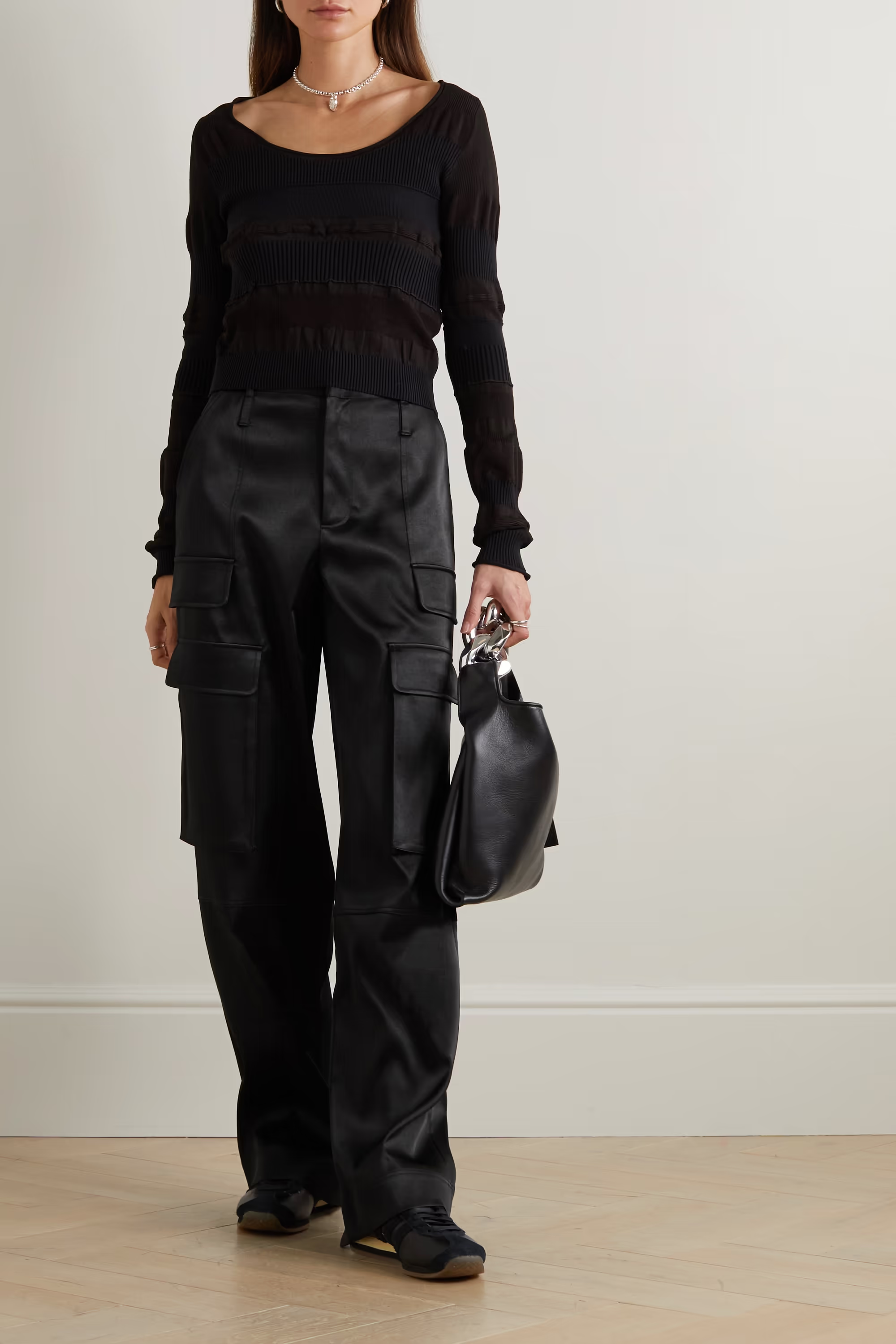 9. Low Rise
This trend is not loved by everyone, in fact some even dread it! But the fact is that low waist pants, skirts and trousers are back. Ultra-low-rise jeans in baggy and oversized silhouettes appeared on the runaways of Missoni and Blumarine, while skirts where everywhere in the MiuMiu show. They were often paired with croptops showing midriffs. Low rise suits, skirts and dresses will be popular in 2023.
At this point there is no denying, low waist is already back.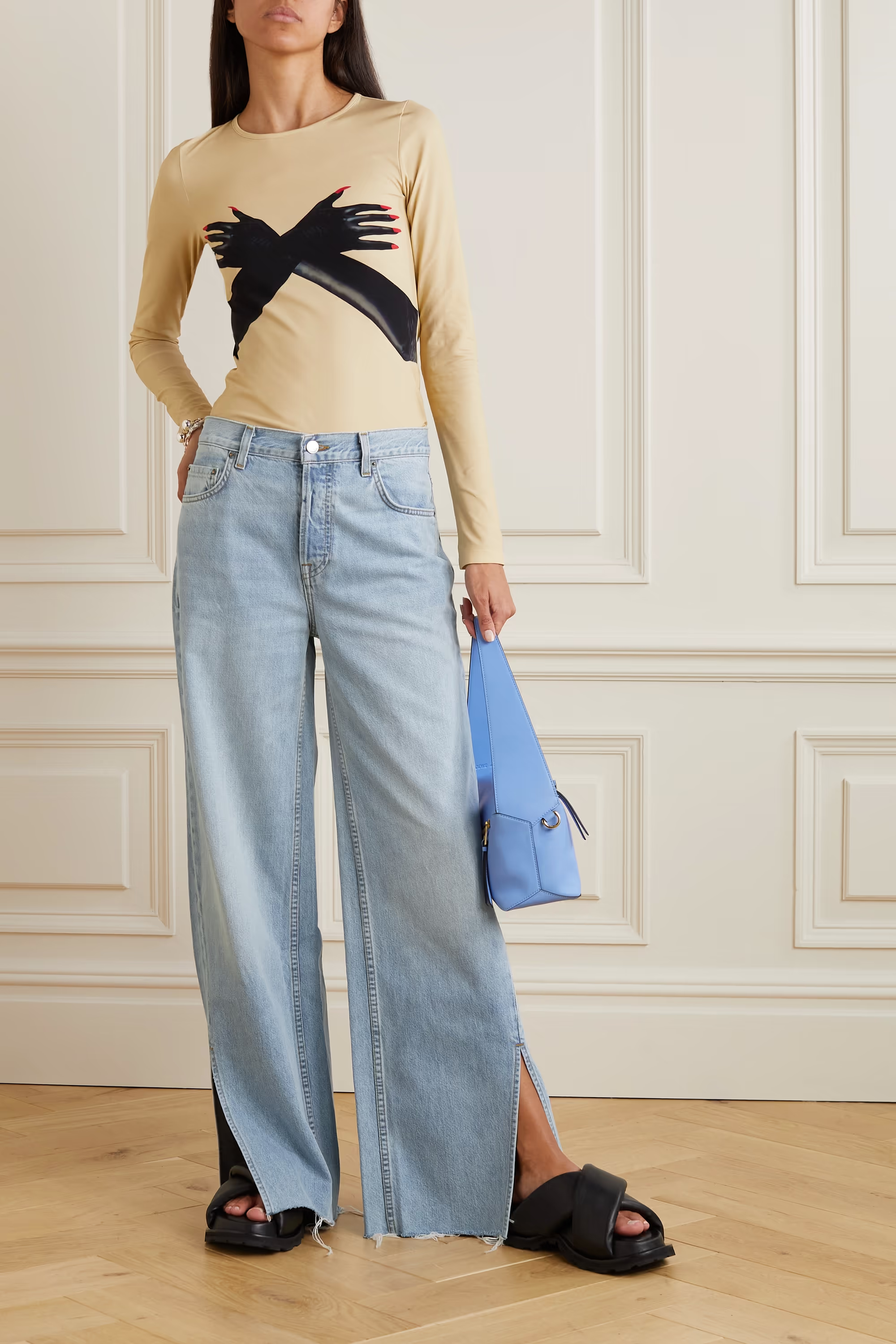 10. Tailoring
For years blazers and trousers have been staples for everyday wear, and in 2023 they will be trendier than ever! Slouchy, oversized blazers were all the rage at Valentino and even Chanel opted for relaxed-fit versions of its trademark bouclé jackets in playful pinks. Oversized balzers will be one of the most popular pieces of the year, pair it with jeans and a t-shirt of an effortless look.
A good suit is also a good bet for 2023, Jil Sander, Peter Do, and Elena Velez are showing you that, with clean lines and beautiful materials, classic suiting can be anything but boring.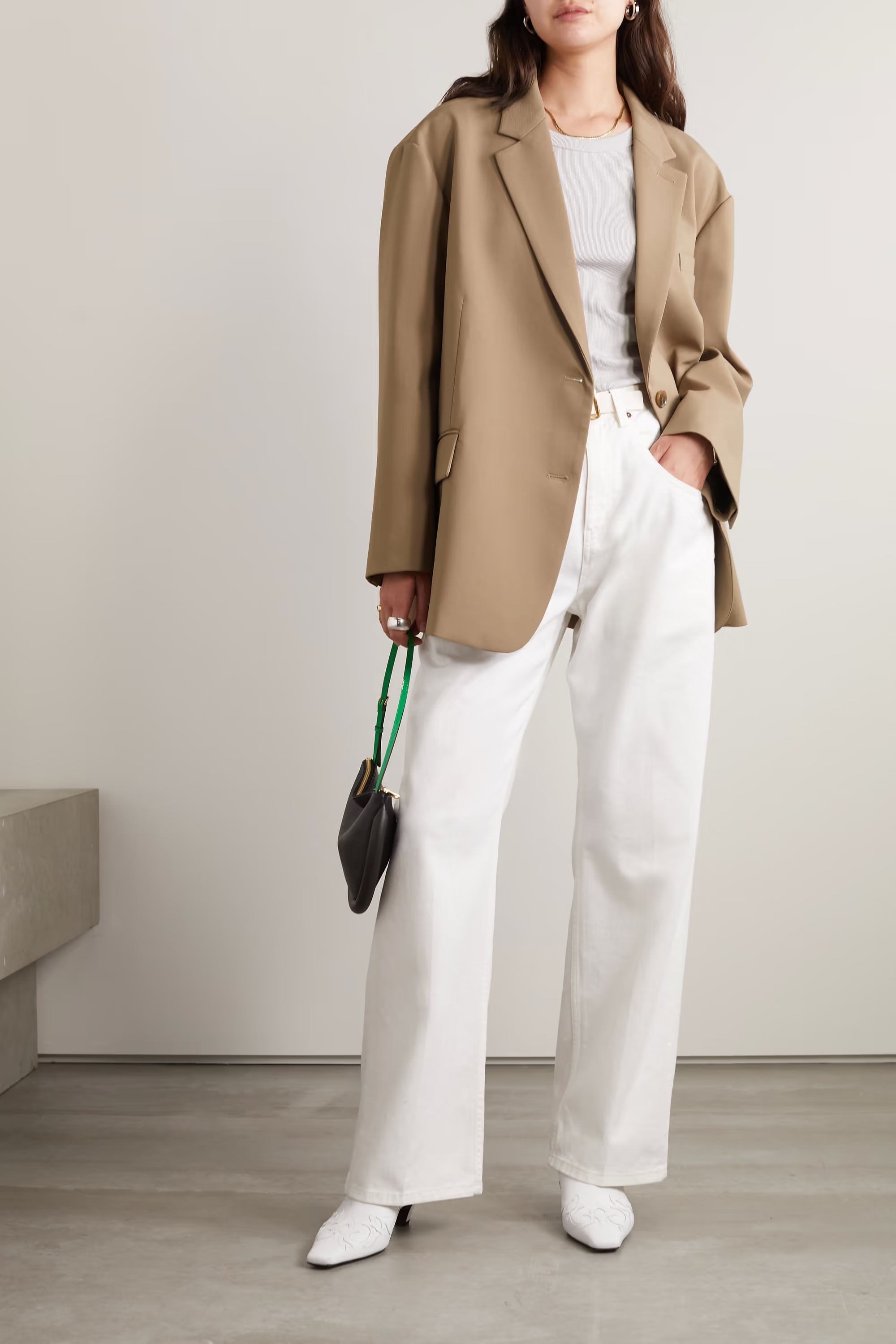 11. Corsets
Gaining in popularity in recent years on TikTok, the corset is making its first big comeback since the '90s, popping up at Fendi, Versace, Dior, and more. From corseted dresses and shirts to corset-belts, this is a stylish way to elevate any outfit. While Versace presented super sexy corset dresses, Gucci present a sporty corset jacket in their collaboration with Adidas, showing just how versatile this trend is.
This trend is fun and stylish, it can transform even the most casual of outfits.