Welcome to our list of The Biggest Fashion Trends for 2024!
With 2023 coming to an end, it is time to see the amazing trends the new year will bring us! While some trends from this year will continue strong, some new and exciting trends are coming, and here I'll show you the best ones.
So, without further ado here are The Biggest Fashion Trends for 2024:
1. 90`s Minimalism
With clean lines and elegant proportions 90`s minimalism is a big trend that will continue next year. Think less is more and focus on proportions, materials and cut. Neutral colors like black and white will be a staple in 2024, you can invest in timeless pieces that not only follow this trend but will also last you many years.
This Skin 90's inspired minimal dress is elegant, practical and chic for 2024. You would be wearing it on repeat!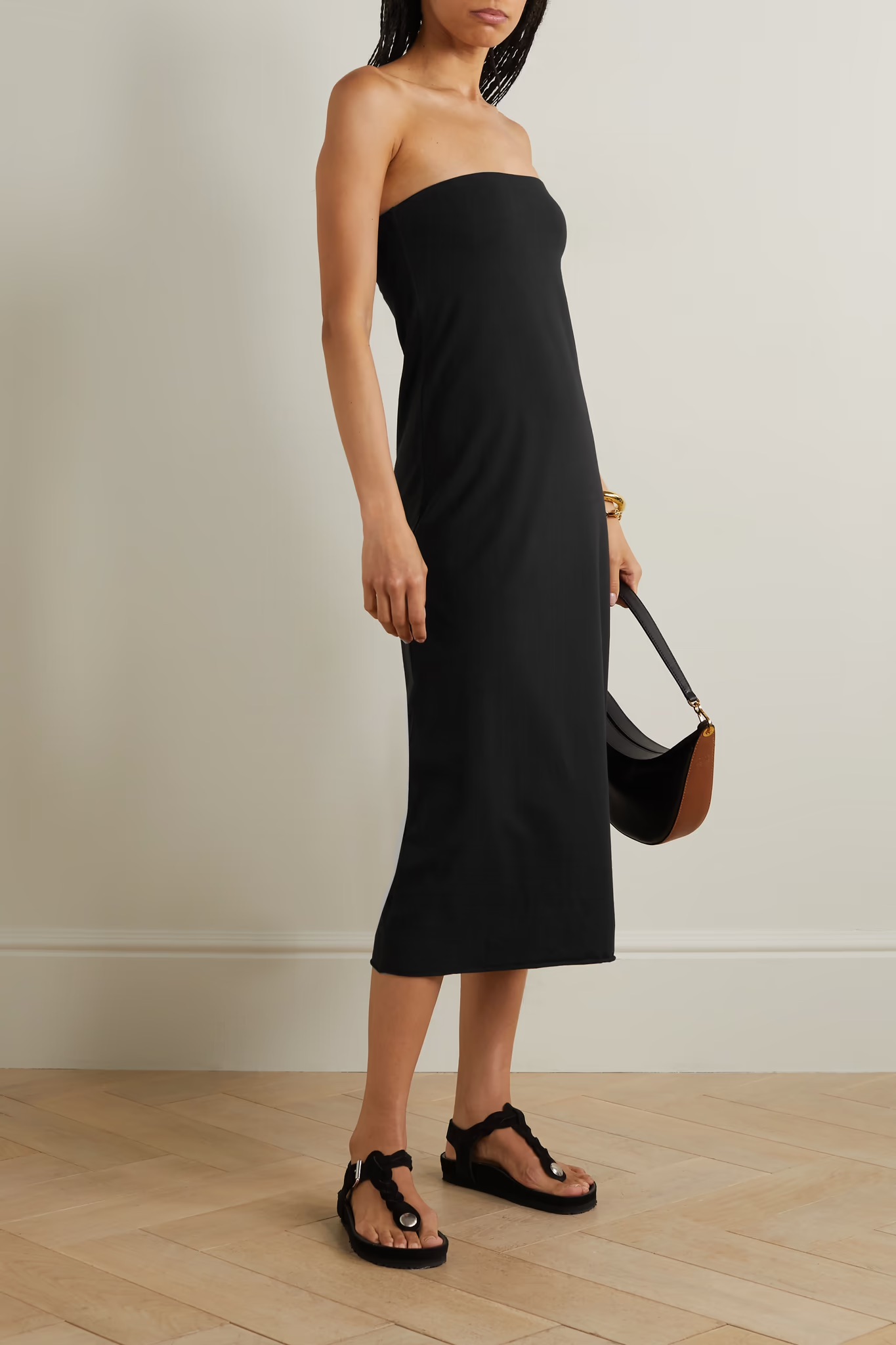 2. Sheer Fabrics
This trend isn't about sexualizing the body, it is an ethereal way of wearing sheer fabrics. For their spring 24 collections designer presented skirts and dresses that add sheer fabrics as layers, rather than showing the whole body. This is an elegant way of wearing sheer fabrics, you can use layers or opt for dresses that incorporate sheer fabrics in an airy way.
This Loveshackfancy chiffon dress is super elegant for the new year!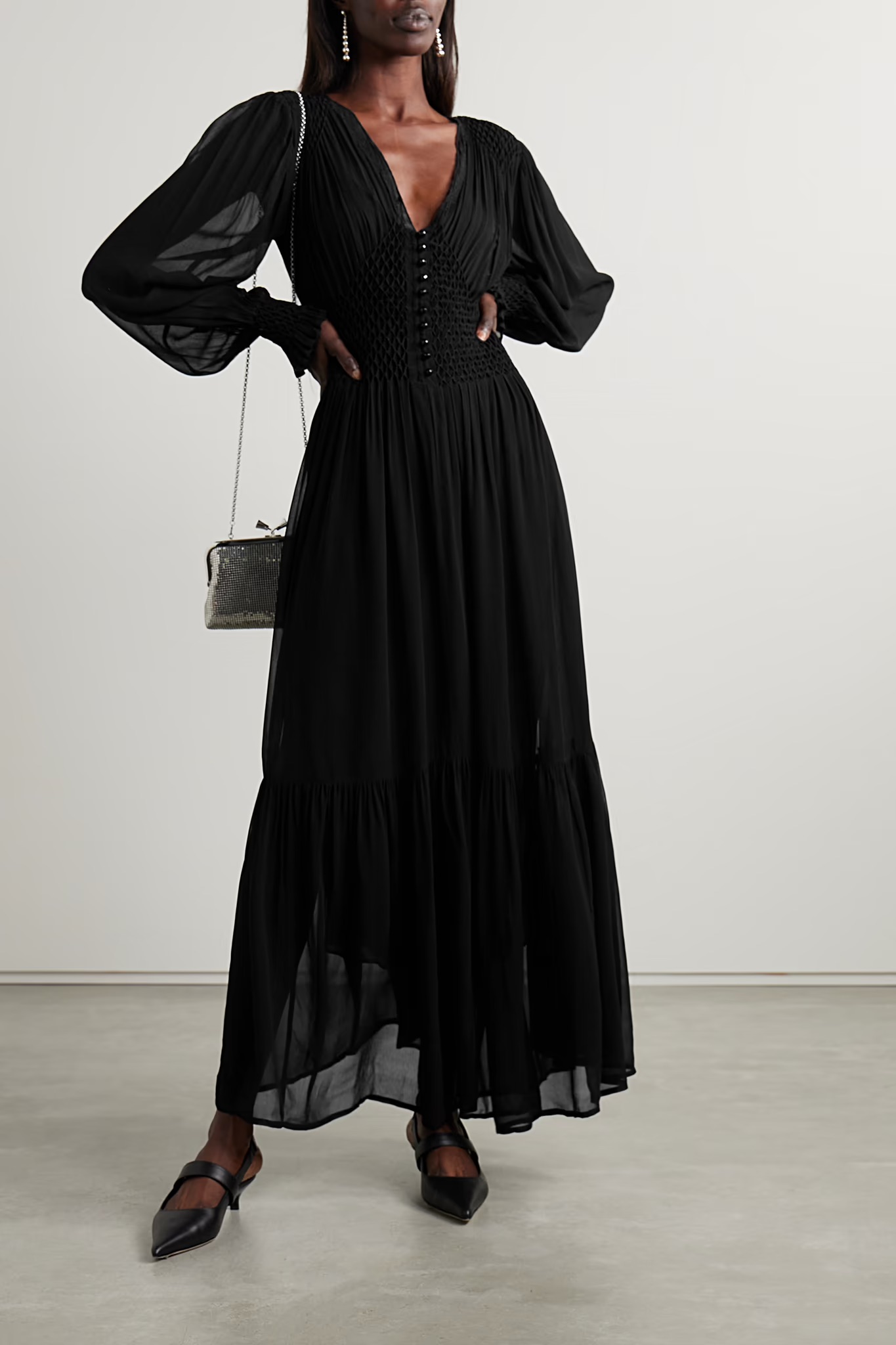 3. Metallics
2024 doesn't need to be about less is more, you can make a big statement in the new year with metallic pieces! From Pacco Rabanne to Rick Owens, many designers presented beautiful metallic dresses in their fall 23 collections that will still be chic next year. There were also skirts and coats, in silver, gold and even sequins. This is an amazing more is more trend that can also be elegant, and you can also opt for metallic shoes and bags.
This Reformation dress is perfect for nights out!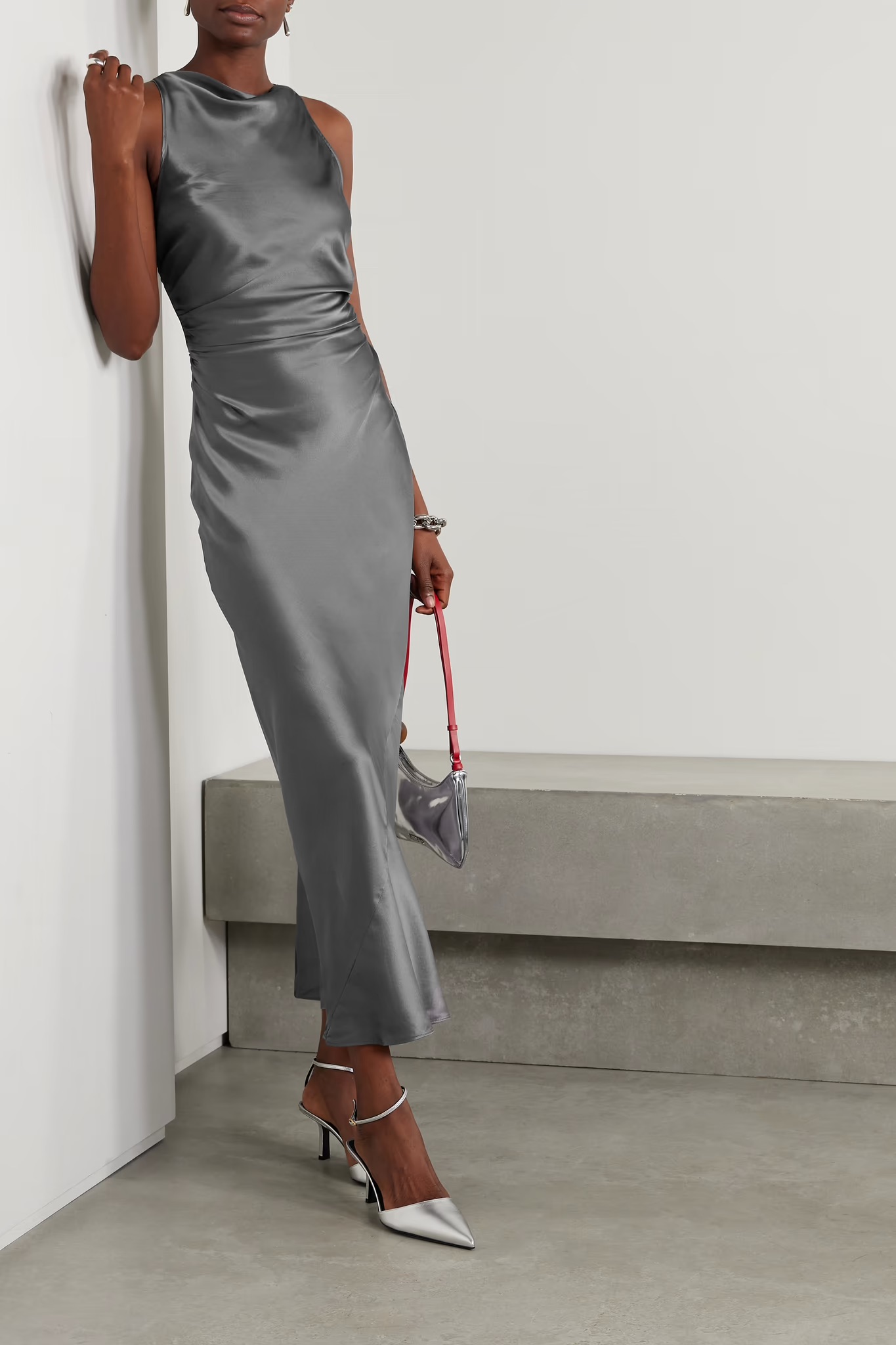 4. Casual Chic
A new twist on quiet luxury, this trend is all about normal clothing elevated. For fall 23 designer focused on wearability and casual staples, Bottega Veneta, Loewe and many more presented clothing you could easily wear on a coffee run, only a bit elevated, and they will still be super elegant for 2024. The new normcore is about quiet elegant pieces you can wear everyday, like jeans, trench coats and knits. The easiest trend to wear this season is also the most chic, just elevate your basic pieces! 
This Theory trench coat will be an elegant staple for fall!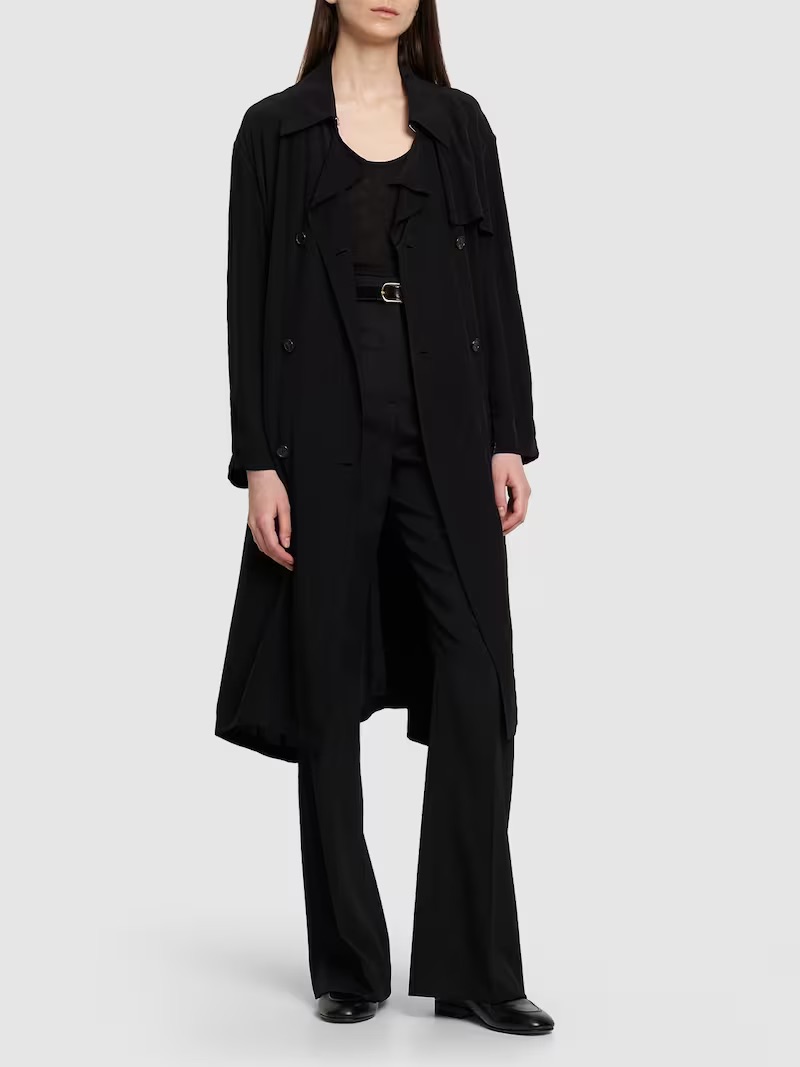 5. Peplum Tops
I don't know how to feel about this one. I'm sure we all remember the early 2010's and the peplum top craze, turns out designer are bringing them back for 2024! Designers like Prabal Gurung and Ulla Johnson presented peplum tops in their collections that unlike the ones in the 2010's were delicate and lightweight. So for the new year they won't comeback exactly like they were 10 years ago, but the fact is peplum tops are back for 2024!
This Molly Goddard peplum top is cute and modern for the new year.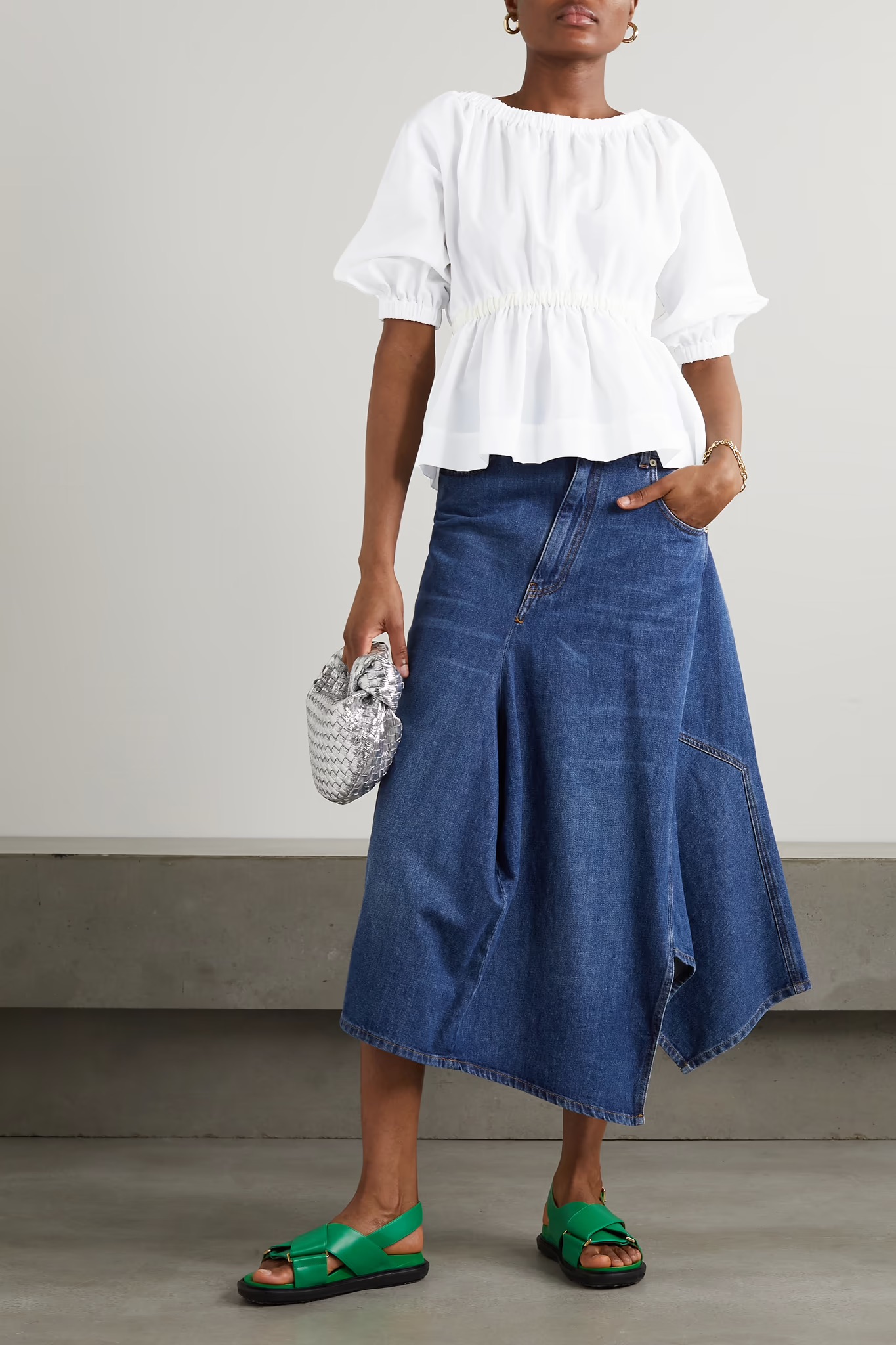 6. Polo Shirts
Preppy style will be super popular in 2024, specially in the form of polo shirts. This is perhaps the easiest trend to follow, just replace your classic tanks and t-shirts for a polo shirt and you will update your outfit in an instant. We could see in the spring 24 runaways brands like Miu Miu and Gucci presenting their versions of the classic polo shirt, proving how popular they will be in the new year.
The Classic Lacoste Polo Shirt will be a staple in 2024!
7. Statement Belts
Big belts are making a comeback for 2024! Whether for accentuating the waist of a loose dress or just as a statement piece, big belts will be staples in the new year. From big corset-like belts to delicate logo ones, this is an accessory that complements any outfit.
This Anderson's belt will be a staple for the new year, it will be the finishing touch to your 2024 looks!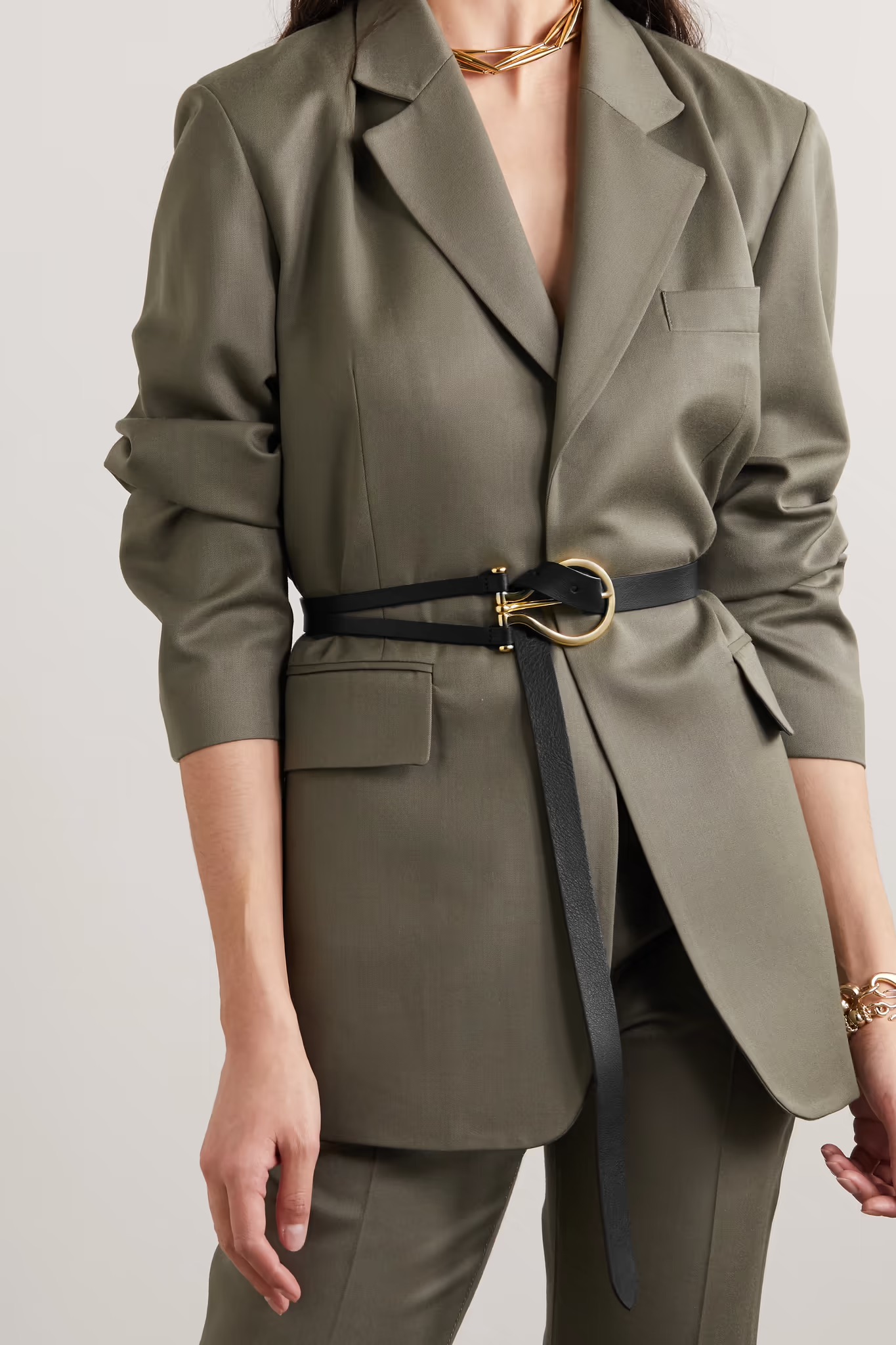 8. Oversized Tote Bags
When it comes to handbags, size does matter! Big totes have been trending for a few seasons now, but they will continue strong in 2024. With room to fit all you might need brands like Ferragamo and Loewe presented their take on the extra large tote. The most practical trend of the season you will never again worry about not having space for your stuff. Elegant and versatile these roomy totes will be staples for the new year!
The DeMellier New York tote is elegant and trendy for 2024!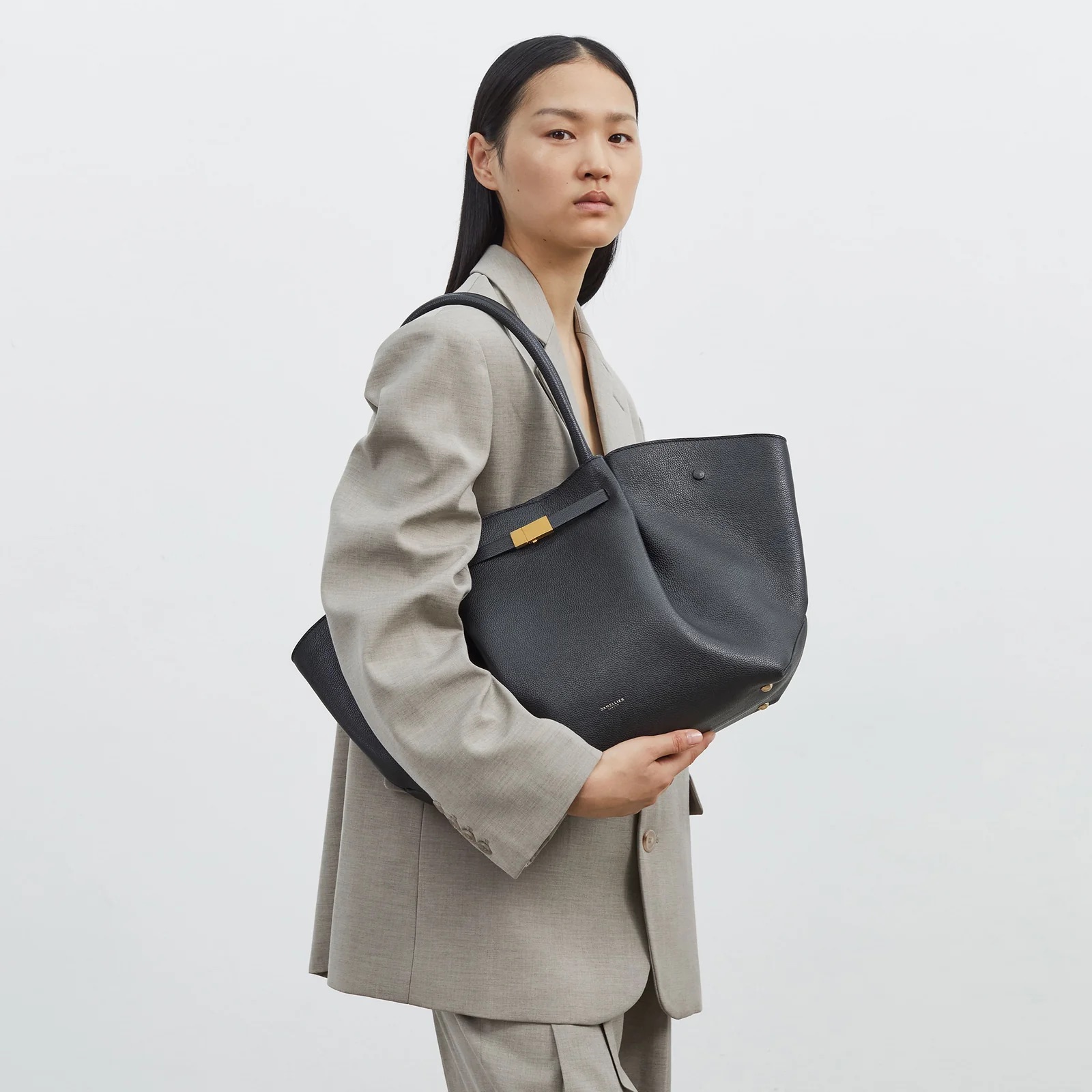 9. Multiple Layers
Of course layers are a must during colder months, but for 2024 make sure the layers are visible. Create unexpected juxtapositions that are casual but intentional, you can layer tops under dresses and coats for example. Or if you are feeling edgy, why not wear pants under a dress? You don't have to go all out with this trend, a little detail like a shirt poking out of your knit can be super stylish.
This shirt from the Frankie Shop is the perfect layering piece for 2024!
10. Casual Suits
While suits have been trending for a few seasons, for 2024 they take a more casual approach. Yes it is a suit, but is a suit you can wear outside of the office in a stylish manner. You can pair a blazer with Bermuda shorts, skirts or jeans, just adding a sophisticated touch to your everyday outfits.
This Anine Bing Blazer is amazing for 2024, you can dress it up or down to any occasion!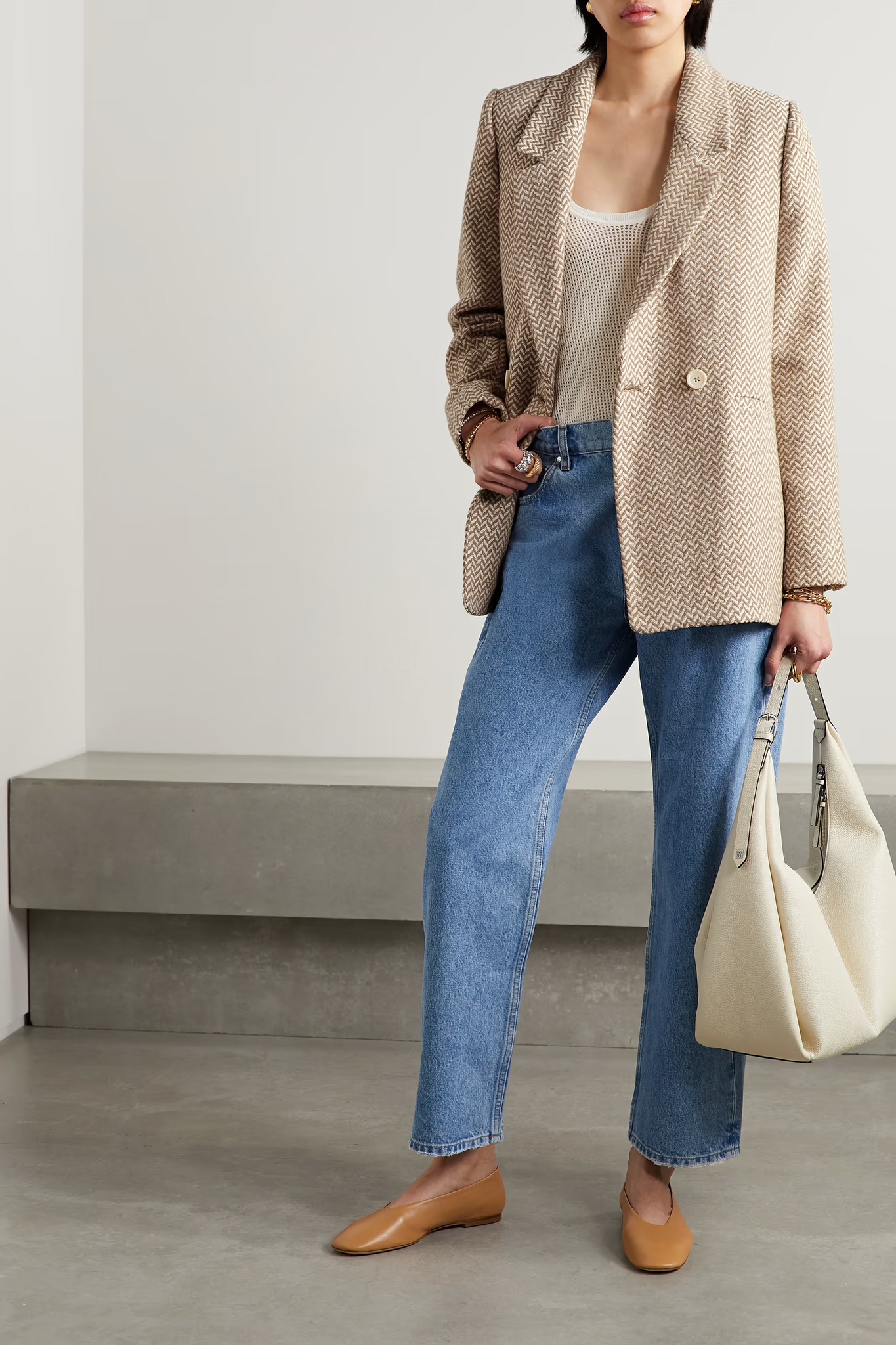 Hope you enjoyed The Biggest Fashion Trends for 2024! Make sure to check out The Next It Bags of 2024!