Welcome to our list of The Chicest Designer Bags on the Market!
Here I'll show you 10 of the most elegant luxury bags of all time! With different price points and styles, I am sure you will find one you love!
So, without further ado here are The Chicest Designer Bags on the Market:
1. Celine Classic Box Bag
If you are looking for a quiet luxury crossbody bag, the Box is one of the most classic you'll ever find. The Box bag was launched in 2011 and it was an instant hit! This bag is at the same time contemporary and classic, is the perfect day bag and would probably be one of the most used bags in your collection. As always when it comes to Celine, this bag is crafted with the best materials and incredible craftsmanship. There is even on in lizard skin if you like exotic leathers. This bag has a classic flap style with a structured silhouette and an adjustable strap, that allows you to wear the bag crossbody or over the shoulder. This bag is a Phoebe Philo design but is also modern and fits the new Celine style. 
Minimalist, elegant and classic, you cannot do better than the Celine Box!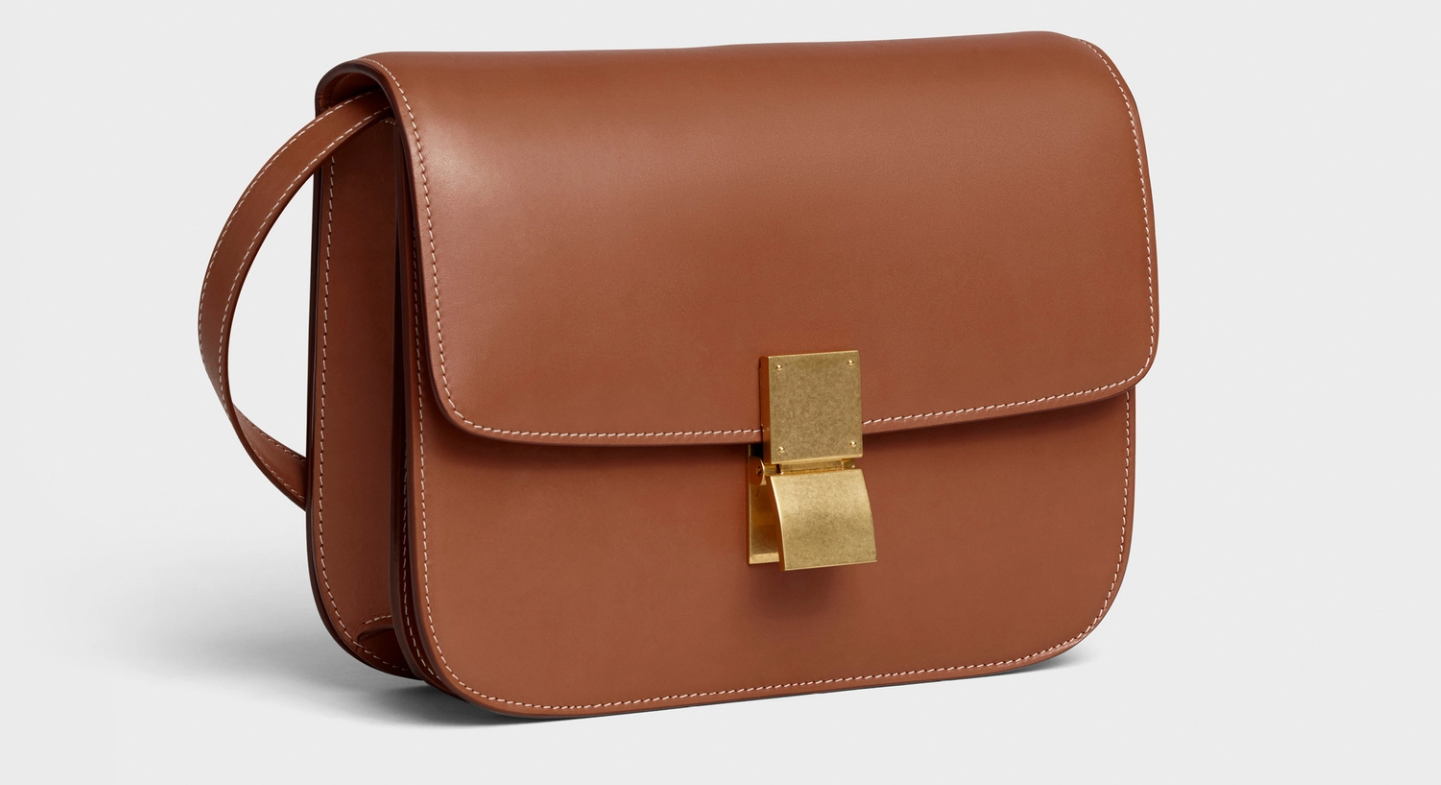 2. Saint Laurent Sac de Jour
The most classic of all Saint Laurent bags the Sac De Jour was designed in 2013 by then creative director Hedi Slimane. The Sac De Jour or bag of the day was inspired by the Hermès Birkin and is one of those bags that will never go out of style. This bag also does not have flashy logos, only a small Saint Laurent Paris marking near the top. The Sac de Jour is elegant, chic and fashionable and with the different sizes offered they can easily go from work, to lunch, to a night out.
This is an investment bag that you will not regret buying, it will easily be one of your favorite handbags!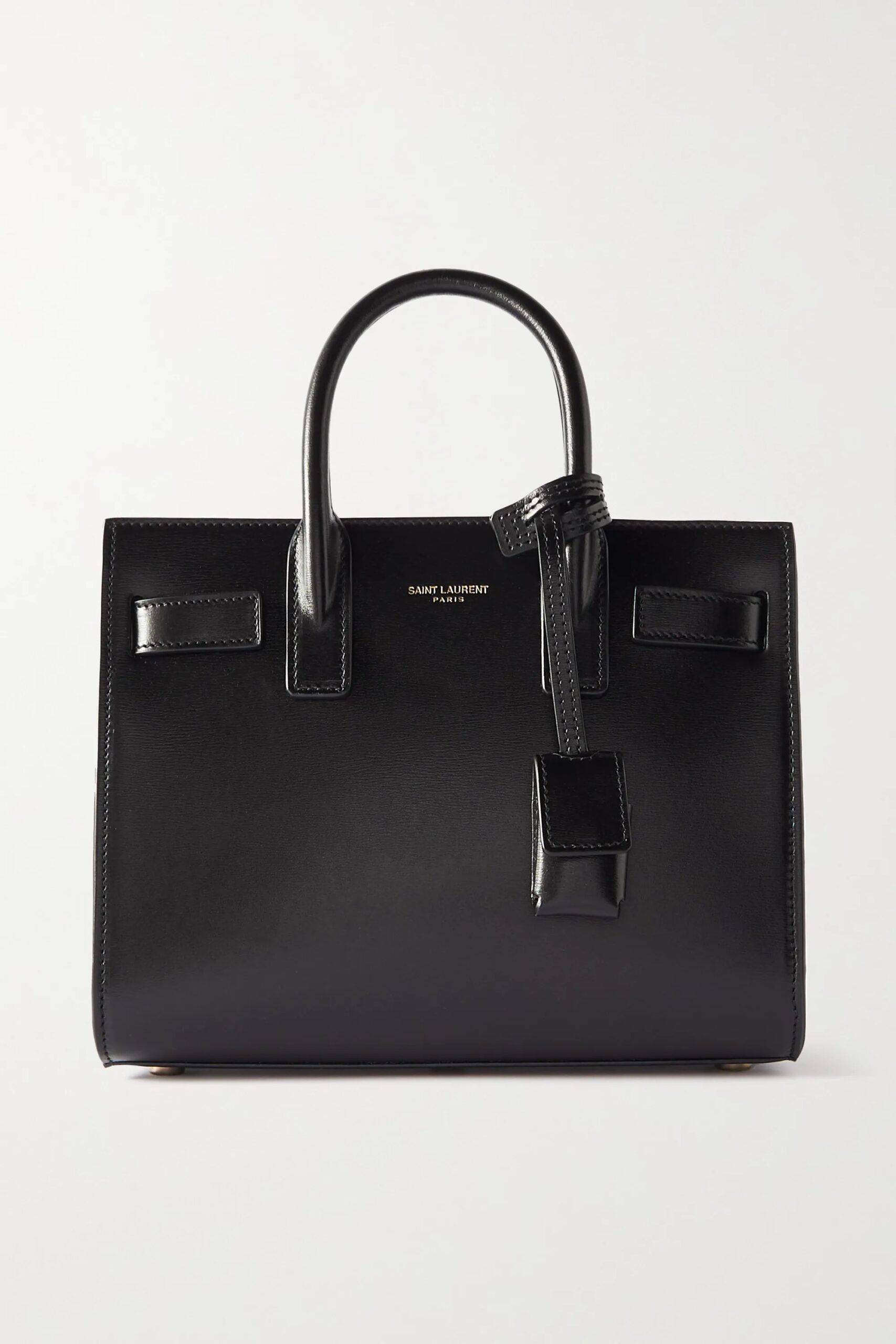 3. Aspinal of London Mayfair Bag
The Princess of Whale's Kate has proven herself as a huge fan of British brand Aspinal of London after carrying their chic styles on multiple occasions. The iconic Mayfair offers refined vintage styling with a contemporary flair, perfect for transitioning from weekday meetings to evening events. Handcrafted from the finest full-grain leather, the compact design features the recognizable signature shield lock synonymous with this memorable collection, which opens to unveil a luxurious grosgrain lining with a central zipped compartment and open pockets to either side. You can carry it by the top handle, or wear across the body using the detachable chain strap. Elegant and timeless this is a bag meant for royalty, it would be an amazing addition to any handbag collection!
This bag is just as amazing as any designer bag on the market, but for a fraction of the price!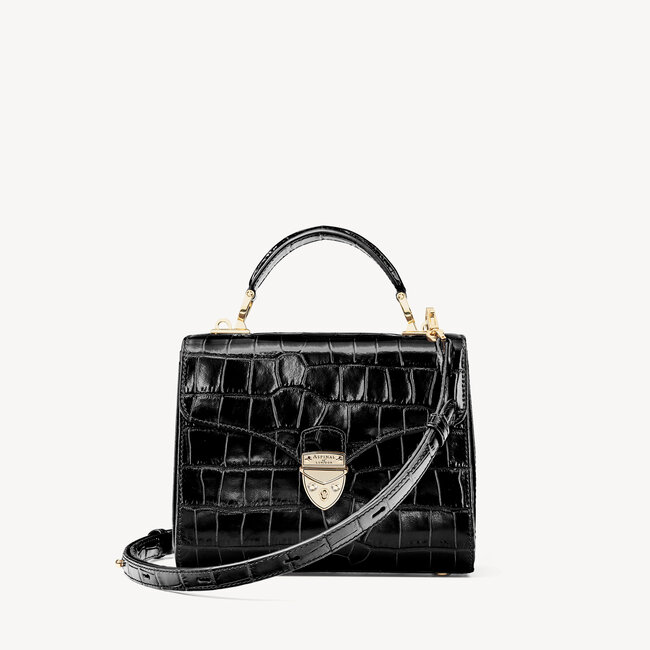 4. Bulgari Serpenti Forever Bag
Bulgari's most classic bag, the Serpenti Forever is an icon! This timeless flap bag blends urban glam with on-trend wearability. Endowed with a snake body-shaped chain strap, the everyday creation is topped by the iconic snakehead closure, whose mesmerizing scales and design draw from the Serpenti jewels of the 60s. Featuring two compartments, the model is completed with a frontal and a back patch pocket, a partition zipped pocket, an internal open pocket, a customizable mirror and the BULGARI metal logo on the back. It comes in both crossbody and shoulder bag variations, in multiple colors reminiscent of the rich shades of jewels.
A classic, elegant and glamorous bag, you cannot do better than the Serpenti Forever!
5. Chanel Coco Handle
Also known as the 'Flap Bag with Handle' Chanel released this bag in 2015. The style received mixed reviews at the time. Critics said it was too similar to other Chanel styles. However, the Chanel Coco Handle has stood the test of time and is a fond favorite among many Chanel enthusiasts. The Chanel Top Handle features Chanel's classic codes we all know and love, like the diamond quilting, the flap, the interlocking CC logo, and the chain strap, but with the addition of its distinctive feature: the top handle. This style has been growing in popularity with each year that passes.
This is a beautiful Chanel bag that is a little less serious that the classic styles but is still super chic, it is a great investment bag!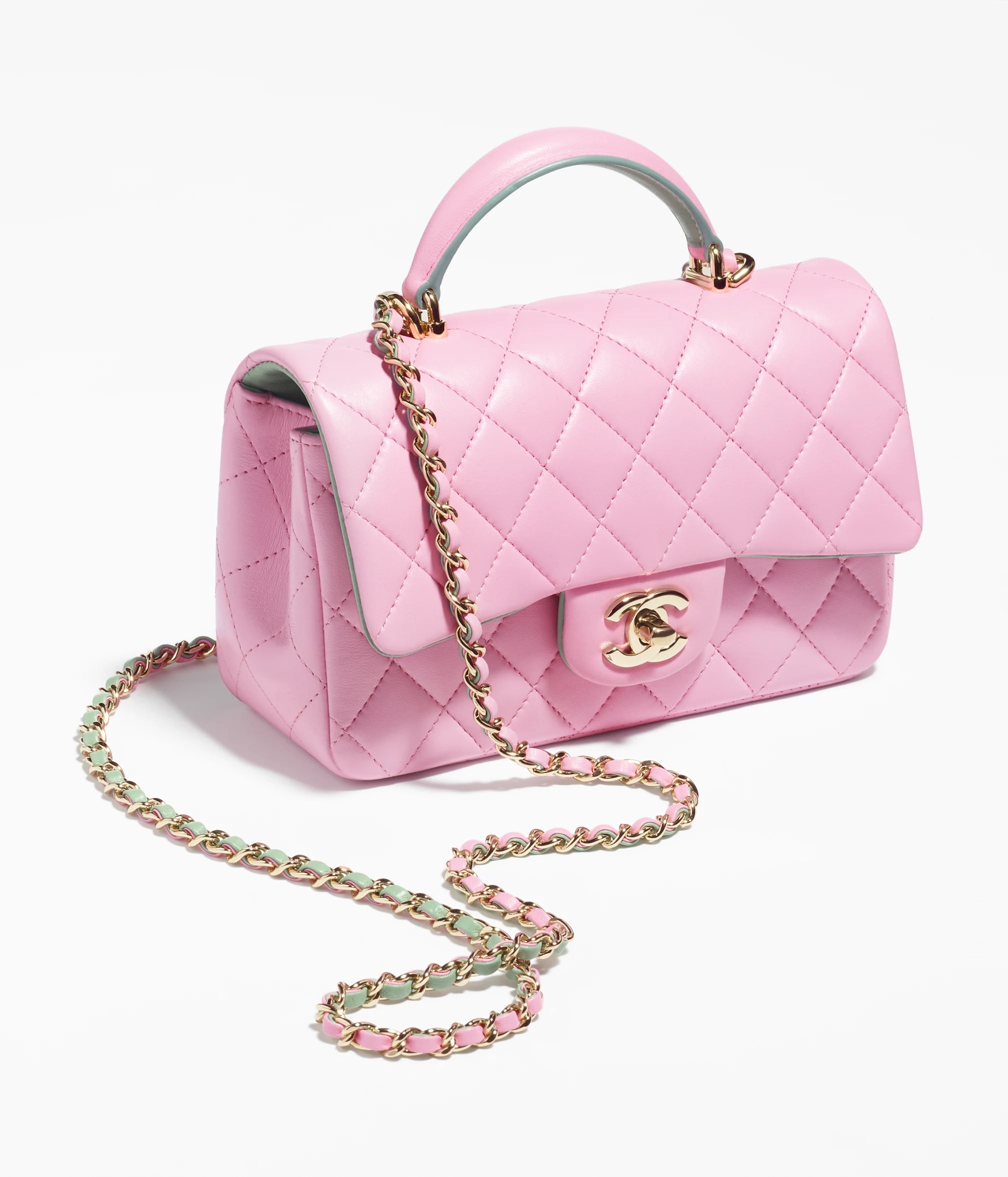 6. Strathberry Box Crescent Bag
Strathberry is an amazing British brand that is a favorite of the royal family! The versatile Box Crescent features a structured square shape. This versatile style is the perfect size to take you seamlessly from day to night. The design is enhanced by the two straps, a wide leather belt and a sleek chain, offering alternative wearing styles for maximum utility.
An amazing everyday bag you would be wearing the Box Crescent bag all your live!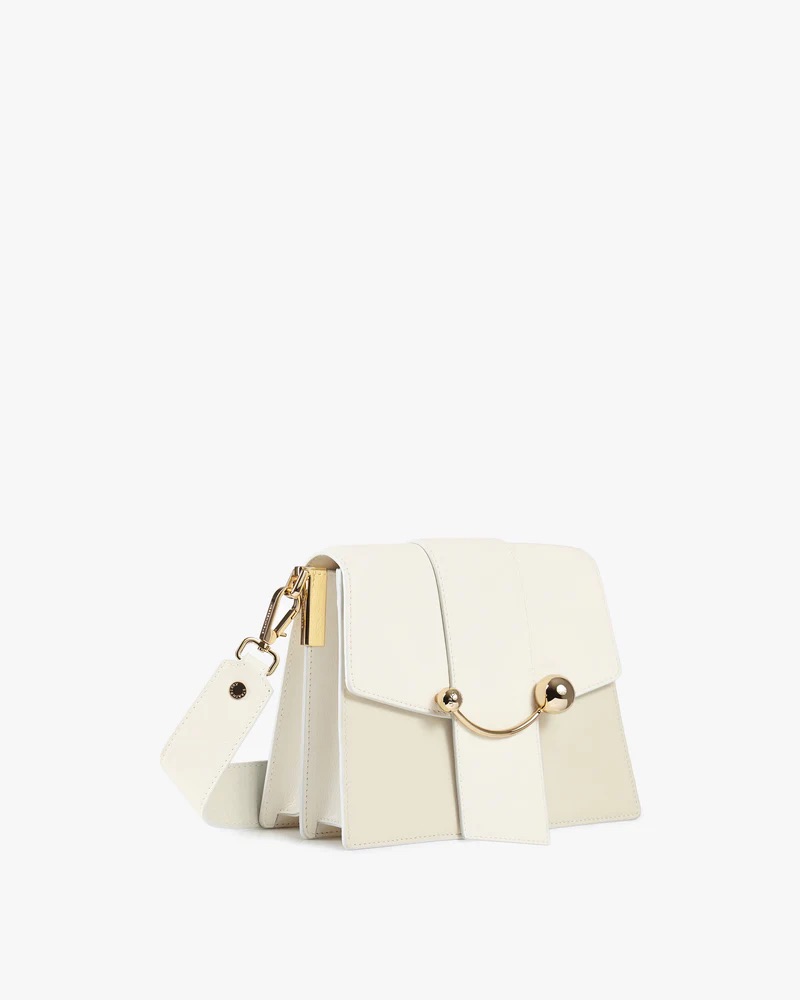 7. Prada Cleo Bag
The Prada Cleo Bag is becoming a classic staple of the brand, it was launched in late 2020 and is more popular with each year that passes. The Cleo draws inspiration from Prada's hobo bags from the 1990s archives and is crafted using traditional manufacturing techniques. Its construction incorporates some of the brand's codes, including flowing lines, sloping sides and an enveloping shape. Feminine, elegant and modern, this Prada Cleo bag is made of fine brushed leather, an expression of the brand's expertise. The Cleo bag now comes in a mini size, with a shoulder strap and also with a flap, not to mention the multiple colors, patterns and materials. 
You can wear the Prada Cleo to any occasion, it is a chic, cool and beautiful bag that will never go out of style!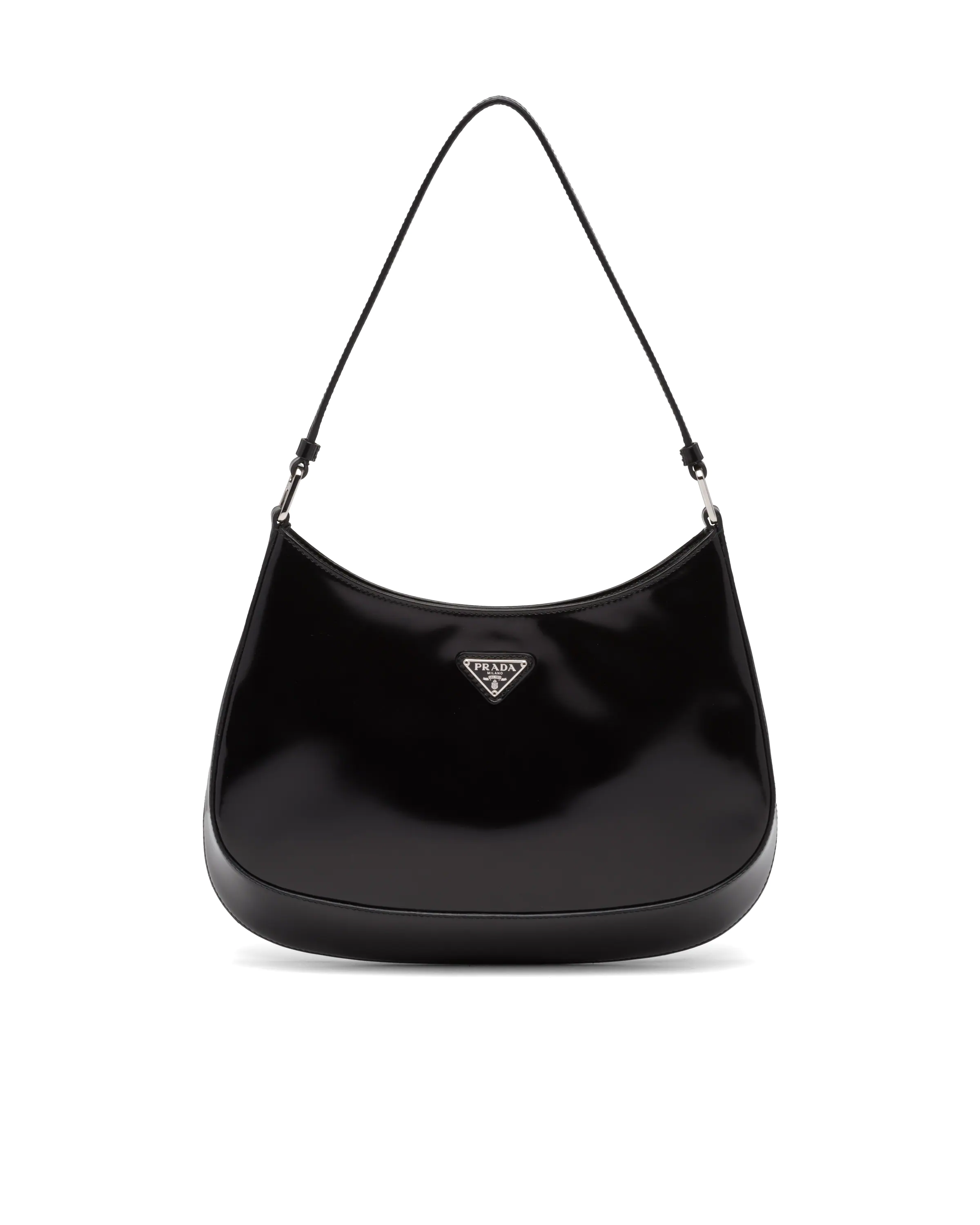 8. Hermès Picotin
Not the most famous Hermès bag but one of the chicest, you will love the Picotin! Hermès references its origins with the Picotin, whose name is the French word for the measure of feed given to a horse. This Hermès handbag is a popular style thanks to its minimalist, functional design, inspired by horse feed bags. The wide, round shape of the bucket bag allows you to fit all your necessities with ease, and the lock closure provides a sophisticated accent. This Hermès bag comes in soft, grained leather that gives the bag a timeless look or in canvas with leather accents, providing a sportier feel. The Picotin leather comes in a variety of colors with either palladium or gold hardware. 
The Picotin is perfect for someone who needs a casual, simple bag for an on-the-go lifestyle.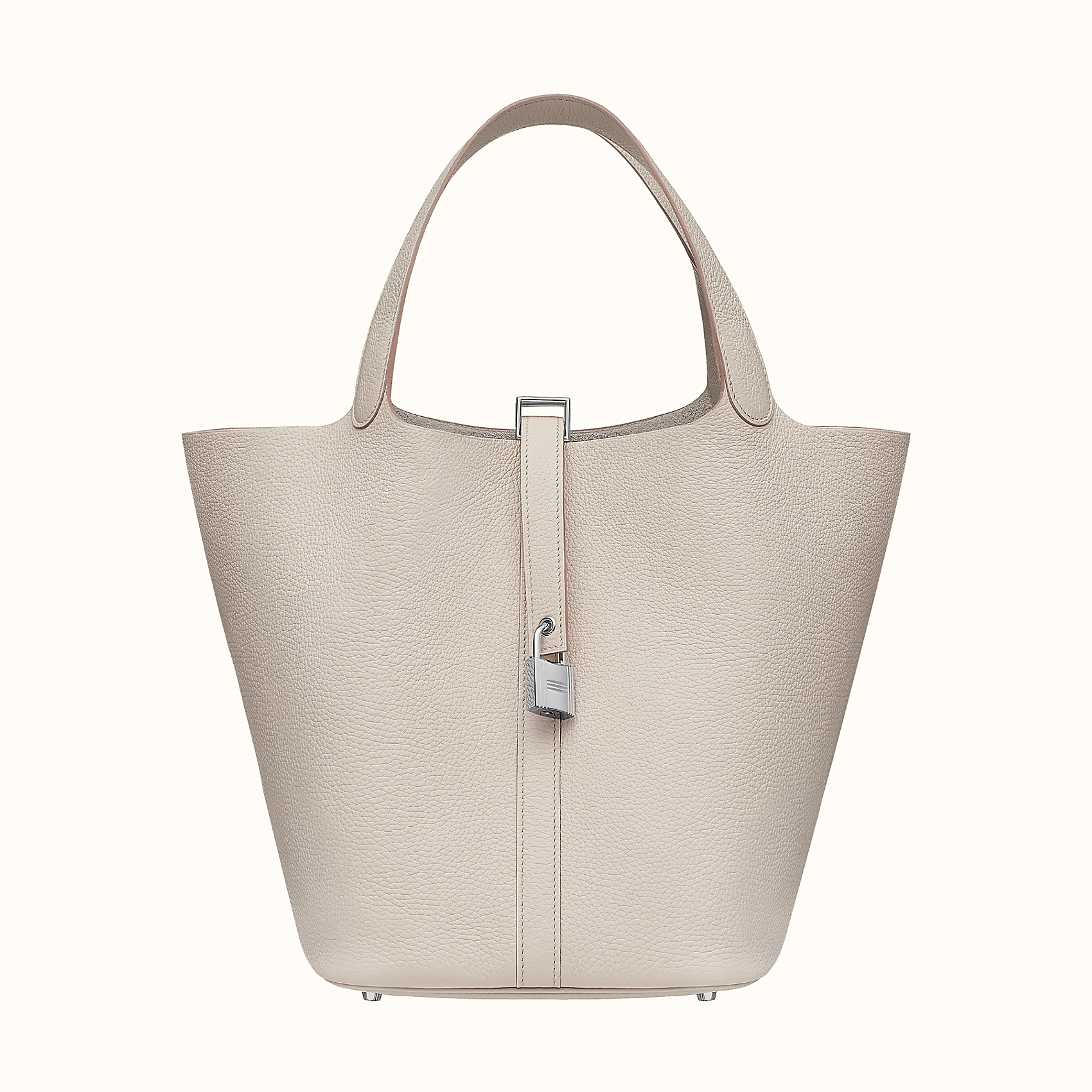 9. Fendi Peekaboo
Designed by Silvia Venturini Fendi this bag was first presented at Fendi's Spring 2009 show. This is the only bag a woman would be recommended to wear unfastened and unlocked. The Peekaboo has been designed with several compartments and a double closure so that it can be worn half-open – or half-closed. When it is only half closed, the bag hints at a color, texture, or leather creating a surprising contrast – hence its name. It comes in exotic leathers, fur and calfskin, and also comes in multiple colors, patterns and sizes. The Peekaboo is sleek, classic and timeless, and it is no surprise that it instantly became beloved amongst celebrities and stylish women around the globe.
The Peekaboo is my favorite Fendi bag, it has a classic style that will always be chic!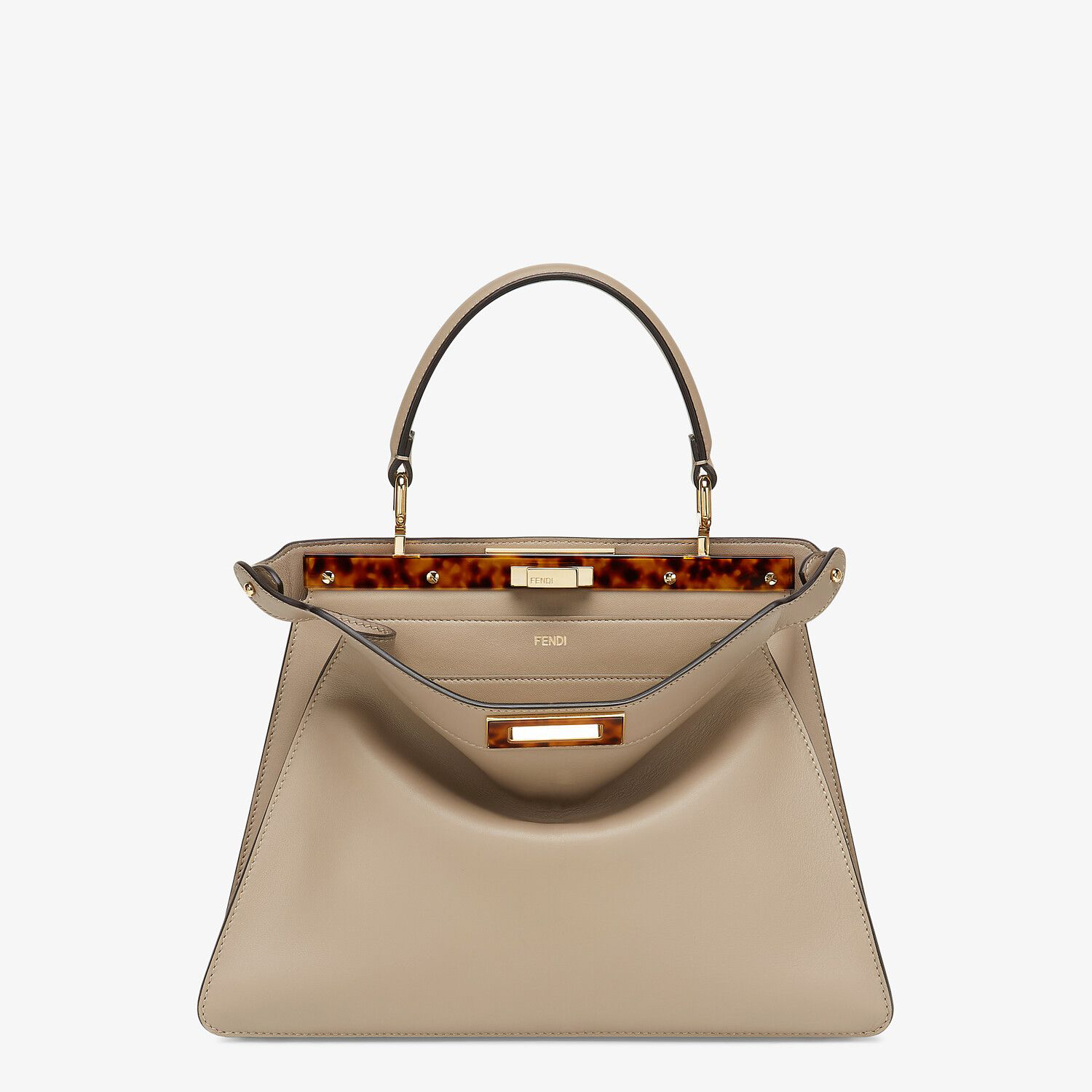 10. Ferragamo Studio Bag
The Studio is a beautiful and timeless bag you will not regret buying! An emblem of style and elegance, the ultra-versatile Ferragamo Studio Bag is destined for long lasting success. A modern and sophisticated design with iconic details tailored for the woman seeking a contemporary and minimal aesthetic. Launched in 2018 the Ferragamo Studio Bag celebrates the founder's first studio. Made of natural-grain calfskin, this small-sized version features a front zip pocket, a large lined interior compartment and a practical removable pouch. The metal closure with Gancini buckle and the studded bottom make it unique and original.
This is a classic style of the brand that you will love to wear this years and many more to come!