Welcome to The History of the Cartier Tank Watch!
Cartier is one of the most iconic jewelry brands in the world! Louis-François Cartier established the business in Paris in 1847, and it stayed family-owned until 1964, when the Richemont Group acquired it. In addition to having three Historical Maisons in London, New York, and Paris, Cartier runs more than 200 stores across 125 nations. One of the most prestigious jewelry manufacturers in the world Cartier was known as "The Jeweler of Kings and the King of Jewelers". It was the jeweler of choice for monarchs, celebrities, and business moguls, and it still draws admirers of jewelry from all over the world today. And the Tank Watch is one of the most classic pieces ever crafted!
The History of the Cartier Tank Watch:
This renowned watch was and continues to be a representation of understated elegance. It was modeled after the form of tanks on the World War I battlefields. The watch, which borrows lines from its namesake and manages to be both rectangular and square. It has been a part of the Cartier collection since it was first designed in 1917. Its elegance and clean lines enable for a wide range of imaginative versions. Many A-list celebrities have worn The Tank, including Jacqueline Onassis, Andy Warhol, and most recently, Michelle Obama. You can choose between the steel or leather bracelet, this watch is classic, elegant and really is a staple for everyday wear. Additionally this is a watch that will never go out of style, you won't regret buying it!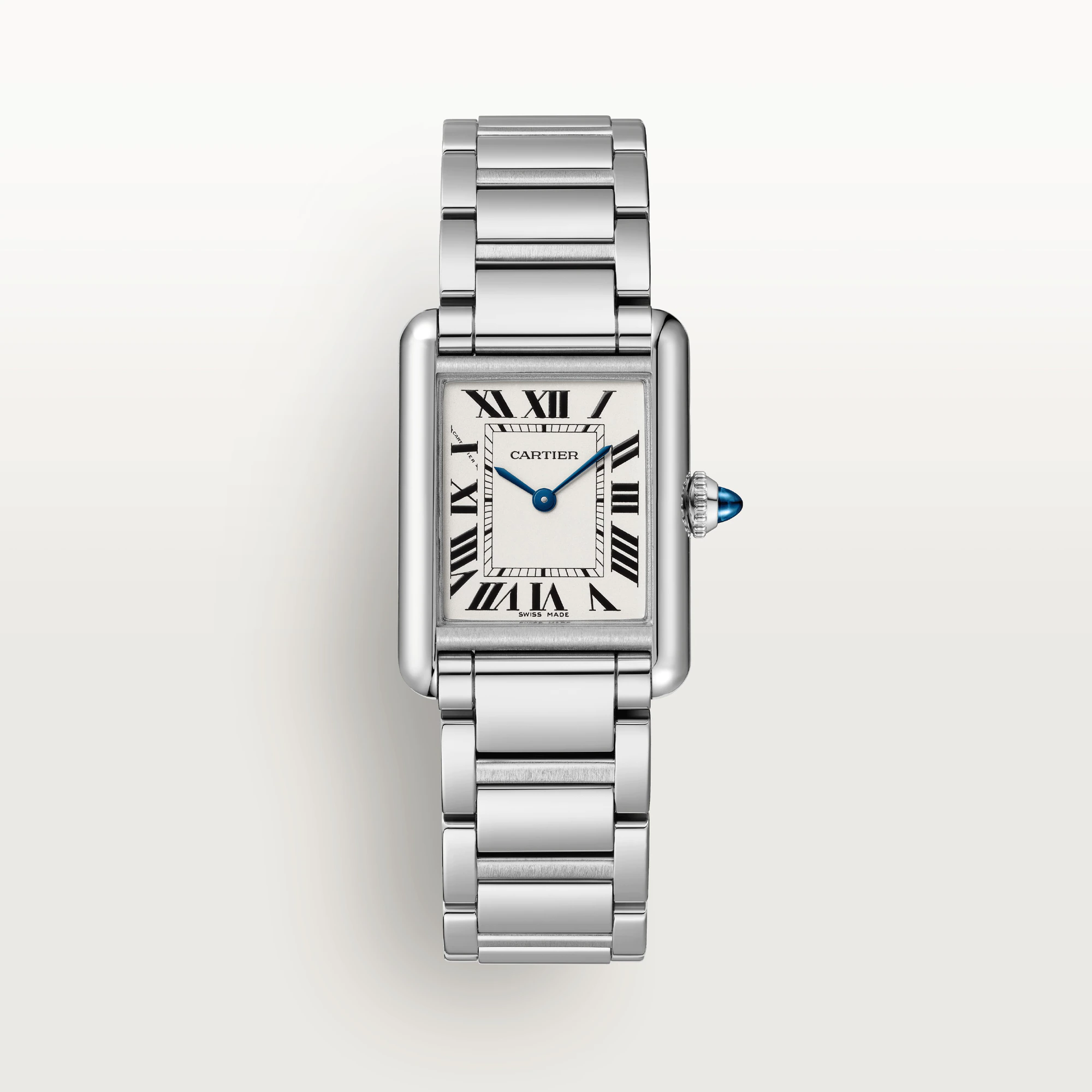 If you are looking for a timeless luxury watch you'll be wearing all your life, this is the one! it will be a staple for everyday life but also for special occasions. It is no doubt an Iconic Jewelry Pieces to Buy Now and Love Forever!