Welcome to The History of the Chanel 19 Bag!
Chanel is the French luxury fashion brand we all know and love. It was founded on 1910 by Coco Chanel and today it focuses on woman's high fashion, ready to wear clothes, luxury goods, perfumes, and accessories as well as leather goods. And one of Chanel's most iconic bags is the Chanel 19!
The History of the Chanel 19 Bag:
Most Chanel bags bare the iconic double C logo and are instantly recognizable,  and the Chanel 19 is perhaps the most stylish of them all! The Chanel 19 handbag, so named since that was the year it first appeared in 2019, immediately gained legendary status. The Chanel 19, which debuted in March 2019 for the Fall/Winter 2019 collection, would go down in history as Karl Lagerfeld's final significant handbag creation before his death in February 2019. Together, Virginie Viard, the current creative director of Chanel, and Largerfeld recreated and paid homage to the famous Chanel 2.55 bag and the Classic Flap.
The Chanel 19, known for its modern aesthetic, is significantly slouchier than its predecessors, and the strap is made up of three thick chains in silver, aged gold, and ruthenium. The Chanel 19's relaxed, chic look and coveted distinctive design are further enhanced with the gold chain handle and exaggerated diamond quilting. This bag is less serious than your usual Chanel bag. It is also more stylish and fun!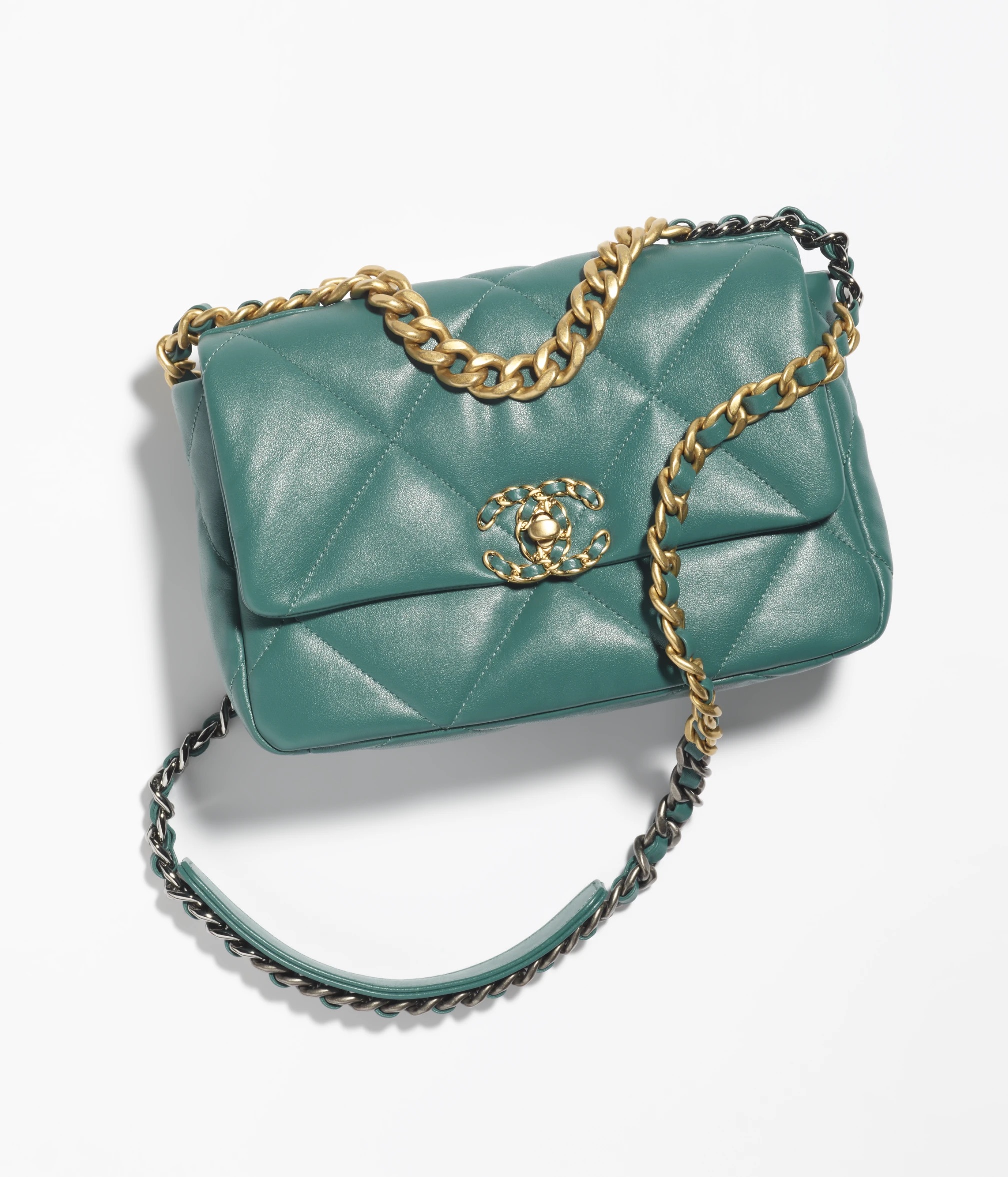 Maybe this isn't a classic bag like the 2.55 or the 11.12, but it will always be remembered as Lagerfeld's last bag. It will always be iconic! It is also fit for any occasion, the smaller version is great for a night out. While the large one will fit your laptop and work files! You won't regret buying this one, it will always be a staple in your wardrobe! And one of the most classic Chanel bags!