Welcome to The History of the Chanel Ballerinas!
Chanel is the French luxury fashion brand we all know and love. It was founded on 1910 by Coco Chanel and today it focuses on woman's high fashion, ready to wear clothes, luxury goods, perfumes, and accessories as well as leather goods. Some of the most classic bags ever designed are by the brand, like the timeless flap bag! But there are also some amazing shoes that are just as iconic! The Chanel Ballet Flats are some of the most classic shoes ever!
The History of the Chanel Ballerinas:
The ballet flats from Chanel are a vintage classic that haven't lost their appeal and probably never will. Due to the fact that they offered a comfortable alternative to the period's more well-liked heeled forms, Audrey Hepburn was known to adore these stylish shoes throughout the 1950s. Inspired by ballet slippers, they are usually made in calfskin leather or tweed featuring the iconic CC logo at the toe. Chanel ballerinas are as timeless as they come. They will never go out of style! These shoes have been worn by stylish women of all ages around the world for over 70 years. Additionally, they are extremely light and comfy.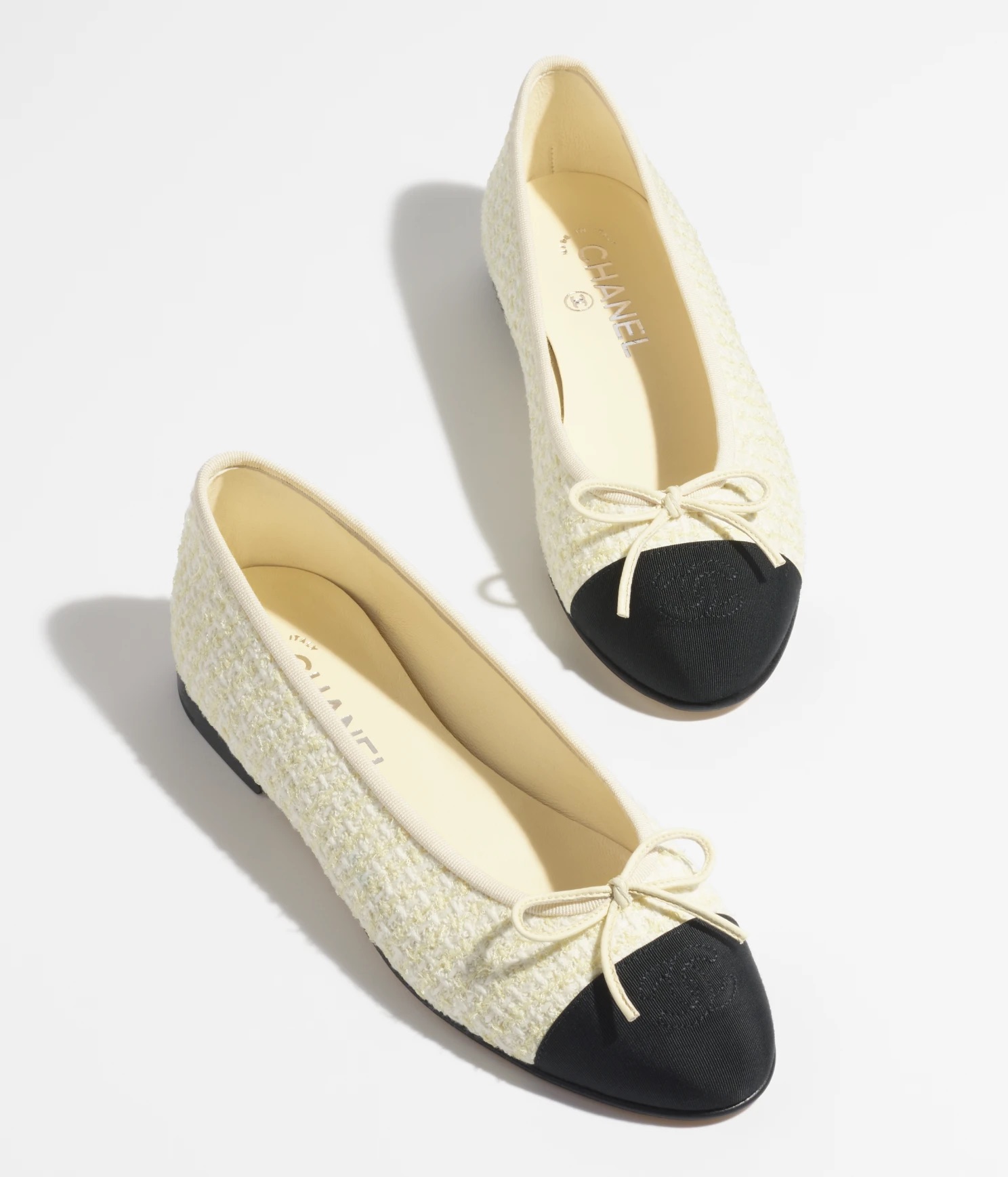 These are some of the most iconic shoes ever! When it comes to Chanel Ballerinas it is not a matter of opinion, they will always be in style.