Welcome to The History of the Hermès H Bracelet!
Hermès has been creating beautiful leather pieces, renowned for their exquisite craftsmanship, since 1837. First established by Thierry Hermès as a harness workshop in the Grands Boulevards quarter of Paris, the atelier quickly became dedicated to serving European noblemen – even Napoleon Bonaparte was a client. In 1922 the first Hermès handbag was created and since then they have launched several of the most iconic bags in the world! And their jewelry are also worth taking a look at!
The History of the Hermès H Bracelet:
One of the most classic designer bracelets, the H bracelet is an icon. Due to the distinctive sound it makes when being put on and taken off, the well-known Hermès H Bracelet, which was introduced in 2000, is also known as the Clic Clac. These coveted Hermès bracelets come with an identifying "H" lock fastening and an enamel bracelet. Hardware for Clic Clac bracelets is available in gold, palladium, and rose gold plating. Finding the ideal Clic Clac bracelet to suit your personality is simple because the enamel is available in an estimated 100+ hues. Every season, Hermès introduces new hues, but luxury retailers like Sotheby's provide an almost limitless selection. There are two types of bracelets available: Clic H, which has a thin width, and Clic Clac H, which has a wide width. This is one of the most popular designer bracelets ever!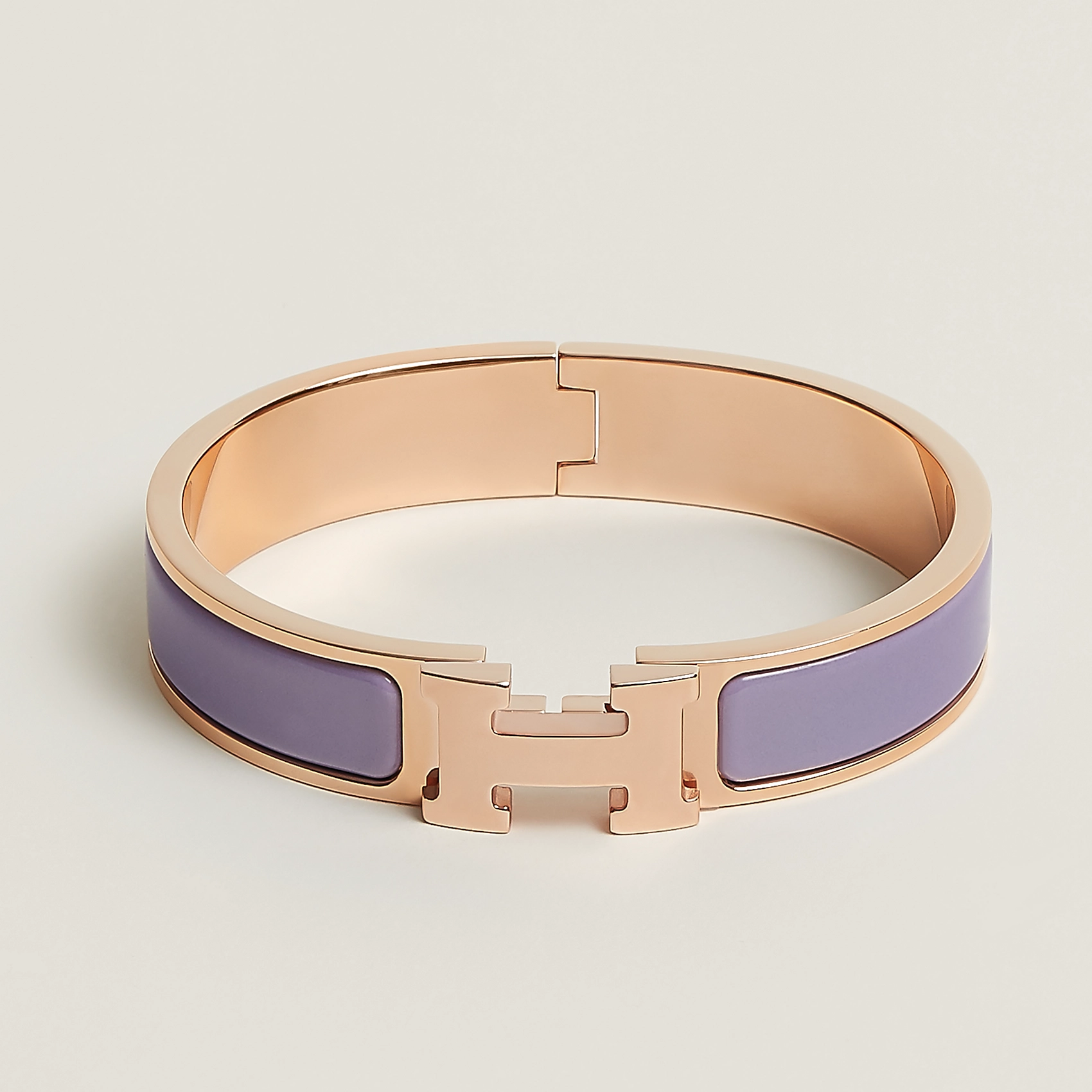 This bracelet is a staple for everyday wear, it will take you trough any occasion! It will also not go out of style, so it will be a lifelong companion. You do have to be careful not to scratch it. Since it is made of glass, it can easily get scratched, but other than that, it is a must-have! You will not regret buying this one!