Welcome to The History of the Hermès Oran Sandals!
Hermès has been creating beautiful leather pieces, renowned for their exquisite craftsmanship, since 1837. First established by Thierry Hermès as a harness workshop in the Grands Boulevards quarter of Paris, the atelier quickly became dedicated to serving European noblemen – even Napoleon Bonaparte was a client. In 1922 the first Hermès handbag was created and since then they have launched several of the most iconic bags in the world! And the shoes are also worth getting to know!
The History of the Hermès Oran Sandals:
These sandals are on a class of their own, resellers say they are the most requested shoe in the resale market. The Oran sandal, one of Hermes' best-sellers, is a classic that you'll reach for time and time again as the weather warms up. The Oran sandals, designed in 1997 by famous shoe designer Pierre Hardy, have become a favorite among many fashion devotees. The sandals have a modern, carefree vibe that's ideal for daily activities and were inspired by the Ndebele tribe of South Africa. It doesn't get any more classic than the Hermès Oran Sandal. They will always be a classic!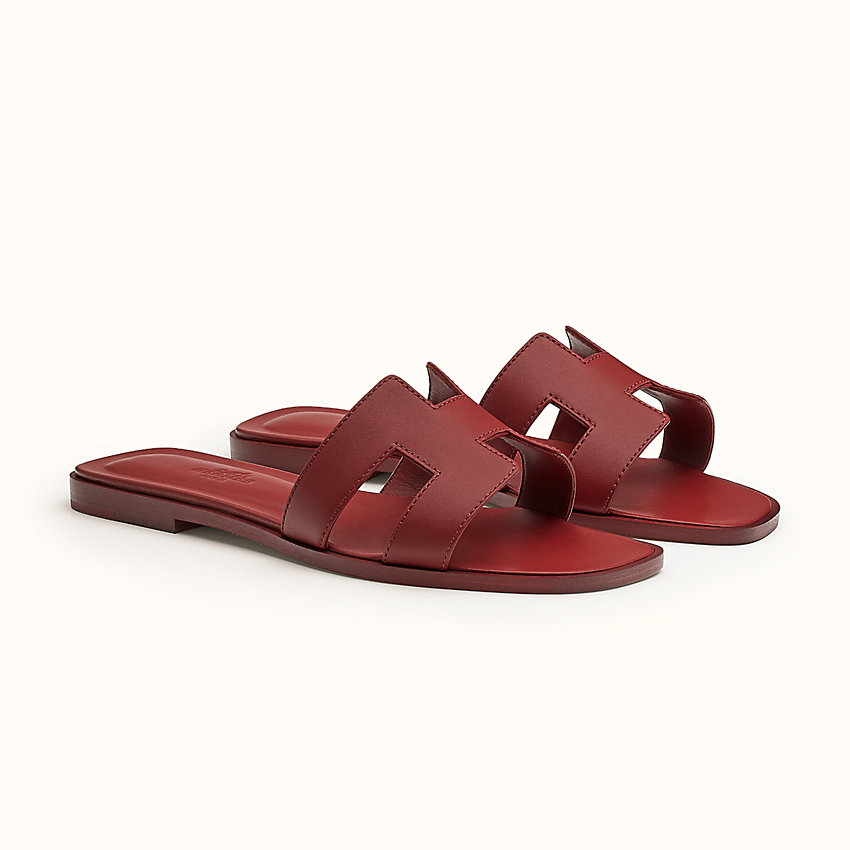 These sandals are a staple in the most elegant summer destinations worldwide. Additionally, they are comfortable, stylish and chic. The Oran sandals will never go out of style, they will forever be a favorite in your wardrobe. You can easily pair them with dresses, bikinis, shorts and linen pants. Any summer outfit is complete with the iconic Oran Sandals. Available in flats or a heeled version they offer two distinct styles for any occasion. There are also many beautiful colors that are a hallmark of Hermès, you can easily find the one for you. Perhaps the most classic summer shoe of all time, the Oran is an icon.