Welcome to The History of the Manolo Blahnik Hangisi Pump!
Manolo Blahnik, a Spanish shoe designer, reinvented femininity with his stylish footwear that combines experimental design with traditional elegance. The spectacular stiletto heels and opulent textures of Blahnik's shoes make them instantly identifiable.
Blahnik's fearless use of striking color, shape, and decoration has made him a modern-day design legend. His most recognizable design, the Hangisi pumps, is well recognized for serving as Carrie Bradshaw's wedding shoes. If you are looking for classic and luxurious heels, you cannot do better than Manolo Blahnik. And the history of the Hangs pumps is worth getting to know!
The History of the Manolo Blahnik Hangisi Pump:
Having reached icon status due to pop culture, the Hangisi pumps aren't only the most classic heels of the brand but are also some of the most iconic heels ever! These pumps are extremely chic and timeless, so if you are looking for the perfect wedding shoe look no farther. The Hangisi pump first debuted in 2008 with the introduction of the now renowned Manolo Blahnik buckle. For spring 2008, Blahnik created the pink, black, and green satin pump with a crystal buckle accent. Since then, the Hangisi style has changed to include flats, boots, mules, and d'Orsays. It has been made in seven different heel heights, over 100 different materials, and hues. Each buckle on a pair of Hangisis is created by hand in Italy using 144 different stones. These pumps are like pieces of jewelry, you'll treasure them forever!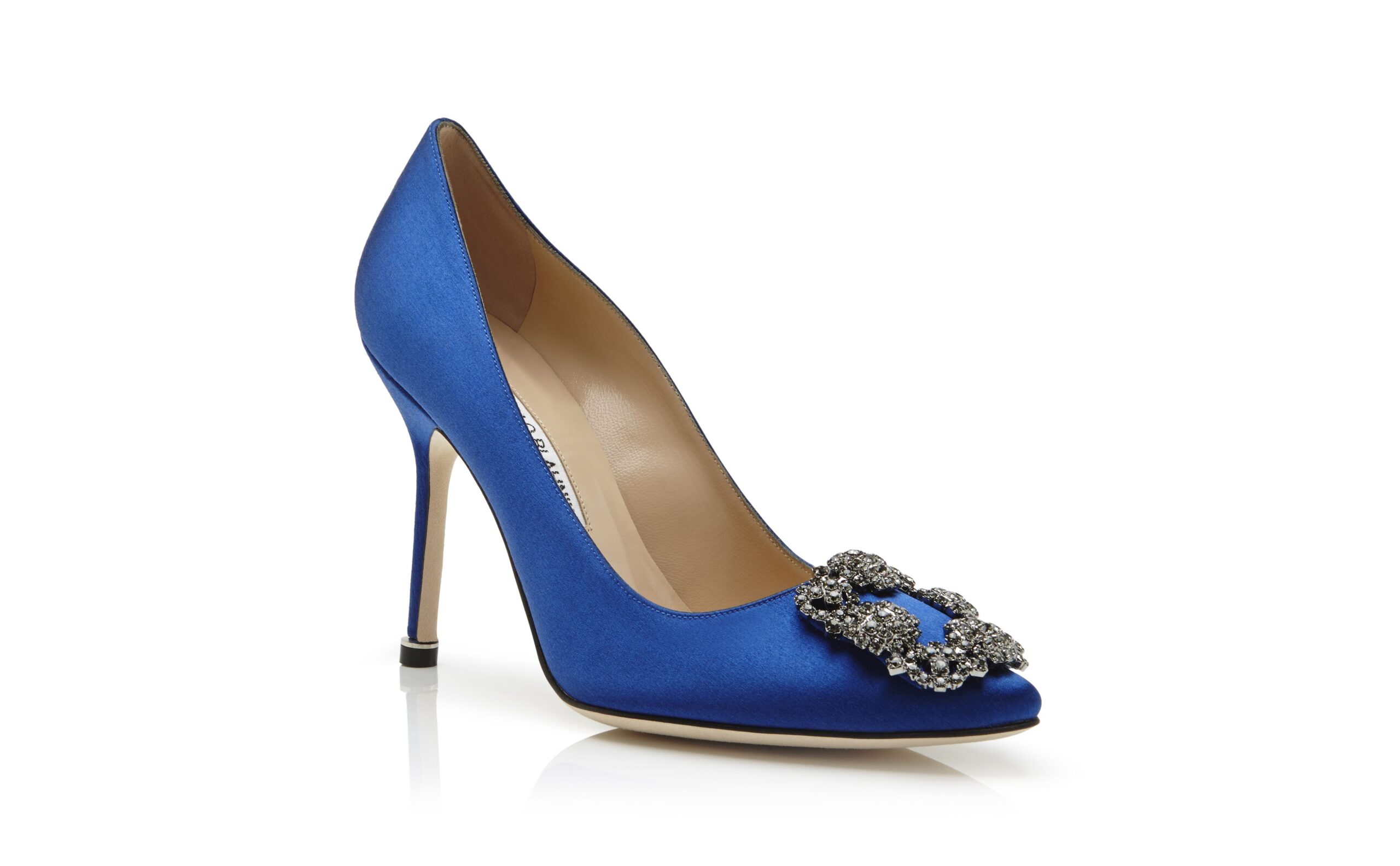 It doesn't get any more iconic than Carrie Bradshaw's wedding shoes! You could pair them with jeans and a t-shirt for the perfect hi-low mix, or pair it with a fabulous dress for a night out. Finally it is one of the most iconic designer shoes ever! You will not regret buying it!