Welcome to The History of The Roger Vivier Belle Vivier Heels!
For the best-dressed women in the world, Roger Vivier designed his first pair of custom shoes in Paris in 1930. Since then, his creations have become instantly recognizable thanks to the square buckle. The maison is carrying on the heritage of the renowned shoe designer by giving classic styles just the perfect amount of modern appeal under the creative guidance of Gherardo Felloni. Elegant and timeless shoes are what you'll find on Vivier's collections. And the Belle Vivier are the most iconic and classic heels of the brand!
The History of The Roger Vivier Belle Vivier Heels:
In 1965, Roger Vivier experienced a meteoric rise to fame. For Yves Saint Laurent's presentation of his Mondrian collection, he created a traditional black pump that was adorned with an enormous chrome-plated buckle. Women flocked to Vivier's boutique in Paris to purchase a pair of the shoes, which quickly became the most sought-after footwear of the season. The shoes became known as the "Belle Vivier" – the Maison's most recognizable design – after Catherine Deneuve wore a pair in the 1967 movie "Belle de Jour," which eternally immortalized them on screen.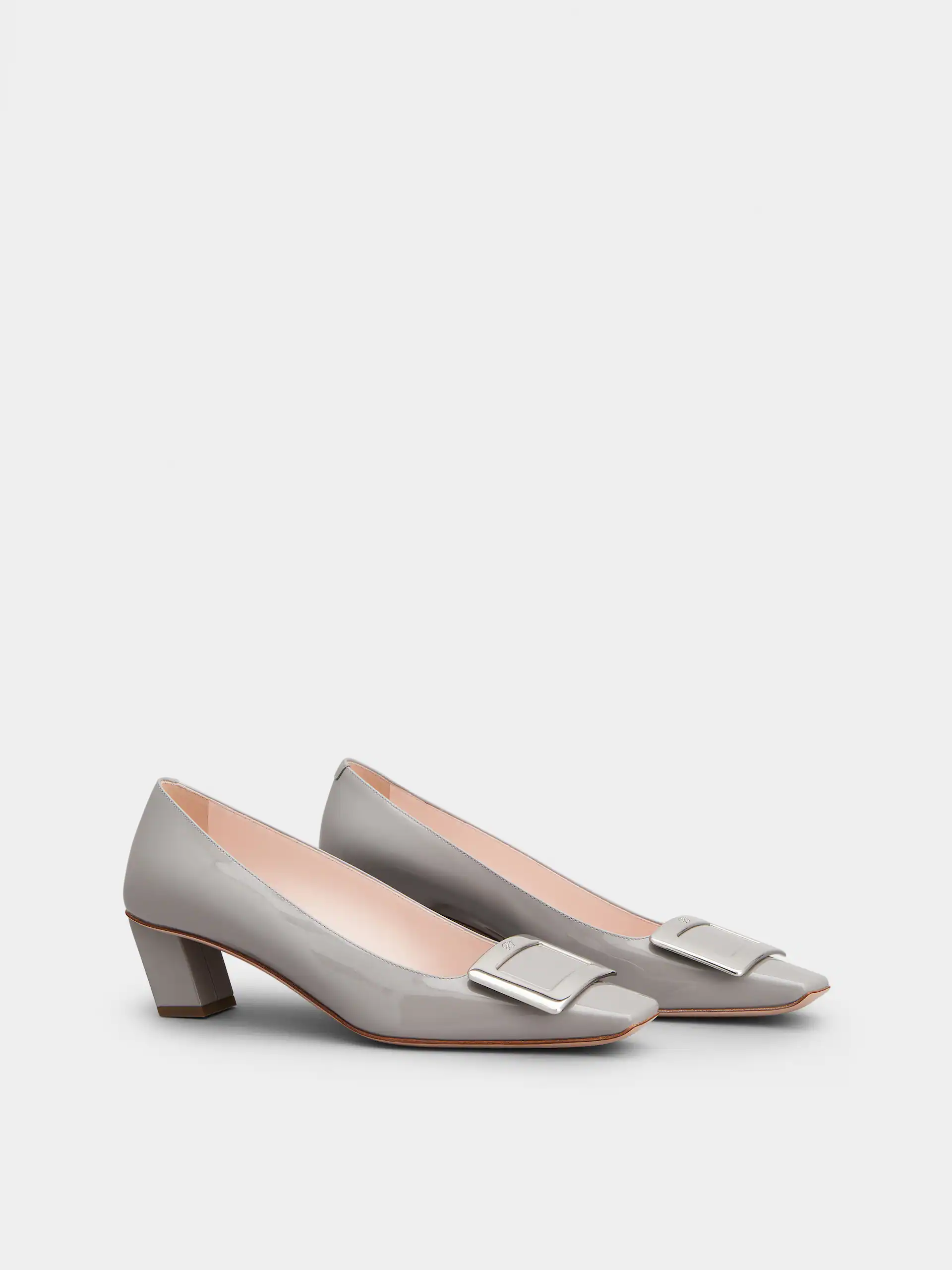 In 2016, the Mason created another legendary style with the Belle as his inspiration. The Flower Strass is unique in that the characteristic metal buckle is embellished with jeweled flowers. It is hand created by Italian artisans using materials including satin and velvet. The Flower Strass is now a favorite of stars on the red carpet like Nicole Kidman, Céline Dion, and Brigitte Macron, in addition to being a favorite of Roger Vivier. The Belle Vivier, however, is still the more enduring and well-known of the two!
The Belle Vivier is a timeless design that will never go out of style. Additionally, if you are looking for a quiet luxury shoe, this is the one. It will always be chic!