Welcome to our list of The Most Amazing Jewelry Trends for 2024!
The ultimate finishing touch to any outfit, jewelry is a staple in every woman's wardrobe. In the new year there will be many amazing new trends when it comes to jewelry, and here I'll show you the best ones. With these trends you will be able to update your wardrobe in an instant, they will be super trendy in 2024!
So, without further ado here are The Most Amazing Jewelry Trends for 2024:
1. Modern Pearls
Pearls are classic jewelry pieces that will always be chic but in 2024 they will be at an all time high! A pearl earring or necklace can add instant polish to any look, they are some of the most chic and classic pieces a person can own. We are seeing designers present some new edgy pearl jewelry, they are updating this classic staple for the new season, making it super trendy. You can never go wrong with classic pearls, but next year you can play with your accessories and have fun with modern pearls!
This Alessandra Rich pearl necklace is both modern an classic, you will love it for years to come!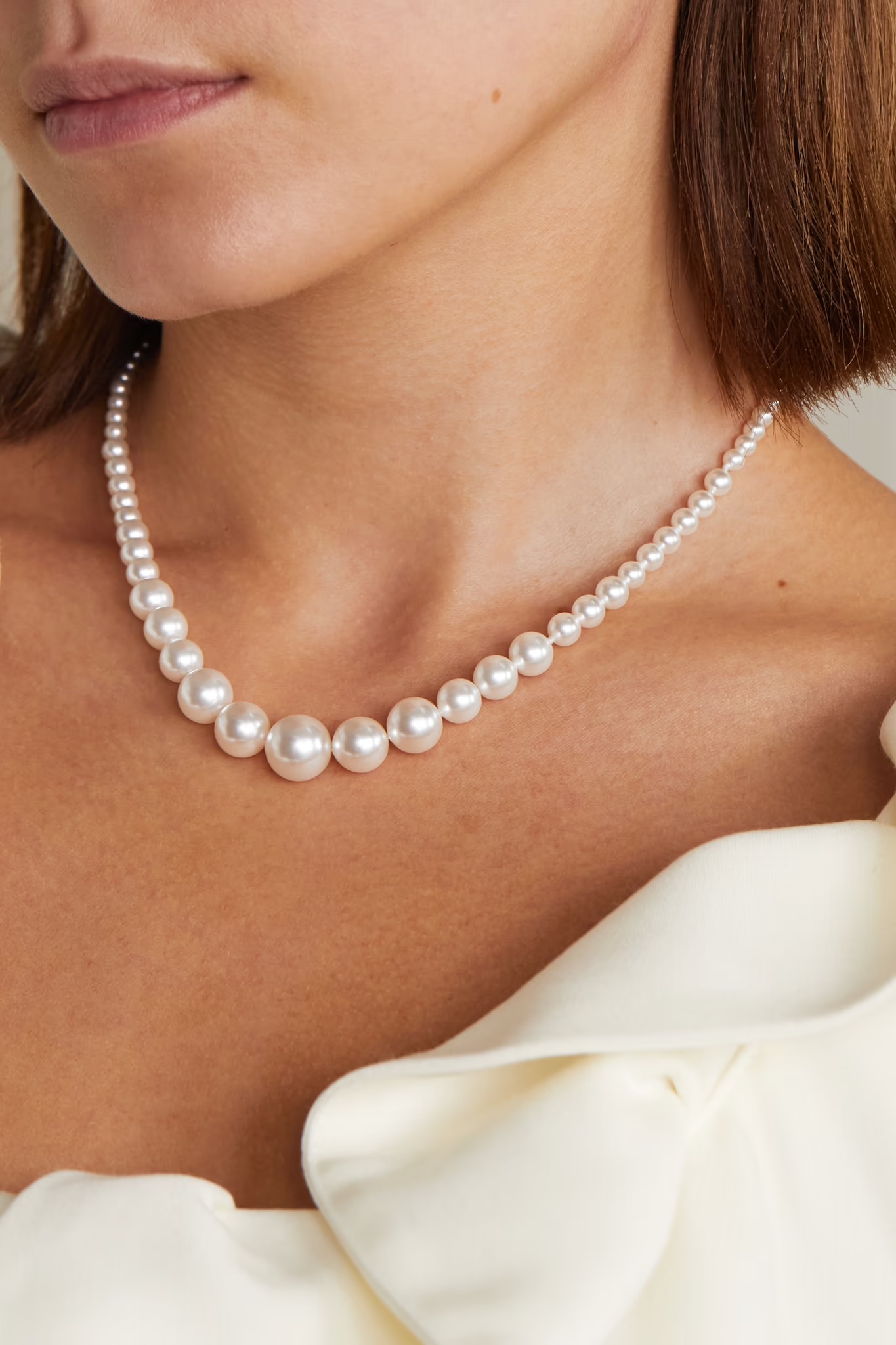 2. Cuff Bracelets
A silver or gold cuff is the perfect example of a way to make a subtle statement with just one piece. Cuff bracelets are proving themselves to be the easiest way to elevate any look. The silhouette is often just a thick, arched curve but the impact is big! For starters, cuffs are usually adjustable which means you can wear them in multiple ways. A stylish and easy way to update your jewelry collection you will not regret buying a cuff bracelet for 2024!
This Jacquemus gold-tone cuff fits the trend perfectly while still looking elegant and minimalist, it is perfect for 2024!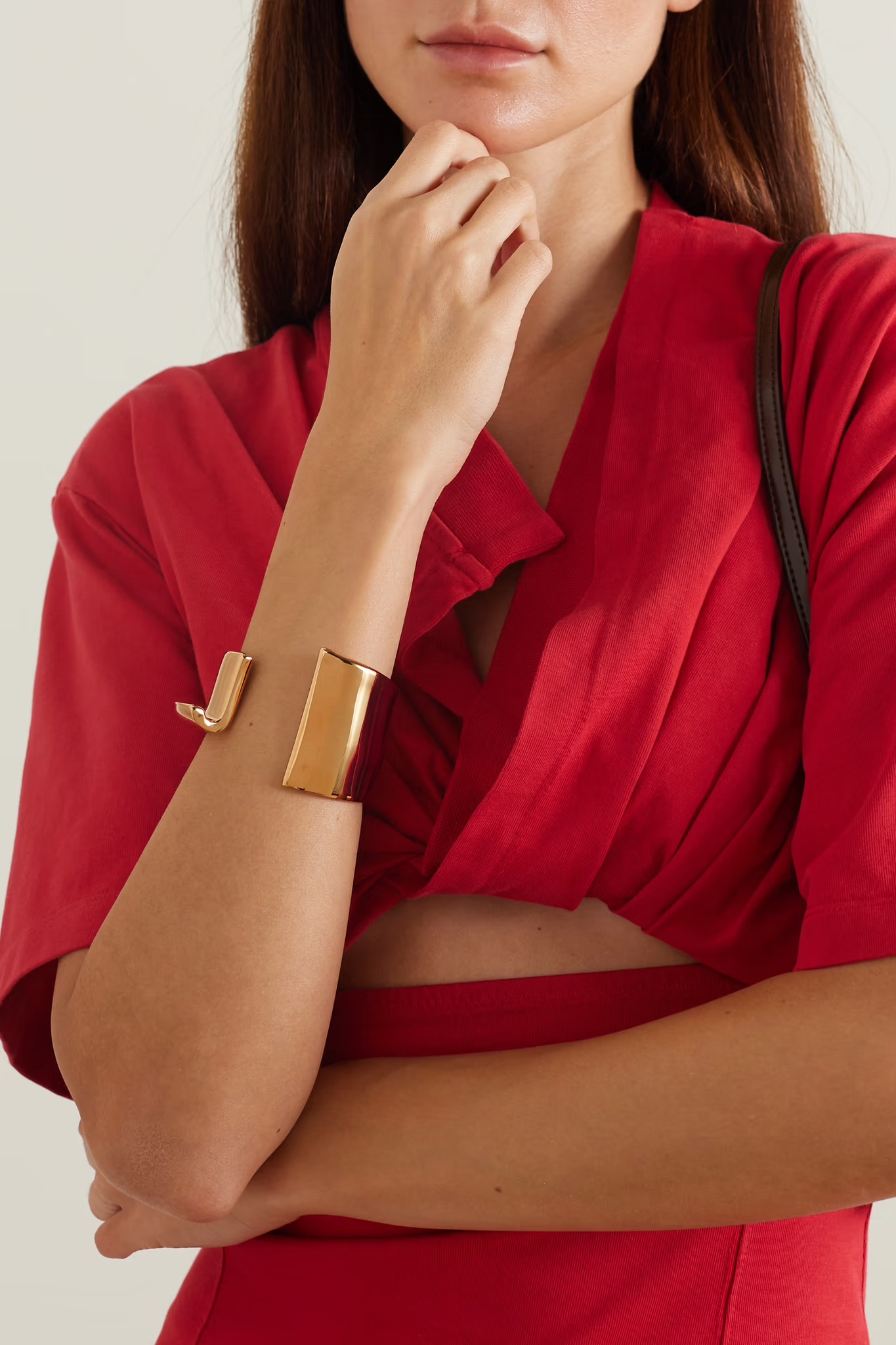 3. Big Hoops
Hoop earrings are a forever staple; no jewelry collection is complete without at least one pair, and for 2024 the bigger the better. You can choose between classic oversized hoops or the chunkier versions that are super popular now. In my opinion the chunky hoops are more elegant, and you'll be able to wear to any occasion.
These Laura Lombardi gold hoops will add instant polish to any look!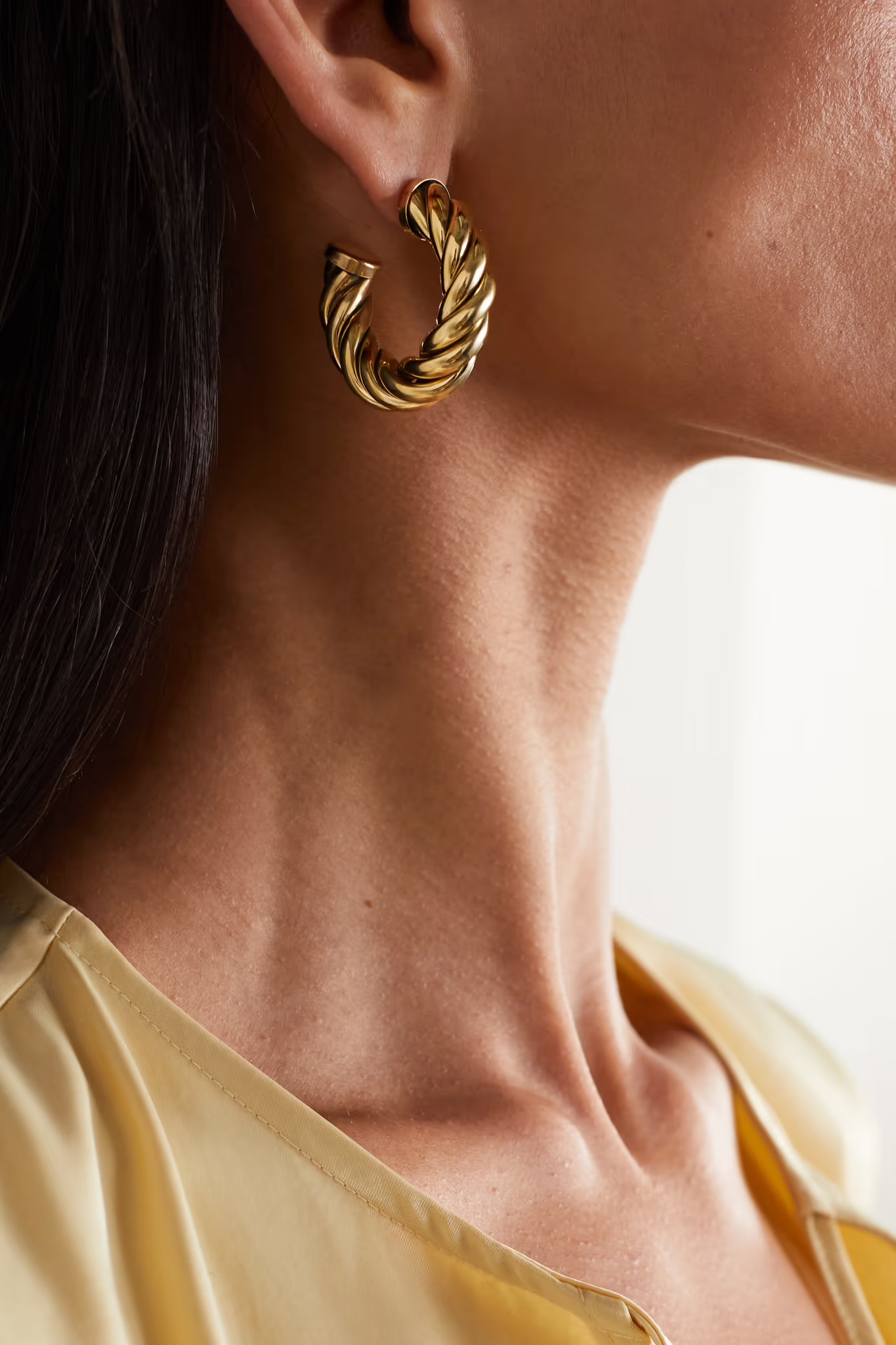 4. Brooches
This piece was considered to be out of style a few seasons ago, but now it is in once more. The right brooch will bring life to any ensemble, from a tailored suit, to a fall knit. There is no shortage of brooches you can choose from, between colorful gemstones and architectural shapes I'm sure you'll find one you love! And if you have a vintage brooch or a family heirloom that is even better!
This Versace brooch will elevate any outfit, it will instantly update your 2024 looks!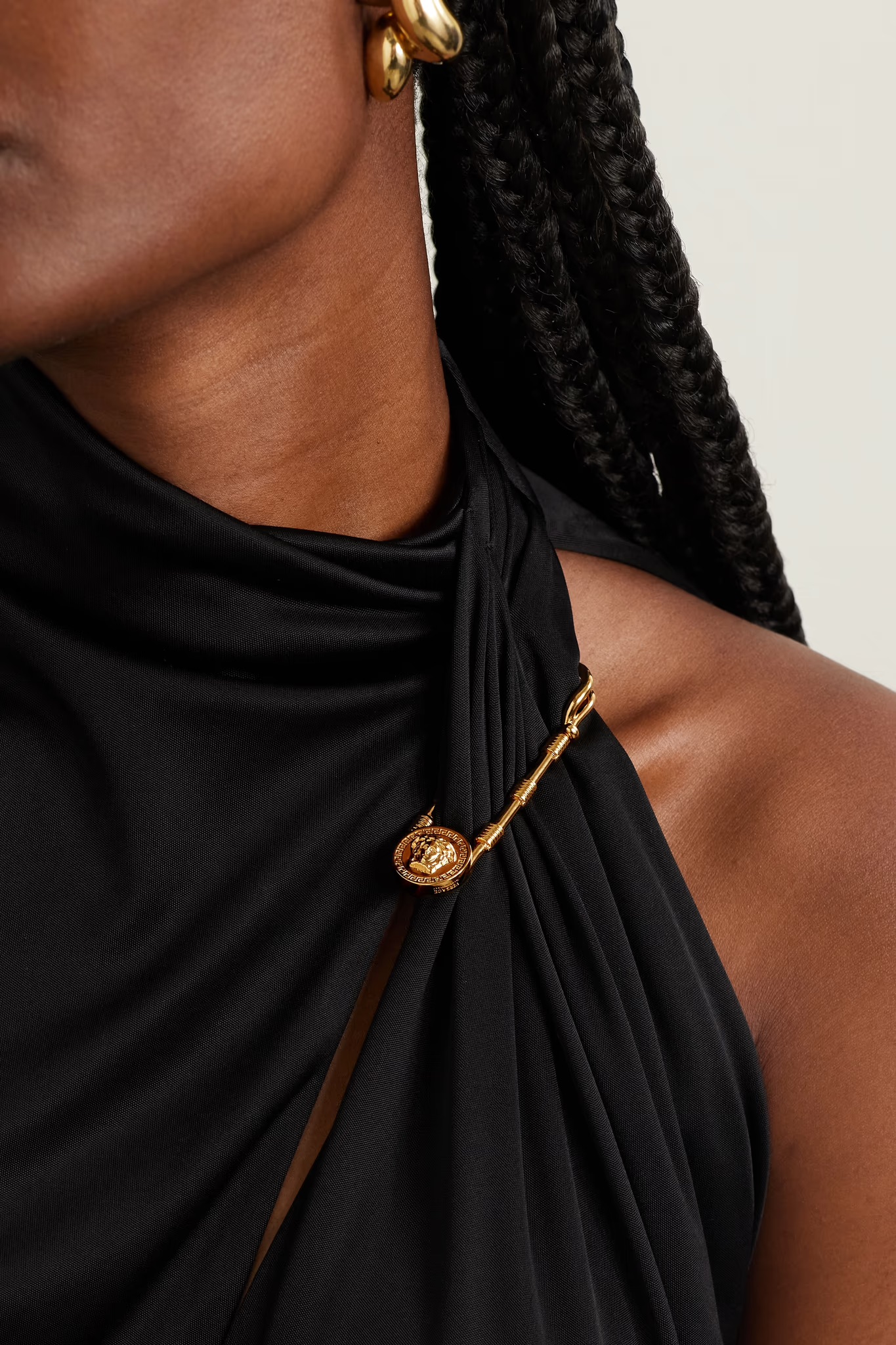 5. Statement Rings
A statement ring is a great way to make any outfit a little more interesting. A ring with a unique shape, a big center stone or a stack with multiple rings will be super trendy next year. This is one of the easiest trends to incorporate to your wardrobe, it will elevate and update any outfit in an instant!
This Missoma malachite ring is an amazing choice for 2024, you'll be wearing it on repeat!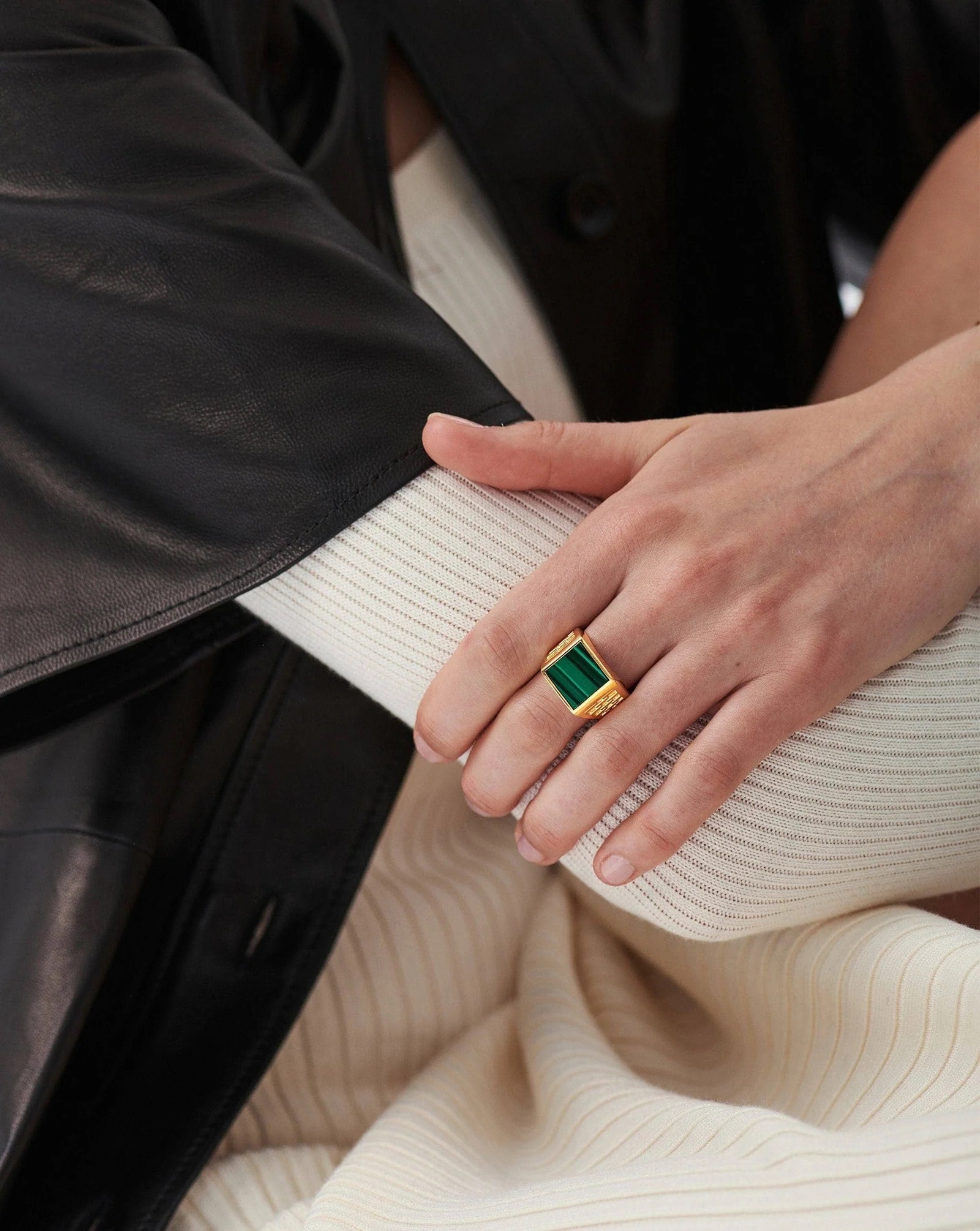 6. Chunky Chains
One of the biggest jewelry trends of recent years, the chain necklace is here to stay. Chunky chains will be super popular next year, not only as necklaces but also as bracelets, the chunkier the better. It also serves as the perfect industrial-chic counterpoint to ladylike looks. Chain necklaces are a modern piece of jewelry that is versatile, elegant and also fun. This is the perfect accessory to layer in 2024, it will light up any look!
This chain necklace from Crystal Haze Jewelry is so beautiful it will be a staple in your wardrobe!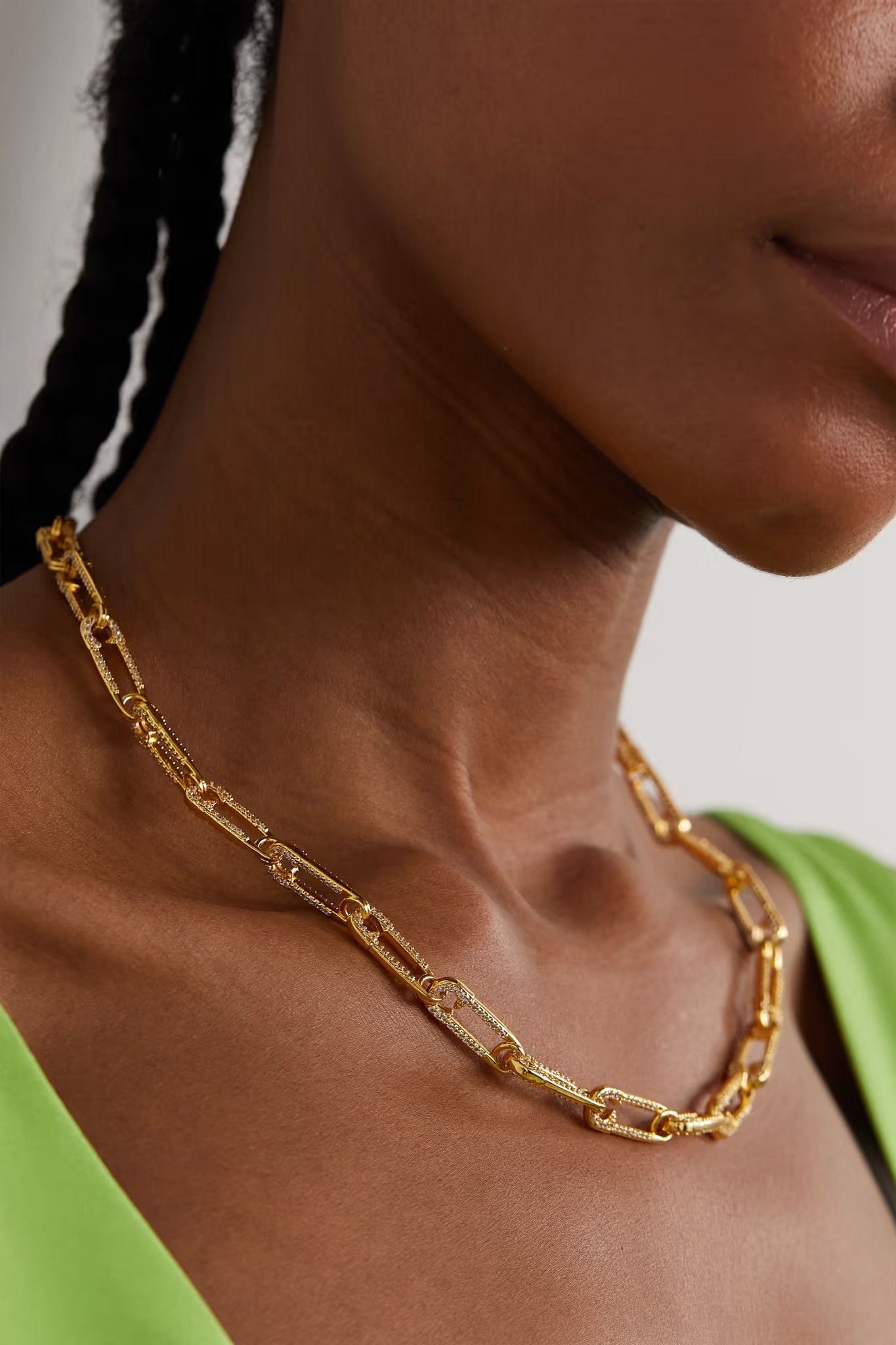 7. Flowers
We are seeing in fashion feminine details trending once more, and turns out flower jewelry is the perfect accessory for 2024. A flower earring, necklace or ring is a cute and stylish addition to any outfit! During the fall/winter fashion shows we saw many designer adding flower accessories to their collections, like Givenchy and Chanel for example, and for spring/summer this trend will continue strong! This is the perfect trend to add a feminine touch into your everyday life.
These Oscar de La Renta earrings are perfect for this trend, they will elevate any outfit! 
8. Mixed Metals
The years of choosing between gold or silver are over, now you can mix both metals for a modern look! In 2024 you will be able to not only mix your metals but also match them with other materials, like rope, leather and of course precious stones. You can choose between matching different rings, bracelets and necklaces or opt for unique pieces that mix both metals at once.
These Missoma hops elegantly combine silver and gold for a super trendy look!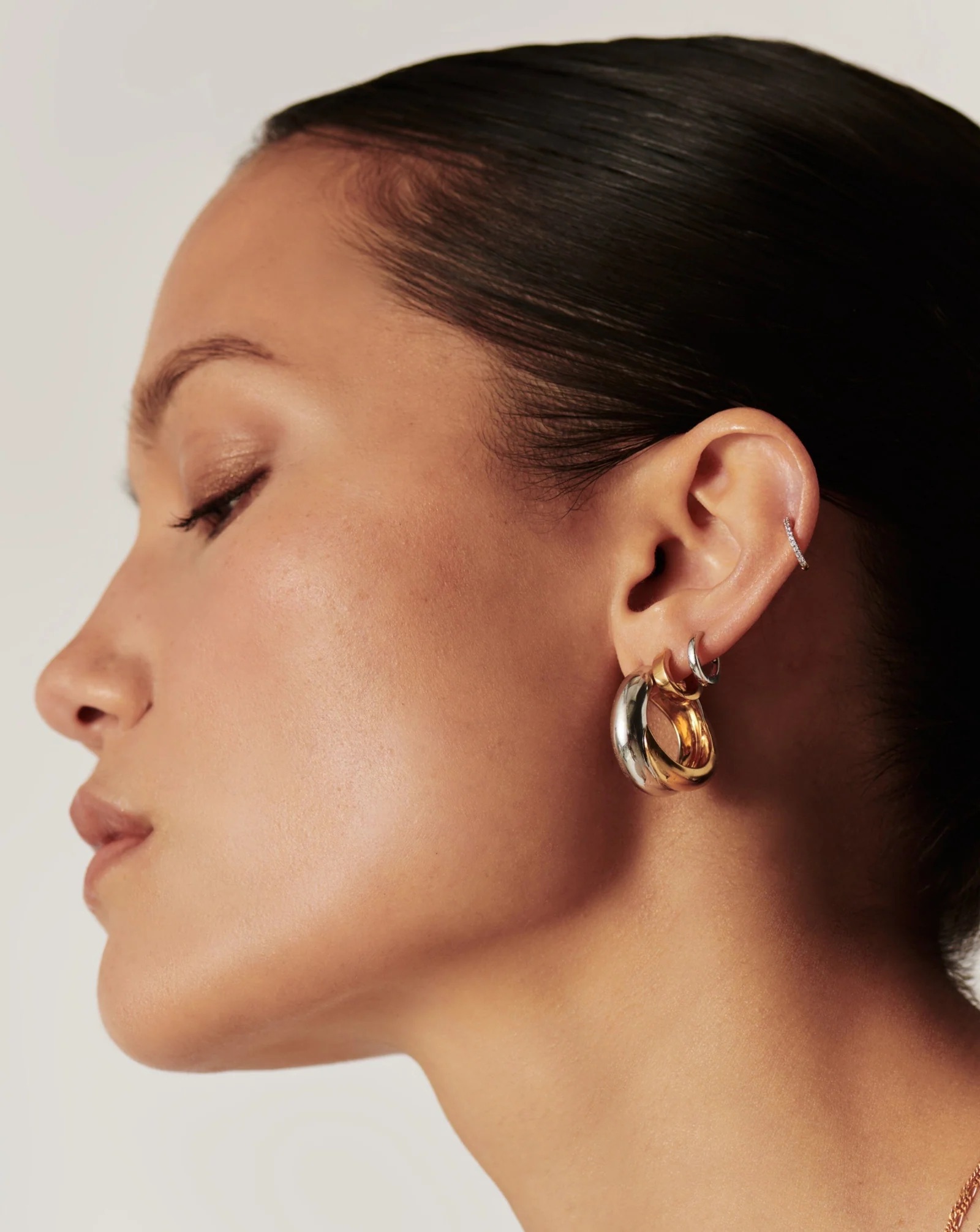 Hope you enjoyed The Most Amazing Jewelry Trends for 2024! Make sure to check out The Fashion Trends That Will Still Be Chic in 2024!