Welcome to our list of The Most Classic Designer Backpacks!
Once a childhood silhouette, backpacks are now staples for chic women on the go. It's been a few years since backpacks have taken their place as everyday bags, but for fall 22 they will be more popular than ever. Designers showed many different iterations of the style, from woven materials seen at Off-White and Altuzarra all the way to sleek leather satchels, as spotted at Gabriela Hearst. This is an easy fuss-free bag that depending on the model can be extremely chic. Perfect for trips and everyday wear a good backpack will be a staple in your fall wardrobe. Here I'll show you 5 backpacks you'll be able to wear for a long time, not only this season!
So, without further ado here are The Most Classic Designer Backpacks:
1. Prada Nylon Backpack
The Prada Nylon Backpack is a part of Prada's history. In 1984, Prada forayed into a more modern aesthetic and released a bag made of pocono nylon – a material used for military tents. It was durable, water-proof and beautiful – and it was a massive hit.   Prada became known for a cool, refined elegance – in direct contrast to the glitter-laden, sex-heavy 80's. The first success of this style was the iconic black nylon backpack. In fact, this bag was such a hit that because of it Miuccia Prada was named one of the 30 most powerful women in Europe according to Wall Street Journal in the 1980s. The Prada nylon backpack will never ever go out of style, it has been in the market for almost 40 years.
If that isn't a timeless style than I don't know what is.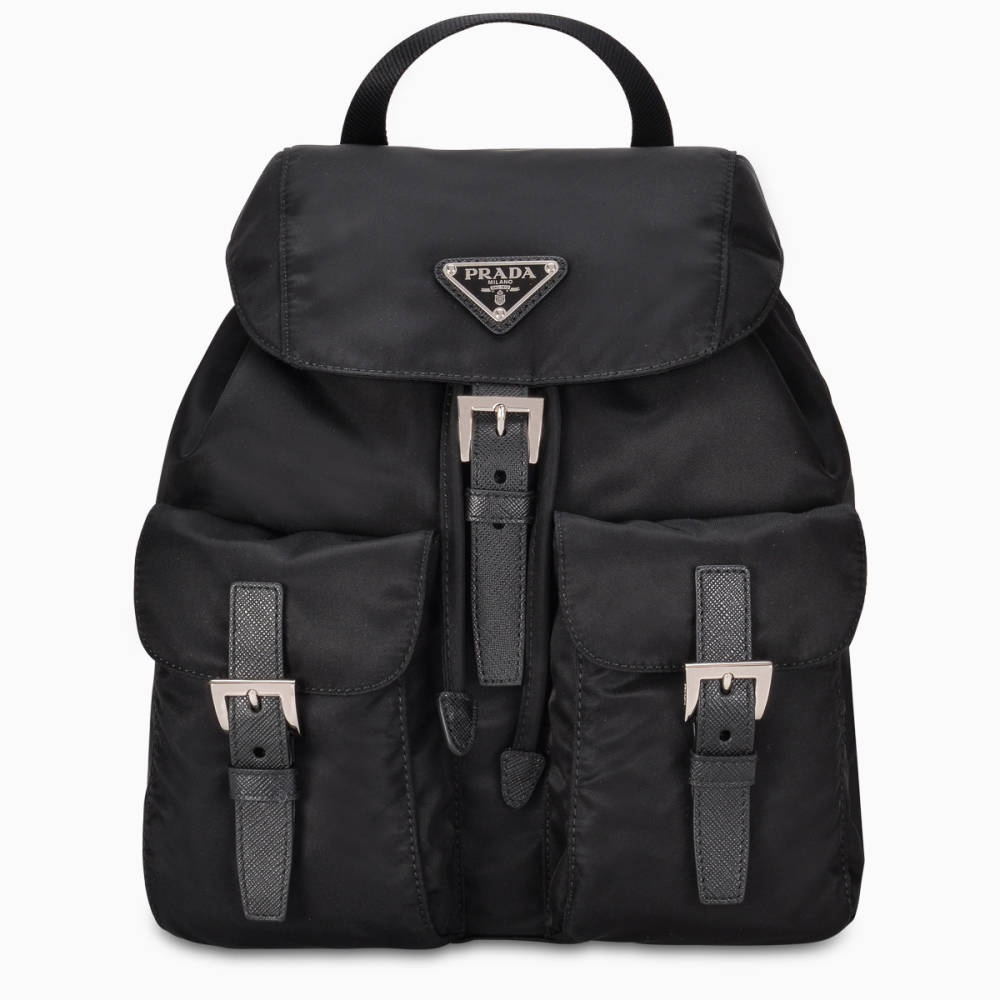 2. Louis Vuitton Palm Springs Backpack
When Louis Vuitton released the Palm Springs backpack in 2016, there was no doubt that it was destined for greatness. A contemporary iteration of the utilitarian staple, it masterfully combines signature codes with a sporty twist. An essential accessory for sporty urban nomads, this charming model is crafted from Monogram canvas with soft leather trim and gold-tone hardware. The quilted, foam-backed straps can be positioned in multiple ways, for shoulder or cross-body wear.
It comes in different sizes, while the mini is a cute accessory to carry only the essential, the medium size is perfect for travelling.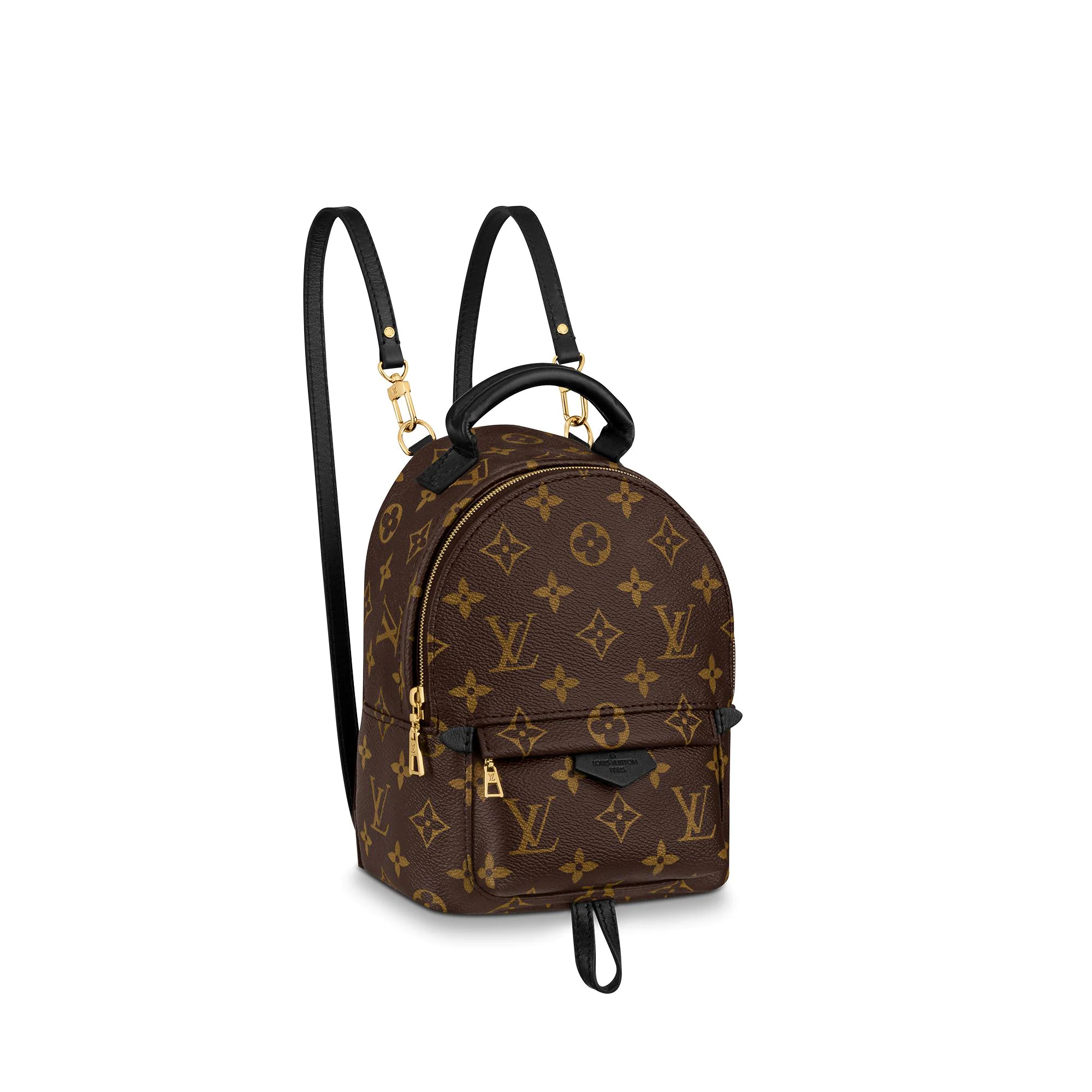 3. Chanel Duma Backpack
Designed in the 90's by Karl Lagerfeld, this backpack is a sought-after collector's item. The backpack opens with the interlocking CC lock and a drawstring. There are two pockets with a zip on the inside and one pocket with a flap on the front. It has gold-platted hardware and was made of lambskin leather. The double logo is iconic of the design, Lagerfeld once said: "logos are the Esperanto of marketing, luxury, and business today."
A very rare item on the vintage Chanel market, this backpack is an icon of the golden days of the brand!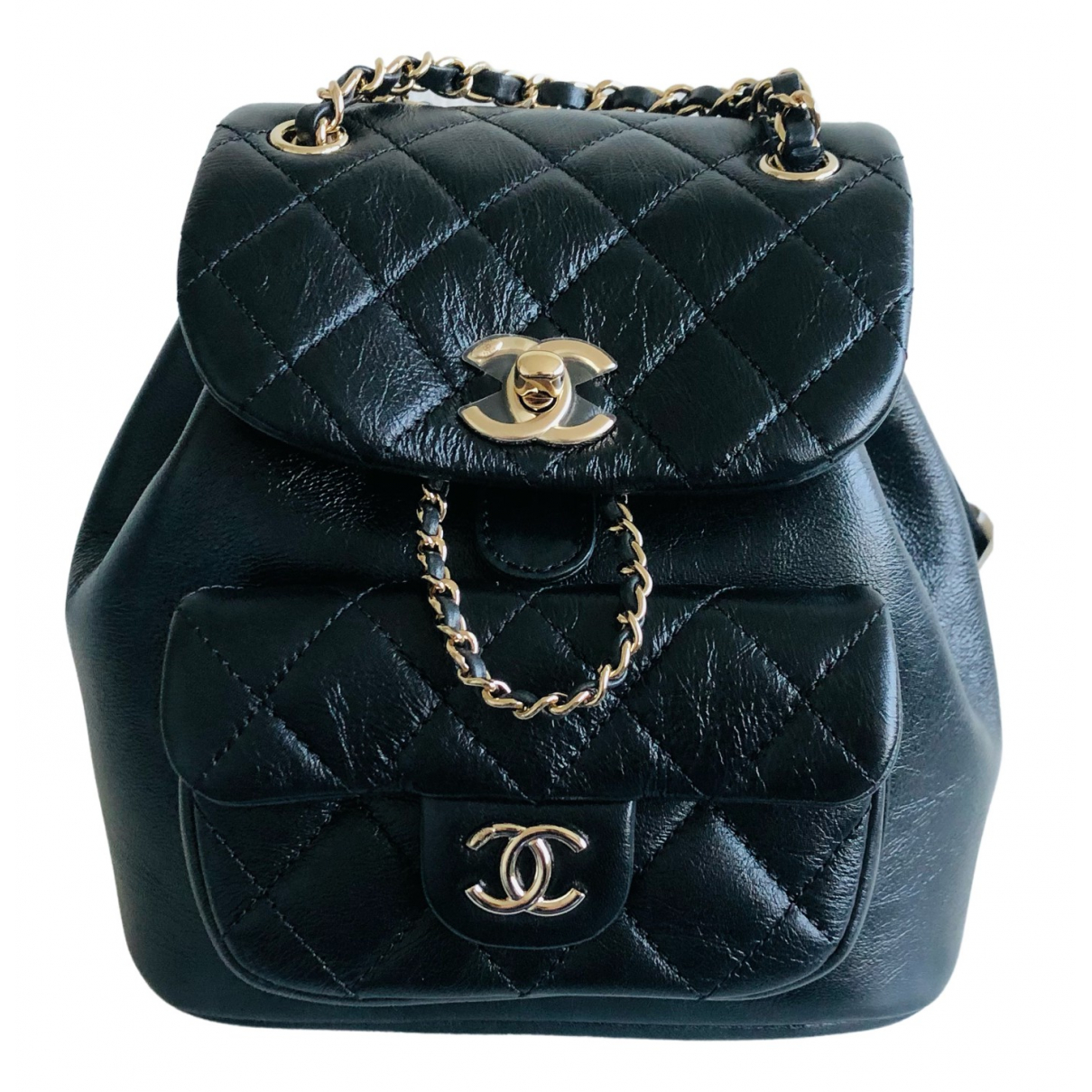 4. Longchamp Le Pliage Backpack
The Le Pliage backpack is known for its clean lines and ultra-lightweight materials. Soft and foldable with adjustable straps, this accessory is an example of truly contemporary design. Longchamp drew its inspiration from origami when creating Le Pliage. It os a light, foldaway bag that has since become a cult object worldwide. Ideal for everyday use, Le Pliage is light as a feather, folds away to the size of a paperback, and is durable enough to keep all your essentials close to hand.
This is a very practical and chic designer backpack!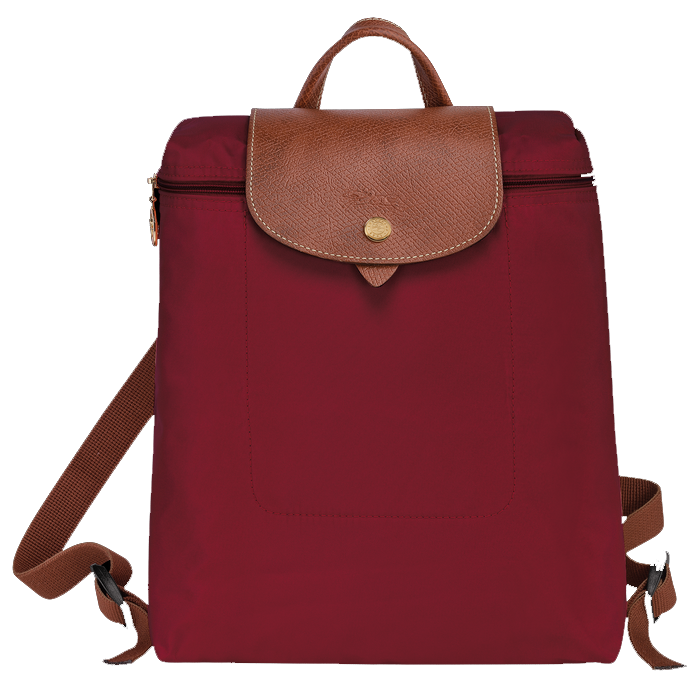 5. Gucci Ophidia Backpack
The Ophidia collection was originally introduced in 2018 and since has become iconic of the brand. Current creative director Alessandro Michele combined the Italian house's most classic design elements to create an entirely new bag. What made the Ophidia new is the GG logo, which was previously reserved for the GG Marmont collection. These vintage-style bags hold a spot in Gucci's fast rise to prominence, which makes them a trend-proof style with lasting power. A versatile style that can be used as a travel accessory or a bookbag, the backpack continues to be an important silhouette in the world of Gucci. It is offered in a variety of sizes and interpretations. The inlaid green and red Web detail and Double G hardware are steeped in the House's rich history, referencing symbols incorporated in Gucci collections since the '50s.
This is an iconic designer backpack!