Welcome to our list of The Most Elegant Luxury Bags of All Time!
If your ideal luxury bag is understated and chic, you have come to the right place! Here I'll show you 10 of the most elegant designer bags on the market! With different price points I'm sure you will find one you love.
So, without further ado here are The Most Elegant Luxury Bags of All Time:
1. Saint Laurent Sac de Jour
The most classic of all Saint Laurent bags the Sac De Jour was designed in 2013 by then creative director Hedi Slimane. The Sac De Jour or bag of the day was inspired by the Hermès Birkin and is one of those bags that will never go out of style. This bag also does not have flashy logos, only a small Saint Laurent Paris marking near the top. This bag is elegant, chic and fashionable and with the different sizes offered they can easily go from work, to lunch, to a night out.
This is an investment bag that you will not regret buying, it will easily be one of your favorite handbags!
2. Hermès Kelly Bag
In 1935 Émile-Maurice Hermès diversified the brands offerings designing a bag for his wife to carry. Called the Sac à Dépêches the bag was practical and elegant with a classic style. The accessory achieved worldwide recognition in 1956 when the American actress and princess of Monaco Grace Kelly used her Sac à Dépêches to cover her pregnant belly. As soon as the photo of that is published on the cover of Life Magazine women from all over the world start running to Hermès asking for the Kelly Bag. In response the brand changed the bags name to the Kelly, and history was made. Today an icon of elegance and sophistication, the Kelly is one of the most sought-after bags on the resale market, not only for its timeless style but also for the enduring allure of the woman it is named after. 
The Kelly is sold in Hermès stores for around $9,000 and can be sold in the resale market for more than $20,000!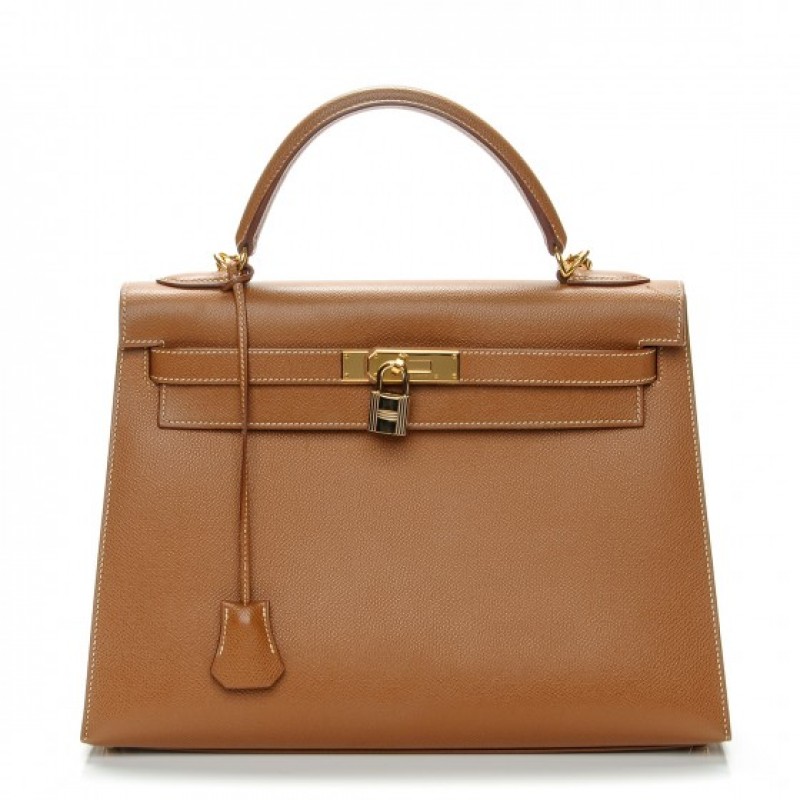 3. Valextra Iside Bag
Italian handbag brand Valextra was founded back in 1937, and its signature Iside bag is the ultimate quiet luxury piece. The triangular handbag has a recognizable if-you-know-you-know silhouette, but it doesn't have the shouty branding you'll find with other designer brands, so it's a discreet option that won't date easily, which, given the price, is essential. Expertly crafted by one of the label's skilled artisans, this bag boasts a roomy interior and features a slender top handle and a detachable shoulder strap so you can opt to wear it crossbody or carry it by the top handle.
This is a classic bag that will never go out of style and that not many people know.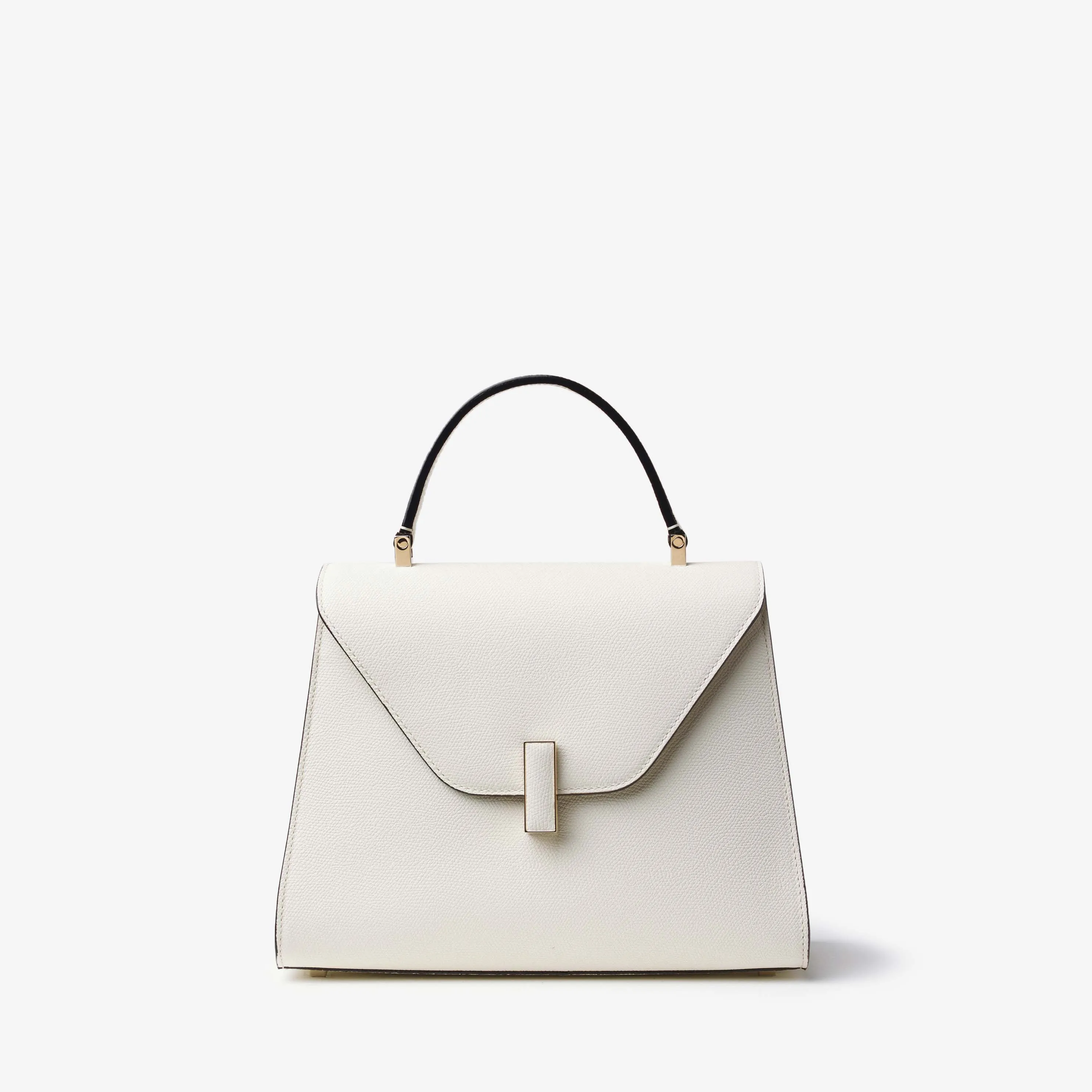 4. Lady Dior
A bag that was designed almost 30 years ago in honor of one of the biggest style icons in fashion history, the Lady Dior is a classic! In 1995 Bernadette Chirac, then First Lady of France, requested Dior to custom design a bag for Lady Diana. The bag was gifted to the princess while she was on an official visit to Paris, it instantly became one of her favorite bags! After that Lady Diana was spotted multiple times carrying the bag, so Dior decided to change it's name to the Lady Dior in 1996, with the princess's blessing. Described as iconic and legendary the brand launched the bag in a larger series, becoming a favorite of Dior clients.
This is a bag that will take you through any occasion, it goes from day to evening seamlessly.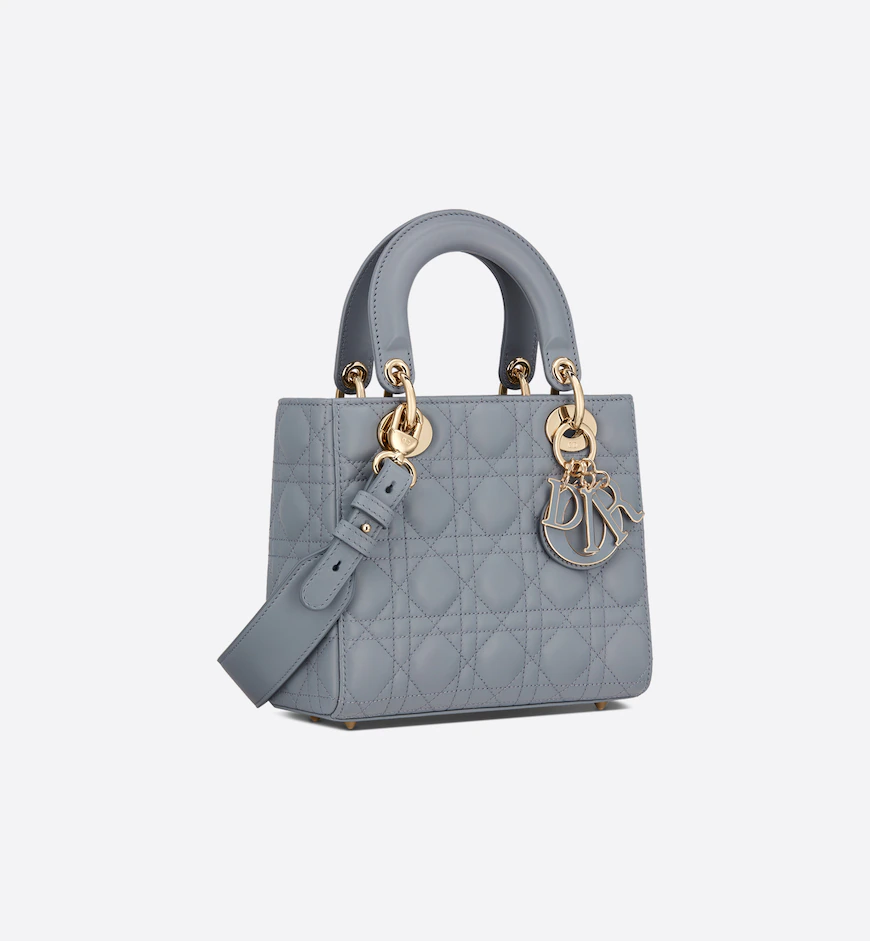 5. Giorgio Armani La Prima Bag
In 1995, Giorgio Armani designed his very first bag, with a timeless design this is the newest iteration of the style! Placed at the crossroads between functional and fashionable, this new creation with its rounded lines was inspired by the classic suit. Made in Italian leather, this classic bag was relaunched in 2019, with the same elegant style first designed 27 years ago. The bag is a testament to Giorgio Armani's incredible know-how, the La Prima bag is made from leather panels that are hand-assembled. This is a minimalist bag that also has a very modern aesthetic, it comes in a few different sizes and colors.
This bag is not so mainstream, is a quiet option that will become a classic staple in your wardrobe!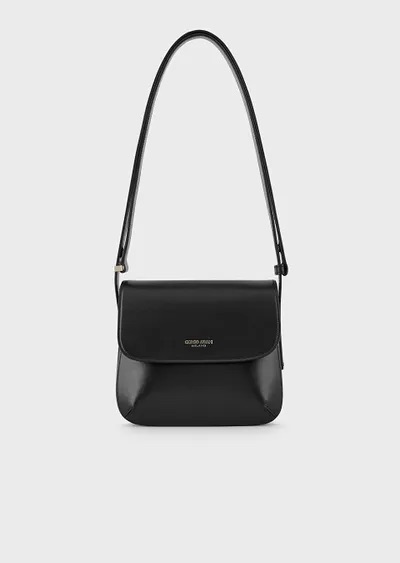 6. Aspinal of London Mayfair Bag
The Princess of Whale's Kate has proven herself as a huge fan of British brand Aspinal of London after carrying their chic styles on multiple occasions. The iconic Mayfair offers refined vintage styling with a contemporary flair, perfect for transitioning from weekday meetings to evening events. Handcrafted from the finest full-grain leather, the compact design features the recognizable signature shield lock synonymous with this memorable collection, which opens to unveil a luxurious grosgrain lining with a central zipped compartment and open pockets to either side. You can carry it by the top handle, or wear across the body using the detachable chain strap. Elegant and timeless this is a bag meant for royalty, it would be an amazing addition to any handbag collection!
This bag is just as amazing as any designer bag on the market, but for a fraction of the price!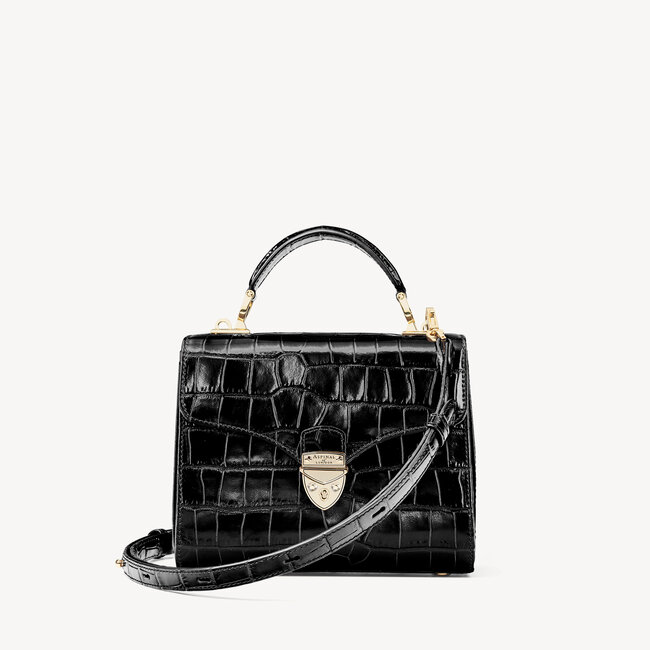 7. Gucci Horsebit 1955
As the legend goes, the horsebit hardware entered Gucci's arsenal in 1953. It was Aldo Gucci—recognizing that shoppers liked a side of history with their handbags—who perpetuated the myth that the Gucci family had once been saddlemakers to nobility. Since the horsebit appeared on a handbag in 1955, that elegant hardware has become as recognizable as the Chanel double Cs. Tom Ford, Alessandra Facchinetti, and Frida Giannini all incorporated the horsebit into their designs, and current Gucci creative director Alessandro Michele has given us the latest iteration. Presented at the house's cruise 2020 collection, the reprised Gucci Horsebit 1955 bag comes in various shapes, like tote, satchel and shoulder bag, all unified by the instantly identifiable double D-rings. After all, there's no need for a Gucci logo when its signature hardware is present.
This bag is extremely classic and is one you can be sure you will love for many years to come.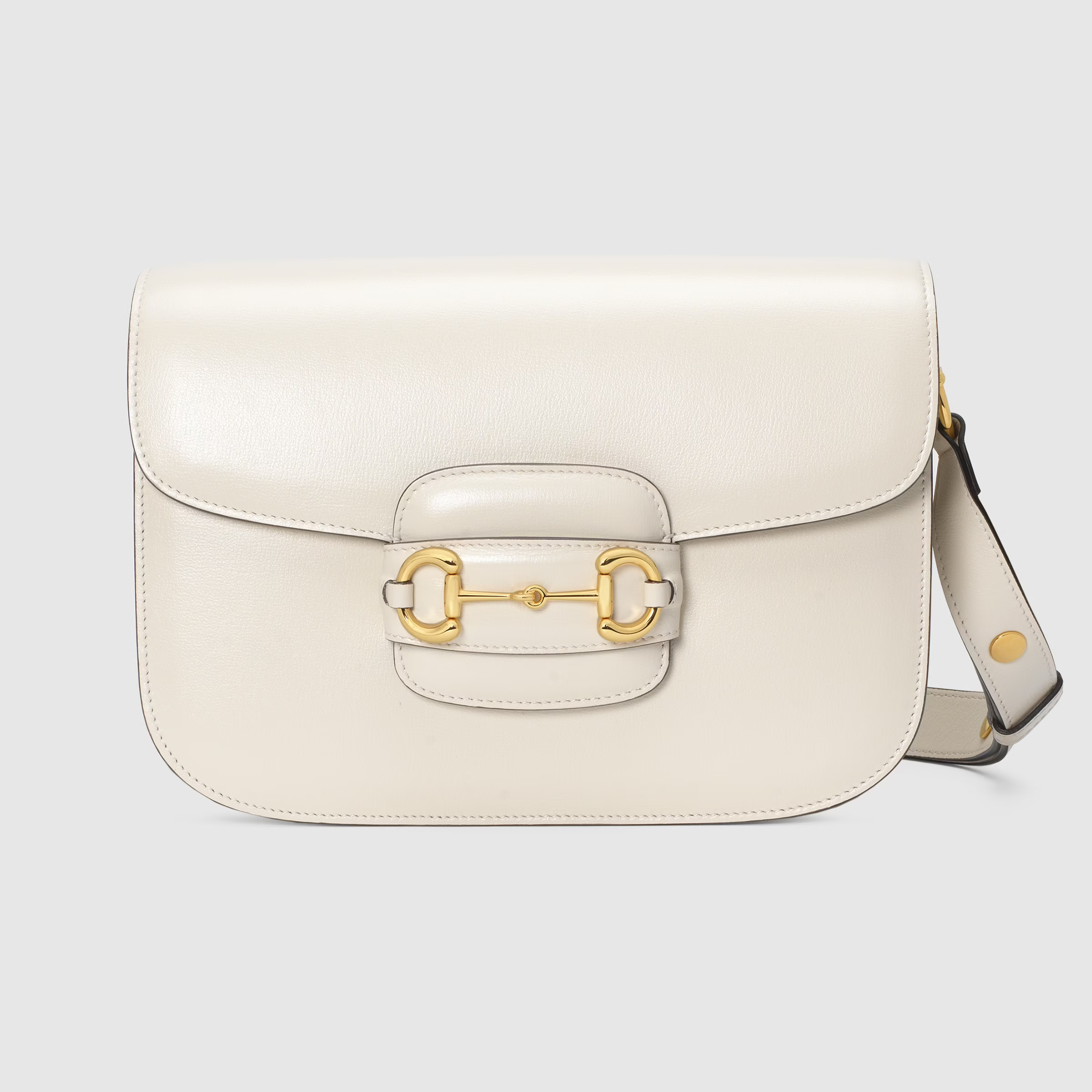 8. Ferragamo Iconic Top Handle
A timeless and beautiful bag this top handle will be a staple throughout your life! The Gancini is the signature Ferragamo horse shoe logo, it appeared on a handbag for the first time in 1969. Made in Italy from smooth leather, this refined bag is crafted for an elegant silhouette. It opens to a spacious interior with three compartments to make organizing essentials easy. You can attach the shoulder strap to wear it cross-body when running errands. The Iconic Top Handle bag is a re-release of one of the Ferragamo brand's best-known styles and it embodies the many facets of the female essence, starting from the wide range of colors and materials available. It's extremely versatile size makes it the perfect companion for any occasion. Modern, practical and feminine, this elegant compact top handle has become an icon of the maison. 
A true symbol of the Ferragamo style, this bag is as unique as the woman who owns it.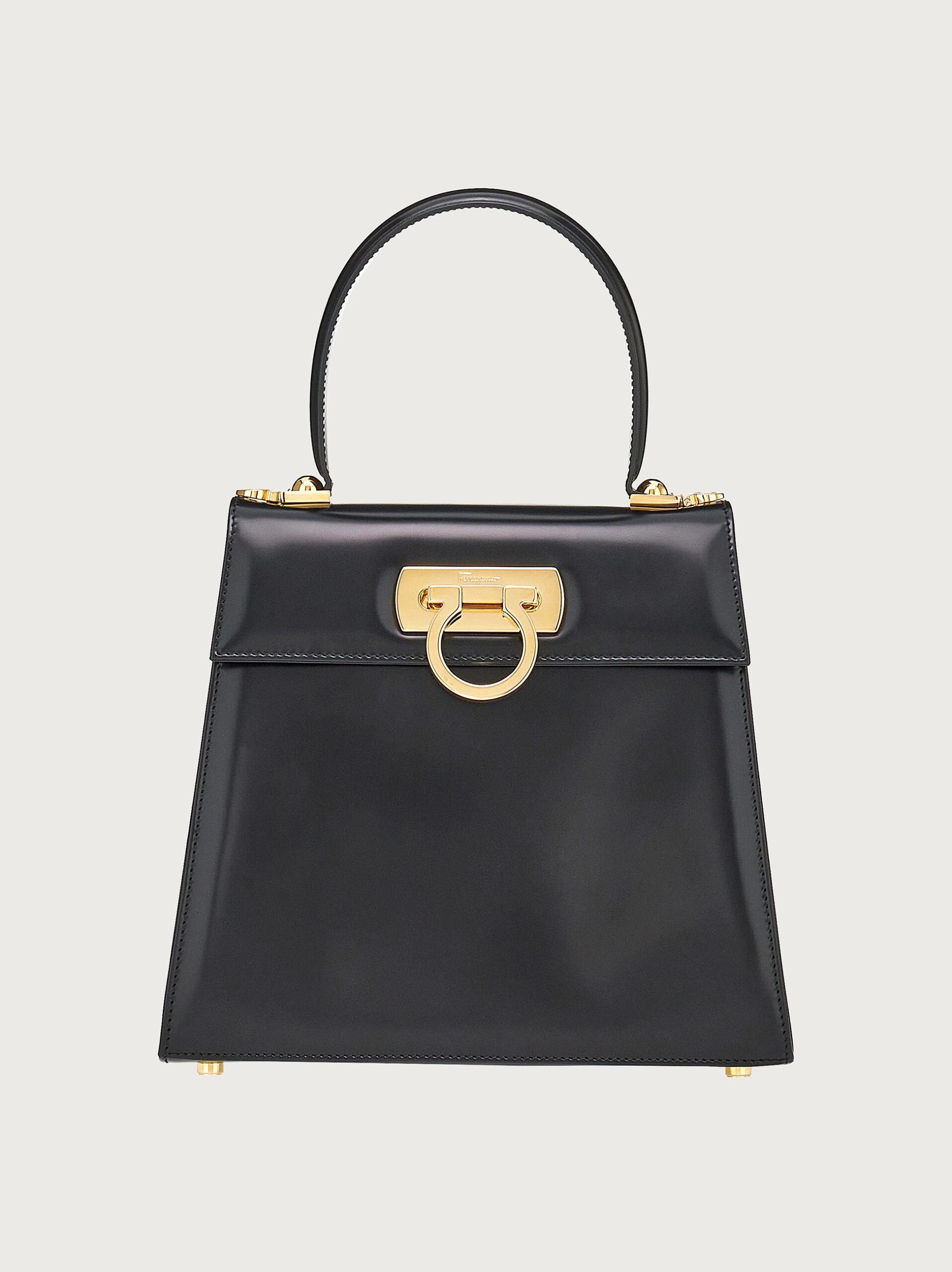 9. Chanel Classic Flap
The Chanel handbag that would ultimately become synonymous with the brand was not created until 1983. The Chanel Classic Double Flap was first introduced when Karl Lagerfeld became creative director and decided to reinterpret Chanel's iconic 2.55 Flap Bag. From his artistic vision came two new features – a leather woven chain and Double C turn-lock closure. Lagerfeld's Classic Double Flap was a breakout success. 
Almost forty years later, and out of all the Chanel handbags on the market, the Classic Double Flap remains one of the most sought-after pieces ever crafted.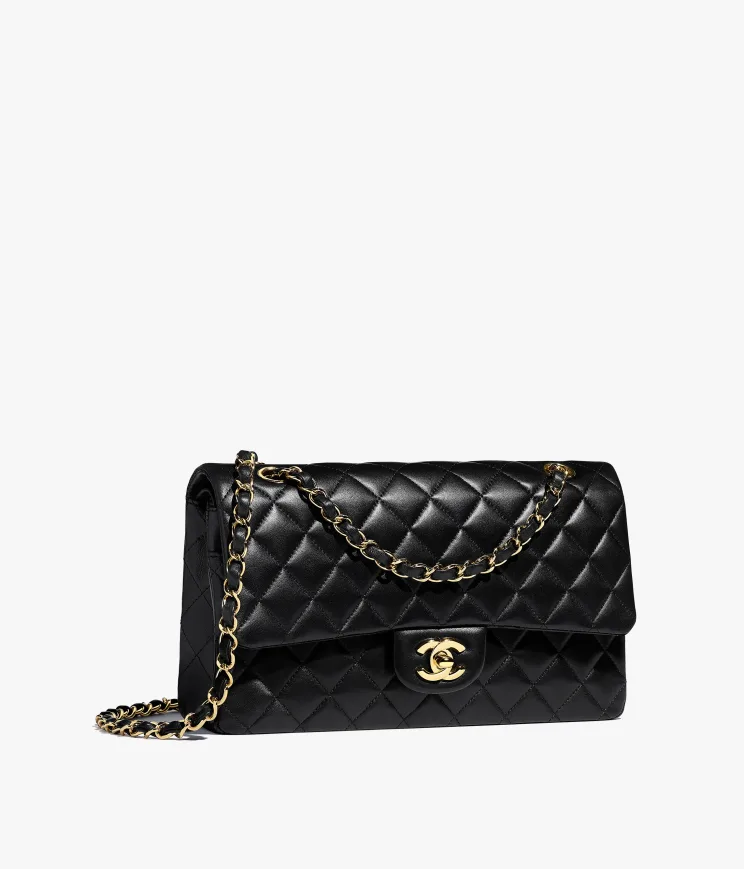 10. Ralph Lauren RL50
Drawing inspiration from one of Mr. Lauren's personal travel bags, The RL50 Handbag is defined by its belted silhouette and elegantly curved bar topline. This bag encapsulates Ralph Lauren's commitment to preserving artisanal leatherworking traditions, as it is entirely handcrafted in a family-owned Italian studio. Completed with "RL"-engraved protective feet at the base, this icon was conceived in 2018, the year of Ralph Lauren's 50th anniversary. The iconic silhouette merges codes from Ralph Lauren's heritage: city sophistication, equestrian inspired details, and the finest quality of leather craftsmanship. The bag is available in different sizes, colors, materials and prints. This could be an amazing work bag; it is big enough to fit all your essentials while looking elegant at the same time.
It is also an amazing alternative to the Hermès Birkin Bag!