Welcome to our list of The Only 10 Things you Need for Your Summer Vacation!
If you like to pack light for your summer vacations you have come to the right place! Here I'll show the only things you need to take on your suitcase for elegant and classy outfits! Feel free to complement the list according to your own needs, and let me know in the comments what you would be adding.
So, without further ado here are The Only 10 Things you Need for Your Summer Vacation:
1. Sundress
Perhaps the most important item on your summer wardrobe, you don't need much more than a sundress for summer. A piece of clothing that is comfortable to wear on hot days, is always chic and stylish and best of all, requires no effort in putting an outfit together, just trow on your sundress and you are ready for any occasion. Pair it with heels and and evening bag and you are ready for cocktails, or wear it with flats and a straw tote for the ultimate summer outfit. A sundress will be the biggest staple in your summer wardrobe, you need one!
This sundress by Faithfull the Brand is one you would be wearing on repeat!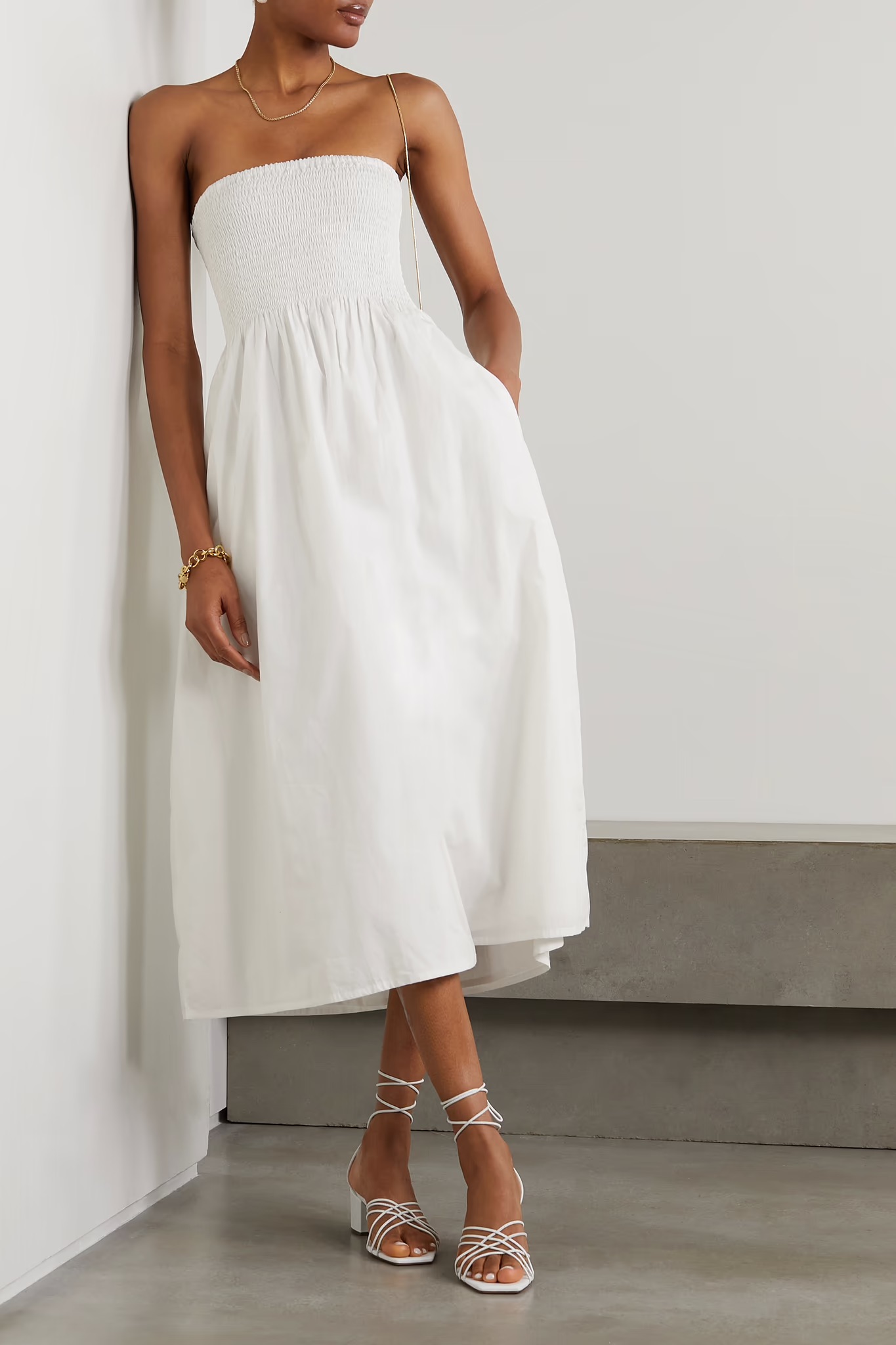 2. Staple Swimsuit
Swimsuit trends come and go, but nothing beats a classic swimwear silhouette. From triangle bikinis to chic one-pieces there are several elegant styles you can choose from. If you are looking for a timeless swimsuit, avoid the ones that are over embellished and opt for minimalist silhouettes in flattering colors.
This Matteau swimsuit is one of the most elegant you'll ever find!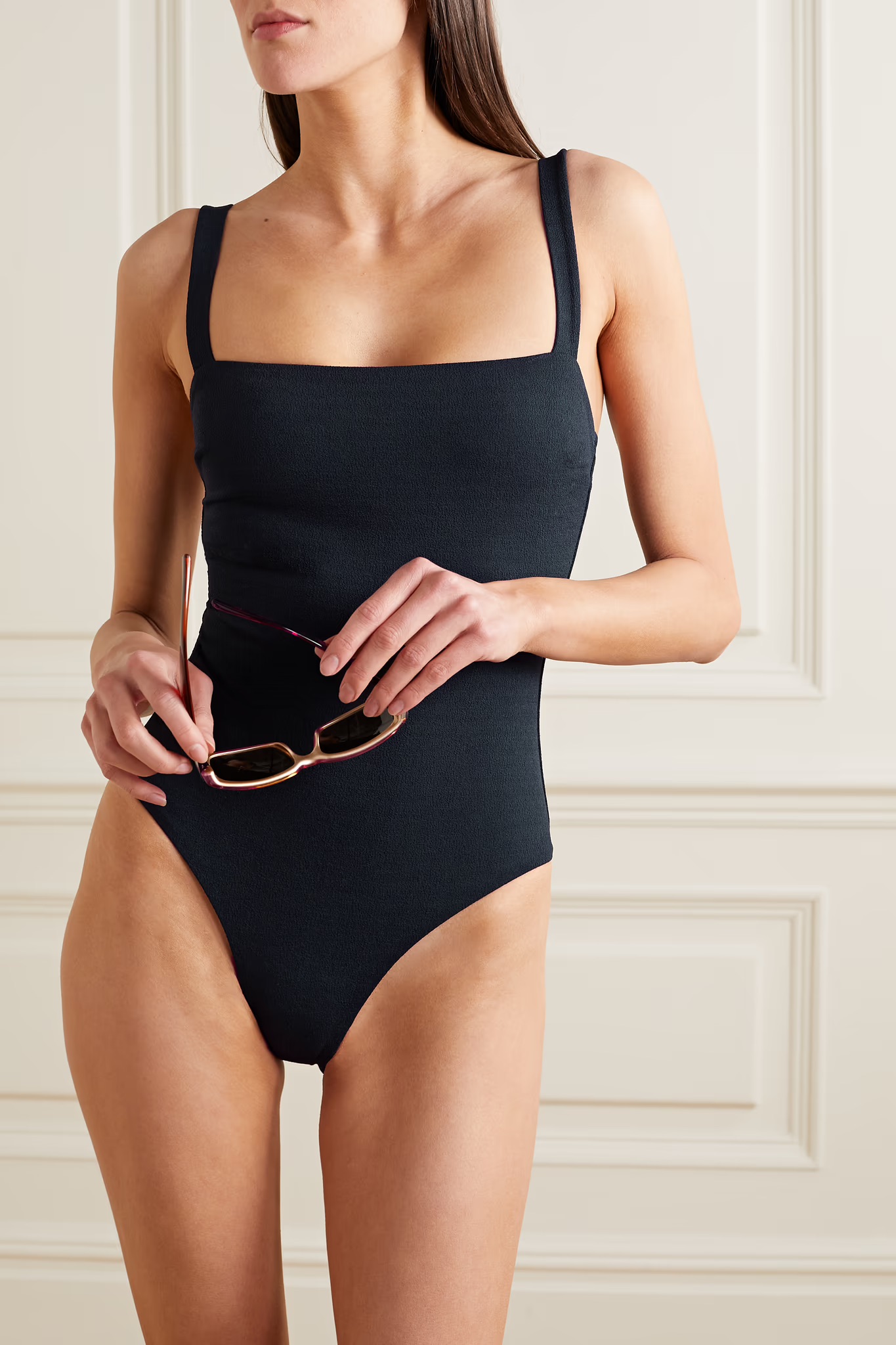 3. Beach Bag
Whether it be a nylon tote or a structured raffia bag, a beach bag is a must for summer! Basket bags are classic summer silhouettes you'll be always reaching for every time the weather gets warm. Artisanal weaving, mood-boosting details and sweet vintage silhouettes make these straw styles a summer staple. They really light up any summer dress!
The Loewe basket bag is among the best summer bags you will ever find!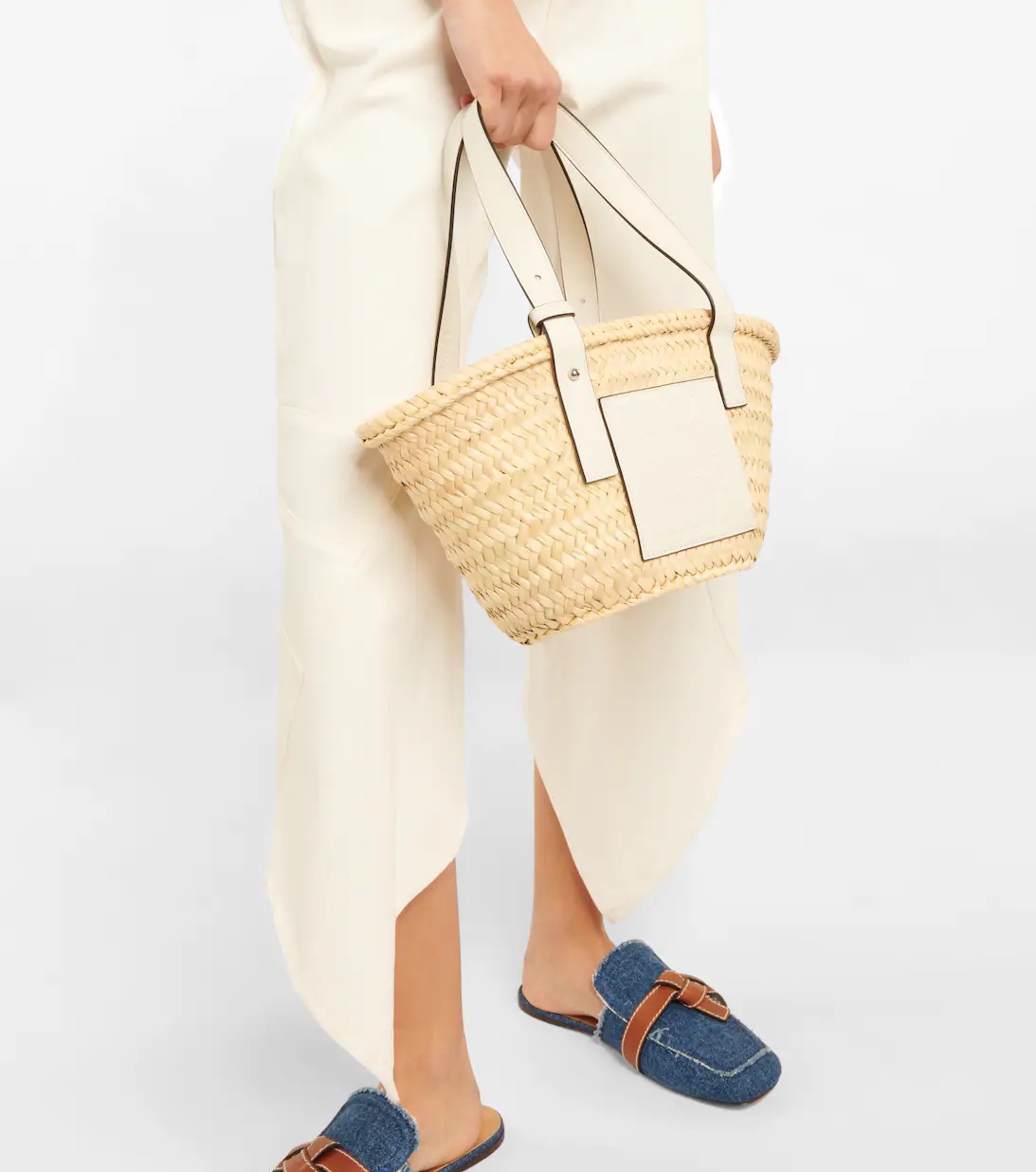 4. White T-Shirt
Of course the classic white t-shirt is a must for a summer wardrobe! The right white tee can be worn with linen shorts, midi skirts, or thrown on with oversized denim for an effortless and chic look. You can always wear a white t-shirt! It should be a staple in every woman's wardrobe. A white t-shirt is such an important part of a capsule wardrobe that it is worth spending your money on a shirt made with high quality materials. This way you can be sure it will last a long time, and you'll be wearing for almost any occasion.
This classic James Perse t-shirt will be a staple in your wardrobe!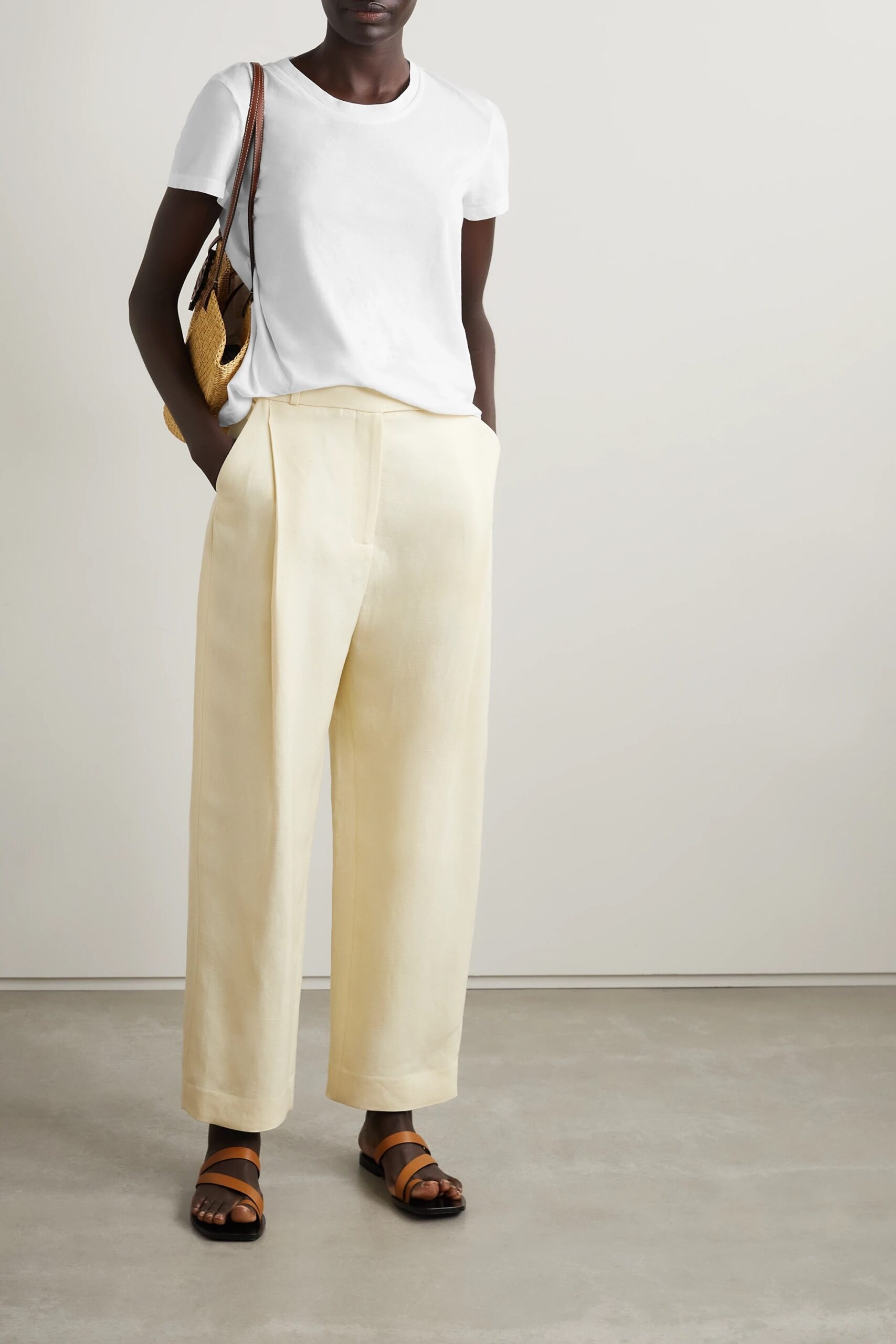 5. Chic Shorts
Yes, shorts can be very chic for summer! Opt for linen or cotton shorts that have a tailored construction and that you can wear to any occasion. Bermuda shorts will be super popular this summer, and if you choose the right one, you can even wear it on nights out in an elegant and stylish manner. This is the easiest way of being comfortable and chic for summer!
This linen shorts by Polo Ralph Lauren will be a staple in your summer wardrobe!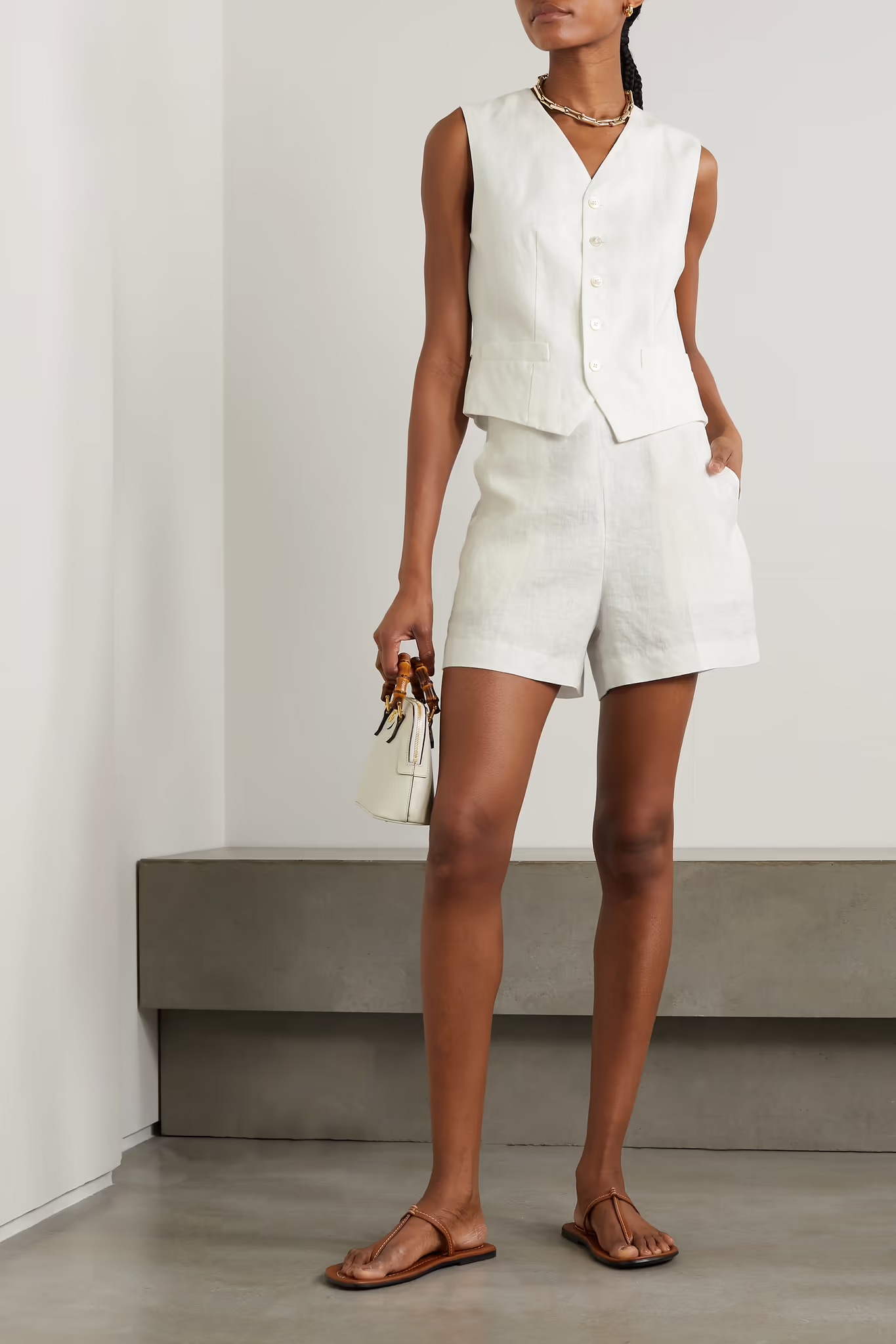 6. Sandals
Whether a chunky sandal or a slip on style, a sandal is a must for summer. To wear on the beach or for strolls in the city, the right sandal will be practical and chic. One of Hermes' best-sellers, the Oran sandal is a staple that you'll return to again and again every time the weather gets warm.
Created in 1997 by renowned shoe designer, Pierre Hardy, the Oran sandals have become a staple for many fashion enthusiasts.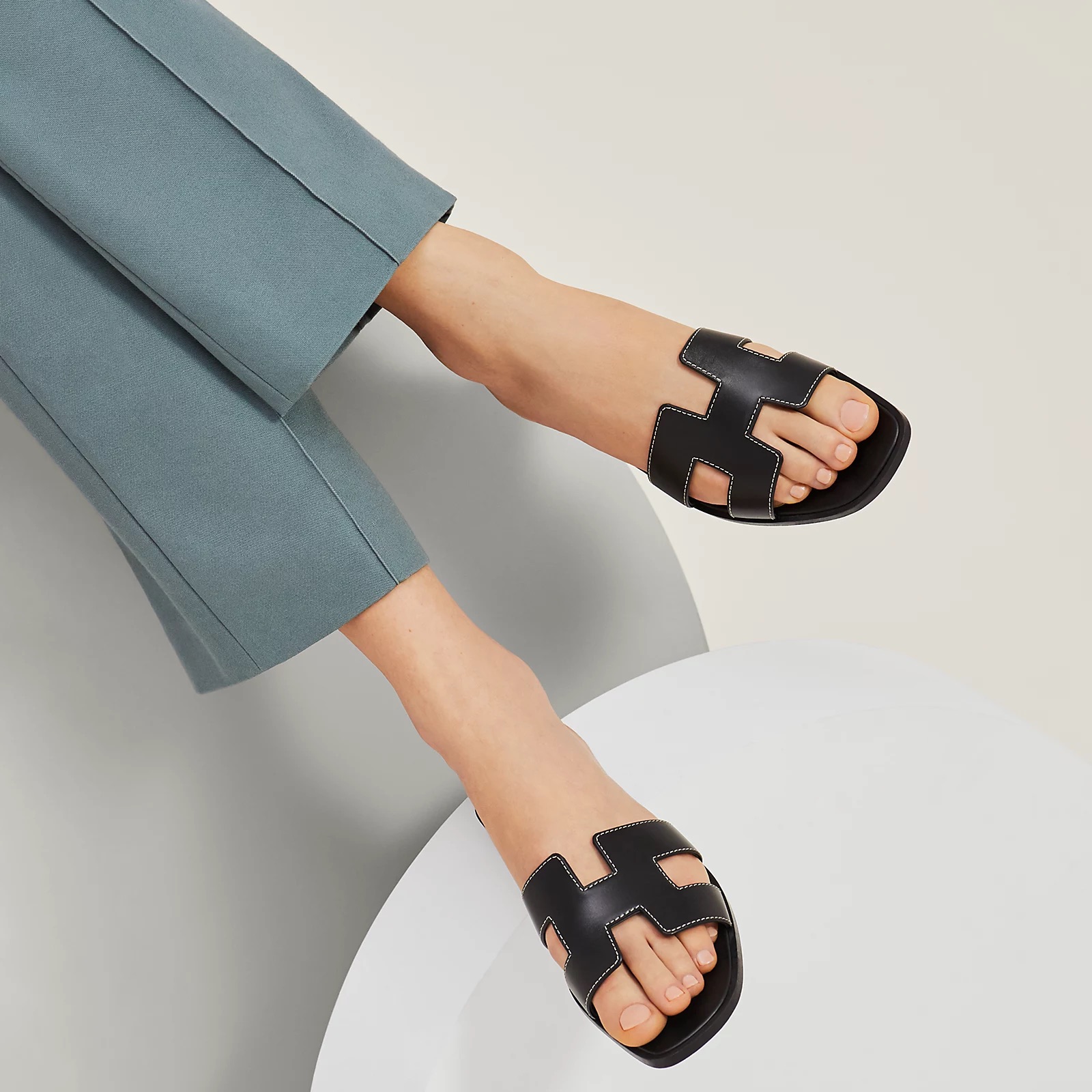 7. Breezy Button-Up
With relaxed silhouettes, practicality, and effortless appeal a button-up is a must for your summer vacation! They are a capsule wardrobe staple, you can wear them for lunches and dinners but also on the beach over a bikini. They will be a elegant addition to your wardrobe, it has a timeless appeal that will always be chic.
This linen shirt from James Perse will be a favorite this summer!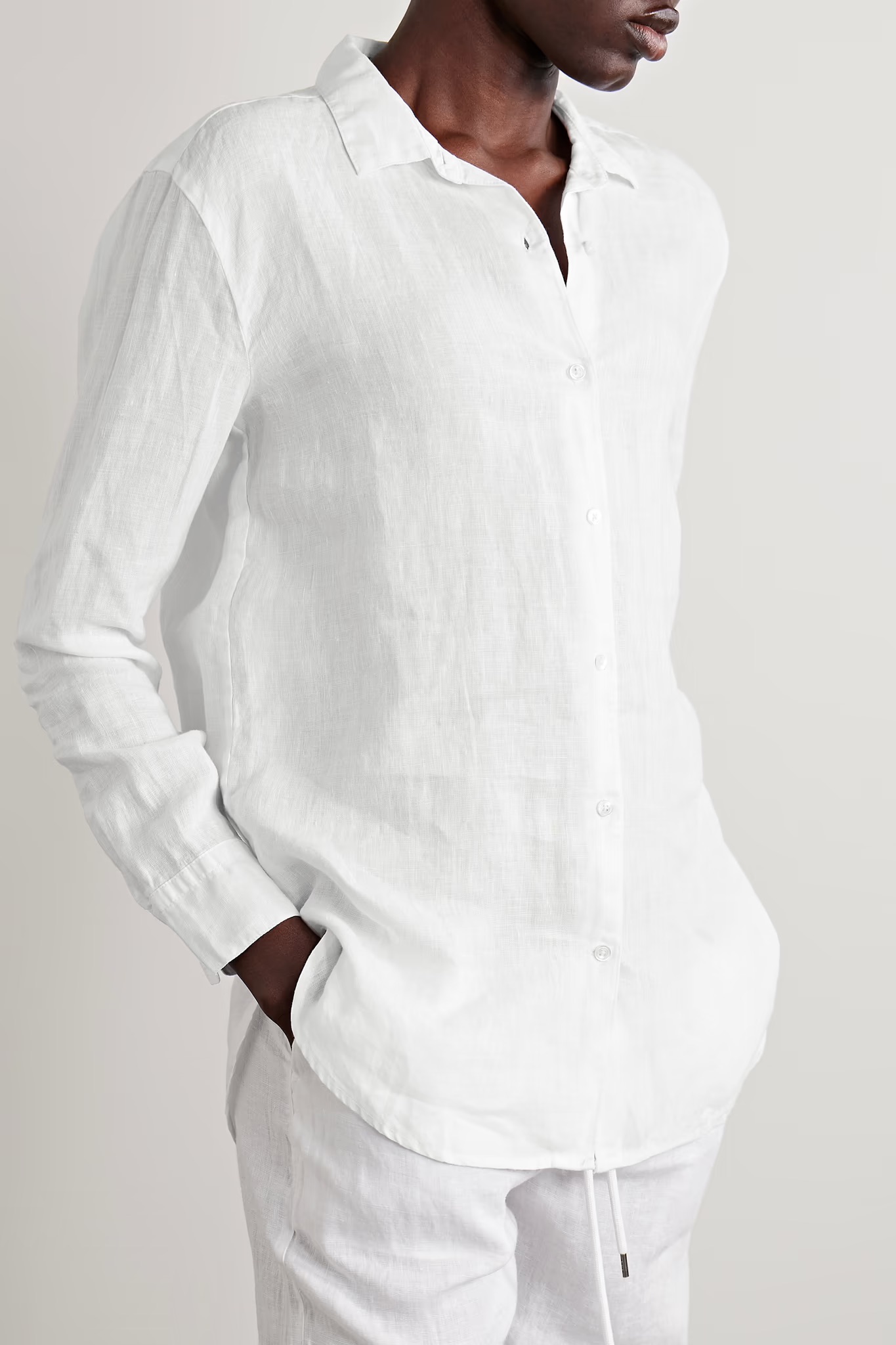 8. Lightweight Sweater
When organizing your outfits for a summer vacation, a sweater might not be on the packing list, but they are a must! You need a lightweight sweater for those breezy summer nights, not to mention airports or train stations. Choose a sweater that would be easy to style with your summer outfits and that is not too warm, focus on practicality and elegance.
This La Ligne sweater is perfect for your summer vacation!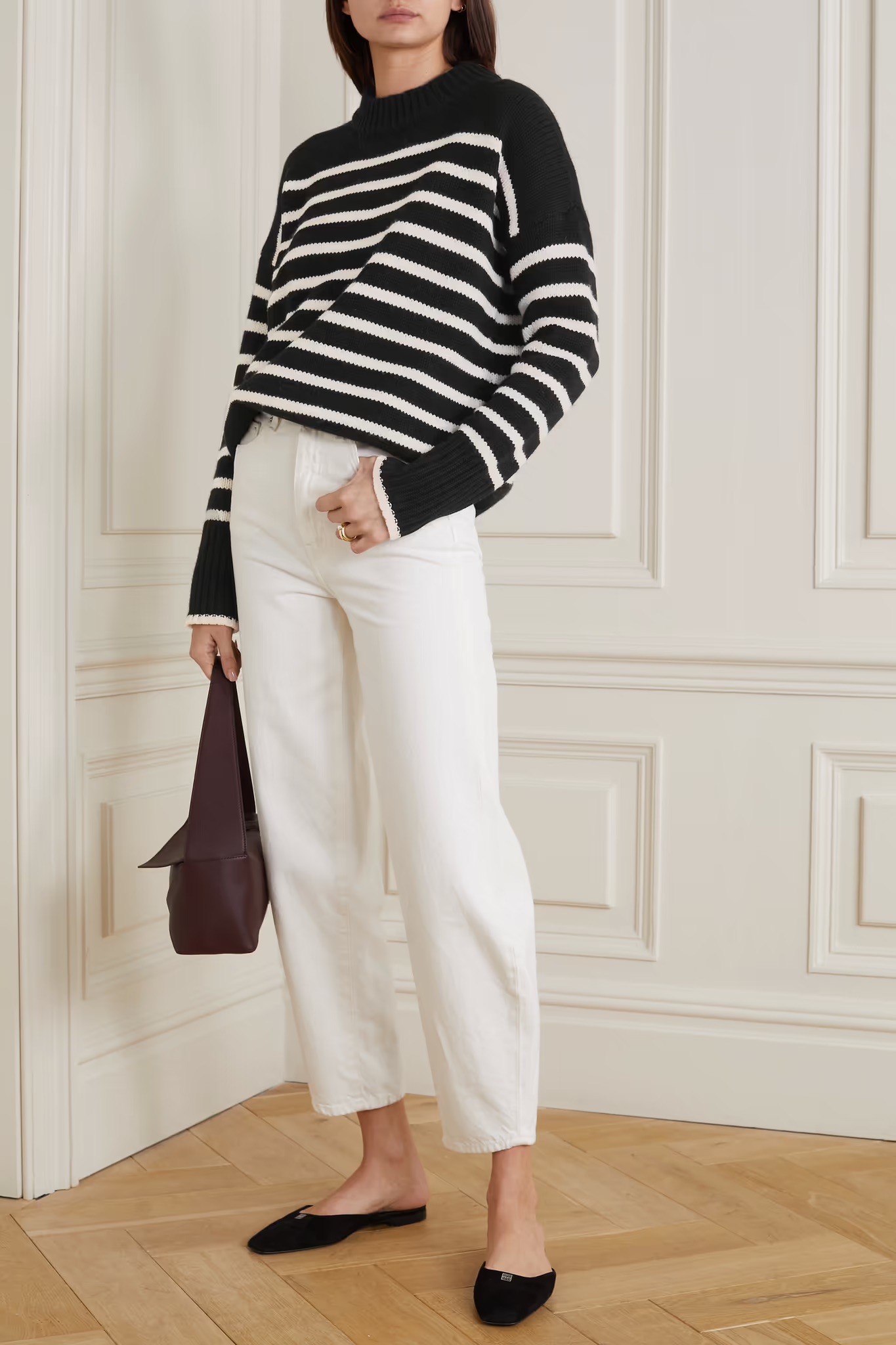 9. Lightweight Pants
Trousers in breezy and lightweight fabrics will be a staple during your summer vacations! You can wear them to the beach over a bikini, or while going on a stroll on the city, they will always be chic. This type of trousers are very elegant, minimalist and fit the quiet luxury aesthetic, so if that is what you are looking for with your summer outfits, you can't go wrong with some lightweight pants.
This linen pants from Faithfull The Brand are perfect for summer!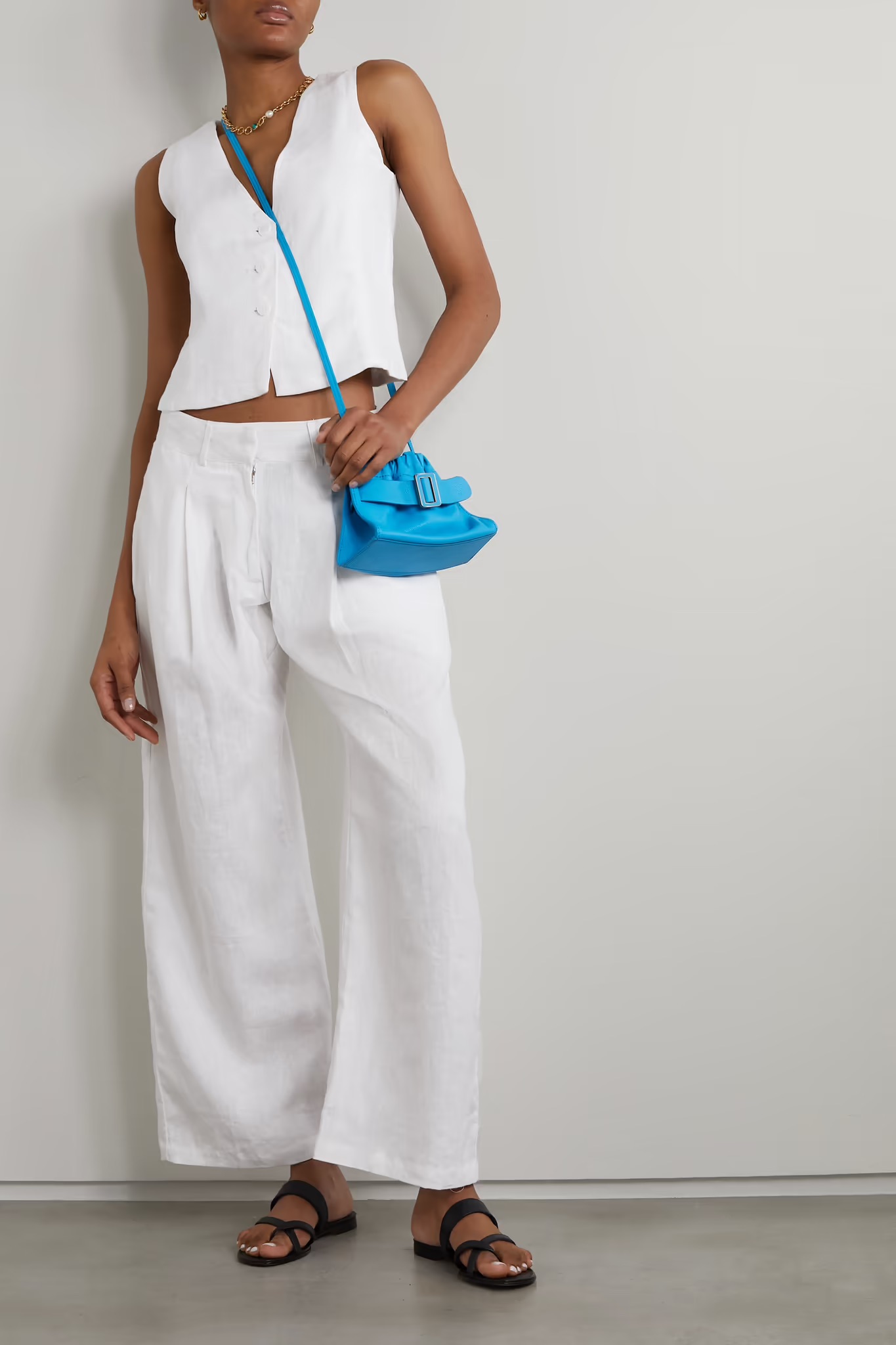 10. Stylish Sunglasses
They might be the final addition to an outfit, but that doesn't lessen the importance of a stylish pair of sunglasses. Always on hand to temper the drama of feminine dresses or add polish and refinement to low-key looks, sunglasses add the finishing touch to any ensemble. For summer they aren't only a fashion statement but also an essential accessory that is just as important for your health as sunscreen.
These Le Specs sunglasses are super stylish for everyday wear!