Welcome to our list of the Top 10 Designer Bags To Buy In 2024!
If you are thinking about which designer bags to buy in the new year you have come to the right place. Here I'll show you some bags that will be super popular and stylish next year. Next year bags will continue to be all about quiet luxury, but we'll also see some new trendy bags becoming super popular.
So, without further ado here are the Top 10 Designer Bags To Buy In 2024:
1. Bottega Veneta Hop Bag
Inspired by a classic Bottega Veneta Hobo bag introduced in 2002, the Hop bag is the newest bag of the brand. With the iconic intrecciatto weave that is handmade in the course of two days, this is an elegant and quiet, although recognizable, shoulder bag. Available in two sizes and multiple colors the bigger size will not only fit a laptop but also everything else you might need. The smaller size is the perfect everyday shoulder bag, it will always be chic.
This bag is the representation of all Bottega Veneta stands for: amazing craftsmanship and timeless elegance.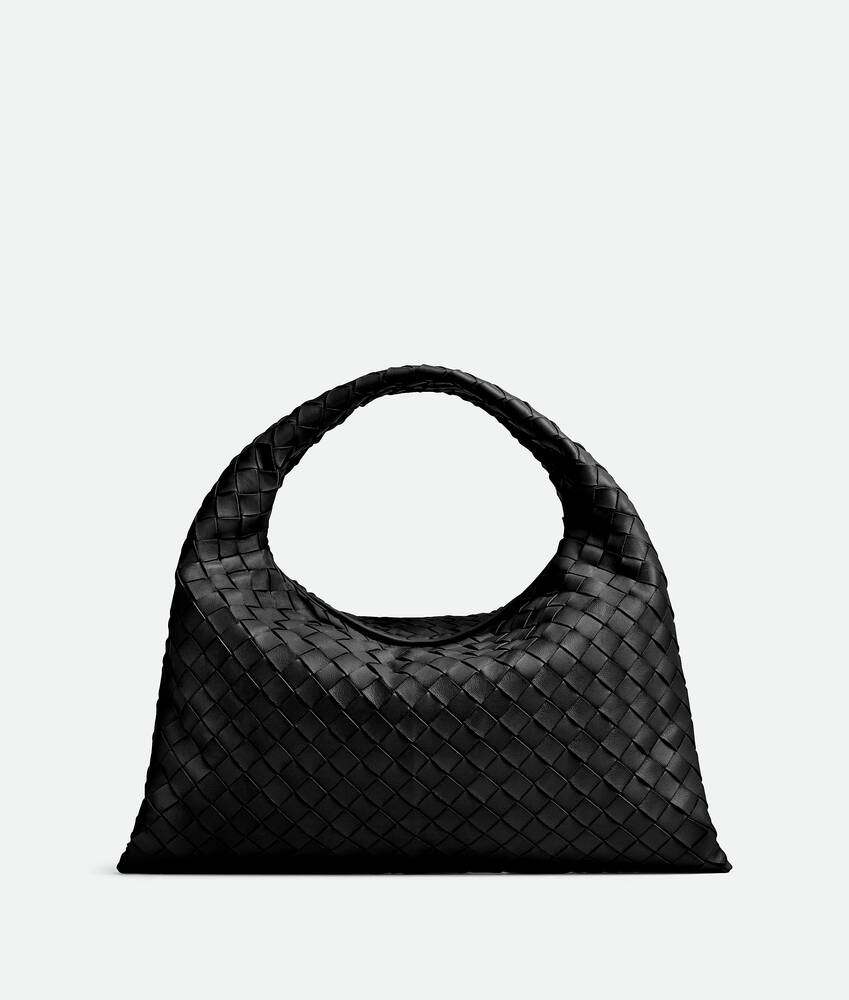 2. Ferragamo Hug Bag
The Hug Bag is the quintessence of an enduring legacy of craftsmanship and creativity. It is an emblem of modern elegance and unparalleled expertise, inspired by the emotional gesture of a timeless embrace. Representing the new Ferragamo this bag is soft but has a structured silhouette, it features Gancini buckles and a studded bottom.
Available in a few sizes and colors this bag is an amazing representation of the big bag trend that will be super popular in 2024.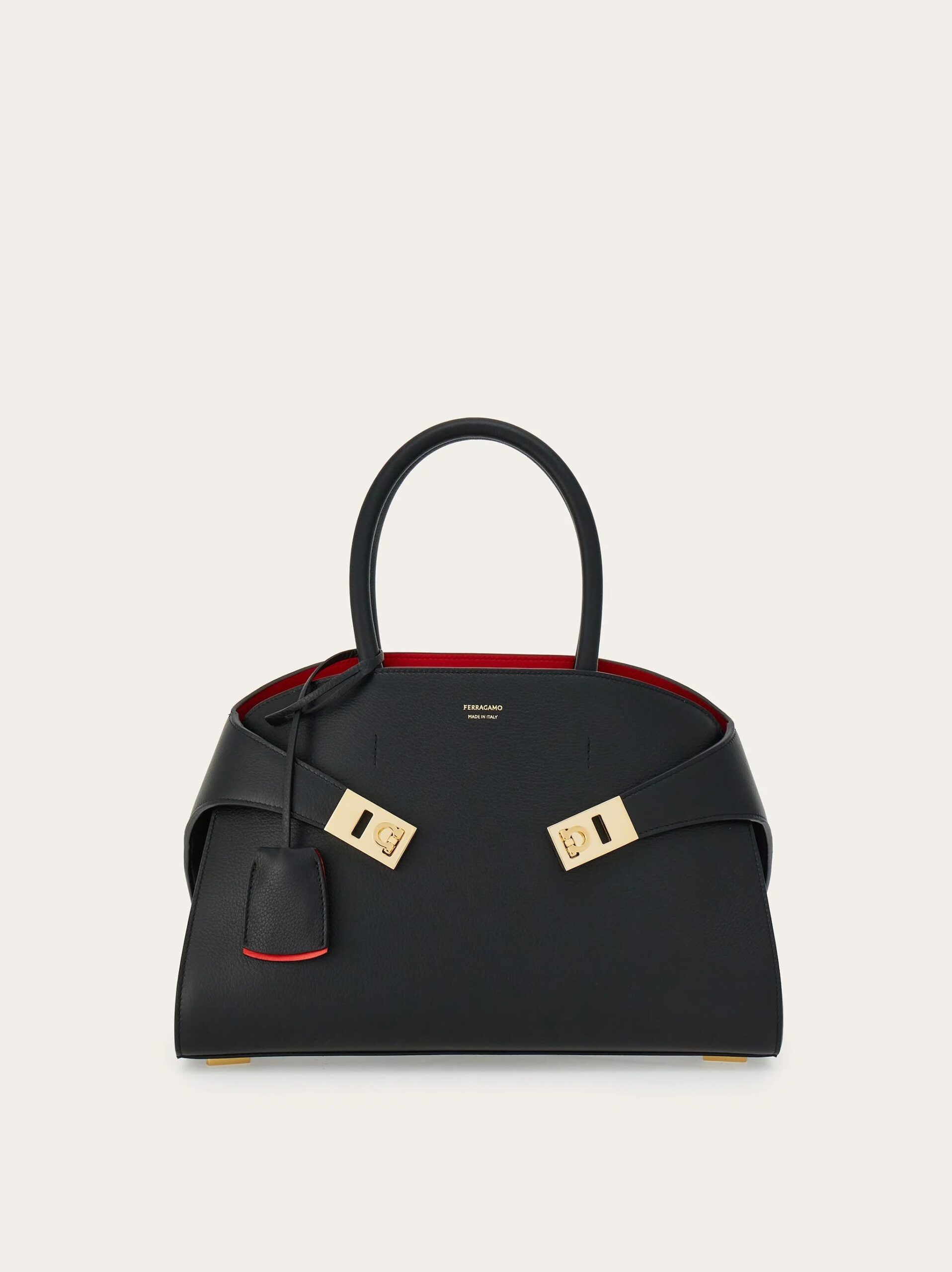 3. Prada Arqué Bag
The newest Prada bag is one of the best bags for 2024! This sleek leather bag has a versatile, modernist allure. The accessory with a curved silhouette is completed by the leather extension and detachable shoulder strap that allows you to wear the bag different ways. The bag with nappa leather interior and metal hardware is embellished with the enameled metal triangle logo on the front.
This is a minimalist and stylish bag that will be super popular in the new year. It can take you from day to night!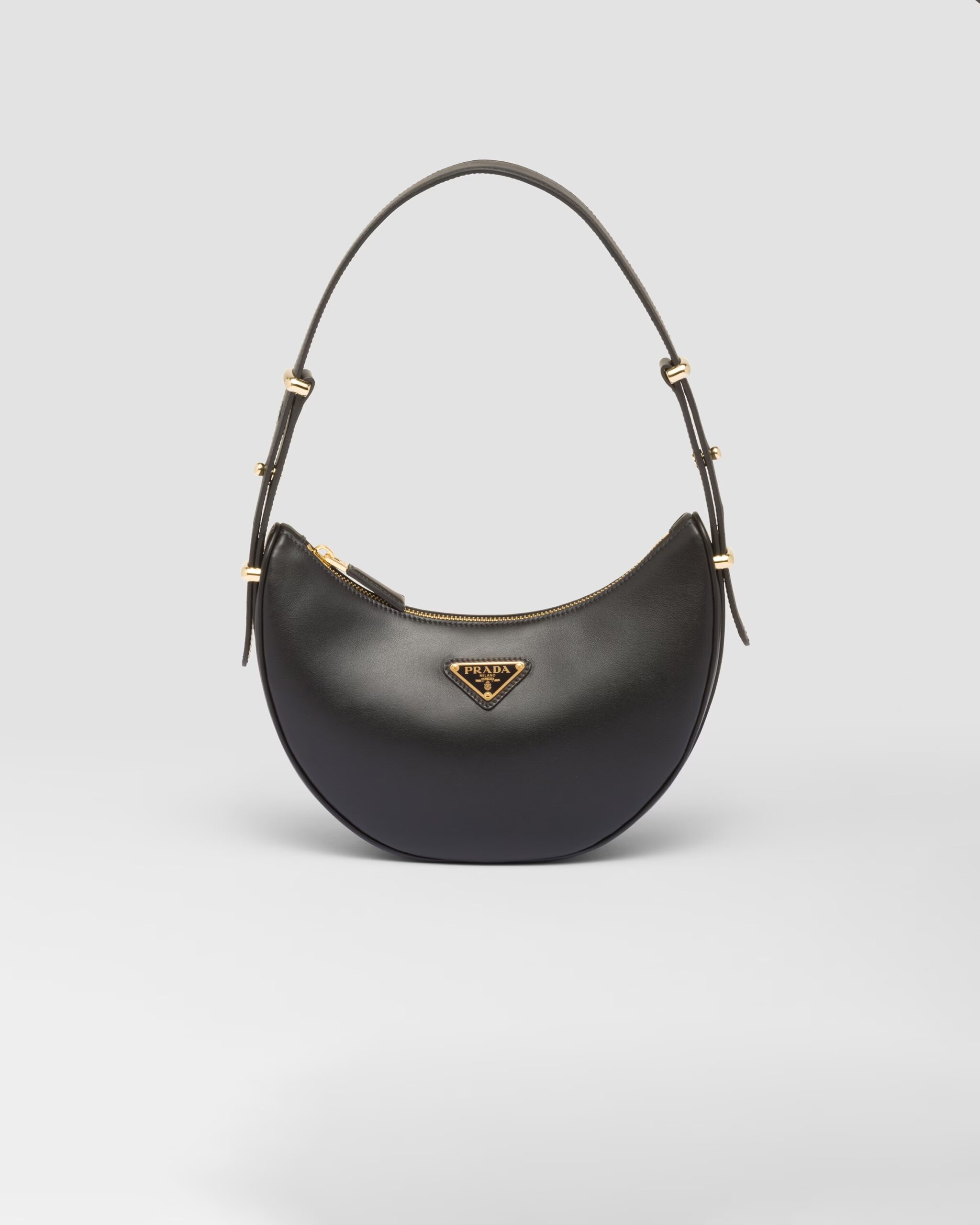 4. Bottega Veneta Andiamo Tote
Introduced in Matthieu Blazy's Summer 23 collection, Andiamo is the new icon of the house! Its name, Andiamo, "Let's go" in Italian, embodies the spirit of the bag, a tribute to going places and the concept of craft in motion. The bag features a timeless Intrecciato silhouette woven by hand. A metal knot adorns and fastens the sliding braided straps, allowing it to be adjusted over the shoulder or across the body, giving the bag a soft tapered volume. It will fit all your everyday essentials and is the ultimate expression of quiet luxury!
This tote will continue to be super popular for years to come, it will not go out of style! It will for sure be an It bag in 2024!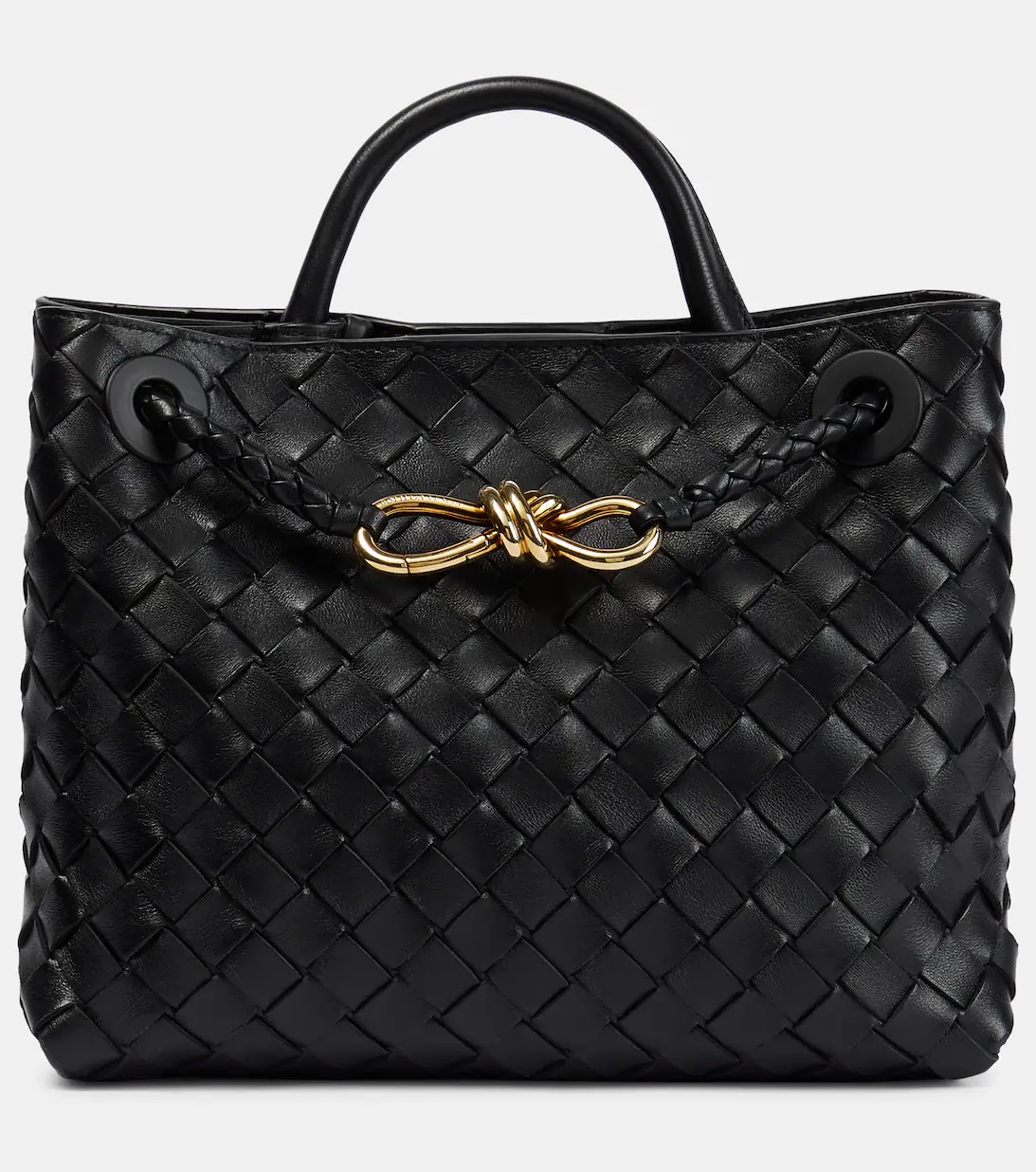 5. DeMellier Montreal Bag
Top handle bags are a big trend for 2024, and this is an amazing quiet luxury option! This eternally chic medium sized bag plays up its triangle shape from every angle, creating an interesting structured look topped by a tubular rigid top handle. You can wear it over the shoulder, cross-body or in hand for a strikingly elegant take on the perfect everyday bag. Available in maxi, medium and mini sizes this top handle will elevate any outfit and will take you through any occasion.
Top handles are among the most elegant bag styles, this classic design will always be chic!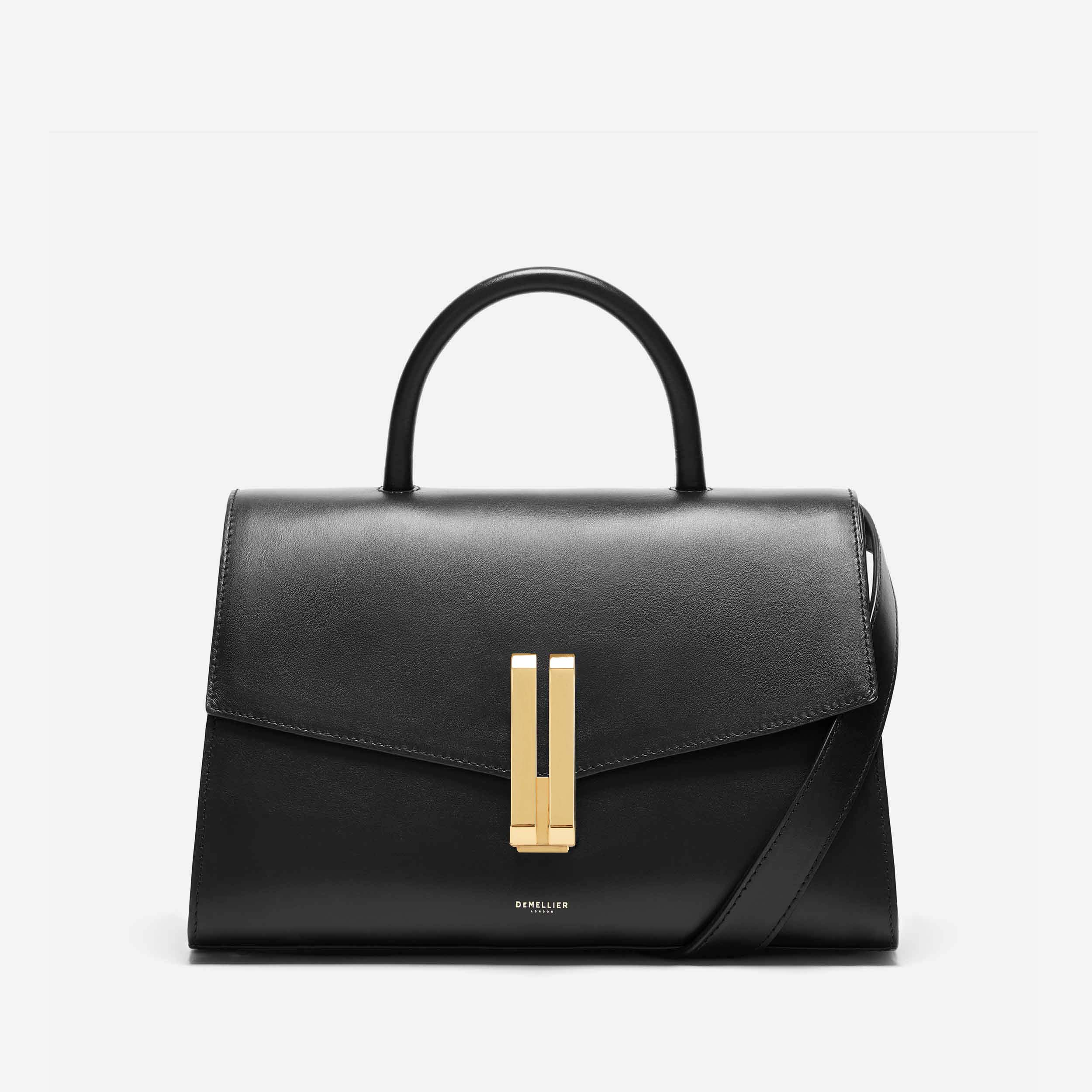 6. Ralph Lauren 888 Top Handle
Named after Ralph Lauren women's flagship boutique on 888 Madison Avenue the 888 bag is a new icon of the house. Crafted by Florentine artisans of 36 hand-cut pieces of the finest Italian leather this is a structured refined bag made for everyday life. Featuring a dual-compartment interior, a top handle, a removable, adjustable crossbody strap and a RL monogram push-lock closure this is one of the chicest bags you will ever find!
An amazing everyday bag that exudes class and style, this bag will be a staple in 2024!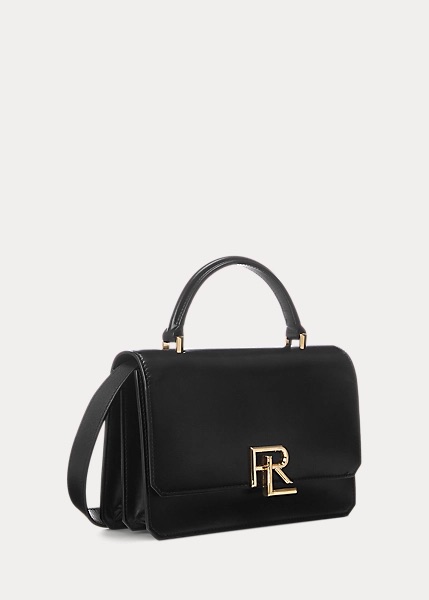 7. Chanel 22 Bag
Designed by Virginie Viard the Chanel 22 was presented at the Spring/Summer 22 collection. Like its predecessor – the CHANEL 19 created in 2019 – its name refers to the year of its creation. Functional and light, it is made of an extremely supple yet resistant leather. This bag comes in four sizes and an array of colors. Designed to be an easy fuss-free everyday bag, the Chanel 22 is more casual than the usual Chanel bag. Its interior, sophisticated and practical, closes with a magnetic button and purse-like drawstrings. It features an inside zipped pocket and a removable pouch held in place by a snap hook.
This bag is becoming more popular with each year that passes, and in 2024 it will be trendier then ever!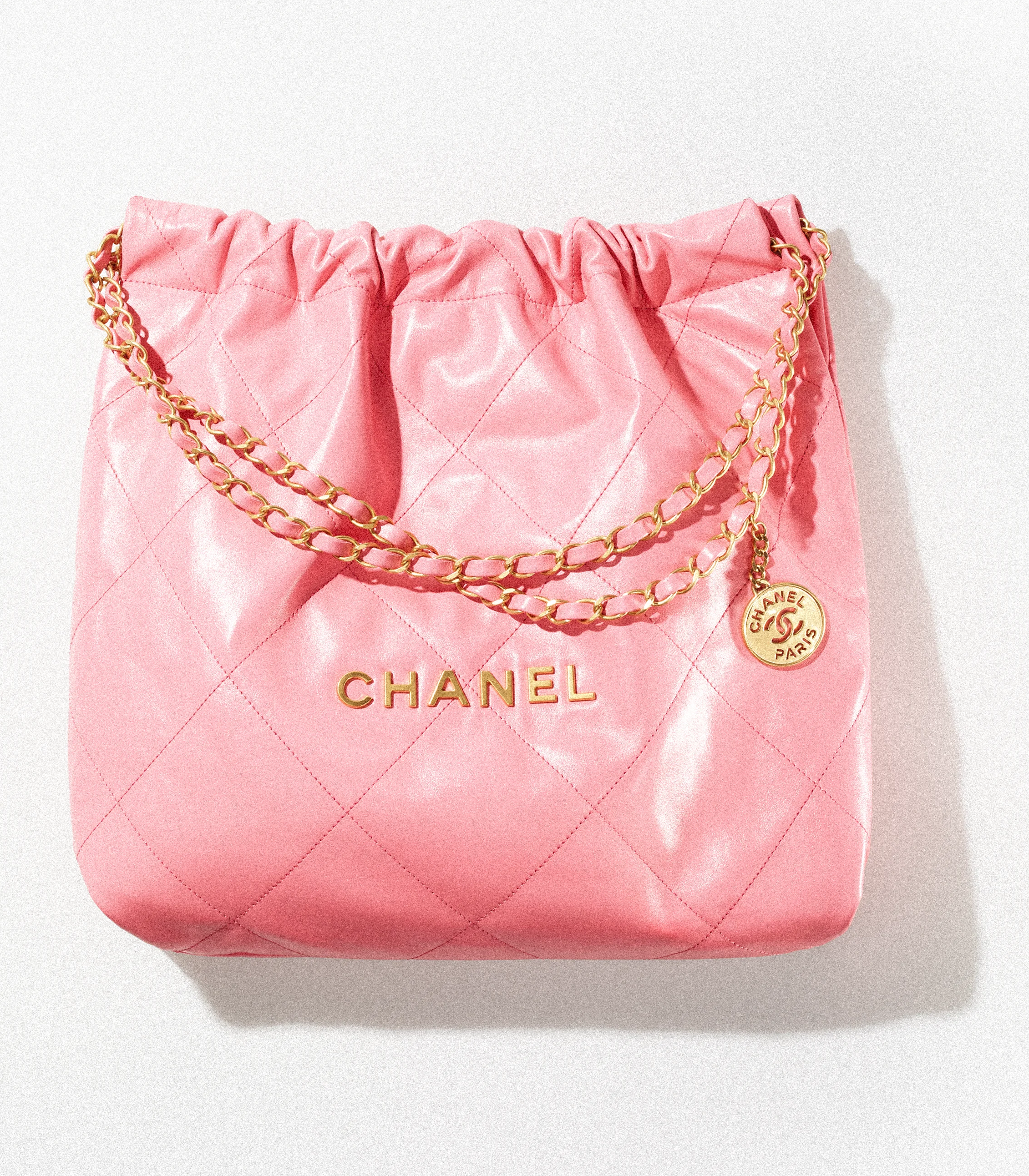 8. Loewe Squeeze Bag
Launched for fall/winter 23 the Squeeze is a new icon of Loewe. With beautiful ruched detailing and donut chain, the Squeeze is an innovative bag constructed in supple buttery leather and named for its distinctive squishy shape. It is a masterpiece of traditional craftsmanship and innovative research and is bound to be super popular this fall/winter.
The hobo shape is very trendy, but it has a classic allure that will always be chic.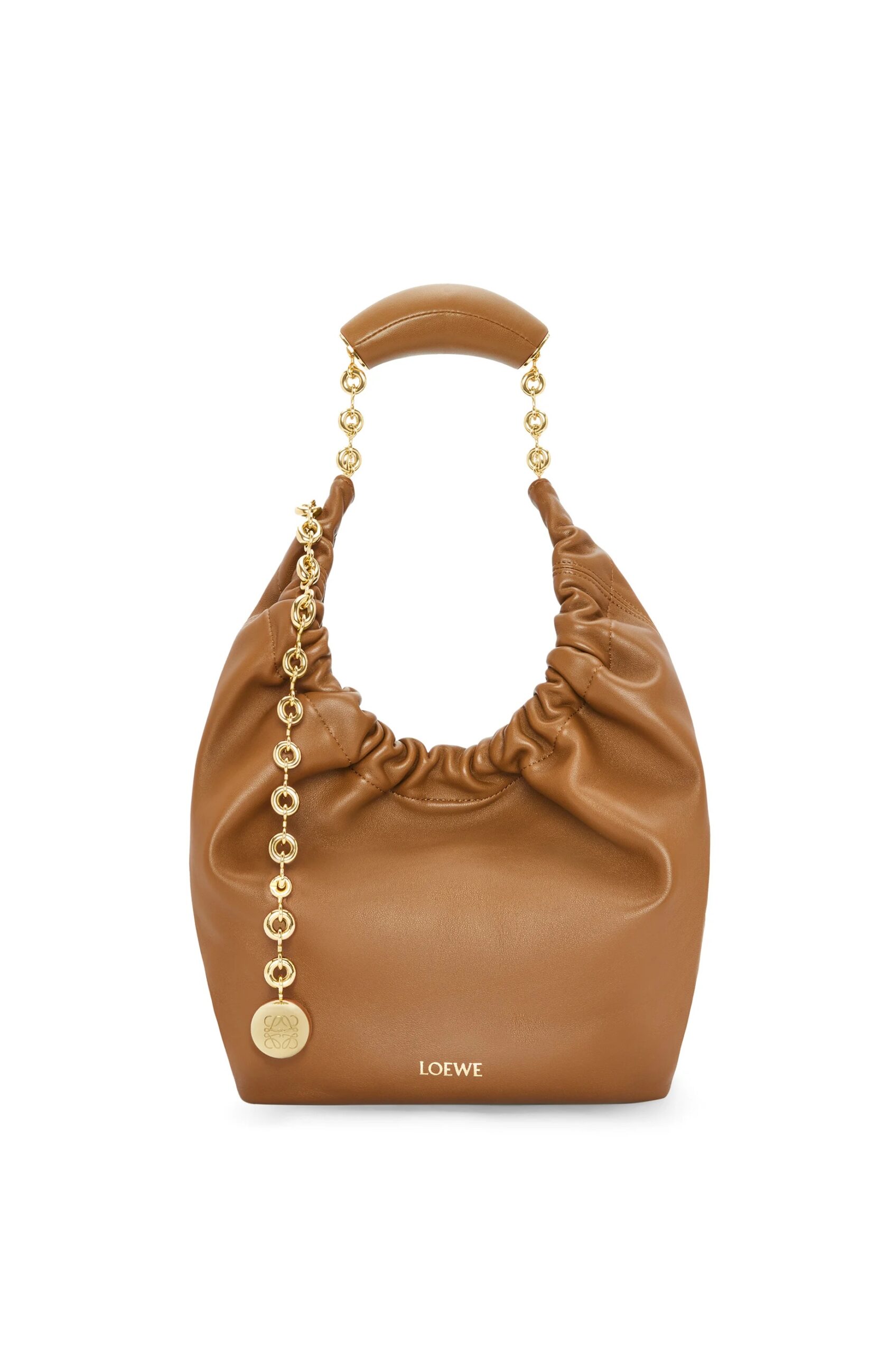 9. Mansur Gavriel Bucket Bag
Mansur Gavriel was founded in 2012 with only two offerings: a tote and a bucket bag. Since then they have expended and become a brand that is all about timeless luxury bags, but the bucket remains their most iconic style! It can be worn cinched or open, accommodating all your essentials, even in the mini mini size! It's made from high quality vegetable-tanned leather that is sourced from a family-owned tannery in Italy and is intended to age naturally over time, growing in character the more you use it.
Bucket bags are a huge trend for next year, and this one of the most classic you will ever find!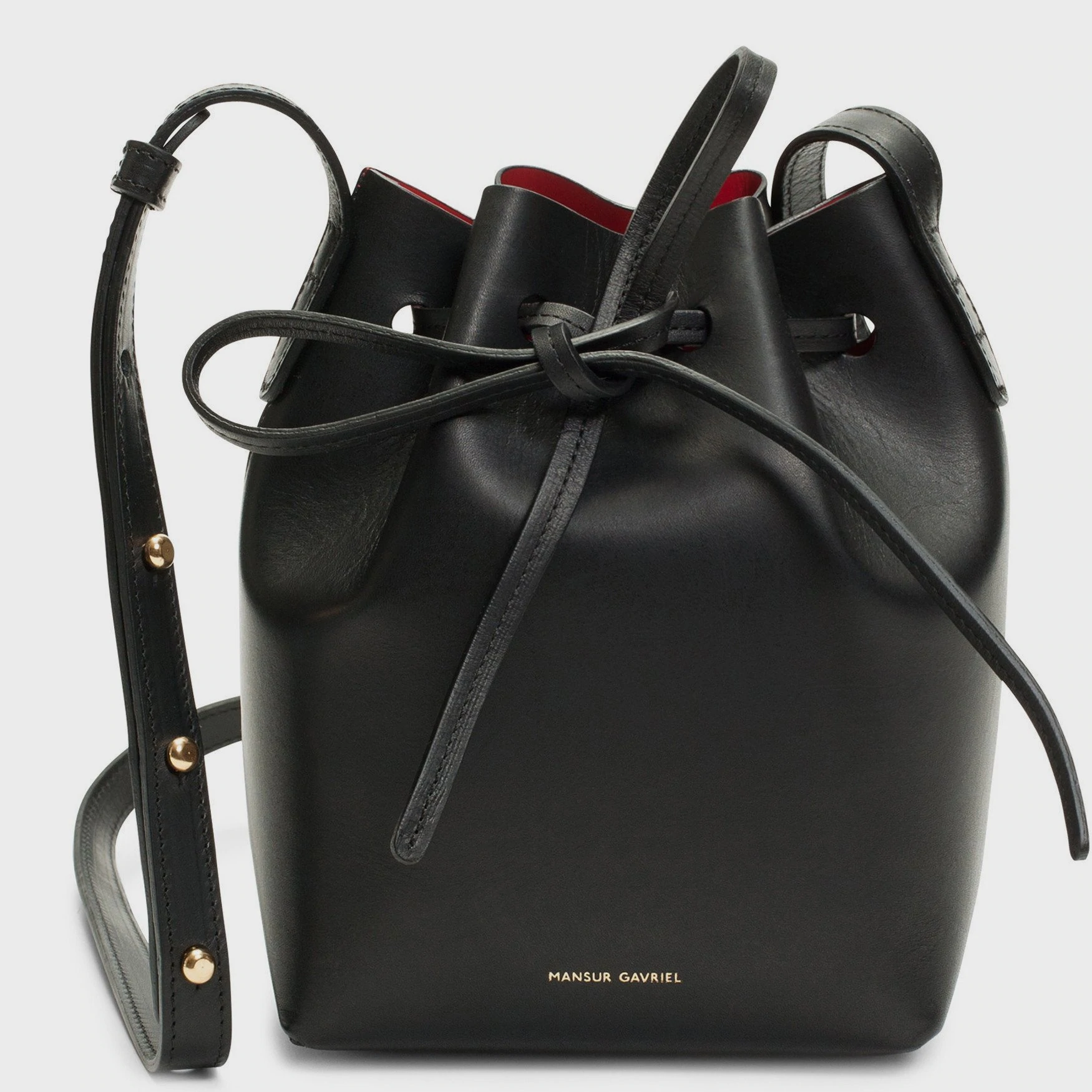 10. The Row Sofia Bag
The Row is known for their quiet luxury styles, they offer understated elegance and amazing quality in timeless pieces. The Sofia is available as a crossbody or top handle, both perfect for everyday wear. It has a clean, minimal silhouette and a gold-tone flip lock as the signature of the collection. Made in Italy from smooth leather, it has a compact flap silhouette perfectly sized for your phone, keys and wallet.
This is the epitome of quiet luxury, this bag would be a staple all your life!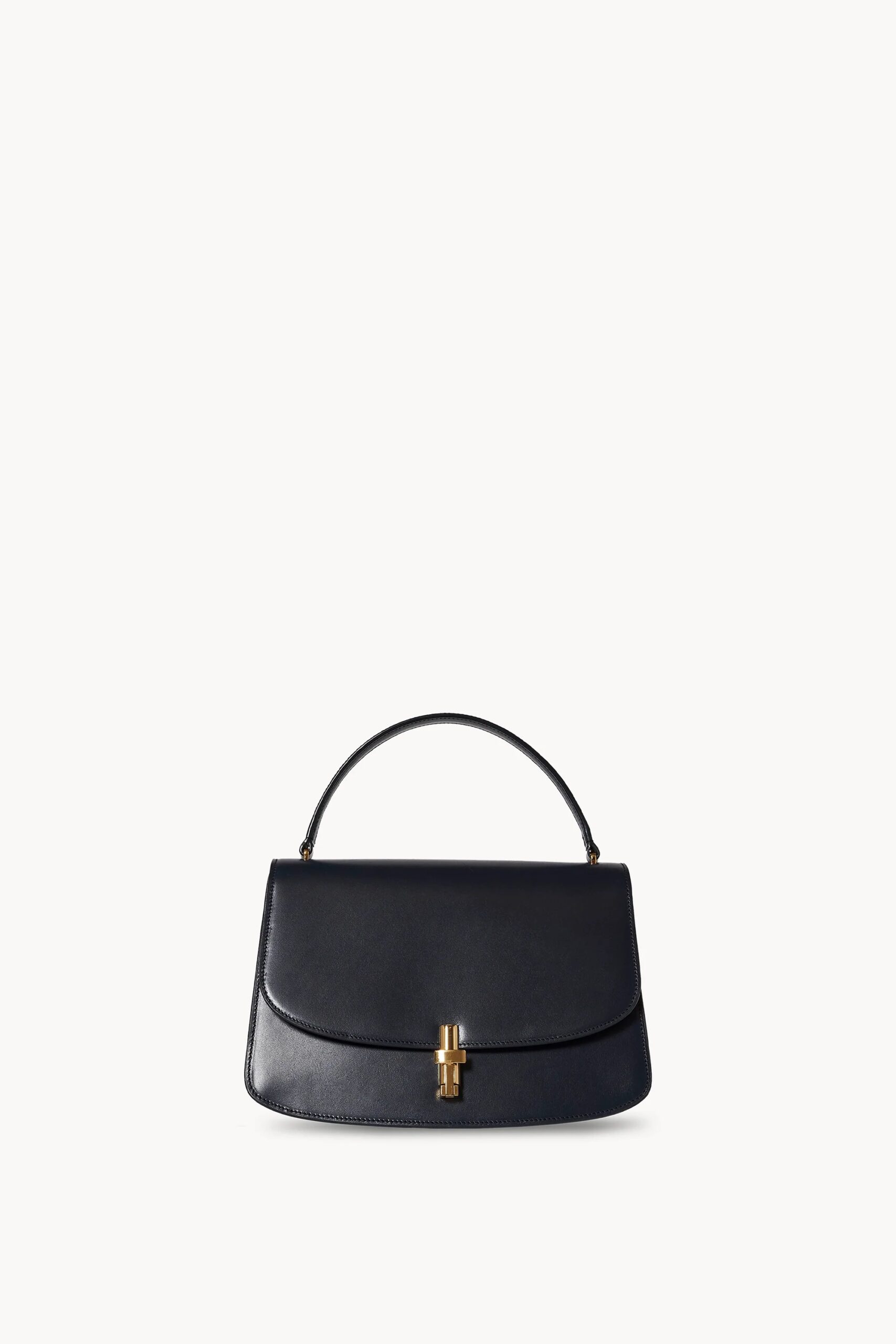 Hope you enjoyed the Top 10 Designer Bags To Buy In 2024! Check out The Next It Bags of 2024!