Welcome to our list of The Top 10 Designer Going Out Bags!
Going out means different things to different people, it could mean a party, a nice dinner, cocktails or a club, so the perfect going out bag will look different to everyone. It might be a stylish shoulder bag, a practical crossbody or a chic clutch, either way here I'll show you many options I'm sure you will love!
So, without further ado here are The Top 10 Designer Going Out Bags:
1. Saint Laurent Le 5 à 7 Bag
One of the newest launches of the brand this hobo bag fuses a vintage shape with a modern spirit, resulting in a beautiful bag that is quiet while still being fun. This Saint Laurent Hobo bag is neutral enough so you can pair with anything, but still interesting enough to give an exciting accent to any look. It's compact but will still hold everything you need, the signature YSL logo at the clasp gives it major vintage appeal, and it is as timeless as it gets. Plus, its hobo shape makes it very trend-forward. This bag is new but is already iconic of the brand, it is one of the most popular bags right now.
If I had to choose one bag from the recent launches to say will become a classic, I would say is this one. This is a beautiful timeless bag you will love for many years to come and you can take it from day to a night out!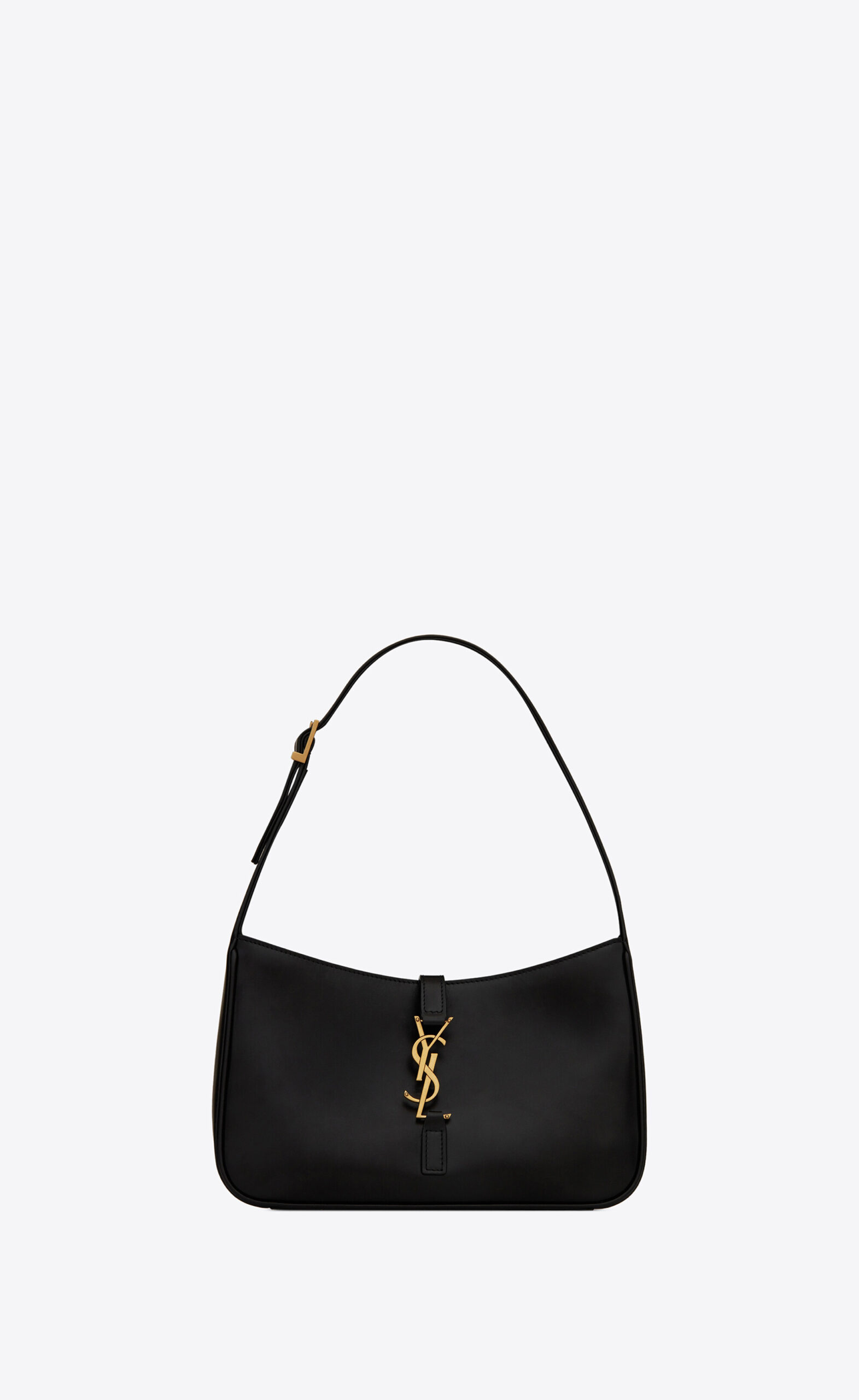 2. Dior Saddle Bag
The Saddle Bag was first created in 1999 at the peak of John Galliano's Dior tenure. Its initial appearance toed the line between what was considered high fashion and, for lack of a better word, ugly. The bag is intended to be worn short trapped and tight against the arm like a saddle, hence the name. After the enormous success of the bag in the 2000's, the bag was discontinued in the 2010's. In 2018 Maria Grazia Chiurri relaunched this bag and it has since become a part of the classic styles of the brand. The Dior Saddle bag takes its cues from the equestrian world. The inspiration can be seen in the graphic design with the now iconic asymmetrical flap. 
One of the most classic shoulder bags ever, the Saddle is an icon and one of the Top 10 Designer Going Out Bags!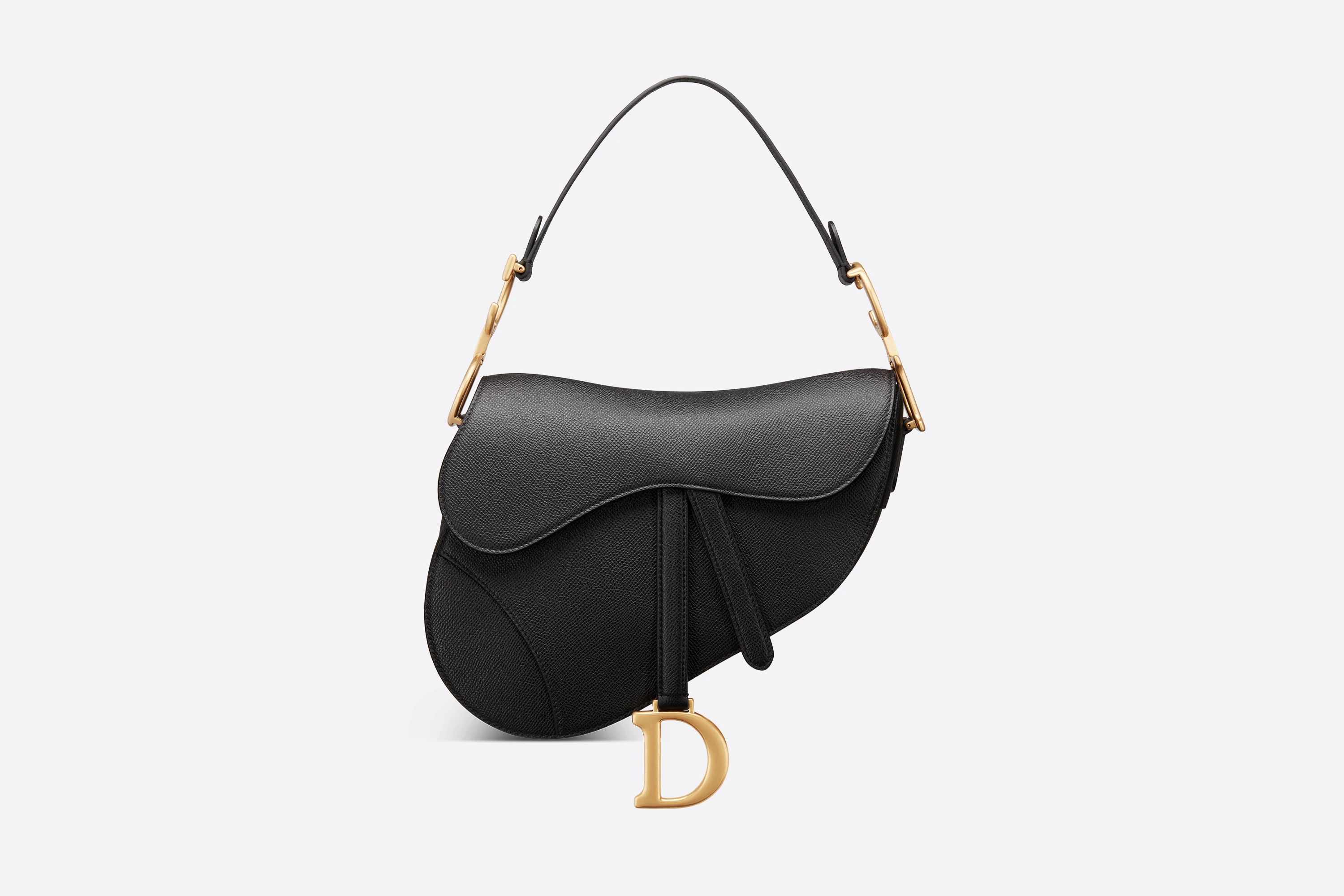 3. Prada Cleo Bag
The Prada Cleo Bag is becoming a classic staple of the brand, it was launched in late 2020 and is more popular with each year that passes. The Cleo draws inspiration from Prada's hobo bags from the 1990s archives and is crafted using traditional manufacturing techniques. Its construction incorporates some of the brand's codes, including flowing lines, sloping sides and an enveloping shape. Feminine, elegant and modern, this Prada Cleo bag is made of fine brushed leather, an expression of the brand's expertise. The Cleo bag now comes in a mini size with a flap that is perfect for a night out. 
You can wear the Prada Cleo to any occasion, it is a chic, cool and beautiful bag that will never go out of style!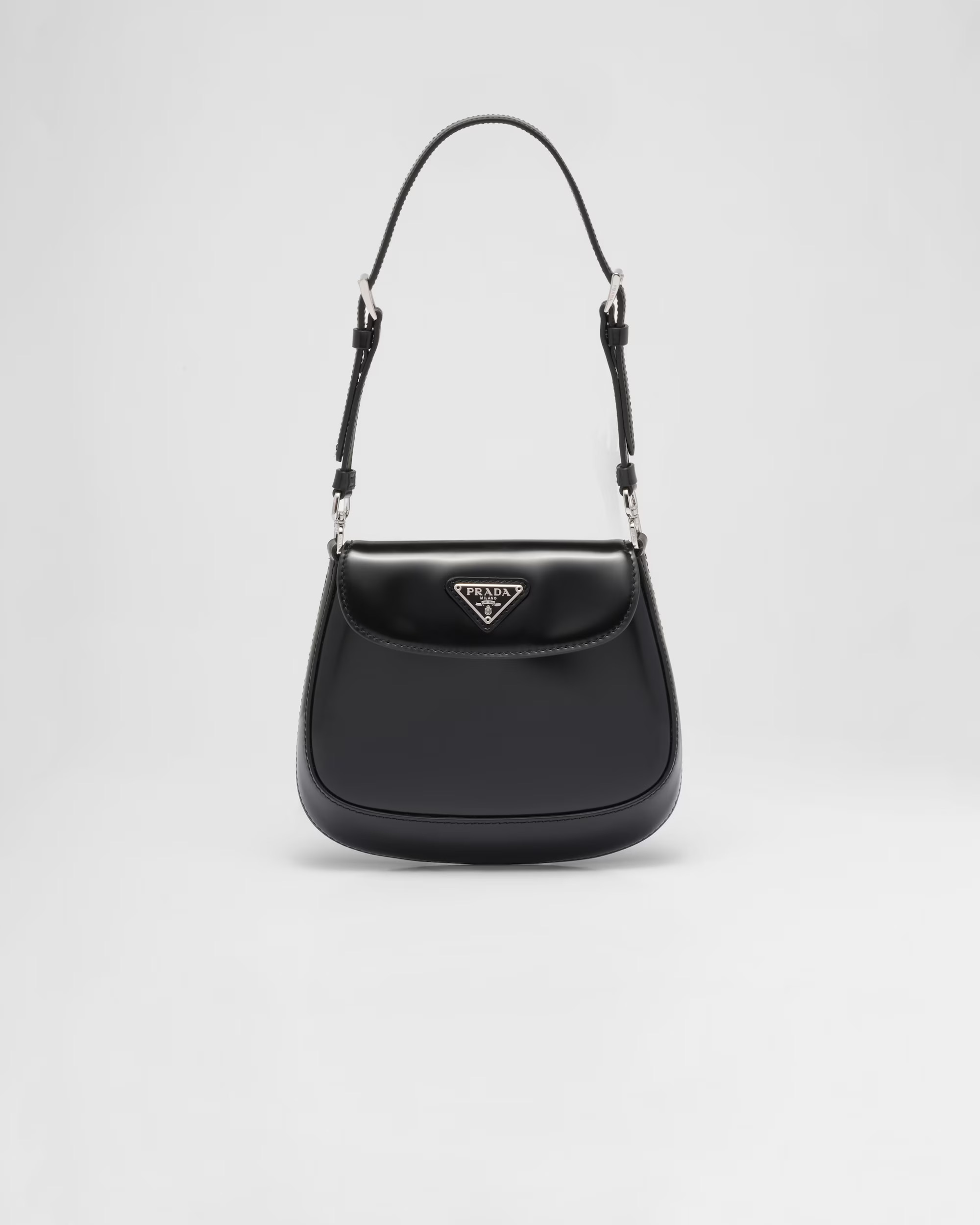 4. Chanel Wallet-On-Chain
Stylish, simple and chic, the Chanel Wallet on Chain is the perfect crossbody for a night out. Known for its versatile 24-inch chain strap and practicality of its many compartments, the Chanel WOC holds the status of a classic Chanel handbag while also being uniquely compact in size. With the wallet built into the bag, these Chanel handbags brilliantly combine small size with efficient space. Moreover, the versatility of the strap is a defining feature of this Chanel purse. The Wallet on Chain can be worn over the shoulder, as a crossbody, or even as a clutch/wallet with the strap tucked in. 
Providing all of the coin, cash and card space you could need, this Chanel handbag is a functional and fashionable statement piece.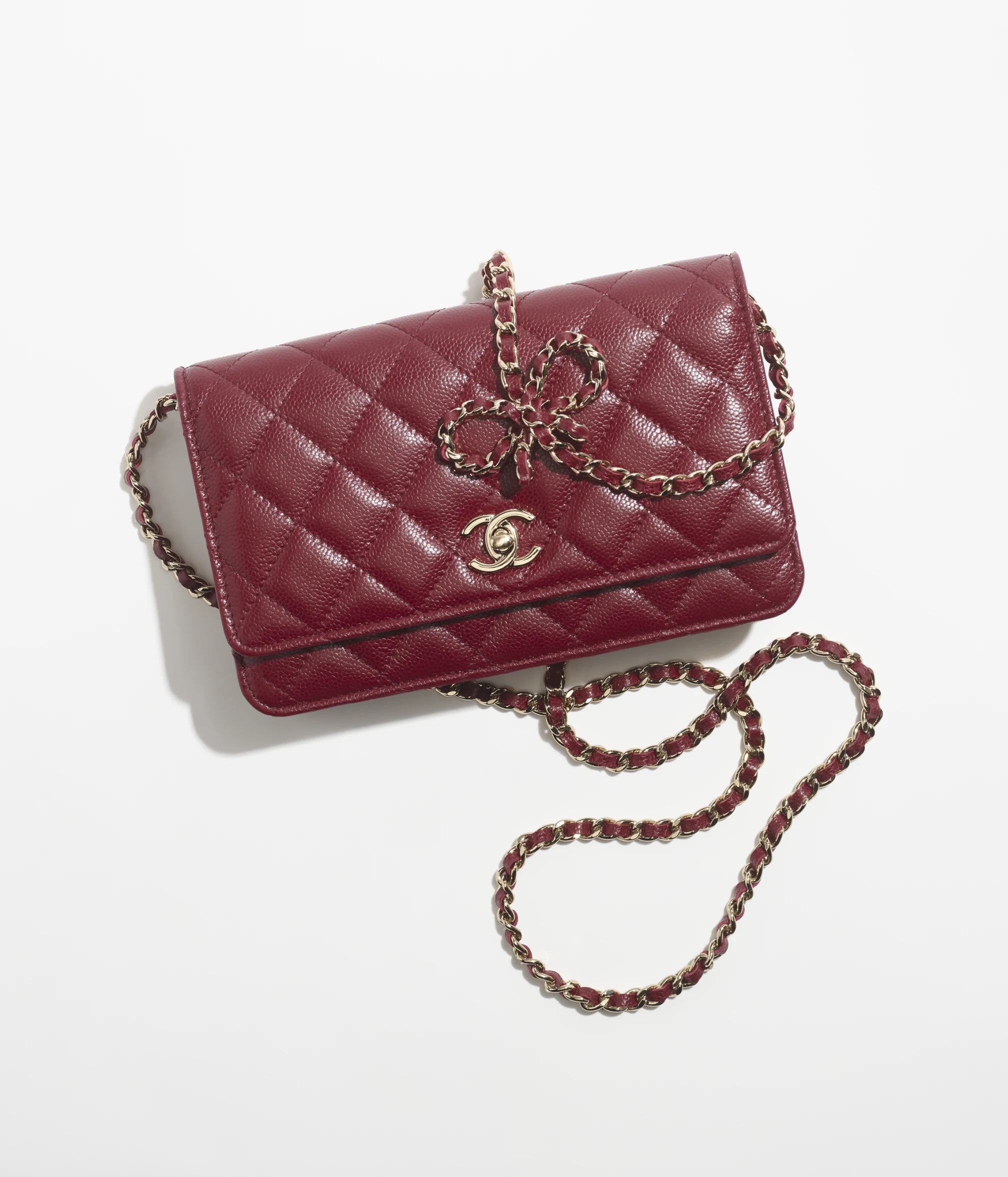 5. Paco Rabanne 1969 Chainmail Bag
This is the miniature version of the 'Iconic 1969' style that feels just as modern and fresh today as when it debuted 50 years ago. It's made from high-shine gold-tone brass chainmail and has a 'PR' disc halfway along the strap.
Nothing could be more iconic for a party then a Paco Rabanne bag!
6. Valentino Locò Bag
One of Valentino's newest bags, as seen in its resort 2022 collection, is one of those retro-inspired bags that is super popular now! Dubbed the Valentino Garavani Locò bag, the accessory essentializes the meaning of 'locomotive', with ease of movement and mobility serving as inspiration. Creative director Pierpaolo Piccioli presents the design in a few contemporary colorways like black, pink and yellow. As versatile as it is stylish, it sports two detachable handles, making it a top handle, crossbody and clutch all-in-one, perfect for any occasion!
This is a super stylish shoulder bag that has an interesting but classic shape! It is an amazing going out shoulder bag!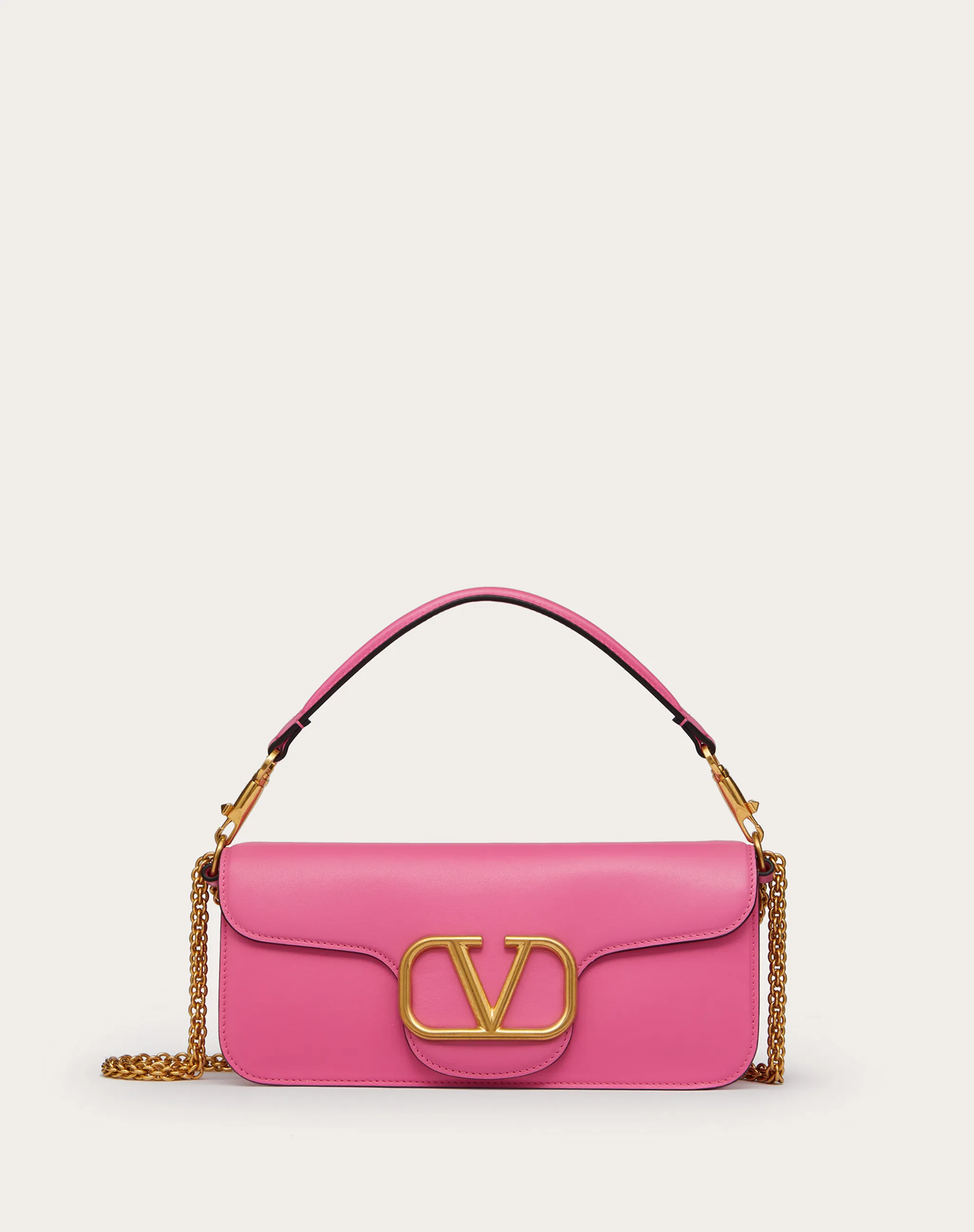 7. Givenchy Kenny Bag
One of the newest Givenchy bags it was introduced in Matthew Williams' spring 22 collection. The Kenny packs a punch in both statement and style. It is designed for both day and evening and is a beautiful representation of the brand's DNA. The Kenny is reported to be inspired by Kendal Jenner; the bag was seen the first time in her hand in a Met Gala after party. Crafted in Italy, Givenchy's Kenny shoulder bag is crafted of draped-effect leather or satin. It has a removable 4G padlock and G Cube chain handles.
The mini size is an amazing evening bag that is edgy and stylish.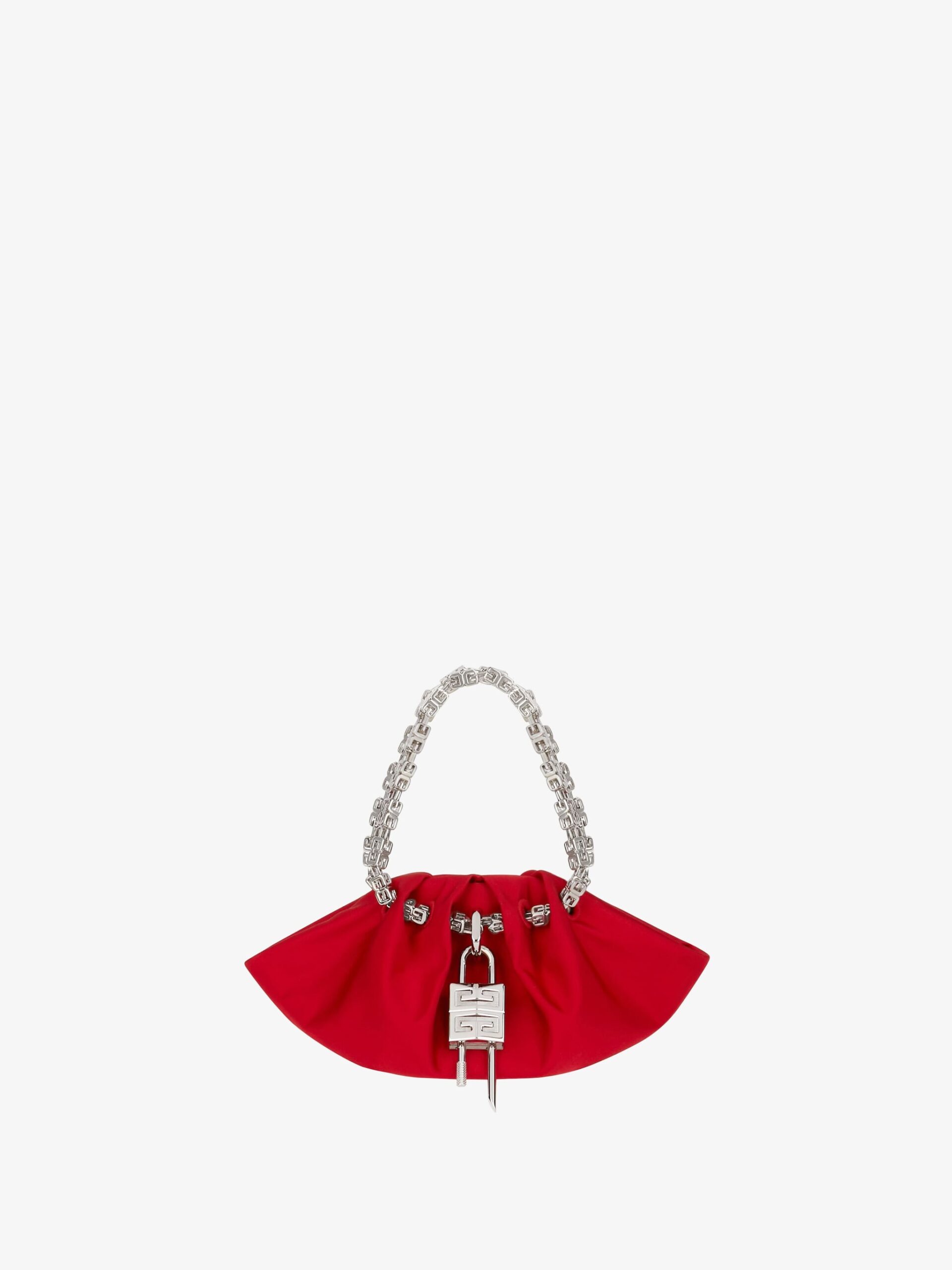 8. Cult Gaia Hera Bag
Cult Gaia is known for their party bags and this one does not disappoint! The Hera Shoulder bag is crafted from eye-catching rhinestone that give a metallic shine to the  trendy piece. This classic design exudes femininity and grace with a knotted shoulder strap and a slouchy silhouette. The frosted handheld bag is the perfect piece to add some Gaia sparkle to your life. This is a bag you can wear for evening events or to dress up casual daytime looks.
A bag you will not regret buying this one is the perfect going out bag!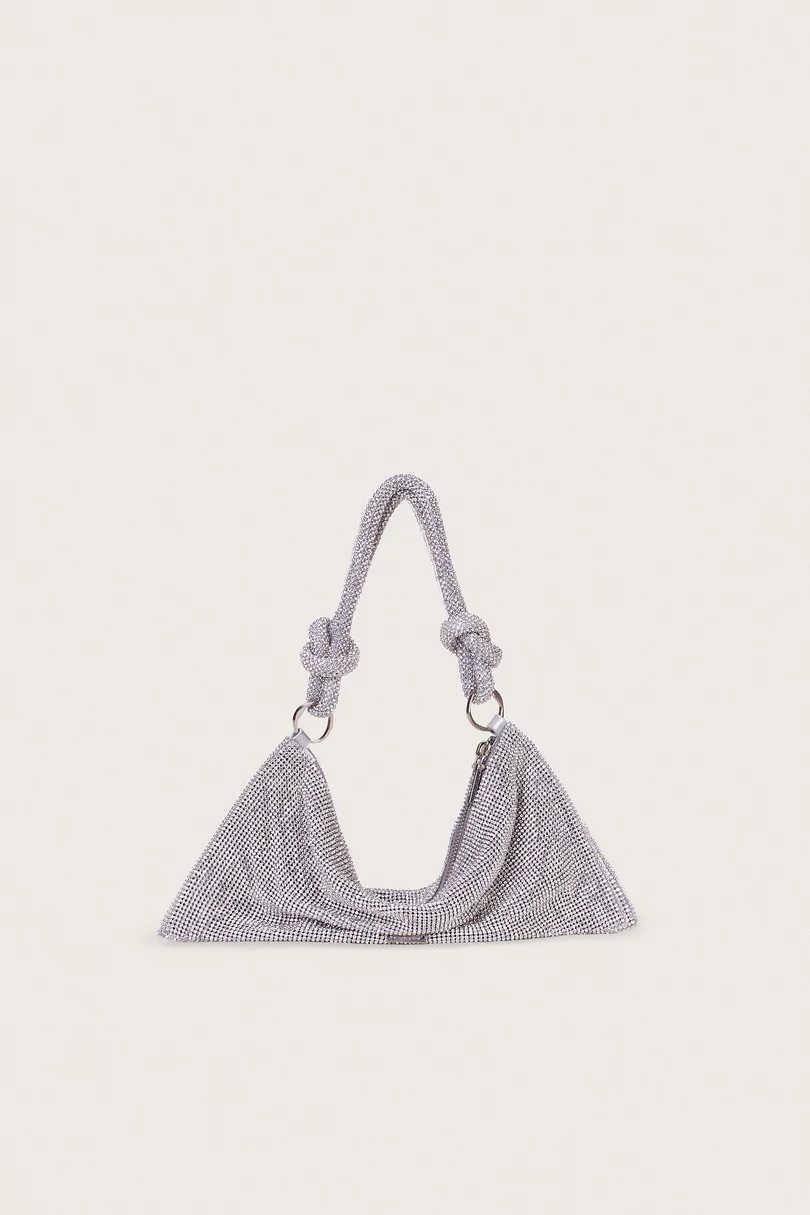 9. Saint Laurent Uptown Clutch
If you were looking for the ideal evening clutch look no farther! A classic clutch made with great materials and impeccable design, the Uptown clutch is a staple of the brand. Crafted in Italy from textured-leather, this 'Uptown' pouch has a sleek envelope shape with the iconic YSL gold hardware. 
It's the perfect companion for glamorous evenings when you want to travel light. It is an amazing going out bag!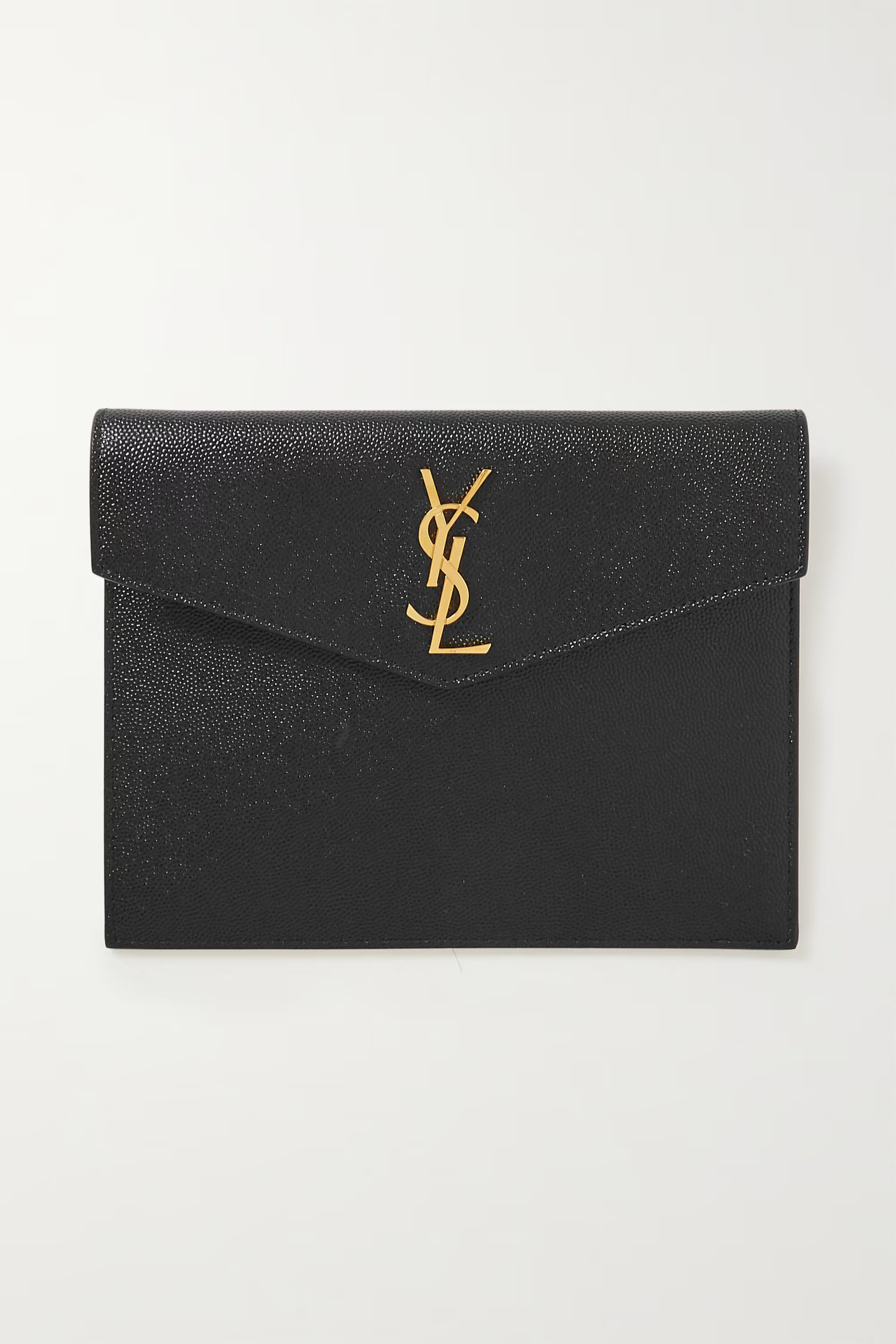 10. Gucci Dionysus Bag
This could be a mini crossbody or can be used as a stylish shoulder bag. The crossbody purse has a double-flap design made of Gucci's iconic coated canvas, and the U-shaped hardware used to close it dates back to the brand's fall 2015 ready-to-wear line. Dionysus is the god of harvest, wine, and partying, so it makes sense that the bag bearing his name has a more-is-more aesthetic. The bag's tiger closure was also influenced by mythology; it is said that Dionysus crossed the Tigris River on a tiger that Zeus sent to him. The sliding chain strap can be worn multiple ways. You can double it for shoulder carry or lengthen for crossbody wear.
This is a classic Gucci bag that was super popular in the 2010's, but it is still iconic. And the mini one is an amazing evening bag!