Welcome to our list of the Top 10 Investment Jewelry Pieces That Will Never Go Out of Style!
The right jewelry piece will last your whole life, it is a timeless investment! Here I'll show you 10 pieces you will love forever, they are so classic they will always be in style.
So, without further ado here are the Top 10 Investment Jewelry Pieces That Will Never Go Out of Style:
1. Panthère de Cartier Watch
A watch that doubles as a piece of jewelry, Panthère de Cartier is one of the most distinctive Cartier designs. Adorned in gold, diamonds, and exquisite gemstones, it is a staple for a woman who never goes unnoticed. When it was launched in 1983, the Panthère watch introduced the concept of jewelry watches. This best-selling watch was embraced by the fun-loving 80s, proving particularly popular with the art scene. An icon of the brand this is a watch that can transition easily between settings, from a work meting to a party.
This is one of the most elegant watches you will ever find, it is definitely worth the investment!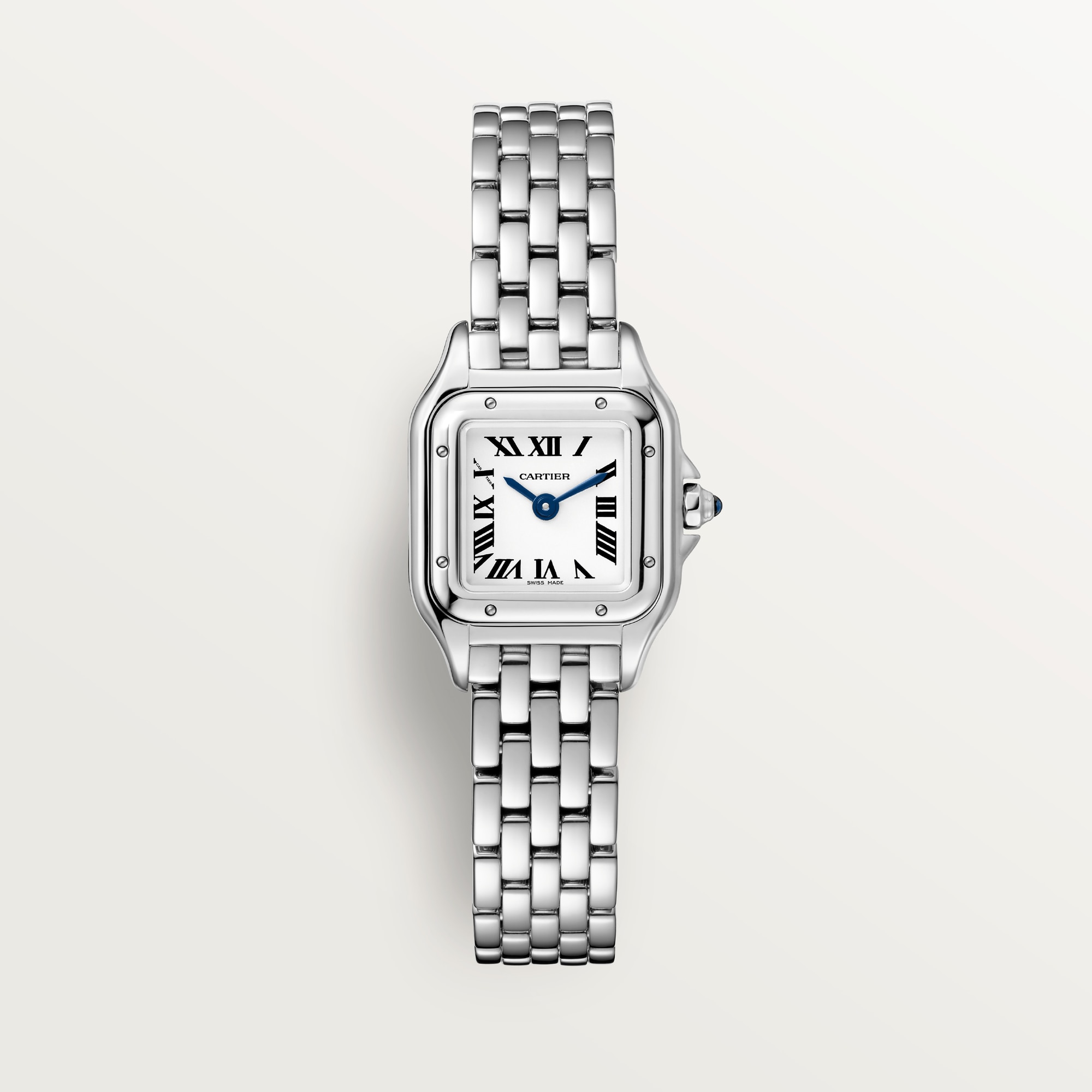 2. Van Cleef & Arpels Alhambra Necklace
In 1968 a four-leaf clover design was introduced, and 50 years later it remains emblematic of the famous brand. It was inspired by the quatrefoil motifs that are found on the Moorish tiles of the Alhambra Palace in Granada. The Alhambra was also meant to function as a lucky charm — a tradition that stems from the Touch Wood rings introduced in 1924. It is as popular today as it was 50 years ago, proving the point that good design never goes out of fashion. A celebration of the Maison's creativity, its pure lines and distinctive beaded silhouette are brought to life with a broad palette of natural materials. The Van Cleef & Arpels Alhambra necklace holds an impressive 113% of its value, according to The RealReal.
This is a classic investment piece that will never go out of style and is also an amazing piece to pass on from one generation to the next.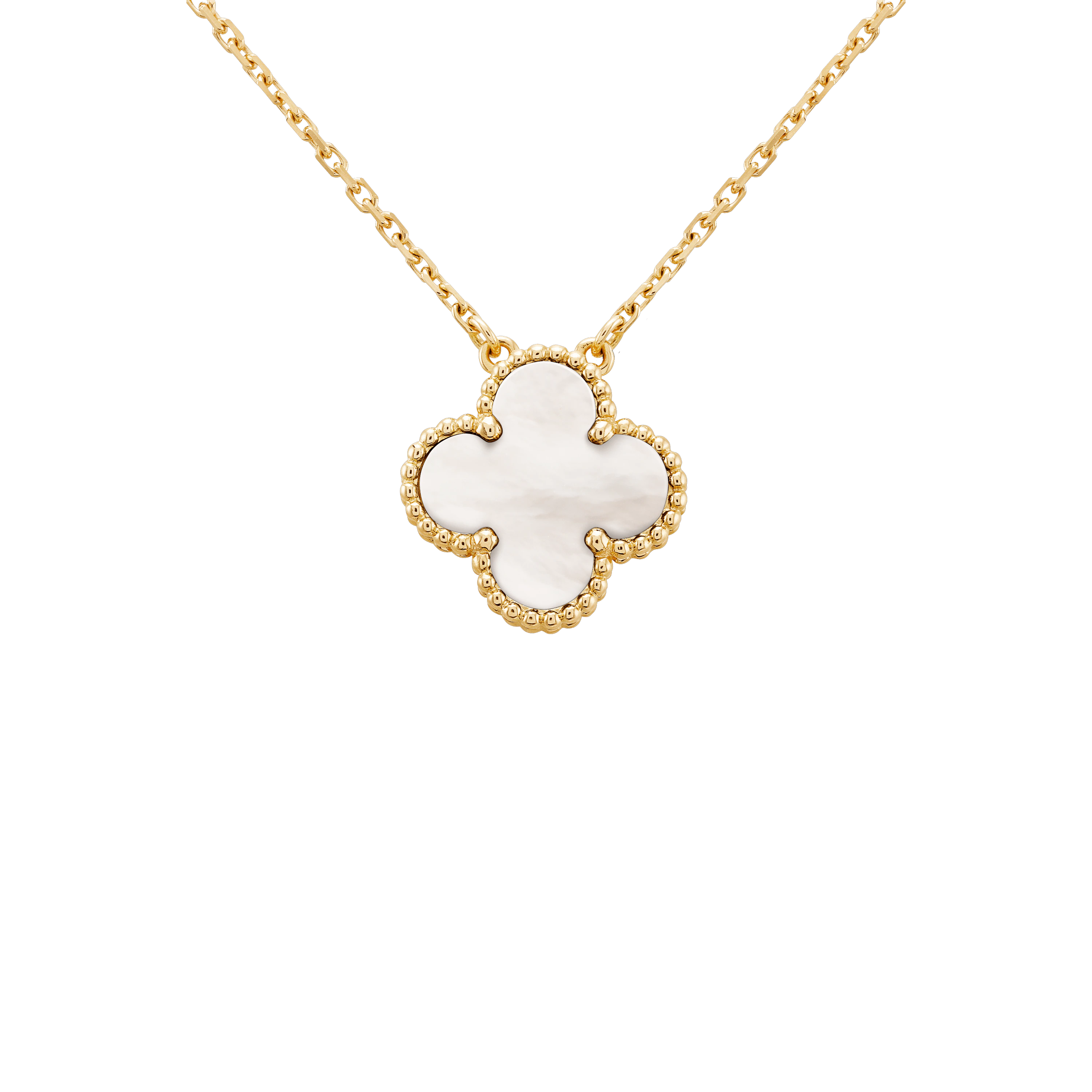 3. Mikimoto Pearl Necklace
Pearls tend to be polarizing—some people claim they're dated, but I firmly believe they are a classic. Nobody does a strand of pearls better than Mikimoto, whose founder, Mikimoto Kōkichi, is credited for creating the first cultured pearl in the 1890s. Each of Mikimoto's cultured pearl strands are a work of art born from the mystery of the sea. The creation of these strands requires incredible skill, judgment and craftsmanship. The journey begins with a rigorous selection process, choosing the very best quality pearls.
This necklace is a classic piece that is guaranteed to hold its value if you ever need to sell it.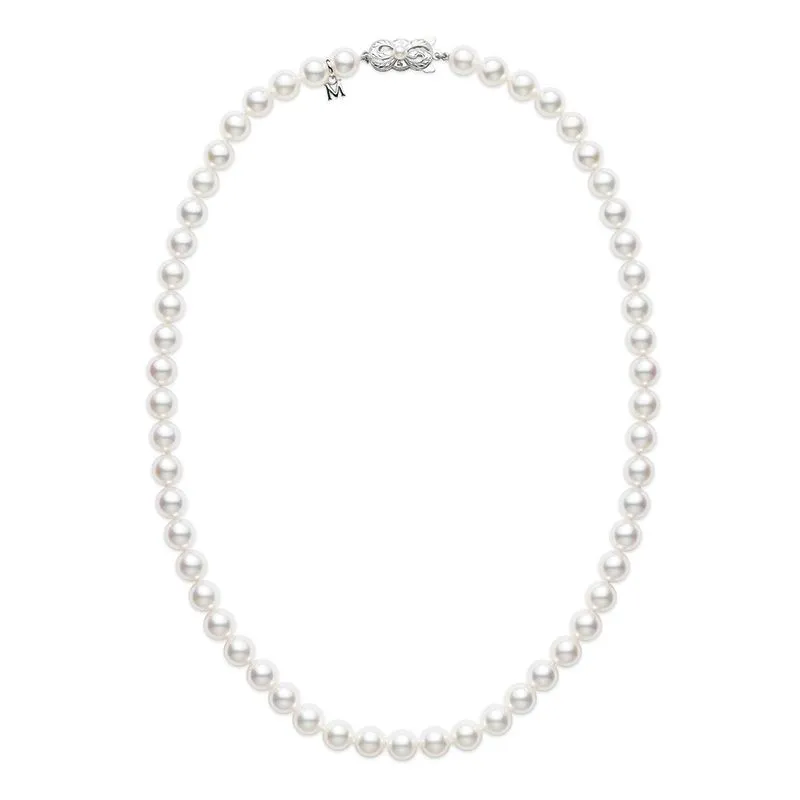 4. Tiffany & Co Diamond Engagement Ring
In 1886 Tiffany introduced the engagement ring as we know today, their designs remain some of the most iconic jewels in the world! The iconic Tiffany setting, which elevates the diamond above the band, is one of the most recognizable features of their engagement rings. Whether you prefer a classic solitaire or a more elaborate design, a Tiffany & Co diamond engagement ring is sure to make a statement and be a lifelong companion. Tiffany & Co Diamond Engagement Rings are so beautiful they have been a symbol of the world's greatest love stories for over 130 years.
This Tiffany Setting engagement ring in platinum can cost from $16,000 to $40,000 depending on the diamond.
5. Cartier Love Bracelet
Italian jewelry designer Aldo Cipullo created the Cartier Love bracelet in the Cartier New York workshops in the 1970s. "Love symbols should suggest an everlasting quality" the designer said. Love is the ultimate expression of Cartier's design vision. Perfect clean lines and precise proportions meet in an oval bracelet formed of two rigid arcs that must be screwed together using a special matching screwdriver. With its unique locking mechanism, it shows that love is not to be taken lightly. A symbol as strong as the eternity ring itself, the 'Love' bracelet has been, for more than 40 years, a token of love and attachment.
According to Rebag, the now-iconic Cartier Love bracelet holds 97% of its retail value on the resale market, making it a must-have Cartier piece.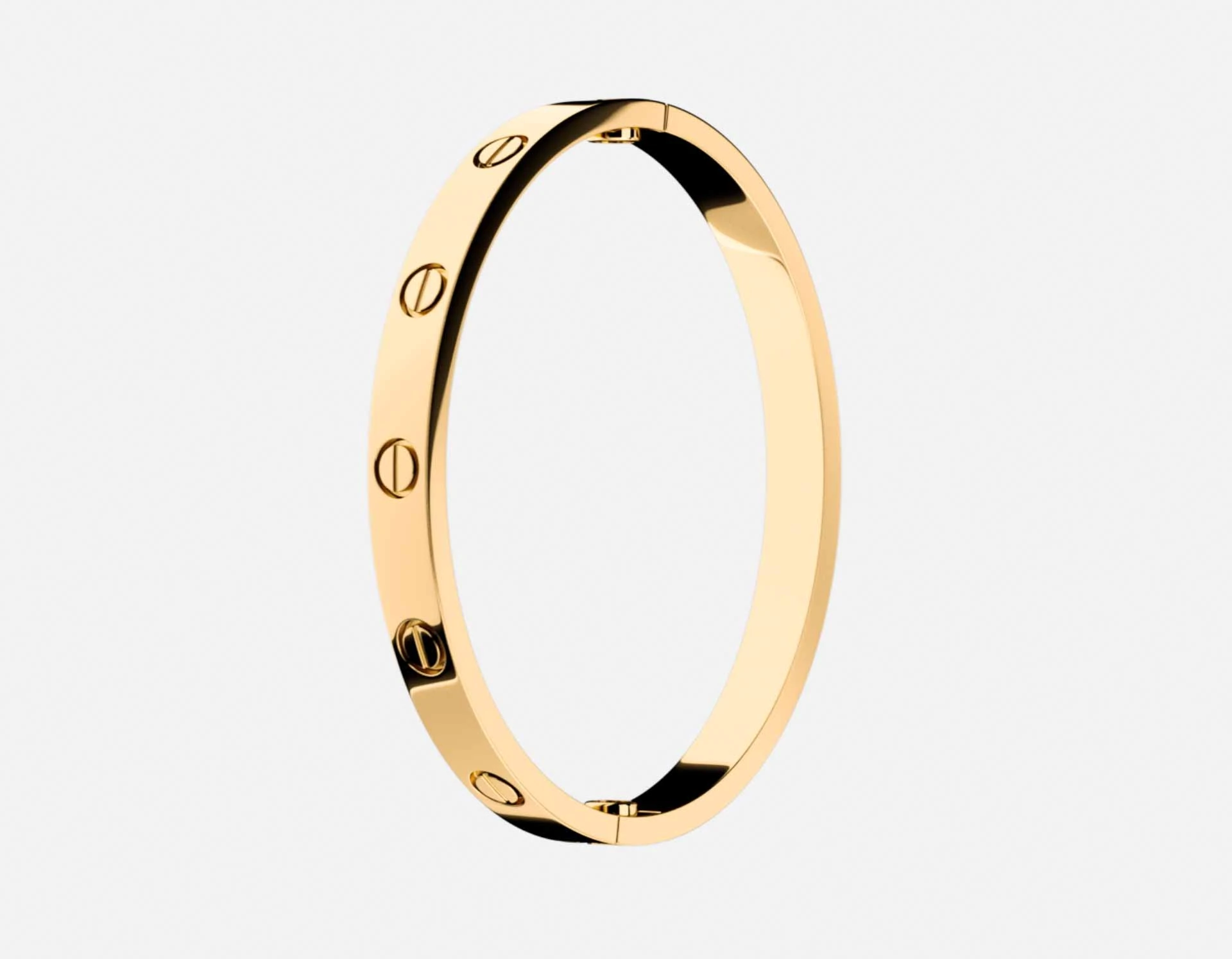 6. David Yurman Cable Bracelet
Founded in the 1970s, David Yurman is a relatively young brand, however, the brand remains iconic within the jewelry market. In 1983, David Yurman introduced his signature cable bracelet, which quickly became an icon in the jewelry industry. Today, these bracelets continue to hold onto their value on the resale market.
A jewelry staple for almost 40 years, the Cable Bracelet is a great way to start your jewelry collection, being the least expensive item on this list.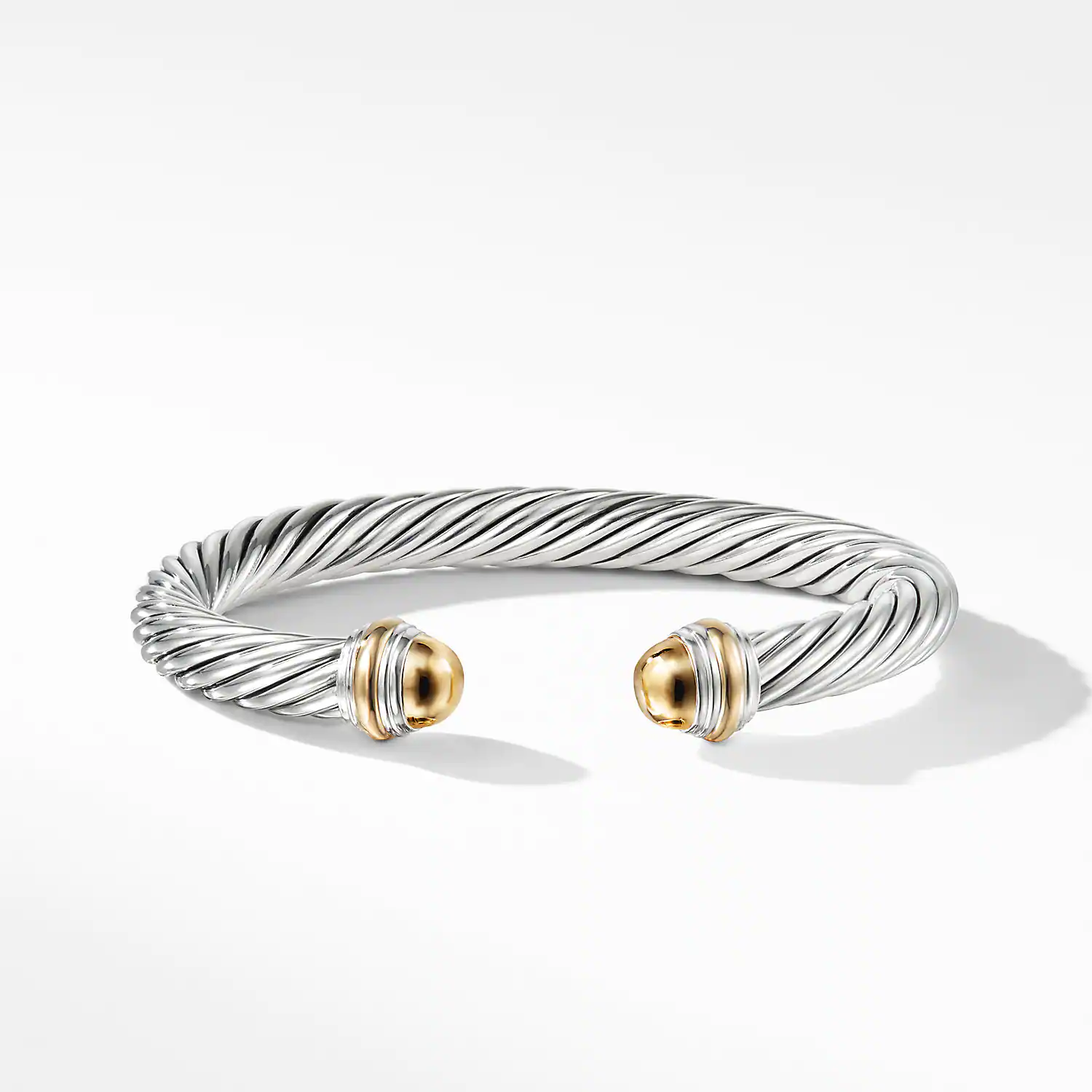 7. Cartier Trinity Ring
The famous Cartier 'three-ring' made its first appearance almost 100 years ago, in 1924, during the Art Deco craze. It was designed by Jean Cocteau, the French writer, painter, filmmaker and poet, who was a great friend of Louis Cartier. The simplicity of the three interlocking rings, each of a different gold color, quickly became a classic. It seemed appropriate that this ring, which supposedly symbolized friendship, fidelity and love, should be a favorite among jewelry collectors.
It is also to be noted that the technicality of the 'Trinity' models, as simple as it may look, is an incredible achievement, allowing the three bands to slide smoothly over the skin.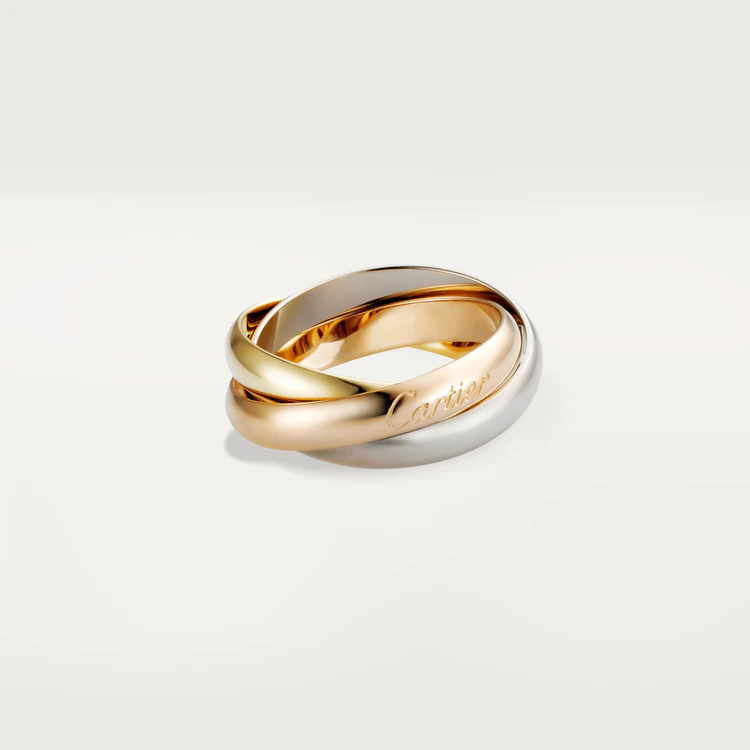 8. Bulgari Serpenti Watch
Empowered by fascinating myths, since ancient times the snake, an emblem of wisdom, rebirth and vitality, is a constant presence in jewelry. Bulgari was one of the first twentieth-century jewelers to turn this millenary motif into a watch timepiece. In the very stylized models of the late 1940s, the supple body was of polished yellow gold, either in the flexible Tubogas bands or in gold mesh. Then, the serpent Tubogas versions explored every possible shape of case and dial while materials ranged from gold to steel.
Whether in a realistic or geometrically abstract manner, the snake winds along BVLGARI'S history as an embodiment of its hallmarks: love for color, juxtaposing materials, unmistakable wearability and state-of-the art goldsmith techniques.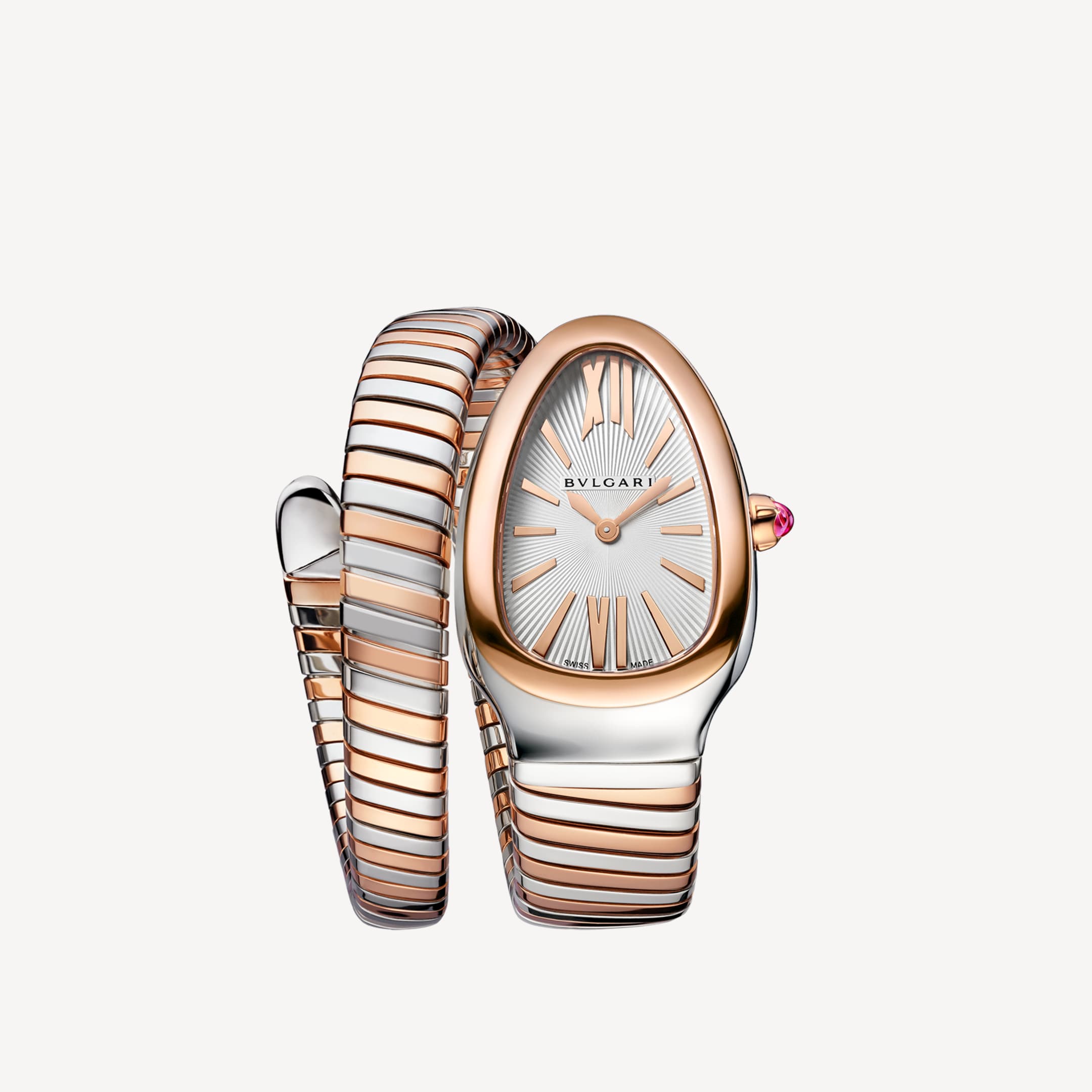 9. Chaumet Bee My Love Bracelet
A graphic jewelry reinterpretation of the honeycomb, Bee My Love offers a modern take on the imperial symbol of the bee. Feminine and classic the Bee My Love collection features rings, necklaces and bracelets, each one as elegant as the last. Available in yellow gold, rose gold and white gold, there are also beautiful diamond adorned variations. They also stack perfectly so you can mix and match freely.
An elegant, minimalist and classic designer bracelet, this is one you will love your whole life!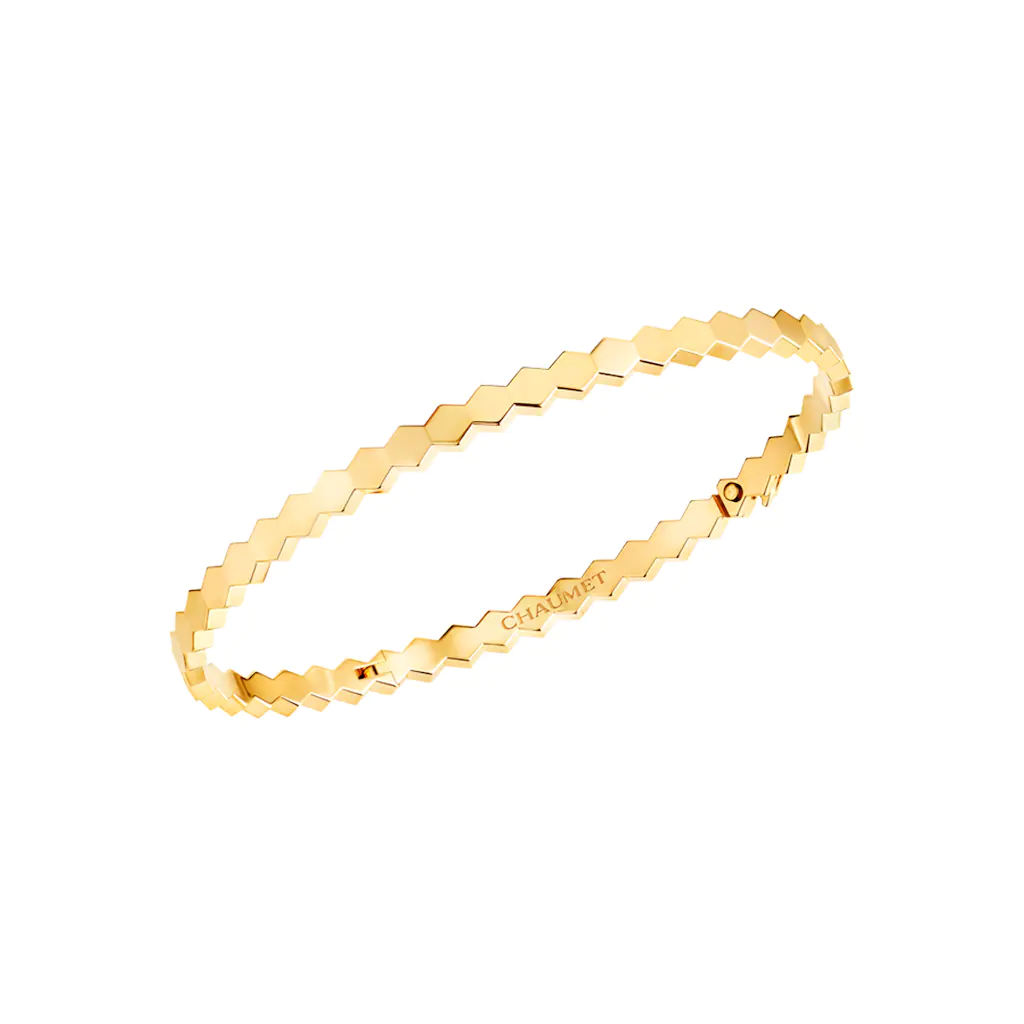 10. Tiffany & Co Elsa Perretti Bone Cuff Bracelet
The legendary model, Halston muse, and designer created the now-iconic Bone Cuff Bracelet in 1974. Peretti began her career at Tiffany's in 1974, and five years later became the firm's principal designer. Her silver pieces had the desired effect of attracting a younger clientele, who wanted amusing jewelry at more affordable prices. Inspired by her visits to a Capuchin crypt in Rome and the undulating lines of Antoni Gaudí's Casa Milà in Barcelona, the Bone Cuff comes in a number of precious metals. The sublime asymmetry and sensuous contours of the Bone cuffs have an ergonomic quality that makes them one with the body.
According to Rebag's Clair Report, the bracelet retains an average 102% of its retail value — a sure thing for resale. This is a timeless investment piece!