Welcome to our list of The Top 10 Luxury Bags to Begin Your Collection!
If you want to start your designer bag collection, you have come to the right place! Your first designer bag should be a design that won't go out of style and that you would love for years to come! Here I'll show you 10 options you will love.
So, without further ado here are The Top 10 Luxury Bags to Begin Your Collection:
1. Saint Laurent Sac de Jour
The most classic of all Saint Laurent bags the Sac De Jour was designed in 2013 by then creative director Hedi Slimane. The Sac De Jour or bag of the day was inspired by the Hermès Birkin and is one of those bags that will never go out of style. This bag also does not have flashy logos, only a small Saint Laurent Paris marking near the top. This bag is elegant, chic and fashionable and with the different sizes offered they can easily go from work, to lunch, to a night out.
This is an investment bag that you will not regret buying, it will easily be one of your favorite handbags!
2. Hermès Herbag
The Herbag is one of Hermès' most accessible bags thanks to its canvas construction. The top flap is made from thick, durable leather and features the clou de selle closure while the bag's body is made entirely of canvas. The top can be detached from the body, allowing for the wearer to mix and match Herbags. This Hermès purse, which also came in a backpack version, has been compared to the Kelly because of its elegant, classic style, however, the Herbag is a mere fraction of the Kelly's price. 
The Herbag was discontinued in the mid-2000s and was reintroduced in 2009 as the Herbag Zip. The Zip has a few added elements intended to update the Herbag. The newer version features an external pocket, a zip pocket, and an interior removable pouch. Both the Herbag and the Herbag Zip have a top handle and a strap.
The price of a Hermès Herbag starts at $2,800, which is very affordable for Hermès standards.
3. Chanel Wallet-On-Chain
Stylish, simple and chic, the Chanel Wallet on Chain, is a must-have staple for any woman on the go. Known for its versatile 24-inch chain strap and practicality of its many compartments, the Chanel WOC holds the status of a classic Chanel handbag while also being uniquely compact in size. With the wallet built into the bag, these Chanel handbags brilliantly combine small size with efficient space. Moreover, the versatility of the strap is a defining feature of this Chanel purse. The Wallet on Chain can be worn over the shoulder, as a crossbody, or even as a clutch/wallet with the strap tucked in. Providing all of the coin, cash and card space you could need, this Chanel handbag is a functional and fashionable statement piece. Naturally, it is also among the most popular Chanel bags on the resale market, as the value of this style only continues to grow.
This is the least expensive Chanel bag and is one of the Top 10 Luxury Bags to Begin Your Collection!
4. Prada Cleo Bag
The Prada Cleo Bag is becoming a classic staple of the brand, it was launched in late 2020 and is more popular with each year that passes. The Cleo draws inspiration from Prada's hobo bags from the 1990s archives and is crafted using traditional manufacturing techniques. Its construction incorporates some of the brand's codes, including flowing lines, sloping sides and an enveloping shape. Feminine, elegant and modern, this Prada Cleo bag is made of fine brushed leather, an expression of the brand's expertise. The Cleo bag now comes in a mini size, with a shoulder strap and also with a flap, not to mention the multiple colors, patterns and materials. 
You can wear the Prada Cleo to any occasion, it is a chic, cool and beautiful bag that will never go out of style!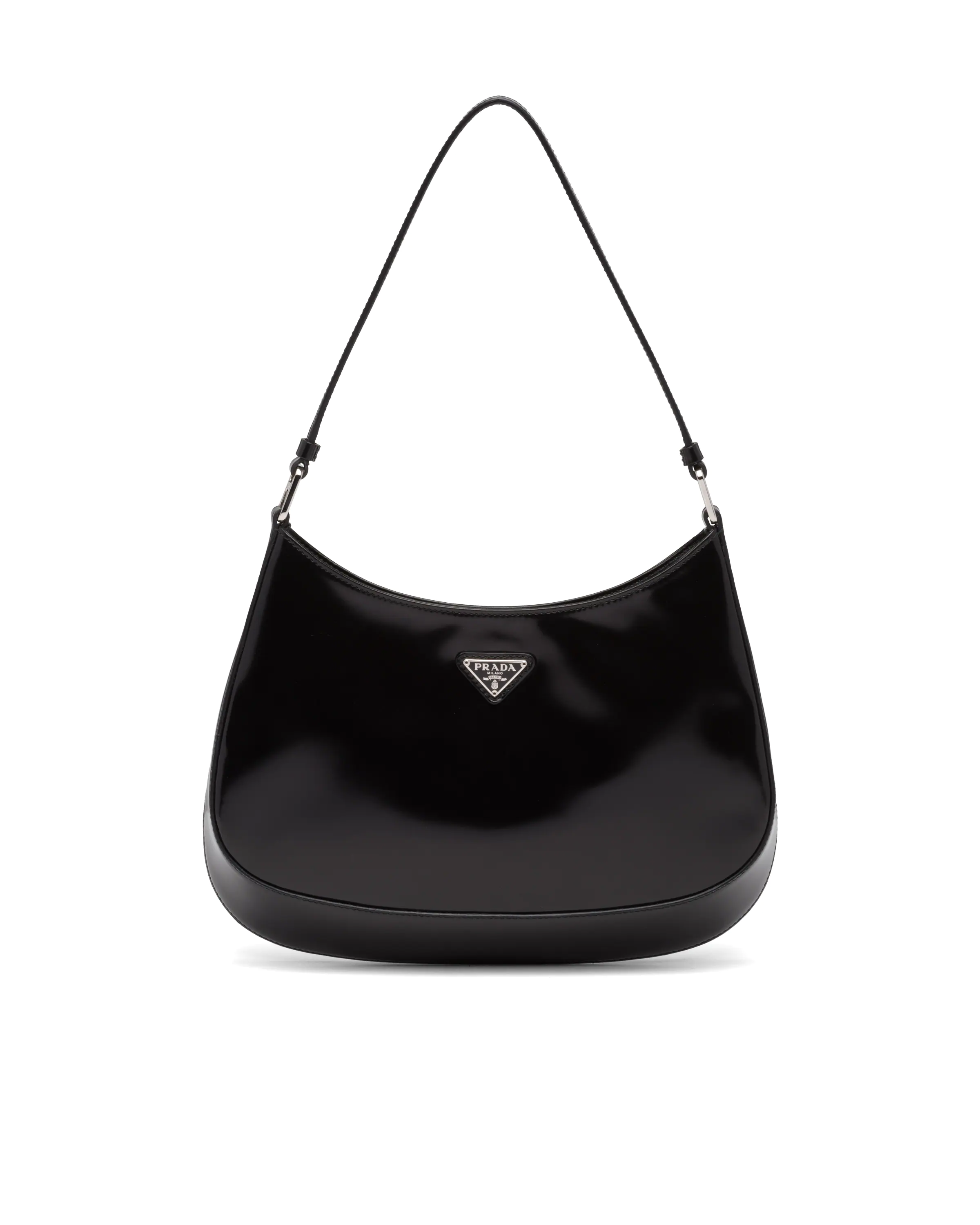 5. Marc Jacobs The Tote Bag
A go-to carryall that's ready for anything, I love this practical tote for everyday wear. The type of bag you don't have to be too precious with because it is made for heavy wear, it comes in multiple sizes, so you can pick the best one for your necessities! Whipped up in canvas, this larger-than-life bag is printed with the style name on the front, trimmed with soft leather and topped with two leather twin handles. It has zipper closure to ensure all your belongings are secured! You can also attach a crossbody strap for easy carrying.
This bag is an amazing option given the price point, it will be your best friend for everyday wear!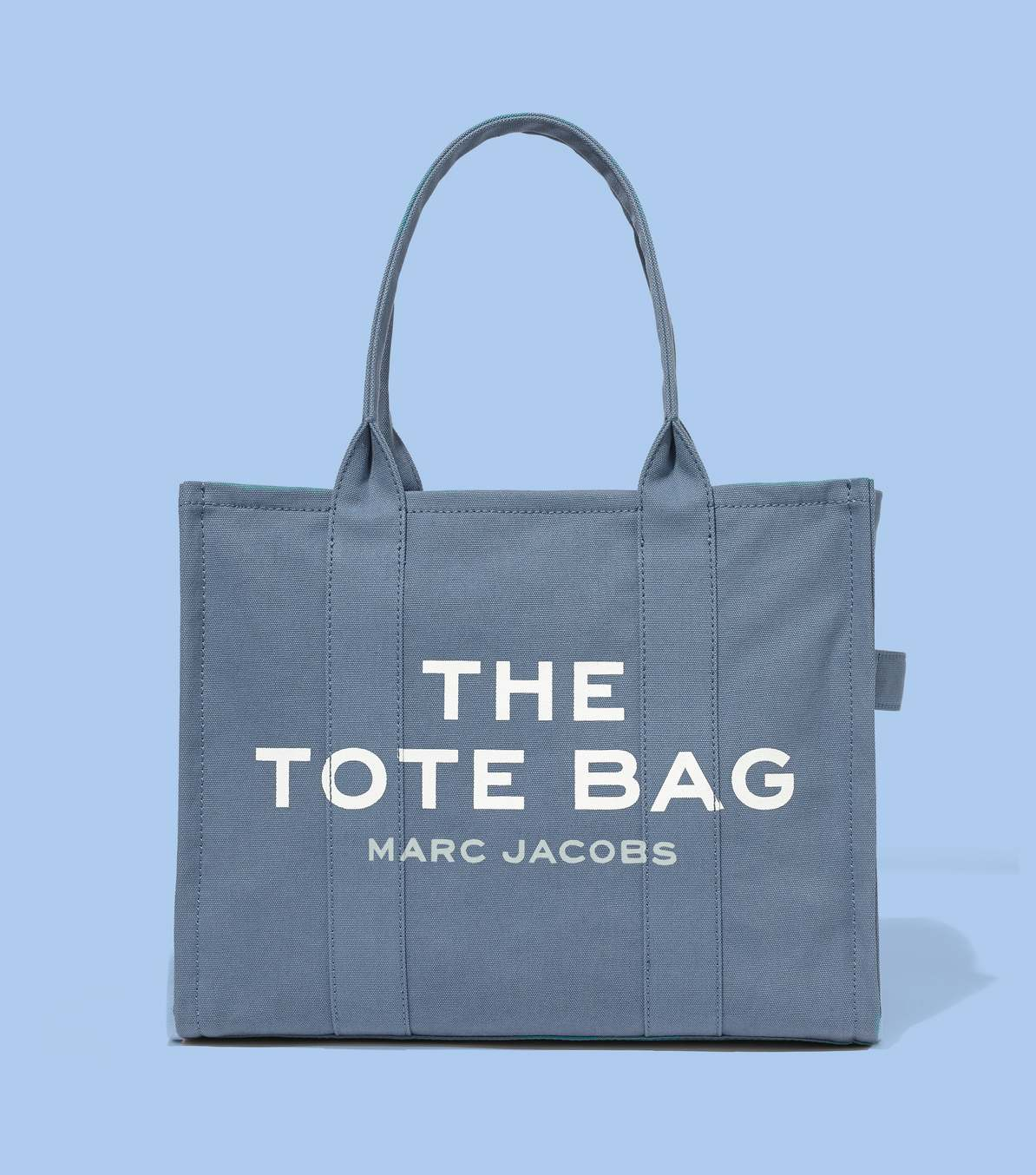 6. DeMellier Vancouver Bag
If a crossbody is your ideal everyday bag, you will love the Vancouver bag! DeMellier is a favorite of the royal family! With classic designs, amazing quality and a great price point this might be the bag for you. The London based brand offers timeless, elegant pieces that are ethically crafted in Spanish ateliers. The Vancouver presents a sleek structured design that marries the strength of the arrow-inspired double-bar lock with soft round edges. With a vintage yet contemporary look, the Vancouver is wonderfully versatile thanks to its adjustable strap that can be worn cross-body or over the shoulder.
This is the perfect crossbody for everyday wear, It is minimalist, stylish and chic all at once!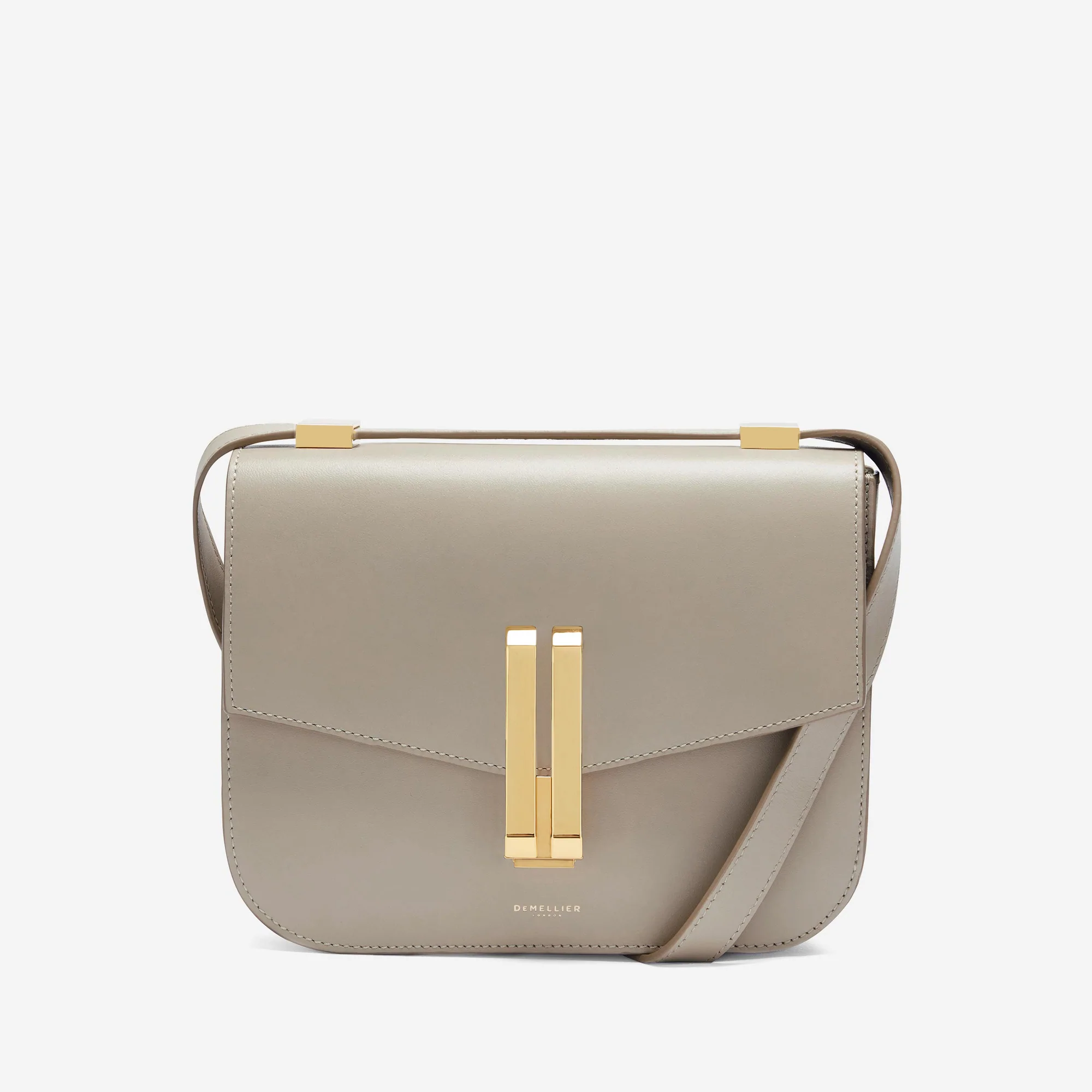 7. Louis Vuitton Alma
One of the most classic top-handles ever, the Alma is an icon! Rumor goes that the Alma was originally made for Coco Chanel in 1925 as a custom order. It's rounded shape and two top handles are inspired by Art Deco, it is as iconic today as it was 100 years ago. In 1934 Coco gave permission for Louis Vuitton to sell the bag to the public and history was made. Its unmistakable shape makes this compact bag a timeless classic. There are multiple colors and materials to choose from, as well as sizes. It also comes with a detachable strap so you can wear this bag as a crossbody or top handle. There is an Alma bag for every taste. 
The Alma bag was the only non-Chanel bag that Coco Chanel ever carried. If it was good enough for Chanel it is good enough for me!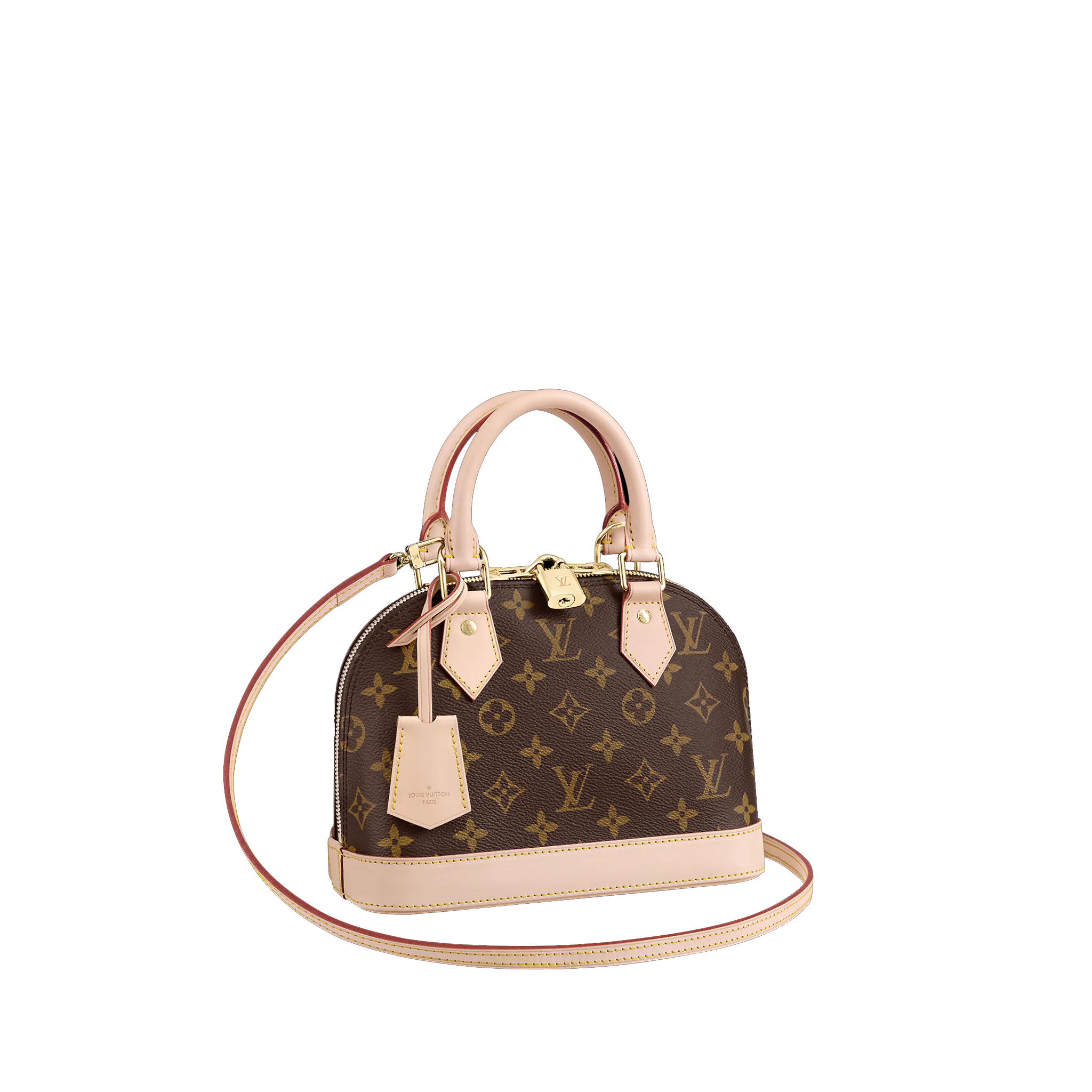 8. Saint Laurent Le 5 à 7
One of the newest launches of the brand this hobo bag fuses a vintage shape with a modern spirit, resulting in a beautiful bag that is quiet while still being fun. This Saint Laurent Hobo bag is neutral enough so you can pair with anything, but still interesting enough to give an exciting accent to any look. It's compact but will still hold everything you need, the signature YSL logo at the clasp gives it major vintage appeal, and it is as timeless as it gets. Plus, its hobo shape makes it very trend-forward. This bag is new but is already iconic of the brand, it is one of the most popular bags right now.
If I had to choose one bag from the recent launches to say will become a classic, I would say is this one. This is a beautiful timeless bag you will love for many years to come and you can take it from day to a night out!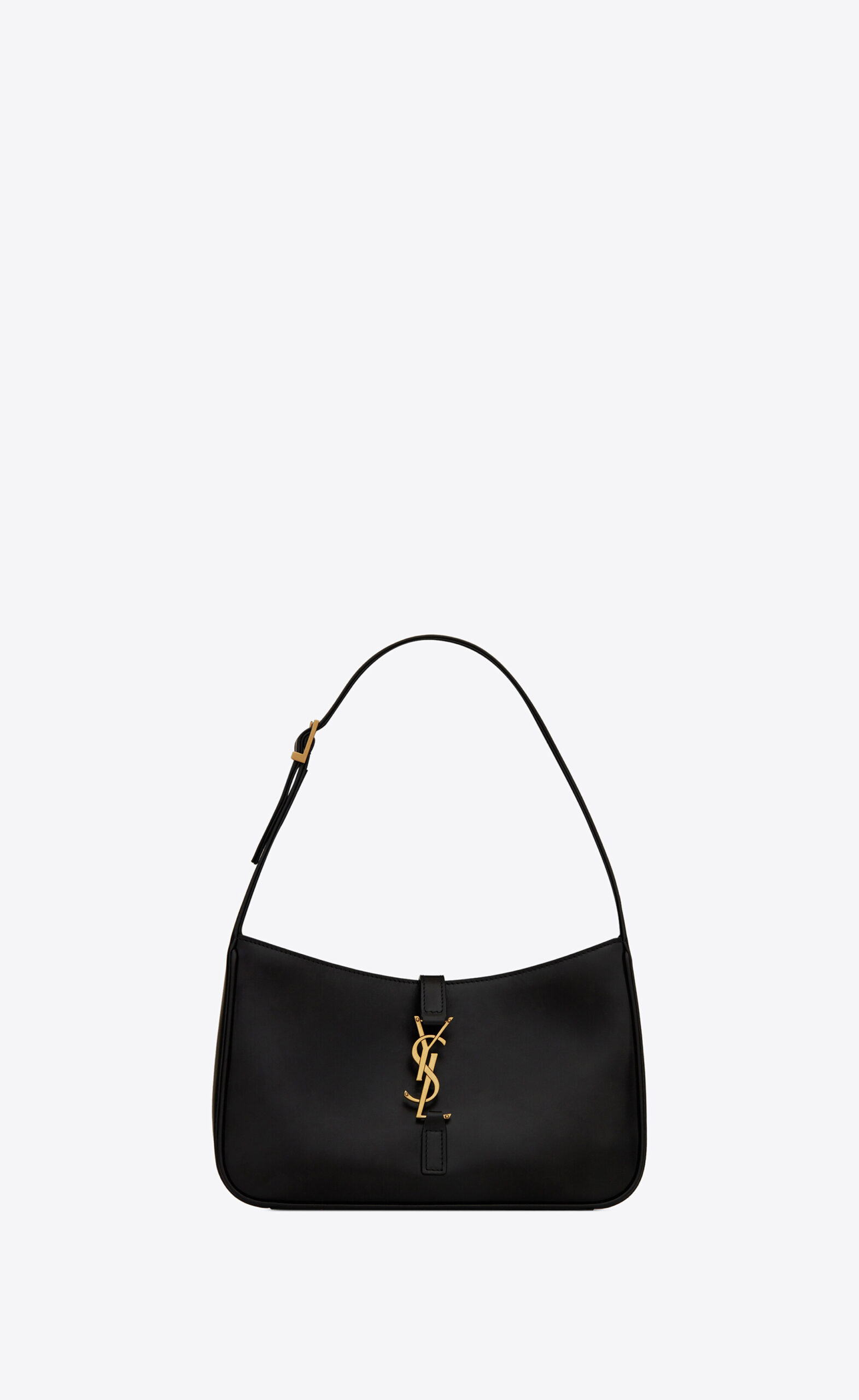 9. Goyard Saint Louis Tote
One of the most classic monogram tote bags, the Goyard St. Louis served as inspiration for all the monogram tote bags that came after. The Saint Louis bag was initially designed as a beach bag. Reversible, with the Goyardine on the inside it is perfect for taking home wet things after a day at the beach. It is also a perfect tote for everyday wear, from work meetings to running errands. The name of the bag is a reference to King Louis IX of France, known as Saint Louis. This tote is the most iconic and famous bag of Goyard! The tote gained mainstream popularity in the early 2000's on the arms of celebrities like Hillary Duff and Pharrell Williams. The St. Louis tote is made from Goyardine and is unlined. It is also extremely light and completely reversible.
This is a staple bag that will always be chic. It is one of the Top 10 Luxury Bags to Begin Your Collection!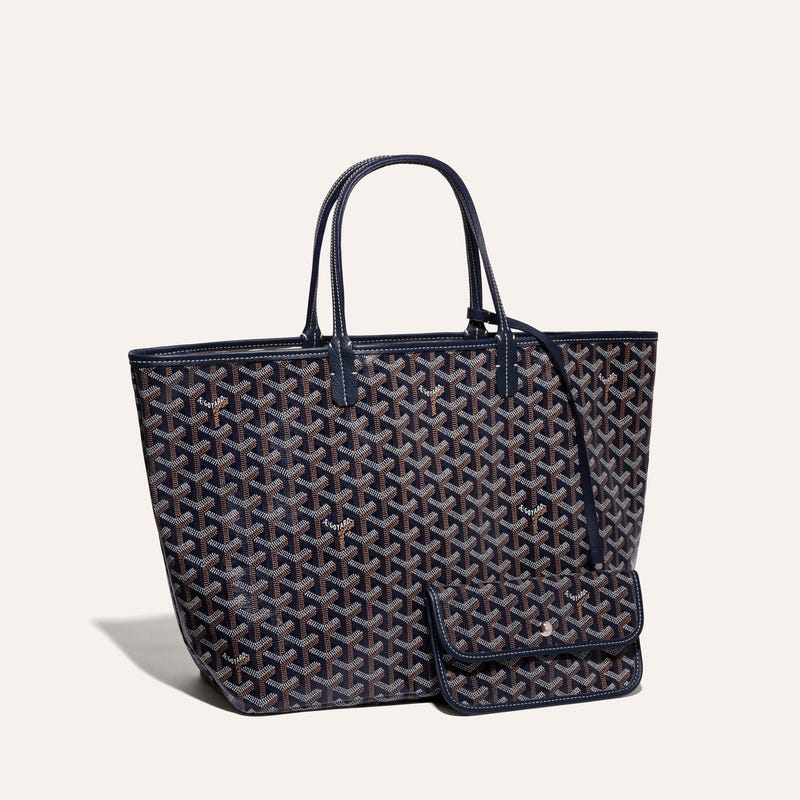 10. Celine Triomphe Bag
A new bag that is becoming a classic, the Triomphe will be a staple in your life. The Celine Triomphe bag was designed by Hedi Slimane in 2018 and it bears the Celine logo designed by Celine Vipiana herself. In 1973, Vipiana introduced a newly designed logo that featured an intertwined double C design, with an intricate center pattern that nodded to the architecture of the Arc de Triomphe. The bag has become a classic and its understated and minimalistic look is a perfect representation of the Celine style.
This is a popular bag, but not so much as the Gucci or Louis Vuitton ones we see around, it is an amazing style that you will love your whole life!