Welcome to our list of The Top 10 Luxury Watches for Women!
A classic watch is a must in any jewelry collection, and if you are looking for the most timeless and iconic watches ever, you have come to the right place! Here I'll show you the 10 most classic watches ever, they are the ultimate luxury piece.
So, without further ado here are The Top 10 Luxury Watches for Women:
1. Patek Philippe Nautilus Watch
With the rounded octagonal shape of its bezel, the ingenious porthole construction of its case, and its horizontally embossed dial, the Nautilus has epitomized the elegant sports watch since 1976. Forty years later, it comprises a splendid collection of models for men and women. In steel, rose gold, white gold or two-tone combinations they accompany the most active lifestyles with incomparable class. With one of the best craftsmanship in the world every Patek Philippe watch is finished by hand. The brand is so exclusive it is reported that they have produced less than 1 million watches since the company was founded in 1851. The Nautilus epitomizes the brands commitment to perfection, this is probably the most amazing watch you will ever find!
Of course a watch like this would not be cheap, the prices vary a lot depending on the model and specifications, but you can expect the price to be upwards of $50,000.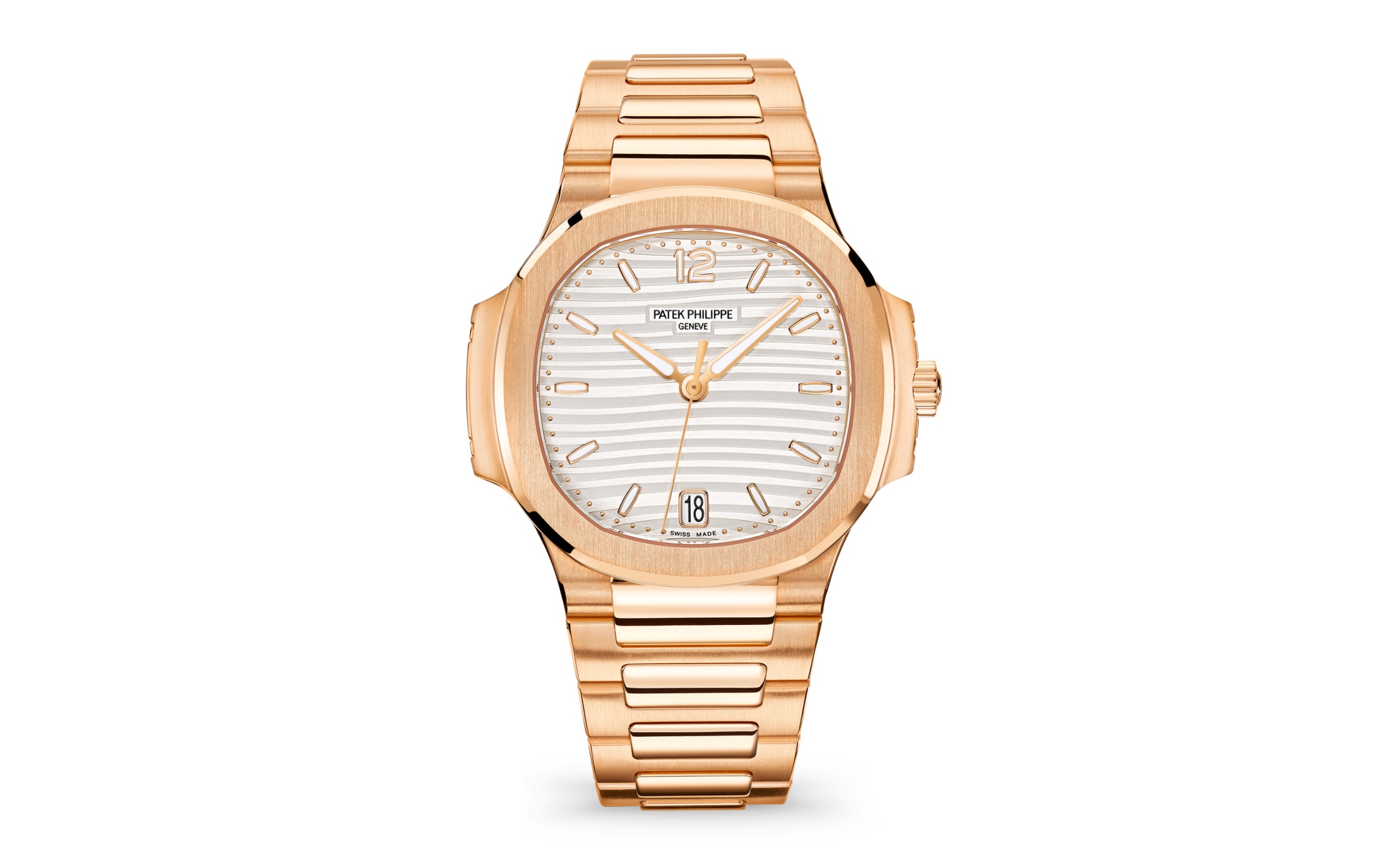 2. Cartier Tank Watch
Designed after the shape of tanks on the battlefields of World War I, this legendary watch was and still is a symbol of understated elegance. The watch somehow manages to be both rectangular and square, borrowing lines from its namesake, and it has remained part of the Cartier catalogue since it was created in 1917. The purity of its lines and its elegance allows for all types of creative versions. The Tank has had a legion of A-list celebrity wearers, including Jacqueline Onassis, Andy Warhol and – more recently – Michelle Obama.
You can choose between the steel or leather bracelet, this watch is classic, elegant and really is a staple for everyday wear.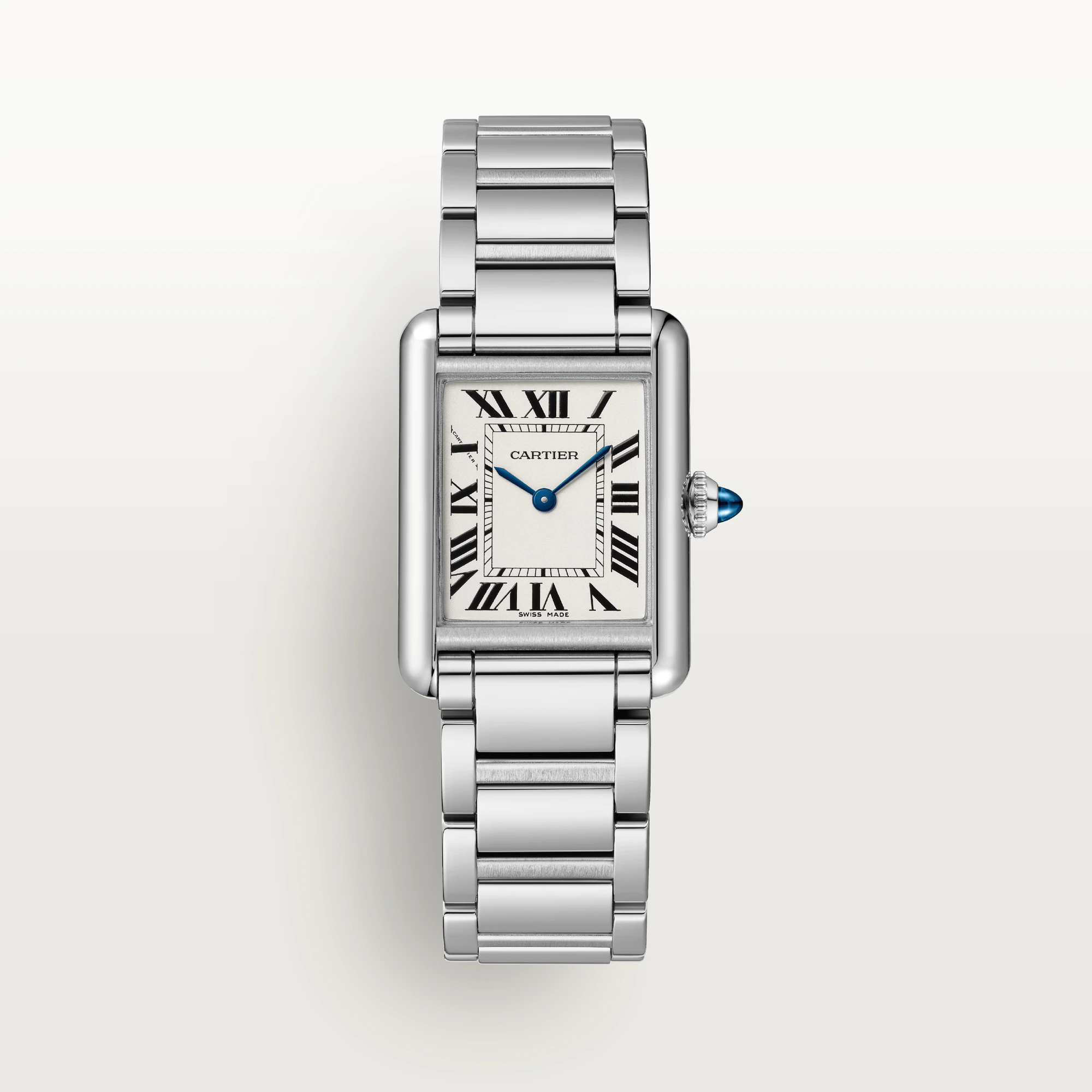 3. Jaeger-LeCoultre Reverso Watch
In 1930, businessman César de Trey was challenged to find a way to protect the glass of a watch for polo players during matches. de Trey's idea was inspired; a case that could be flipped over. He approached his friend Jacques-David LeCoultre to produce the watch and the pair engaged René-Alfred Chauvot to design it. And so the Reverso was born. Its swiveling concept turns the reverse side into a second expression of time either with a second time-zone or simply another style.
Famed for its elegance, engineering and, most notably, its flippable dial, this year marks the design's 91th birthday – proof that classic design only gets better with age.
4. Audemars Piguet Royal Oak Watch
With its steel case, octagonal bezel, "Tapisserie" dial and integrated bracelet, the Royal Oak overturned the prevailing codes in 1972 and took its rightful place as a modern icon. The octagonal bezel with its 8 hexagonal screws has become the collection's trademark. One of the most iconic watches of all time the Royal Oak is a high-end watch adapted to the wearer's lifestyle and not the other way around.
This is a sporty watch that is the epitome of luxury timepieces.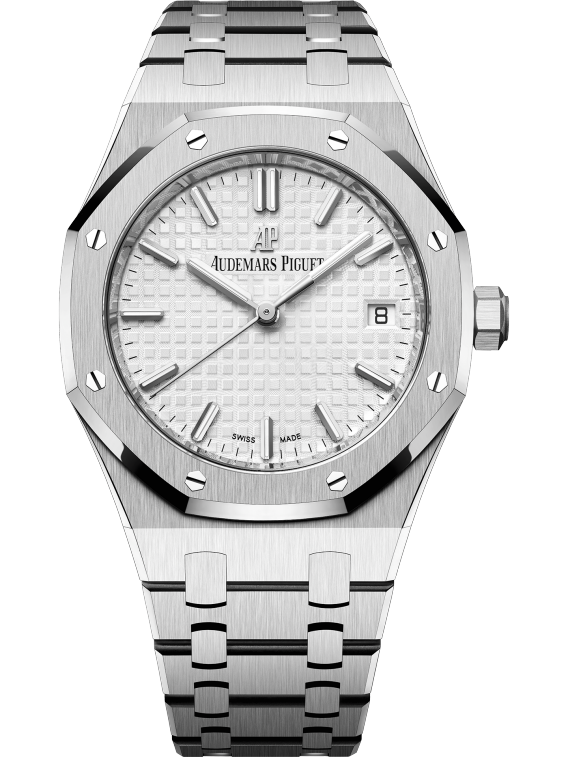 5. Bulgari Serpenti Watch
Empowered by fascinating myths, since ancient times the snake, an emblem of wisdom, rebirth and vitality, and an ornament and talisman, is a constant presence in jewelry. BVLGARI was one of the first twentieth-century jewelers to turn this millenary motif into a watch timepiece. In the very stylized models of the late 1940s, the supple body was of polished yellow gold, either in the flexible Tubogas bands or in gold mesh. Then, the serpent Tubogas versions explored every possible shape of case and dial while materials ranged from gold to steel.
Whether in a realistic or geometrically abstract manner, the snake winds along BVLGARI'S history as an embodiment of its hallmarks: love for color, juxtaposing materials, unmistakable wearability and state-of-the art goldsmith techniques.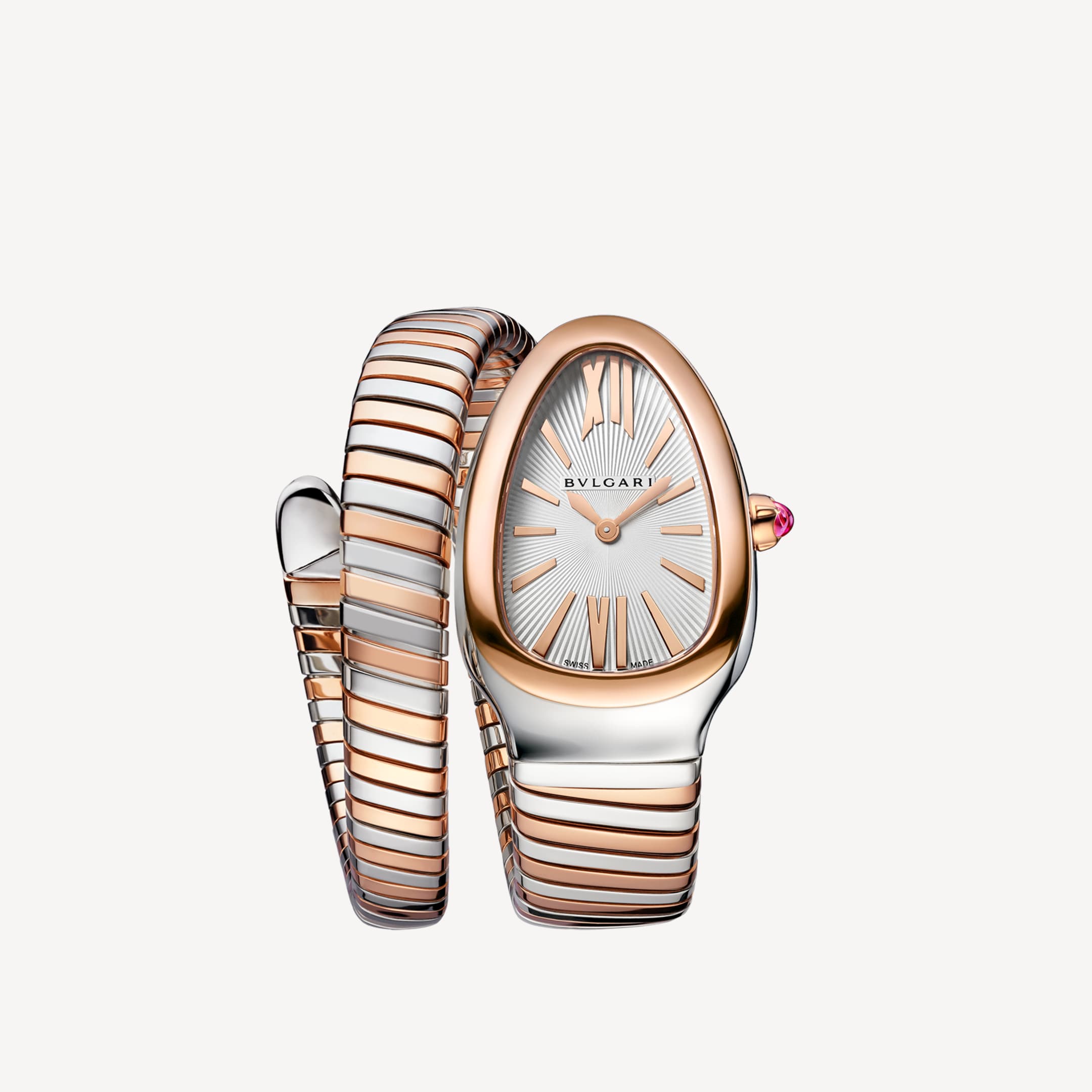 6. Rolex Oyster Watch
Watches in the Oyster Perpetual range are direct descendants of the original Oyster, the world's first waterproof wristwatch, on which Rolex has built its reputation since 1926. These watches benefit from all the fundamental features of the Oyster Perpetual collection – excellent chronometric precision, a waterproof Oyster case, and self-winding of the movement via a Perpetual rotor. Displaying hours, minutes and seconds, made exclusively of Oystersteel and featuring a sophisticated finish, these are chronometer wristwatches in their purest form. The aesthetics of the Oyster Perpetual models set them apart as symbols of universal and classic style. They embody timeless form and function, firmly rooted in the pioneering origins of Rolex.
One of the most coveted watches in the world it will never go out of style!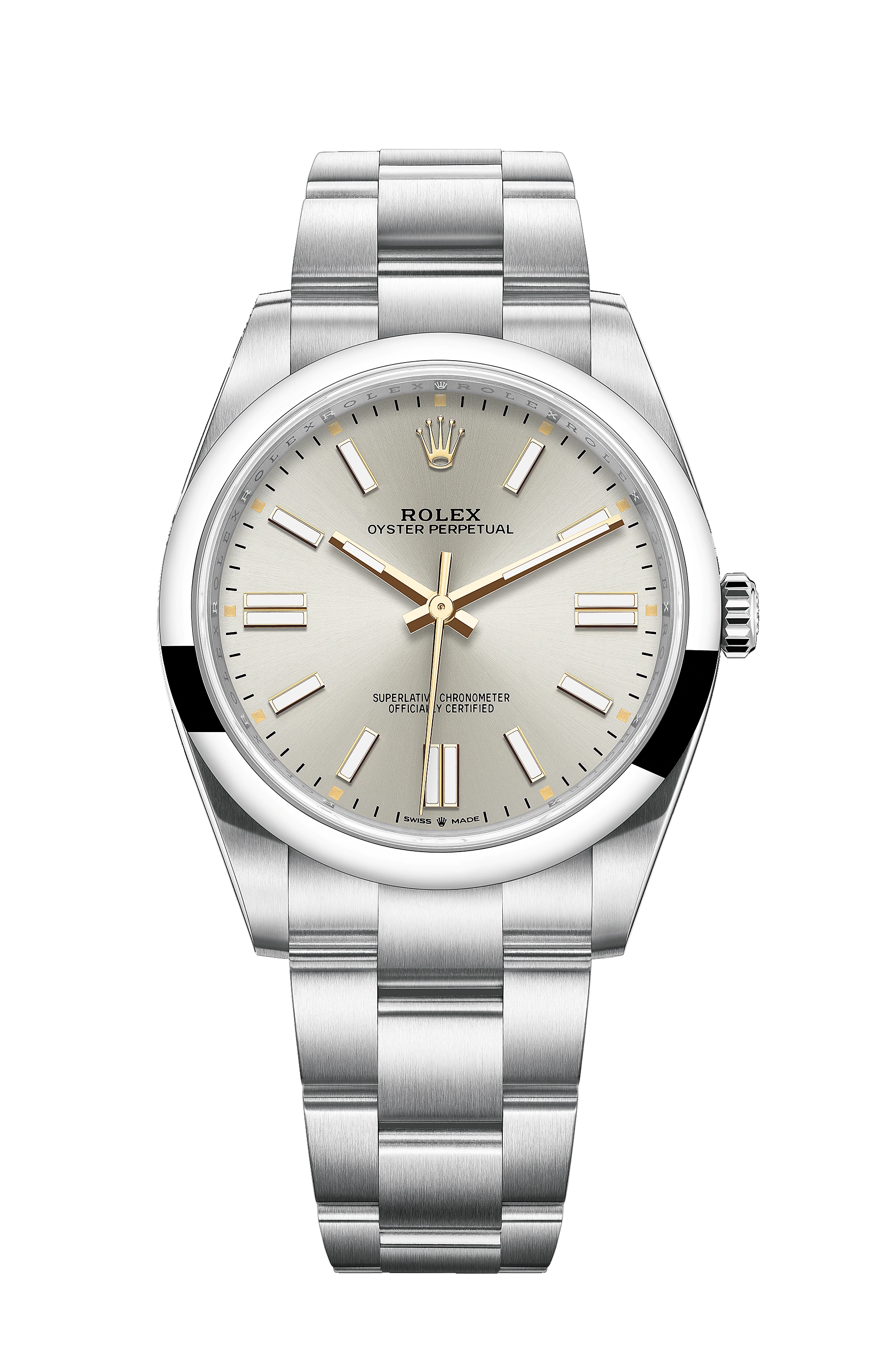 7. Cartier Santos Watch
In 1904, when the pocket watch was the standard timepiece used, the aviation pioneer Alberto Santos-Dumont asked his friend Louis Cartier, grandson of Cartier's founder, to design him a watch that allowed him to check the time without using his hands. Louis Cartier's response was the Santos watch, that although wasn't the first wristwatch ever made was the one that helped popularize this innovation in timekeeping. The design of the Santos de Cartier watch embodies Cartier watchmaking, drawing on the concept of form, a taste for minimalism, the precision of proportions and an eye for detail. It was the Maison's first square watch. The screws, traditionally hidden in watchmaking, are made visible and become an aesthetic code of the collection.
The first modern wristwatch is a classic timepiece you will love for many years to come!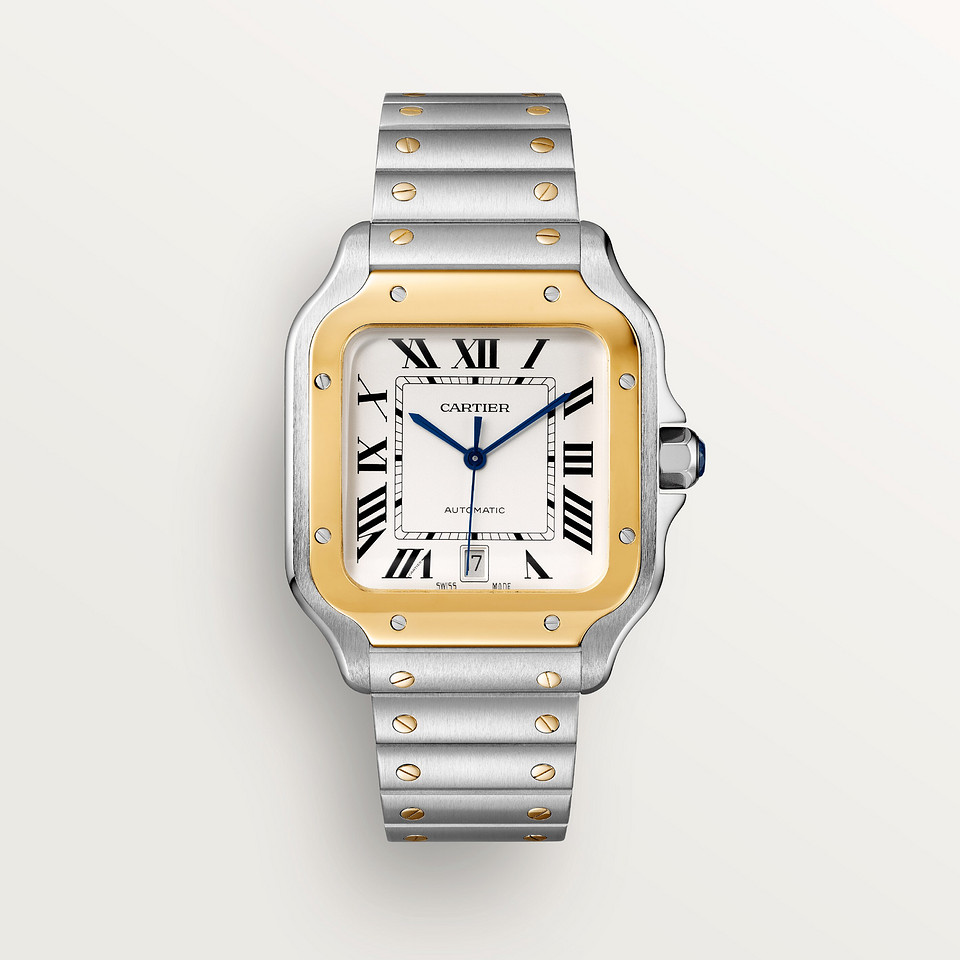 8. Omega Prestige Watch
The OMEGA Prestige collection has attracted a large and loyal following with its classic, elegant design. These timepieces are characterized by pure styling with luxury finishes, and exude a timeless design. This model features a two-zone, white mother-of-pearl dial with a scratch-resistant sapphire crystal cover. Omega is a premium Swiss watch brand that creates classic timepieces that will last your whole life!
Perfect for everyday wear this watch will be a staple in your collection.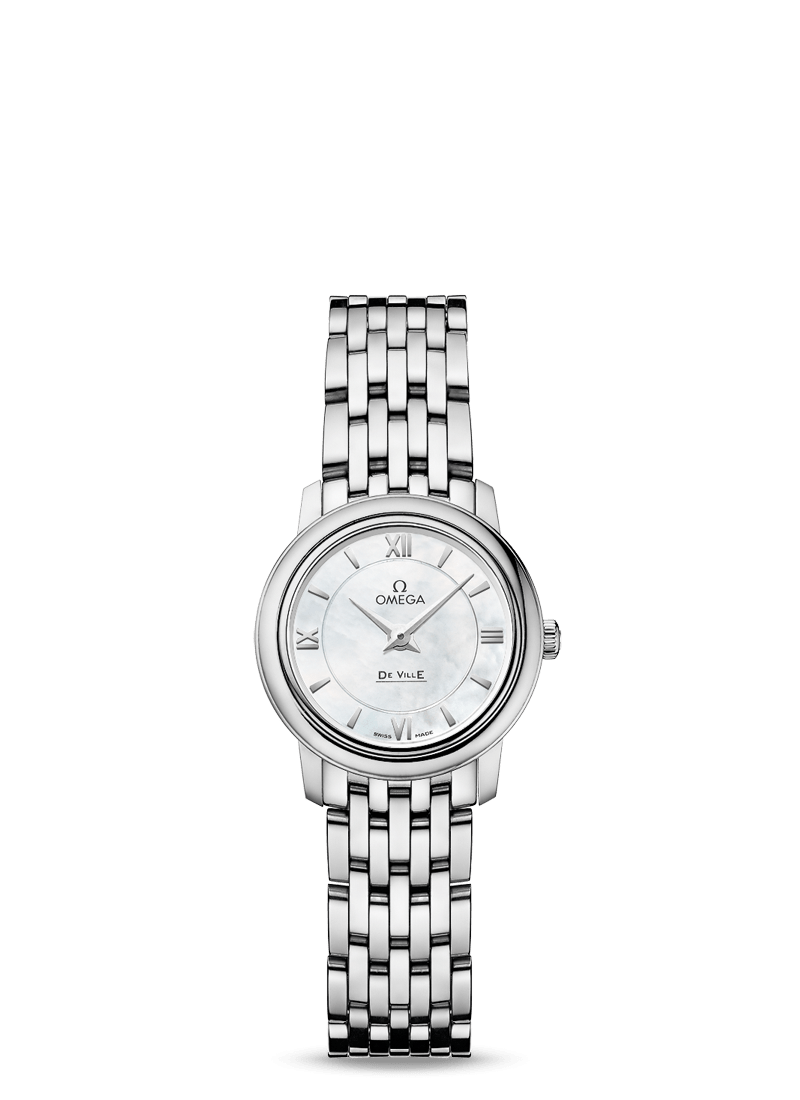 9. Longines DolceVita Watch
Since its inception, the Longines DolceVita collection has illustrated the contemporary elegance of the Longines watchmaking brand worldwide. Inspired by the Italian "Dolce Vita", it is an homage to the sweetness of life. Today, a new chapter in this collection opens with a unique interpretation featuring softened lines. These new variations will not fail to impress women who have made charm a way of life. The watch comes with many band options, from leather to stainless steel.
This watch reminds me of the Cartier Tank, but it is sold for only a fraction of the price.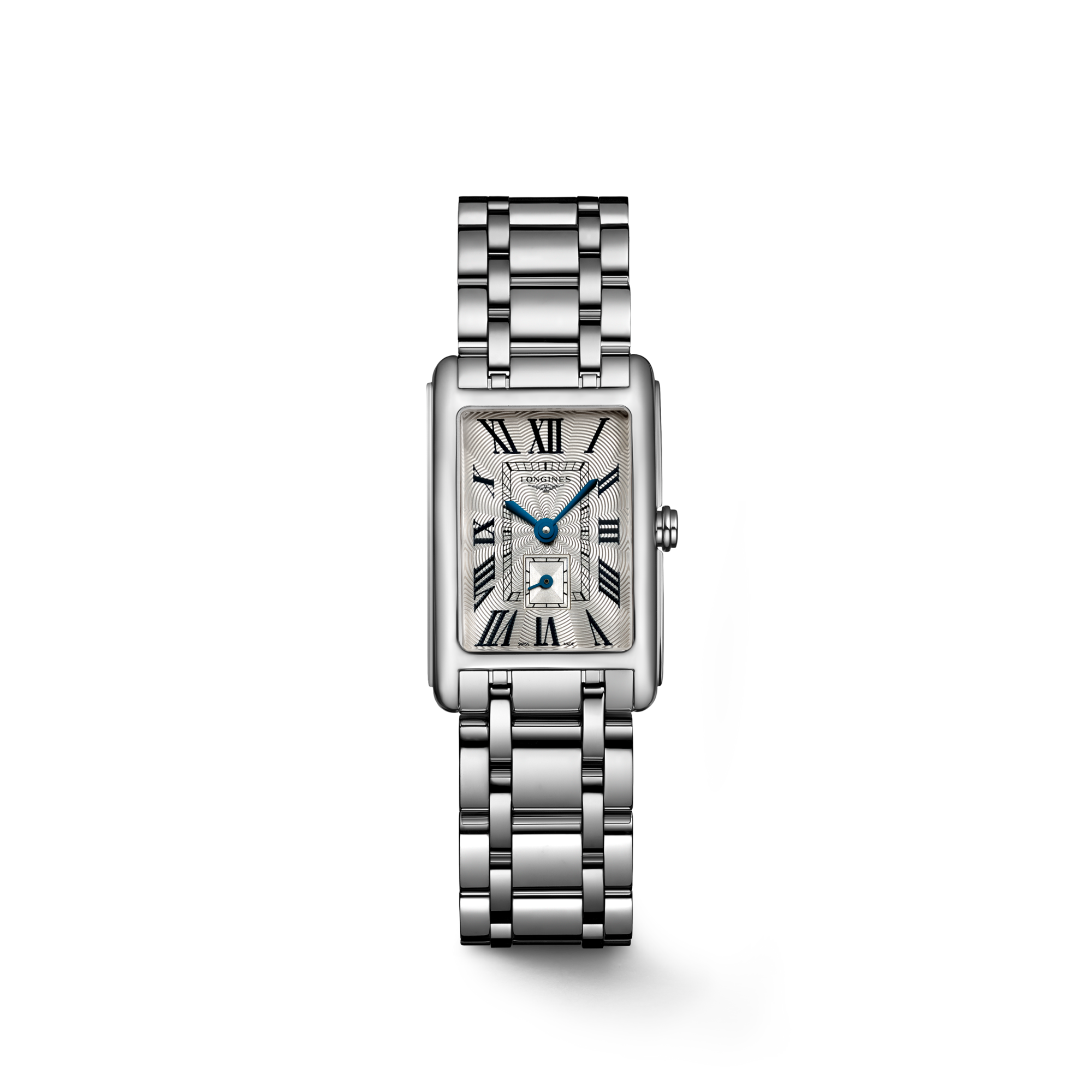 10. Hermès Cape Cod Watch
Hermès watches are defined by exquisite craftsmanship, precision and elegance, while remaining faithful to the label's saddler origins. The 'Cape Cod' watch is a precise blend of modern and vintage elements, drawing on the brand's Chaîne d'Ancre motif from the 1930's. This timeless style has been meticulously crafted in Switzerland from stainless steel with a lustrous mother-of-pearl dial dotted with faceted diamond markers. The supple strap showcases the house's rich leatherworking heritage and comes in multiple colors.
This is a fashionable watch for everyday wear, maybe not so classic as the ones I'll show on this list, but still a great alternative.