Welcome to our list of The Top 10 Underrated Designer Bags!
There are some designer bags we all know and love, but there are some others that deserve a lot more attention than they get! Here I'll show bags that are just as amazing as the most famous ones but are often not recognized as such, I am sure you will love them.
So, without further ado here are The Top 10 Underrated Designer Bags:
1. Ralph Lauren Ricky Bag
This is a bag that deserves a lot more recognition than it gets. The Ricky is an amazing designer bag for everyday wear! The story of the Ricky bag starts in 1964, when Ralph Lauren first met the woman who would become his wife and muse Ricky. When Mr. Lauren designed her namesake handbag, he intended for every woman who carries it to feel at home in the world. The Ricky's first iteration appeared 20 years ago as a satchel that is still sold today. To create it, Mr. Lauren drew inspiration from sources related to his wife's love of blending men's style and outdoor sport. Its most identifiable detail is a functional lock, shaped like a figure eight and engraved with "Ralph Lauren," that is instantly recognizable. Today, there are several variations of Ralph Lauren's iconic Ricky, ranging from evening clutches to wallets.
Whether handbag or wallet, evening clutch or canvas tote: If it's a Ricky, it's an icon.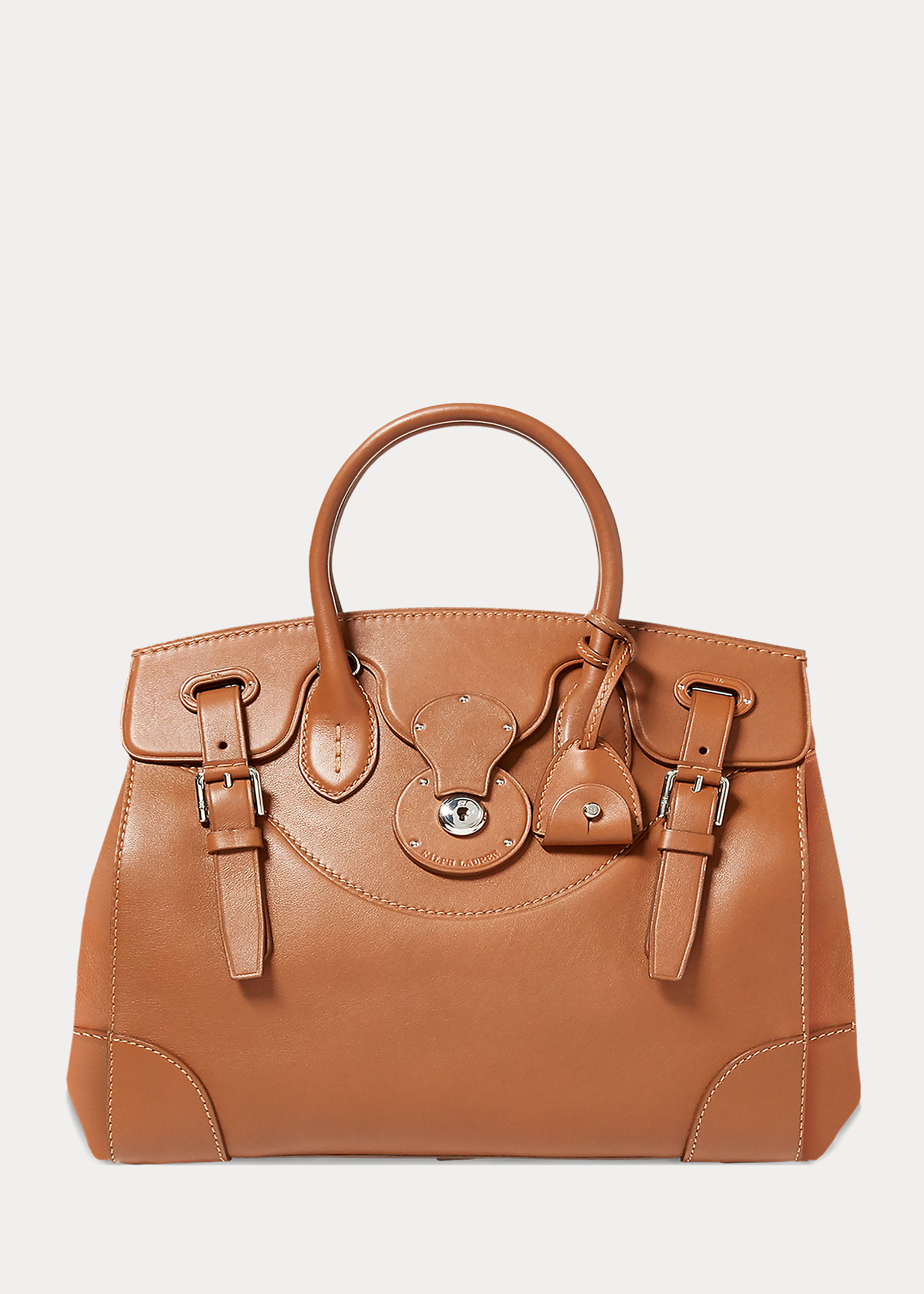 2. Bulgari Serpenti Forever Bag
Bulgari's most classic bag, the Serpenti Forever is an underrated bag that deserves more attention! This timeless flap bag blends urban glam with on-trend wearability. Endowed with a snake body-shaped chain strap, the everyday creation is topped by the iconic snakehead closure, whose mesmerizing scales and design draw from the Serpenti jewels of the 60s. Featuring two compartments, the model is completed with a frontal and a back patch pocket, a partition zipped pocket, an internal open pocket, a customizable mirror and the BULGARI metal logo on the back. It comes in both crossbody and shoulder bag variations. It also comes in multiple colors reminiscent of the rich shades of jewels.
A classic, elegant and glamorous bag, the Serpenti Forever is high on my wishlist!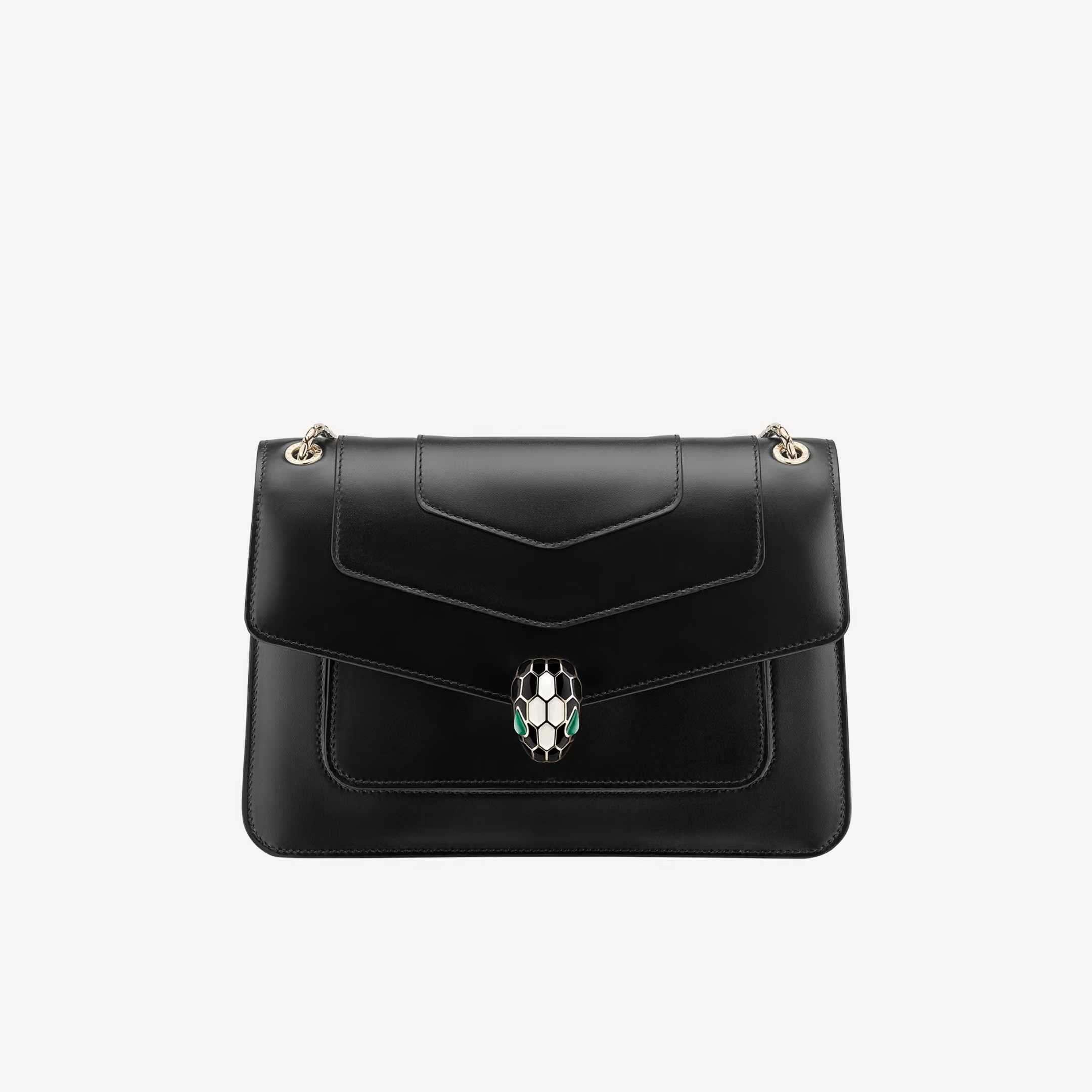 3. Fendi Peekaboo
Yes this bag is well known but is not as famous and popular as other Fendi bags. Designed by Silvia Venturini Fendi this bag was first presented at Fendi's Spring 2009 show. This is the only bag a woman would be recommended to wear unfastened and unlocked. The Peekaboo has been designed with several compartments and a double closure so that it can be worn half-open – or half-closed. When it is only half closed, the bag hints at a color, texture, or leather creating a surprising contrast – hence its name. It comes in exotic leathers, fur and calfskin. And also comes in multiple colors, patterns and sizes.
The Peekaboo is sleek, classic and timeless, it will always be chic.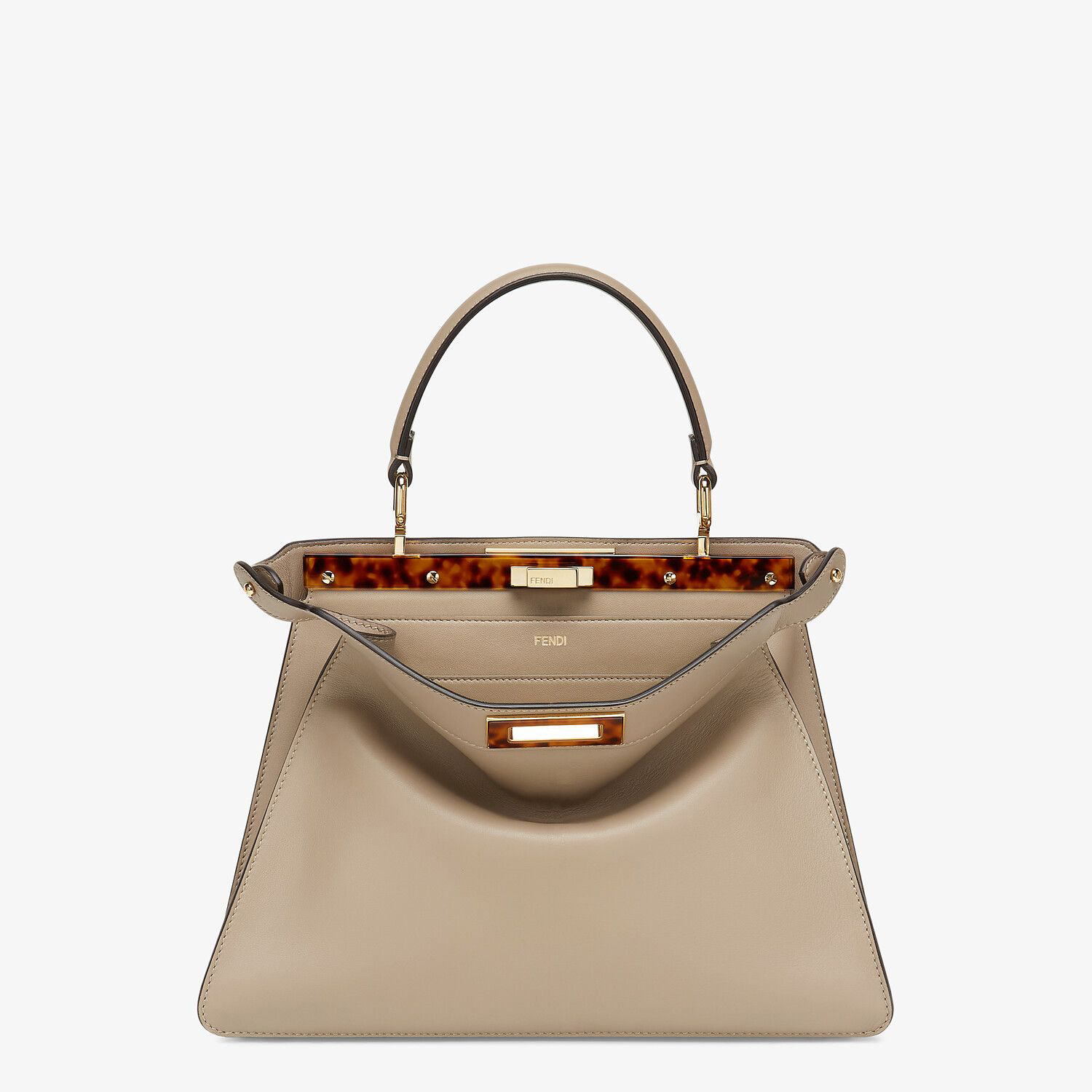 4. Mansur Gavriel M Frame Box Bag
Mansur Gavriel was founded in 2012 with only two offerings: a tote and a bucket bag. Since then they have expended and become a brand that is all about timeless luxury bags, and the M Frame is one of their most iconic styles! Crafted from smooth Italian Calf leather, the M Frame Box Bag is surprisingly spacious and versatile. It features two interior gusset compartments and an adjustable strap that can even be removed entirely. It's made from high quality vegetable-tanned leather that is sourced from a family-owned tannery in Italy and is intended to age naturally over time, growing in character the more you use it. This is a stunningly chic everyday bag, it would be a staple in your collection!
And you know who loves this bag? The one and only Taylor Swift! That is reason enough to buy this one!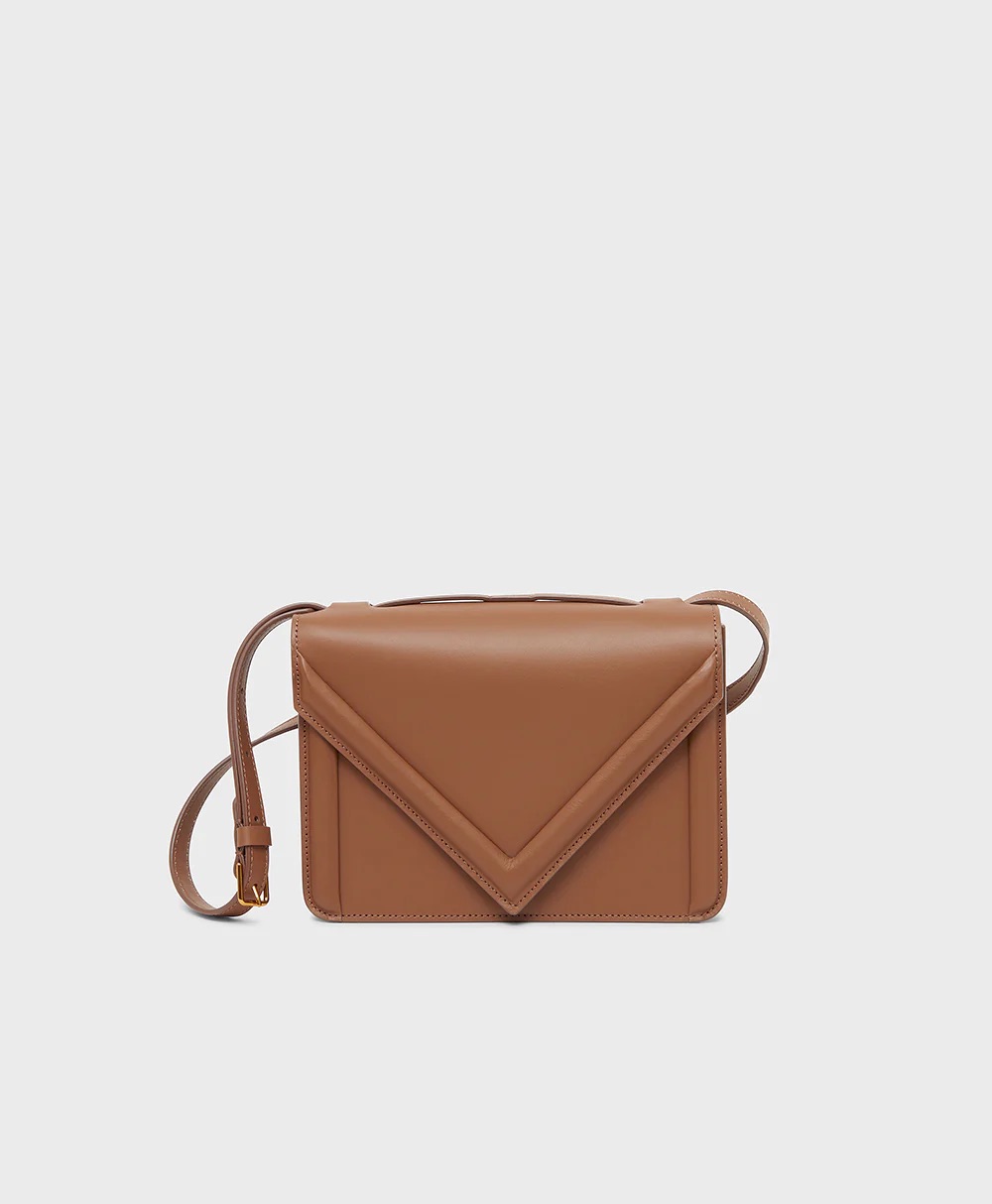 5. Ferragamo Iconic Top Handle
A timeless and beautiful bag this top handle will be a staple throughout your life, but is not so recognizable as other top handle bags on the market! The Gancini is the signature Ferragamo horse shoe logo, it appeared on a handbag for the first time in 1969. Made in Italy from smooth leather, this refined bag is crafted for an elegant silhouette. It opens to a spacious interior with three compartments to make organizing essentials easy. You can attach the shoulder strap to wear it cross-body when running errands. The Iconic Top Handle bag is a re-release of one of the Ferragamo brand's best-known styles and it embodies the many facets of the female essence. Starting from the wide range of colors and materials available. It's extremely versatile size makes it the perfect companion for any occasion. 
Modern, practical and feminine, this elegant compact top handle has become an icon of the maison.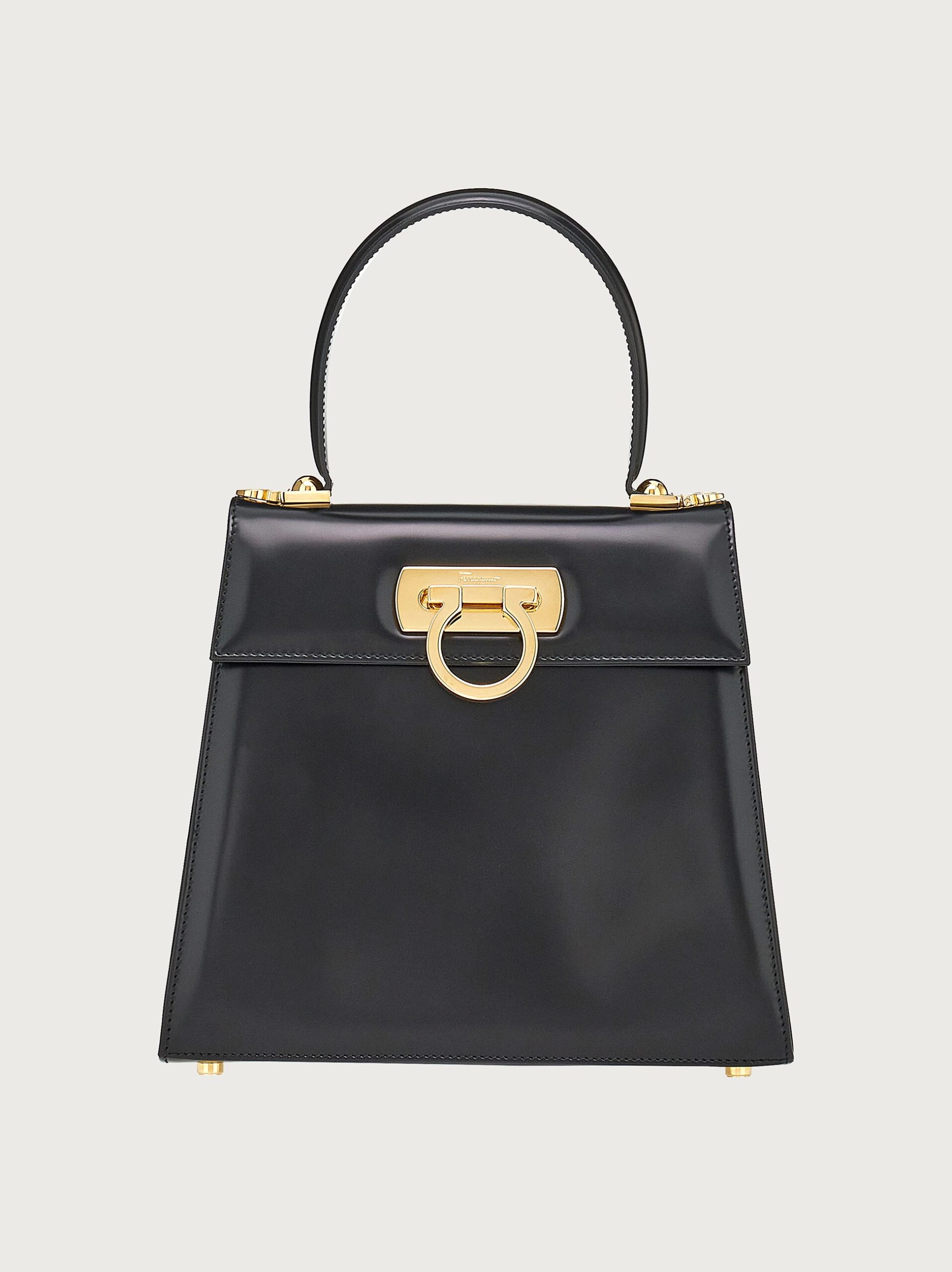 6. Furla 1927 Bag
The Furla 1927 bag is a mini handbag made of textured leather. The Furla arch becomes a part of a turnlock closure, a part of a functional but also aesthetic element that makes this line iconic. The double-handle design has a compact shape perfect for holding small items and personal belongings. The added adjustable and removable leather shoulder strap allows the accessory to be comfortable carried on the shoulder or across the body. 
A fun bag with a timeless silhouette that is not so well known, you will love to wear this one!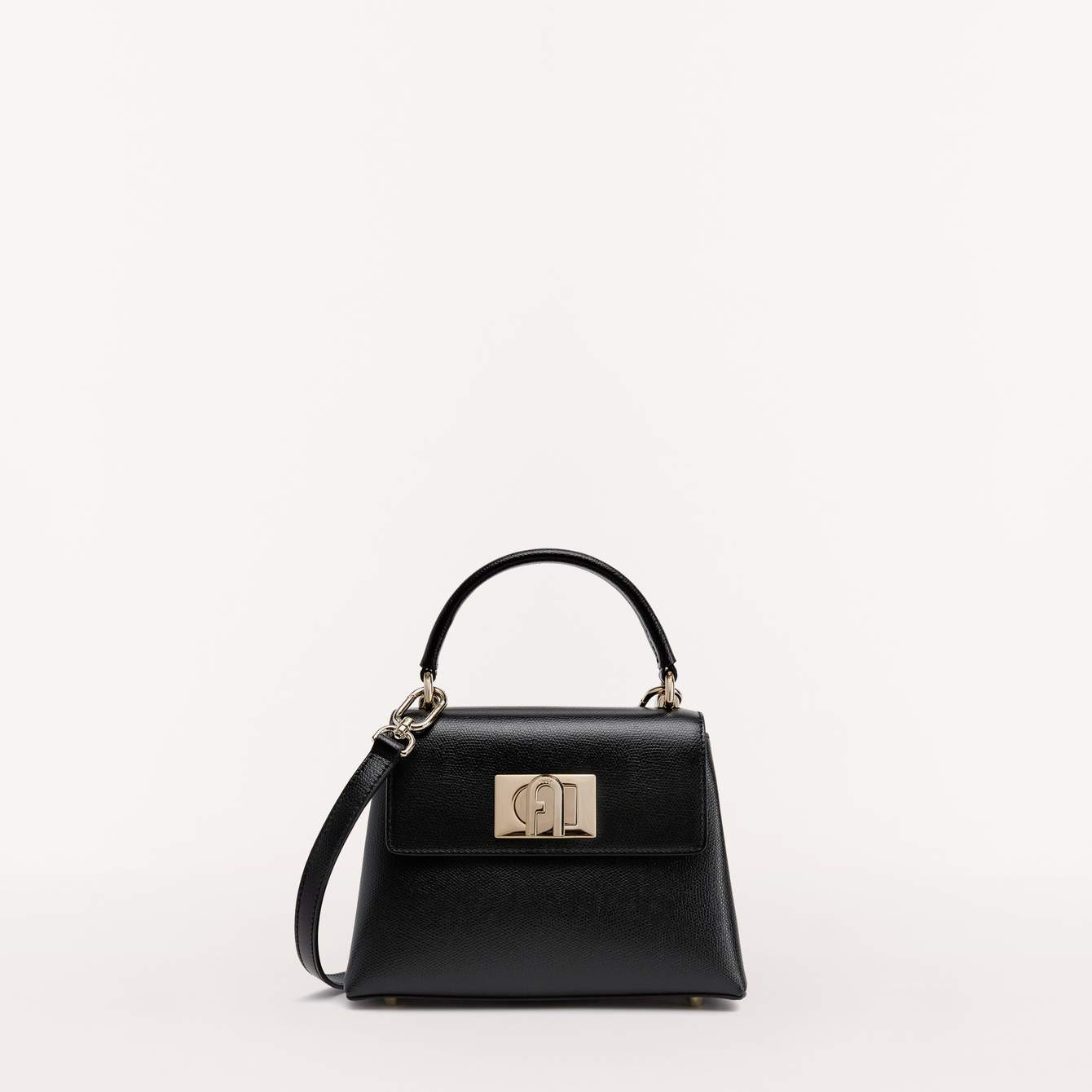 7. Hermès Herbag
The Herbag is one of Hermès' most accessible bags thanks to its canvas construction. The top flap is made from thick, durable leather and features the clou de selle closure while the bag's body is made entirely of canvas. The top can be detached from the body, allowing for the wearer to mix and match Herbags. This Hermès purse, which also came in a backpack version, has been compared to the Kelly because of its elegant, classic style, however, the Herbag is a mere fraction of the Kelly's price. The Herbag was discontinued in the mid-2000s and was reintroduced in 2009 as the Herbag Zip. The Zip has a few added elements intended to update the Herbag. The newer version features an external pocket, a zip pocket, and an interior removable pouch. Both the Herbag and the Herbag Zip have a top handle and a strap.
This is an underrated Hermès bag that will always be chic!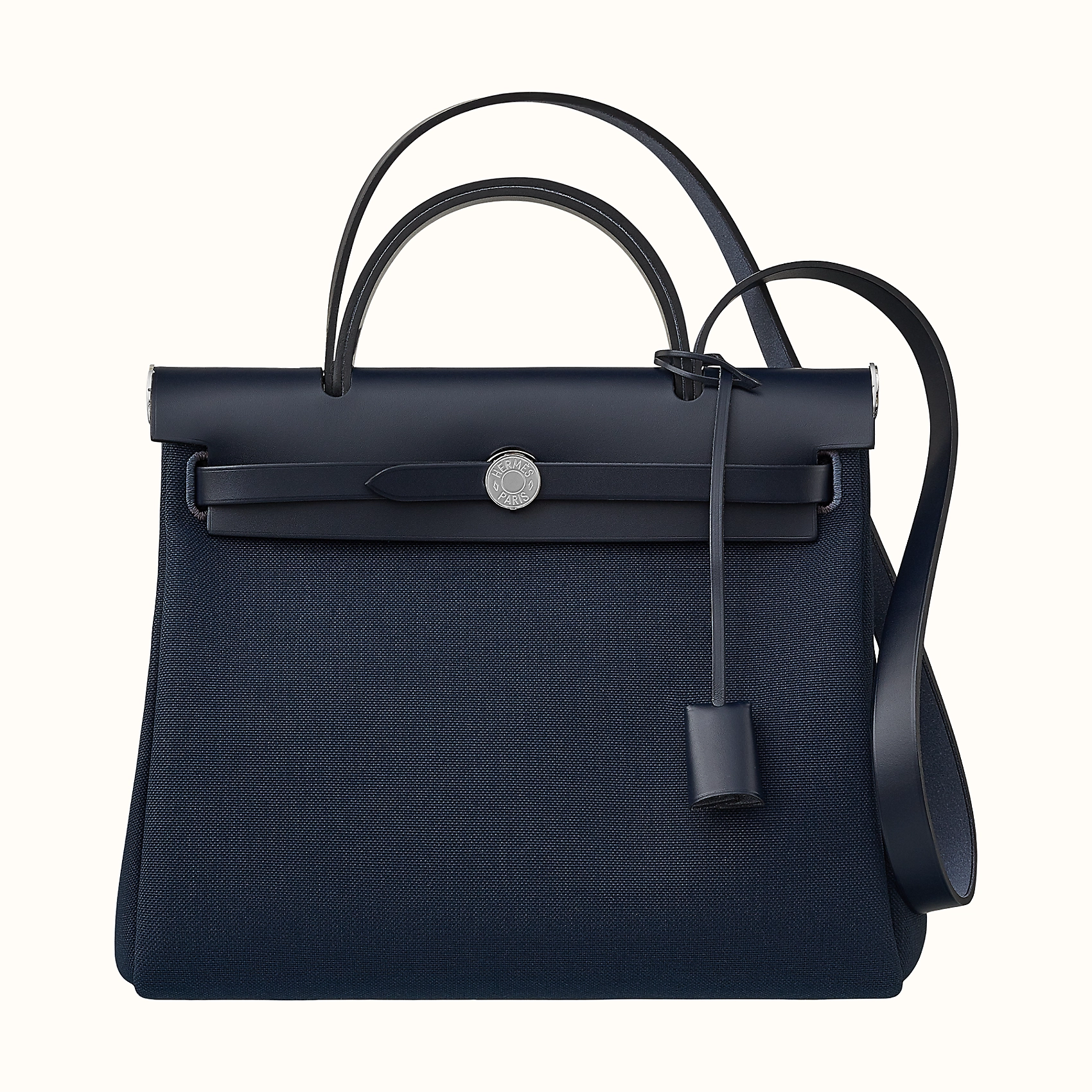 8. Moynat OH! Tote Bag
The OH! Tote bag is crafted in the Canvas 1920 M Monogram and is a bag that definitely deserves more attention. A modern signature of Moynat Paris, the monogram design was originally rendered by painter Henri Rapin in 1920 by contorting the lines of the letter M. Renewed for modernity, this generously sized tote bag is available in a variety of sizes and colors, adorned with full-grain cowhide leather trims and a soft cotton and linen lining. The emblematic tri-color ribbon and medallion signature recall the personalization of Moynat's iconic trunks. This is an incredibly lightweight tote bag that elegantly carries you through the day.
This tote is a great alternative to the Louis Vuitton Neverfull! It is also one of the few Moynat bags that have a monogram pattern and logo.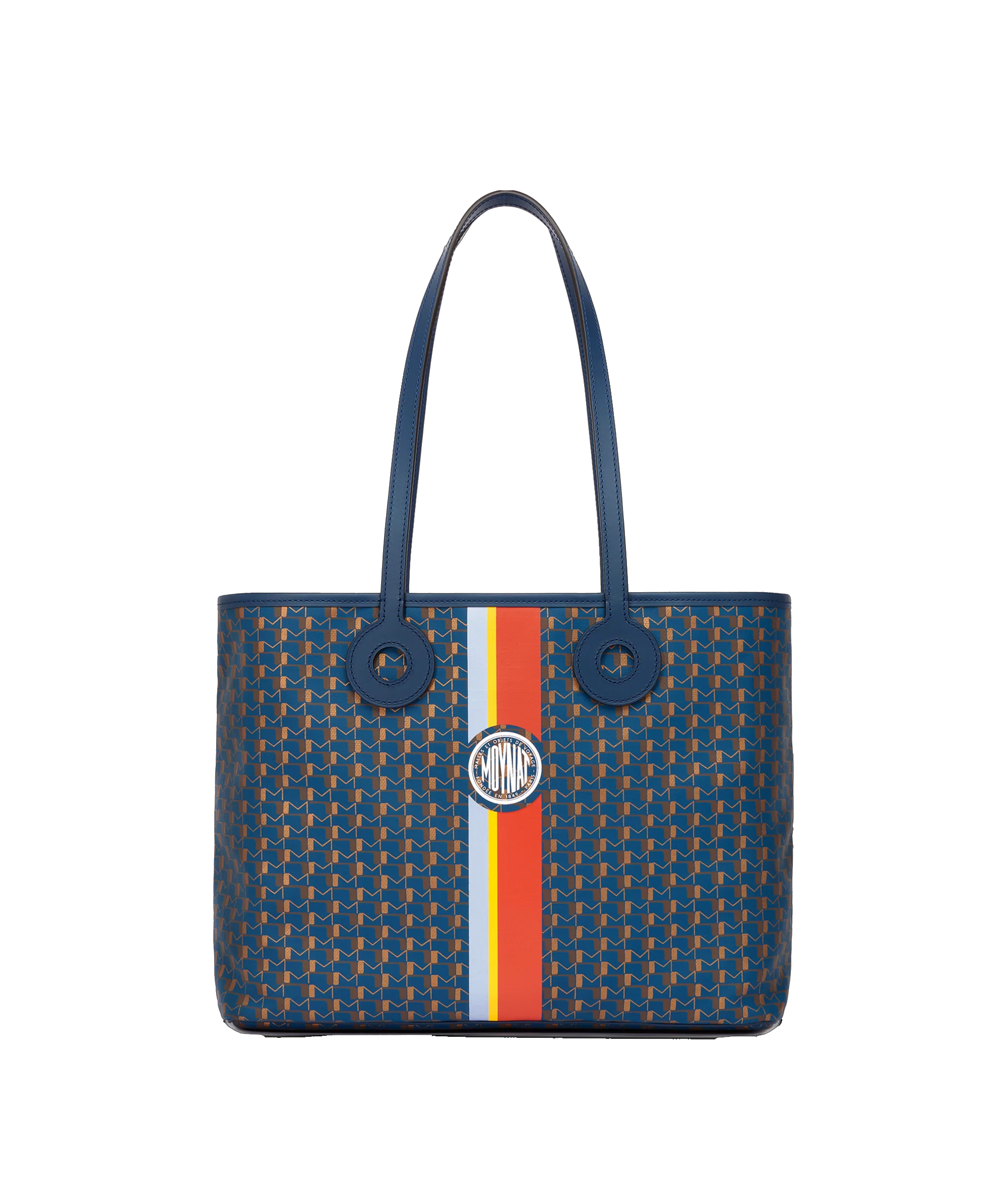 9. Giorgio Armani La Prima Bag
In 1995, Giorgio Armani designed his very first bag, with a timeless design this is the newest iteration of the style! Placed at the crossroads between functional and fashionable. This new creation with its rounded lines was inspired by the classic suit. Made in Italian leather, this classic bag was relaunched in 2019, with the same elegant style first designed 27 years ago. The bag is a testament to Giorgio Armani's incredible know-how, the La Prima bag is made from leather panels that are hand-assembled. This is a minimalist bag that also has a very modern aesthetic, it comes in a few different sizes and colors.
This bag is not so mainstream, is a quiet option that will become a classic staple in your wardrobe!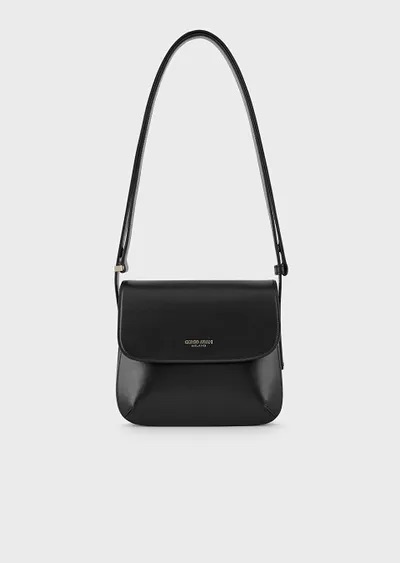 10. Loewe Amazona
Loewe bags have impeccable craftsmanship, and the Amazona has a timeless style that will always be chic! Though its two top handles and elegant rectangular frame are reminiscent of a doctor's bag, the Amazona was envisioned as an accessory to accompany the booming female workforce to the office in the 1970s. Its simple construction is designed both to exhibit the materials and craftsmanship of the bag and to reiterate that the Loewe woman meant business. In the corner of the bag, you'll find an embossed Loewe logo. Plus a fully functioning mini-padlock and key. To celebrate the 175th anniversary of the fashion house, Anderson launched a campaign lensed by Juergen Teller relaunching the Amazona bag, with a modern iteration of the classic design.
The Amazona is a bag that will not go out of style and you will love to wear for years to come!