Welcome to our list of The Top 10 Understated Luxury Bags!
Understated luxury is about quiet pieces that focus on elegance and quality. Here I'll show you some amazing understated bags you will love and that will never go out of style!
So, without further ado here are The Top 10 Understated Luxury Bags:
1. Hermès Picotin
Not the most famous Hermès bag but one of the chicest, you will love the Picotin! Hermès references its origins with the Picotin, whose name is the French word for the measure of feed given to a horse. This Hermès handbag is a popular style thanks to its minimalist, functional design. It is inspired by horse feed bags. The wide, round shape of the bucket bag allows you to fit all your necessities with ease. And the lock closure provides a sophisticated accent. This Hermès bag comes in soft, grained leather that gives the bag a timeless look or in canvas with leather accents, providing a sportier feel. The Picotin leather comes in a variety of colors with either palladium or gold hardware. 
The Picotin is perfect for someone who needs a casual, simple bag for an on-the-go lifestyle. It is the epitome of quiet luxury!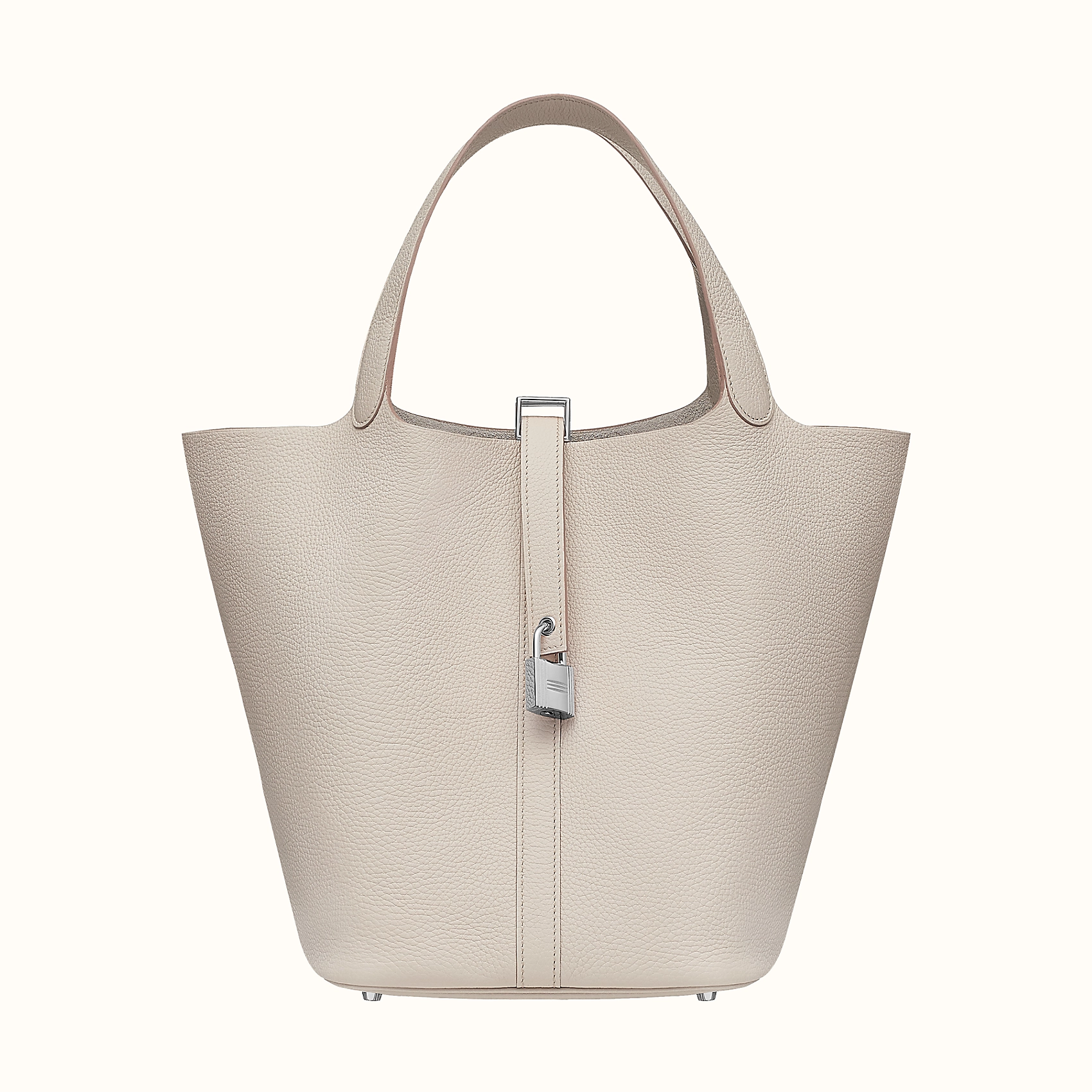 2. Saint Laurent Manhattan Bag
The brand might be best known for their bags with the YSL logo, but this is an amazing quiet luxury option! Saint Laurent's 'Manhattan' shoulder bag is named after the city that never sleeps, which is why it's well-suited to styling both night and day. Made in Italy from leather, it has a slender buckled strap securing the flap front and a slip pocket inside for your cardholder and phone. There are versions with and without the top handle, as well as shoulder and crossbody iterations. Its architectural silhouette is free of unnecessary embellishments, it is an elegant bag with a classic style.
A chic and understated Saint Laurent bag it is perfect for everyday wear!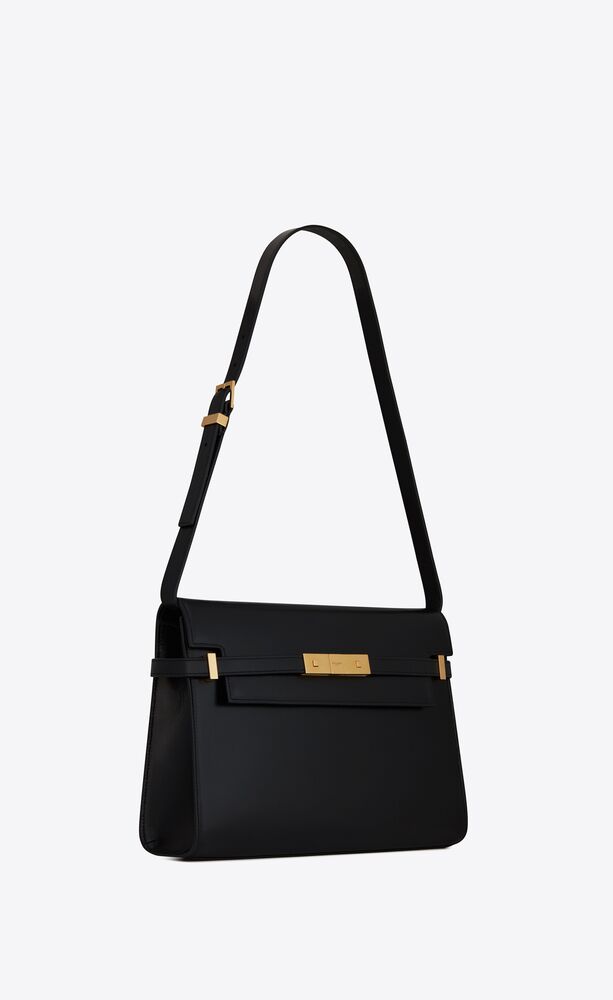 3. DeMellier Montreal Bag
This bag fits perfectly the quiet luxury trend, not to mention top handle bags will always be a staple! This eternally chic medium sized bag plays up its triangle shape from every angle, creating an interesting structured look topped by a tubular rigid top handle. You can wear it over the shoulder, cross-body or in hand for a strikingly elegant take on the perfect everyday bag. Available in maxi, medium and mini sizes this top handle will elevate any outfit and will take you through any occasion.
Top handles are among the most elegant bag styles, this classic design will always be chic!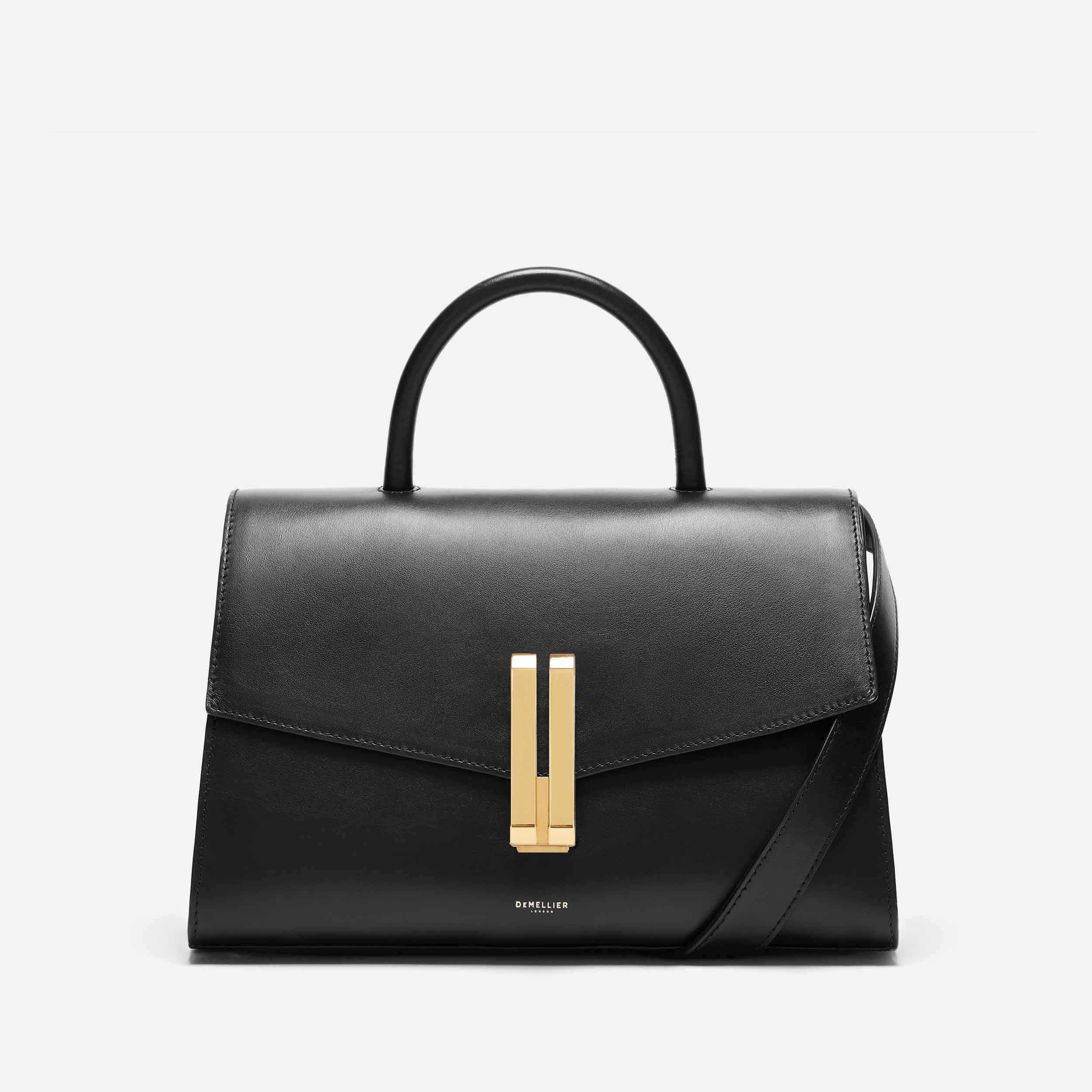 4. Toteme T-Lock Bag
This everyday Toteme bag is sculpted with a curved top that complements the shape of the hand and arm. It's crafted in Italy from supple yet resilient pebble-grained leather certified by the Leather Working Group and finished with a silver-tone metal T-Lock, contrast topstitching and protective feet, then lined in beige microsuede fitted with two leather slip pockets. You can carry it from the top handle or from the detachable and adjustable shoulder strap for different styling options.
A durable bag that will fit all the everyday essentials while looking stylish and chic, this is a great low-key luxury bag!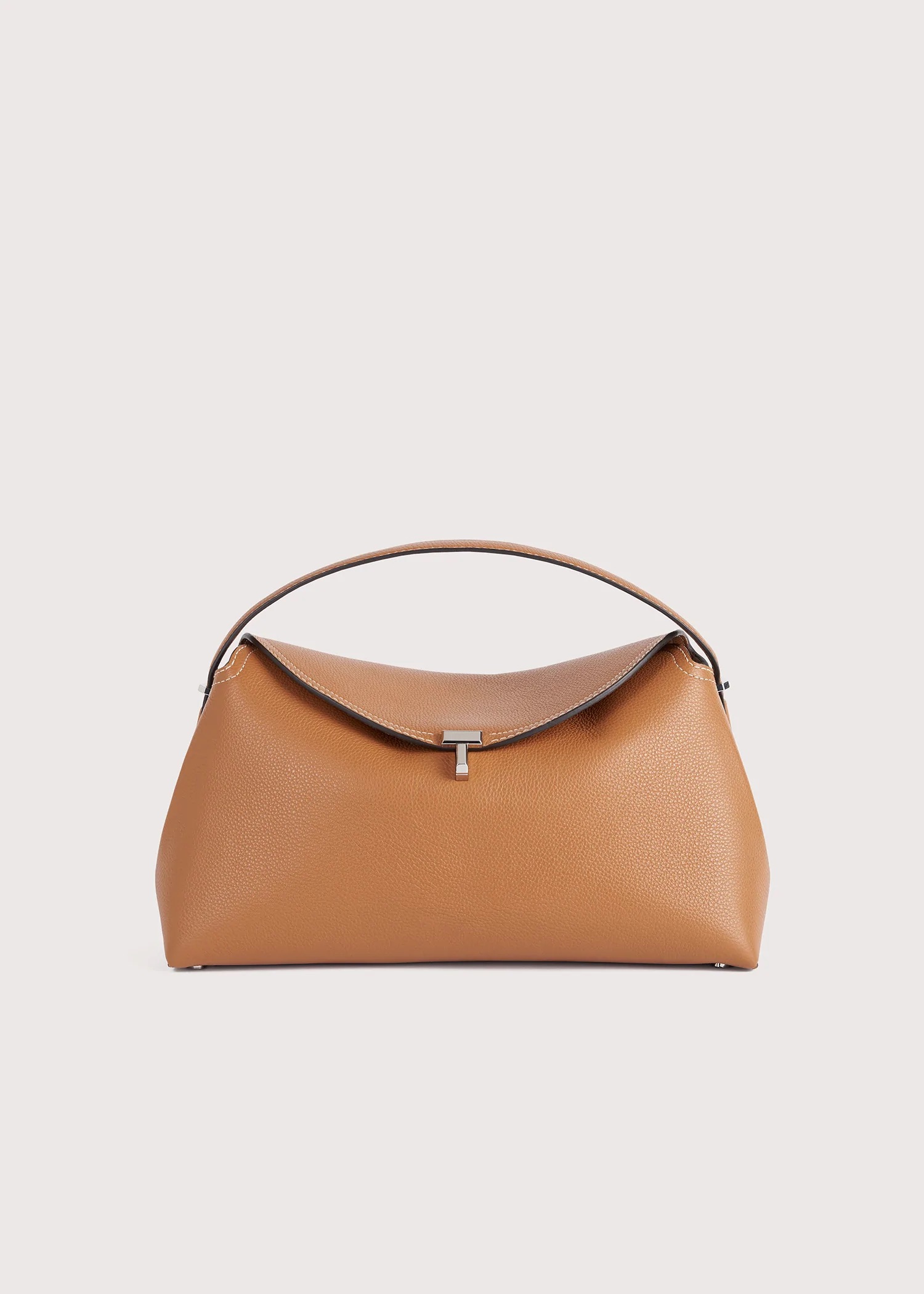 5. Gucci Jackie 1961 Bag
Like the enduring allure of the woman it's named after, The Jackie is a bag that will never go out of style. In 1961, Gucci introduced a Hobo-style bag that caught the eye of Jackie Kennedy, whose husband so famously loved Gucci's loafer moccasins. It's said that upon seeing a paparazzi image of Jackie Kennedy with the bag (then called the Fifties Constance), the Gucci family quickly christened the bag the Jackie. Relaunched in 2021, the recognizable shape is presented in many materials like leather and the GG Supreme canvas. 
No matter which one you choose this is a beautiful bag that will be a cherished item in your wardrobe forever, perfect for any occasion!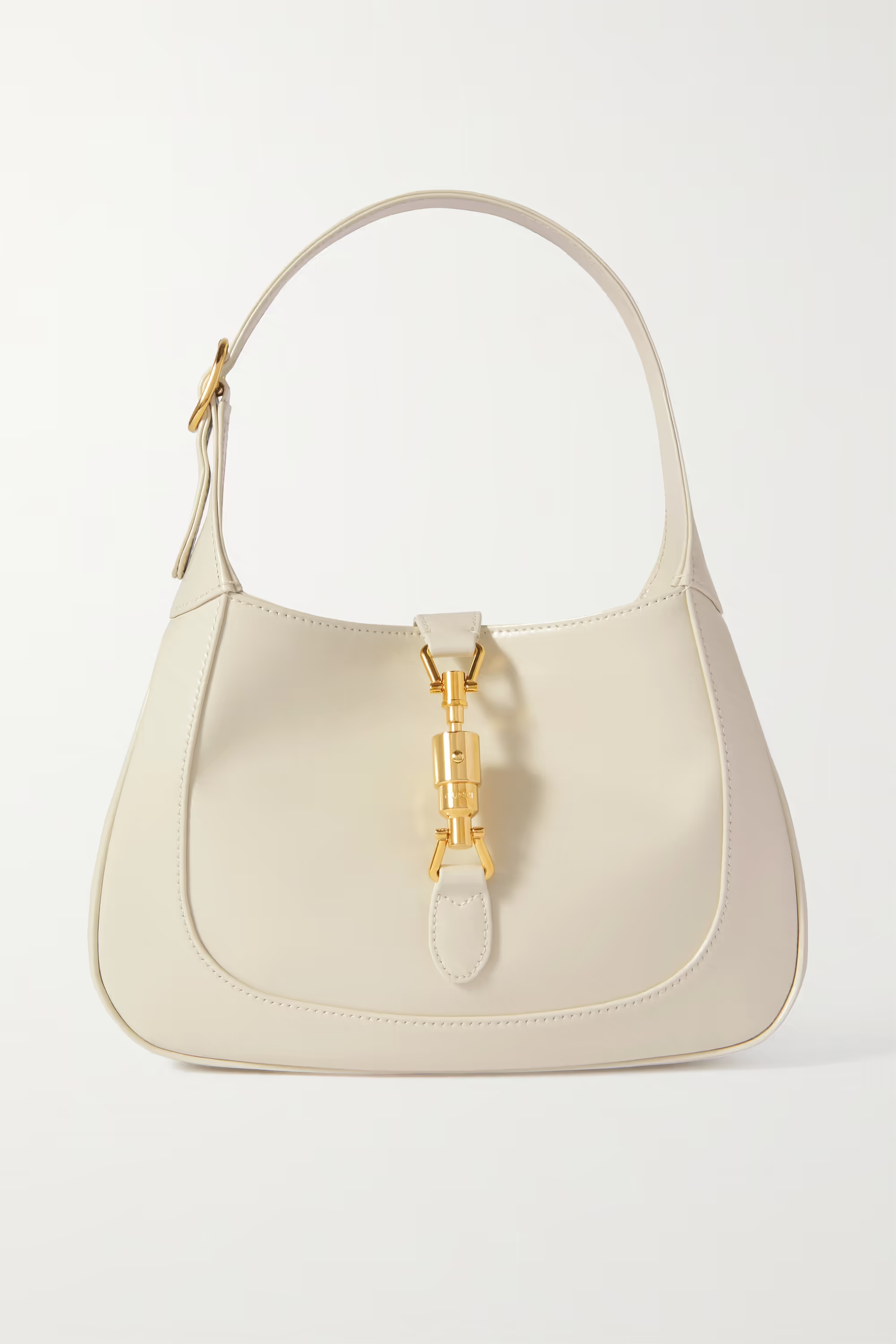 6. Tory Burch Lee Radziwill Bag
A quiet luxury bag that is not only elegant but also affordable, you will love the Lee Radziwill! Inspired by and named after the late style icon Lee Radziwill, this mini satchel done in supple leather made its debut in Tory's spring/summer 2019 runway show. Outfitted with a top handle and optional crossbody strap, it holds only the essentials, making it perfect for a day bag. It is beautifully crafted in leather and suede, with signature lock-and-key hardware. The Lee Radziwill mini Bag is a symbol of contemporary elegance boasting the same gold hardware closure and square structure as the Hermès Kelly bag, not to mention the top handle and crossbody strap!
In my opinion this is an affordable bag that looks expensive, I love it's timeless and elegant style!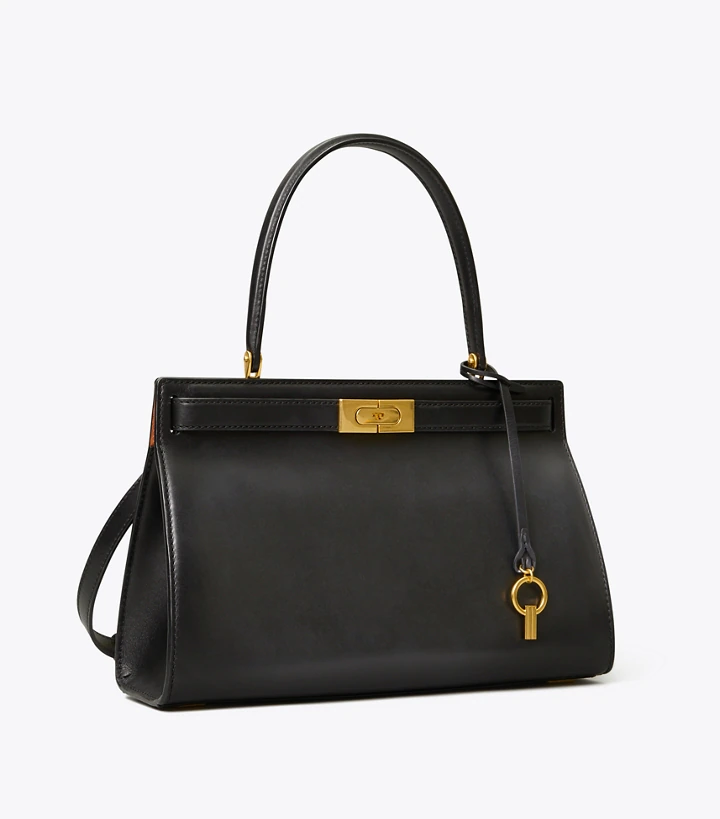 7. The Row Sofia Bag
The Row is known for their quiet luxury styles, they offer understated elegance and amazing quality in timeless pieces. The Sofia is available as a crossbody or top handle, both perfect for everyday wear. It has a clean, minimal silhouette and a gold-tone flip lock as the signature of the collection. Made in Italy from smooth leather, it has a compact flap silhouette perfectly sized for your phone, keys and wallet.
This is the epitome of quiet luxury, this bag would be a staple all your life!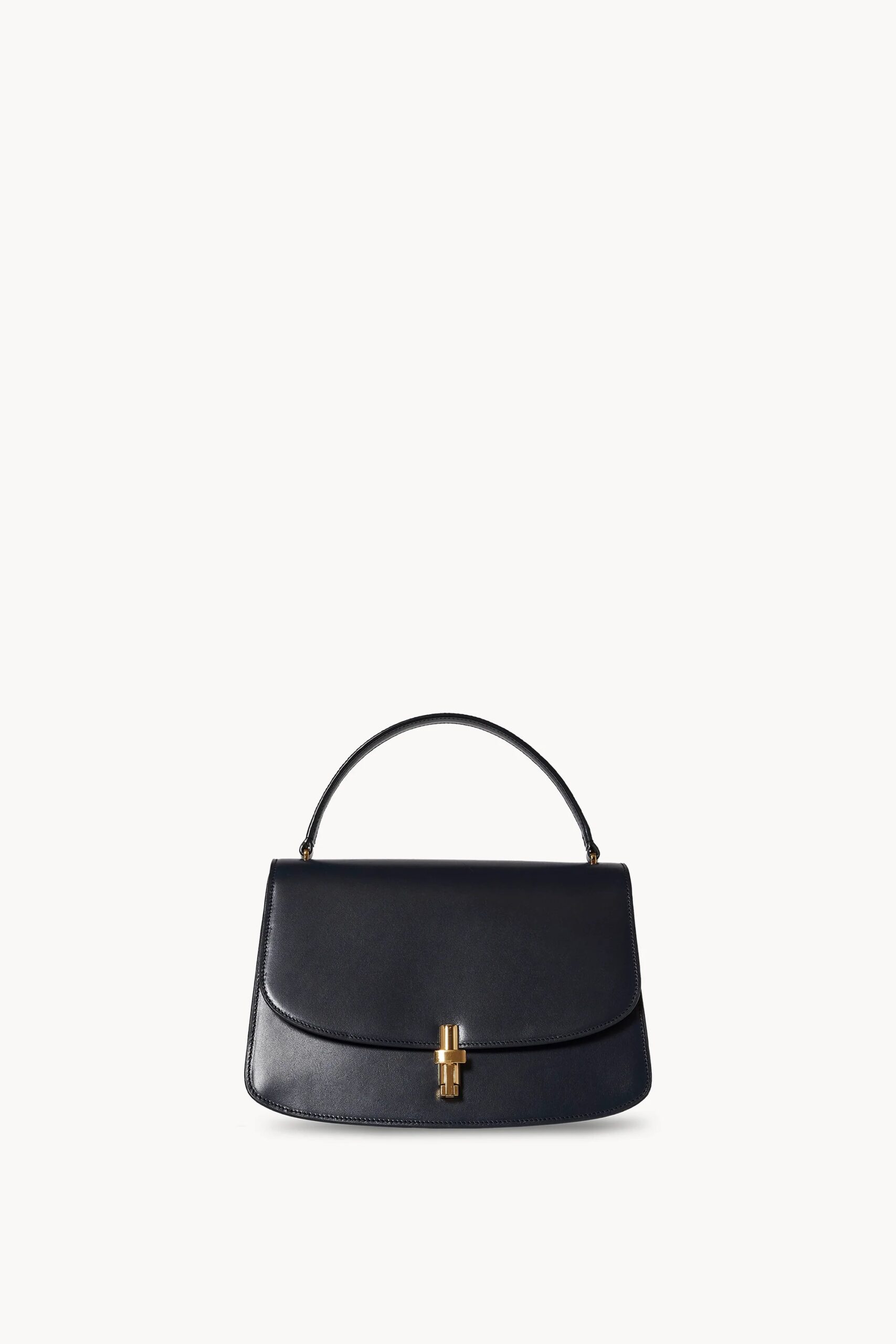 8. Prada Cleo Bag
The Prada Cleo Bag is becoming a classic staple of the brand, it was launched in late 2020 and is more popular with each year that passes. The Cleo draws inspiration from Prada's hobo bags from the 1990s archives and is crafted using traditional manufacturing techniques. Its construction incorporates some of the brand's codes, including flowing lines, sloping sides and an enveloping shape. Feminine, elegant and modern, this Prada Cleo bag is made of fine brushed leather, an expression of the brand's expertise. The Cleo bag comes in different styles and sizes, all amazing minimalist staples. 
You can wear the Prada Cleo to any occasion, it is a chic, cool and beautiful bag that will never go out of style!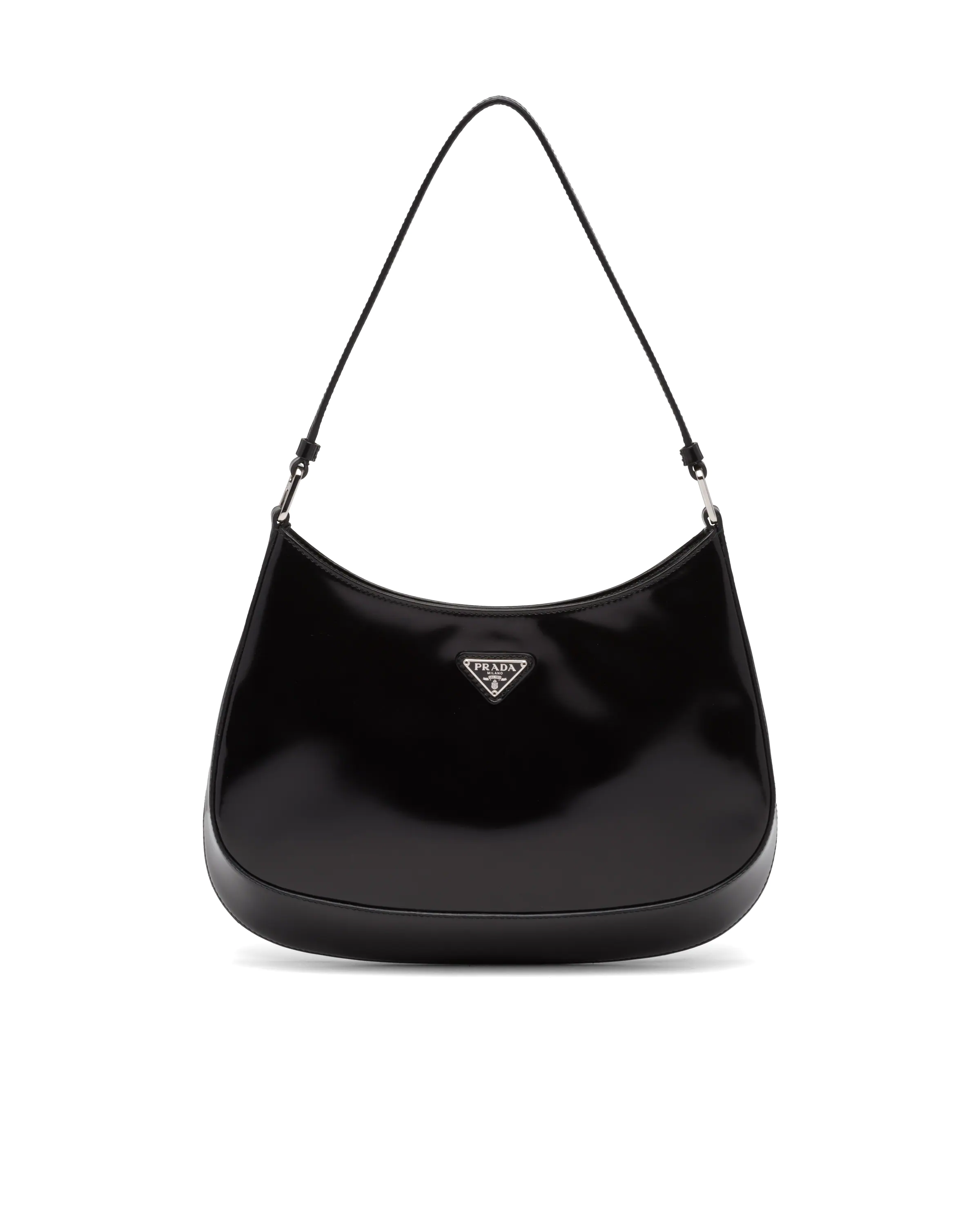 9. Savette Tondo Bag
Established in 2020 by Amy Zurek, Savette celebrates traditional leather craft in a new and modern form. The foundation of each handbag is a timeless, sophisticated silhouette, rendered in exceptional Italian leather. And the Tondo has a classic hobo shape that will be super popular this fall! Lined in a supple suede, the Tondo Hobo combines the ease of a hobo shoulder bag with the sophistication of Savette's signature metal hardware.
The Tondo has a sophisticated low-key style that you would be wearing on repeat!
10. Celine Triomphe Bag
A new bag that is becoming a classic, the Triomphe will be a staple in your life. The Celine Triomphe bag was designed by Hedi Slimane in 2018 and it bears the Celine logo designed by Celine Vipiana herself. In 1973, Vipiana introduced a newly designed logo that featured an intertwined double C design, with an intricate center pattern that nodded to the architecture of the Arc de Triomphe. The bag has become a classic and its understated and minimalistic look is a perfect representation of the Celine style.
Offering hands-free ease, the Triomphe is one of the best understated crossbody bags ever!