Welcome to our list of the Top 5 Designer Flap Bags!
Most famously associated with Chanel, a flap leather bag is the epitome of versatility. Style yours for daytime with denim and a shirt. Come evening, the same bag can work just as well with a cocktail dress or suit. But Chanel isn't the only option, Saint Laurent LouLou for example is a great alternative. Flap bags are classic and elegant, and are a must-have in a good handbag collection. Here I'll show you 5 amazing flap bags you will love, no collection will be complete without one!
So, without further ado here are the Top 5 Designer Flap Bags:
1. Chanel Classic Flap
One of the most popular bags ever and the Chanel handbag that would ultimately become synonymous with the brand was not created until 1983. The Chanel Classic Double Flap was first introduced when Karl Lagerfeld became creative director and decided to reinterpret Chanel's iconic 2.55 Flap Bag. From his artistic vision came two new features – a leather woven chain and Double C turn-lock closure. Lagerfeld's Classic Flap was a breakout success. In spring 2021, the Chanel Classic Flap was renamed to the 11.12, in honor of the original Medium Classic Flap's style code – A01112. The universal wearability and simplicity of the Chanel Classic Double Flap solidifies this handbag as an iconic statement piece.
Almost thirty years later, and out of all the Chanel handbags on the market, the Classic Double Flap remains one of the most sought-after pieces ever crafted.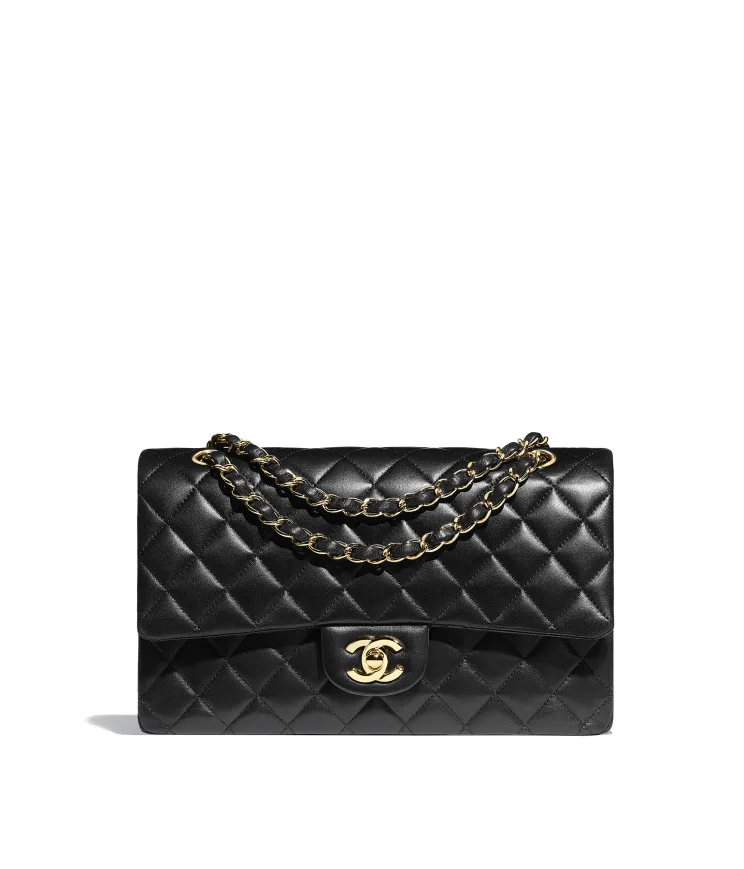 2. Giorgio Armani La Prima Bag
In 1995, Giorgio Armani designed his very first bag. Placed at the crossroads between functional and fashionable, this new creation with its rounded lines was inspired by the classic suit. Made in Italian leather, this classic bag was relaunched in 2019, with the same elegant style first designed 27 years ago. The bag is a testament to Giorgio Armani's incredible know-how, the La Prima bag is made from leather panels that are hand-assembled.
This is a minimalist bag that also has a very modern aesthetic. It also comes in a few different sizes and colors.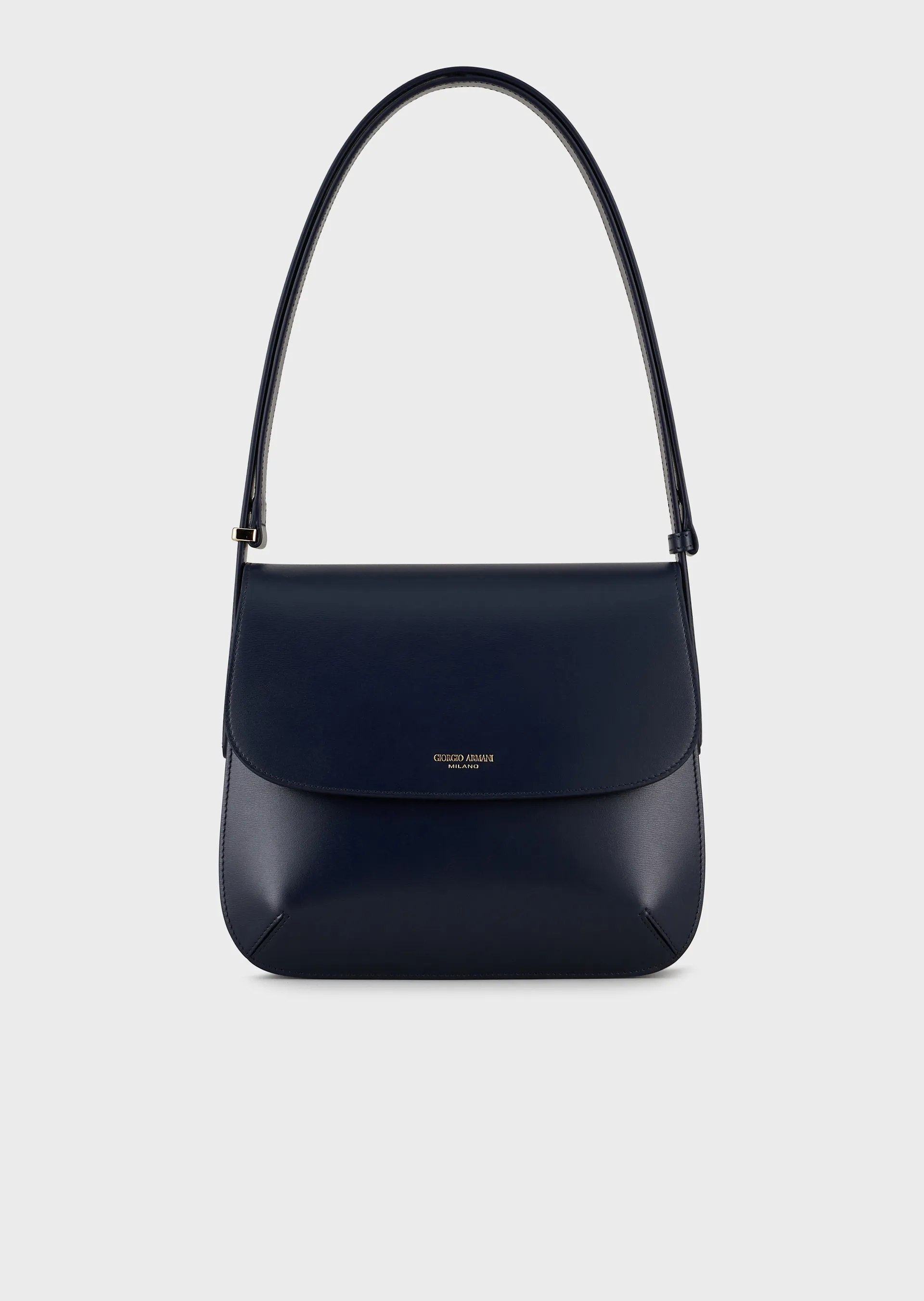 3. Saint Lauren LouLou Bag
Designed in 2017 by Anthony Vaccarello, this is one of the most well-known styles of the brand. Named after LouLou de la Falaise, Yves Saint Laurent's close friend and muse for more than three decades, the LouLou is one of the most beloved bags in Saint Laurent's arsenal. Is a classic bag that also has a more laidback style. Its hallmarks are its soft but boxy structure, front flap closure, and quilted chevron finish. Having become a staple of Saint Laurent's accessories offerings, the LouLou is now available in more sizes, ranging from a small over-the-shoulder bag to one that's oversized enough to carry your laptop or whatever else you may need. There is also the puffer version if you would like a cooler vibe.
The LouLou is versatile and stylish, and would definitely be a staple in your wardrobe.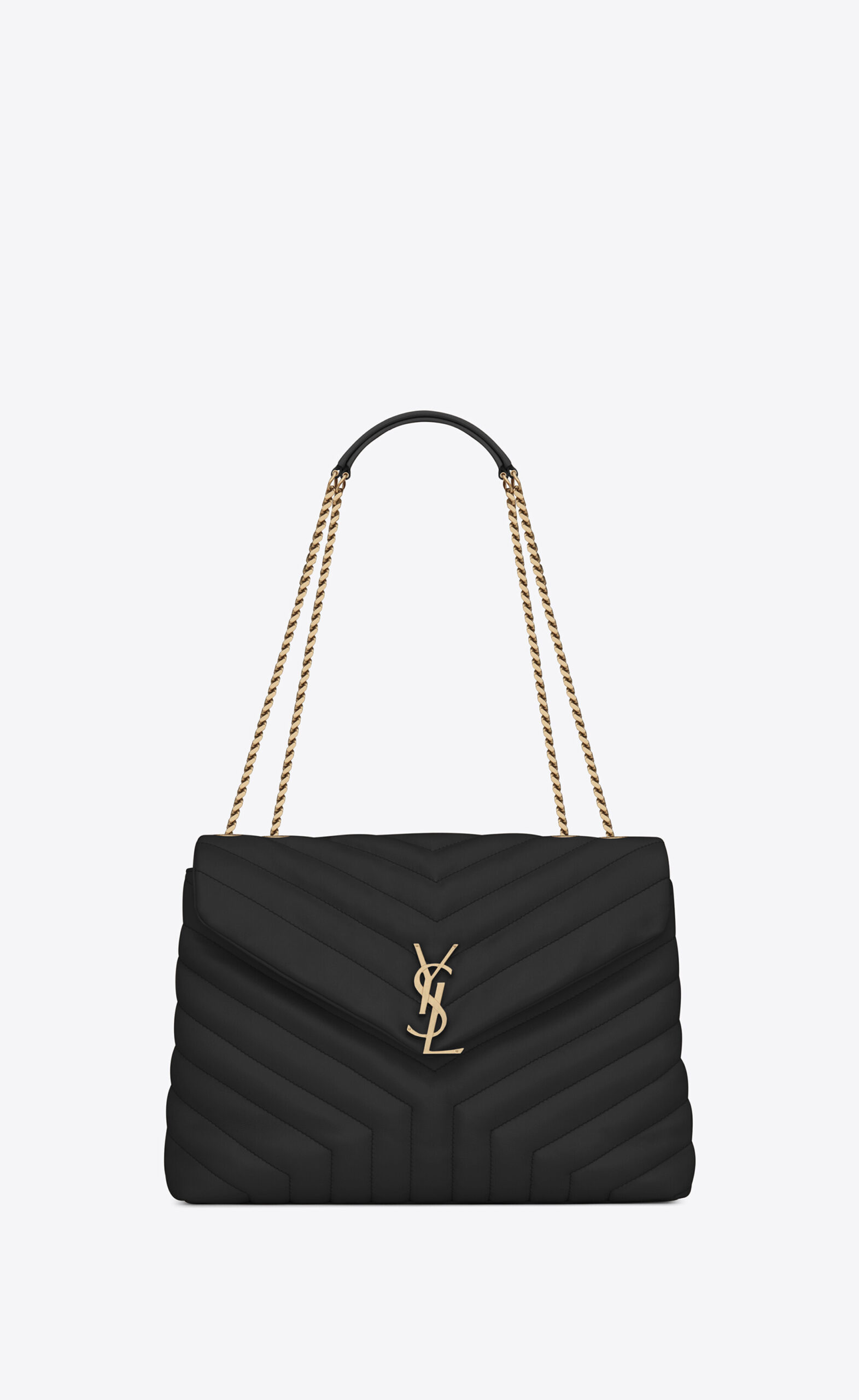 4. Chanel 2.55 Bag
In February 1955, Coco Chanel created the 2.55 Flap Bag, and history was made. The Chanel 2.55 Flap signified fashion liberation: it was the first bag made for women to come with a shoulder strap, freeing them from the constraints of the impractical clutch. Rebellious and controversial, this Chanel handbag was a revelation, and women were immediately drawn in. With an emphasis on practicality, each detail – from the adjustable chain strap to the accessible back slip pocket – caters to women's every need. 
Arguably the most famous Chanel bag of all time, the 2.55 Flap bag is a timeless icon.

5. Valentino Roman Stud Bag
Remaining faithful to Valentino Garavani's celebrated heritage, the Roman Stud shoulder chain bag is adorned with the House's iconic Romanstuds. Crafted from smooth leather, the textured design – including the hammered hardware and quilted stitching – gives the piece a multidimensional finish, tapping into the label's coveted feminine-meets-rock aesthetic. This multifunctional accessory can be worn across the body, slung over the shoulder or held as a clutch. Is a bag that can be worn on multiple occasions, it can take you easily from day to night! Becoming as iconic as the rockstud bag, this one will continue to be in style for a very long time. If you are looking for the one Valentino bag that is worth spending your money on, I would say is this one.
Iconic and a classic of the brand you will not regret buying it.