Welcome to our list of the Top 5 Most Classic Designer Heels!
Some designer shoes last a season, others last a lifetime! Classic designer shoes are staples in your closet you will be wearing for many years to come. A good pair of shoes has the power to change any outfit and the ones I'll show you here are some of the best you will ever find! Some styles I'll show you here were designed some 60 years ago and they remain as popular today as when it launched. So if you are looking for timeless designs that are chic, classic and will last a lifetime, you have come to the right place!
So, without further ado here are the Top 5 Most Classic Designer Heels:
1. Roger Vivier Belle Vivier
It was 1965 when Roger Vivier was catapulted to stellar success. He designed a classic black pump, embellished with an oversized chrome-plated buckle for Yves Saint Laurent's presentation of his Mondrian collection. The shoes became the most in-demand footwear of the season with women flocking to Vivier's boutique in Paris to buy a pair. In 1967, the shoes were forever immortalized on film as Catherine Deneuve wore a pair in "Belle de Jour," and has since been known as the "Belle Vivier" – the Maison's most iconic style.
Inspired by the Belle the mason designed another iconic style in 2016. Hand crafted by Italian artisans in materials such as satin and velvet, the Flower Strass is distinguished by bejeweled flowers adorning the signature metal buckle. Today, red carpet favorites such as Nicole Kidman and Céline Dion, as well as the First Lady of France Brigitte Macron, are all aficionados of the Flower Strass, making it another icon for Roger Vivier.
But the Belle Vivier continues to be the most classic and iconic of the two!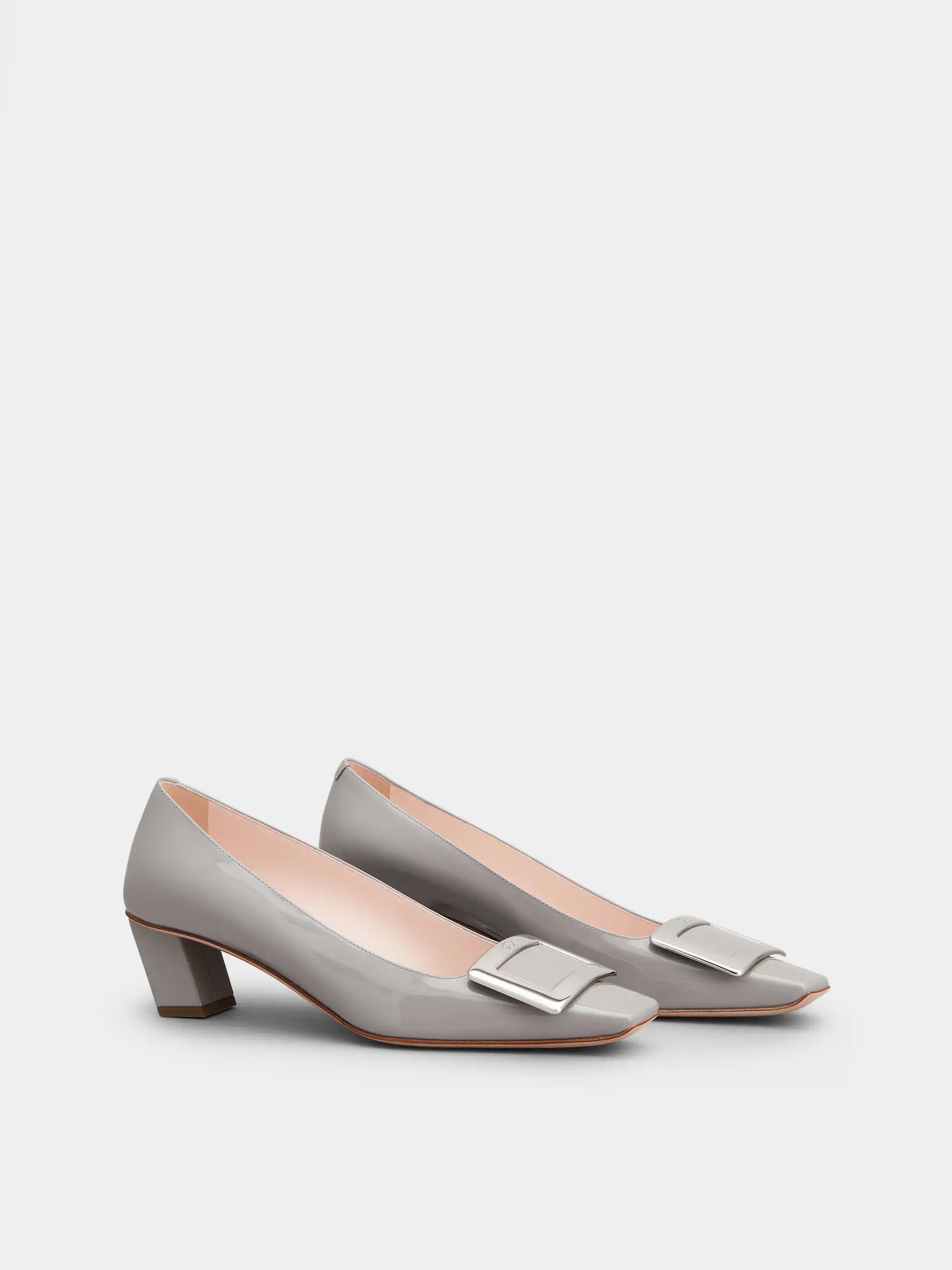 2. Manolo Blahnik Hangisi Pump
When Carrie Bradshaw chose Manolo Blahnik's jewel blue Hangisi pumps as her 'something blue' when she (finally) married 'Big' in the first Sex And The City film, she made this shoe become an icon. These pumps are extremely chic and timeless, so if you are looking for the perfect wedding shoe look no farther. The now famous Manolo Blahnik buckle was first introduced in 2008 in the Hangisi pump. Blahnik designed the pump, embellished with a crystal buckle, in pink, black and green satin for spring '08. Since then, the Hangisi style has evolved into boots, mules, d'Orsays and flats. It has been produced in over 100 materials and colorways, as well as in seven heel heights. Each pair of Hangisis is handmade in Italy, and each buckle is made up of 144 separate stones.
These pumps are like pieces of jewelry, who of us would like to feel like Carry Bradshaw at least for a day?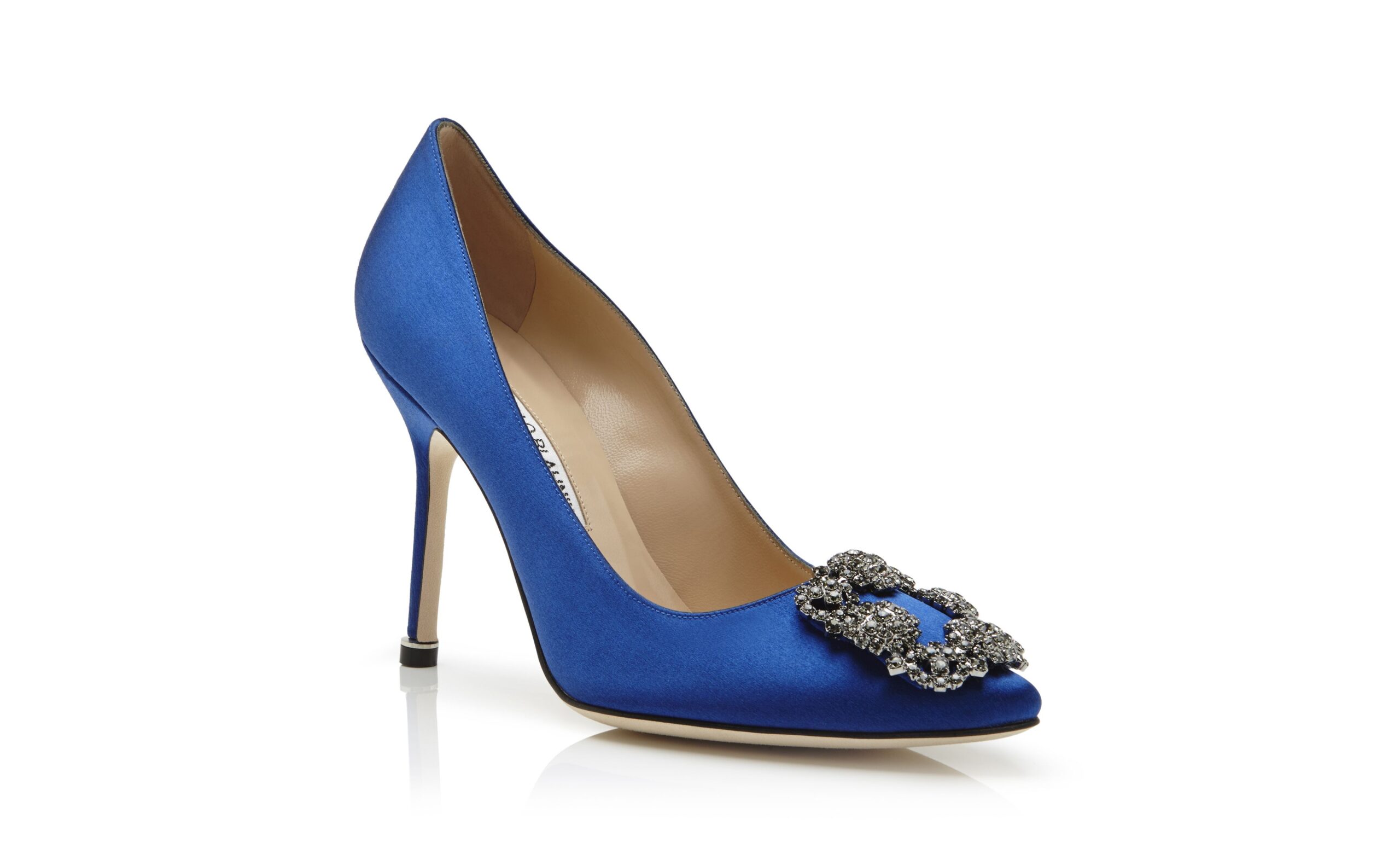 3. Chanel Slingbacks
First created by Gabrielle 'Coco' Chanel in 1957, there's more to Chanel's two-tone slingbacks than meets the eye; the nude upper part lengthens the leg, while the black toe shortens the foot. Former Creative Director Karl Lagerfeld reintroduced them in Autumn/Winter 2015, and they soon became a must-have. It was originally inspired by 1950's men's shoes and today they are a symbol of femininity. To this day, the classic pumps remain a fashion-girl favorite, thanks to their sleek silhouette and neutral colorway.
This is a shoe you can be comfortable in while looking elegant and chic, isn't that the dream?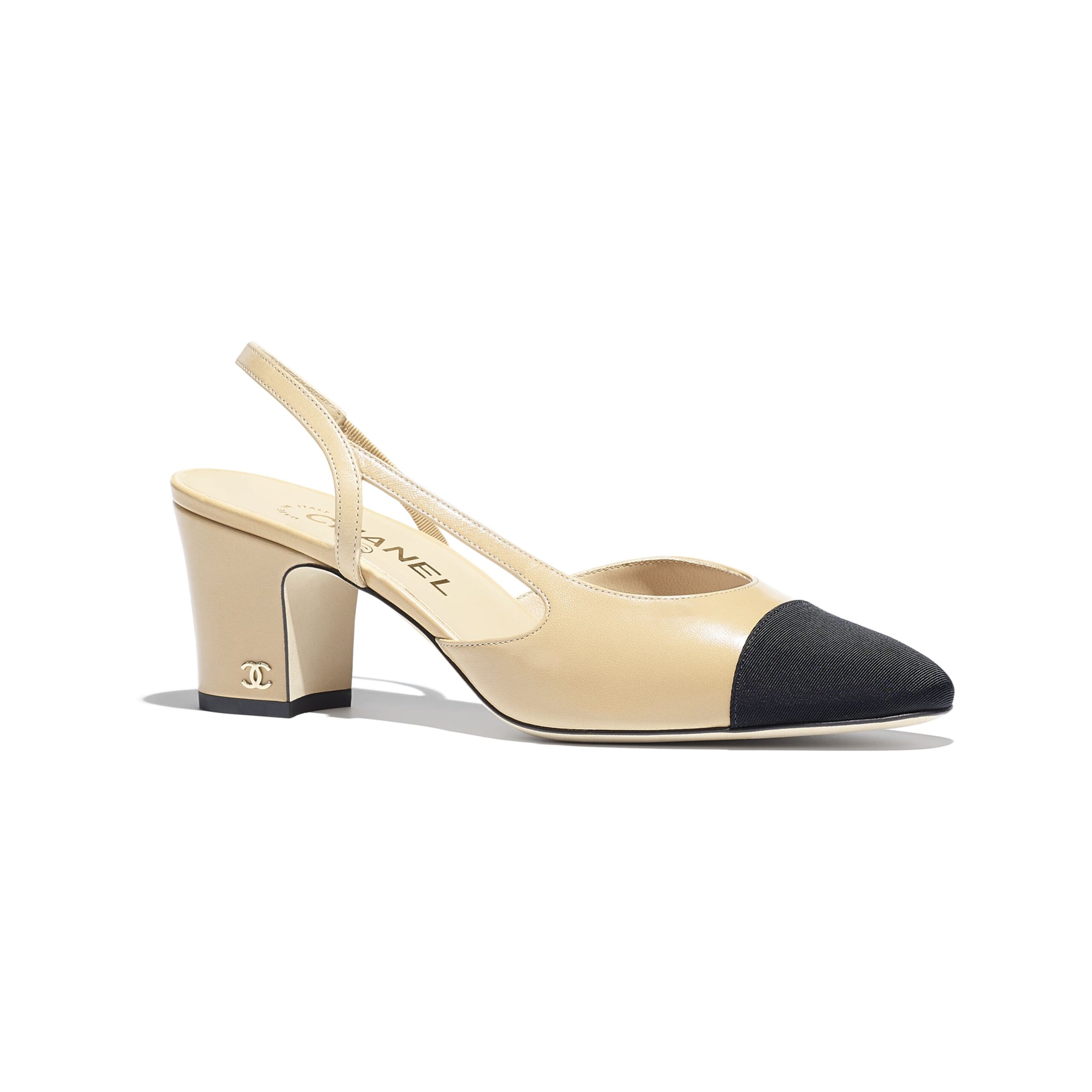 4.

Jimmy Choo Bing Mules

The Bing Mules from Jimmy Choo are an undeniably feminine style with statement-making appeal. Crafted in Italy from patent leather, they're cut to a point-toe silhouette with crystal-embellished straps, then set on stiletto heels. You can count on Jimmy Choo's 'Bing' mules to add a polish touch to nearly any evening outfit, from beautiful gowns to tuxedo pants. The sleek pointed toe creates the illusion of longer legs and the stiletto heels add just the right amount of height.

These mules are the perfect evening heels, not to mention amazing bridal options.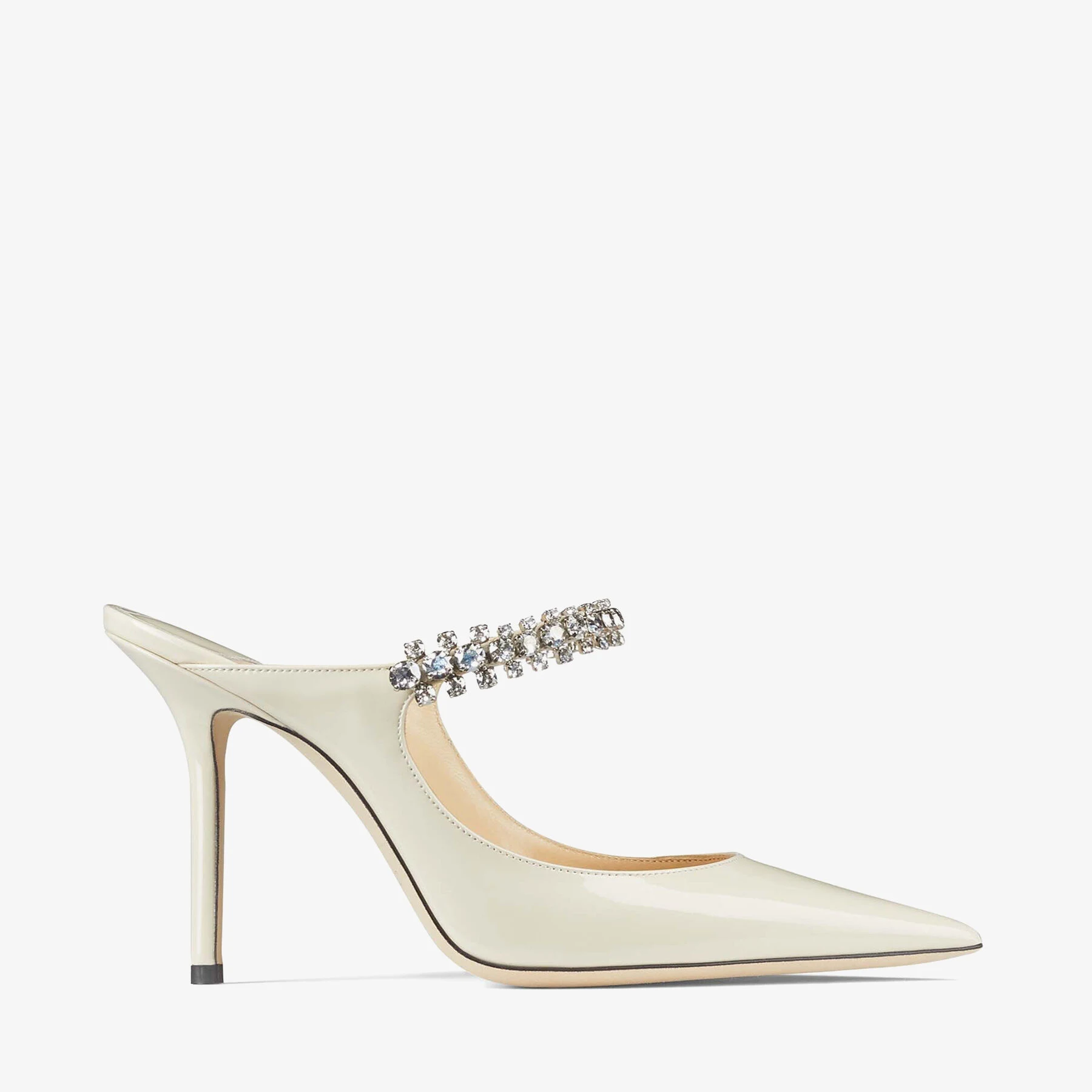 5. Christian Louboutin Pigalle Pump
Louboutins are not the most comfortable of shoes, but the Pigalle pumps are so classic you know they will never go out of style. They will forever be a wildcard in your closet perfect for every occasion and are by far Christian Louboutin's most iconic red-soled shoe. Named after the famous "Folies Pigalle" nightclub in Paris, not far from the Moulin Rouge, this is one of the House's iconic styles. A go-to look that's anything but basic, the Pigalle pump is slightly more revealing on the sides and has a daringly slimmed-down stiletto that's a hallmark of the Follies line.
According to experts they currently resell at around 60% of their retail value, which is not bad for a shoe.