Welcome to our list of the Top 6 Celine Bags To Buy In 2023!
A symbol of modern minimalism and sophistication, Celine bags are some of the best in the market! The brand has some beautiful classic styles that are worth the investment, bags you'll be wearing your whole life and that will not go out of style. The brand has amazing bag options you can choose from and here I'll show you the best ones for 2023! From stylish tote bags to timeless crossbodies, I'm sure you'll find one you love!
So, without further ado here are the Top 6 Celine Bags To Buy In 2023:
6. Celine Matelassé Bag
This bag was first presented in February, on the brand's fall 22 show, and is bound to be a favorite next year! This bag appeared on the instagrams of Celine it girls Kaia Gerber and Lisa from Blackpink, creating much anticipation and desire for the style. The new bag includes a quilted black base, a centered Celine logo made from gold hardware, and a gold chain to match so that the bag can comfortably sit on your shoulder. A brand that usually shies away from logos this bag wears the Celine brand loud and proud. Compact, stylish and elegant this bag is completed by a golden chain strap.
A practical, minimalist and stylish bag this is one you'll be wearing on repeat!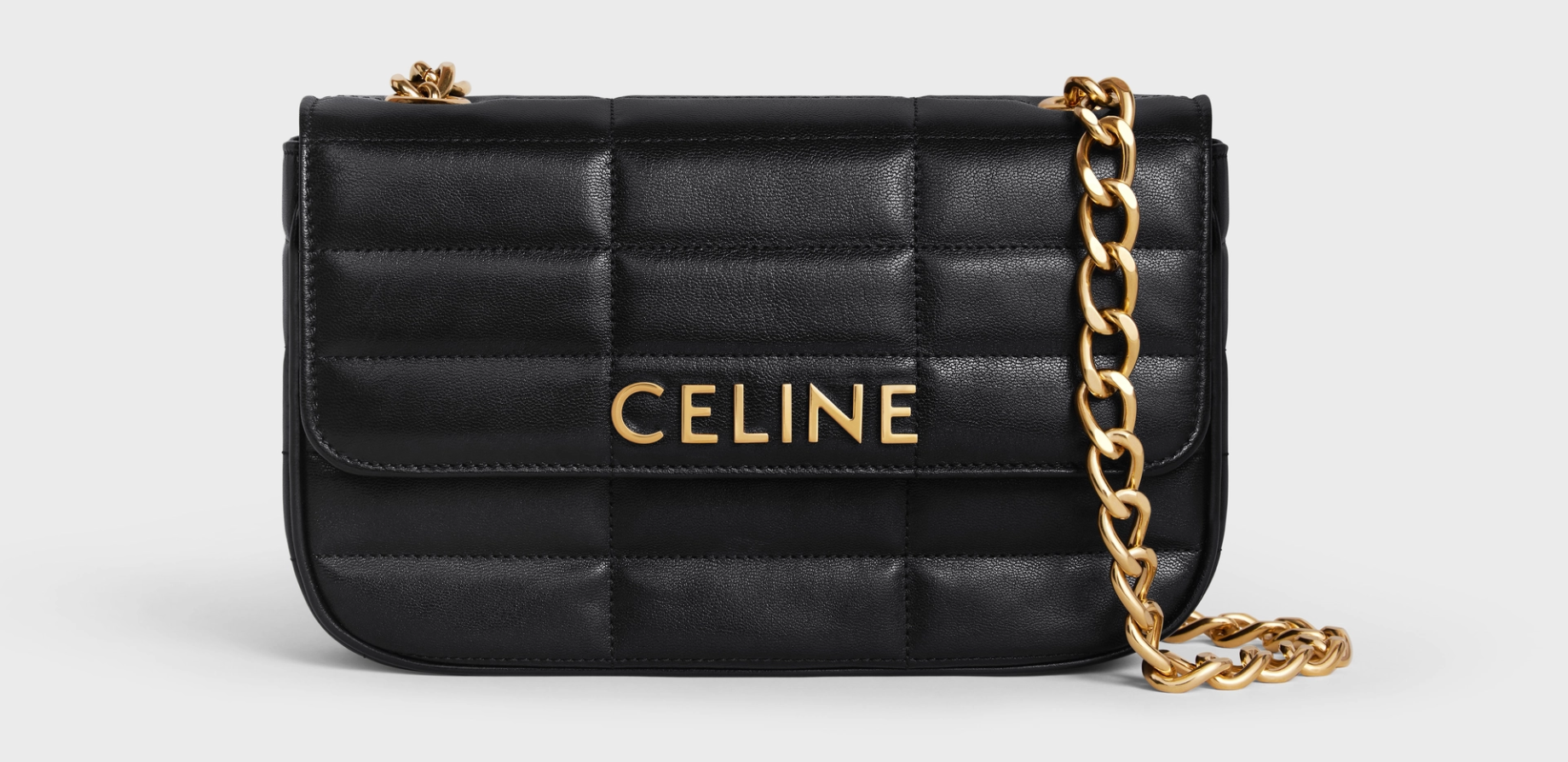 5. Celine Ava Bag
The Ava was launched in Celine's Summer 2021 collection and has been trending nonstop. The perfect embodiment of the new Celine this bag is young and stylish while still being classic and understated. Also a great example of quiet luxury this bag comes with a minimal Celine marking and no logos. This bag is a favorite of Kaia Gerber and Lisa from Blackpink but even if the crescent bag trend passes this bag is so neutral it won't go out of style.
A minimalist and modern bag that is an amazing buy for 2023, you will love the Ava!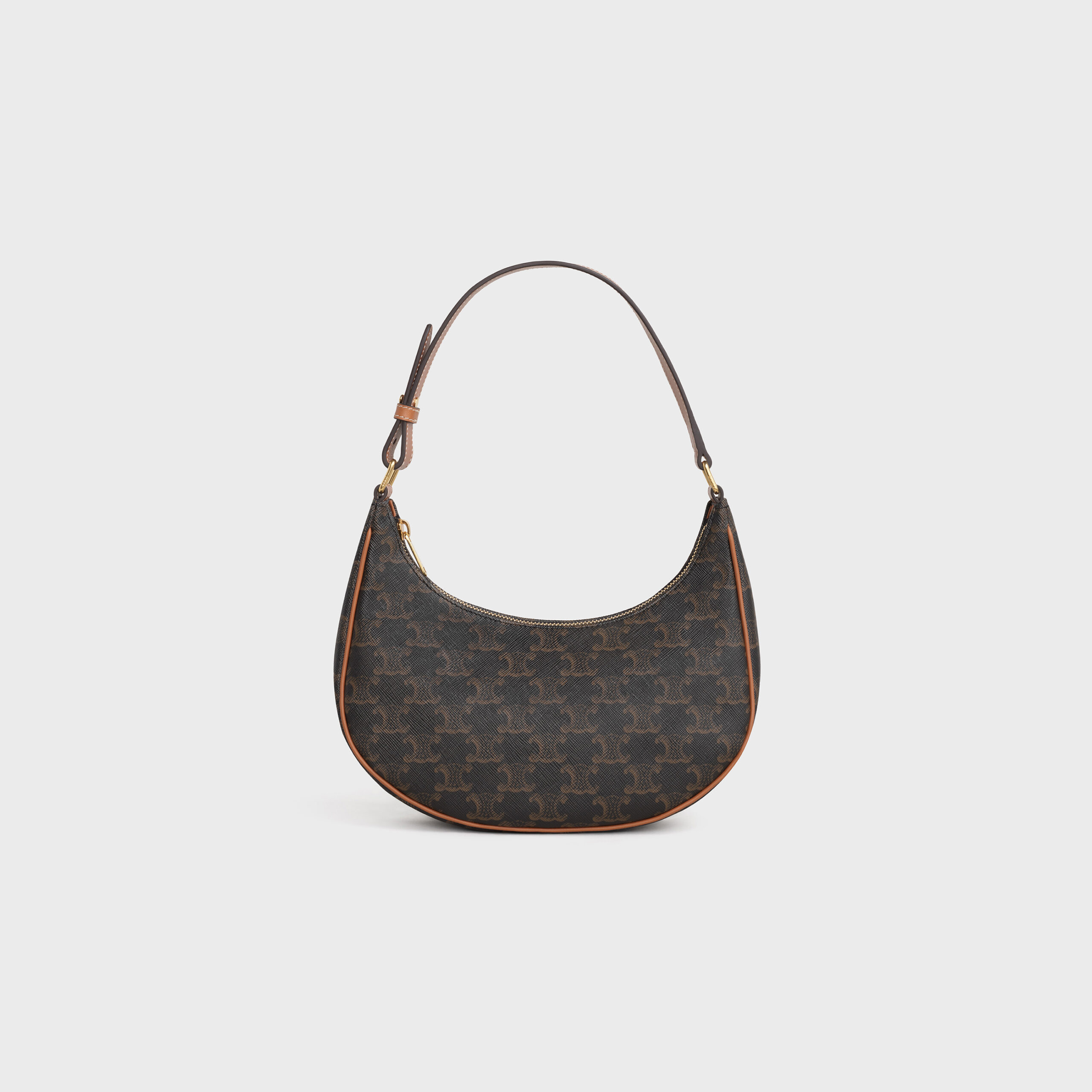 4. Celine Classic Box Bag
If your ideal everyday bag is a crossbody, the Celine box is one of the mots classy you'll ever find. The Box bag was launched in 2011 and it was an instant hit! This bag is at the same time contemporary and classic, is the perfect day bag and would probably be one of the most used bags in your collection. As always when it comes to Celine, this bag is crafted with the best materials and incredible craftsmanship. There is even on in lizard skin if you like exotic leathers. This bag has a classic flap style with a structured silhouette and an adjustable strap, that allows you to wear the bag crossbody or over the shoulder. This bag is a Phoebe Philo design but is also modern and fits the new Celine style. 
Minimalist, elegant and classic, you cannot do better than the Celine Box!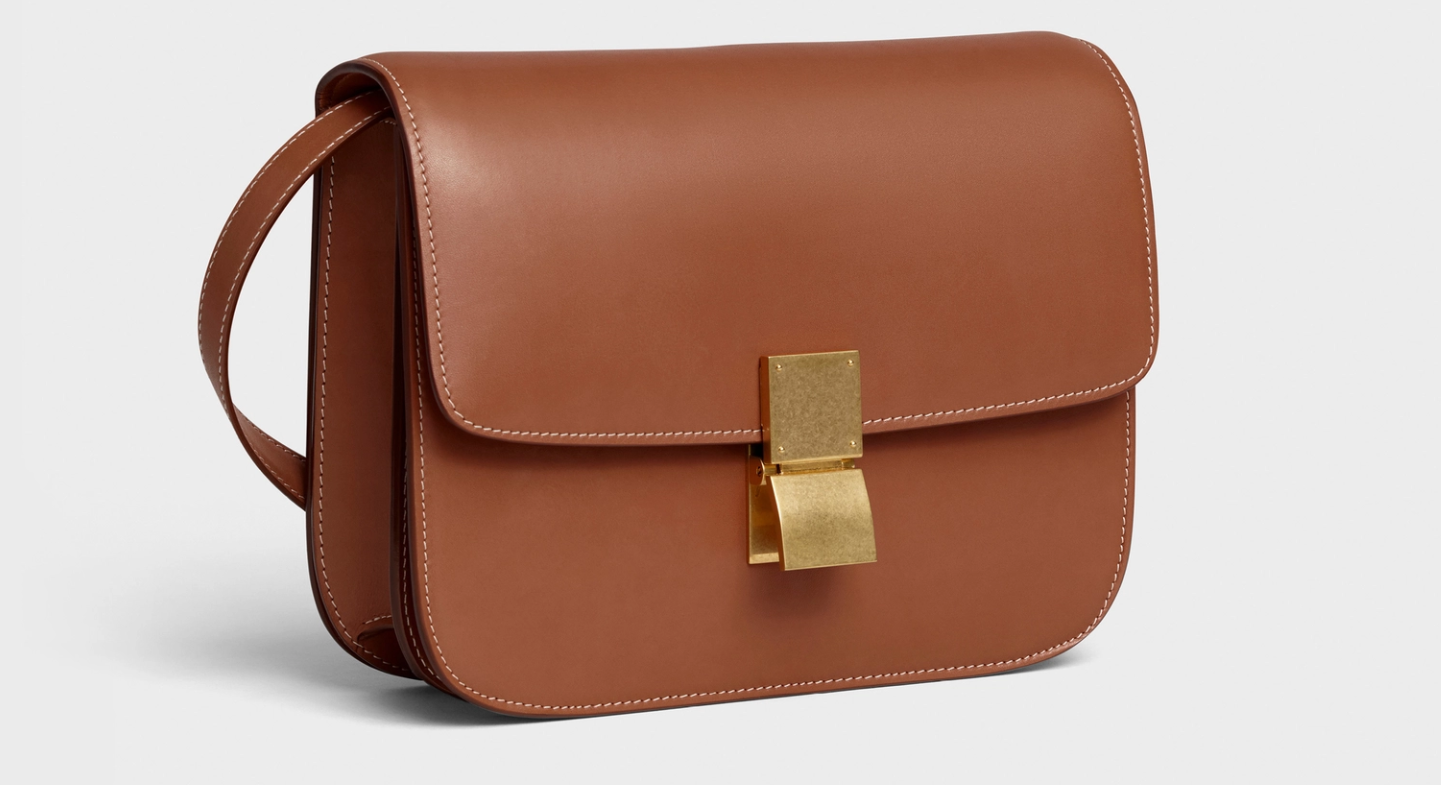 3. Celine Luggage
One of the most popular bags of all time and the most famous Celine bag, the Luggage is an icon. It was Phoebe Philo's first It bag for the brand, released in the Spring 2010 collection. With its distinctive front face adorned with a zipper and availability in multiple colors and materials, it is not hard to see why the Celine Luggage, even after a decade of its launch, still appeals to fashion connoisseurs of all ages and tastes. This bag was extremely popular in the 2010's and because of it's minimalist style and colors, it really would be a staple in your collection. 
I know this bag is not so popular anymore, but as Yves Saint Laurent said: "fashion fades, style is eternal". And this is an eternal bag.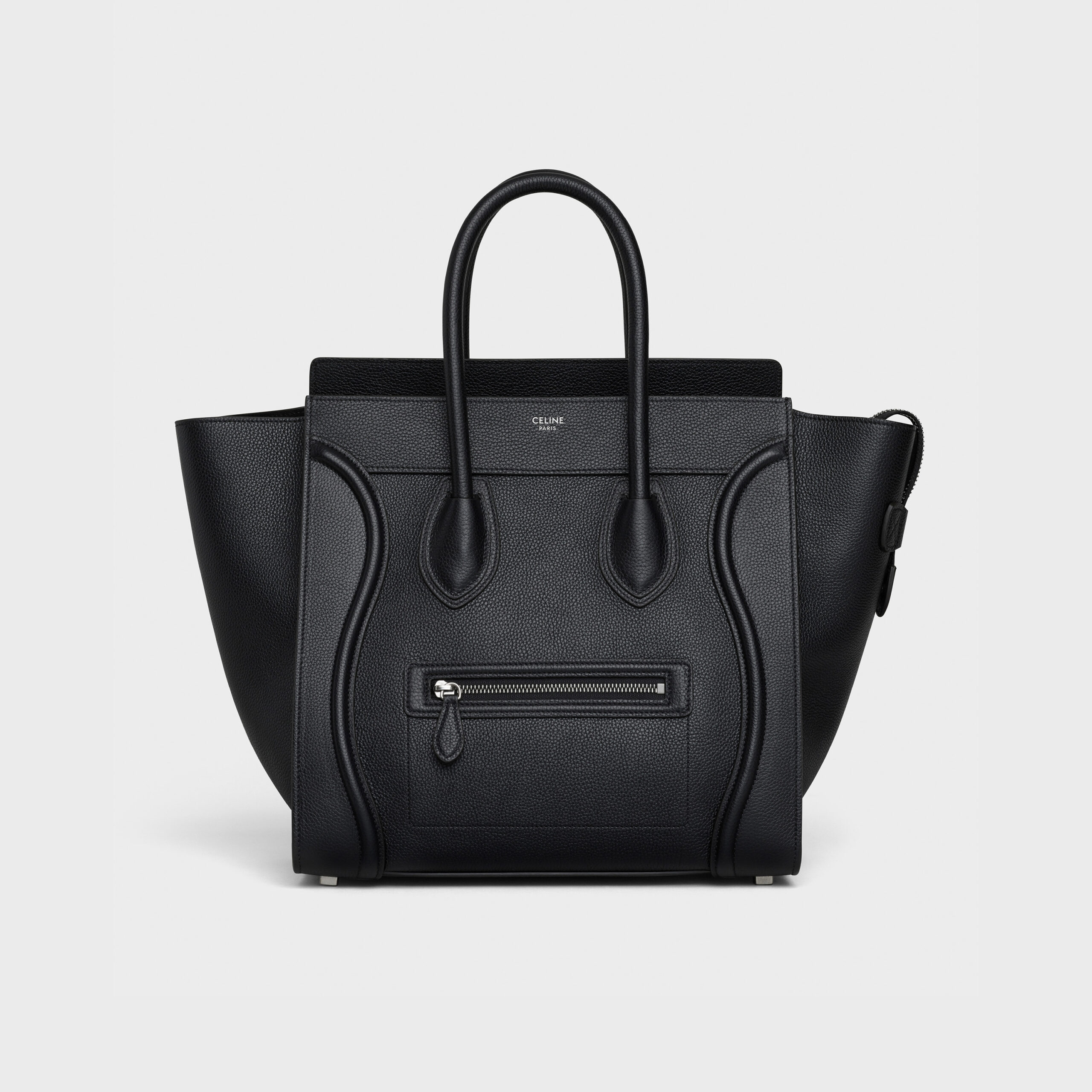 2. Celine Triomphe Bag
This might be the perfect winter crossbody bag for 2023. The Celine Triomphe bag was designed by Hedi Slimane in 2018 and it bears the Celine logo designed by Celine Vipiana herself. In 1973, Vipiana introduced a newly designed logo that featured an intertwined double C design, with an intricate center pattern that nodded to the architecture of the Arc de Triomphe. The bag has become a classic and its understated and minimalistic look is a perfect representation of the Celine style.
This is a popular bag, but not so much as the Gucci or Louis Vuitton ones we see around, it is an amazing style you won't regret buying!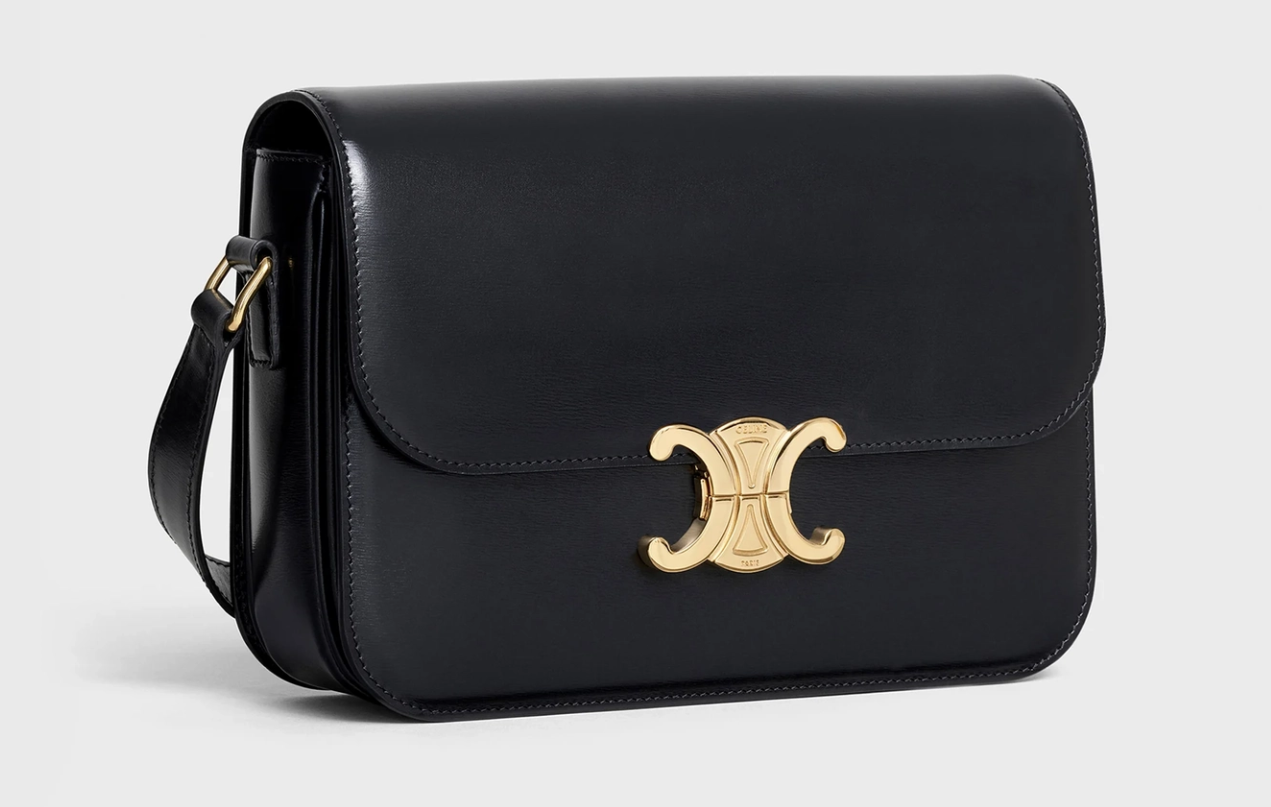 1. Celine 16
The first bag designed by Hedi Slimane, the Celine 16 bag was launched in 2018. First spotted on the arm of Lady Gaga at the end of August 2018, the boxy, black leather top-handle handbag features discreet gold hardware and a Celine logo. It has been named the 16 after the location of the brand's headquarters and atelier in Paris, and comes in three sizes and a range of colors. Featuring a sleek and minimal profile, the Celine 16 Bag recaptures some of the House's historic codes from the 60's, such as the cropped flap and rounded belt accents. In the last four years Celine released different version of the 16 bag, like the soft, the besace and the bucket.
This is a timeless and elegant bag you will love to wear in 2023!