Welcome to our list of The Top 6 Investment Jewelry to Buy in 2023!
If you are looking to buy designer jewelry in 2023 you have com to the right place!Here I'll show you jewelry pieces that are worth the investment in the literal sense of the word. Not only are they beautiful timeless pieces but according to the Clair Report by Rebag they also get you good return on your money. All will be linked bellow in the description box.
So, without further ado here are The Top 6 Investment Jewelry to Buy in 2023:
6. Cartier Love Bracelet
The original and classic Love bracelet is the best investment you could make at Cartier. Italian jewelry designer Aldo Cipullo created the Cartier Love bracelet in the Cartier New York workshops in the 1970s. "Love symbols should suggest an everlasting quality" the designer said. Love is the ultimate expression of Cartier's design vision. Perfect clean lines and precise proportions meet in an oval bracelet formed of two rigid arcs that must be screwed together using a special matching screwdriver. With its unique locking mechanism, it shows that love is not to be taken lightly.
When the bracelet was first launched, rumor has it that Cartier gave pairs of them to some of the most famous couples of the 20th century, including the Duke and Duchess of Windsor, Elizabeth Taylor and Richard Burton, Ali MacGraw and Steve McQueen, and Sophia Loren and Carlo Ponti. It is also rumored that Cartier once prohibited customers from buying Love bracelets for themselves, with a policy stating that they could only be purchased by a couple. A symbol as strong as the eternity ring itself, the 'Love' bracelet has been, for more than 40 years, a token of love and attachment.
According to Rebag, the now-iconic Cartier Love bracelet holds 97% of its retail value on the resale market, making it a must-have Cartier piece.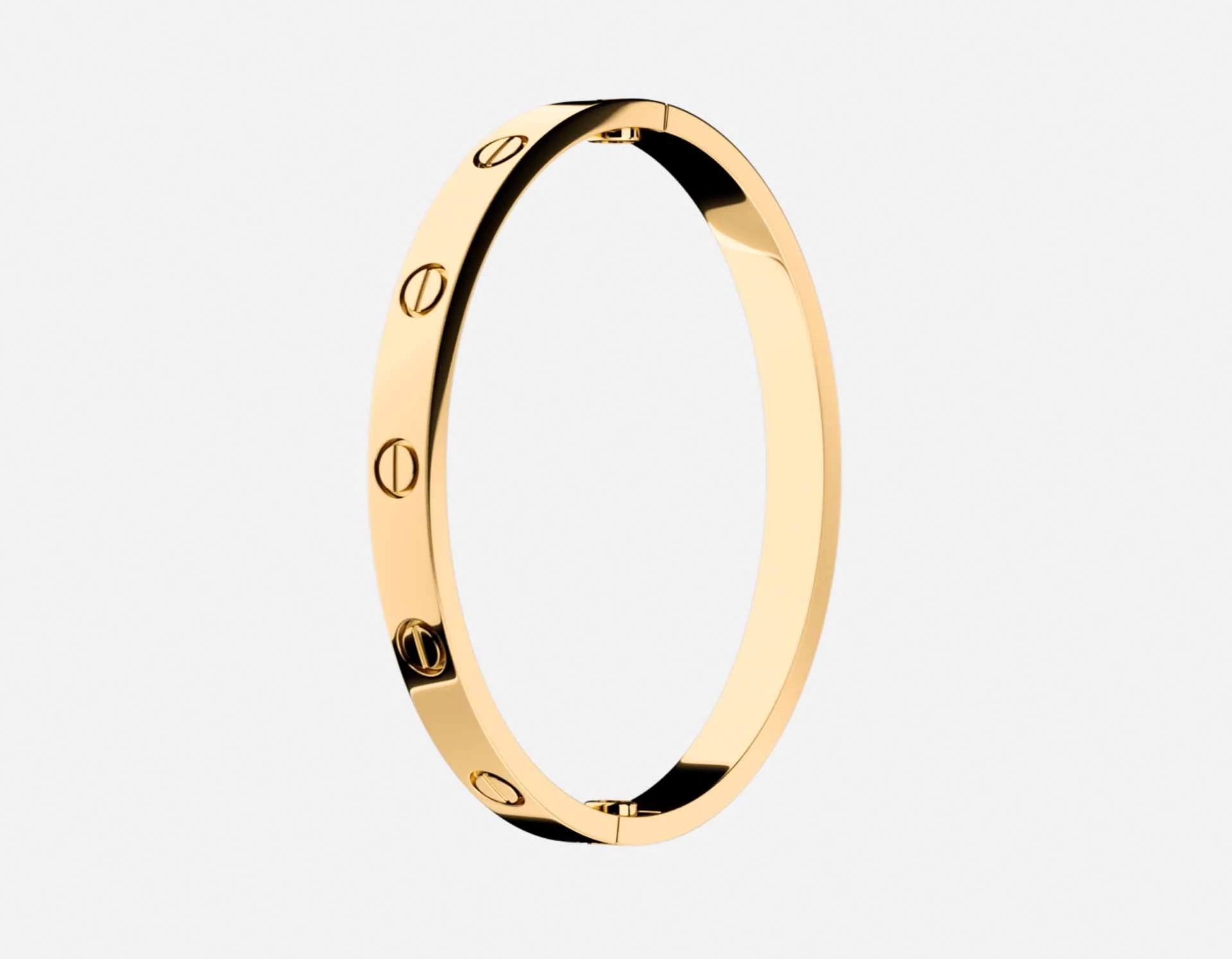 5. Tiffany & Co Elsa Perretti Bone Cuff Bracelet
The legendary model, Halston muse, and designer created the now-iconic Bone Cuff Bracelet in 1974. Peretti began her career at Tiffany's in 1974, and five years later became the firm's principal designer. Her silver pieces had the desired effect of attracting a younger clientele, who wanted amusing jewelry at more affordable prices. Inspired by her visits to a Capuchin crypt in Rome and the undulating lines of Antoni Gaudí's Casa Milà in Barcelona, the Bone Cuff comes in a number of precious metals. The sublime asymmetry and sensuous contours of the Bone cuffs have an ergonomic quality that makes them one with the body.
According to Rebag's Clair Report, the bracelet retains an average 102% of its retail value — a sure thing for resale.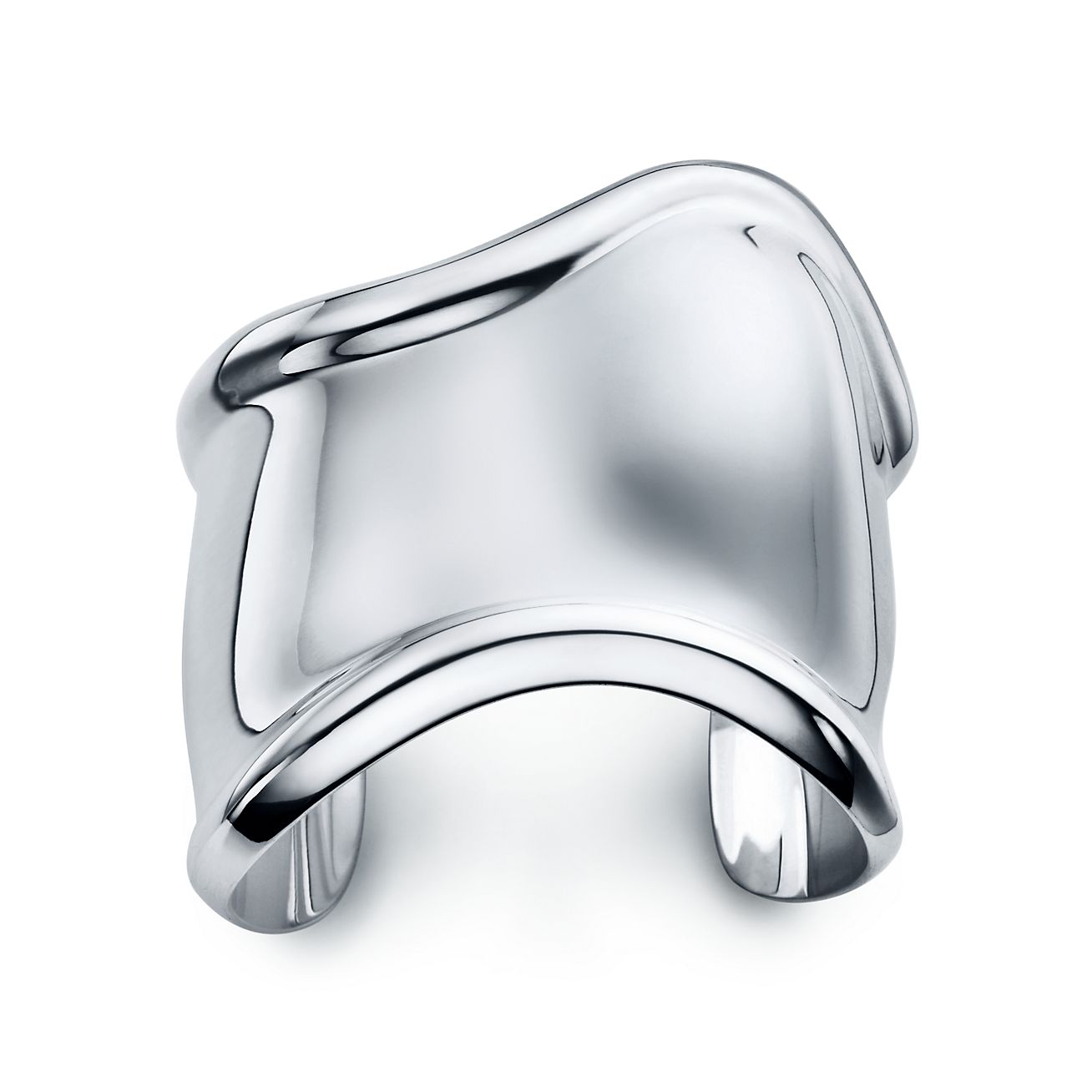 4. Cartier Juste Un Clou Bracelet
In the 1970s, the New York-based designer Aldo Cipullo followed the success of the Cartier Love bracelet with another piece of jewelry inspired by everyday hardware: the Juste un Clou bracelet, which translates to just a nail. Juste un Clou combines the functional inspiration of the Dada art movement with the audacious essence of '70s New York. Relaunched in 2012, it instantly imbued today's modern spirit with its striking nail-inspired silhouette and pure lines. Available in a multitude of gold and diamond-adorned variation, this style touches everything from classic bracelets and rings to eccentric cufflinks and tie pins. Juste un Clou breaks through conventions with its unapologetic minimalism, asserting the essence of its wearer. 
The Juste un Clou bracelet is a great investment, carrying 99% of its primary market value at resale, according to Rebag.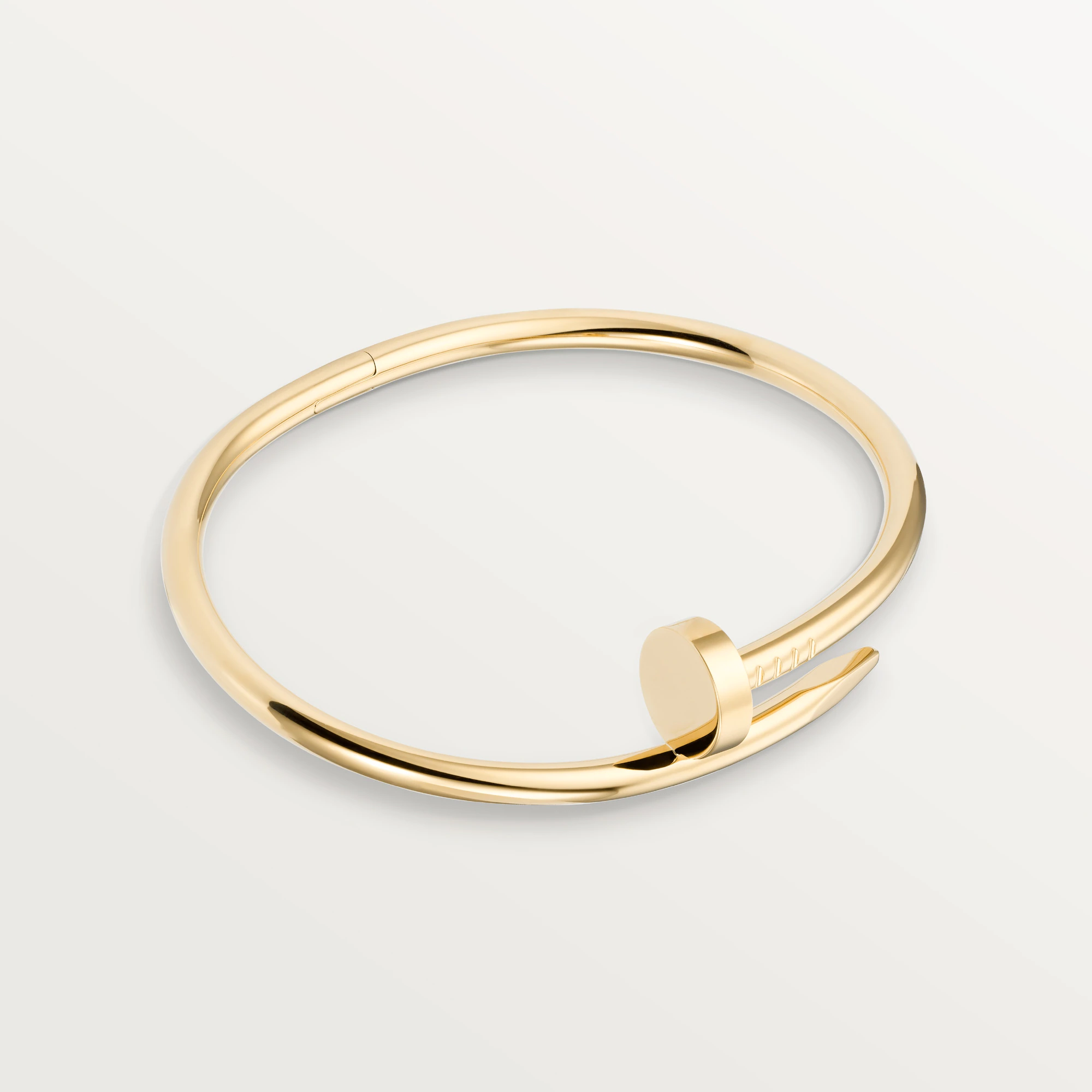 3. Cartier Trinity Cord Bracelet
The famous Cartier 'three-ring' made its first appearance almost 100 years ago, in 1924, during the Art Deco craze. It was designed by Jean Cocteau, the French writer, painter, filmmaker and poet, who was a great friend of Louis Cartier. The simplicity of the three interlocking rings, each of a different gold color, quickly became a classic. And surprisingly the bracelet version of this famous ring is the best investment you could make at Cartier!
This bracelet symbolizes friendship, fidelity and love, and is a great piece for your first Cartier purchase.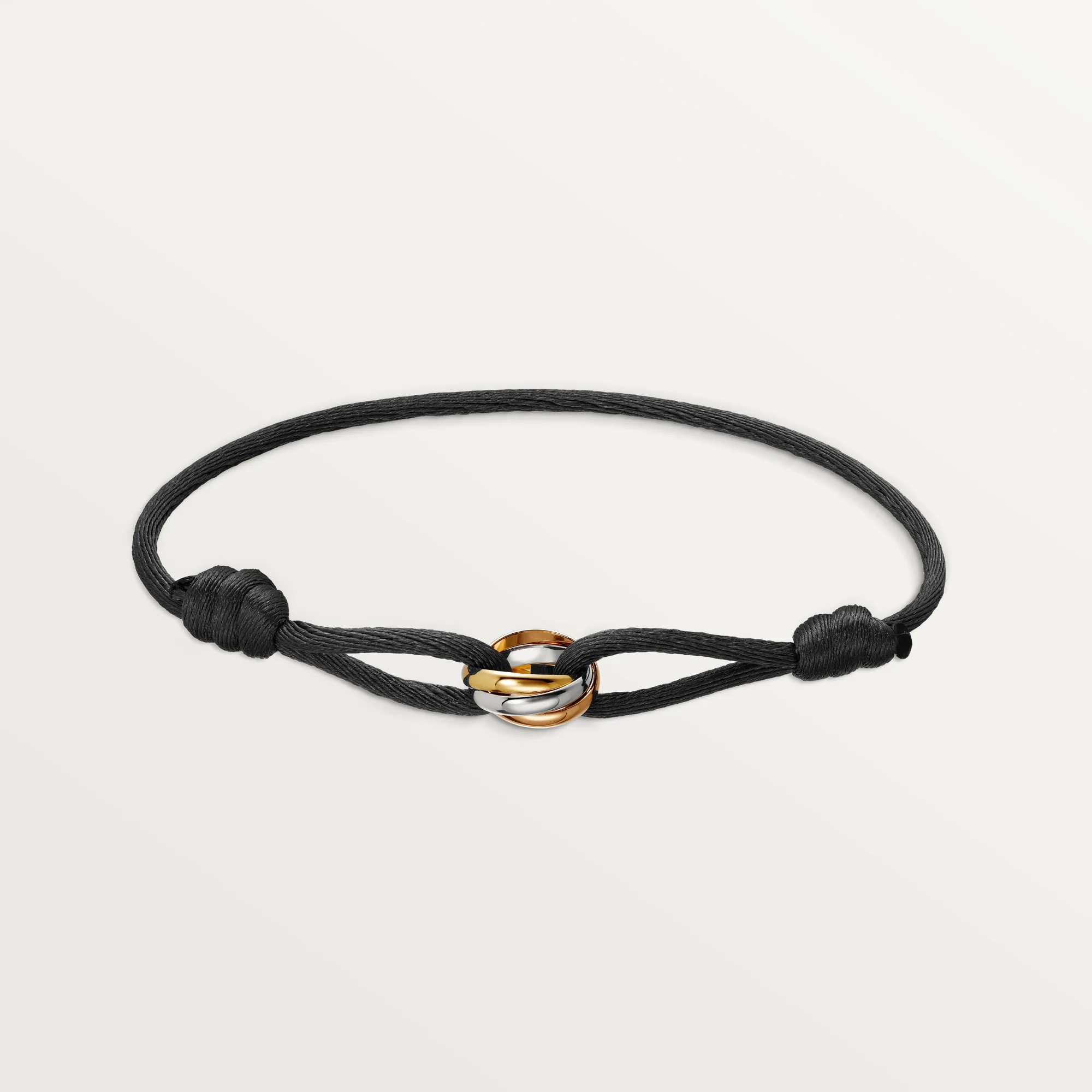 2. Van Cleef & Arpels Alhambra Necklace
In 1968 a four-leaf clover design was introduced, and 50 years later it remains emblematic of the famous brand. It was inspired by the quatrefoil motifs that are found on the Moorish tiles of the Alhambra Palace in Granada. It was also meant to function as a lucky charm — a tradition that stems from the Touch Wood rings introduced in 1924. This simple but distinctive design proved instantly popular with important jewelry collectors including Elizabeth Taylor. Princess Grace of Monaco was one of the people most identified with the Alhambra range, and often wore a necklace made of malachite that she bought in 1975.
It is as popular today as it was 50 years ago, proving the point that good design never goes out of fashion. A celebration of the Maison's creativity, its pure lines and distinctive beaded silhouette are brought to life with a broad palette of natural materials. The Van Cleef & Arpels Alhambra necklace holds an impressive 113% of its value, according to The RealReal, and according to Rebag the brand holds in average 94% of the value of all it's pieces.
This is a classic investment piece that will never go out of style and is also an amazing piece to pass on from one generation to the next, making it one of the Top 6 Investment Jewelry to Buy in 2023!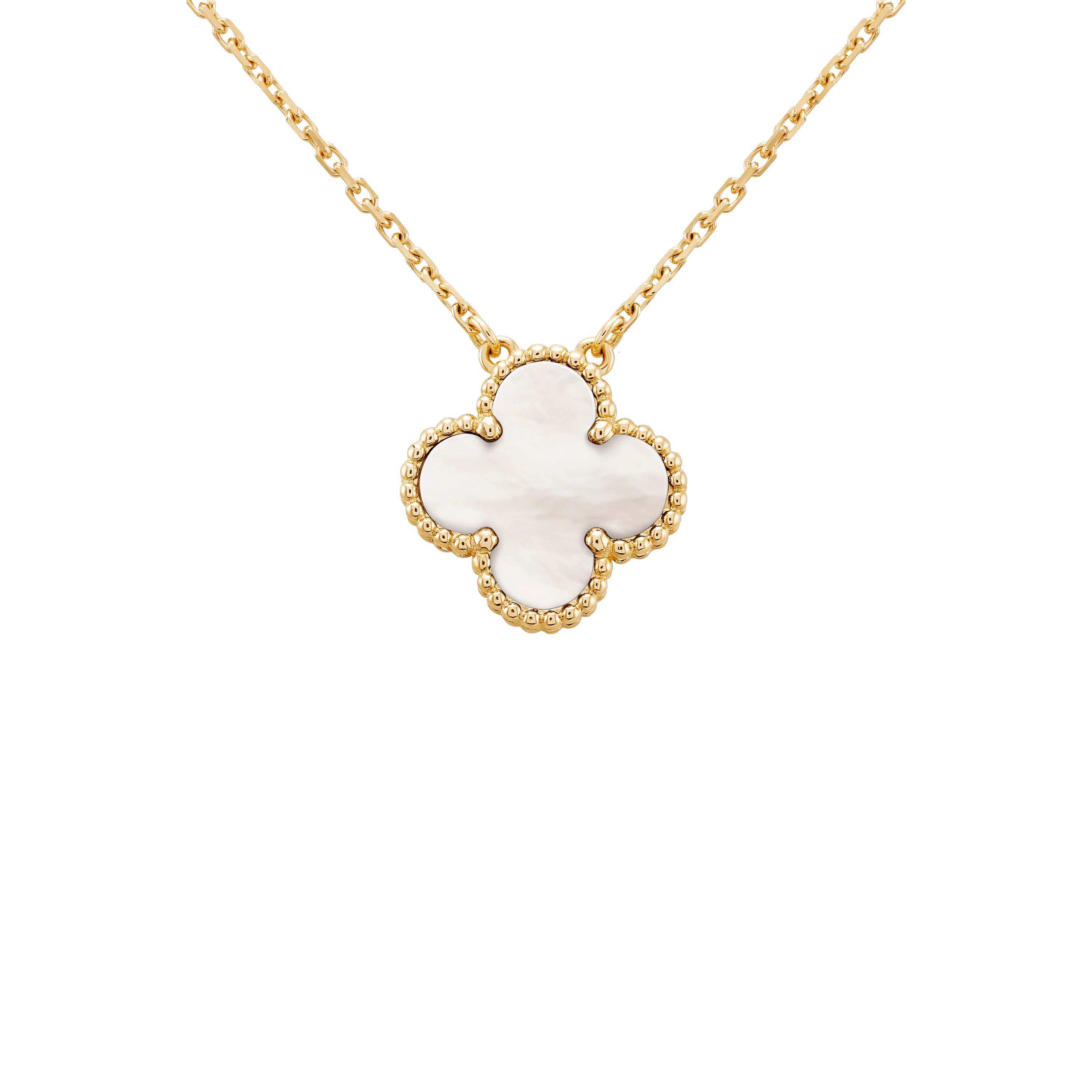 1. Rolex Oyster Watch
This year the value of watches increased significantly, so of course a Rolex watch is the best investment jewelry you could buy in 2023! Watches in the Oyster Perpetual range are direct descendants of the original Oyster, the world's first waterproof wristwatch, on which Rolex has built its reputation since 1926. These watches benefit from all the fundamental features of the Oyster Perpetual collection – excellent chronometric precision, a waterproof Oyster case, and self-winding of the movement via a Perpetual rotor. Displaying hours, minutes and seconds, made exclusively of Oystersteel and featuring a sophisticated finish, these are chronometer wristwatches in their purest form. The aesthetics of the Oyster Perpetual models set them apart as symbols of universal and classic style. They embody timeless form and function, firmly rooted in the pioneering origins of Rolex.
One of the most coveted watches in the world and a watch that will never go out of style, the prices start at around $7,500.