Welcome to our list of the Top 6 Rarest Bags in the World!
In the world of luxury fashion exclusivity is a word that is constantly said, but we have to wonder what exclusivity really is. Each year more Hermès Birkins and Chanel Flaps are produced, even if they are still rare you can easily find them around. But there are some bags you would have to search around the world to get your hands on. I'm talking about bags that are so exclusive that only a few of them were produced, some bags I'll show here were crafted less then 3 times and the number one in this list is the only model in existence. Can you imagine owning one of such bags?
So, without further ado here are the Top 6 Rarest Bags in the World:
1. Mouawad 1001 Nights
Costing $3,8 million, the Mouawad 1001 Nights Diamond Purse is currently the most expensive handbag in the world and holds the position in Guinness World Records since 2011. The handcrafted bag is made of 18-karat gold and features 105 yellow diamonds, 56 pink diamonds, and 4,356 colorless diamonds. This masterpiece was hand crafted by 10 highly skilled artisans working for a total of 8,800 hours, and only one was made. The exceptional level of craftsmanship exemplified by the Diamond Purse has been a hallmark of the Mouawad name since the jewelry company was founded Lebanon in the 1890.
It was sold in 2018 at the Christie's auction preview in Hong Kong. Can you imagine having a 3,8 million dollars handbag?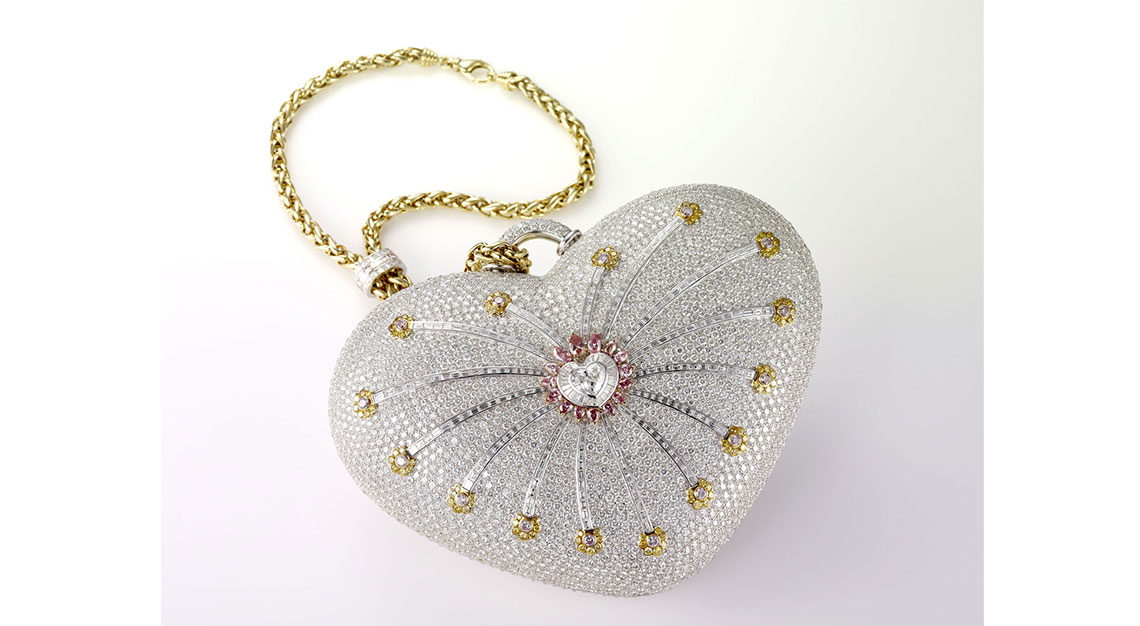 2. Sac Bijou Birkin Bag
In 2012, Hermès unveiled a stunning collection of handbag-inspired jewelry from the Haute Bijouterie Collection. This collection was designed by Pierre Hardy, the creative director of fine jewelry at Hermès. One of the most stunning pieces from the collection was the Sac Bijou Birkin, priced around $2 million USD. This Hermès bag is crafted from rose gold inlaid with 2,712 diamonds. The miniaturized Birkin is fully functional and intended to be worn as a bracelet. The Hermès bag's top flap is textured to imitate crocodile skin while diamonds cover the piece's body, top handles, touret, cadena lock, and clochette. There are only three diamond Sac Bijou Birkin's in existence, making the item exceptionally rare. 
In 2019, the Sac Bijou Birkin was re-released with black garnets and spinels — an edgier take on the white diamond-crusted original.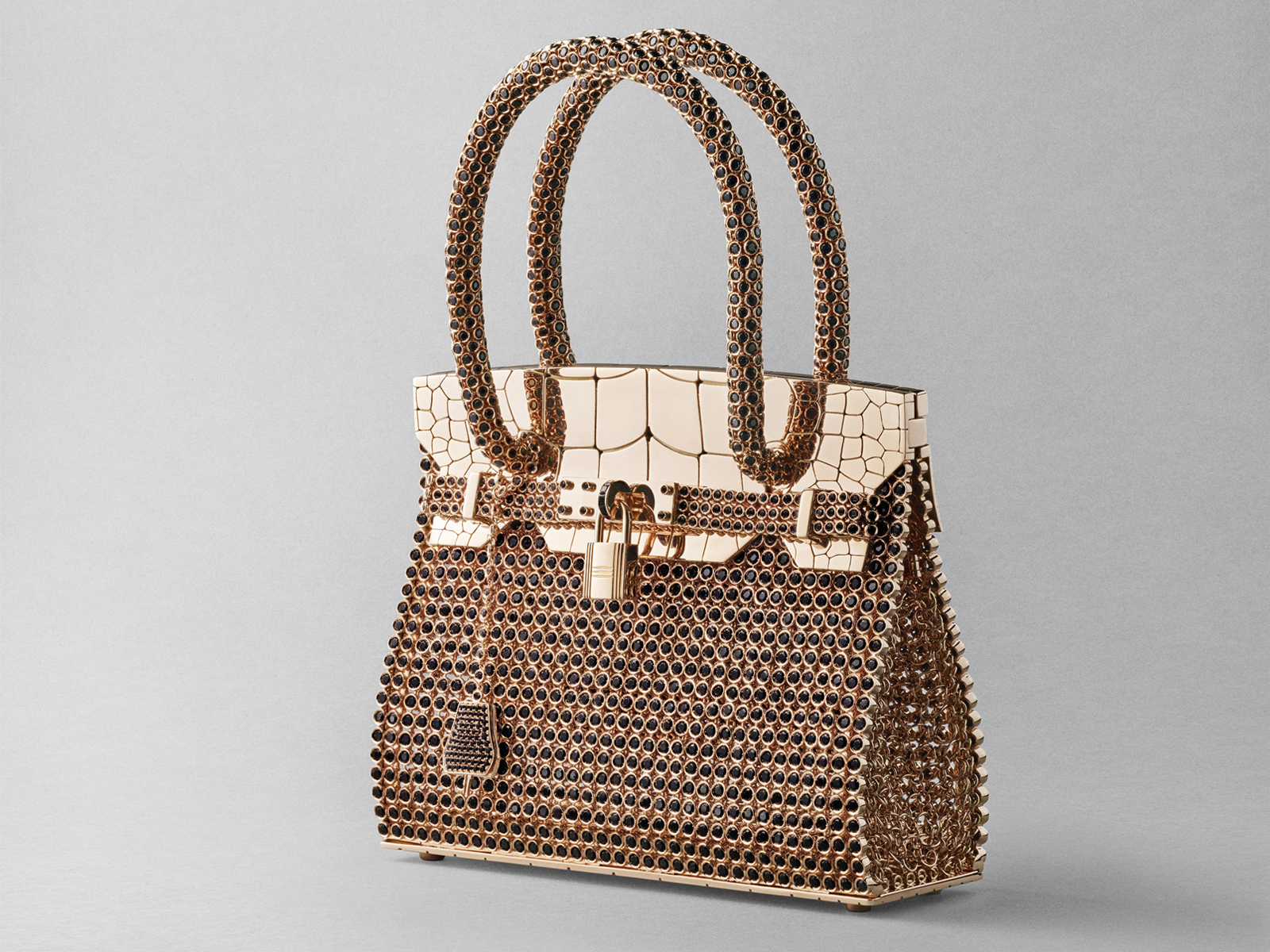 3. Hermès Chaine D'Ancre Bag
This Hermes Bag is a part of the Hermes Haute Bijouterie collection and is one of the rarest bags in the world. True to its name, the Hermes Chaine d' Ancre Bag carries an intricate, prison-like design due to its anchor-shaped chain links which are encrusted with 1,160 pieces of diamonds. The Chain D'Ancre is a hallmark of Hermès! Its story began in 1938, when Robert Dumas, a member of the Hermès family, decided to take inspiration from a ship anchor chain to design a bracelet. Thus the Chaîne d'ancre was born: a naturally balanced jewel with a sporty yet chic allure. This bag is a Pierre Hardy design that takes inspiration from that classic bracelet.
Only three of these bags were ever made, if that isn't exclusive, I don't know what is! One of them was sold at an auction for $1.4 million! 
4. Ginza Tanaka Birkin Bag
This unique Hermes Birkin Bag was designed by the Japanese designer Ginza Tanaka in 2008. It comes with detachable parts that can also be worn separately. It's made of platinum and features over 2000 diamonds on its outer shell along with a pear-shaped 8-karat stone as a centerpiece, that can be detached and used as a brooch. It also has a diamond-encrusted strap which can be separated from the purse and worn as a bracelet or necklace.
This is not only a bag but also a jewelry piece and a wearable piece of art, so of course it would not be cheap. The price of this bag is $1.4 million.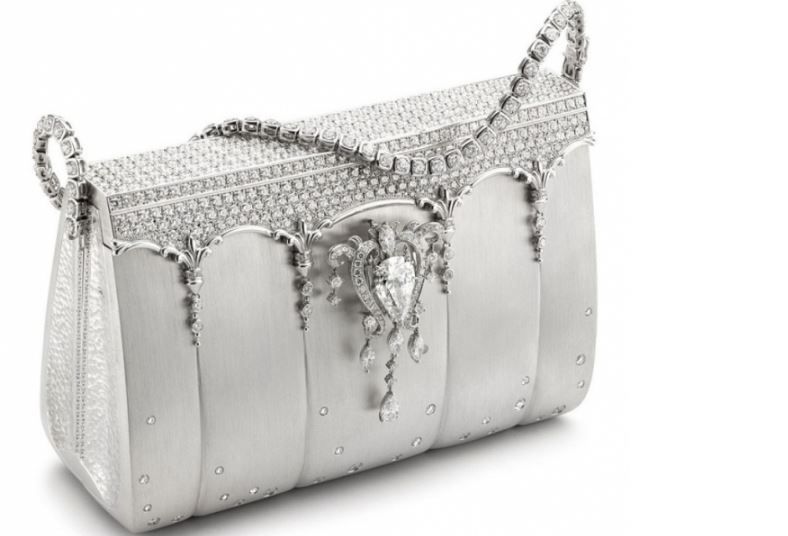 4. Louis Vuitton Pumpkin Minaudiere
Louis Vuitton partnered with artist Yayoi Kusama in 2012, who brought her signature bold spots in yellow, black, and red to a complete line of LV handbags, accessories, shoes, and apparel. From this collection came the Pumpkin Minaudiere, made of pure gold, black resin and some of the world's finest metals. It is golden and has the designer's iconic polka dot pattern, in parallel lines. It comes with a long golden chain and black insides to give it a classy touch.
Only five of these bags were crafted, and with a price tag of $133,430 it is definitely a rare bag.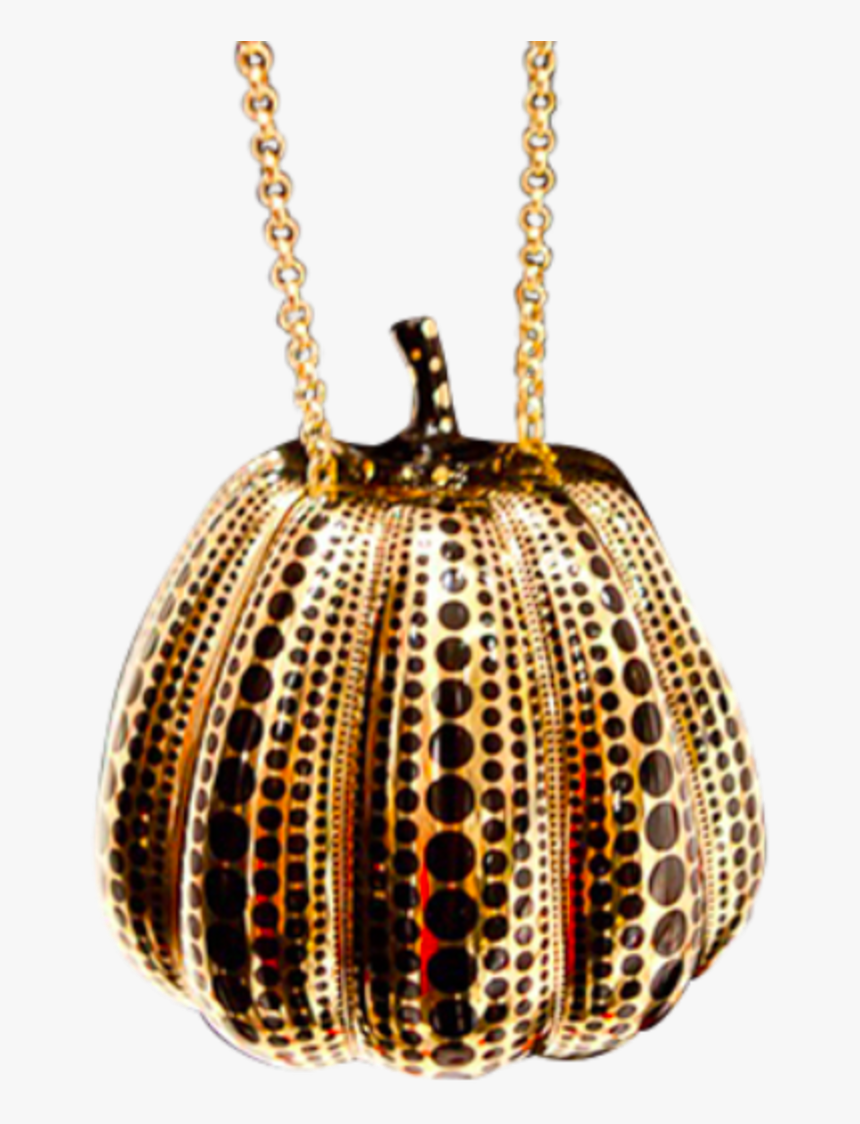 6. Rose Gold Kelly Bag
Designed by jewelry designer Pierre Hardy for Hermes, this Kelly bag has been crafted to resemble crocodile leather and it´s made of solid rose gold. This small, luxurious and stunning bag features 1,160 diamonds. The bag can be carried conventionally or worn with the handles around the wrist as a sort of bangle. Although the flap actually works the bag is too small to even hold an iPhone. Only 12 of such bags were ever created, which adds up to its worth. 
The total manufacturing time on the pieces was 2 years. The price of this bag is impressive $2 million! It is one of the Top 6 Rarest Bags in the World!