Welcome to our list of the Top 8 Essential Accessories for Summer!
There are a few accessories that you must have in the warmer season, whether you'll spend it at the beach or the city. Here I'll show you 8 accessories every woman should have for summer, they will be staples in you wardrobe. All will be linked bellow in the description box!
So, without further ado here are the Top 8 Essential Accessories for Summer:
1. Beach Bag
Whether it be a nylon tote or a structured raffia bag, a beach bag is a must for summer! Basket bags are classic summer silhouettes you'll be always reaching for every time the weather gets warm. Artisanal weaving, mood-boosting details and sweet vintage silhouettes make these straw styles a summer staple. They really light up any summer dress!
The Loewe basket bag is among the best summer bags you will ever find!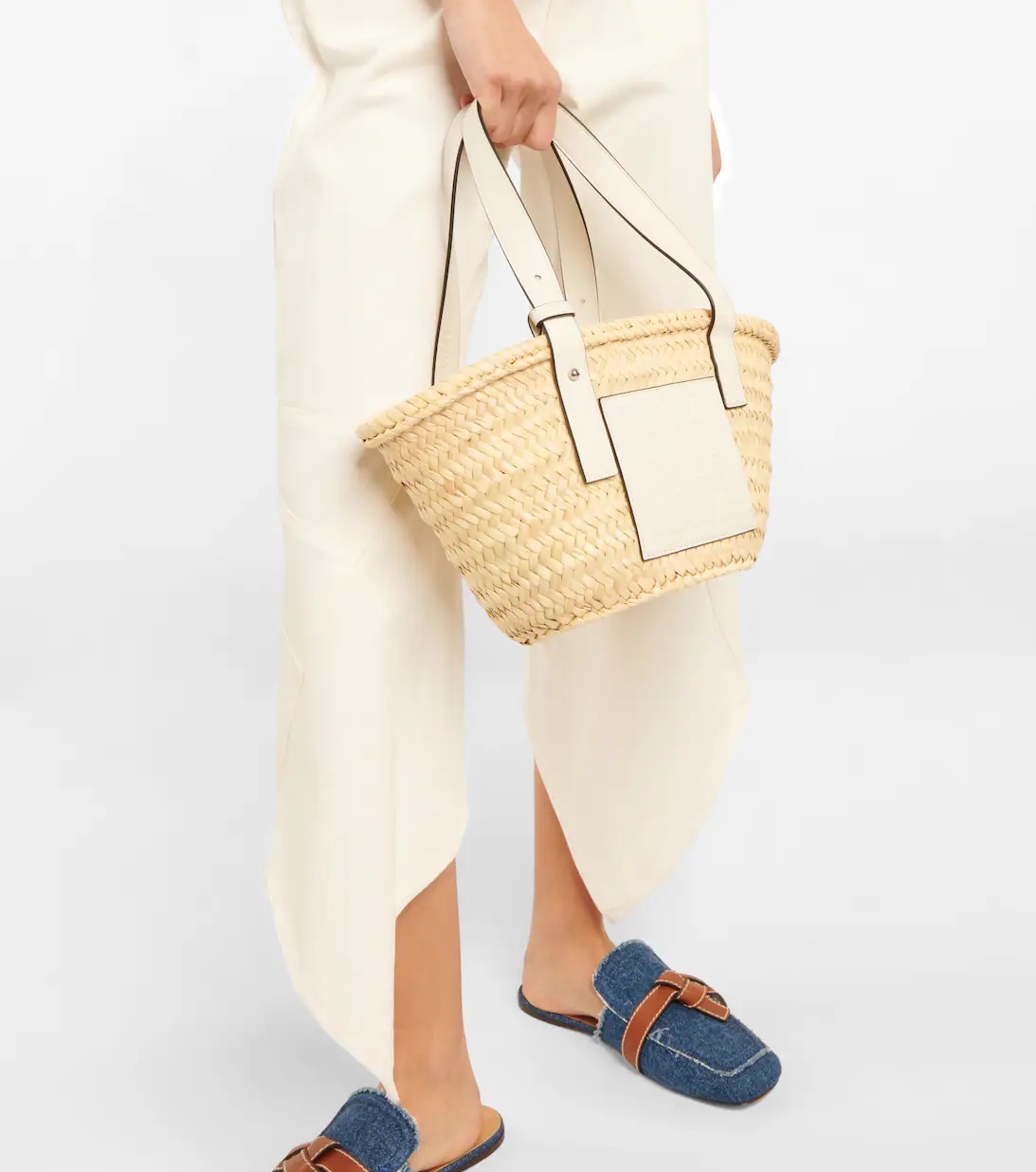 2. Stylish Sunglasses
They might be the final addition to an outfit, but that doesn't lessen the importance of a stylish pair of sunglasses. Always on hand to temper the drama of feminine dresses or add polish and refinement to low-key looks, sunglasses add the finishing touch to any ensemble. For summer they aren't only a fashion statement but also an essential accessory that is just as important for your health as sunscreen.
These Prada Symbole sunglasses are super stylish for everyday wear!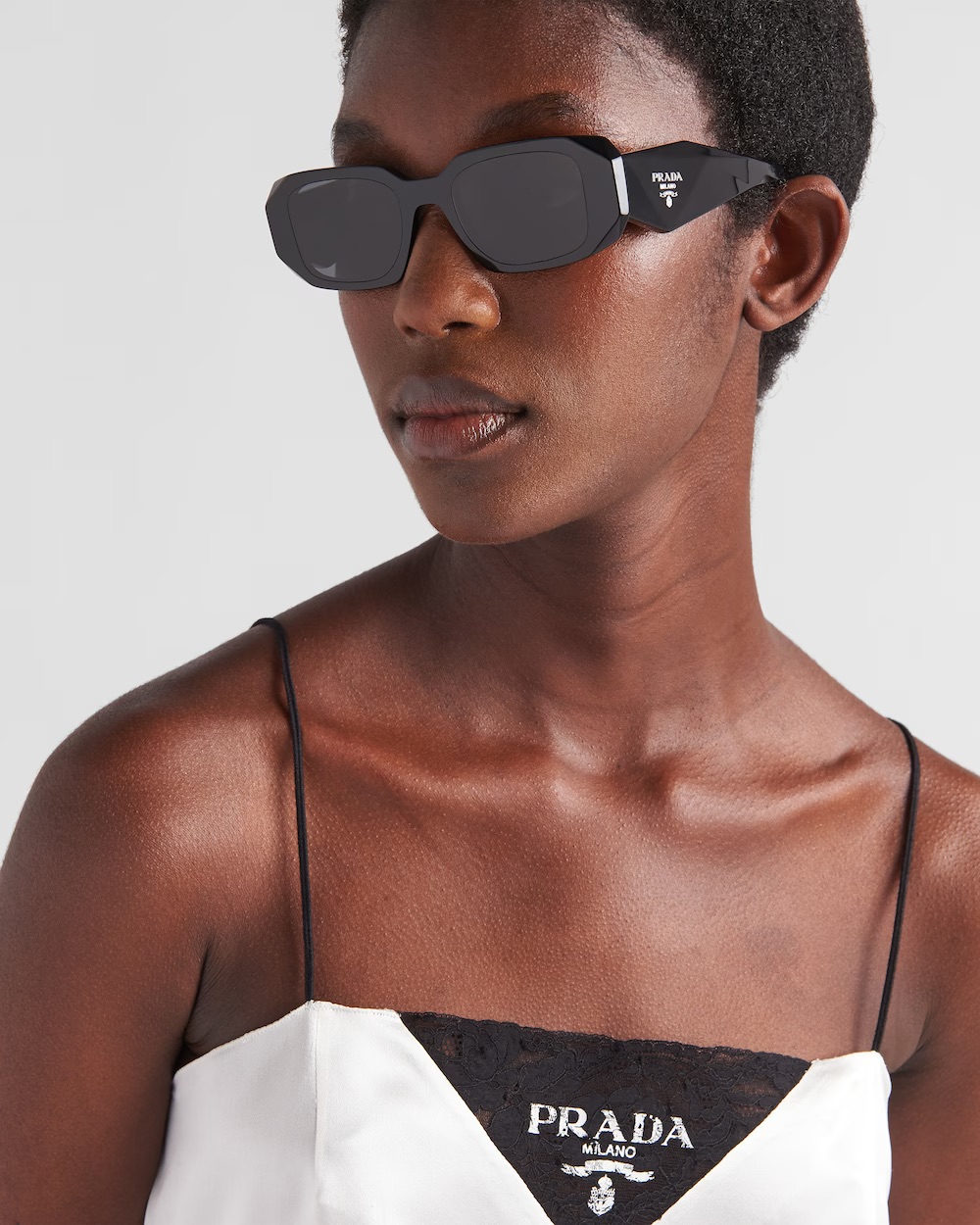 3. Shoulder Bag
One of the most classic bag options of all time, the shoulder bag is the most practical and stylish bag for summer. Today's best combine a city-smart aesthetic with a satisfyingly roomy interior – perfect for those who like to carry a more generous edit. A good shoulder bag has the power to elevate any look, it is an easy way to make any outfit a little more stylish. There are beautiful designer shoulder bags like the Prada Cleo and the Saint Laurent Le 5 a 7, but you can also find amazing affordable options!
This Staud Ollie shoulder bag will be a staple in your wardrobe!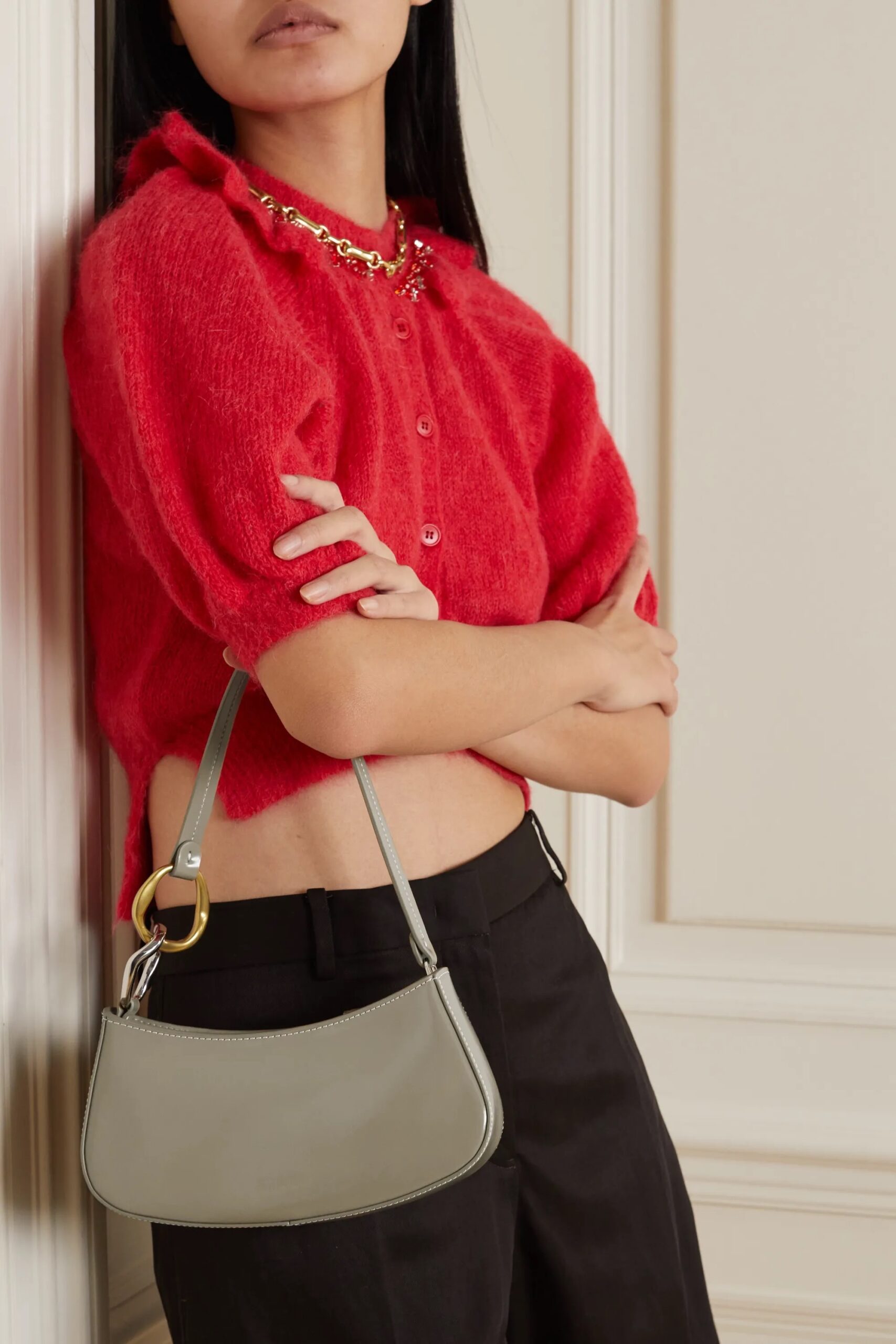 4. Evening Bag
The clutch is a classic evening wear bag, is a staple for party, dinners and nights out, specially during summer. A beautiful party outfit can be ruined by the wrong bag so you should have a staple piece that you'll be able to wear with a myriad of dresses. Of course the most classics are the boxy clutches but there are many styles you can choose from, like relaxed satin pouches and bracelet bags.
If you are looking for a fun evening clutch, this Cult Gaia Nala clutch is the one for you!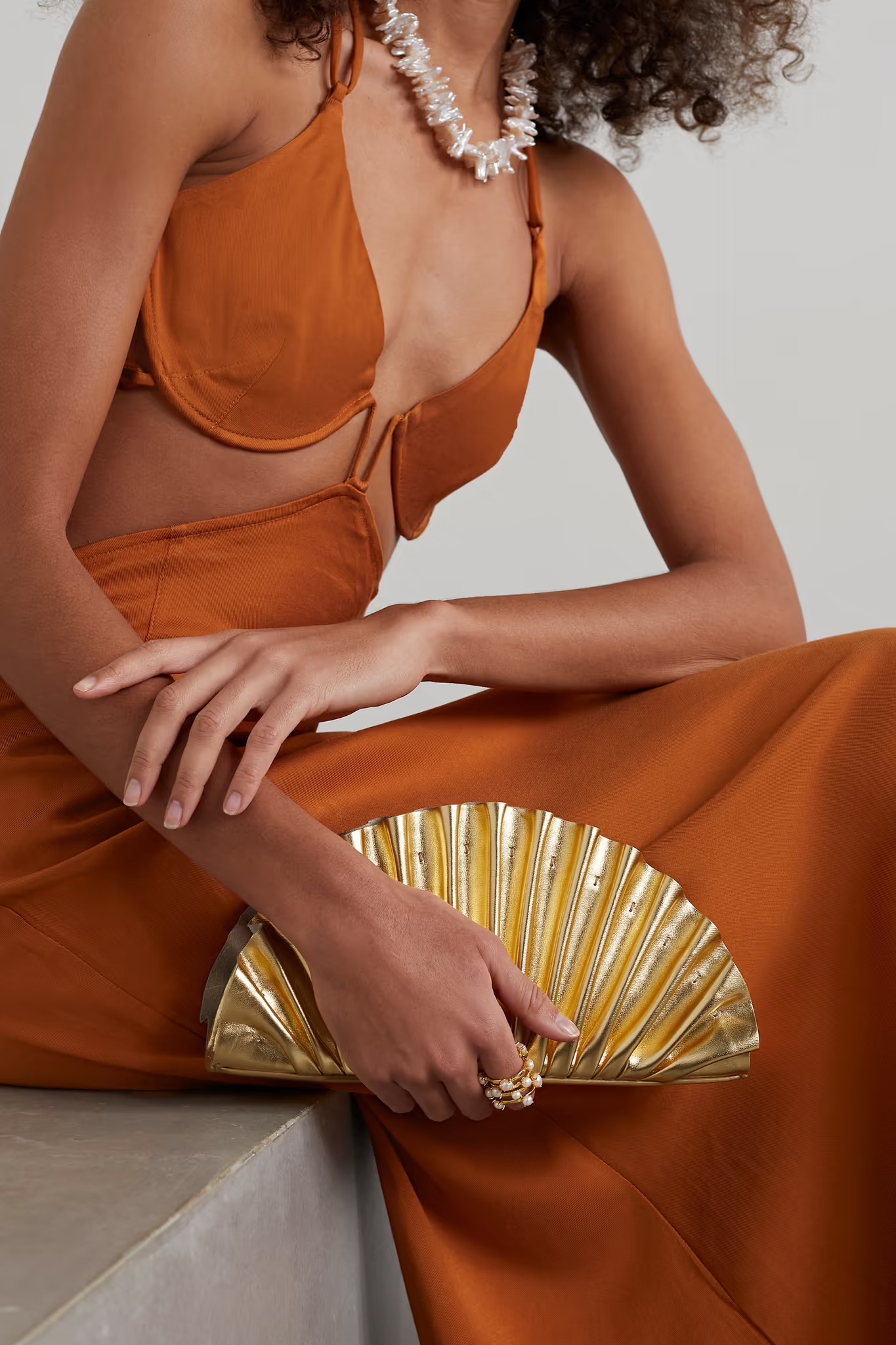 5. Lightweight Scarf
One of the most elegant accessories, while they may not be the first summer accessory that comes to mind, they are a must! A nod to French-girl style, they look effortlessly chic wrapped around the wrist, a ponytail or bun, the neck, or even around the handle of a bag. A scarf in a detailed print and punchy colors can elevate even the simplest of summer outfits, like a tank top and denim shorts.
This Gucci scarf is perfect for summer, it will light up any look!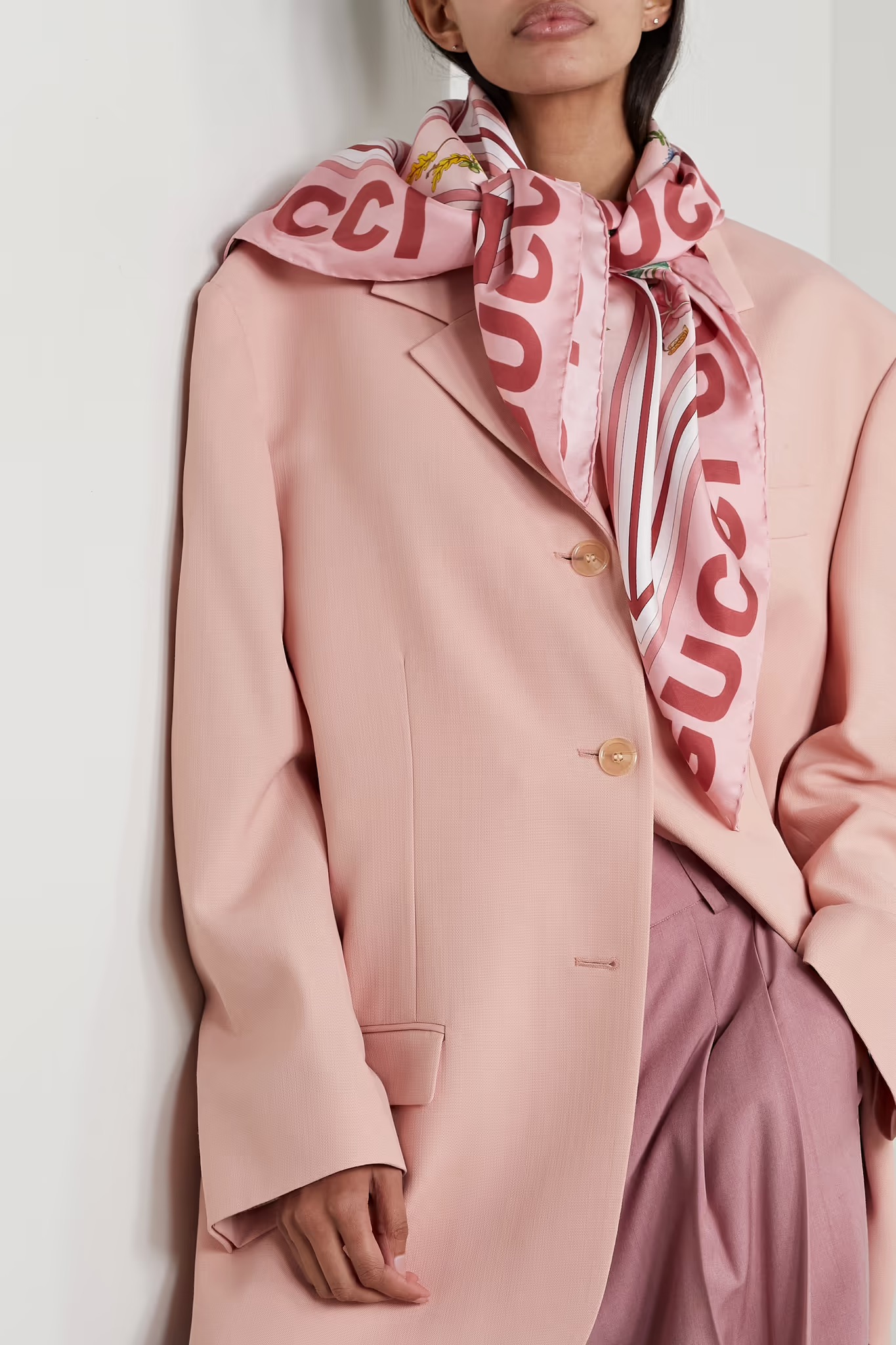 6. Everyday Jewelry
Jewelry that matches you style and that you can mix and match for multiple occasions. Hoop earrings for example are a forever staple; no jewelry collection is complete without at least one pair. For such a simple design, they're remarkably versatile: oversized gold hoops are a summer essential, while small ones are an elegant and modern way to elevate any outfit.
These Jennifer Fisher gold hoops will be everyday staples!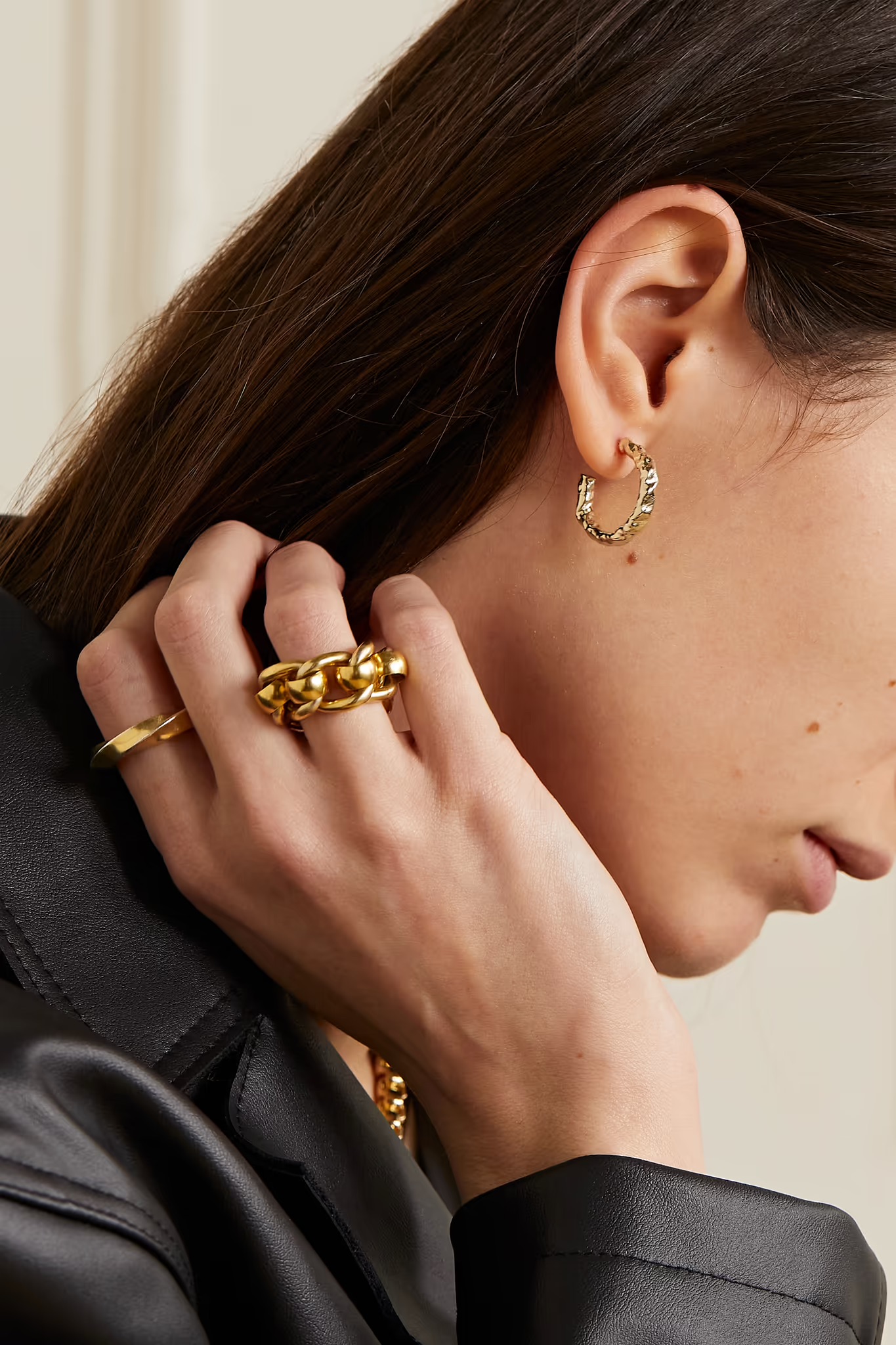 7. Sandals
Whether a chunky sandal or a slip on style, a sandal is a must for summer. To wear on summer vacations and even on warm days in the city, the right sandal will be practical and chic. One of Hermes' best-sellers, the Oran sandal is a staple that you'll return to again and again every time the weather gets warm.
Created in 1997 by renowned shoe designer, Pierre Hardy, the Oran sandals have become a staple for many fashion enthusiasts.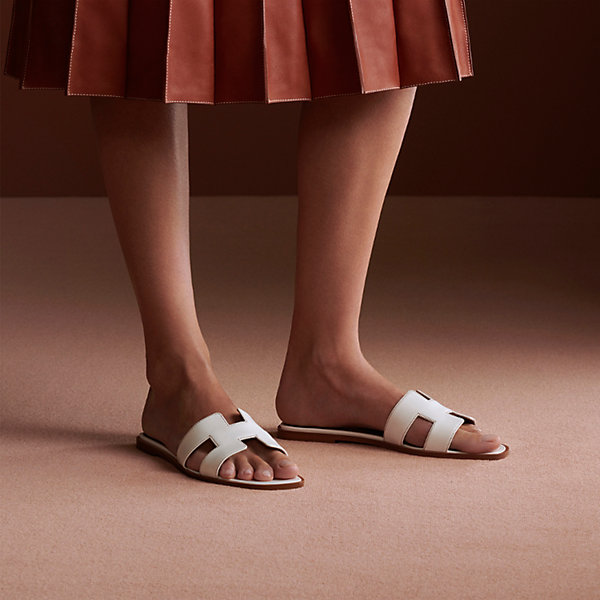 8. Summer Hat
Protecting your face from the sun is essential in a summer vacation, and there is no better way of doing that than with a stylish hat. The type of hat you need depends on your personal style: a baseball cap, a raffia hat or a bucket bag, they can all be super stylish. The right hat will make you feel chic and elegant, it will perfectly complement your summer dresses.
This Gigi Burris hat is perfect for summer, is so elegant you would be wearing on repeat!