Welcome to our list of the Top 8 Most Coveted Limited-Edition Birkin Bags!
Hermès is the pinnacle of luxury handbags. The most famous and exclusive bags in the world are Hermès bags. Hermès has been creating beautiful leather pieces, renowned for their exquisite craftsmanship, since 1837. First established by Thierry Hermès as a harness workshop in the Grands Boulevards quarter of Paris, the atelier quickly became dedicated to serving European noblemen – even Napoleon Bonaparte was a client – and in 1922, the first Hermès handbag was created. It´s a combination of their history, exquisite craftsmanship and overall quality of Hermès that make their bags so highly coveted. But what happens when the rarest bag in the world gets rarer?
Limited-edition Birkin bags are one of the most difficult bags to get your hands on. Hermès only produces them in extremely limited quantities and for a limited time only. Created from start to finish by one craftsman, these handbags come in an array of materials and colors, and demand has never been higher. The limited-edition Birkins ranges from unique materials to amazing designs made in collaboration with famous designers, it doesn't get any better than this.
The information I'll show you here was taken from the Christie's website, one of the best luxury auction houses in the world, so if you love collector pieces, make sure to check it out.
So, without further ado here are the Top 8 Most Coveted Limited-Edition Birkin Bags:
1. The Shadow Birkin
At once dramatic yet understated, the Shadow Birkin was first introduced in 2009 by famed French designer Jean Paul Gaultier, Hermès's creative director from 2003 to 2010. A decade later, Hermès re-released the bag in a small quantity. Gaultier made his mark on the house by reinterpreting classic styles in contemporary ways. The Shadow embraces the classic Birkin silhouette with a fashion-forward take on the art of optical illusion. An extraordinarily rare find, the Shadow Birkin offers an elegant illusion, leaving the viewer wondering if the front straps and flaps are real or not. In reality, the design is a raised impression, making it the only Birkin to stray from the traditional structure. But not to worry – the Shadow Birkin is a true luxury handbag, with a convenient opening at the top.
A Hermès Black Shadow Birkin 35cm was sold in 2019 at a Christie's auction for $32,500.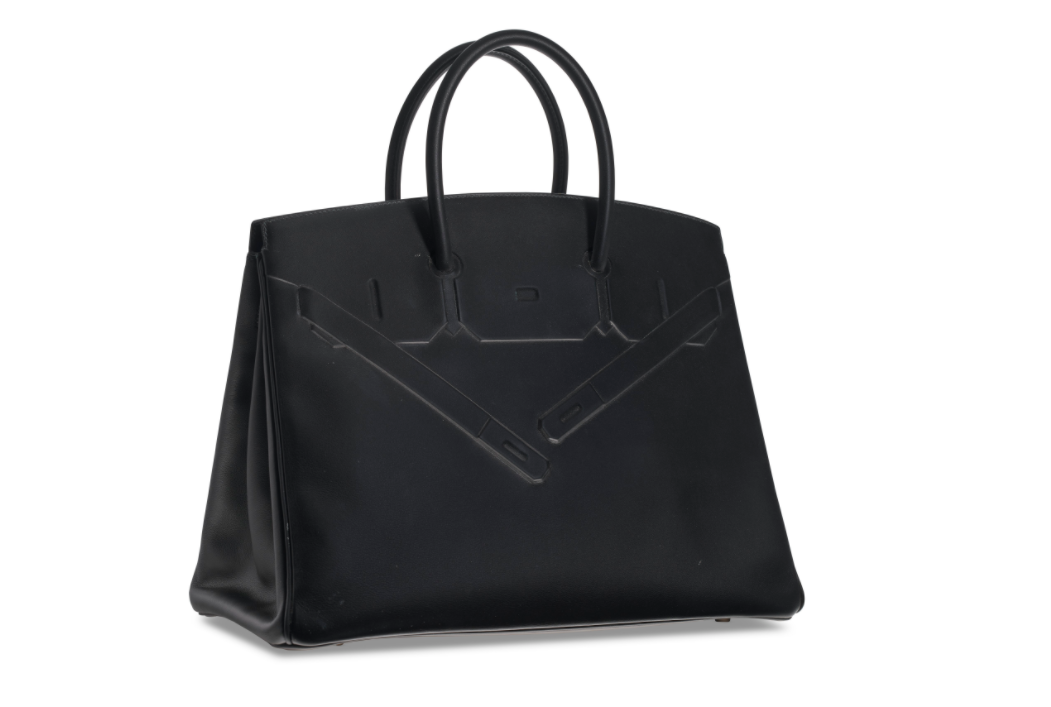 2. The Club Birkin
One of the sportiest designs from the house, the Club Birkin was produced in 2012. Similar to the 2017 Touch Birkin, the Club often showcases exotic materials in its signature pair of vertical stripes. Yet, like the later Sunrise Rainbow, color-blocking is key. Therefore, the Club always includes a contrasting center panel. 
This version here features a fiery combination of orange Barénia-leather stripes with a red crinoline panel, it was sold for $12,500.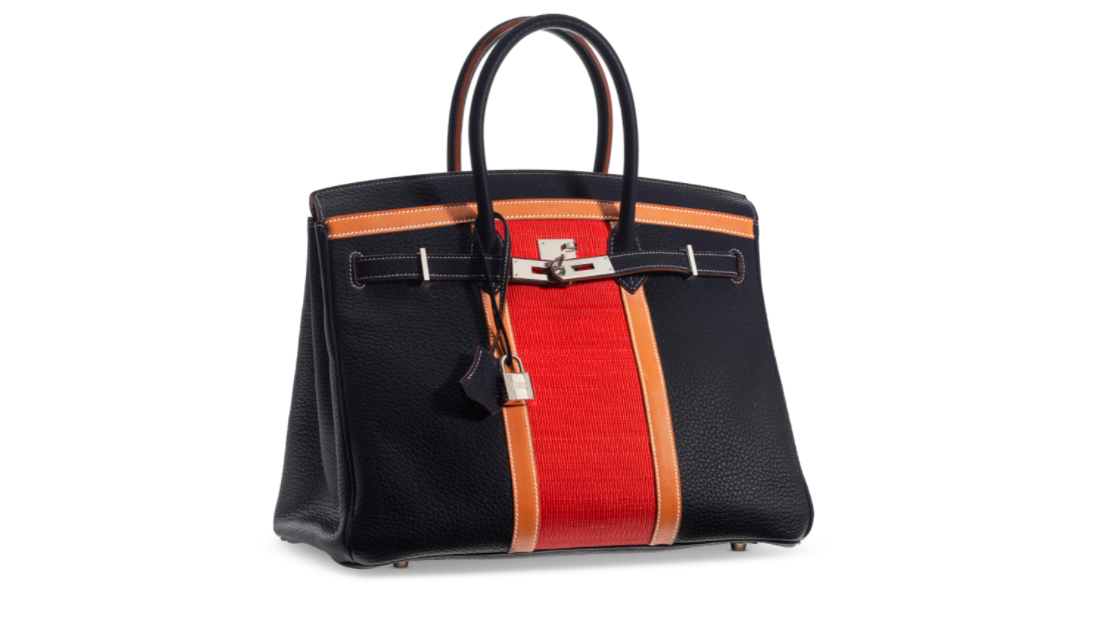 3. The Ghillies Birkin
One of Hermès's most coveted and hard-to-find designs is the Ghillies, which is distinguished by its decorative trim. Introduced in 2012, the Ghillies was an extension of the haute bijouterie jewellery collection produced in 2011 by Pierre Hardy, artistic director of jewellery at Hermès. The design is inspired by a Scottish men's dress shoe of the same name, which has perforations known as 'broguing' that help the shoe dry more efficiently after outdoor activity. 'Hardy drew from his own heritage and adapted it into something stylish and functional,' says Caitlin Donovan, head of Handbags & Accessories, at Christie's New York. 'The brogue was originally a man's shoe, but when translated into a women's bag, it makes it look even more feminine and detailed.'
Christie's sold this beautiful one, made in Crocodile leather, for $50,000.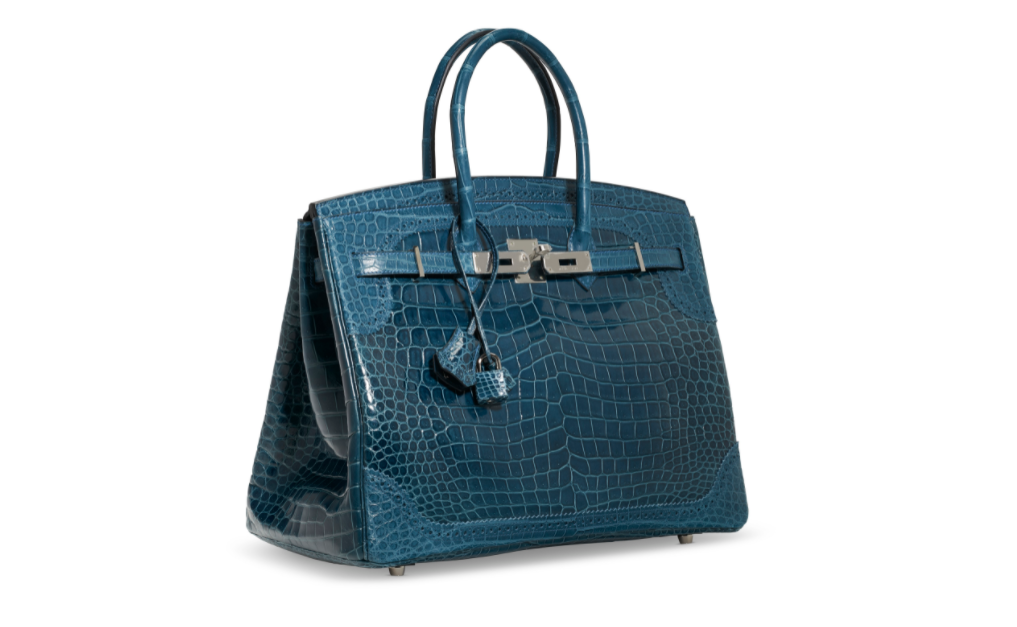 4. The Touch Birkin
Released in 2017, the Touch Birkin is Hermès's answer to collectors looking for a hint of exotic material on their bags. This style is available in a variety of jewel tones and features a leather body with an alligator or crocodile top flap. Occasionally, other parts of the bag will also be highlighted by pops of exotic leather. While Birkins are typically worn open, the Touch best presents its exceptional details when worn closed. Togo leather is usually paired with shiny croc/alligator, while Novillo leather tends to go along with matte croc/alligator.
This bag is perfect if you just want to dip your toes in exotic leather instead of dive in head first.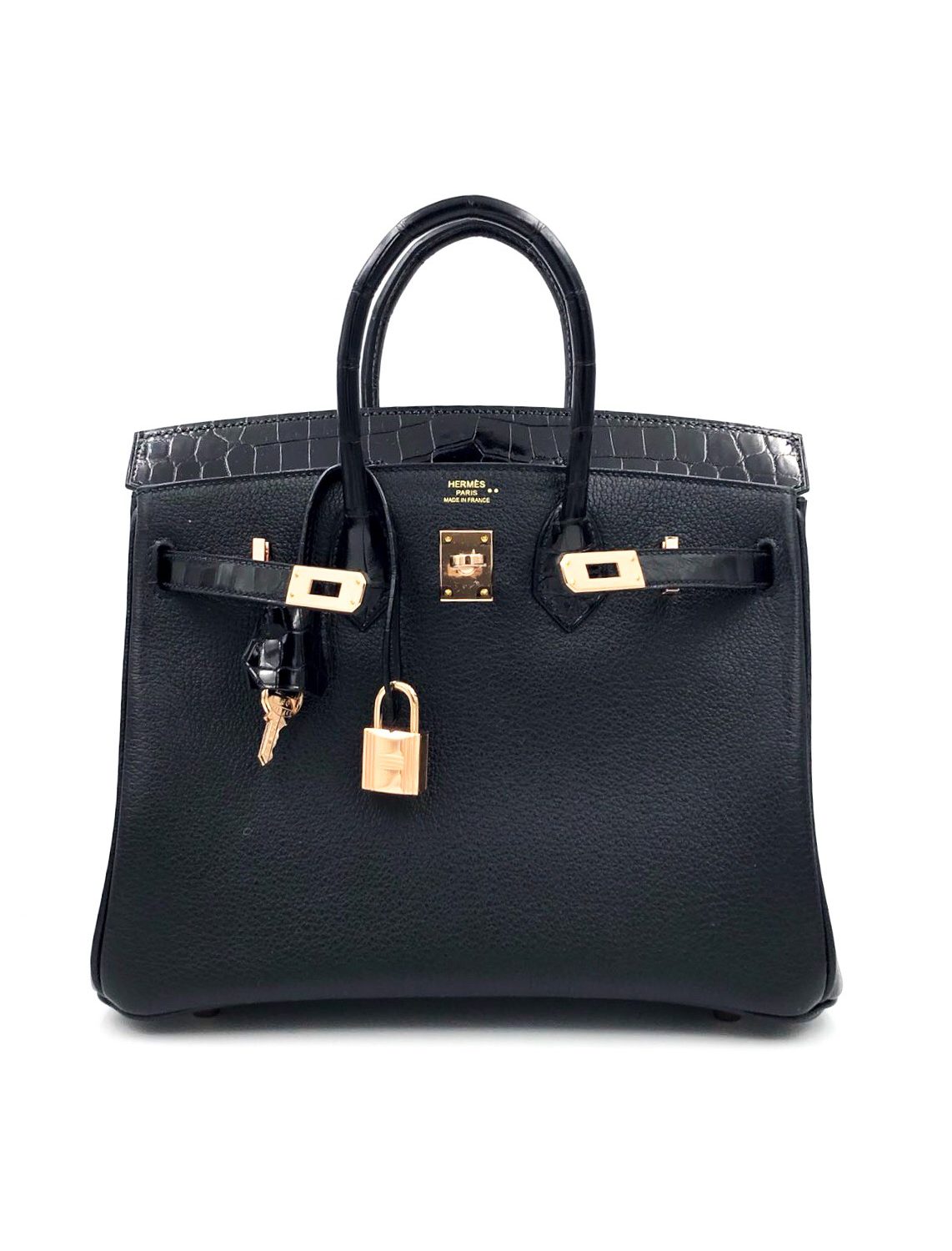 5. The Tressage Birkin
Bags from Hermès's Tressage, or 'braided,' collection are defined by their panels of multicoloured woven leather. The Birkin iteration was introduced in 2018 and only produced in three colourways. It comes exclusively in 30 and 35cm sizes. While most handbags in the Tressage collection are accented with woven handles, it is rarer to find pieces, such as this Rouge de Coeur Birkin that has a tonal red pattern down its center.
This one was also sold this year by Christie's for $18,750.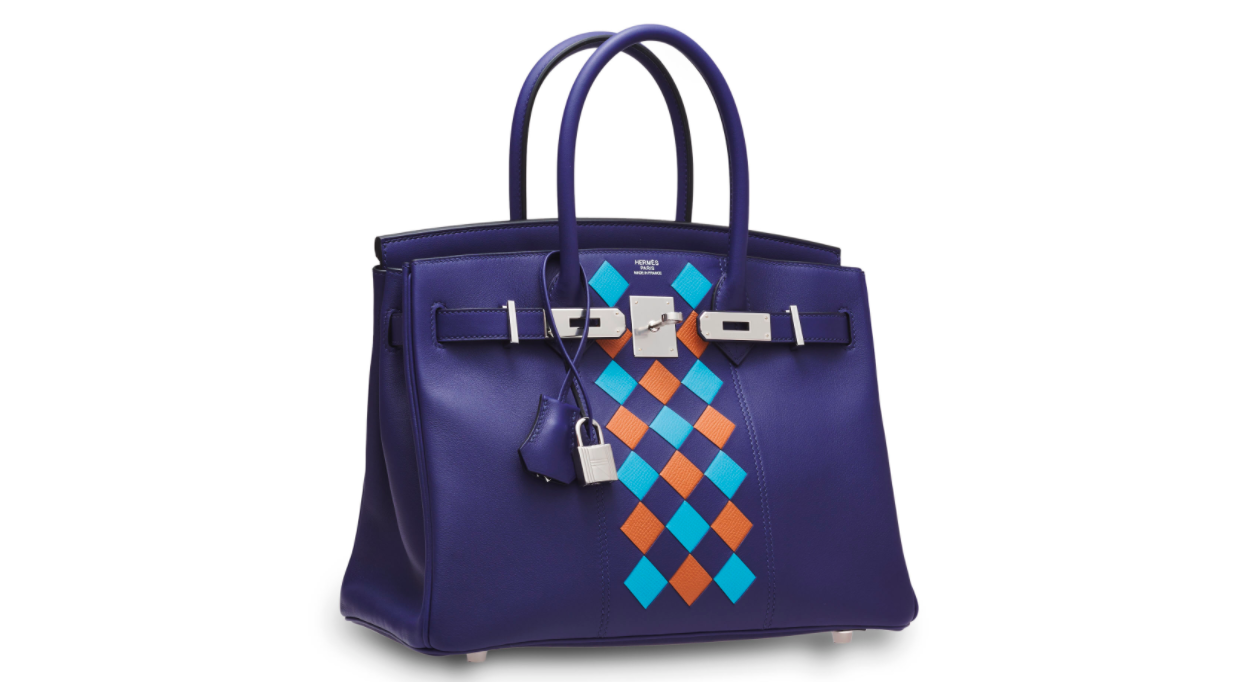 6. The Faubourg Birkin
One of Hermès's latest 'Holy Grail' bags, the Faubourg Birkin was released in a very limited edition at the end of 2019 and is currently available in two colourways, brown and navy. The style is modelled after the façade of the Hermès flagship at 24 Rue du Faubourg Saint-Honoré and comes complete with orange awnings and a clochette designed after the house's iconic orange shopping bag. Specialist Madeline Lee adds: 'The Faubourg Birkin is the first Birkin Bag ever to be crafted in a 20 centimeter size, and it is finished with sleek Sellier stitching, a detail typically reserved for Kelly bags and very uncommon for Birkin bags.'
This bag is fun and super cute, who wouldn't love to carry one of these around?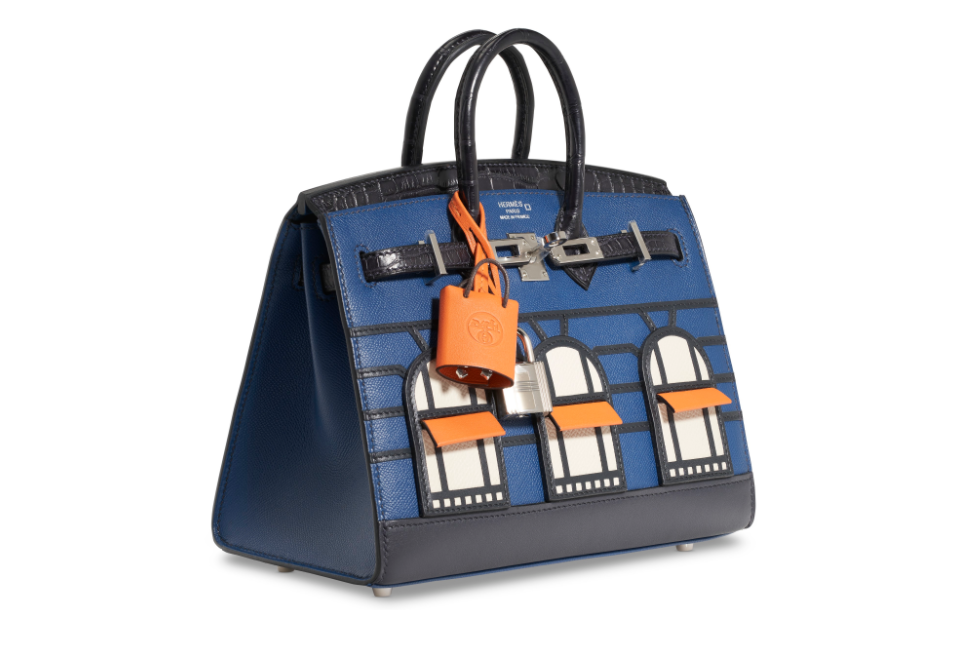 7. The Sunrise Rainbow Birkin
First produced in 2020, the Sunrise Rainbow is an exclusive Birkin finished with Sellier stitching. Generally reserved for the house's Kelly handbags, 'sellier' refers to the visible outside stitching which gives the bag a crisper, more structured shape. An eye-catching design that is perfect for the summer season, this handbag's color-blocked effect combines Lime, Rose Confetti, Terre Battue, and Sesame. Hermès is known for their variety of beautiful colors, so this bag is as iconic as it gets.
This year Christie's sold one of these bags in an auction for $30,000, two times its high estimate.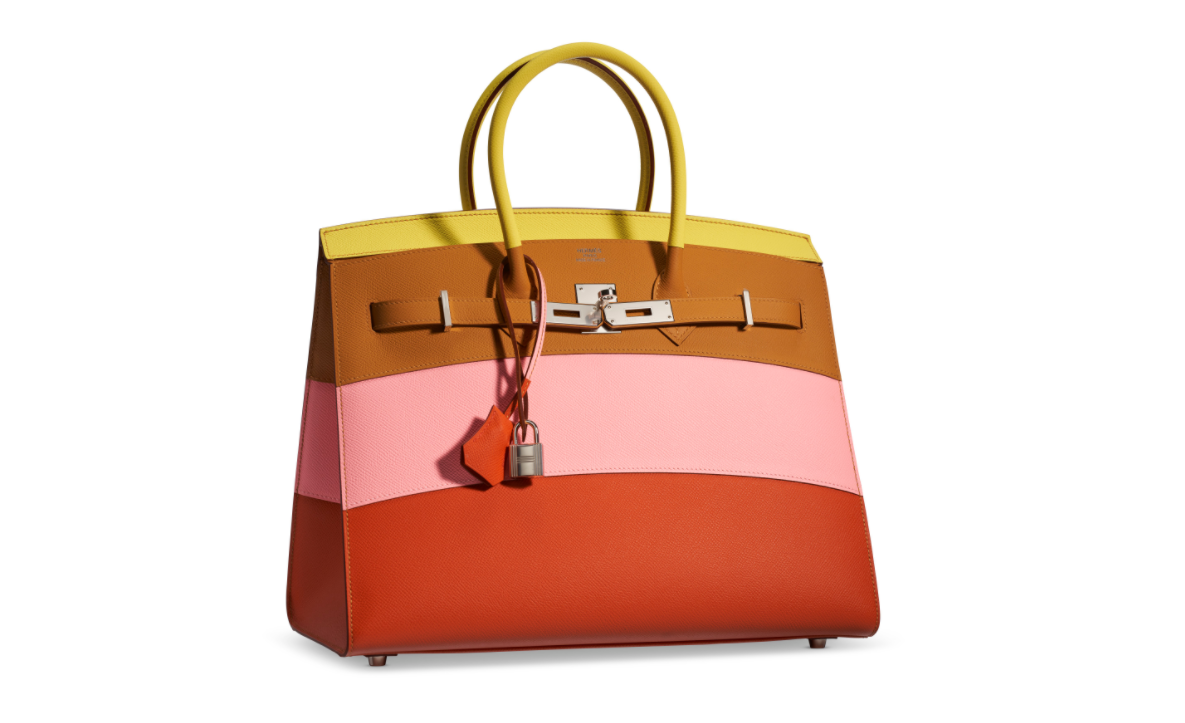 8. The Cargo Birkin
Debuting in 2020, the Cargo Birkin is one of Hermès's newest limited-edition styles. Crafted in lightweight canvas and sporting five outer pockets, it is the most functional Birkin to date. 'At its conception in 1981, the Birkin bag was celebrated for its practicality in comparison to other bags during that time,' says handbag specialist Madeline Lee. 'Now, nearly 40 years later, Hermès has cleverly played on that original principle of practicality with the addition of something we all need for those busy mornings on the go: a cup holder for our coffee!' This year Christie's sold one of these bags in an auction for $60,000! 
One thing you can expect when it comes to limited-edition Birkins is that they will sell in the second-hand market for multiple times their original value. How amazing is this bag?