Welcome to our list of the Top 8 Must-Have Bag Styles!
There are a few bag styles that are essential to a complete handbag collection. Here I'll show you the 8 bags you need to have, they will be forever staples in your life!
So, without further ado here are the Top 8 Must-Have Bag Styles:
1. Tote Bag
Focusing on practicality is an easy way to attain 'classic' status and, in the realm of accessories, it doesn't come much more functional than a roomy tote. Supremely versatile, a tote bag – with its simple silhouette and practical top handles – is a must have. Whether you opt for classic black tote or a colorful monogram one, a timeless tote is sure to make a welcome addition to any collection. From trapeze top-handles to big shoulder bags, a leather tote is more than just pragmatic, it's a must-have shape for any lifestyle.
This Saint Laurent Shopper tote will be your favorite everyday bag!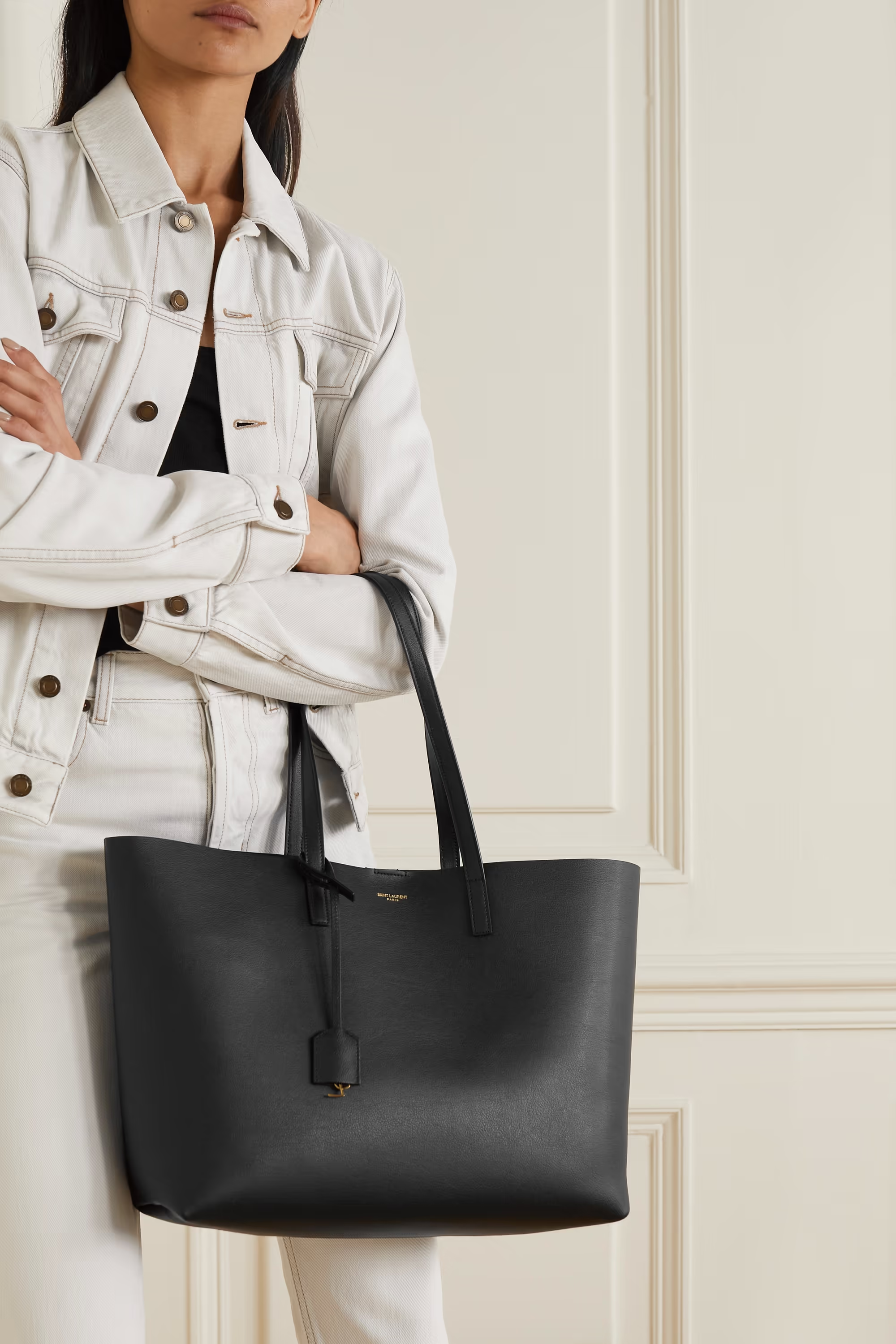 2. Crossbody Bag
Every bag collection should contain at-least one crossbody bag. Offering hands-free ease, these timeless designs are a must, whatever your lifestyle. It is one of the most practical bag options, it is easy to wear and is a good fit for almost any occasion. Crossbodies are also some of the most popular bag styles on the market, so you won't have any trouble finding one you love. Some great options are the Saint Laurent Solferino, the Gucci Horsebit 1955 and the Celine Triomphe, just to name a few. A bag you will be wearing on a daily basis, a crossbody is a bag you'll be wearing on repeat!
The A.P.C. Grace bag might be the perfect everyday crossbody bag!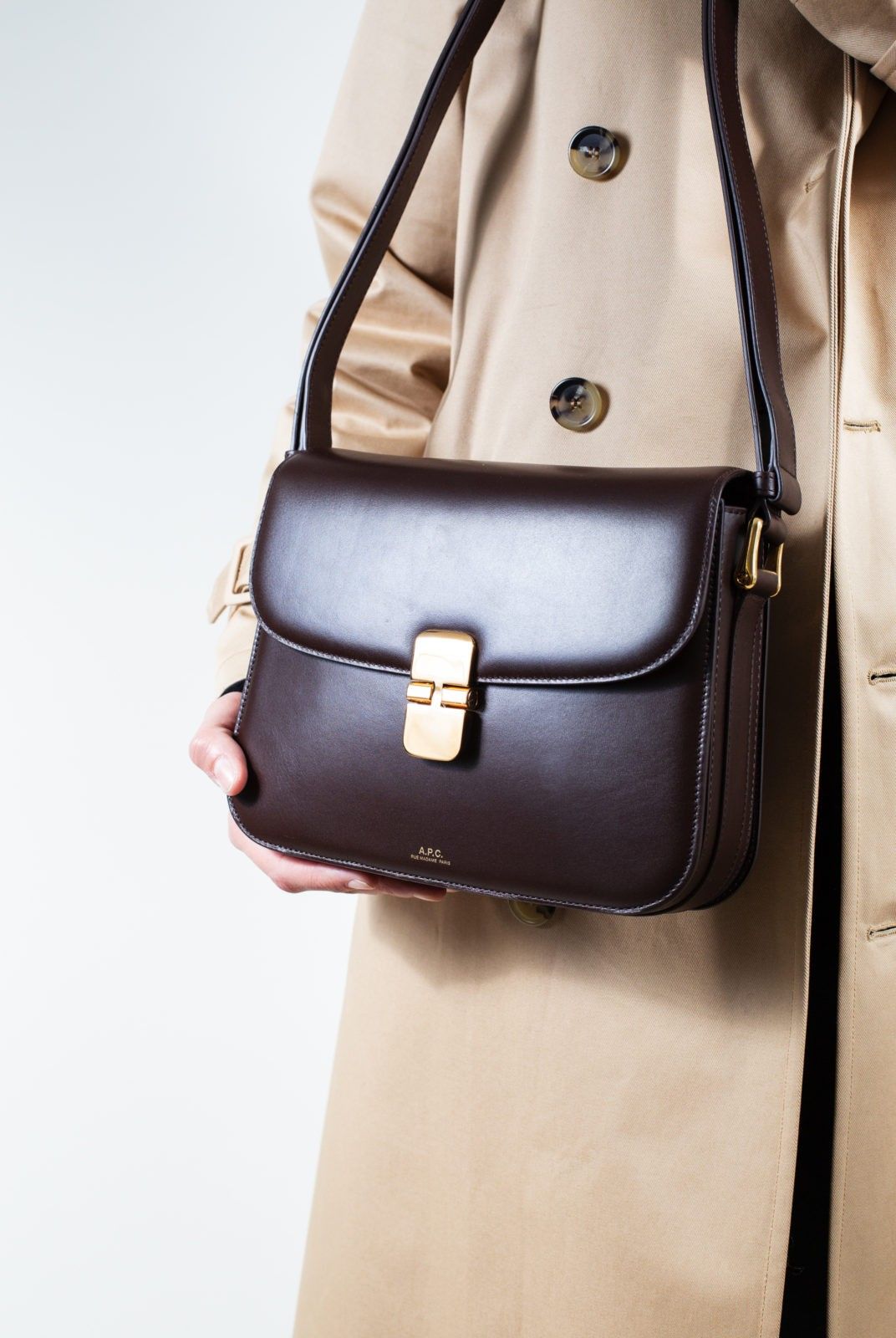 3. Shoulder Bag
One of the most classic bag options of all time, the shoulder bag never fails to deliver on both style and function. Today's best combine a city-smart aesthetic with a satisfyingly roomy interior – perfect for those who like to carry a more generous edit. A good shoulder bag has the power to elevate any look, it is an easy way to make any outfit a little more stylish. There are beautiful designer shoulder bags like the Prada Cleo and the Saint Laurent Le 5 a 7, but you can also find amazing affordable options!
This Staud Ollie shoulder bag will be a staple in your wardrobe!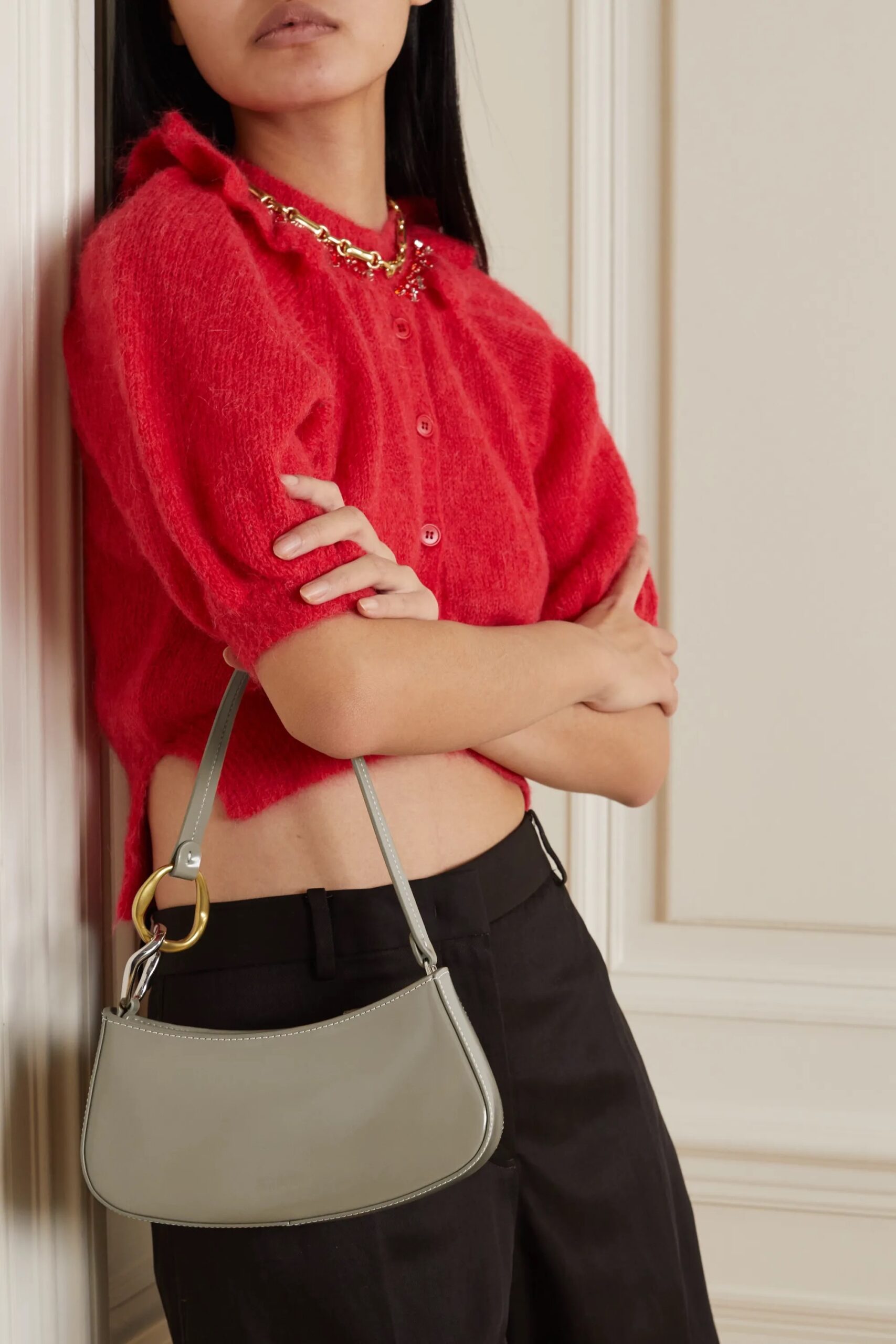 4. Weekender Bag
Every woman needs a practical bag that is perfect for last minute trips or weekend getaways. A bag that is durable, fits a lot and also looks stylish is what you should look for. With the right weekender bag you will always look chic and put together while traveling.
The Louis Vuitton Keepall is the most classic weekender bag on the market, is one you will love for the rest of your life!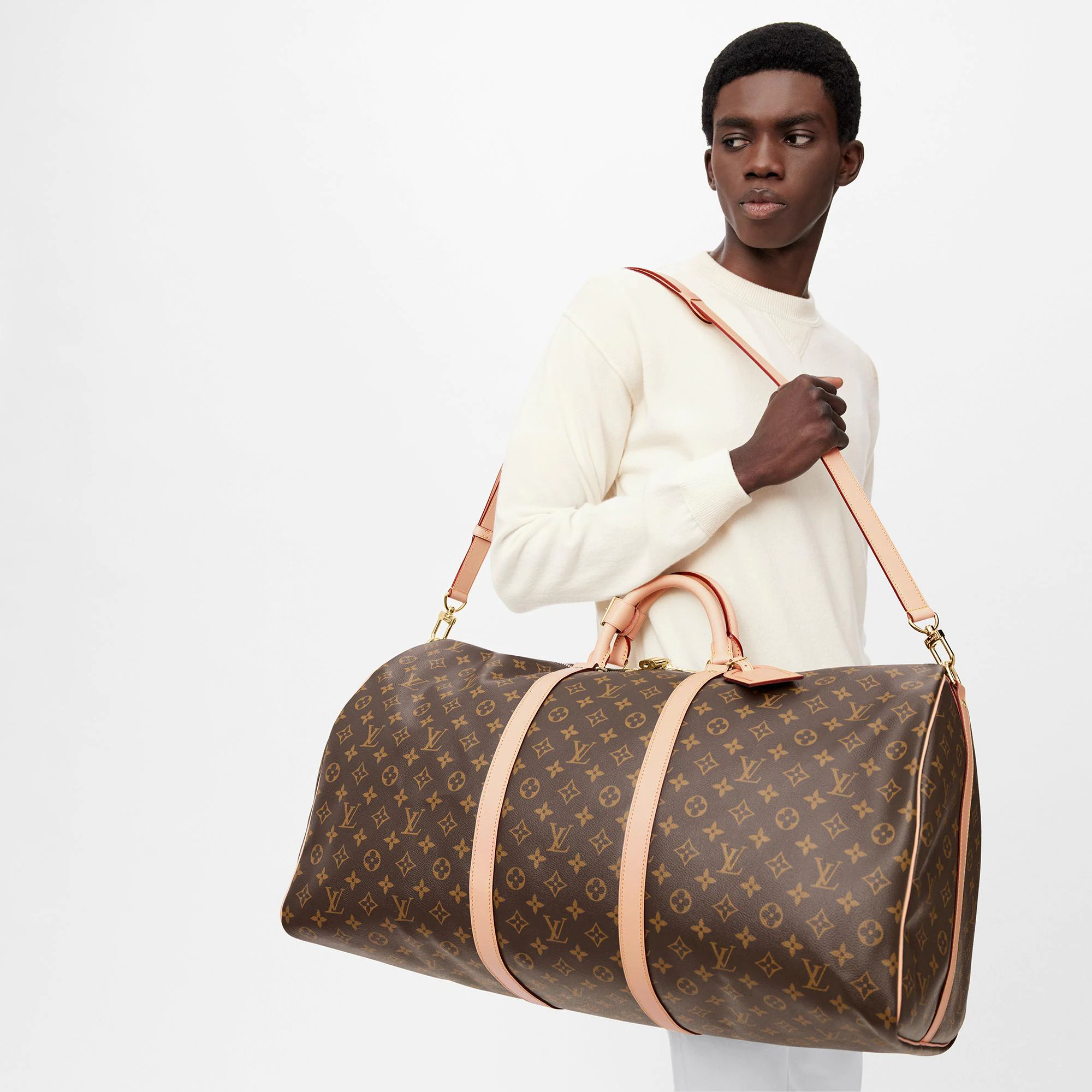 5. Work Bag
If you work in an office or need a bag to carry your laptop and work documents you need a good work briefcase. A bag that is roomy, elegant and also understated is what you should look for. Stay away from logos or bright colors, invest in a bag that is practical for everyday wear and that will last you many years. The Saint Laurent Sac de Jour and the Prada Galleria are classic designer work bags, but there are other amazing options for a fraction of the price.
The Aspinal of London Madison tote is the perfect work bag, it will fit all you need while looking elegant and chic.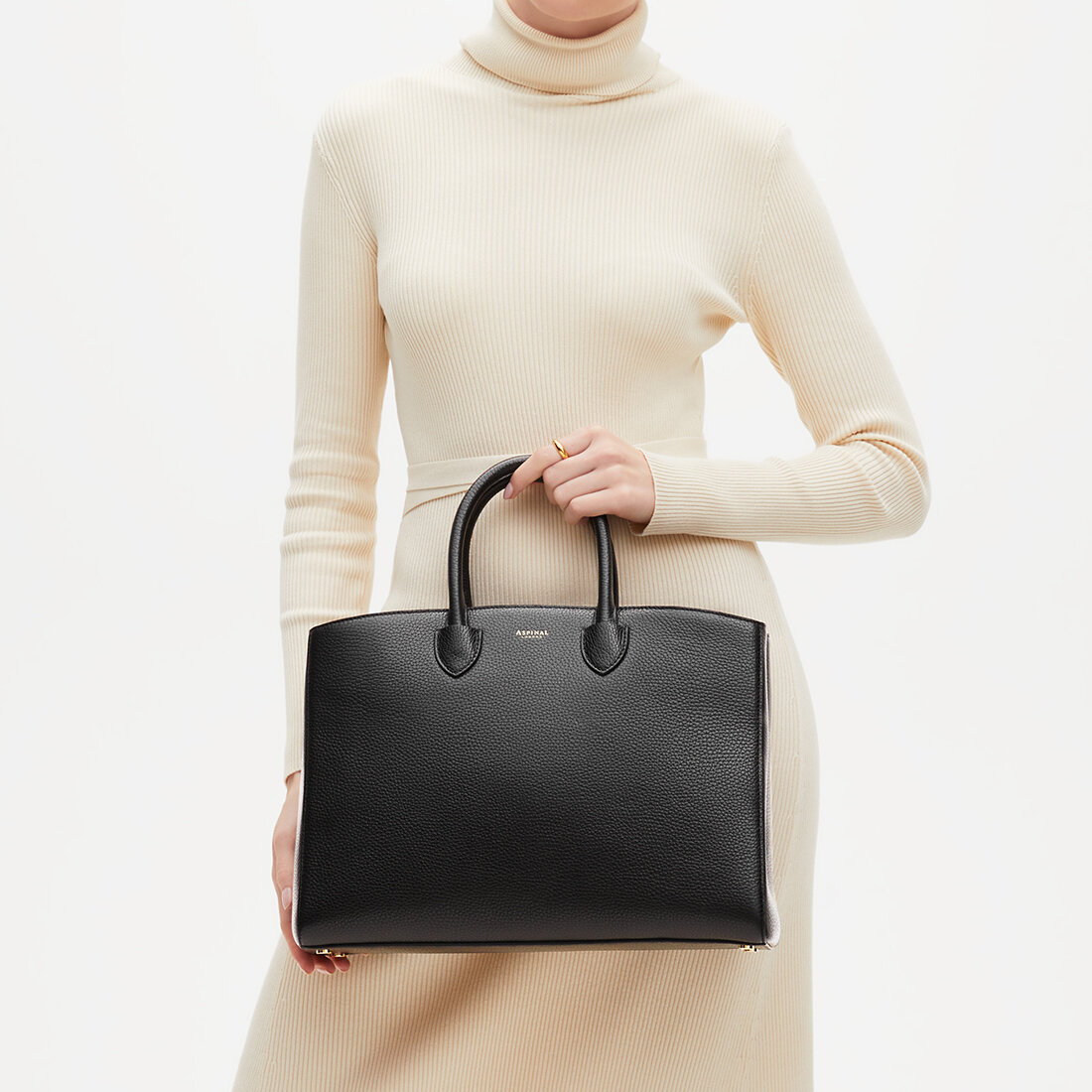 6. Beach Bag
Whether you live in a tropical country or dreams about a summer vacation a beach bag is a must! Basket bags are classic summer silhouettes you'll be always reaching for every time the weather gets warm. Artisanal weaving, mood-boosting details and sweet vintage silhouettes make these straw styles a summer staple. They really light up any summer dress!
The Loewe basket bag is among the best summer bags you will ever find!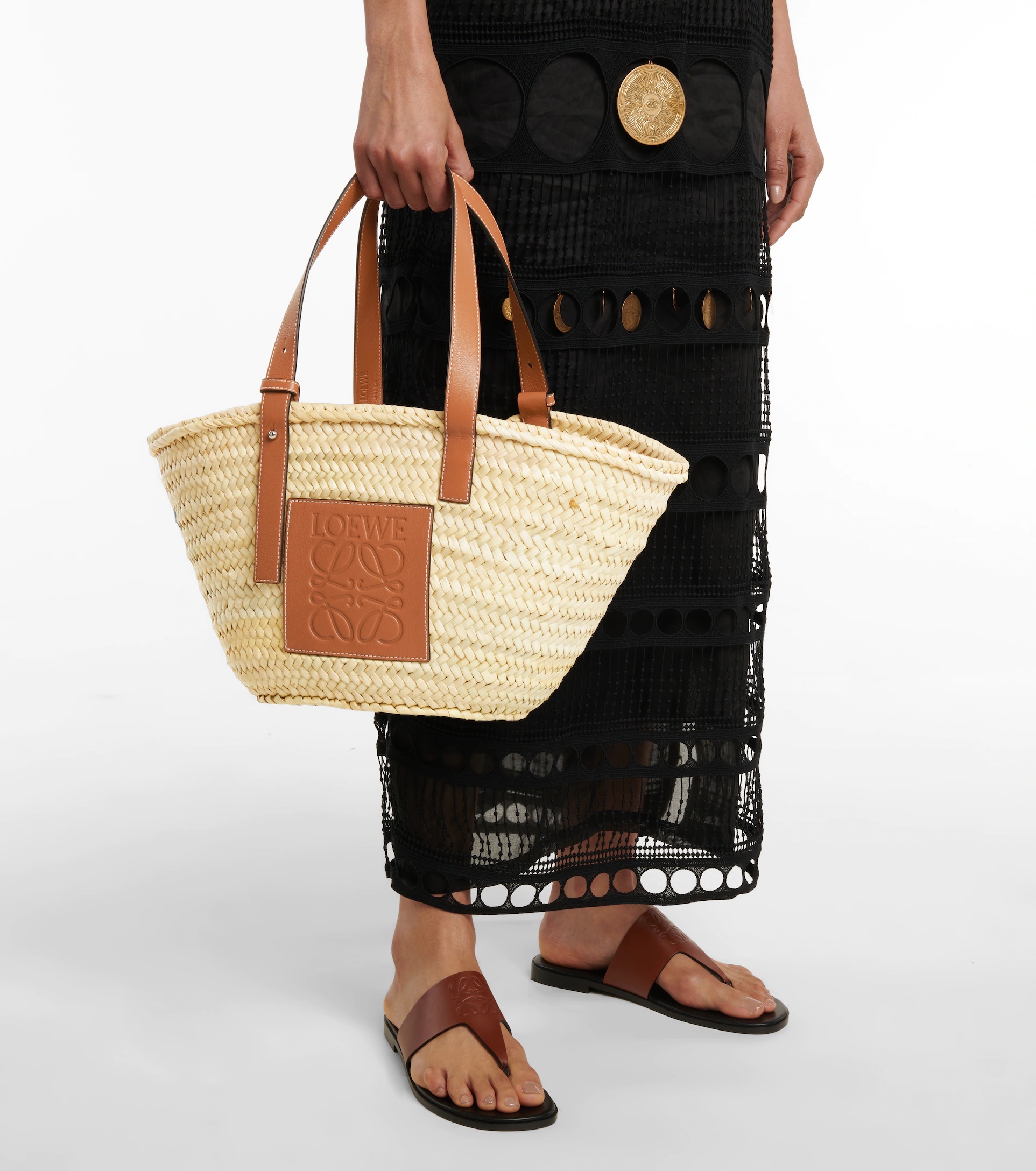 7. Top Handle Bag
With an archive hailing back to the early 19th century, top-handle bags became the go-to companion for women due to their delicate charm and easy-to-carry nature. The leather top-handle bag is a must-have for pairing with workwear and everyday outfits with a timeless, feminine style. A top handle can be a work briefcase or an evening bag, they do add a sophistication to any occasion. The Lady Dior is a classic style that goes with anything, other popular styles are the Chanel Coco Handle and, of course, the Hermès Kelly. But you don't have to break the bank for a classic top handle bag!
The DeMellier Montreal bag is an elegant top handle you will love for years to come!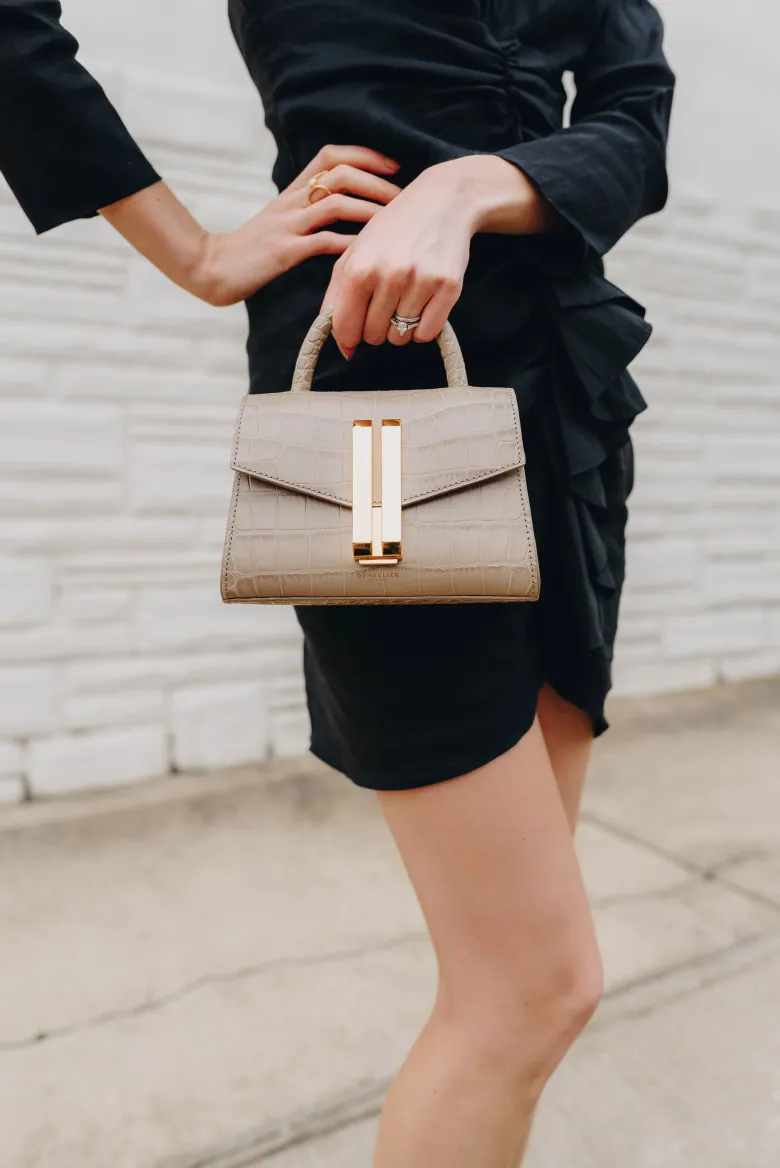 8. Evening Bag
The clutch is a classic evening wear bag, is a staple for party, dinners and nights out. A beautiful party outfit can be ruined by the wrong bag so you should have a staple piece that you'll be able to wear with a myriad of dresses. Of course the most classics are the boxy clutches but there are many styles you can choose from, like relaxed satin pouches and bracelet bags.
If you are looking for an evening clutch with a twist, this Cult Gaia Annika clutch is the one for you!