Welcome to our list of The Top 8 Wearable Fashion Trends for Summer 23!
Summer is filled with amazing fashion trends for us to play with, but not all of them are that wearable. Here I'll show you the easiest trends to incorporate to your summer wardrobe, they will light up any ensemble.
So, without further ado here are The Top 8 Wearable Fashion Trends for Summer 23:
1. Minimalism
Summer is usually about more is more, but this season the more minimalist the better. From minimal summer dresses to tube tops and trousers opt for classic silhouettes that fit well. This trend is also about quiet luxury, which is about quality pieces with no loud logos. This trend is elegant and stylish, it is perfect for summer 23!
This mini denim dress from Frame is an amazing minimalist staple!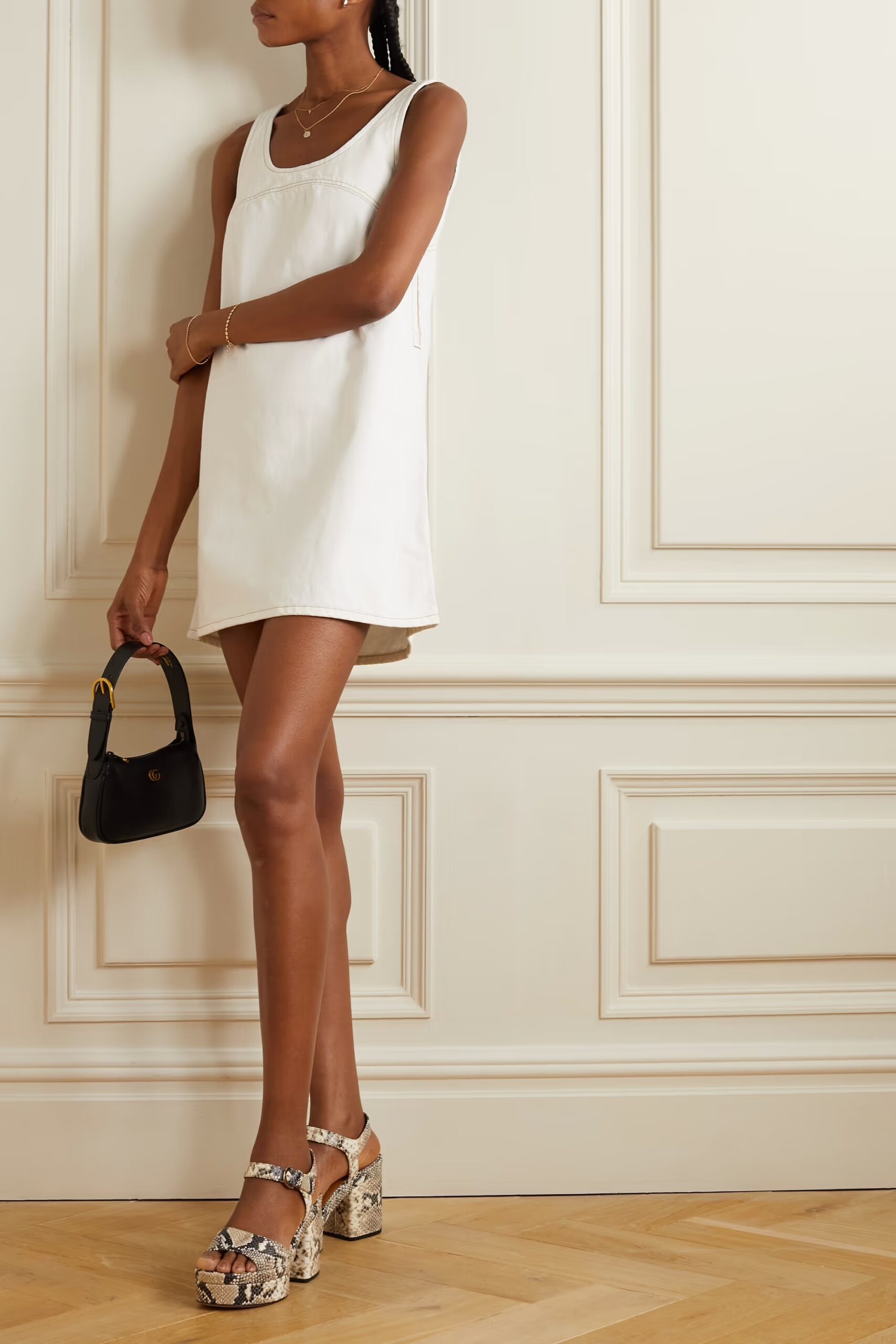 2. Bermuda Shorts
After many summer where mini lengths were the norm, now the slightly longer Bermuda short is having a resurgence. More practical and comfortable than the shorter alternatives, and with many options like denim and tailoring, you could wear Bermudas to any occasion. Chanel and Tom Ford included the versatile knee-length design in their spring/summer collections, proving they are here to stay! This might be the easiest summer trend on this list, it is practical and chic!
These Frame Bermuda shorts will be a staple in your wardrobe!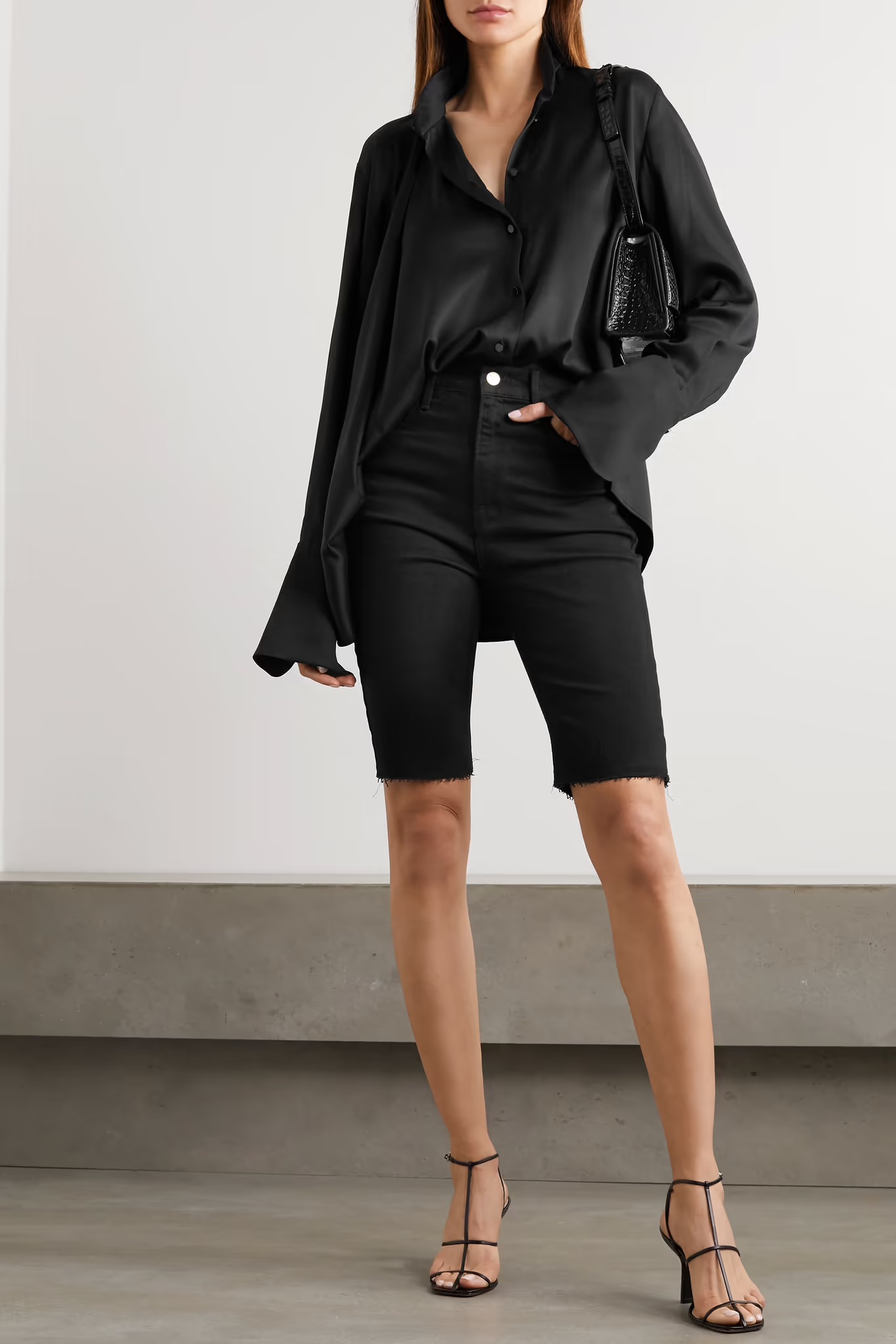 3. Basket bags
Basket straw bags are a summer staple and this year they will be more popular than ever! Few accessories encapsulate the free-spirited mood of summer's carefree days quite like a textured tote. Practical for days at the beach but still suitable for the city, you can fit all your summer essentials in a good basket bag.
There are several options to choose from, but I'm a big fan of the Loewe basket bag, it is handmade and has a great price point.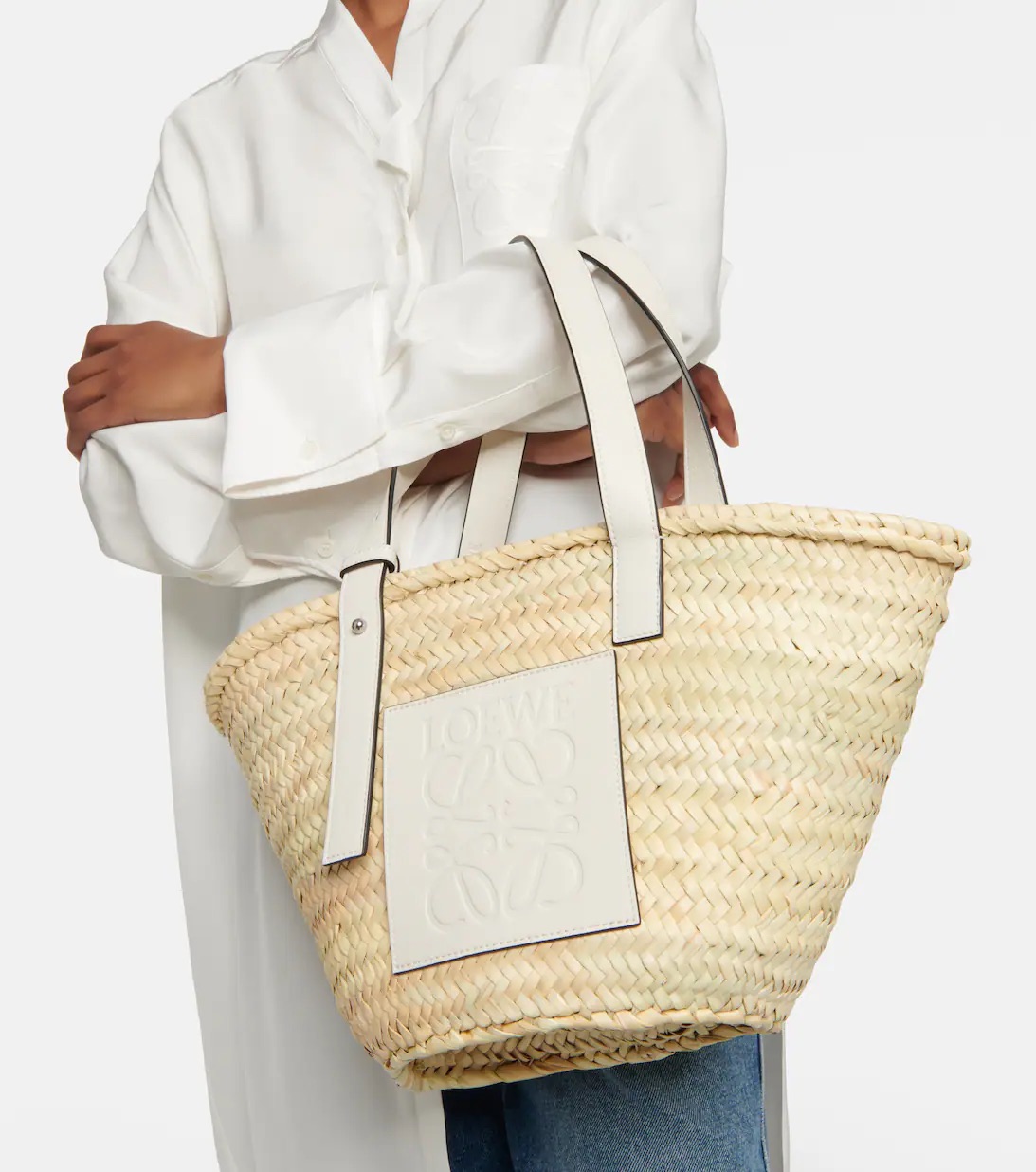 4. Lightweight Pants
Trousers in breezy and lightweight fabrics will be a summer staple! You can wear them to the office with a button-up or even to the beach over a bikini, they will always be chic. This type of trousers are very elegant, minimalist and fit the quiet luxury aesthetic, so if that is what you are looking for with your summer outfits, you can't go wrong with some lightweight pants.
This linen pants from Faithfull The Brand are perfect for summer!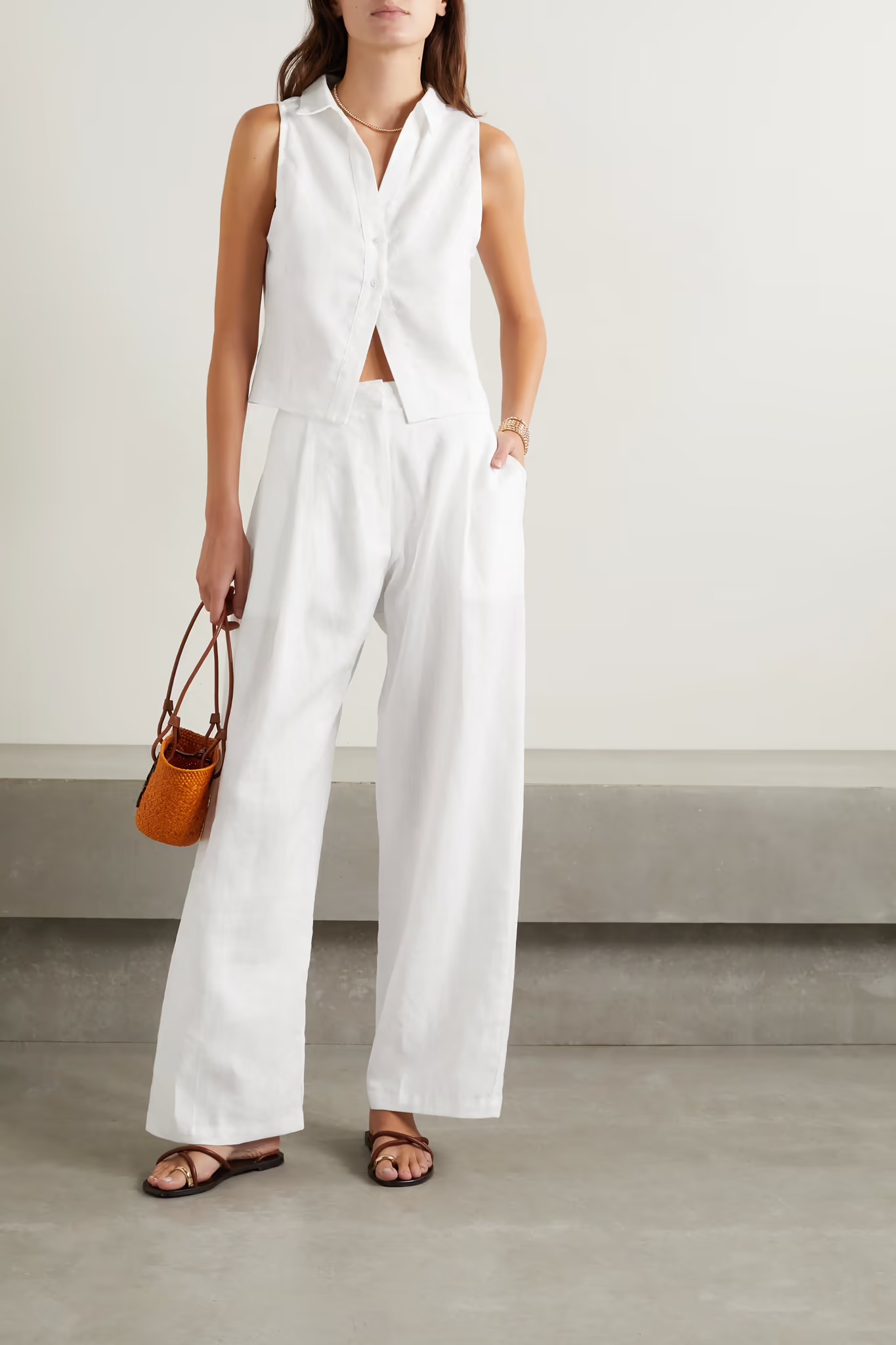 5. Ballet Flats
One of the most popular shoe styles of the 2000's ballet flats are definitely back for summer 23! From Miu Miu's satin styles already buzzing with cult status to Proenza Schouler's high-vamp leather designs, the runaways were filled with ballet flats! While heels are having a post-pandemic moment, ballet flats can be your chic but comfortable alternative for everyday wear. In my opinion, ballet flats are classics, but there is no doubt that this season they will be more popular than ever!
This Porte & Pair ballerinas are perfect for summer!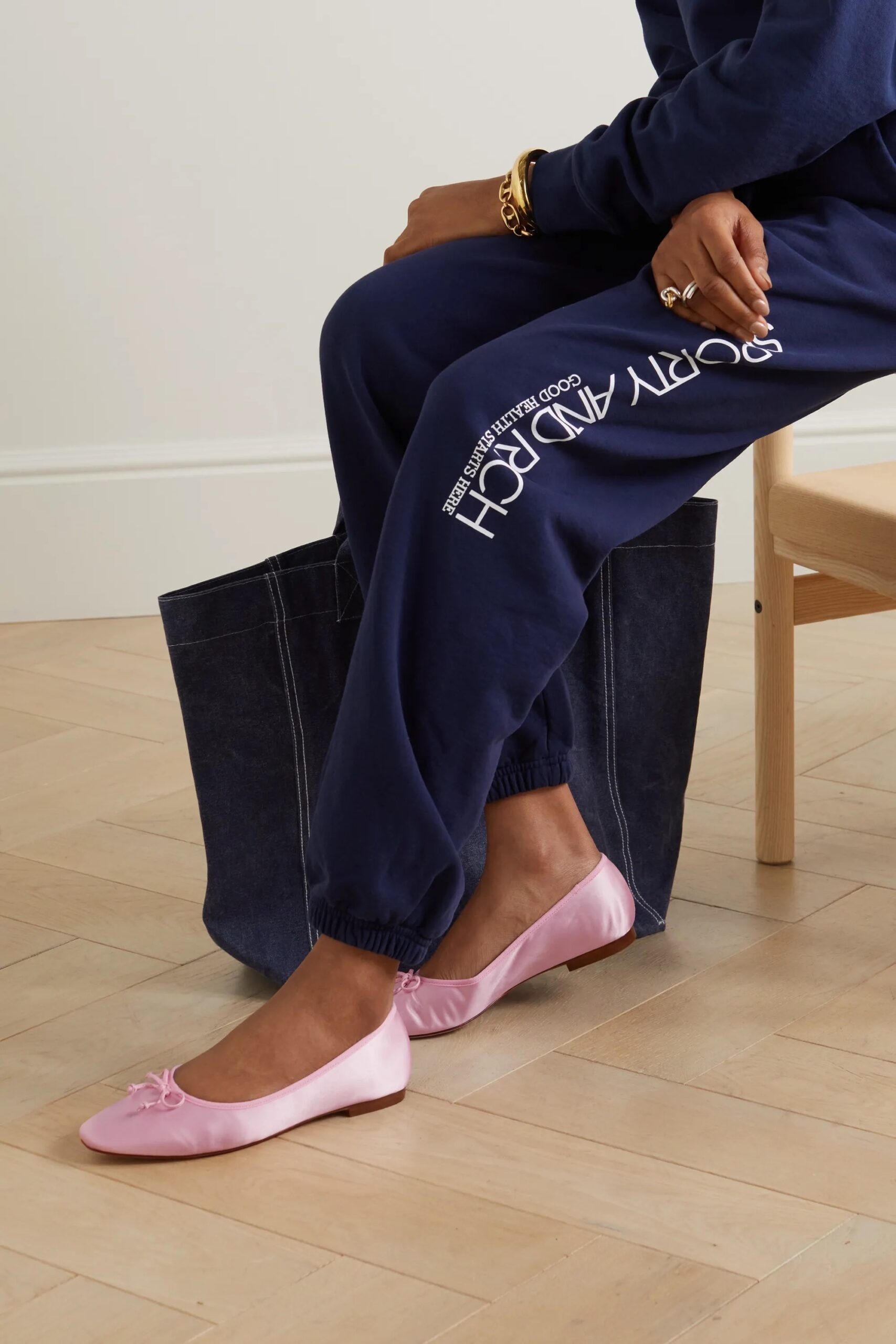 6. Sparkly Bags
Adding a little glamour to any outfit, a sparkly bag is a must for summer 23! Whether with sequins or crystals, this trend is about fun and standout pieces you can spot from miles away. Sequin-clad handbags were featured prominently in some of the season's hottest showings, including LaQuan Smith and Fendi. In this season you can embrace maximalism in the form of glimmering, shimmering accessories.
This Benedetta Bruzziches shoulder bag is perfect for a summer night out!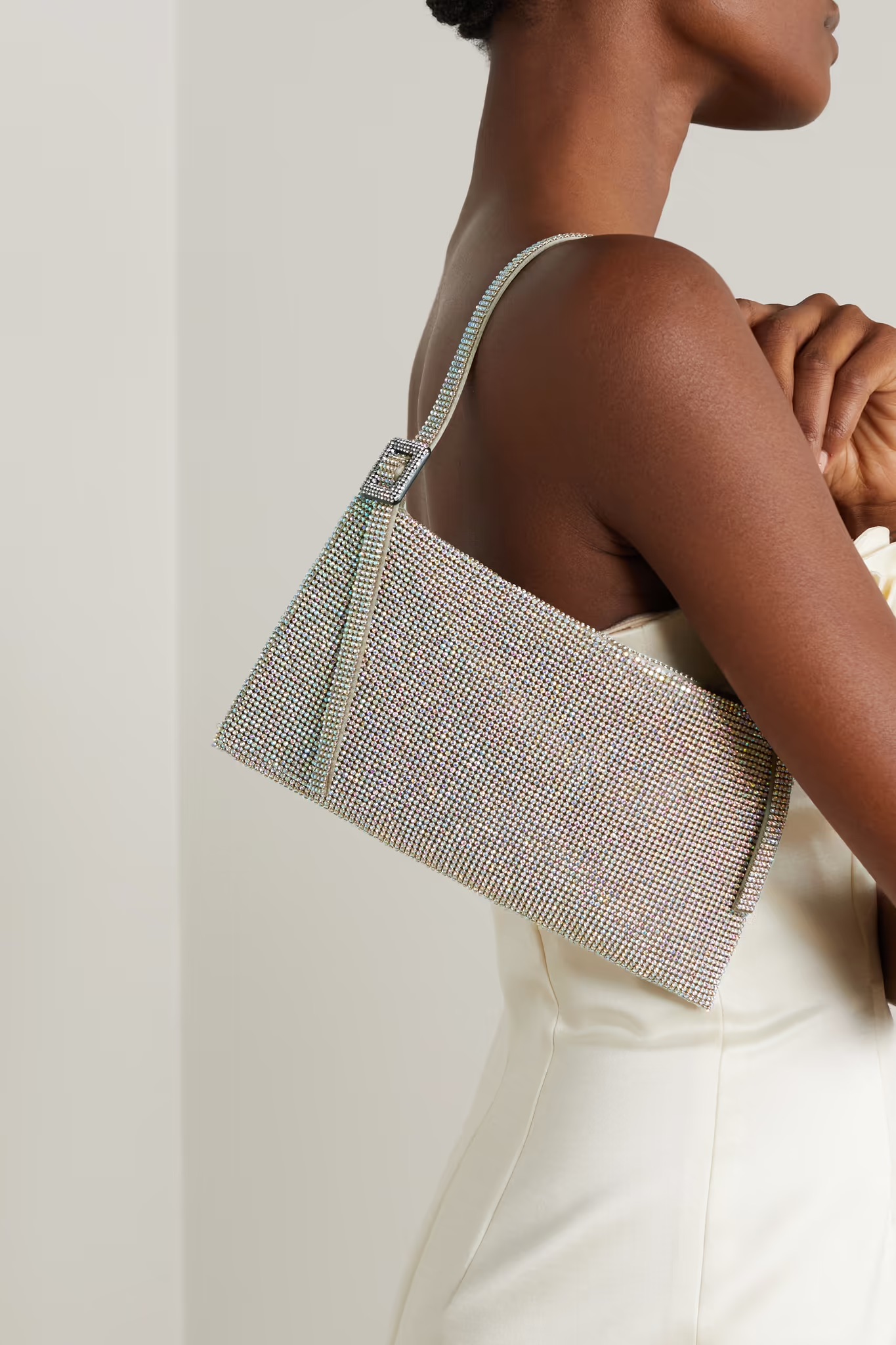 7. Silk Scarf
One of the most elegant accessories, this summer lightweight scarves will be super trendy! A nod to French-girl style, they look effortlessly chic wrapped around the wrist, a ponytail or bun, the neck, or even around the handle of a bag. A scarf in a detailed print and punchy colors can elevate even the simplest of summer outfits, like a tank top and denim shorts.
This Gucci scarf is perfect for summer, it will light up any look! 
8. Flowers
Either floral prints or 3d flower details this is one of the most wearable and feminine trends of the season, just add a brooch and you are ready to go! Prada and Loewe presented in their spring/summer collections sculptural flowers that light up any summer ensemble. This is the new way of wearing florals, it is chic, cool and super stylish, not to mention it is super easy to wear!
This Oscar de La Renta brooch will bring life to your summer outfits!