Welcome to our list explaining Viral Fashion Aesthetics!
A few years back the only fashion niches were preppy, emo and punk, but now thanks to social media there are several different aesthetics you can try! This experimental approach to fashion can be a fun way to get dressed up or can even be a way to elevate your personal style! Here I'll show you 6 viral trends and tiktok aesthetics, whether you just want to play with fashion or you want find your everyday aesthetic you will love this post! Maek sure to check out this video on my Youtube channel!
So, without further ado here are 6 Viral Fashion Aesthetics:
1. Barbiecore
Bold colors have been trending for some time now, but with Gerta Gerwig's new Barbie movie and with Valentino's fall winter 22 collection, pink is the color of the moment! The return of maximalist fashion and Y2K fashion trends are also contributing factors to the viral Barbiecore trend. The best thing about Barbiecore is that it really just comes down to color. So long as the pieces you're wearing are a brilliant shade of hot pink, the silhouette or style doesn't much matter—platform heels and bodycon minidresses are just as trendy as wide-leg silk pants and oversize button-up shirts.
Feminine and stylish you can live your Barbie dreams with this trend!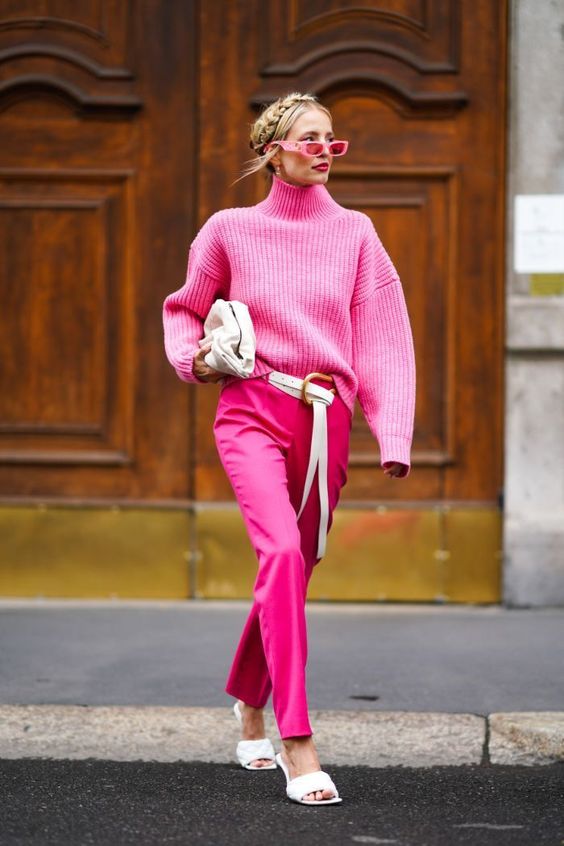 2. Coastal Grandma
This one is self-explanatory; you just dress like a chic grandmother that lives on the coast! If you ever wished to live in a Nancy Meyers movie, this trend is for you! Think of Diane Keaton's character in Something's Gotta Give. The coastal grandmother aesthetic is rooted in classic ocean-side minimalism but isn't overly preppy. Think breezy linen pants, wide-brim bucket hats, fisherman sweaters, tote bags and garden clogs all in a color palette of pale blues, beige and shades of white.
This aesthetic is effortless and chic, isn't this the perfect lifestyle? This is one of the most popular fashion aesthetics of the moment!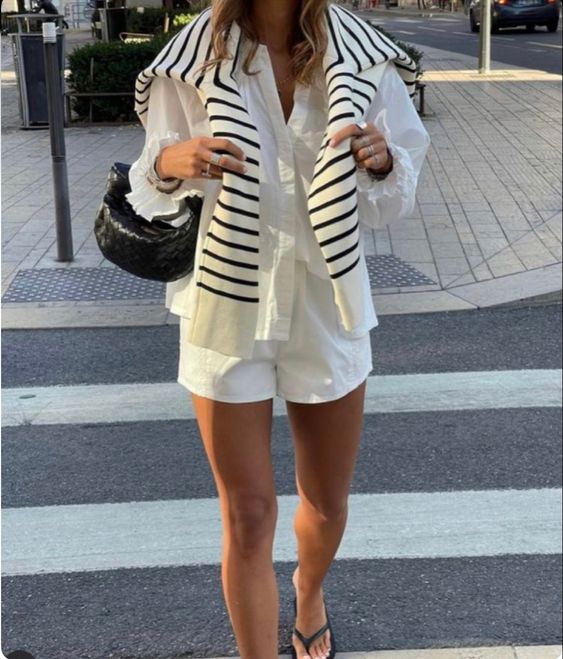 3. Coquette
The literal definition of coquette is "a flirtatious woman". The aesthetic is described as embodying all things that are idyllic, feminine and dainty. Coquette style is all about embracing femininity and romanticizing vintage summer styles. Think hyper-femininity, daintiness, and nostalgia. Frills, knits and lacework are some of the key attributes of coquette designs. Think lace blouses, dresses with frilly details, miniskirts, corsets and platform Mary Jane heels paired with knee-high or frilly socks. The color palette is mainly rooted in pastels and candy colors.
At first this might look similar to the cottagecore aesthetic, but while cottagecore is wholesome and peaceful, coquette is sexy and chaotic. Think Cassie from Euphoria, Lana Del Rey and Kirsten Dunst in Marie Antoinette.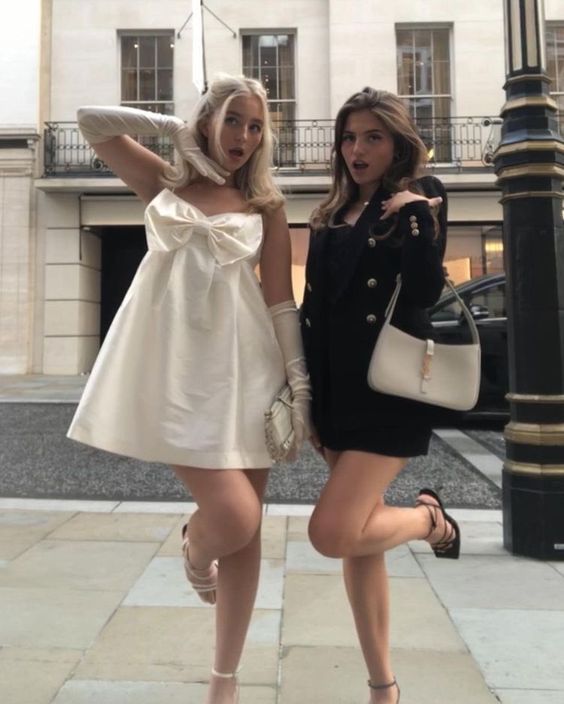 4. Model Off-Duty
This one is easy; you just dress like models do outside of work! This trend is not only inspired by Bella Hadid and Kendall Jenner but also by the supermodels of the 90's, like Naomi Campbell, Kate Moss and Cindy Crawford. Think comfortable but stylish outfits, like loose jeans, oversized tailoring, tank tops and sneakers. Outfits that are neutral and understated while still looking cute and put together is what you should strive for with this one.
This aesthetic is basically the 2022 version of normcore.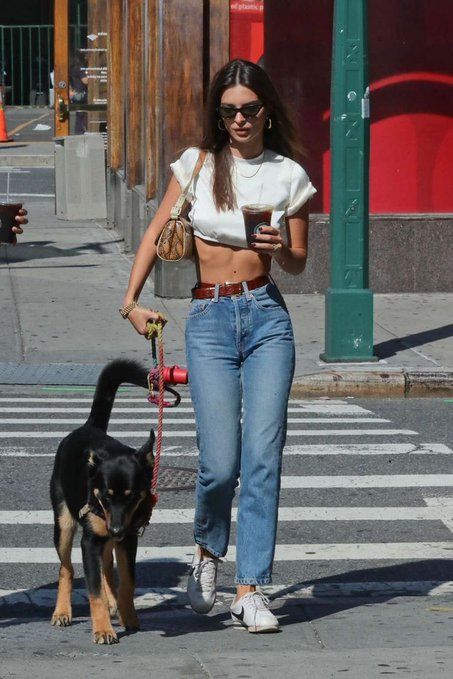 5. Dark/Light Academia
There are two strands to this aesthetic, the dark academia and the light academia. Academia aesthetics are shaped by the atmosphere of idyllic Western universities. Both aesthetic come from books, libraries and museums, they embody the love of learning. The light academia girls wear white shirts, cable knit sweaters and Blair Waldorf inspired accessories. While dark academia is more moody, think turtleneck sweaters and penny loafers.
These aesthetics are inspired by many movies and TV shows, like the Dead Poets Society, Harry Potter, Romeo + Juliet, Gilmore Girls and Blair Waldorf from Gossip Girl.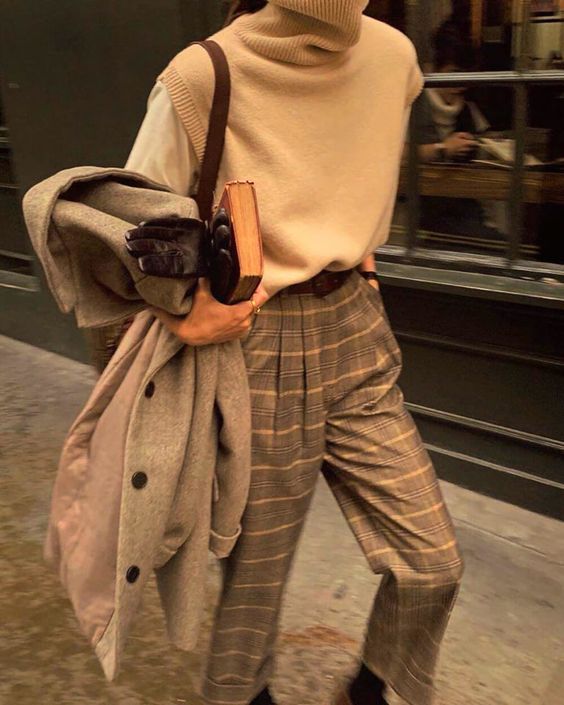 6. Cottagecore
The cottagecore aesthetic became popular in 2020 and is all about embracing the countryside life in a feminine way. Frilly white dresses, blue gingham and dainty accessories are staples of this style, as are floral dresses, bows and pastel colors. Blend together Taylor Swift's Folklore album and the Pride and Prejudice movie from 2005 and you get Cottagecore.
This isn't just a fashion trend is a lifestyle, the followers of this aesthetic enjoy the quietness of the countryside, a cup of tea and a good book.