Welcome to our list of 10 Classy Luxury Bags For Under $500!
Having a classy chic style is not about spending a lot of money on designer items, it is about understated quality pieces that make any outfit more elegant. Here I'll show you 10 beautiful classy bags that will elevate your style, and best of all for a friendly price tag.
So, without further ado here are 10 Classy Luxury Bags For Under $500:
1. DeMellier Montreal Bag
Top handle bags are a big trend for fall/winter, and this is an amazing quiet luxury option! This eternally chic medium sized bag plays up its triangle shape from every angle, creating an interesting structured look topped by a tubular rigid top handle. You can wear it over the shoulder, cross-body or in hand for a strikingly elegant take on the perfect everyday bag. Available in maxi, medium and mini sizes this top handle will elevate any outfit. It will take you through any occasion!
Top handles are among the most elegant bag styles, this classic design will always be chic!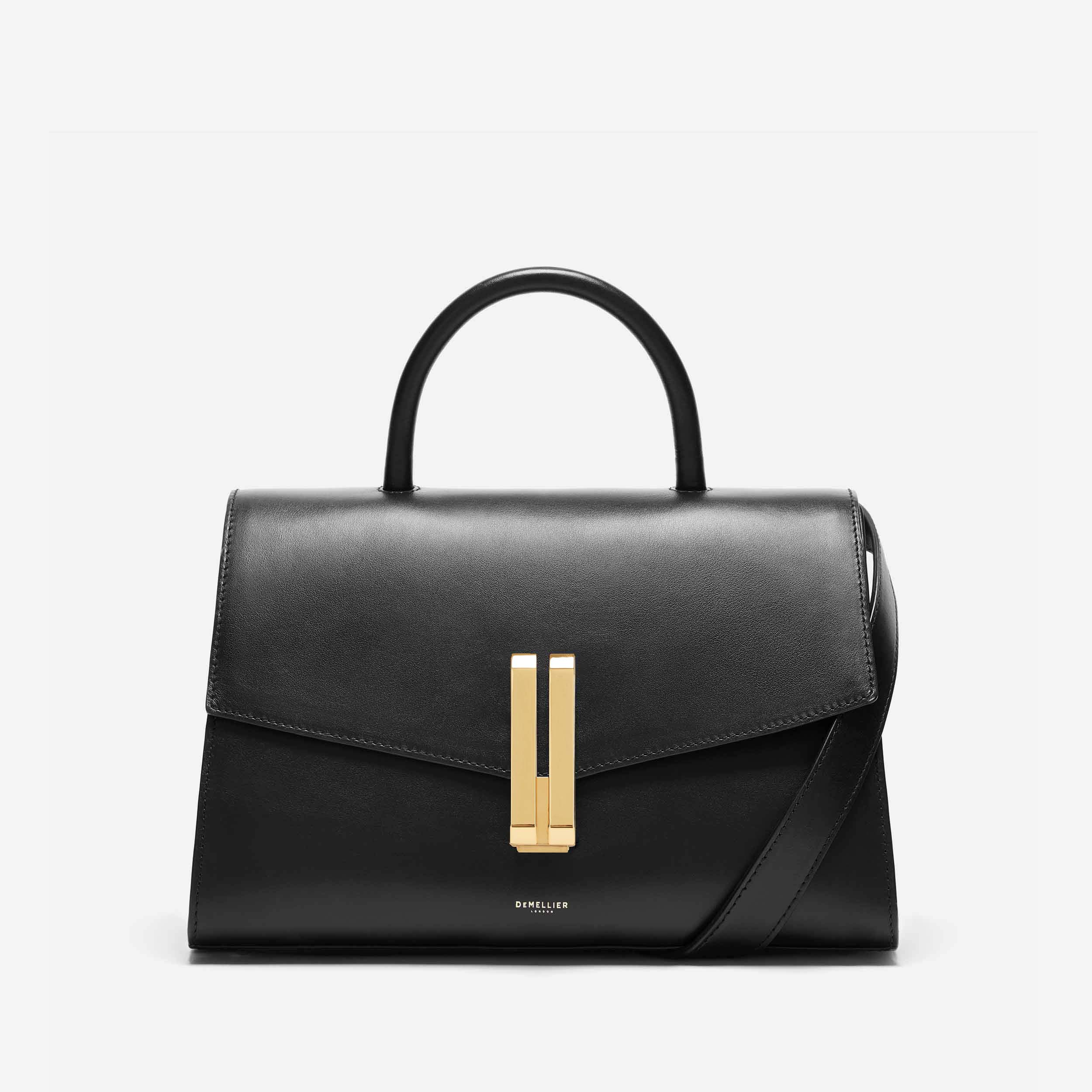 2.

Maje Clover Bag

Maje is the ultimate brand when it comes to cool Parisian style, and their bags are as stylish as they are elegant. The Clover takes its name from the double M clasp in the shape of a four-leaf clover. It is a rectangular smooth leather bag with a flap and a gold-tone metal clover clasp. It has an inside patch pocket, a black cotton lining and an adjustable leather shoulder strap. 

This is an amazing quiet luxury piece, it is a favorite of Sofia Richie!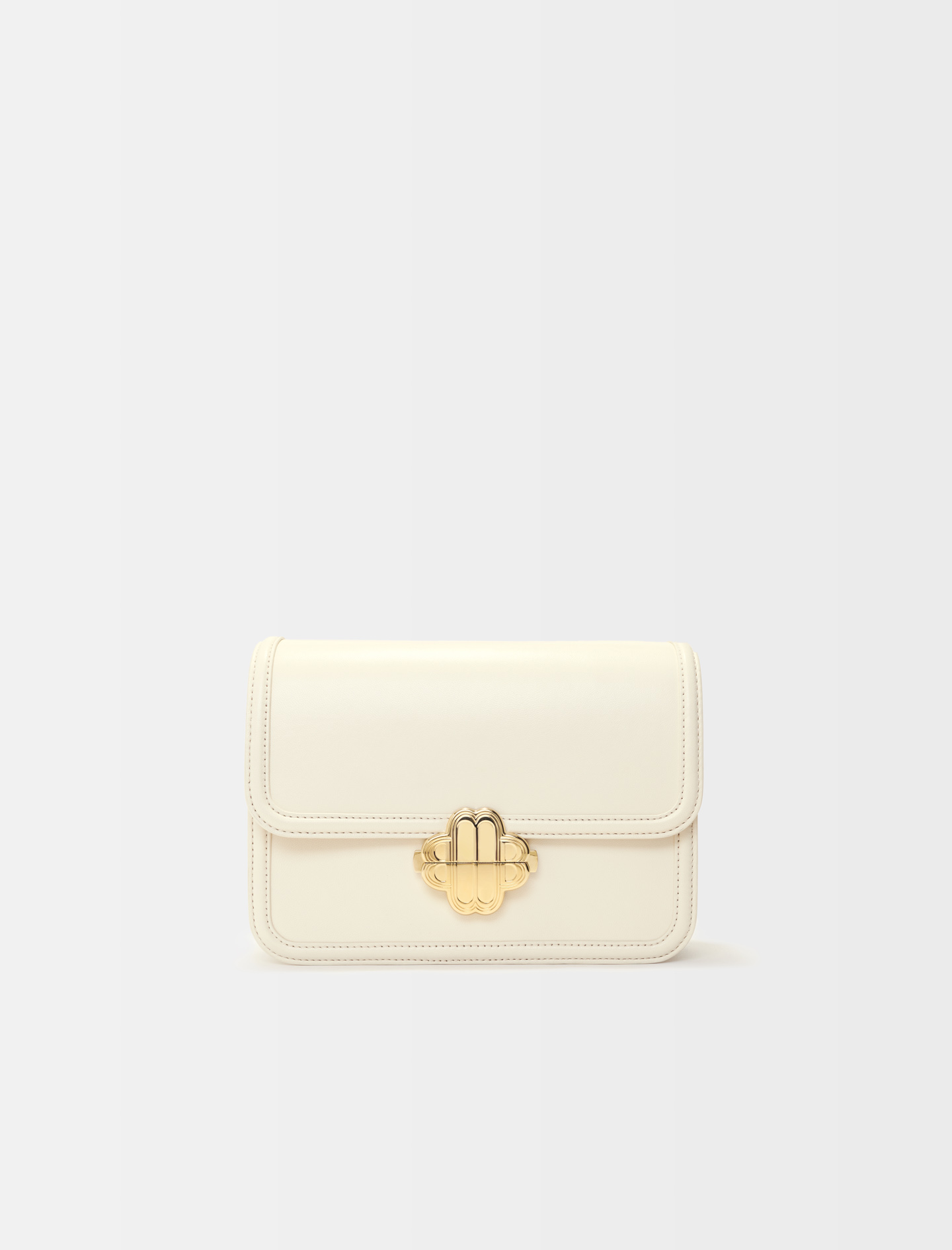 3. Ralph Lauren Polo ID Bag
Part of the Polo ID collection the handbag is inspired by a sense of adventure, romance, and optimism. This Italian leather mini shoulder bag evokes a vivacious elegance and subtle equestrian sensibility with its dual-compartment saddle silhouette that can transform from a shoulder bag into a croissant-shaped wristlet. It's finished with a brass plaque showcasing the silhouette of the signature Pony cut out on gold-tone brass hardware reminiscent of vintage ID bracelets. A new bag of the brand that is becoming super popular this bag will go with any outfit to any occasion!
You can choose between the mini or the hobo iteration, both are amazing quiet luxury pieces.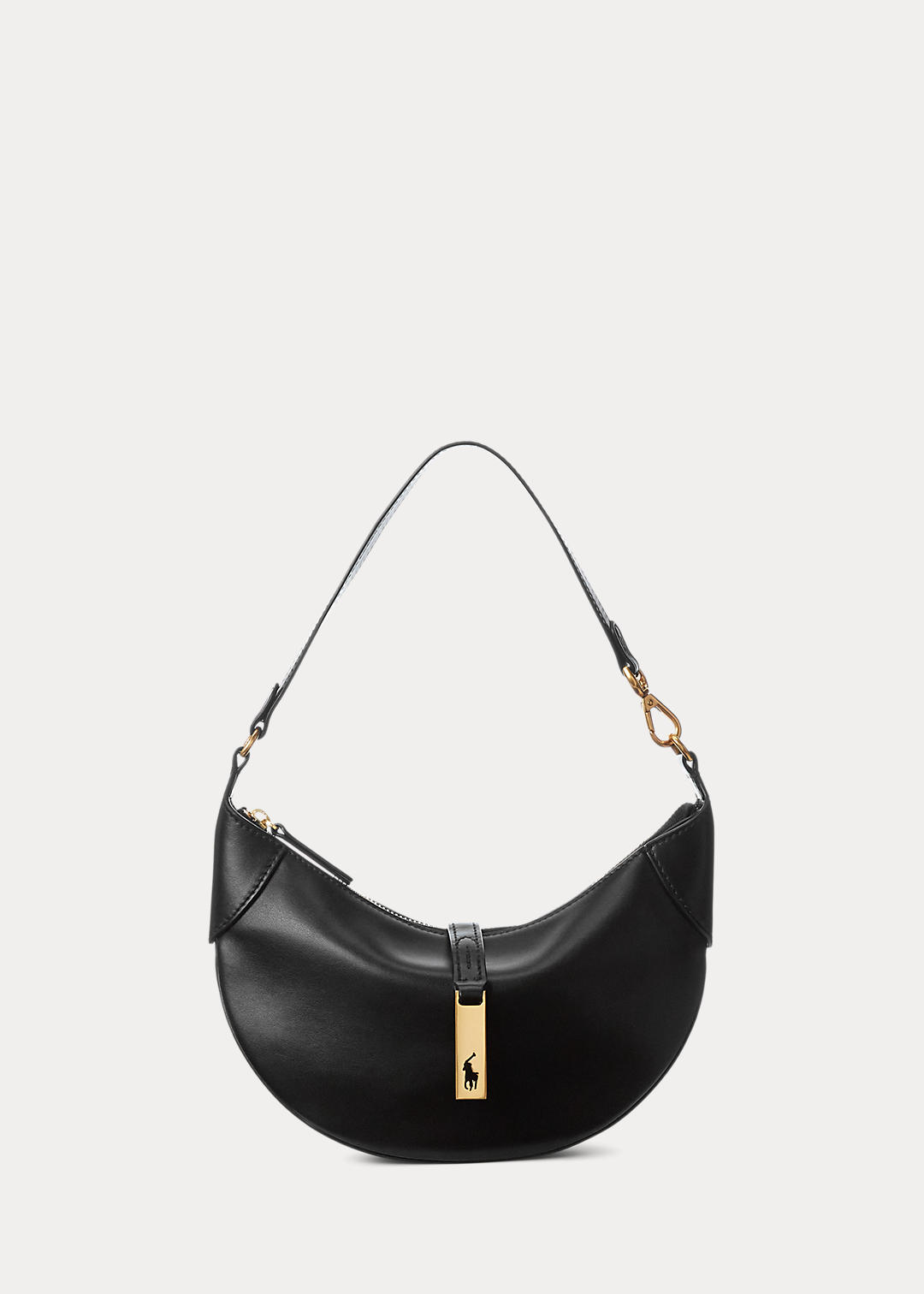 4. Longchamp Le Pliage Tote
If you need a roomy and practical tote for your everyday life, this one is for you! Designed by Philippe Cassegrain in 1993, Le Pliage has achieved cult status worldwide. It all began when he had the ingenious idea of using nylon destined for the military to create innovative bags that were sturdy yet light. Today, Le Pliage comes in an array of different fabrics, sizes and colors to suit your every need. It is ideal for everyday use and for traveling. Le Pliage is light as a feather, folds away to the size of a paperback, and is durable enough to keep all your essentials close to hand. Inspired by the Japanese art of origami, the combination of nylon and Russian leather allows the Le Pliage bag to be folded and unfolded as often as desired.
An extremely durable tote, this bag will take you through many airport runs!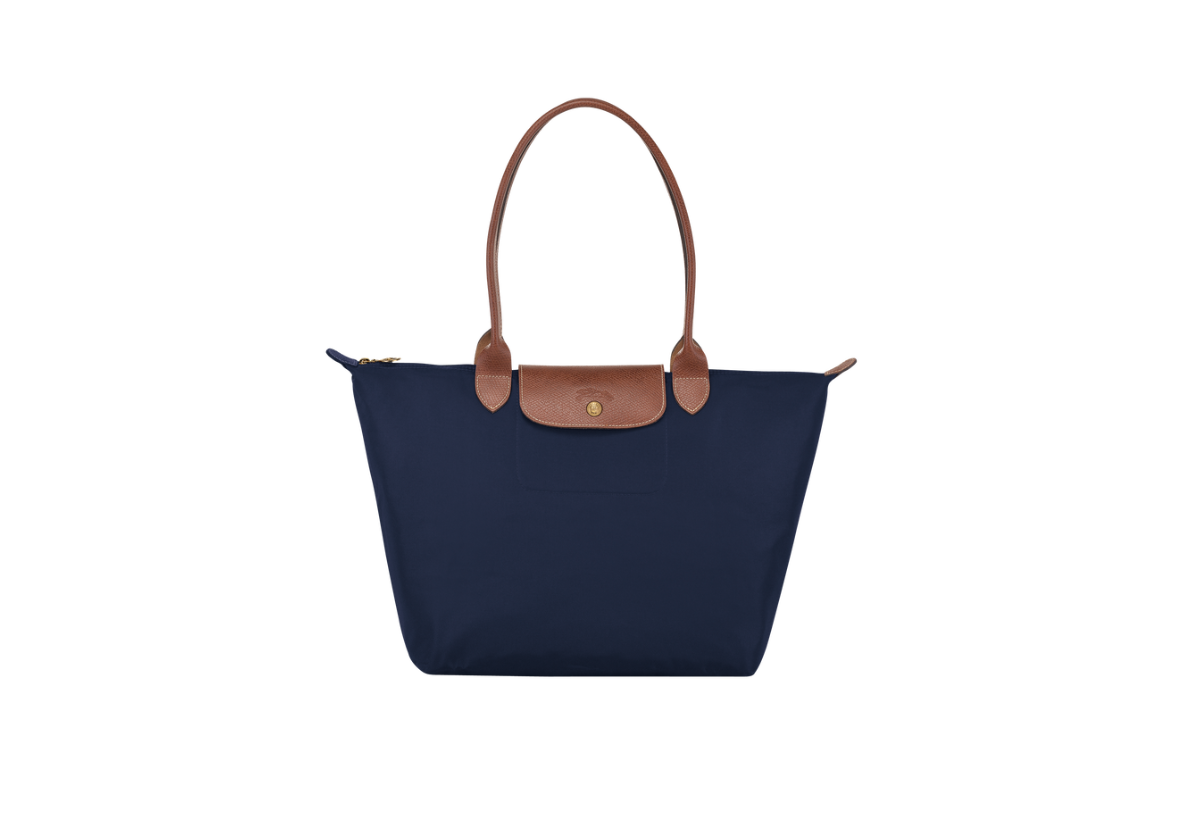 5. Polène Numéro Dix
An elegant and stylish bag, this is a bag not everyone has! The Numéro Dix adopts a half-moon form which highlights the juxtaposing curves of its design. The bag is inspired by the equestrian world and saddlery know-how. The design includes high-end details such as a curved strap, foam padding and hand-stitching. Delivered with two different sized straps the bag can be worn in various ways: cross-body, on the shoulder and in the crook of the elbow. 
Polène offers timeless designs with amazing quality, their bags are handmade in Spain!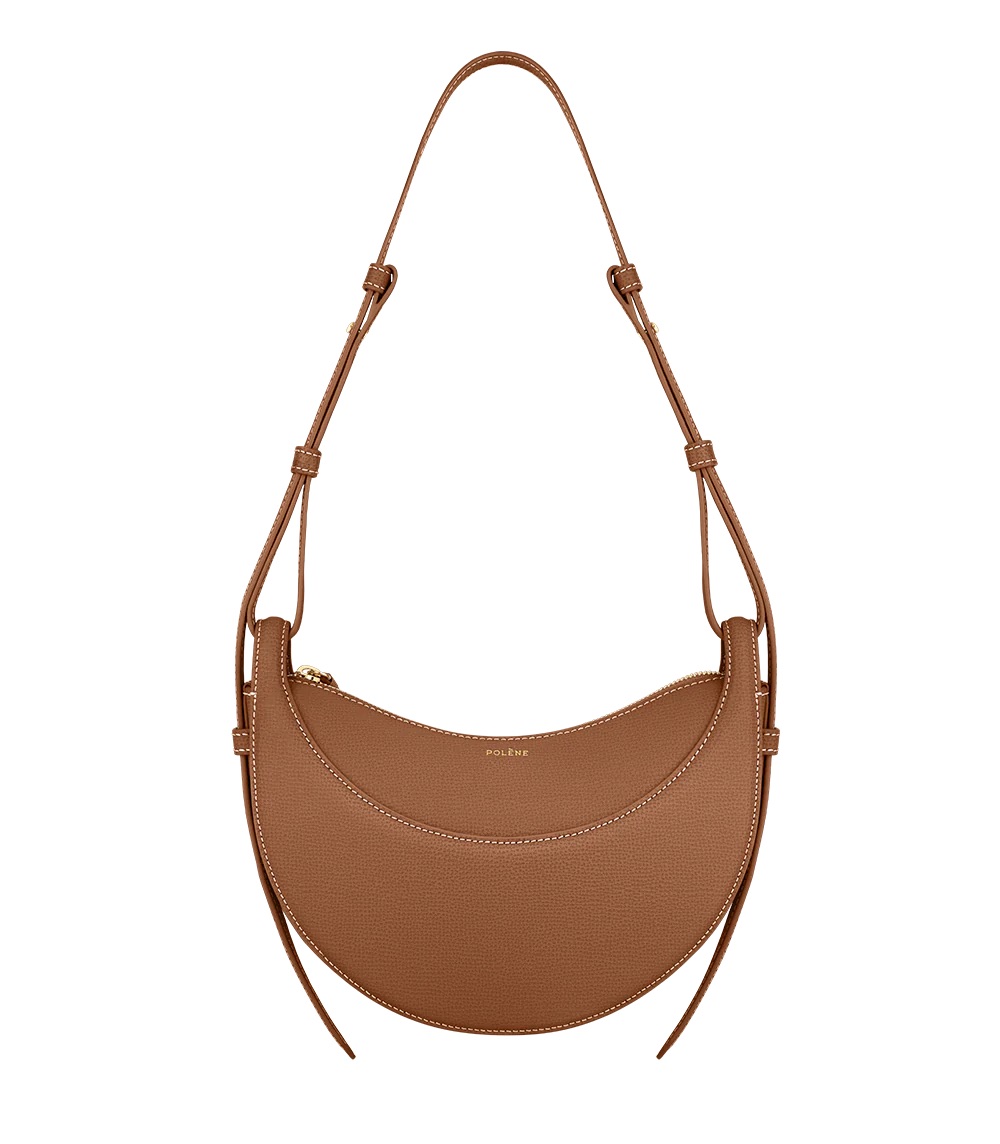 6. Furla 1927 Bag
The Furla 1927 bag is a mini handbag made of textured leather. The Furla arch becomes a part of a turnlock closure, a part of a functional but also aesthetic element that makes this line iconic. The double-handle design has a compact shape perfect for holding small items and personal belongings. The added adjustable and removable leather shoulder strap allows the accessory to be comfortable carried on the shoulder or across the body. 
A fun bag with a timeless silhouette you will love to wear this one!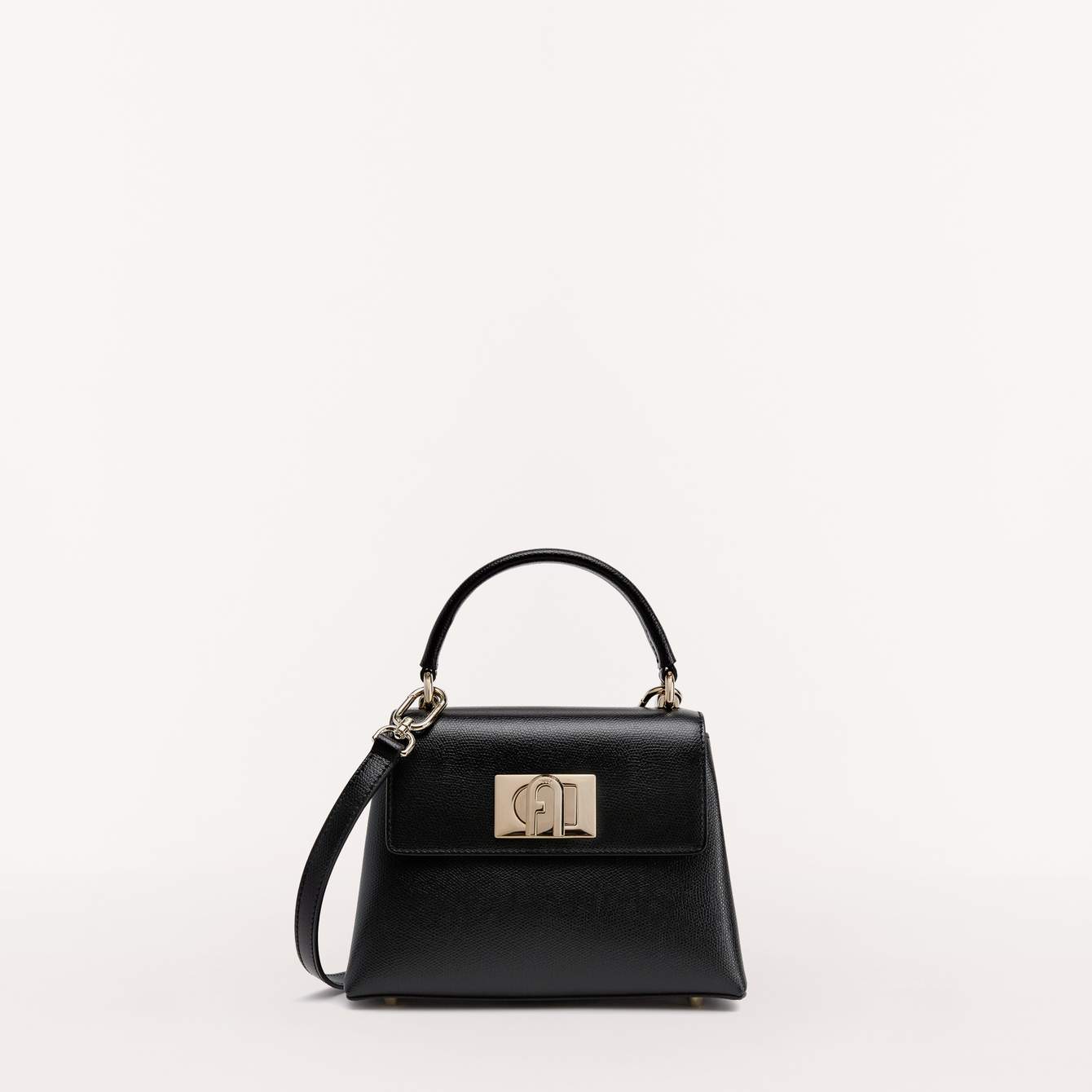 7. Mansur Gavriel Bucket Bag
Mansur Gavriel was founded in 2012 with only two offerings: a tote and a bucket bag. Since then they have expended and become a brand that is all about timeless luxury bags. But the bucket remains their most iconic style! It can be worn cinched or open, accommodating all your essentials, even in the mini mini size! It's made from high quality vegetable-tanned leather that is sourced from a family-owned tannery in Italy and is intended to age naturally over time, growing in character the more you use it.
Bucket bags are a huge trend for next year, and this is one of the most classic you will ever find!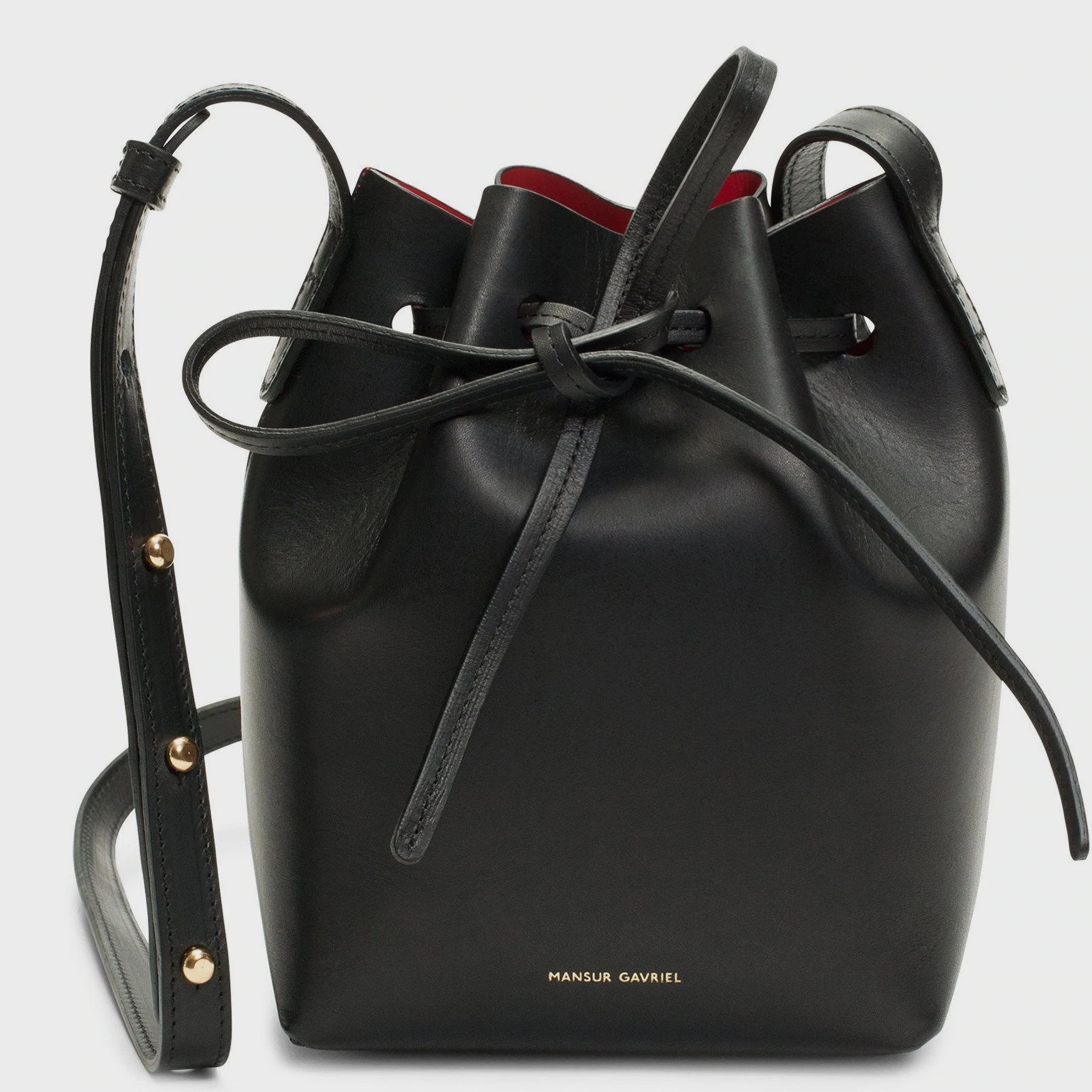 8. DeMellier Vancouver Bag
If you are looking for an understated crossbody bag for everyday life, this is the one! DeMellier is a favorite of the royal family! With classic designs, amazing quality and a great price point this might be the bag for you. The London based brand offers timeless, elegant pieces that are ethically crafted in Spanish ateliers. The Vancouver presents a sleek structured design that marries the strength of the arrow-inspired double-bar lock with soft round edges. With a vintage yet contemporary look, the Vancouver is wonderfully versatile thanks to its adjustable strap that can be worn cross-body or over the shoulder.
This is the perfect crossbody for everyday wear. It is minimalist, stylish and chic all at once!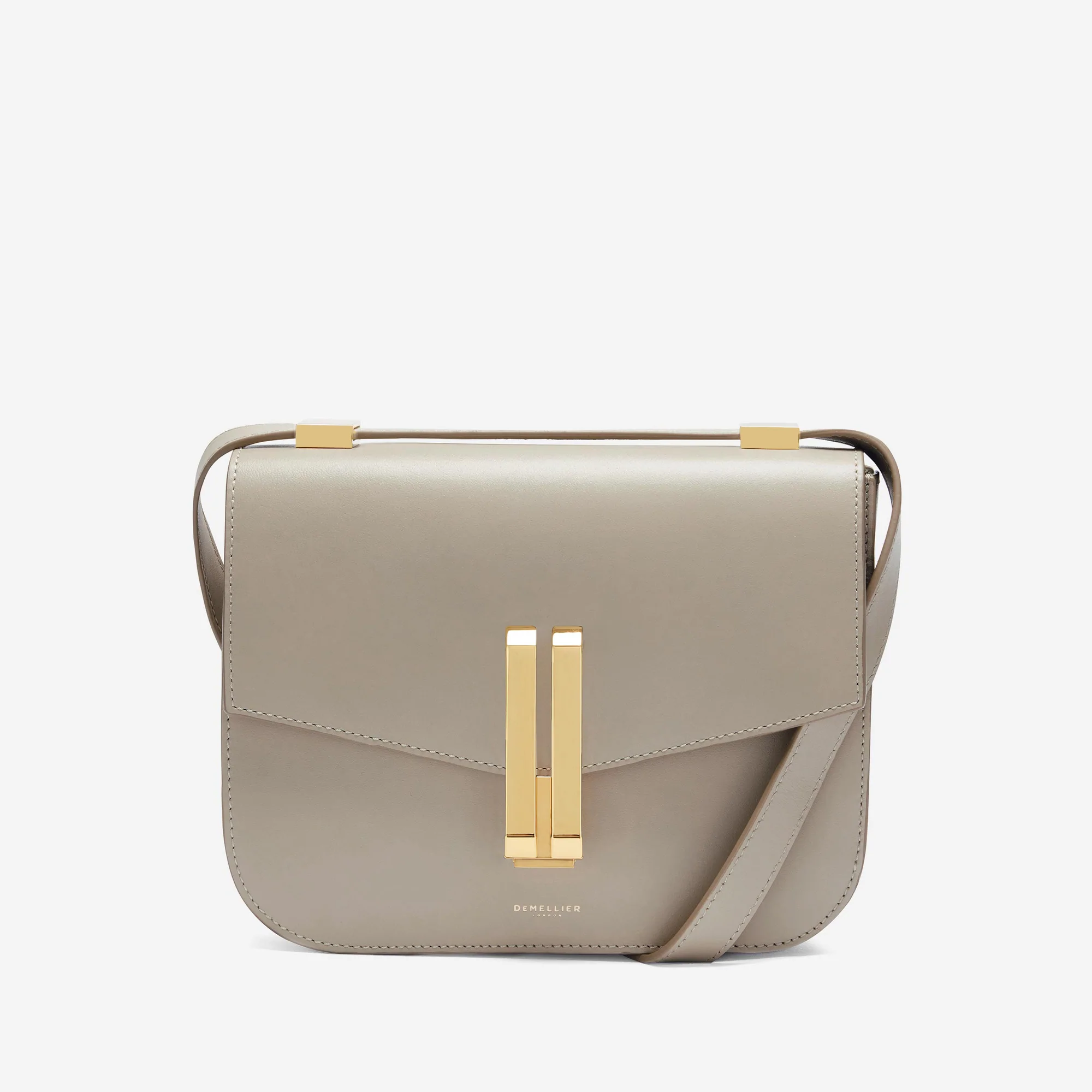 9. Banana Republic Vida Bag
Another bucket bag but this one has a cool, relaxed silhouette that will always be chic! An Italian masterpiece, this sturdy-yet-soft bonded suede bucket bag uses dark gold signature hardware and contrast stitching to stand above the rest. It can be dressed both up or down and is perfect for everyday wear. It will fit all you might need while looking stylish and chic!
The bag is crafted using vegetable-tanned leather, an intricate and lengthy artisanal process that turns the finest hides into truly one-of-a-kind leathers that soften, burnish and develop dimensional finishes with wear.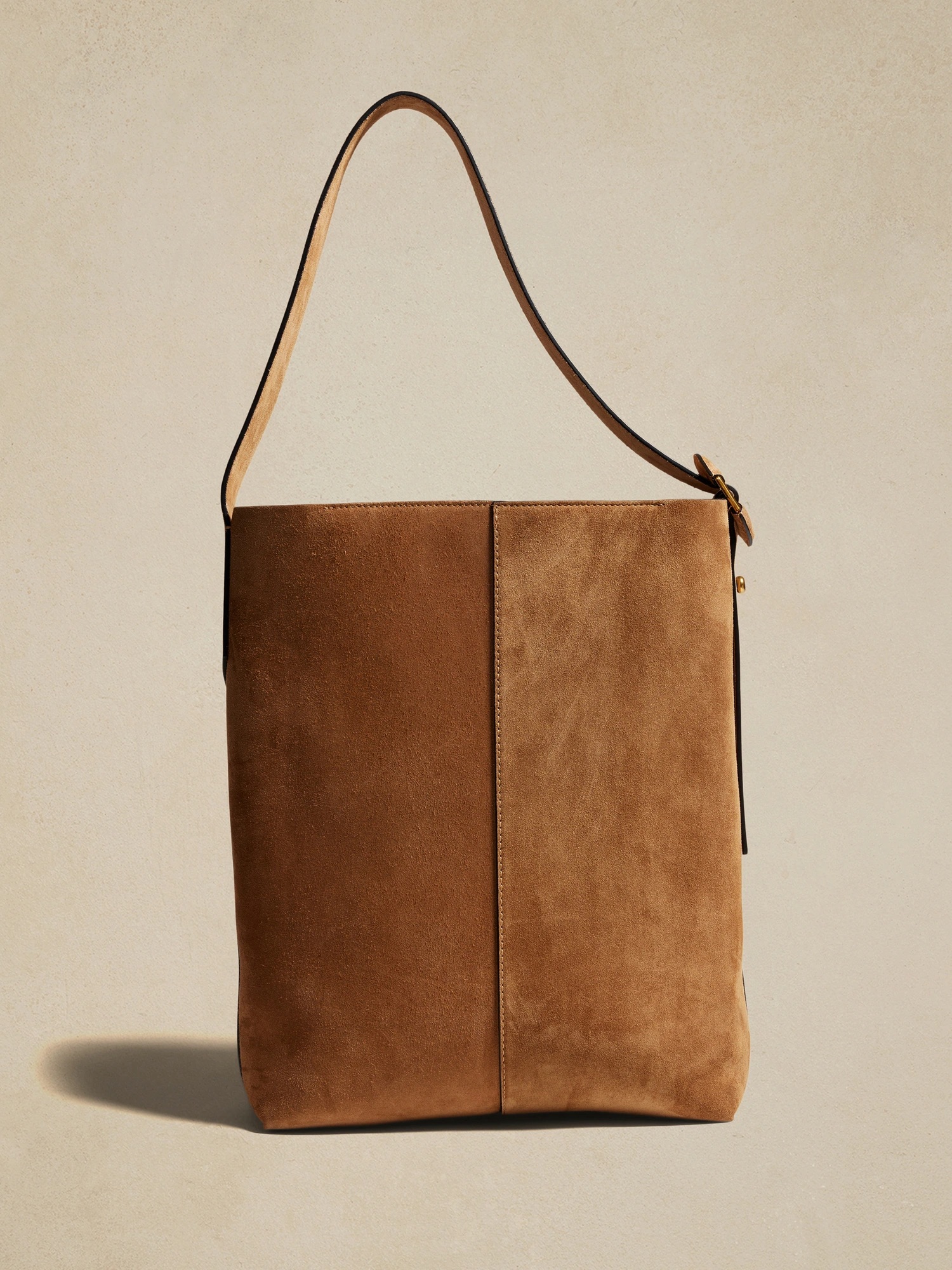 10. Dragon Diffusion Santa Croce Big Tote
Dragon Diffusion is a brand specialized in handwoven leather bags that are made to order. Inspired by indigenous communities all over the world, the bags are timeless companions for everyday wear. The 'Santa Croce Big' tote is made from vegetable-dyed strips of leather that get thinner towards the top to achieve the elegantly curved trapeze shape. Inside you'll find a hand-sewn St. Christopher medal charm, believed to manifest protection on your travels and the brand's marker of quality and authenticity.
This bag is stylish, chic and best of all, it only looks expensive! It has a similar style to Bottega Veneta with a very different price point.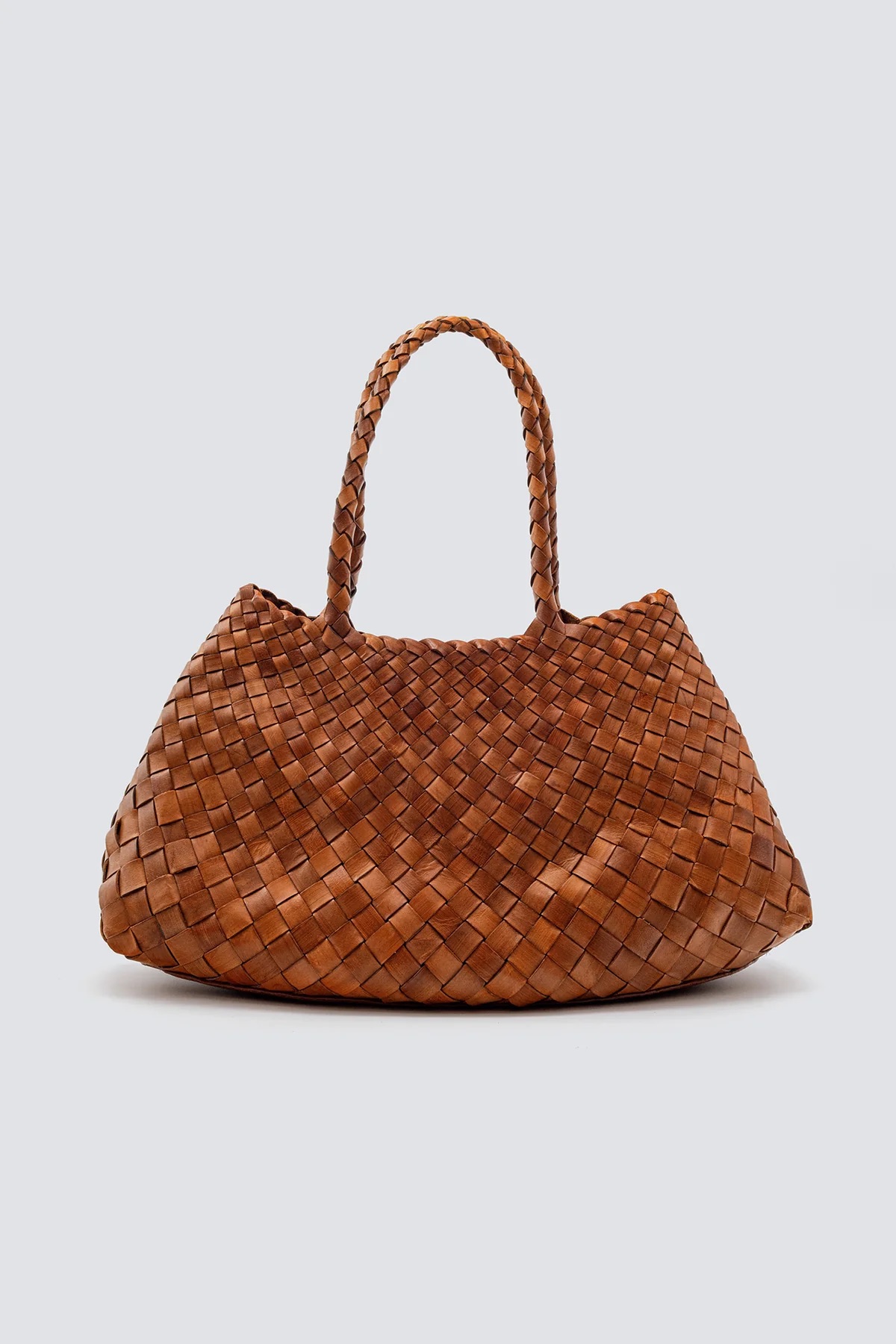 Hope you enjoyed the 10 Classy Luxury Bags for Under $500! Finally, check out the Top 10 Designer Bags to Buy in 2024!