Welcome to our list of the 10 Closet Essentials for Winter!
Winter is coming, so it is time to uptake your wardrobe with some staple pieces! It could be tempting to trow on whatever is at hand on a cold, winter morning, but with the pieces I'll show you here you can easily achieve a stylish, put-together look. Here you'll see the 10 pieces every woman should have in her winter wardrobe, they will take you trough the season in the chicest way possible!
So, without further ado here are 10 Closet Essentials for Winter:
10. Cardigans
The cardigan has always been a winter staple, but this year it will be more popular than ever! On those in-between-weather days, a cardigan can save you the bother of piling layers on just to peel them off again.  Style it closed, shoulder-robed or open, depending on what the weather has in store.
This vintage inspired piece is an easy way to add a stylish touch to any ensemble!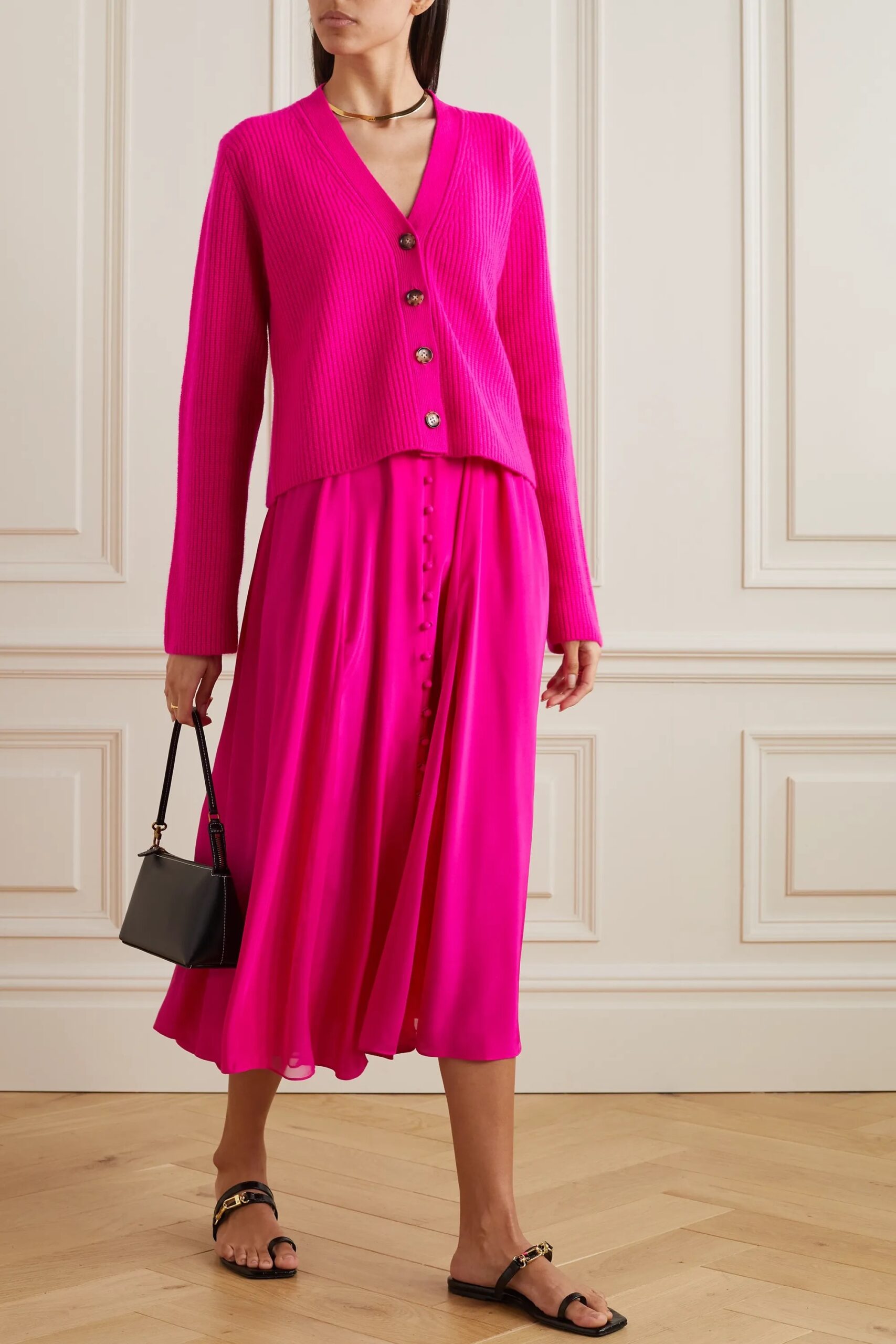 9. Bomber Jackets
A long-awaited comeback, bomber jackets will be super popular this fall/winter! Bomber jackets are super popular now both on the streets and on the runways. They appeared in the fashion week shows in a puffer style at Loewe, a classic nylon style at Raf Simons, and a varsity sweater-turned-bomber at Miu Miu—all of which offer distinct but wearable ways to incorporate the comfortable trend into your wardrobe. A bomber is cool, fearless and stylish, is a jacket that will take you through the colder months in a trendy fashion.
Models lined with shearling will also trend this season!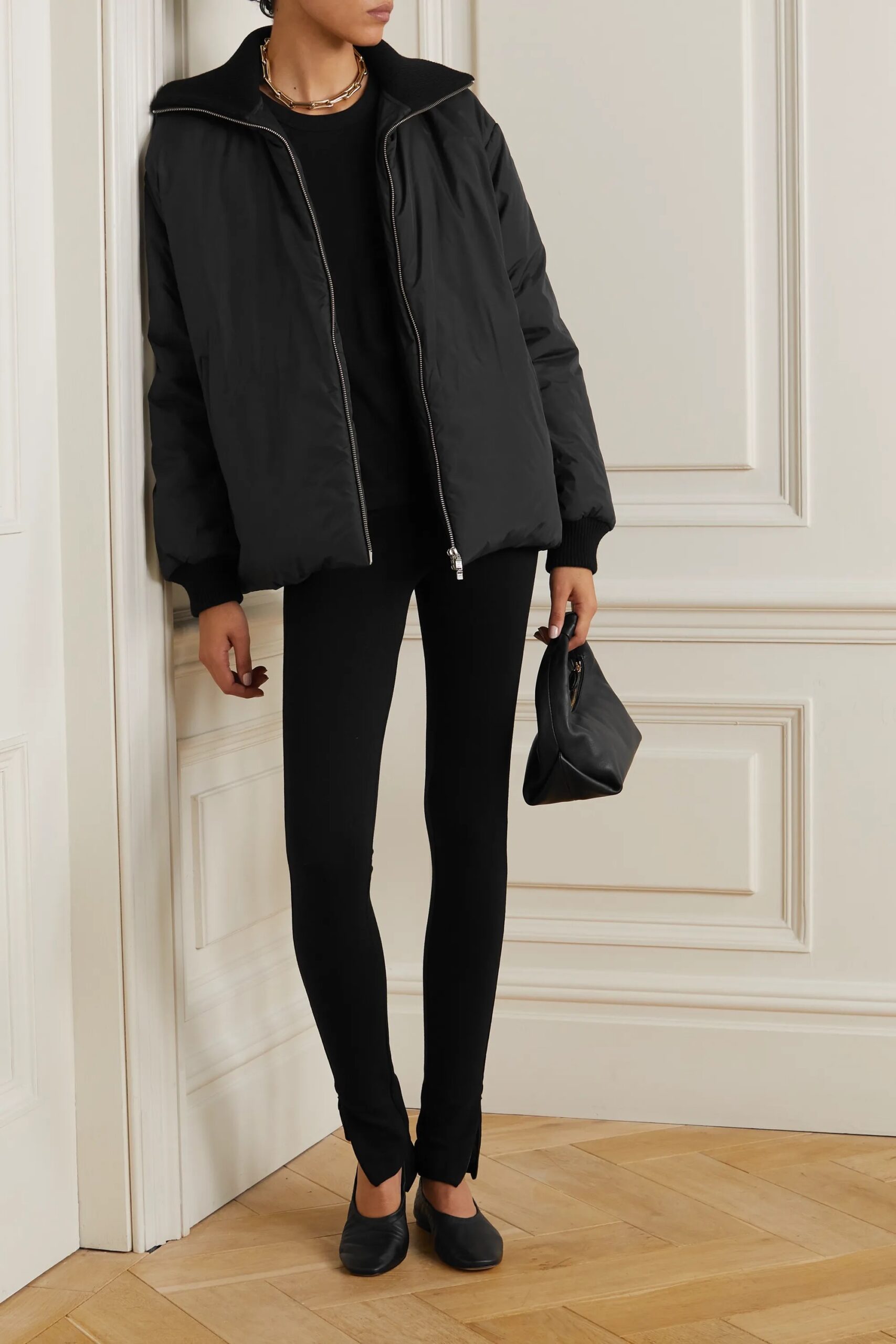 8. Scarves
Come winter, the finishing touches are non-negotiable – as well as adding color and texture to a look, they are crucial for braving the elements. Practical yet pretty scarves in bright pops of color will instantly lift a wintry color palette. A luxe scarf may seem like a trivial accessory, but it'll create a winter fashion moment the second you toss it over your shoulders. 
If during the winter you tend to wear dark colors, choose a colorful scarf that will light up any look!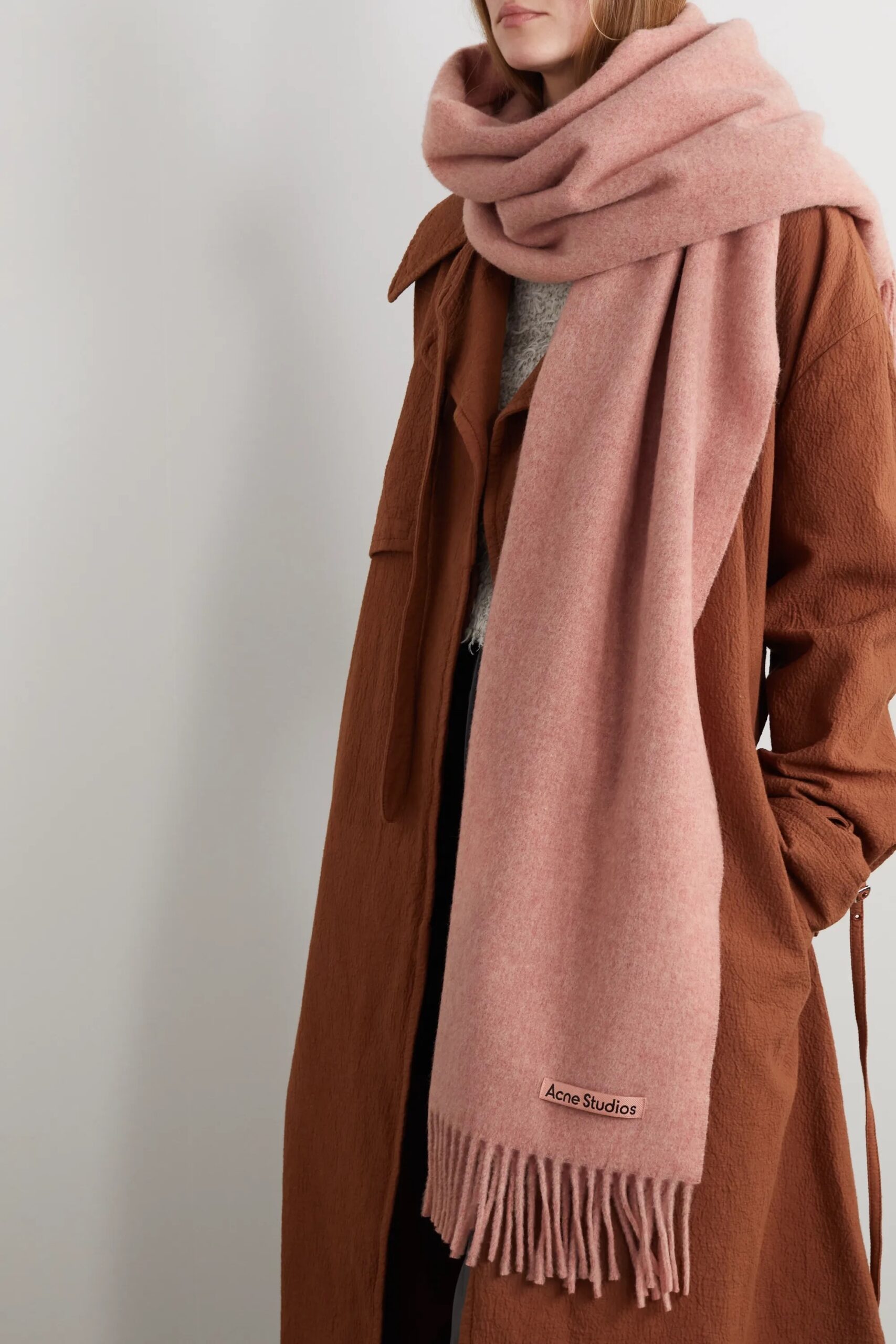 7. Lug Sole Boots
Lug sole boots have been a part of the winter must-have pieces for a few years now, it is one of the most practical and comfortable footwear of the season. These chunky boots are a cool girl staple and can be worn with everything from tailored skirts to weekend denim. The thick rubber sole is ideal for both rainy fall days and snowy winter evenings.
 A stylish, casual and functional, a lug sole boot will be your best friend this winter!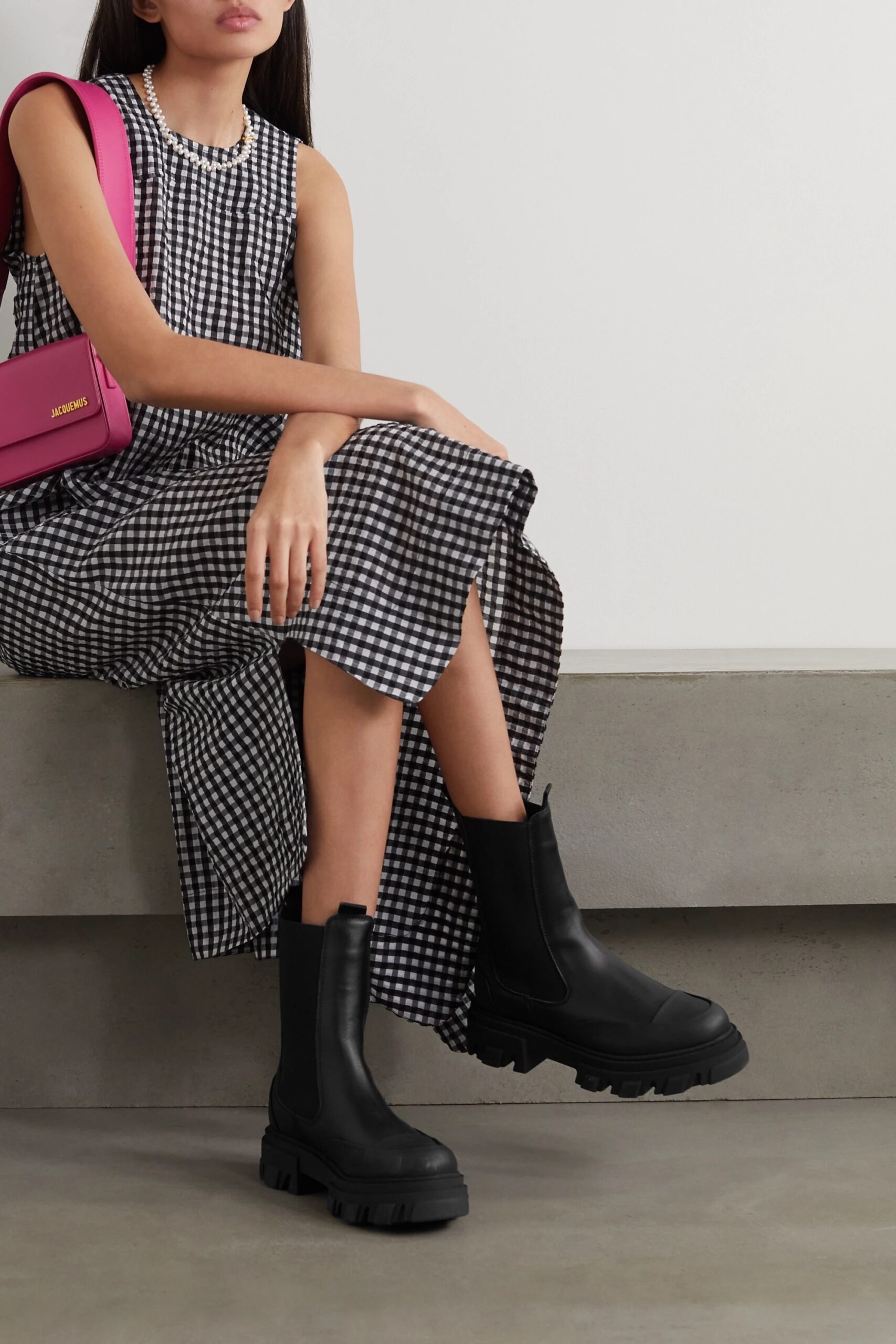 6. Straight-Leg Jeans
The piece of clothing everyone has, jeans are a must for a complete wardrobe. Find a high-quality pair that will last forever and make you feel like your best self, every time you put them on. Jeans are an everyday staple that can be worn to almost any occasion.
The straight-leg is the most timeless style, is the one that transcends trends and you'll be wearing forever.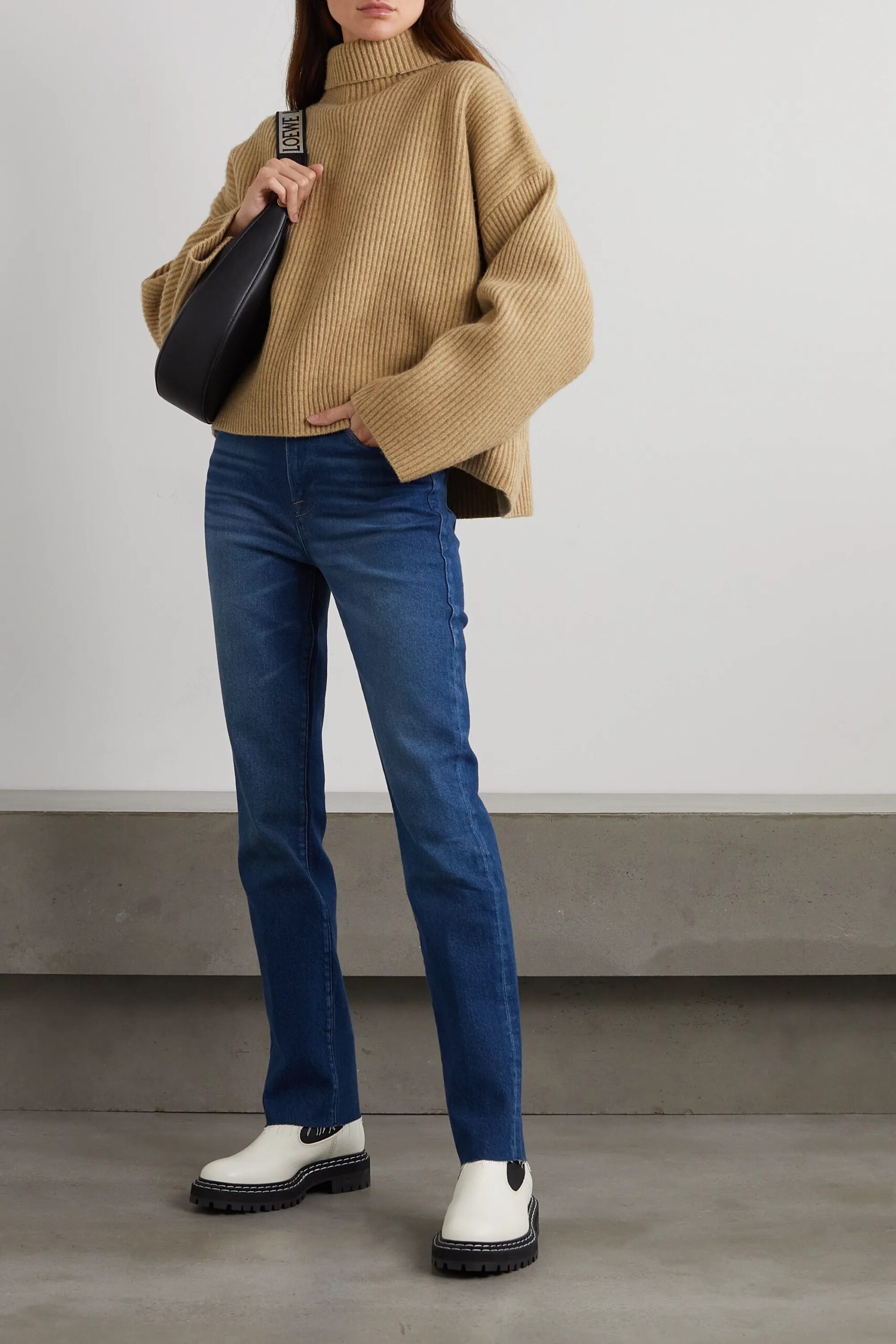 5. Shoulder Bag
Mini shoulder bags were a summer must-have but, come the colder months, we have a little more to carry with us, so a shoulder bag with a little more storage is vital. One of the most classic bag options of all time, the shoulder bag never fails to deliver on both style and function. Today's best combine a city-smart aesthetic with a satisfyingly roomy interior – perfect for those who like to carry a more generous edit. A good shoulder bag has the power to elevate any look, it is an easy way to make any outfit a little more stylish.
Shoulder bags are easy, everyday staples that will be some of the most used bags in your collection.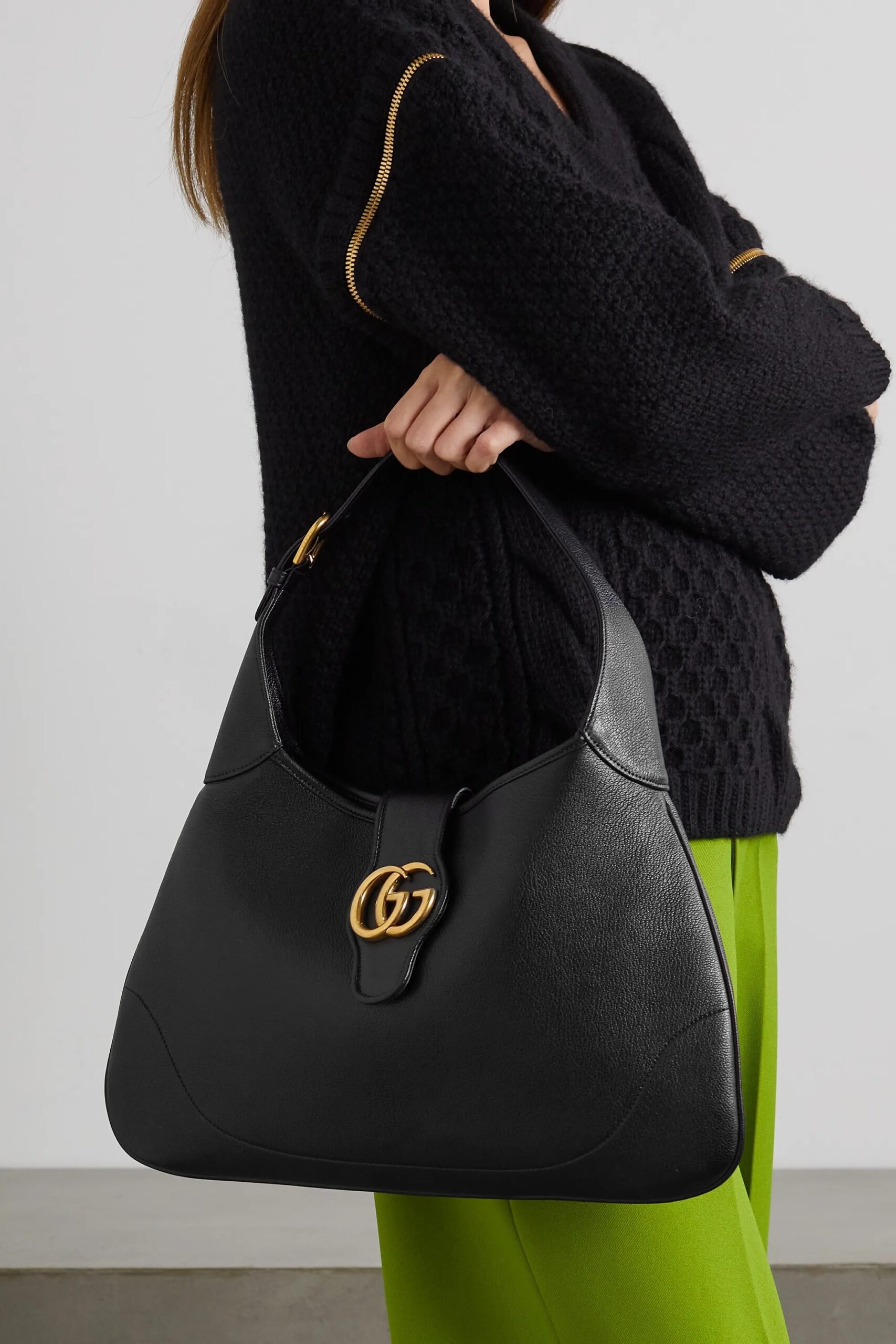 4. Heeled Boots
A heeled boot transcends fashion trends and seasons, it is a must have when it comes to shoes. Whether it's a slouchy-ankle design or a structure knee-high, their sleek edge ensures a myriad of styling possibilities. This seasonless favorite works with pants, dresses, skirts for any occasion. You can choose your favorite between block heels and stilettos, squared or point toes.
When it comes to dressing up in cold weather a heeled boot is a must!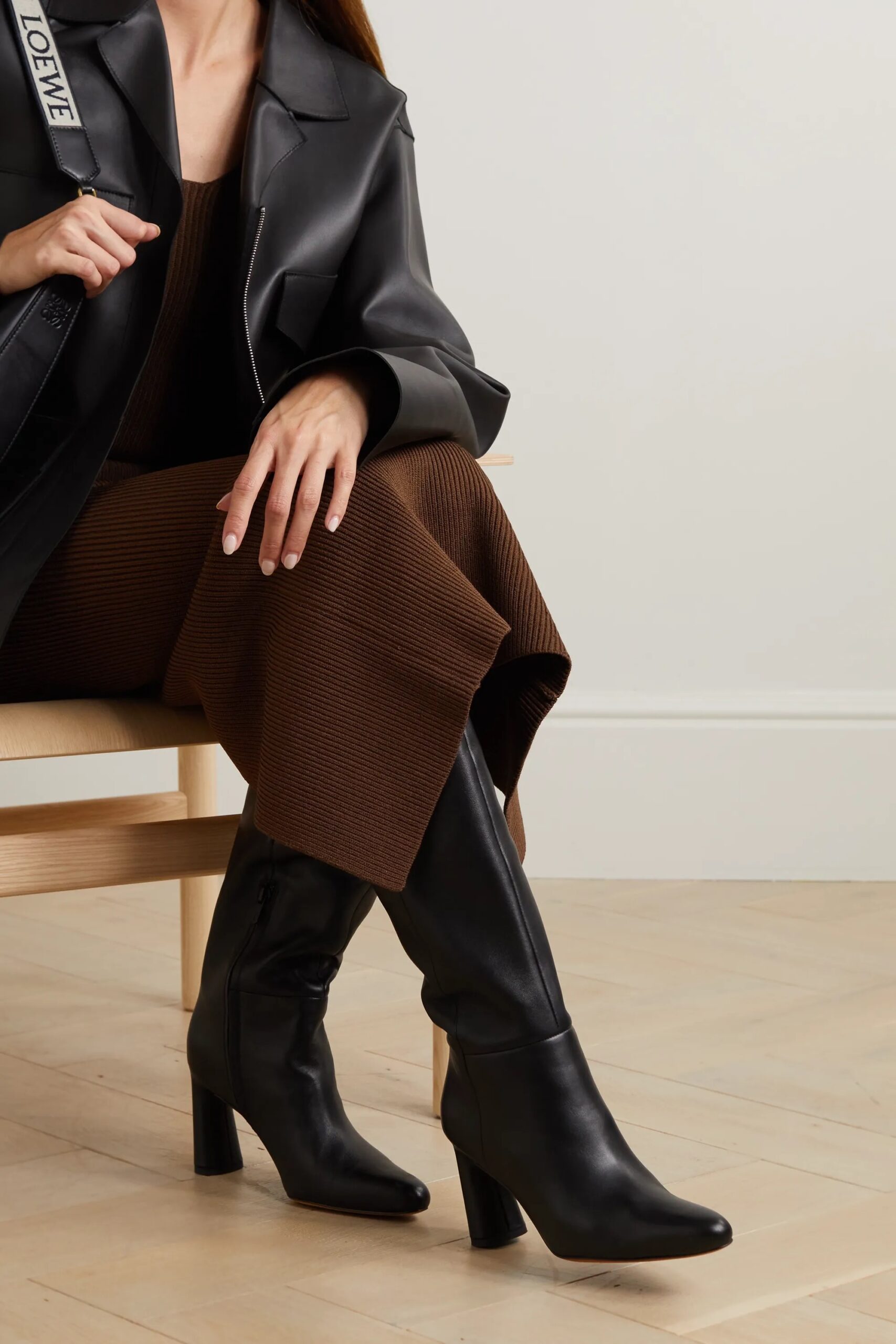 3. Puffer Coats
Oversized puffers and quilted jackets will be super popular this season once more! At this point I believe they have become winter staples, every year we go back to the practical and stylish coat. Both maxi and cropped styles will trend this season, so choose the one that better suits your personal style.
One of the most practical coats to wear on rainy and snowy days, a quilted coat will be a staple in your winter wardrobe.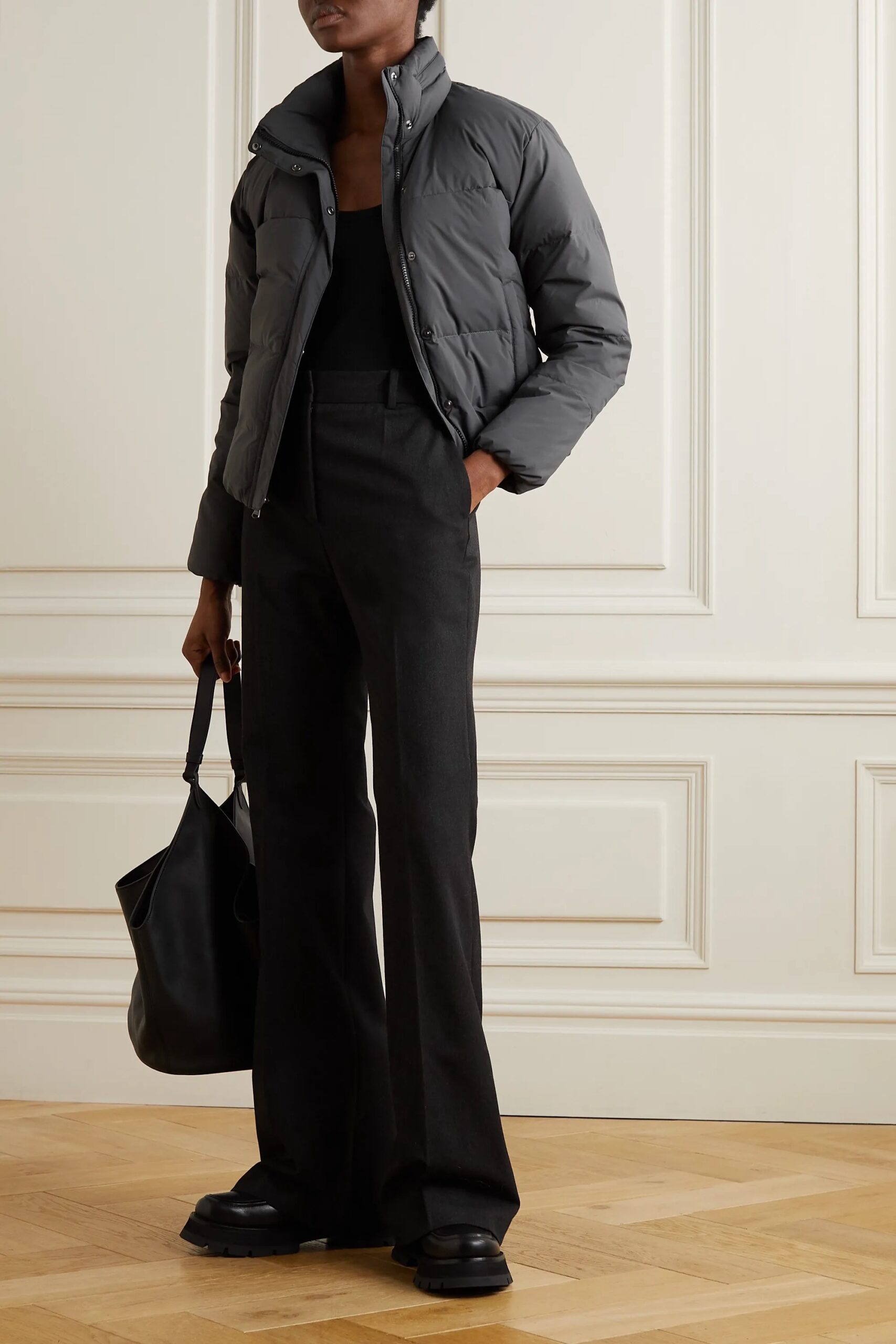 2. Statement Knit
On cold and dreary days, consider the mood-boosting efficiency of a statement knit. Tastemakers across the globe have been cozying up in on-trend, colors intricate cable-knits and graphic patterns. This is the easiest way to elevate any winter outfit, it will light up any look. Bold colors are a big trend for 2023, so don't be afraid to go all out!
A statement knit will make you feel warm, stylish and chic at the same time.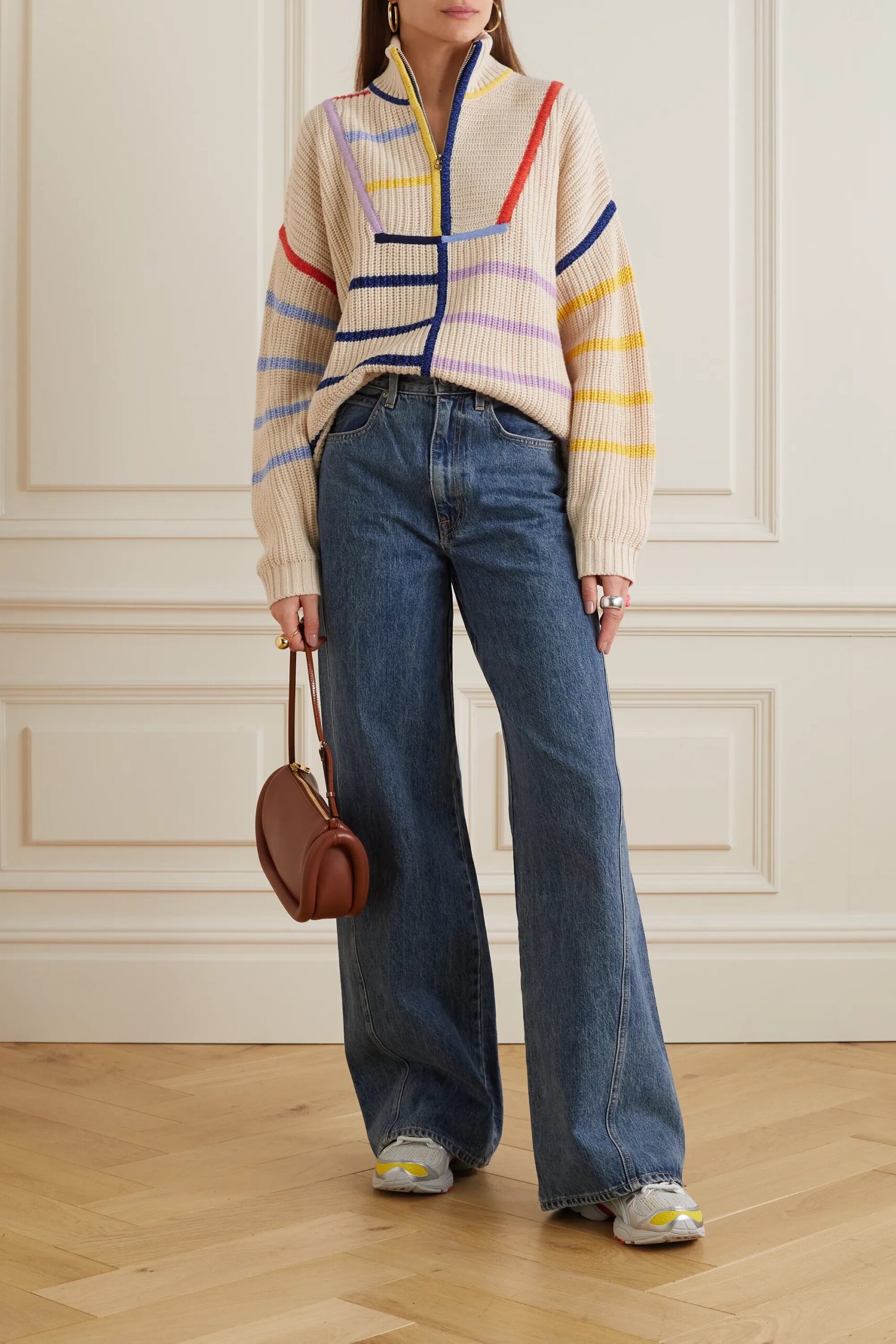 1. Maxi Coat
A winter coat is one of the most important seasonal purchases you'll make: choose right, and you have a sartorial ally that will see you through many winters in style. Elegant maxi coats will be staples during colder months, they will elevate any outfit. Invest in a high quality one that will last, keep you warm and will be one of the most important pieces in your capsule wardrobe. Maxi coats always look expensive, they also slim and elongate the body, they will be your go-to this winter.
Choose the right one and you can easily go from the office, to a casual lunch, to a night out!