Welcome to our list of the 10 Things You Didn't Know About Celine!
A symbol of modern minimalism and sophistication, the Celine brand is renowned for its understanding of what women really want to wear. Celine is a French ready-to-wear and leather luxury goods brand founded in 1945 by Céline Vipiana. Today they have around 150 stores worldwide and are a symbol of sophistication and luxury. Celine is one of the most iconic and classic brands in the world! And its history is worth getting to know.
So, without further ado here are 10 Things You Didn't Know About Celine:
10. Celine started as a made-to-measure children's shoe store
Many are surprised to find that this famous French fashion house actually started out as a made to measure children's shoe shop. In 1945, Céline Vipiana, with her husband Richard, opened their boutique to offer made to order custom shoes that soon became well-known for their style. Its first logo was a distinctive red elephant created by cartoonist Raymond Peynet.
They had immediate success and expanded to three more stores.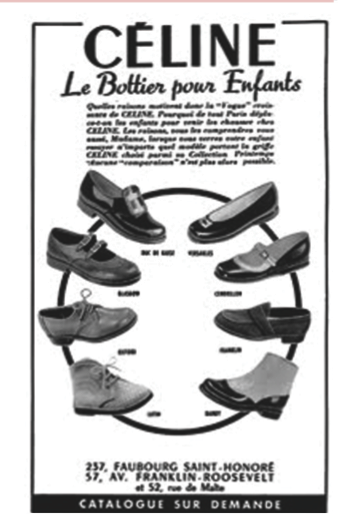 9. Celine started a ready-to-wear line in 1960
In 1960, the brand decided to change its positioning by focusing its business on a ready-to-wear fashion brand for women with a sportswear approach. From this point forward, the brand offered a range of leather goods such as bags, loafers, gloves and clothes. Celine's designs became a new type of contemporary that was more about functionality than frivolity. The clothes take a sportswear approach and prioritize function as well as style.
8. The Celine logo was inspired by the Arc de Triomphe
In 1973, Vipiana introduced a newly designed logo that featured an intertwined double C design, called the Blazon Chaine, with an intricate center pattern that nodded to the architecture of the Arc de Triomphe. At that time, Céline began its expansion in the world with the opening of various boutiques in Monte Carlo, Geneva, Hong Kong, Lausanne, Toronto and Beverly Hills.
Today that logo is an icon of fashion and style. You can still see it in every collection launched by the brand!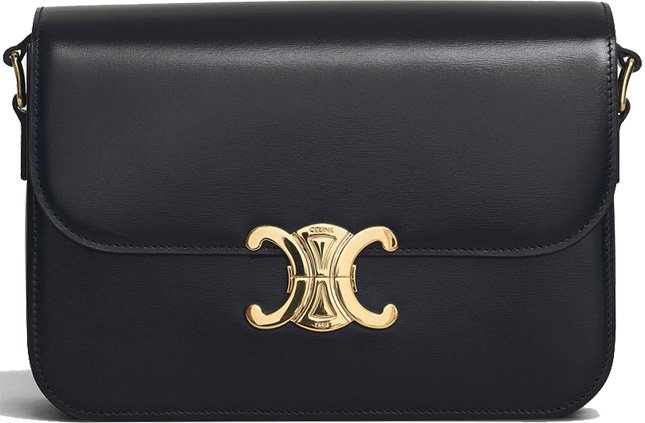 7. Michael Kors was the first creative director of Celine
After Céline Vapiana's death, in 1997, she is immediately succeeded at the brand by Michael Kors. This puts Celine in direct competition with Louis Vuitton and Loewe, both of whom had also received new American creative directors (Marc Jacobs and Narciso Rodriquez respectively). Kors' signature sportswear aesthetic brought to Celine a new focus on the jet setters with collections featuring figure skimming dresses, cashmere sets, swimwear and colorful tailoring. Kors also introduced Celine's 'It' Boogie and Poulbot styles, reinvigorating interest in the brand.
Amid declining sales, and discontent with the way LVMH treated its smaller labels, Kors exits Celine to focus on his eponymous label.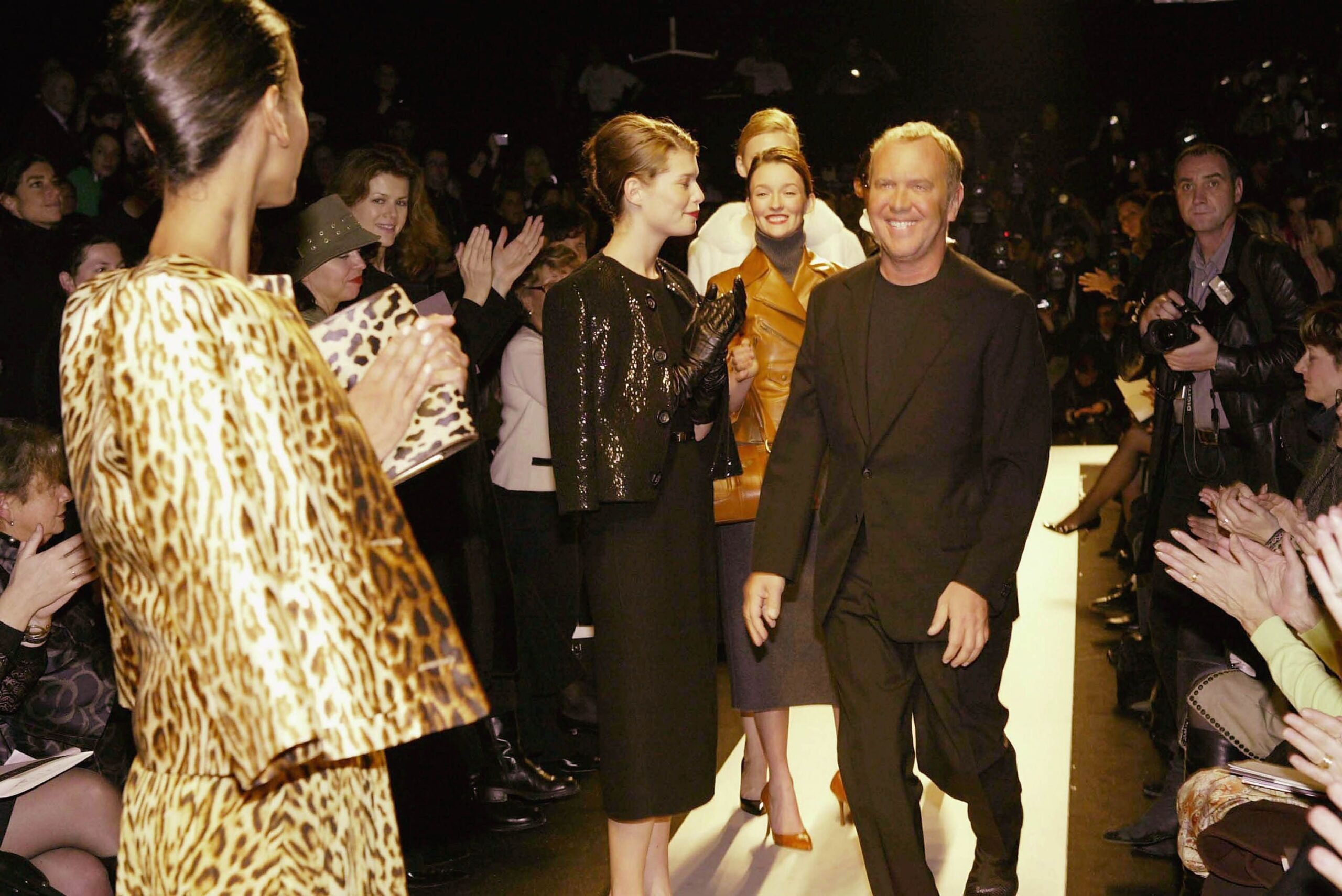 6. Michael Kors leaving sent the brand into a rough couple of years
After his final show for the brand Kors said: "Was I mistreated? No. Was I neglected? Yes," "It's just that I never felt anyone was watching the smaller companies at all, but everybody was spending their time on the two first-born children—Louis Vuitton and Christian Dior. In a way, if you're a nice kid, no one pays attention to you. If you're a bad kid, you get spoiled." 
That statement reflected the way the LVMH group was treating their smaller brands at the time.
Post-Kors, the future of Celine was uncertain. Former Burberry designer Roberto Menichetti lasted at the helm for only a year. Ivana Omazic—who had previously been at Prada, Jil Sander, and Miu Miu—picked up the reins in 2006, but couldn't quite deliver and was succeeded by British designer Phoebe Philo. 
5. Phoebe Philo saved Celine
Phoebe Philo was the savior of Celine, having plucked the brand from obscurity and making it relevant through her incredibly chic and minimalist take on Vipiana's original aesthetic. For her first collection, during the Spring 2010 season, she showed clothing that women aspired to wear: precise lines, and sharp tailoring that juxtaposed with fluid shapes, all rendered in a rigid color palette of neutrals. "I just thought I'd clean it up," she said about her debut. "Make it strong and powerful—a kind of contemporary minimalism."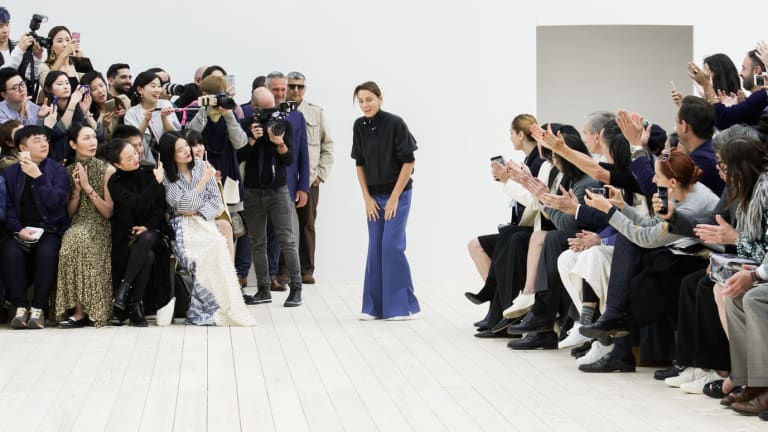 4. Phoebe Philo designed iconic new 'it' bags for Celine
Obviously, we don't have to tell you how successful the Phoebe Philo era was. Philo left her mark at Celine in many ways, she presented new ideas, launched movements, sent empowering messages, and paid tribute to significant figures.
And she also left her mark by designing iconic bags that became every 'it' girls dream! Like the Trapeze, Classic, Luggage and Cabas styles.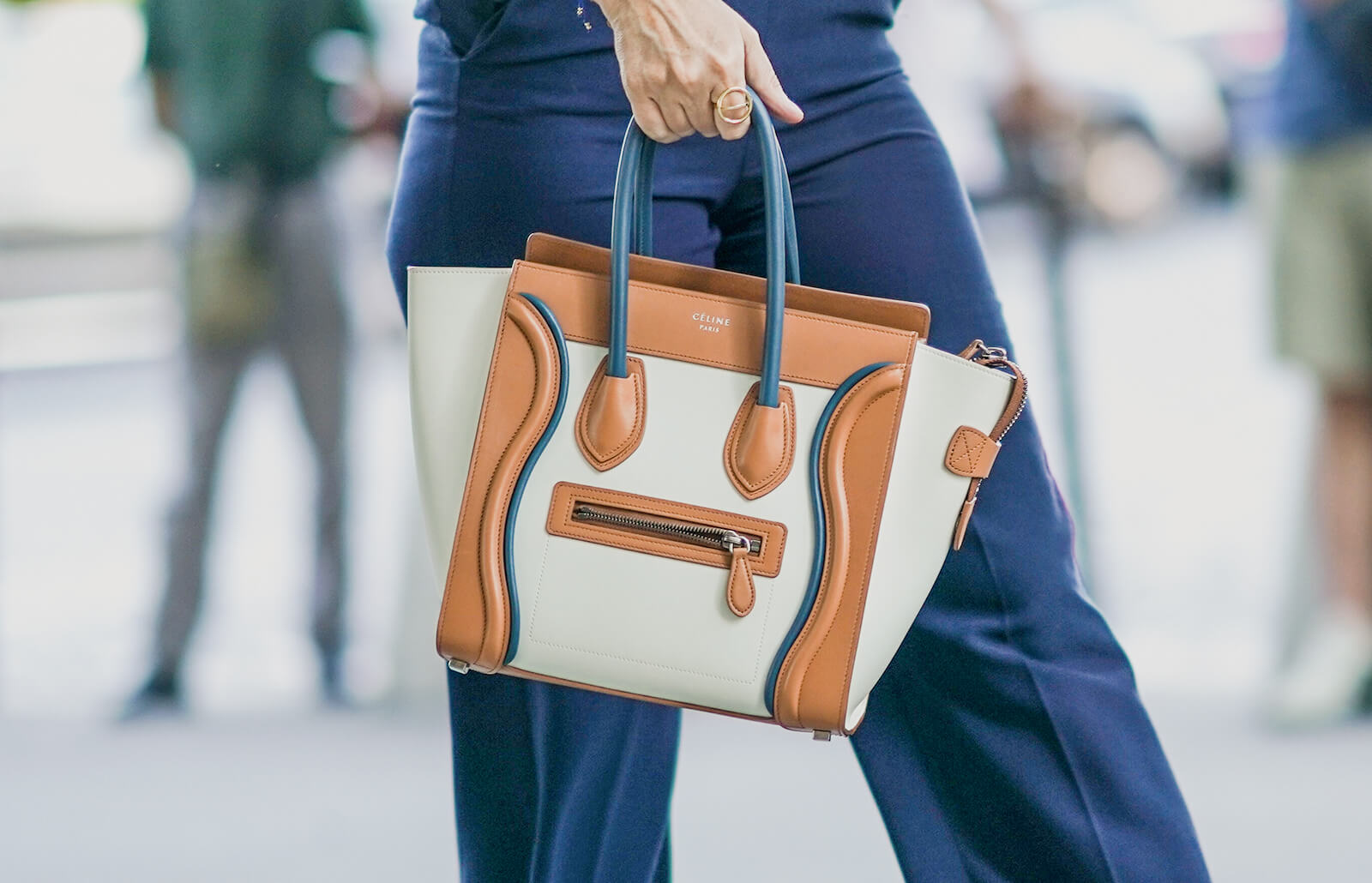 3. The Philo's era is referred to as the Old Celine
The enormous success of Phoebe, not mentioning her awards as designer of the year at the British Fashion Awards gave her a legion of followers and diehard fans of the brand. That is why it came as a huge surprise when in Philo announced she was stepping down from her role as creative director. The Phoebe Philo era made Celine the brand that it is today, and until this day it is referred to by its fans as the Old Celine. Philo is supposed to launch her own fashion brand in the year to come! I am for sure very excited!
2. Hedi Slimane creates the New Celine
On January 21, 2018, LVMH announced the appointment of Hedi Slimane as Artistic, Creative and Image Director, set to join the house on February 1. He is to direct all Céline collections, extending the brand's offering with the launch of men's fashion, couture and fragrances. In September 2018, Slimane presented an updated Celine logo on the brand's Instagram account, dropping the accent from Céline. Slimane created his retail flagship concept stores in Paris, Tokyo, Shanghai, Los Angeles, Madrid, Milan and London. Slimane replaced the brand's tradition style with his personal signature "driven by youth culture, indie rock and sulking adolescence."
He was received by harsh critiques, but until this day he continuous to head the French label. His Celine 2021 Spring Summer collection was a huge success among the younger clientele!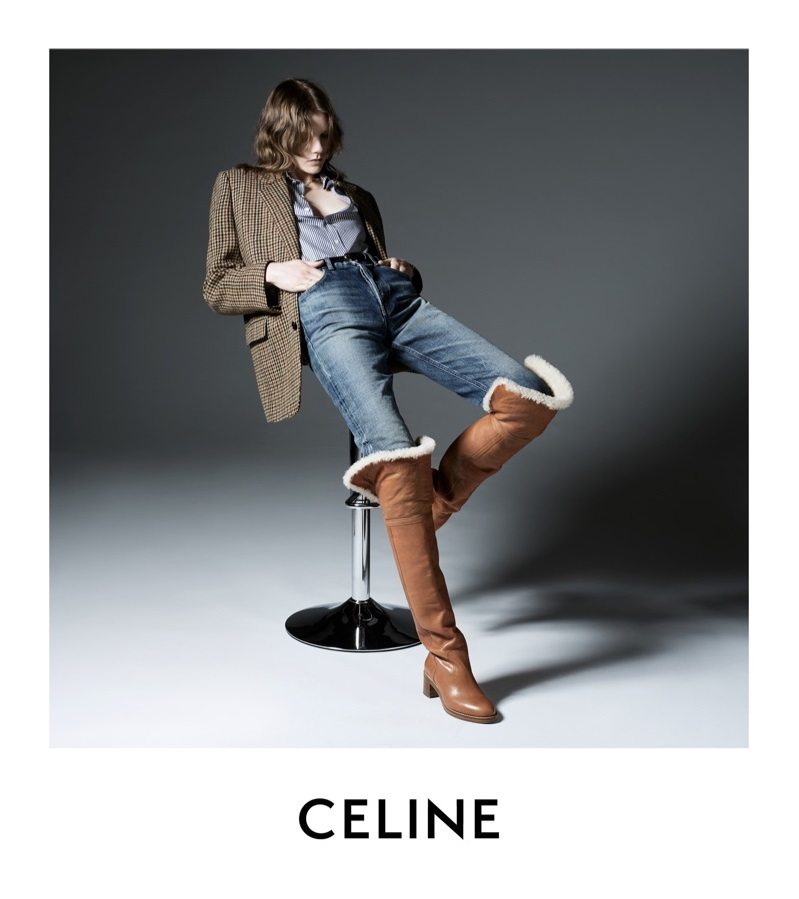 1. The New Celine pays homage to the sportswear beginnings of the brand
The Celine 2021 Spring Summer collection was a huge success and that is due to the sporty, laidback, effortless cool vibe that Hedi Slimane is designing. The looks spoke to the moment, and to Slimane's laid-back approach to French luxury. Status pieces came in logo-stitched baseball hats, hoodies, and sweatpants styled with worn-in motorcycle jackets that will hang in your closet for decades. The collection had an almost run-through vibe, with the models wearing what they might show up in for the casting. But the elevation is in the details. Yes, these are basics, but that's exactly what Slimane is known for creating a cult around. 
Since this collection, all recent Celine launches have been a success!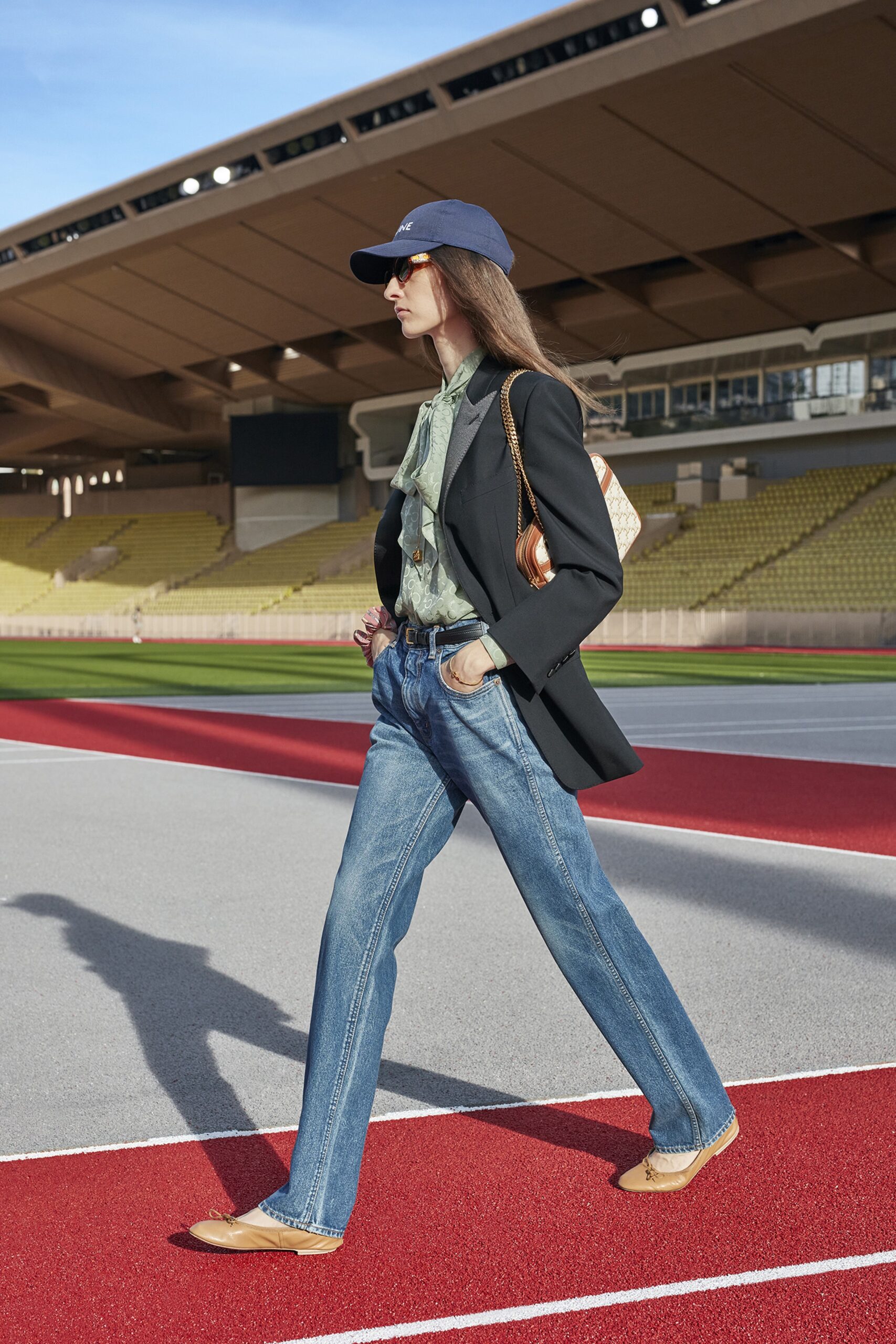 Hope you enjoyed our list of the 10 Things You Didn't Know About Celine! Make sure to check my my list of The Best Celine Bags!