Welcome to our list of the 10 Things You Didn't Know About Fendi!
Fendi is an Italian luxury fashion house that manufactures and sells fur, ready-to-wear, leather goods, shoes, fragrances, eyewear, timepieces and accessories. Founded by Adele and Edoardo Fendi in Rome, over the years FENDI has emerged as a Maison renowned for its craftsmanship and innovation deeply linked to its Roman roots. Today, more than 90 years after its founding, Fendi is synonymous with tradition, experimentation and daring creativity.
Fendi is known for their iconic handbags that not only are a part of the mason's history but they are certainly a part of the history of fashion itself! Savoir-faire and limitless creativity combined with the research for high-quality materials and details are the secret behind the Fendi Icons, the Baguette and Peekaboo bags. Created by Silvia Venturini Fendi respectively in 1997 and 2008, these creations have not only passed the test of time but have become a symbol of the Maison.
So, without further ado here are the 10 Things You Didn't Know About Fendi:
10. Fendi was founded in 1925
Adele Casagrande was born in 1897 and in 1918, when she was only 21 years old, she opened her first shop selling leather bags and soon opened a fur workshop next door to the store. Then in 1925 she changed the company's name to "Fendi", after marrying Edoardo Fendi. The opening of the first boutique, a handbag shop and fur workshop, in via del Plebiscito, followed in 1926, gaining immediate success. Together Adele and Edoardo had five daughters; Paola, Anna, Franca, Carla, and Alda. All five of them helped to grow the family business even bigger.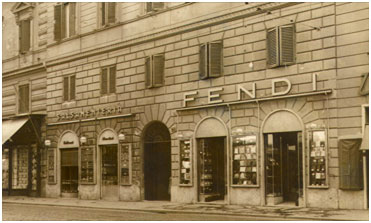 9. The success of Fendi is due to the women of the Fendi family
Between the end of the 40s throughout the 50s, Paola, Anna, Franca, Carla and Alda, the five daughters of Edoardo and Adele, begin working for the family business, bringing new energy and ideas. The sisters were responsible for the worldwide expansion of Fendi, especially when they hired the young german designer Karl Lagerfeld in 1965. Karl said the sisters were like 'The five fingers in a hand', meaning that each one was crucial to the development of the fashion house and that the brand itself could not have existed without the perfect harmony among them.
When Adele Fendi passed away in 1978 all five daughters took over a different part of the company: Paola was in charge of furs; Anna, of leather goods; Franca handled customer relations; Carla coordinated the business; and Alda was responsible for sales. From 1994 until this day Silvia Venturini Fendi, daughter of Anna and third generation of the Fendi family has been a big part of the company. Today she is creative director of accessories and of the menswear line, and is responsible for all the iconic Fendi handbags launched in the past 25 years.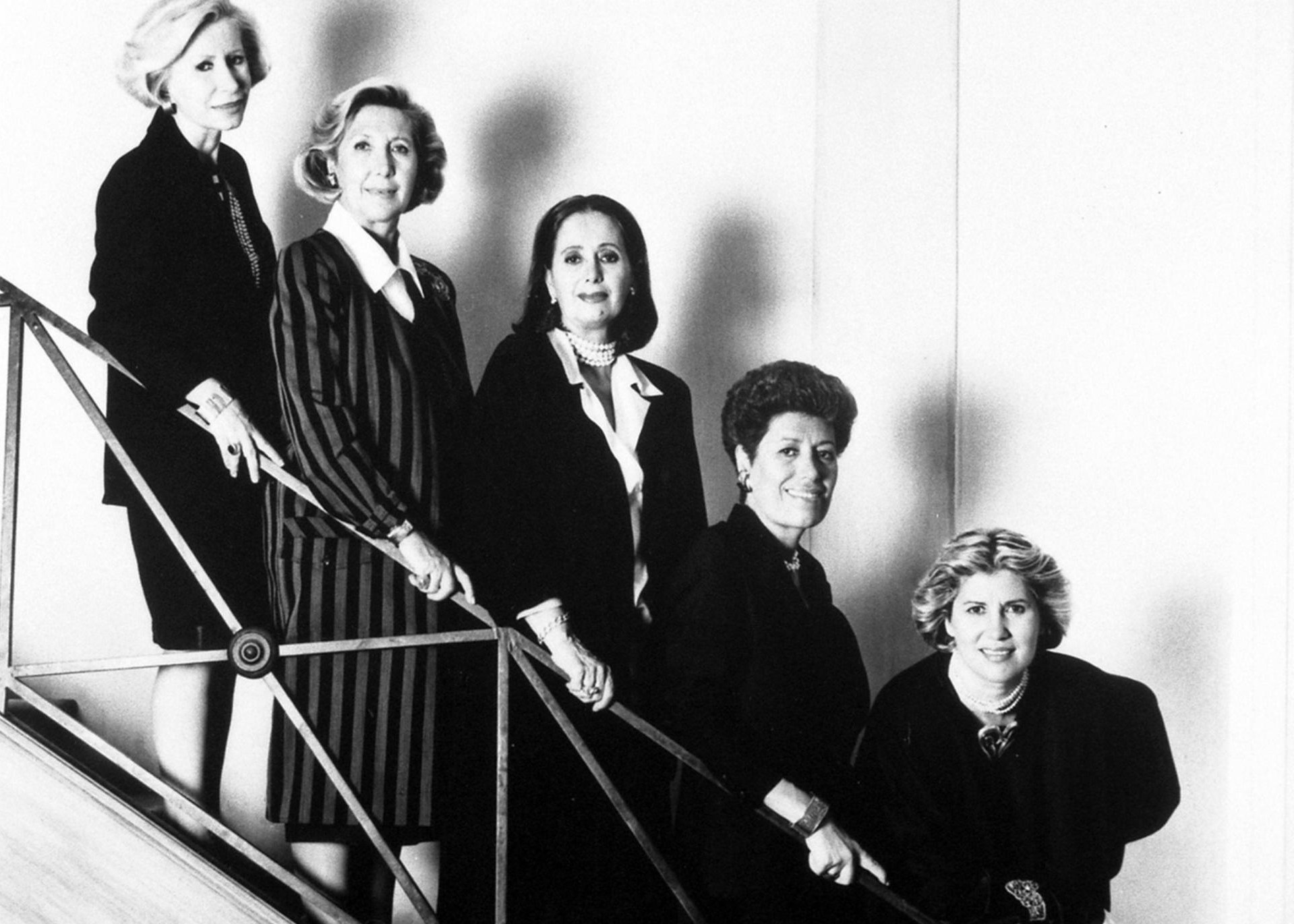 8. Fur is a big part of Fendi's history
From its founding in 1925 until the 1960's Fendi was famous for its use of furs and achieved great success for it. But in 1960 people's opinion about fur changed drastically! Fur came to be seen as old-fashioned and bourgeois, so the Fendi sisters hired Karl Lagerfeld in 1965 as an attempt to modernize their fur line. Lagerfeld, under the sisters' direction, experimented with materials, patterns, finishes, weight, tanning methods, and colors, so that furs would be seen as something completely new, supported by advanced technological craftsmanship, suited to the needs of a public that wanted more accessible and wearable fashion.
Fendi's fur collections exploded, and gained more popularity quickly. The first couture fur collection in 1966 by Karl Lagerfeld was what let Fendi to big international buyers, thanks to the president of Bloomingdales who was impressed by the collection. Today Fendi continues to sell fur, unlike most masons that are leaning towards more ethically sourced materials.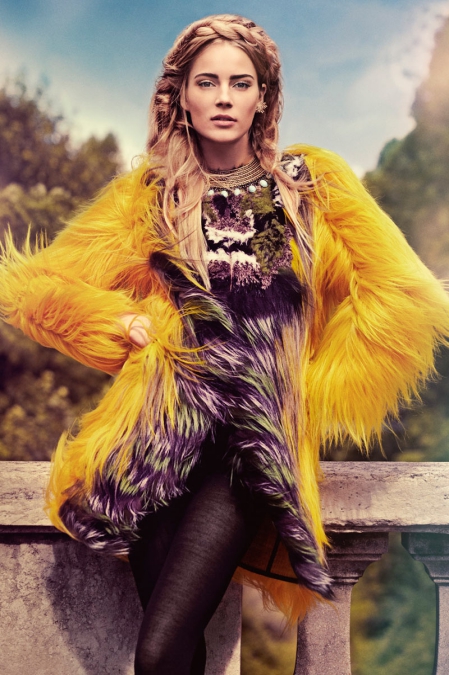 7. Karl Lagerfeld changed the fate of Fendi
Lagerfeld not only was responsible for Fendi's fur line but also in 1977 he launched Fendi's ready-to-wear collection as well as a line of shoes in 1978. Karl worked with Fendi for 54 years, from 1965 until his passing in 2019. He continued to work with Fendi even while working at Chanel. Lagerfeld is also responsible for the iconic double F Fendi logo. Fendi held a tribute fashion show in to honor Karl Lagerfeld in July 2019.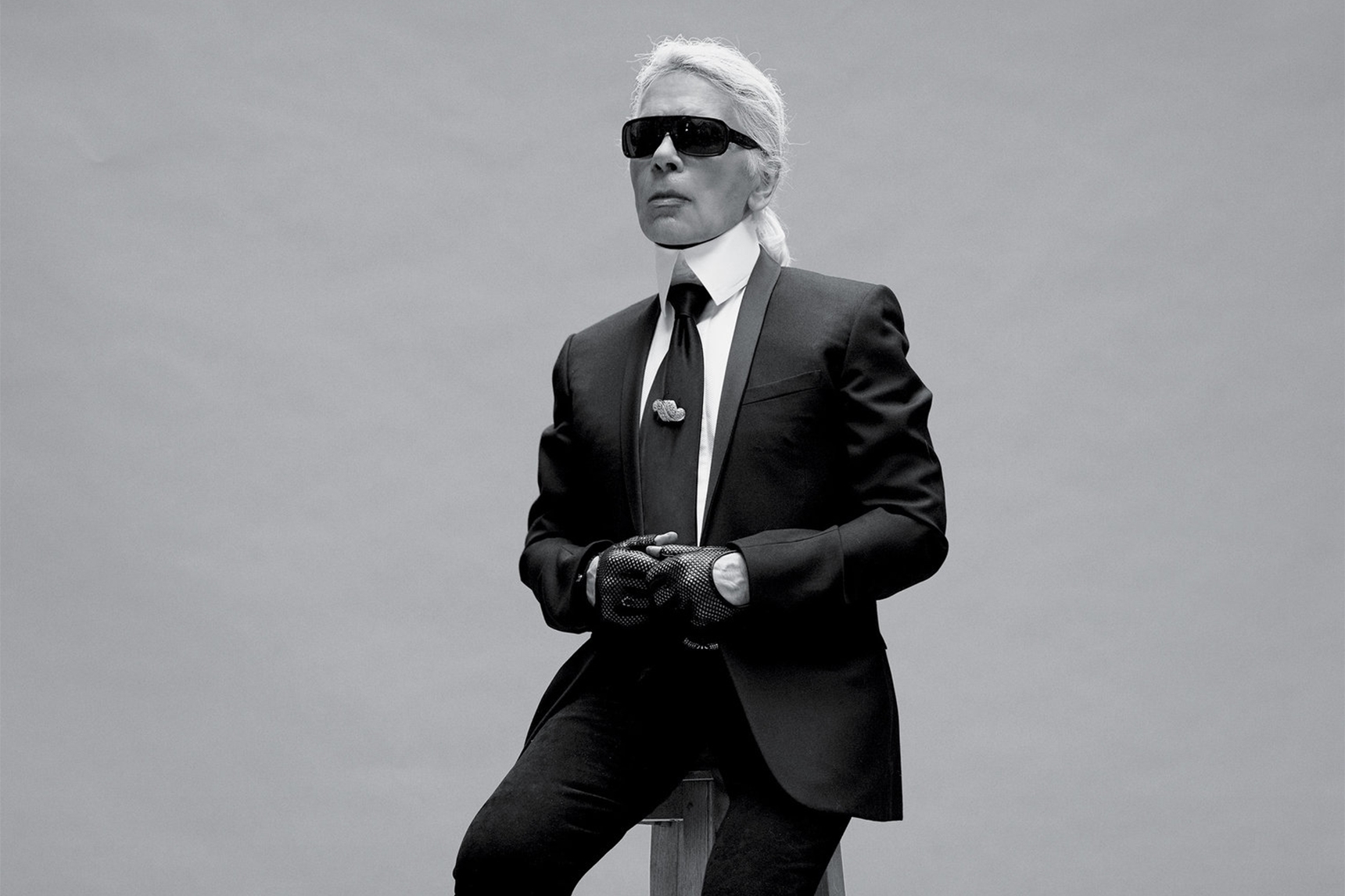 6. The FF logo doesn't stand for Fendi
The FF logo was first created by Karl Lagerfeld when he joined Fendi in 1965 to highlight the brand's creativity and innovation in its usage of fur. Contrary to what most people think the F does not stand for Fendi, FF actually stands for "Fun Fur." It is said that Lagerfeld took less than 5 seconds to sketch this now iconic logo! It was initially used on a jacquard fabric to line the interior of travel trunks, and was first rendered in classic colors like tobacco and black. The FF logo has seen hundreds of variations and to this day it appears in most of Fendi's products!
5. Fendi had a big expansion in the 1980's
The 1980s were game-changing for Fendi — it was the decade that saw the brand explode into boutiques all over the world. The fashion house also designed uniforms for the Rome police department, as well as rolled out men's and women's fragrances. Products like sweaters, suits, jeans, perfumes, umbrellas, clocks, ceramics, and house decorations became available. The first U.S. store popped up on Fifth Avenue in New York City in the late 1980s and the third generation of Fendi women started playing their role in the family business. These women helped create new pieces and expand the business even further.
4. The Fendi Baguette was the first ever 'it bag'
Launched in a time where minimalism was all people wanted in fashion the Fendi Baguette was everything but minimalistic. It was a time without social media, and yet, it was 1997 when Fendi launched the first real it-bag in history: the Baguette. Designed by Silvia Venturini Fendi, she christened the bag the Baguette because this shoulder bag was made to sit comfortably under the arm in the very same way that the French are usually seen carrying their baguettes. Since its introduction, the Baguette instantly became one of the most sought-after bags in the fashion world, and more than 100,000 of these babies were sold in the first year alone.
The show Sex and The City is a big part of why this bag became so famous! On the episode when Carrie Bradshaw is mugged in an alley, her assailant demands for her to hand over her purple sequin baguette. When he asks for the bag she says: but it's a baguette! It was this moment in TV history that the Baguette became "It", because it really wasn't until the Baguette's appearance on this show, that those outside of fashion circles, became acquainted with the bag, thus solidifying its status as a cult bag. It proved that the Baguette was so much more than a bag and provided it with a new level of cult status. 
Over time it has evolved into different sizes, materials and colors, each new season there is a new Fendi Baguette for us to fall in love with!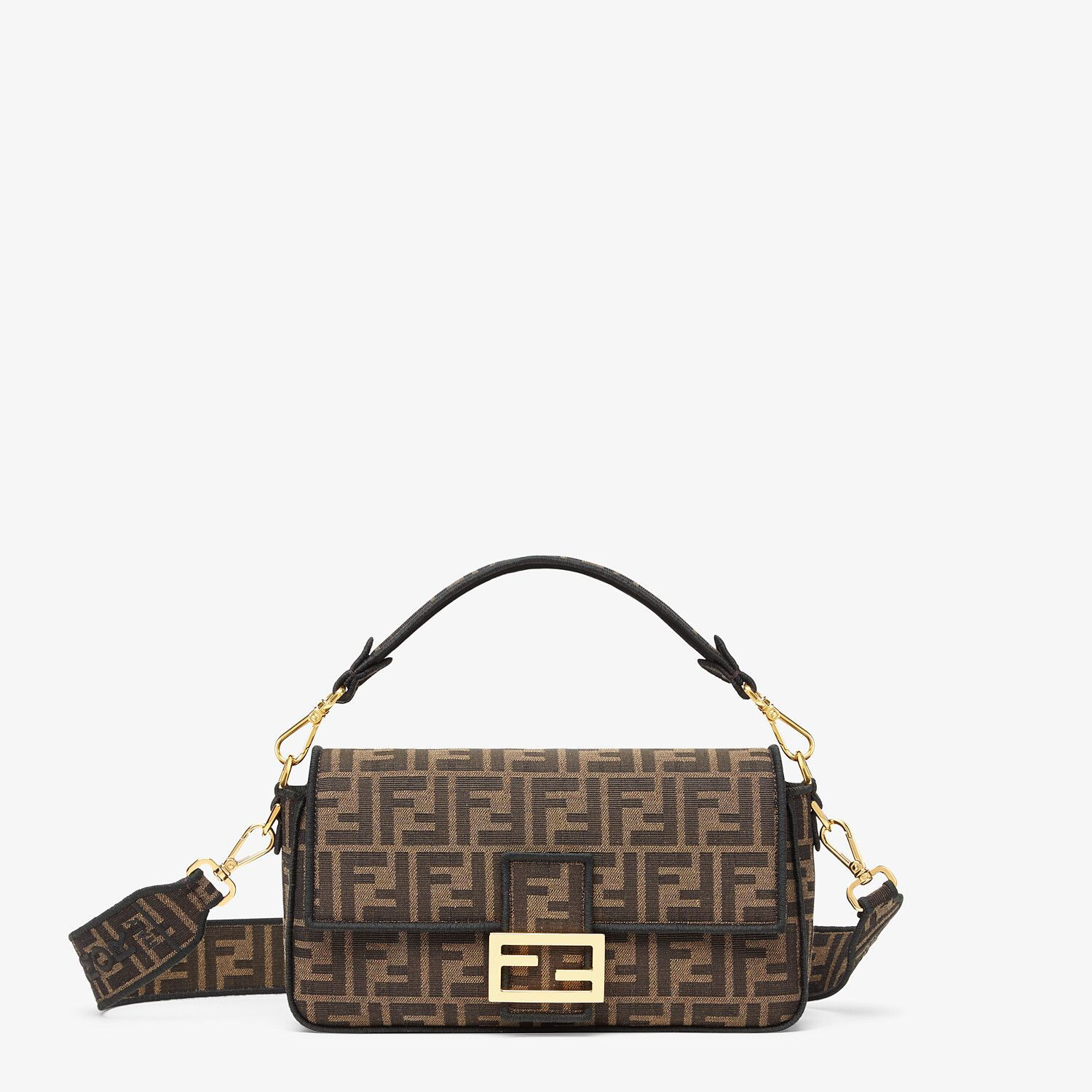 3. Fendi is known for its over-the-top fashion shows
Fendi has always looked beyond the expected for its shows. In 2007 Fendi was the first Maison to stage a show on the Great Wall of China. It stared 88 models in an 88-meter long runway and it is noted as the only fashion show to be visible from the moon. In 2016, the 90 years of the Maison were celebrated with a unique show at the Fontana di Trevi in Rome. And in 2019, Fendi paid homage to Karl Lagerfeld by presenting its Couture show at the Temple of Venus and Rome.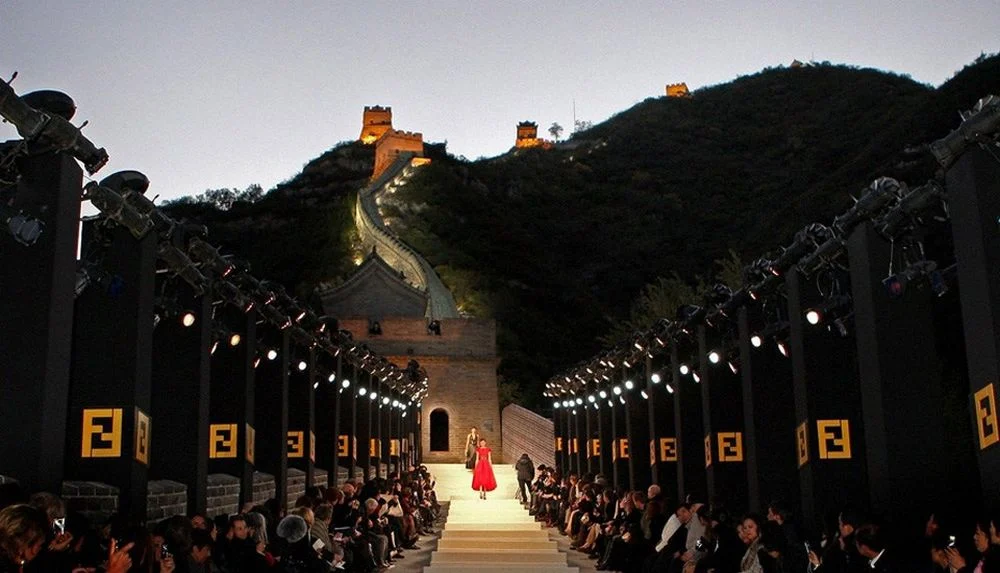 2. Fendi was the first mason to live stream a fashion show
Today after the pandemic we are very used to live streams but just a few years ago it was not this easy to see the shows of our favorite fashion houses. It was only 2014 when Fendi decided to live stream their fashion show! In their autumn/winter 2014 show, high definition drone cameras flew above the runaway to live stream their fashion show at Milan Fashion Week.
Talk about being ahead of its time!
1. The Fendi Baguette had a huge comeback in 2019
After years of being the most wanted bag by fashionistas worldwide the trend had died down. But in 2019 the world saw the return of this iconic 'it bag' when the Fashion house enlisted Sarah Jessica Parker and German influencer Caroline Daur in a new social media campaign. The campaign shows Daur falling in love with a purple sequined Fendi baguette in the shop window but the bag is quickly bought by another shopper. Daur runs after the customer and cries out "Ma'am, I need that bag!". The customer turns around and is revealed to be Sarah Jessica Parker/ Carrie Bradshaw who responds, "Oh, this isn't a bag. It's a Baguette." 
The success of the campaign saw our 2019 Instagram feeds filled with Baguettes neatly nestled under the arms of influencers and celebrities such as Lucy Williams, Emma Hill, Gigi Hadid and Priyanka Chopra. Until this day the Baguette is a symbol of style and as Vogue described once "that totemic accessory that announce you are the owner of all that is desirable in the world".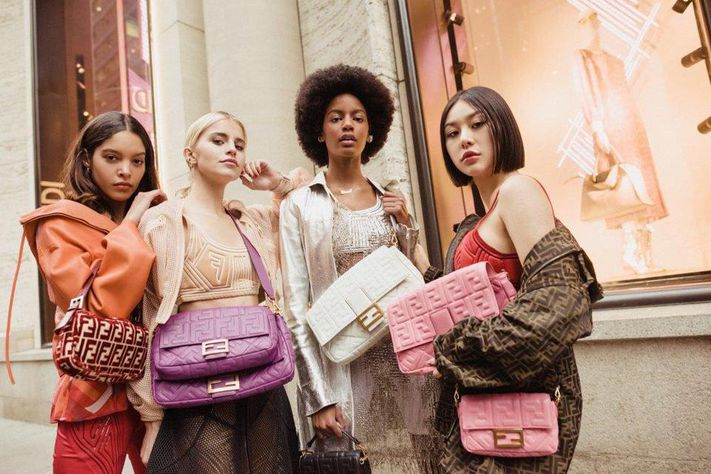 Hope you enjoyed the 10 Things You Didn't Know About Fendi! Make sure to check out my post about The Best Fendi Bags!