Welcome to our video listing the 10 Things You Didn't Know About Loewe!
Loewe is one of the world's major luxury houses, founded in 1846 in Spain, and today under the creative direction of Jonathan Anderson. Loewe is defined by an obsessive focus on craft and unmatched expertise with leather, dating back to its beginnings as a leathermaking collective. In recent years we have seen the popularity of Loewe grow exponentially. The new youthful and effortless cool vibe of the brand is what has been attracting the millennial and gen z crowd. But all that is still done with impeccable Spanish craftsmanship and materials.
So, without further ado here are 10 Things You Didn't Know About Loewe:
10. Loewe is one of the oldest luxury brands
Loewe started in 1846 as a workshop and collective dedicated to leathermaking. It wasn't until 30 years later in 1876 when the technically gifted leathermaker Enrique Loewe Roessberg arrived from Germany, took the helm and consolidated the operation under a unified banner. He gave the company with his name and the brand as we know it today was born. Loewe is a Spanish brand with a German name, that is why many people are confused about the pronunciation of the name. The correct way is "Loeve" with a v. 
9. Craft is the essence of Loewe
Loewe story began as a workshop and collective dedicated to leathermaking, and ever since they have valued artisanal techniques in their approach to modern design and refined manufacturing. Passing down the knowledge and wisdom from one generation of master artisans to the next, the rich legacy of Loewe craftsmanship remains the living soul of the house. These core values are reflected in Loewe's belief in the importance of craft in today's culture, in their modern interpretations of historical artistic achievements and in their commitment to supporting contemporary art, craft and culture around the world.
Jonathan Anderson said: Craft is the essence of LOEWE. As a house we are about craft in the purest sense of the word. This is where our modernity lies, and it will always be relevant.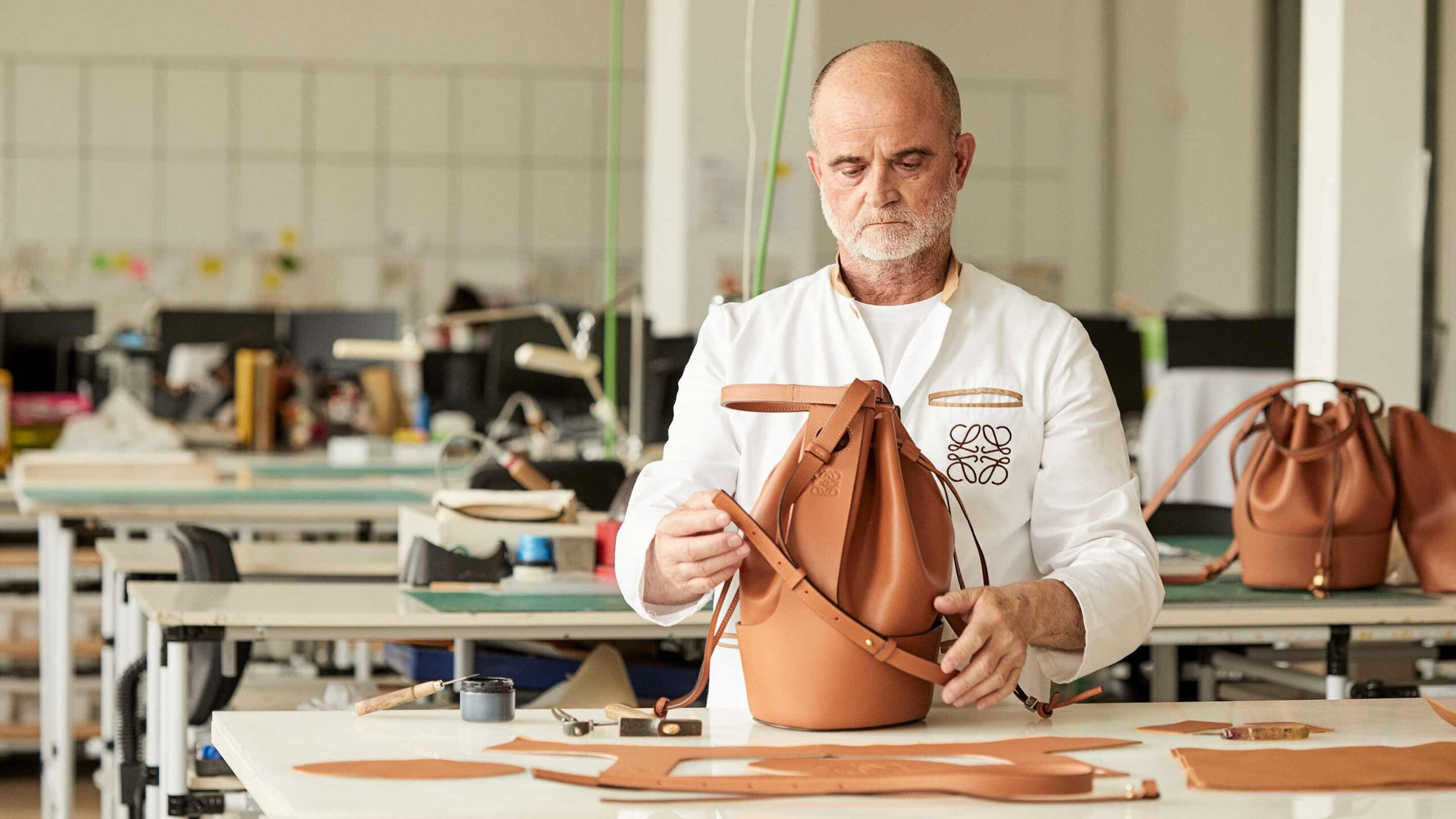 8. Loewe didn't intend on being a luxury brand
Enrique Loewe, fourth generation of the Loewe family, told the Spanish newspaper El Pais: "We didn't know we were doing luxury. Our aspiration was to do things well. Be consistent with the artisan soul that we have helped to enhance, as a culture and as a company. Later, they called it luxury, but we did things our way and in a deeply artisanal way"
He also said: "Luxury has often been confused with new wealth, with having a lot of money or with the price. Luxury is not a visible and brilliant tackiness, but a profound expression of the sense of beauty of an object, of a life or of a person. I believe in true luxury". In other words, "in something more linked to the personality, the seriousness, the beauty of a brand, a person or a fact, not in what is glossy and flashy".
7. Only after 100 years Loewe launched a ready-to-wear collection
Loewe's formative years were focused on leather goods, just as most other luxury brands. It was only in 1965 that Loewe launched its first ready-to-wear collection. Even then their clothing division walked in very slow steps. In the 2000's only 10% of Loewe's income came from the ready-to-wear line. That only changed when Jonathan Anderson took the helm as creative director in 2013.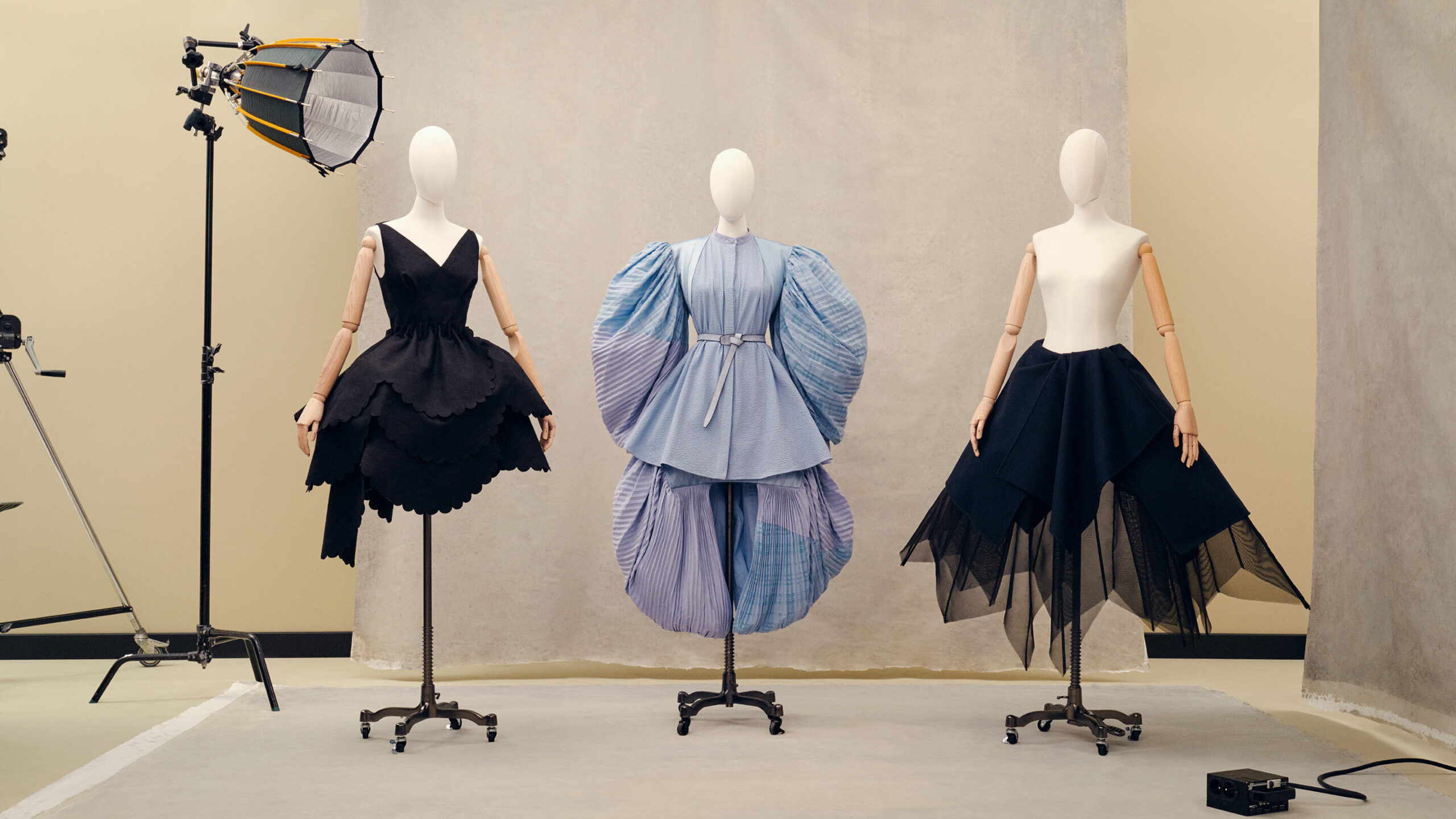 Number 6: Loewe was bought by LVMH
LVMH acquired Loewe in 1996. It was the smallest of LVMH brands but they had high hopes for it. They started appointing creative directors that would bring new life to the brand. First in 2007 with Stuart Vevers and then in 2013 with Jonathan Anderson. The addition of a young, culturally aware designer like Anderson to a conservative fashion house is characteristic of LVMH, which has revitalized brands such as Celine with Phoebe Philo and Hedi Slimane, not to mention the appointments of Kim Jones and Virgil Abloh at Louis Vuitton. All of which have been extremally successful into bringing a breath of fresh air into brands that people were getting tired of. 
5. Jonathan Anderson transformed Loewe
Since taking the helm, Jonathan Anderson has spearheaded a major rejuvenation of the house. Including a bold new visual identity, adding a spark of spontaneity and playfulness to the brand. Through a fresh redesign of the brand identity, a modern articulation of their commitment to craftsmanship with the launch of platforms like the LOEWE FOUNDATION Craft Prize, and a series of critically acclaimed Women's and Men's collections, the house has been further elevated as an influential and global cultural force. Anderson taking the reins at Loewe coincided with an era that saw enjoying fashion become fashionable.
Loewe is experiencing a huge success due to the streetwear style of Anderson's creations.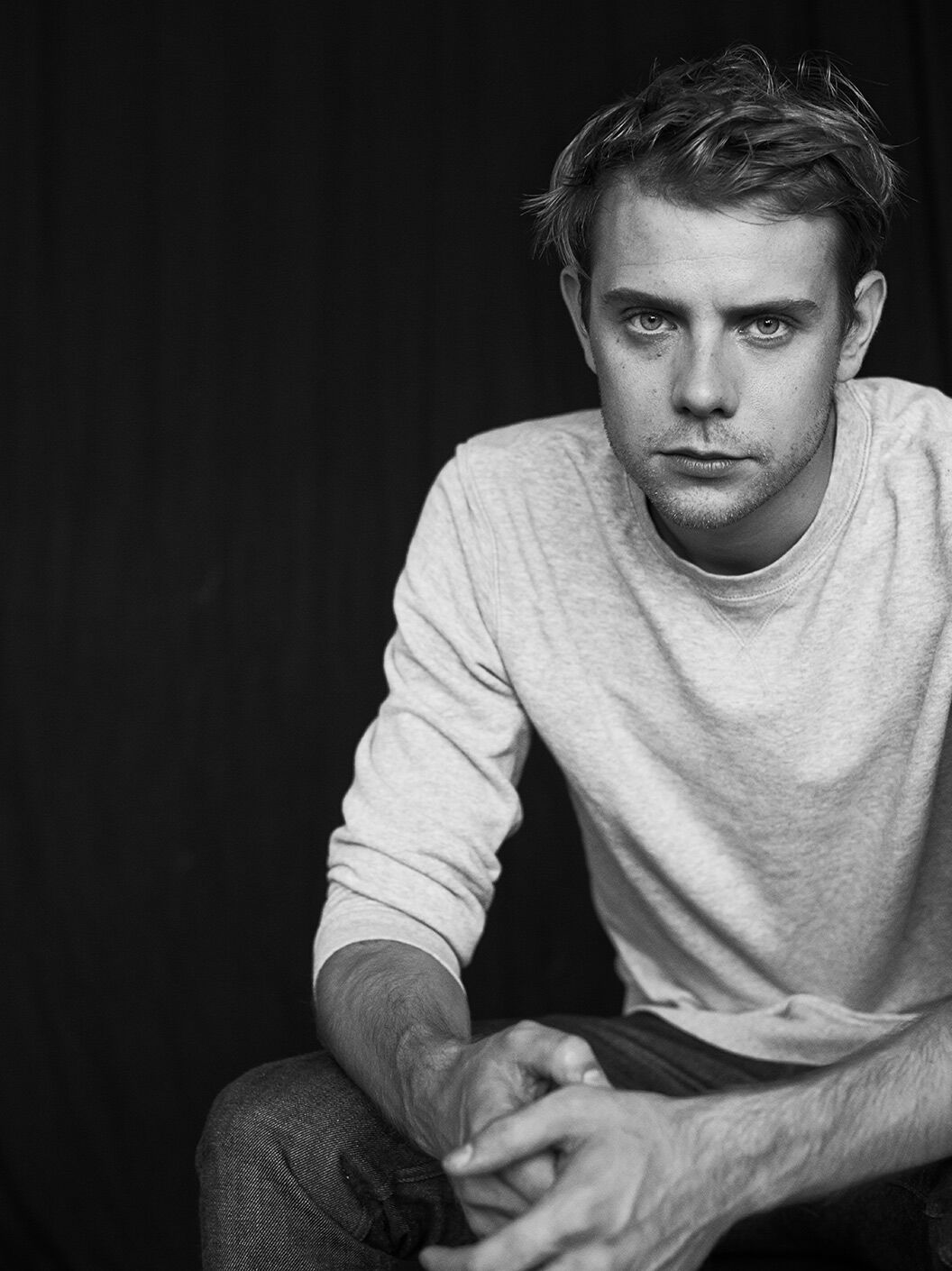 4. Loewe is super popular with rappers
Anderson's understanding of pop culture and the power of association has helped elevate Loewe to a new level of cool. Before Anderson's arrival, the brand had a reputation for being stuffy and strait-laced. After luxury fashion houses and their logos became mainstream, influential figures such as A$AP Rocky and Pusha-T stepped into the world of Loewe as a cool brand untarnished by hype that was offering something refined yet contemporary. Designs like the Bandana shirt and the pink tuxedo A$AP wore to a pre-Grammy party are a perfect representation of this new Loewe.
Jonathan Anderson was smart to ride this hype and cast A$AP as the face of the Spring/Summer 2019 lookbook.
3. Their most famous bag is the Loewe Puzzle
The 'Puzzle' bag was the first new bag designed by Jonathan Anderson, and was first introduced in June 2014. Since then this bag has become a classic. The Puzzle bag's innovative cuboid shape is meticulously handcrafted to create a supple yet distinctively geometric silhouette. You can choose between a range of colors or stick to the neutrals.
This is a perfect everyday bag!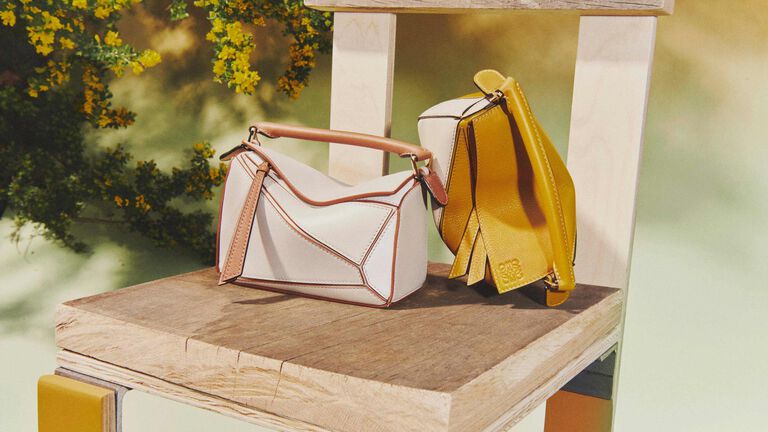 2. The Loewe Raffia Tote is summer's 'it' bag
For decades, raffia tote bags have been a staple of the ultimate summer attire. However, whereas the carryall has usually had an understated, casual charm, Loewe's raffia tote bags last year helped them become quite the It item. The most popular summer destinations across the world are now seeing Loewe's raffia tote bags, which include an adjustable leather handle and the company's instantly identifiable emblem. From Camille Charriere to Pernille Teisbeak, the piece cemented its status as one of the most well-liked seasonal essentials.
Of course, while the bag might have had a moment in the spotlight in 2022 and 2023, the beauty of the Loewe tote is that it is a timeless investment, that will see you through the summers to come.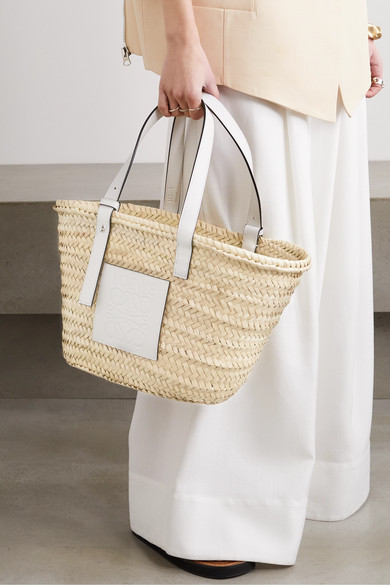 1. Jonathan Anderson wants Loewe to grow slowly
Anderson told Vogue: "It's about really sticking to your guns and not hearing too much noise. Make sure you are driven in terms of making good product. The brand is growing and I really feel like the woman is very defined now. When you look at Loewe clothing or a bag, you know it's Loewe. It's about getting consistently better. You can always get better. Ultimately the whole point is to make a brand more productive so that you can employ more people. I feel I have a responsibility to Loewe. I don't own Loewe. It's a brand that's been going since 1846. I don't want to mess it up. I want to make sure it can last for another 200 years."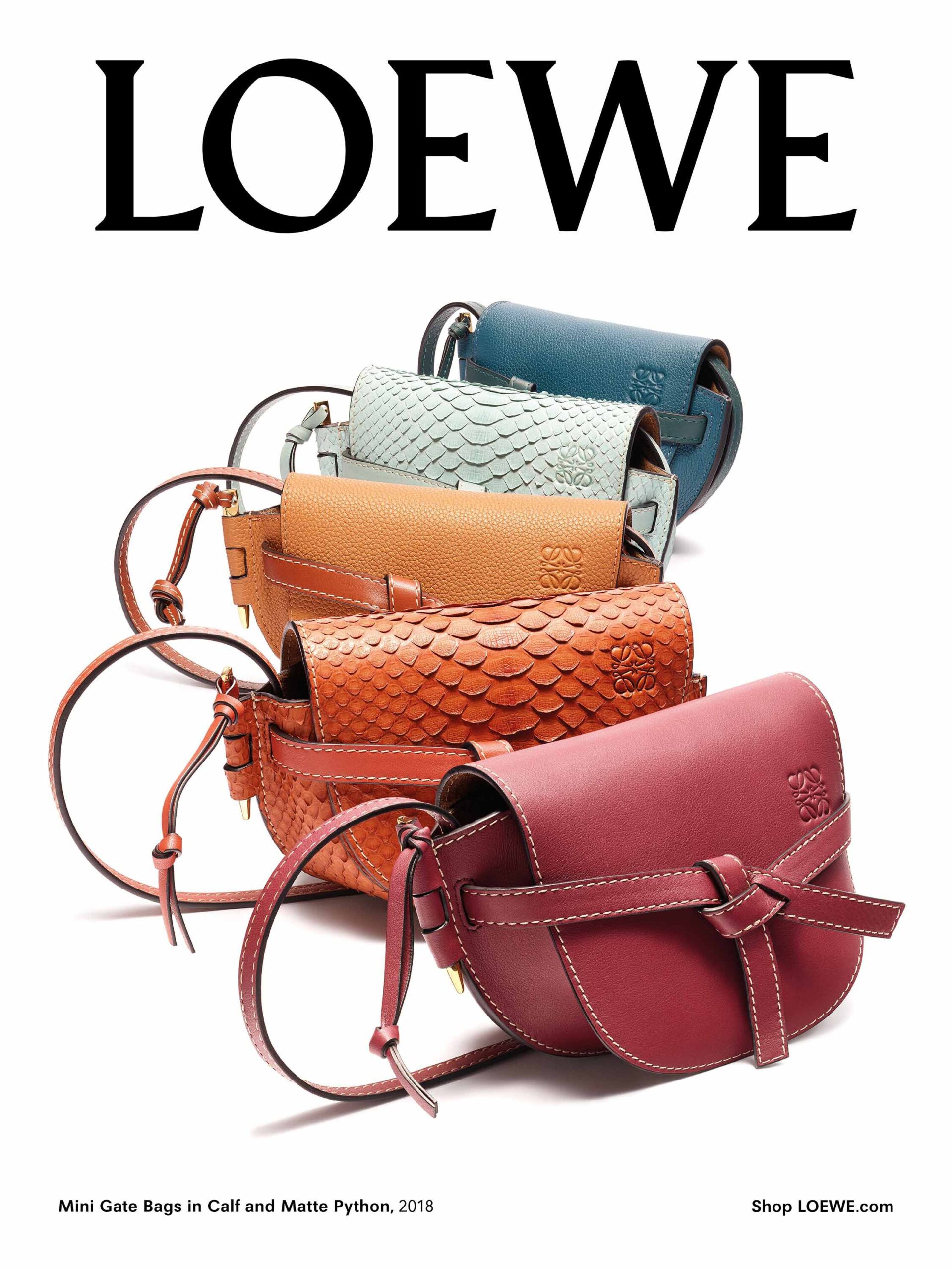 Hope you enjoyed the 10 Things You Didn't Know About Loewe! Make sure to check out my post about The Best Loewe Bags!