Welcome to our list of the 10 Things You Didn't Know About Manolo Blahnik!
Manolo Blahnik is a globally recognized high-end shoe brand. Manolo Blahnik International Limited was established in 1970 when the first boutique was acquired in Chelsea, London. Now a globally recognized brand, its headquarters remain in London with offices and partners around the world. Manolo Blahnik shoes are a symbol of fashion and sophistication. His designs have been featured in sitcoms and movies, making his iconic buckle be recognized worldwide.  
So, without further ado here are 10 Things You Didn't Know About Manolo Blahnik:
10. Manolo Blahnik is a shoe designer by accident
His name has become synonymous with women's luxury shoes, yet Manolo Blahnik is a shoe designer by accident. He was studying art and set design in Paris when, in 1969, his close friend Paloma Picasso introduced him to then-director of the Met Costume Institute, Diana Vreeland. Upon seeing Manolo's sketches for "A Midsummer Night's Dream," Vreeland zeroed in on Hippolyta's high-heeled sandal decorated with ivy and cherries and told him, "Young man, stick to the extremities and make shoes!"
Manolo then studied shoemaking informally and at the source, by visiting the best Italian shoe factories and interrogating the artisans about their craft. Settling in London in 1969, he pursued his passion for design and in 1971 he developed his inaugural shoe for a runway show of the most prominent British fashion designer of the time, Ossie Clark. Shortly afterwards, he opened his first boutique on Old Church Street, in Chelsea.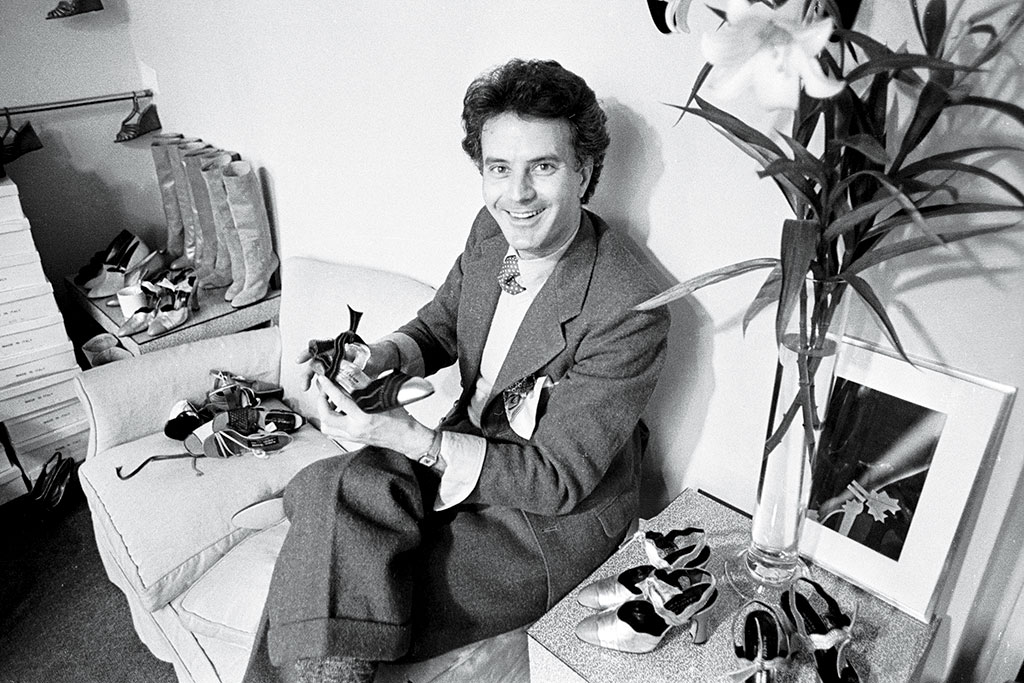 9. His first collection could have been the end of his career
In 1971, Blahnik's entire career could have been derailed when he released his first collection, "Quorum Black Magic," with designer Ossie Clark. Because Blahnik learned everything from visiting factories rather than at school, he initially lacked the technical skills to create structurally sound designs. Blahnik created big heels with a thick rubber heel, but forgot to put steel inside. As a result, the shoes were incredibly painful to walk in.
8. Manolo Blahnik took a big risk in the 70's
In a time where all the shoe designs circled around bulky platforms and wedges, Blahnik found then to be boorish and inelegant. He never tried to adapt to the fashion of the time, Manolo has always been a sophisticate, with a personal style belonging to another time, or perhaps existing outside of time altogether. So he designed sleek stiletto heels and persuaded his female customers to adopt his more refined sense of femininity. Against all odds, the BB Pump became an instant classic. By the 1980s, his shoes were being scouted for the runways of Calvin Klein, Yves Saint Laurent, and Issac Mizrahi.
The Manolo Blahnik stiletto is till incredibly popular today!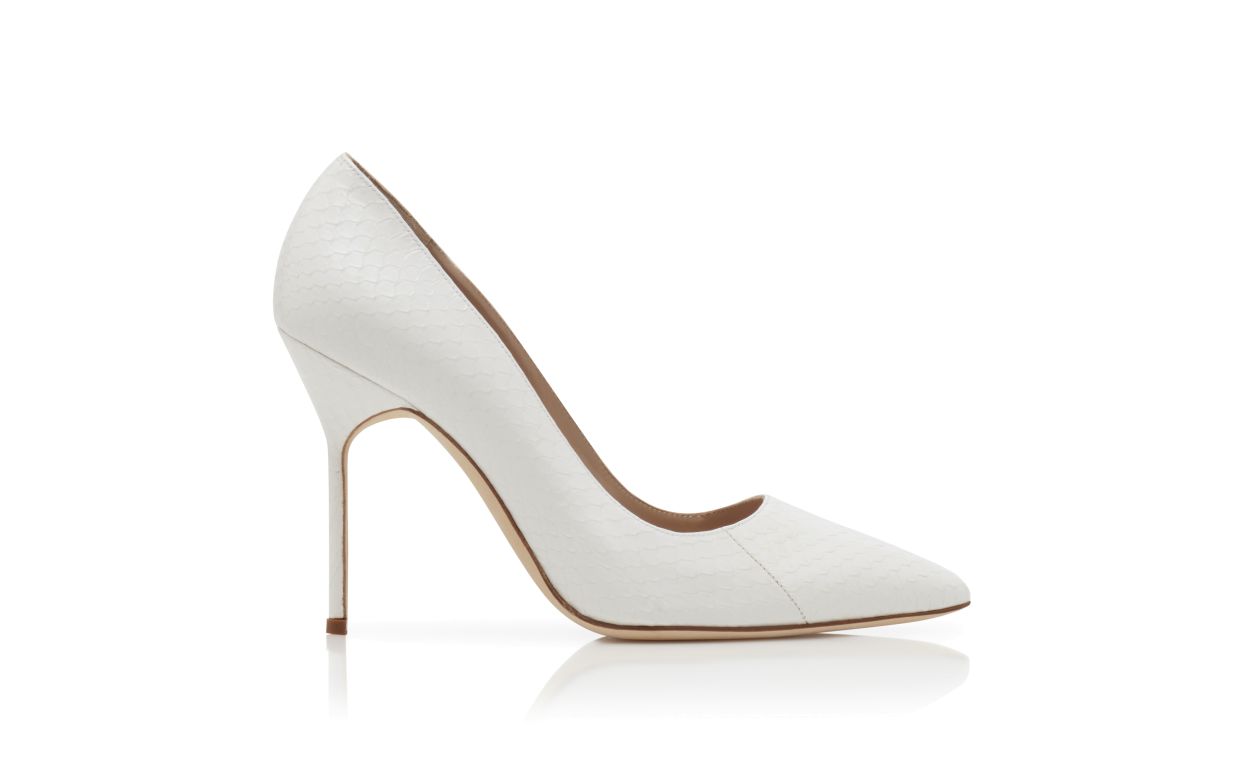 7. Bianca Jagger was one of his first clients
In the early years Manolo was known to never leave his London store. That way he became a personal friend of his clients, and the list of influential people that attended the store began to grow. Bianca Jagger, Anna Wintour and David Hockney found themselves drawn to the atmosphere of creativity happening within. Then in 1977 Jagger wore a pair of his shoes to make her monumental entrance to the Studio 54 disco riding a white horse, giving further endorsement to the brand.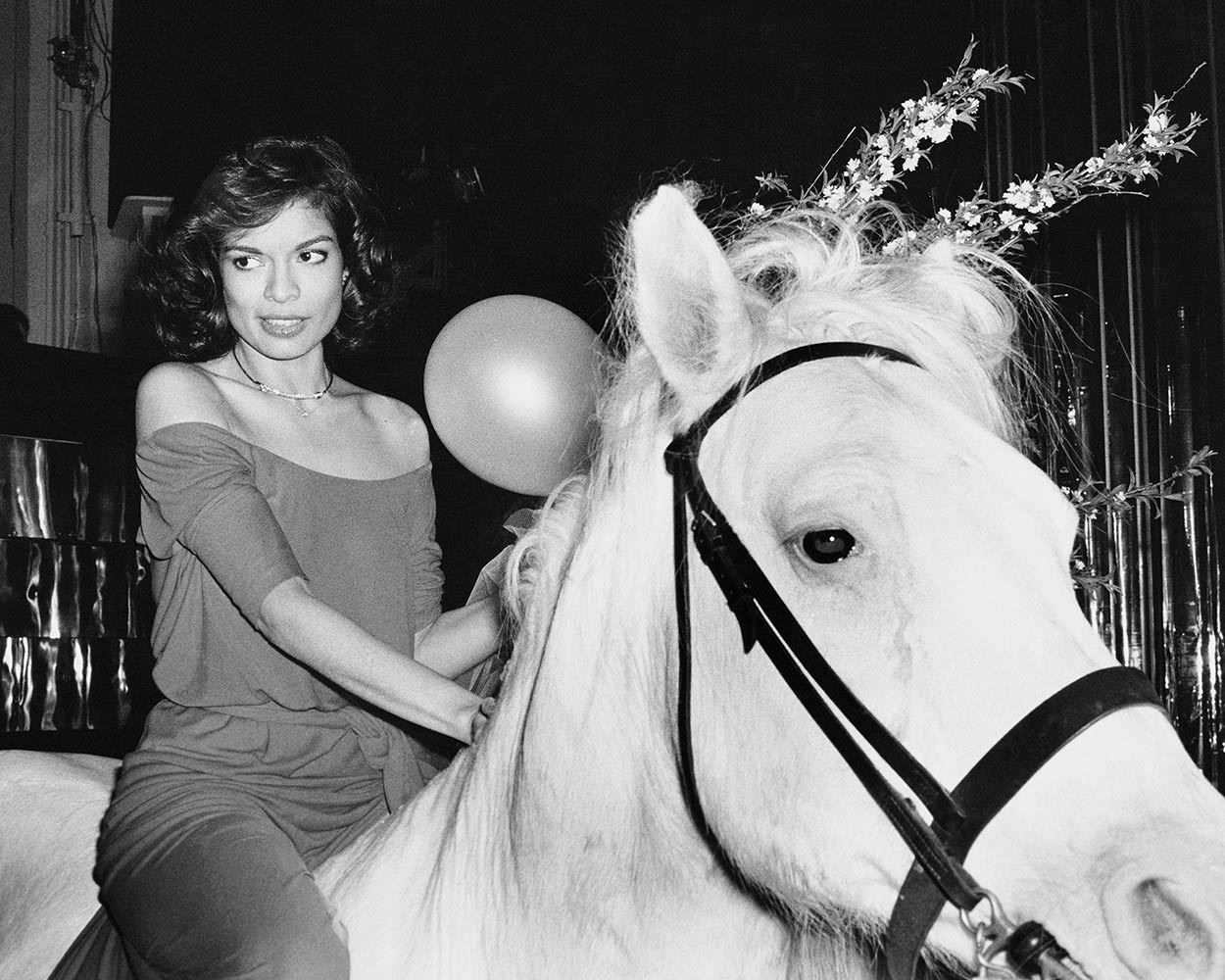 6. A pair Manolo Blahniks were Princess Diana's revenge shoe
One day in 1993, Diana visited Blahnik's boutique in London to buy a Christmas present. According to the shoe designer, the late Princess of Wales usually wore flats and low-heeled shoes because of her height. But she purchased a pair of black pumps, which she paired with a famous little black dress that she wore to the Serpentine Gallery's summer party. That look would become known as her revenge look, since she wore it on the day Prince Charles announced his affair on national television. 
How amazing did she look?!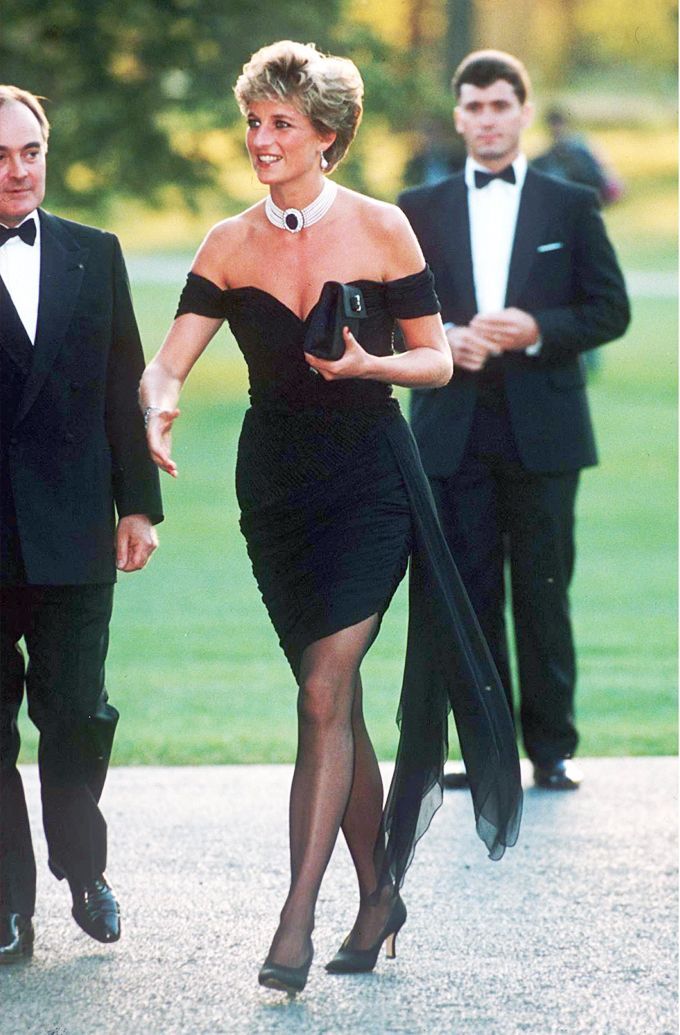 5. Manolo Blahnik prefers woman in flats
Manolo is famous for his high heel pumps, but when asked he said: "There is a time and place to wear all heights of shoes. Heels are fabulous, but some women look extremely chic in flats. You have to know how to walk in flats though to look elegant in them." He also has a big range of flats in his designs and is famous for his ballerina shoes.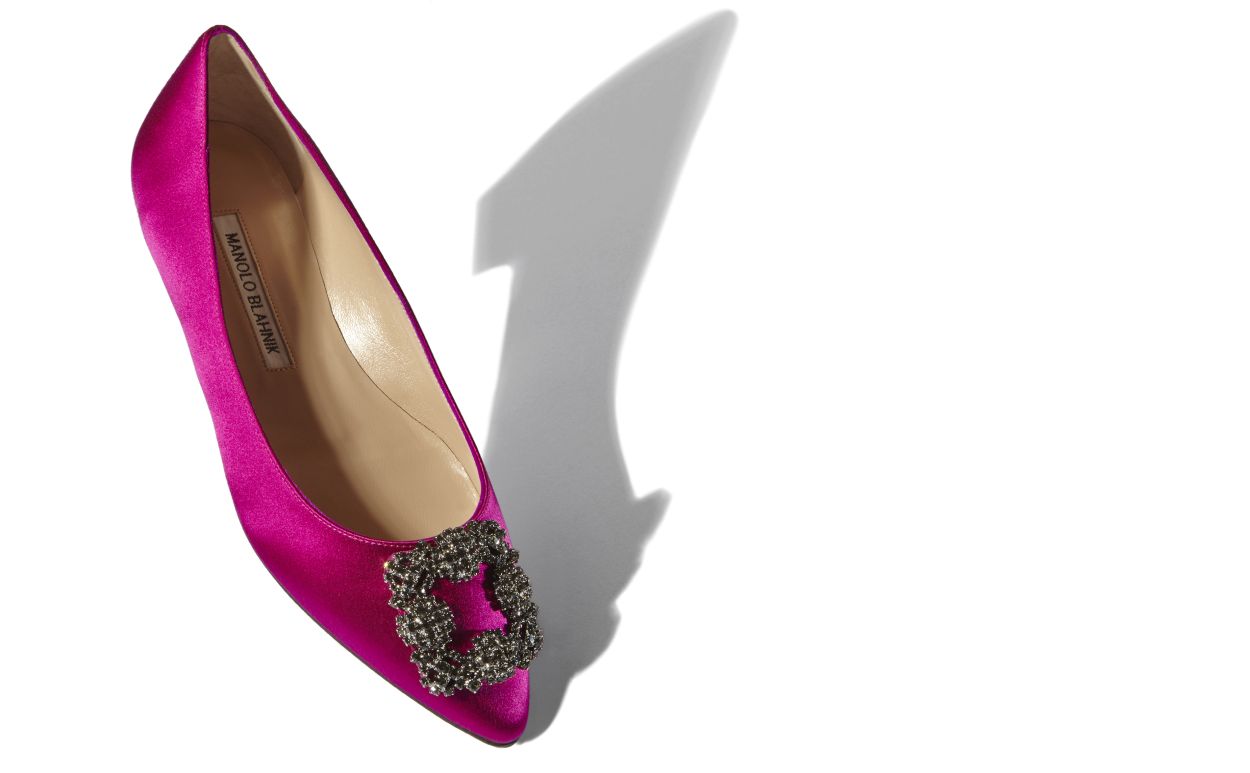 4. Sex and the City made Manolo Blahnik super popular in the 90's
The HBO series catapulted the designer into stardom during the '90s, after entire storylines revolved around Carrie Bradshaw's fanatical devotion to Manolo Blahnik shoes. In one memorable scene from season 3, Carrie gets mugged on the street—when the thief demands that she hands over her Manolo Blahniks, she pleads, "Please sir, they're my favorite pair!" The fame from the show overwhelmed Blahnik, who was shocked that so many people would line up in department stores to get their shoes autographed by him. In 2000, 30,000 pairs of Manolo Blahniks were sold at Neiman Marcus, starting at $500 a pair.
As Carrie Bradshaw said: "You can take my Fendi baguette. You can take my ring and watch but you can't take my Manolo Blahniks."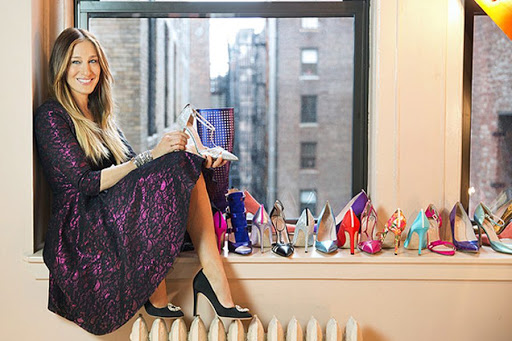 3. One of his most iconic collaborations was with John Galliano
In 1993, designer John Galliano's financial contract with an investor ended and he was forced to miss a season on the runway. São Schlumberger, a Paris socialite, came to the rescue and gave him access to her mansion for the show. Galliano's comeback show in Paris involved 17 looks and shoes designed by Blahnik. Kate Moss, Linda Evangelista, Naomi Campbell, and Helena Christensen offered to model for free. 
Blahnik designed the Agatha shoe—black and white mules with brogue detailing—for the catwalk, which Galliano thought gave the models a "kind of slutty look," he said.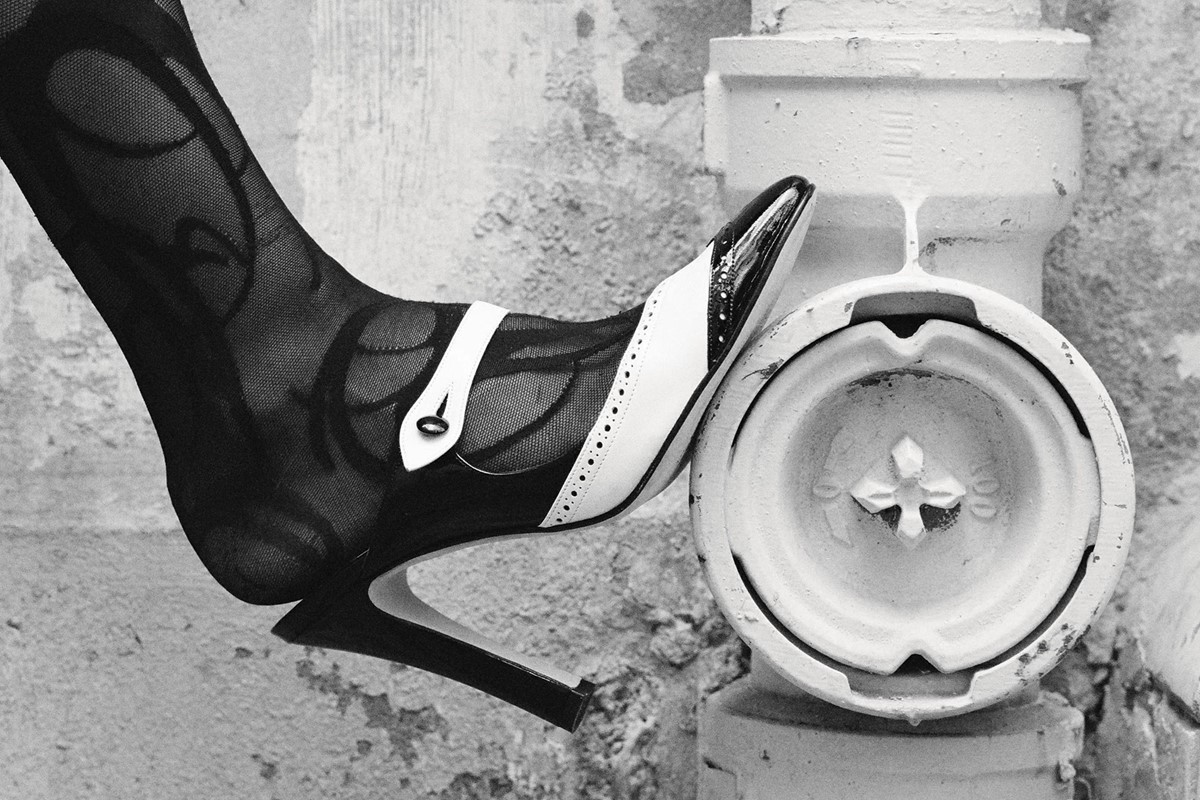 2. Manolo Blahnik designed the shoes for the Marie Antoinette movie
The 2006 movie directed by Sofia Coppola and starred by Kirsten Dunst was a success for many reasons and one of them was the costumes and shoes. When director Sofia Coppola asked herself who Marie Antoinette would have asked to make her shoes, the answer was simple: "She would've asked Manolo." Blahnik looked at old pictures of all of the shoes the French queen actually wore and gave them a modern twist, designing hundreds of custom-made pairs for the movie. The movie won the Academy Award for Best Costume Design.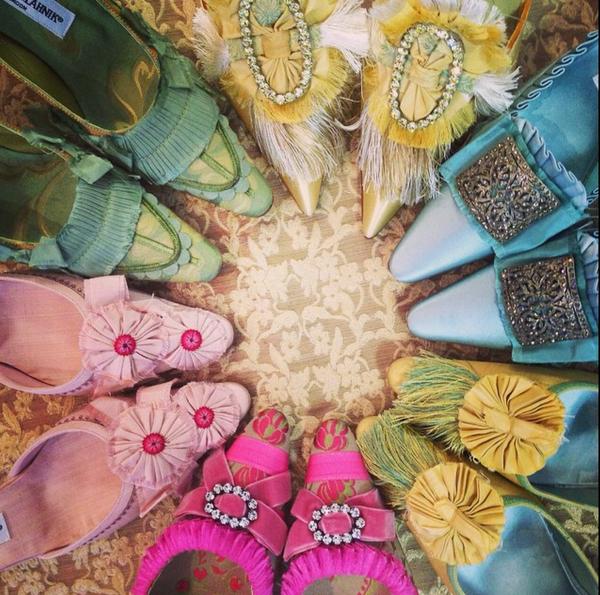 1. Every Manolo Blahnik buckle contains 144 stones
The now famous Manolo Blahnik buckle was first introduced in 2008 in the Hangisi pump. Blahnik designed the pump, embellished with a crystal buckle, in pink, black and green satin for spring '08. Since then, the Hangisi style has evolved into boots, mules, d'Orsays and flats. It has been produced in over 100 materials and colorways, as well as in seven heel heights. Each buckle is handmade with the highest-quality crystals. 
Hangisi by Manolo Blahnik is the heel which Sex and the City fans will remember was used by Carrie's boyfriend Mr Big to propose to her in the first SATC movie. Carrie famously went on to wear the pump as her wedding shoe and the world went mad for it. Each pair of Hangisis is handmade in Italy, and each buckle is made up of 144 separate stones.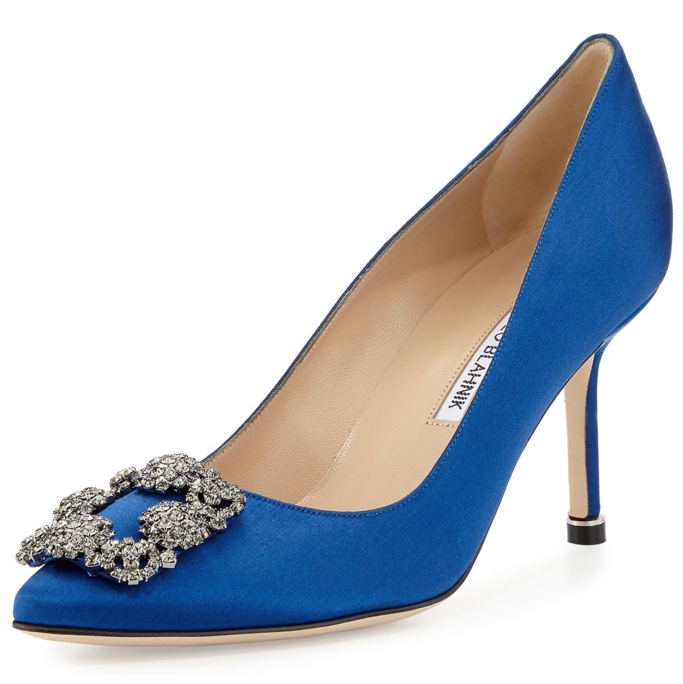 Hope you enjoyed the 10 things you didn't know about Manolo Blahnik! Make sure to check out my post about The Most Classic Designer Heels!