Welcome to our list of 10 Things You Didn't Know About Mulberry!
Mulberry is one of the most amazing leather goods brands out there and it definitely deserves more recognition than it gets! Whether you are familiar with the brand or not, I'm sure you have seen some of their bags around. Mulberry is that rare combination of a luxury brand that is not loud but is still recognizable. The bags are recognizable, but not so much that everybody around you has one.
With all that plus the great price point, I thought it was time for us to take a closer look at this iconic brand! The first half of the video will be devoted to the brand's history, and the second half to their most famous bags.
So, without further ado here are 10 Things You Didn't Know About Mulberry:
10. It was founded in 1971
The brand was founded in 1971 in Somerset, England. Mulberry's founder, Roger Saul, established the brand at his kitchen table, with £500 back from his mother. His sister designed the instantly-recognizable tree logo – both that, and the name "Mulberry" come from the trees they would pass each day on their way to school. The first designs were buckled leather belts, with other collections following soon after, including the original bags and womenswear. 
The hallmarks of these Mulberry collections – timeless design coupled with traditional quality – are threads that run through everything they make.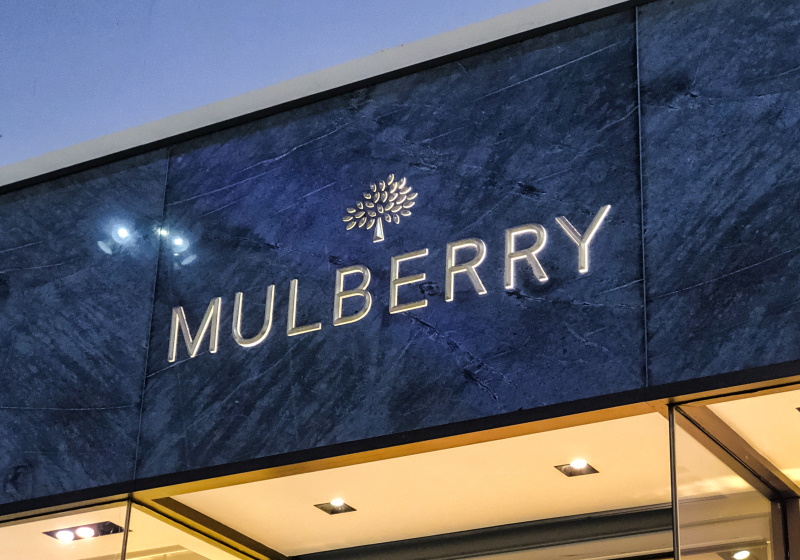 9. Mulberry is the largest manufacturer of luxury leather goods in the UK
Since 1971, Mulberry has been a leading British lifestyle brand, internationally acclaimed for the design and quality of products that are truly Made to Last. They are the largest manufacturer of luxury leather goods in the UK, supporting and training a community of craftspeople across two factories in Somerset, where over 50% of their bags are made. Mulberry's heritage is quintessentially British. Early inspiration was drawn from London's dynamism, combined with styles synonymous with English rural pursuits – hunting, shooting, fishing. 
Between town and country, between Somerset serenity and London energy, Mulberry combines authentic, age-honored craft with an innovative edge.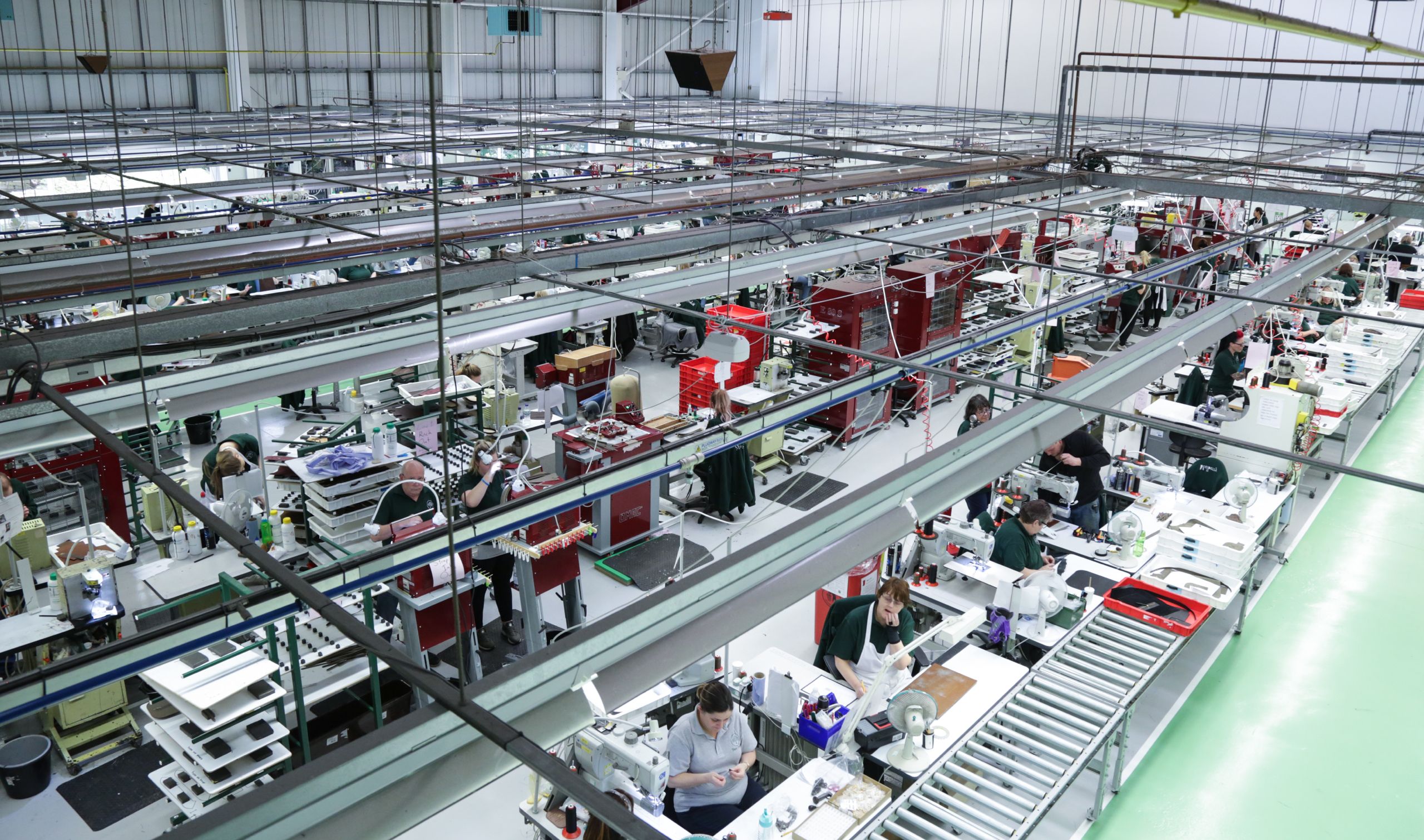 8. Mulberry's focus is on craft
The focus of the brand is on quality, heritage and craft, unlike other brands they don't rely on passing trends and viral marketing. With most of the production done in the brand's two English factories, Mulberry reportedly engages over 600 leathercrafters – many working alongside their families. On average, 30 of them are behind the construction of one purse. Marie Claire even reports that the Mulberry Amberley Hobo takes an astounding 396 minutes to make entirely by hand from start to finish!
So you can expect great quality from Mulberry!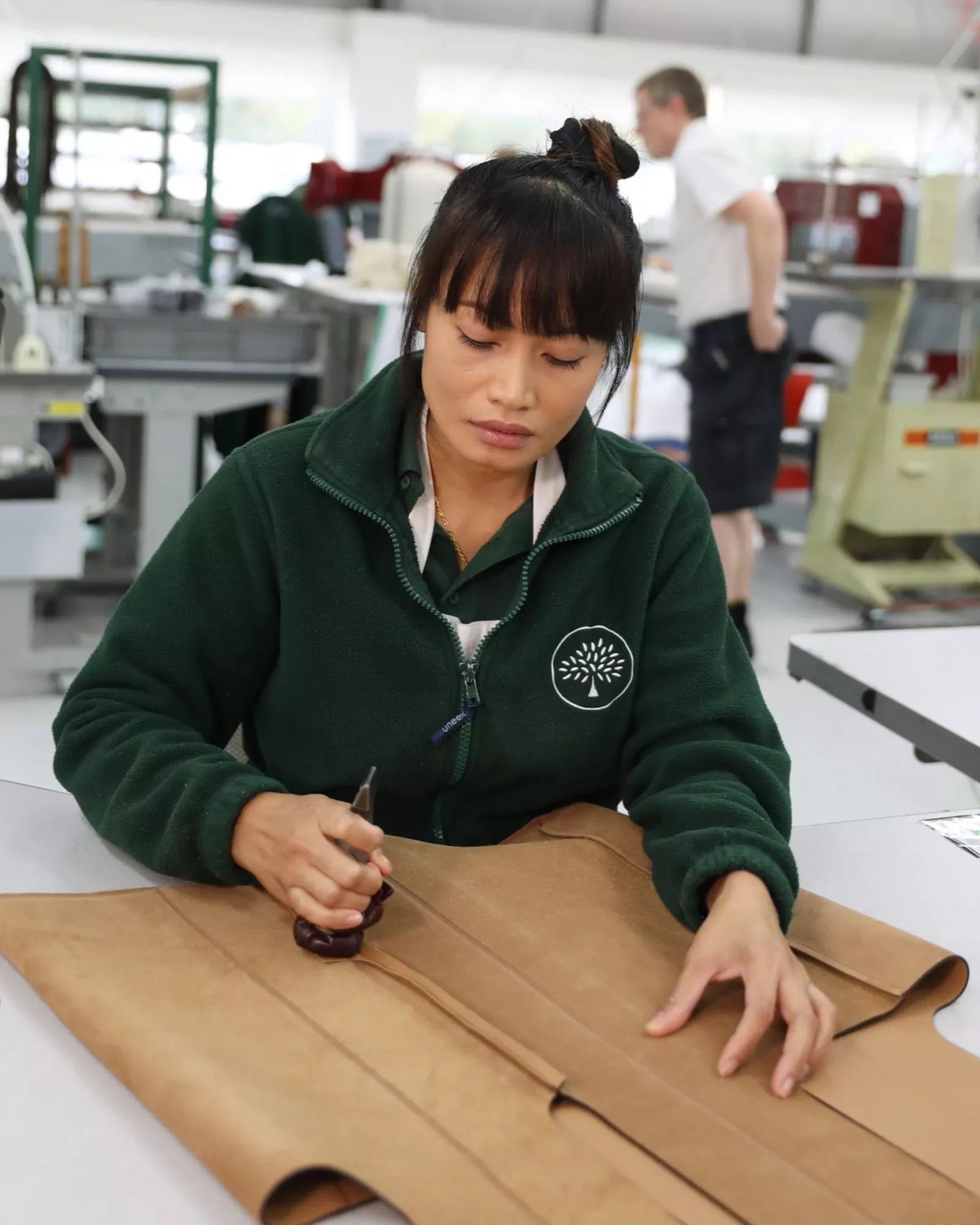 7. Mulberry tried following Hermès footsteps
When former Hermès executive Bruno Guillon joined as Mulberry's CEO in 2012, he noticed the similarities in production between the two brands. So, he attempted to move the products to a price point similar to that of Hermès. The brand's long-time fans were driven away by the increased prices, it didn't match with what they expected of the brand, so Mulberry entered a downward spiral. After that the designer responsible for some beloved styles of the brand resigned, allegedly because of disagreements with the CEO. And finally after several attempts of new bag designs that didn't reach the success of former styles, Bruno Guillon resigned as CEO.
6. Road to recovery
In 2015, Johnny Coca of Céline was recruited as the brand's new design director. His subsequent collections, which featured designs like the Amberley and the Iris, were dubbed by the fans of old Mulberry as "too similar to Céline." However, a new, younger crowd loved them, especially because of the remarkable craftsmanship and quality at a price point much lower than that of Céline. And to keep former enthusiasts of the brand interested, Coca retained the brand's most iconic design, now named the Heritage Bayswater, and introduced updated takes on the style, made more functional via shoulder straps, mini versions, and zippers.
He also brought back in 2020, the beloved Alexa bag.
5. Bayswater bag
A timeless and classic shoulder bag, the Bayswater family unites the very best of Mulberry's craft heritage and effortless style. The original Bayswater's understated shape and finish were designed to showcase the exceptional level of leather quality, proudly finished with Mulberry's signature hardware: The Postman's Lock. Its interior belts meant its size was adjustable, making a Bayswater ideal for any lifestyle. First launched in 2003, the Bayswater was an instant favorite among women of all styles, subcultures and generations. The versatility, adaptability and elegance of this style became the signatures of the Bayswater family, and they are carried through each iteration of its silhouette, from deconstructed satchel to collectable mini.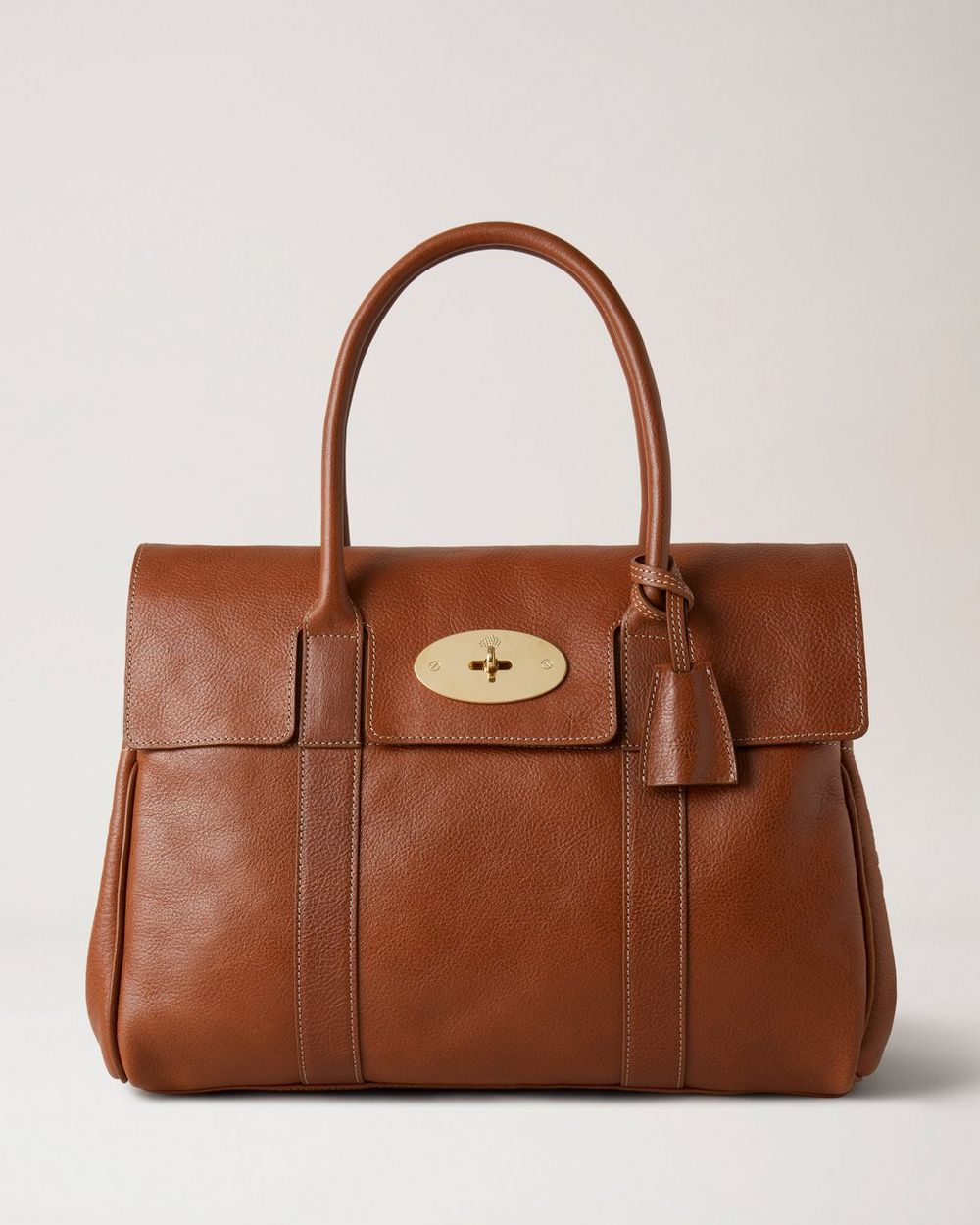 4. Amberley bag
The Amberley family playfully references Mulberry's heritage, with a satchel shape inspired by traditional equestrian styling. A modern take on hardware, the Rider's Lock combines an inverted version of the original Postman's Lock with the ring elements of traditional bridle. Simple, elegant and functional, it has become instantly recognizable as a Mulberry signature. Beloved for its versatility and timeless nature, the Amberley family has expanded to included mini bags, evening options, and a selection of perfectly coordinated accessories, each one featuring the signature Rider's Lock hardware.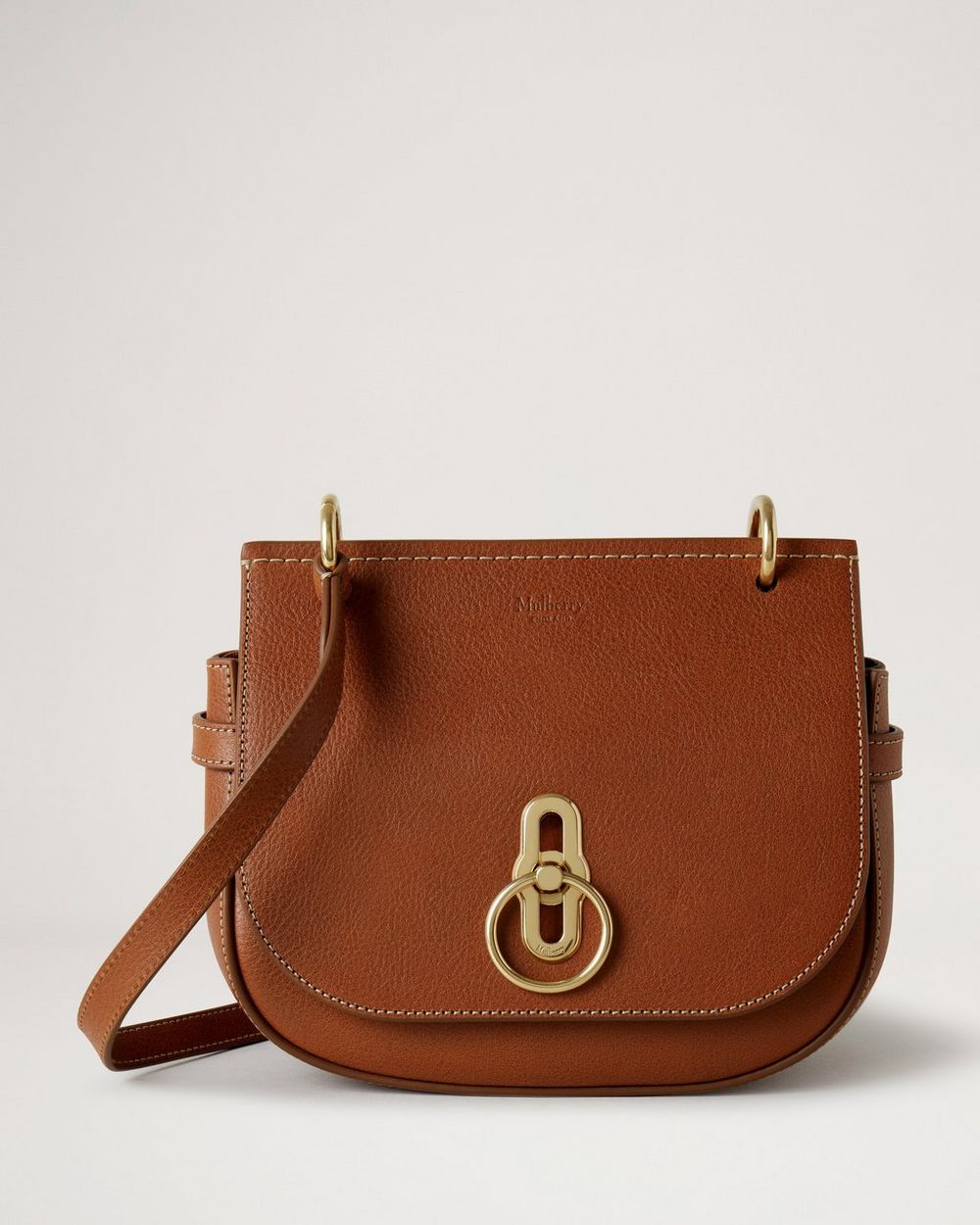 3. Alexa bag
Inspired by the much-loved 2000s style of Alexa Chung and incorporating the signature Mulberry Postman's Lock hardware, the Alexa quickly became a house design classic and the most sought-after Mulberry bag of its time when it was launched in 2010. Its collector's item status was sealed when the Victoria & Albert Museum featured it in its Bags: Inside Out exhibition in 2020, alongside other luxury bag design classics from across the globe. Over a decade on, the Alexa's enduring appeal continues to inspire a new generation of fashion lovers with updated textures and detailing. Since the relaunch of this bag in 2020 we have seen multiple colors and sizes, all with the amazing Mulberry quality and a timeless allure.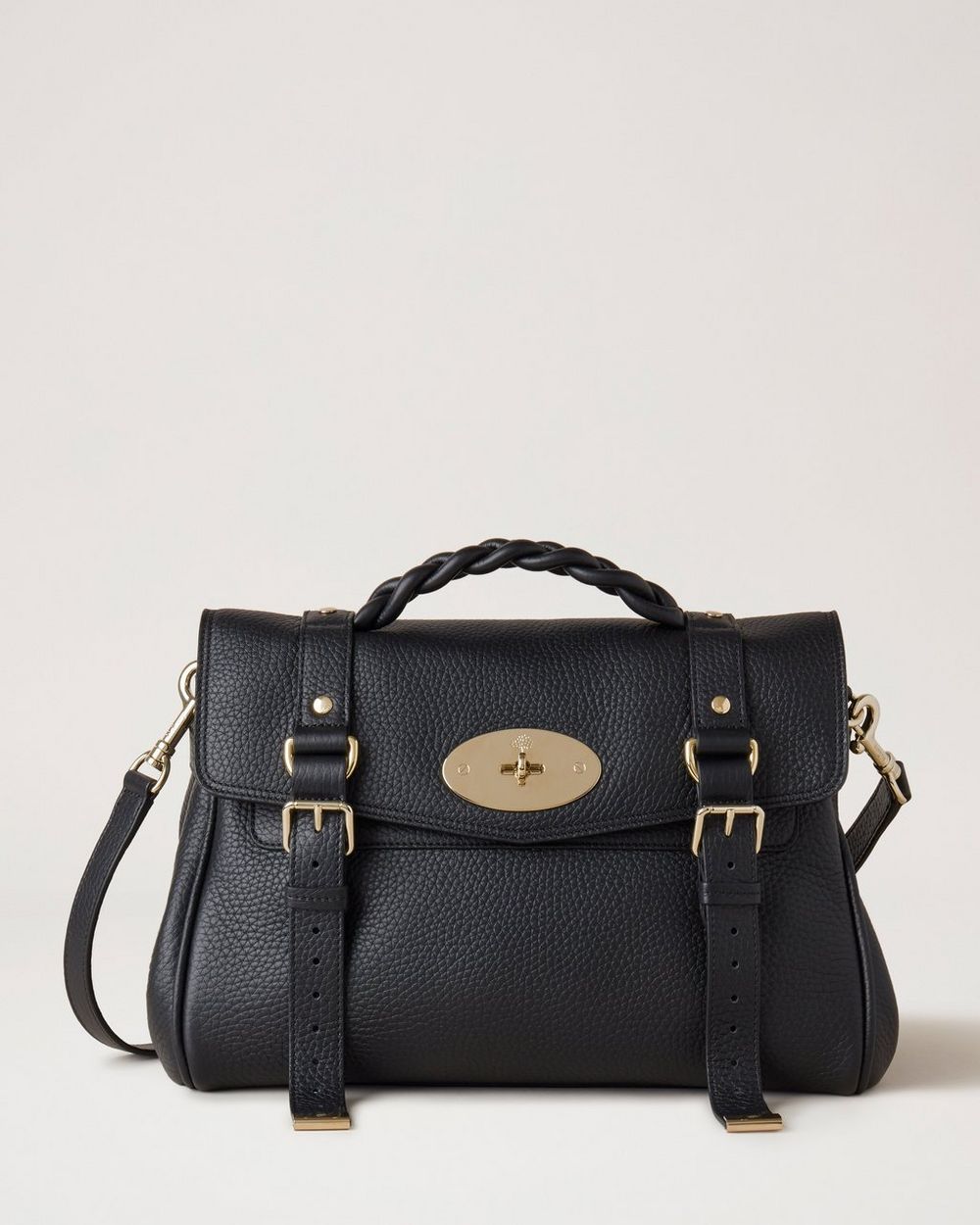 2. Iris bag
The Iris is Mulberry's take on the ideal professional bag; versatile, customizable, and tailored for the lives of modern women. Designed to shine as an everyday favorite, the Iris transitions with ease into evening. With a combination of soft and structured shapes, the Iris has an adaptable silhouette with adjustable pull cords on either side that subtly change its shape and volume. Both the Iris and the Small Iris feature an interchangeable, customizable top handle, so you can play with different styles to create a bag that feels truly yours.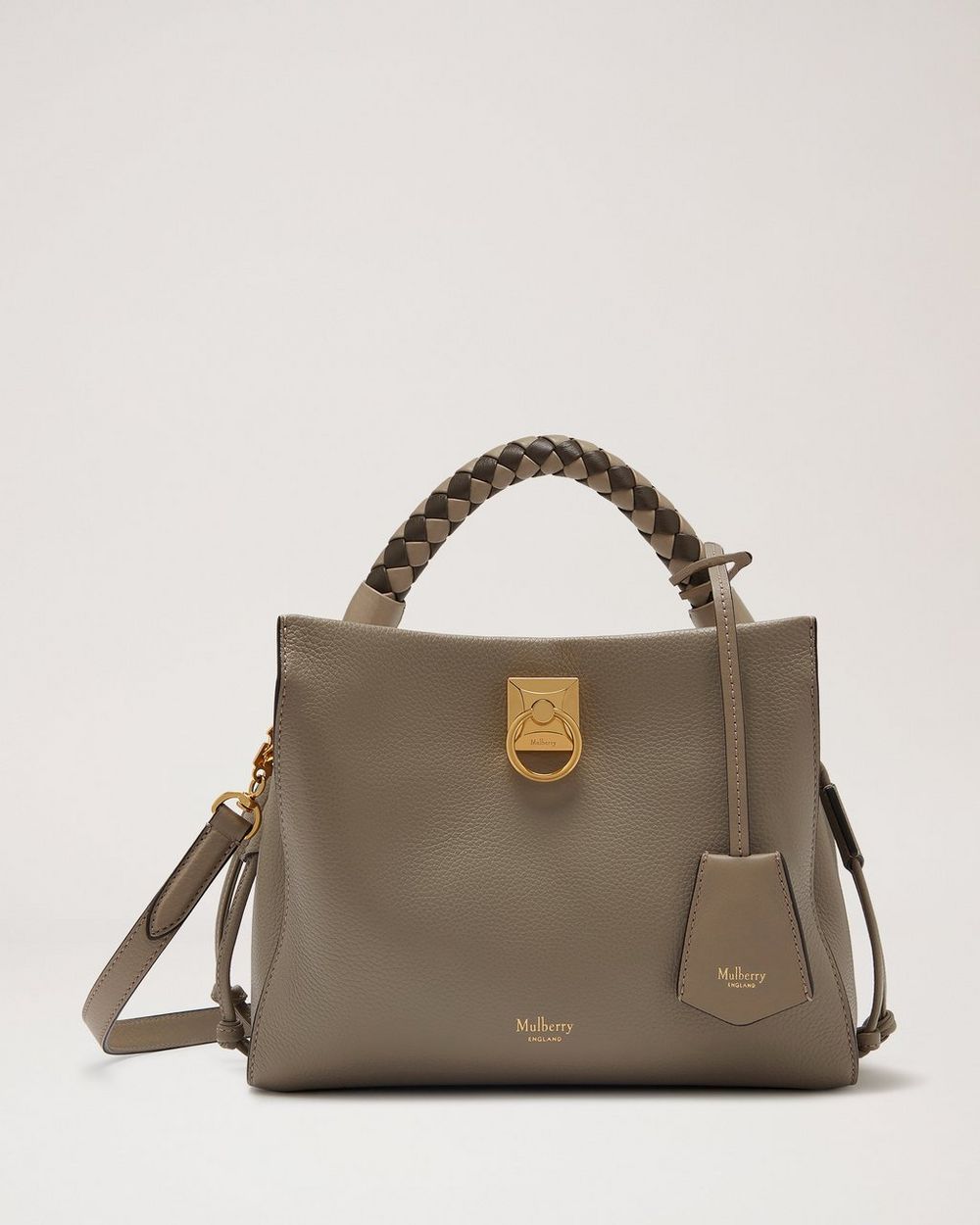 1. The production process of a bag
Mulberry sources their leather from Italy and their top quality brass alloy and Zamac zips from Switzerland. Each bag is part-handmade, part made by man-operated machines – some of which are designed specially to meet the requirements of a bag. The production process starts with cutting the leather, piece by piece. Second is the trim cut – the final cut – followed by the job of skiving which is the process of reducing the thickness of the edge of each piece of leather.
Inking the panels (or, sealing them) is up next, followed by the stitching. 15 stitchers are required for backpacks, other bags use roughly eight, and each stitcher will work on a bag for no longer than 8 minutes a-piece. The final edge inking is then applied (arguably the hardest job) before the finishing: applying any hardware components (like the postman's lock) and cleaning the completed product.
The bags are then checked by quality control and sent off to the warehouse. There, another quality team checks them once again. All to make sure only the best quality reaches the stores.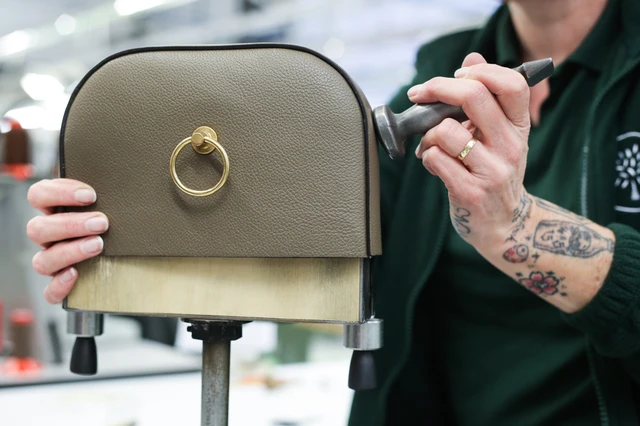 Hope you enjoyed the list of 10 Things You Didn't Know About Mulberry! Make sure to check out my list of The Best Everyday Designer Bags!