Welcome to our video listing the 10 Things You Didn't Know About Prada!
Prada is an Italian luxury fashion house that was founded in 1913 by Mario Prada. It specializes in leather handbags, travel accessories, shoes, ready-to-wear, perfumes and other accessories. The first Prada store was opened in 1913 in the prestigious Galleria Vittorio Emanuele II in Milan, where he sold precious bags, trunks and travel accessories. Prada is truly a family company, today the granddaughter of Mario Prada, Miuccia Prada is the creative director and together with her husband Patrizio Bertelli they lead this legacy company so that they always continue on the top! 
So, without further ado here are 10 Things You Didn't Know About Prada:
10. Prada was the official supplier of the Italian Royal House
In 1919, Prada obtains the title of Official Supplier of the Italian Royal House. This recognition, which allows Prada to display the House of Savoy coat of arms and knotted rope design in its trademark logo, contributes to making the brand a benchmark for Italian aristocracy and upper-middle class.
9. Mario Prada didn't want women working at Prada
In the patriarchal style of the times, Mario Prada did not believe that women should work outside the home. He excluded women from the business and groomed his only son to take over the company. Ironically, he had no interest in that. So, after Mario's death, his daughter Luisa Prada took over the company and ran it for almost 20 years. Then in 1978 Mario's granddaughter Miuccia Prada took the helm and was responsible for the huge Prada expansion that turned the brand into what we know today.
The success of Prada we see today is definitely credited to the woman of the Prada family! 
8. Miuccia Prada and her husband were responsible for the Prada expansion
In 1977, Miuccia Prada met Patrizio Bertelli, a young Italian with his own leather goods business. He joined the Prada family business and his partnership with Miuccia took the history of Prada in a new direction. Before that Prada was a successful family company but in no way had the worldly impact they have today. Miuccia's sophisticated creativity and Bertelli's entrepreneurial intuition helped expand the Prada business. This partnership introduces the world of fashion to an innovative business model based on the direct control of every process and the application of strict criteria throughout the entire production cycle.
They were business partners for multiple years before getting married in 1987. In 1983 Prada expands its network of directly-owned stores focusing on a new aesthetic layout dominated by a special shade of light green that would be soon known as "Prada green". The first "Green Store" is opened in Milan in Via della Spiga followed by boutiques in New York, Madrid, London, Paris and Tokyo.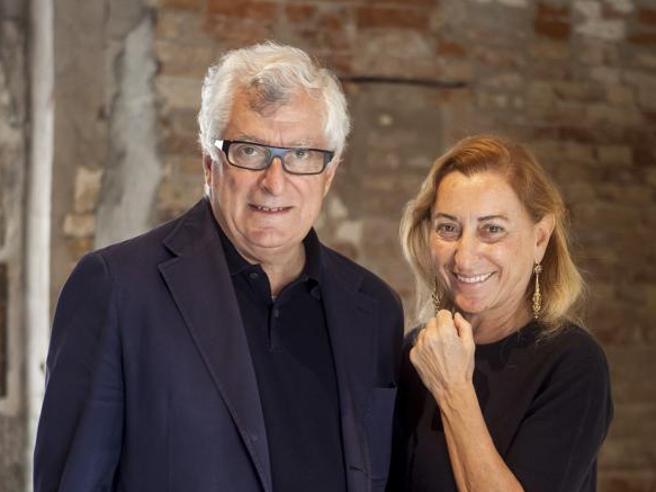 7. The first Prada ready-to-wear collection was in 1988
The global success of the Prada brand pushed Miuccia Prada and Patrizio Bertelli in new directions. A womenswear line was introduced in the late 80s. Prada's first fall/winter collection debuted on the catwalks of Milan in 1988. The designs were distinct due to their dropped waistlines and narrow belts. The fashion world fell in love with Prada's clean lines, luxurious fabrics, and color selections.
The history of Prada turned as they became one of the most coveted brands in the fashion world by the early 1990s.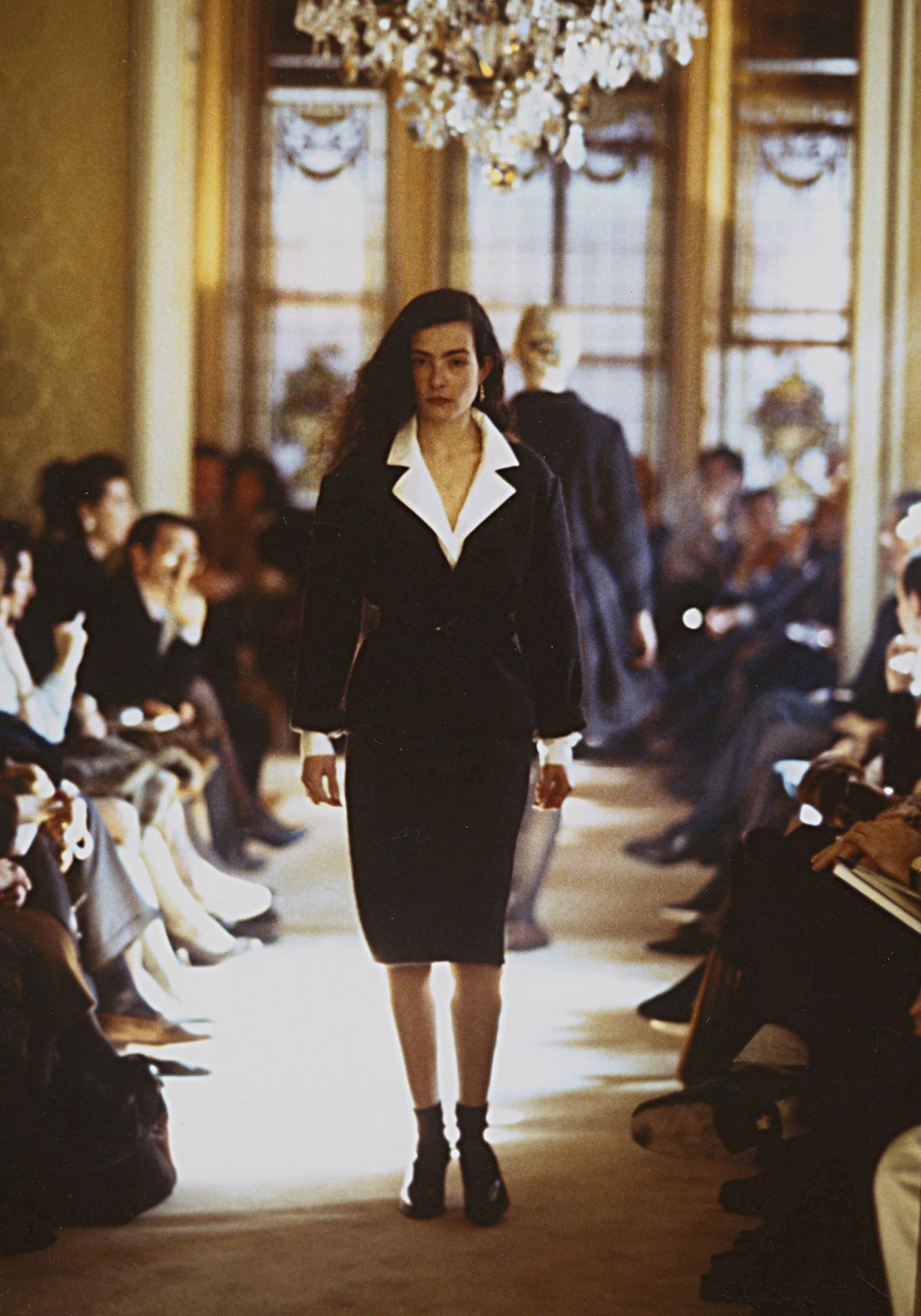 6. The Prada Group owns several other brands, including a bakery
The Group owns some of the world's most prestigious luxury brands, Prada, Miu Miu, Church's, Car Shoe and the historic Pasticceria Marchesi. In 2014 the Prada Group acquired control of the historic Pasticceria Marchesi, founded in Milan in 1824. The acquisition aims to promote an example of excellence in the 'food' industry and launch retail development projects.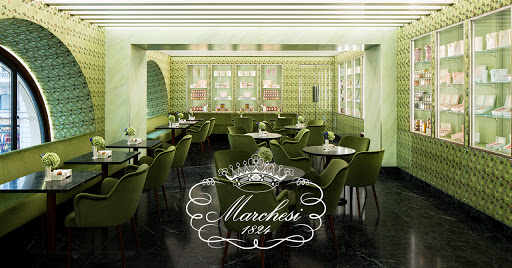 5. Prada's style is known for being classic and minimalist
Prada clothes and accessories have been described as both classic and eccentric, frumpy but hip, marked by an ambiguous techno-retro sensibility. On the one hand, Prada's style is modern, drawing on northern Italian traditions of discreet elegance and fine craftsmanship. On the other hand, as Miuccia Prada said in 1995, "I make ugly clothes from ugly material. Simply bad taste. But they end up looking good anyway." She may have been referring to that season's "bad taste" collection, featuring such styles as a Formica check design, which evoked the look of 1970s polyester. 
Several years later she said, "I have always thought that Prada clothes looked kind of normal, but not quite normal. Maybe they have little twists that are disturbing, or something about them that's not quite acceptable. … Prada is not clothing for the bourgeoisie."
Unlike other popular designer brands, Prada is known to abstain from loud, flashy logos on their bags and rather for its understated elegance. Moreover, it's only meant to be recognized by the inner circle and those "who know".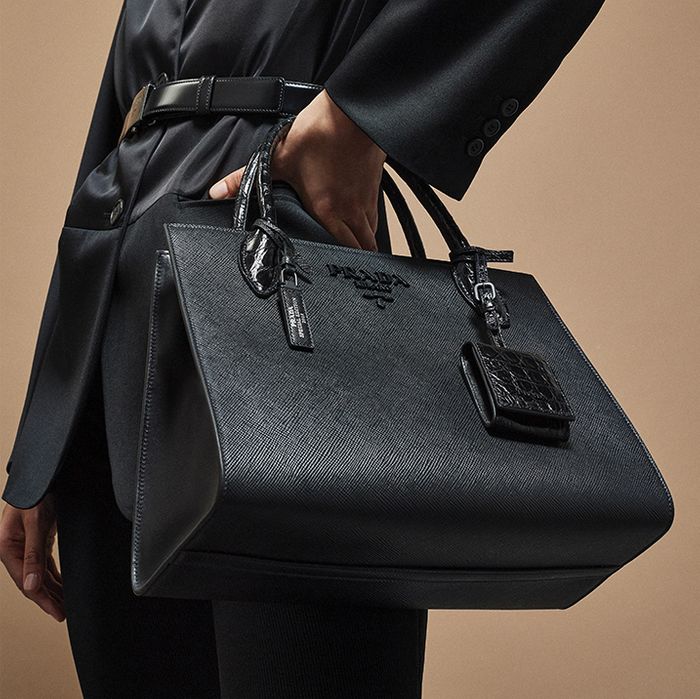 4. Anna Wintour wore a full Prada outfit to a screening of 'The Devil Wears Prada'
The Devil Wears Prada is perhaps the most beloved film about the fashion world. Inspired on a tell-all novel written by a previous personal assistant of Anna Wintour, the movie portraits the hectic schedule and harsh life of those working under Miranda Prisley, AKA Anna Wintour. But Wintour did not respond negatively to the movie, in fact, she famously attended the special premier in New York – wearing full Prada!
3. The famous Prada Galleria bag is named after Galleria Vittorio Emanuele II
Rooted in tradition, the Galleria is more than just a bag, it's an icon. Though the bag was originally introduced in 2007, the history of the bag dates back to Prada's humble beginnings. The bag gets its name from the "Galleria Vittorio Emanuele II", which is where Mario Prada opened his first store in Milan in 1913. Crafted from Prada's iconic Saffiano leather, the bag represents everything that Prada's DNA is rooted in.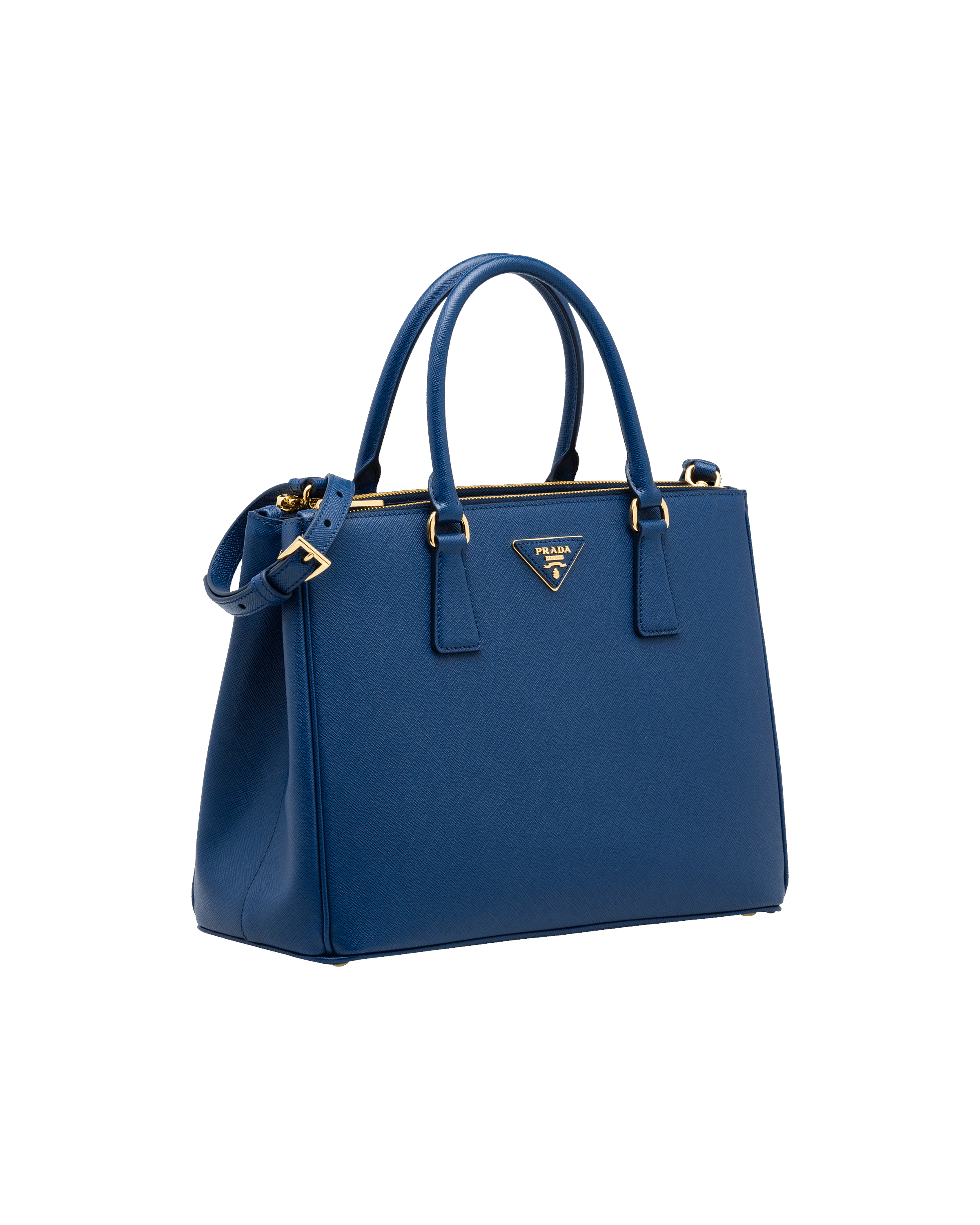 2. The Prada Nylon bags were responsible for their success in the 80's and 90's
In 1984, Prada forayed into a more modern aesthetic and released a bag made of pocono nylon – a material used for military tents. It was durable, water-proof and beautiful – and it was a massive hit. As she expanded, Miuccia's forward-thinking ideals were often reflected in her designs. Prada became known for a cool, refined elegance – in direct contrast to the glitter-laden, sex-heavy 80's. The first success was the iconic black nylon backpack. In fact, this handbag was such a hit that because of it Miuccia Prada was named one of the 30 most powerful women in Europe according to Wall Street Journal in the 1980s.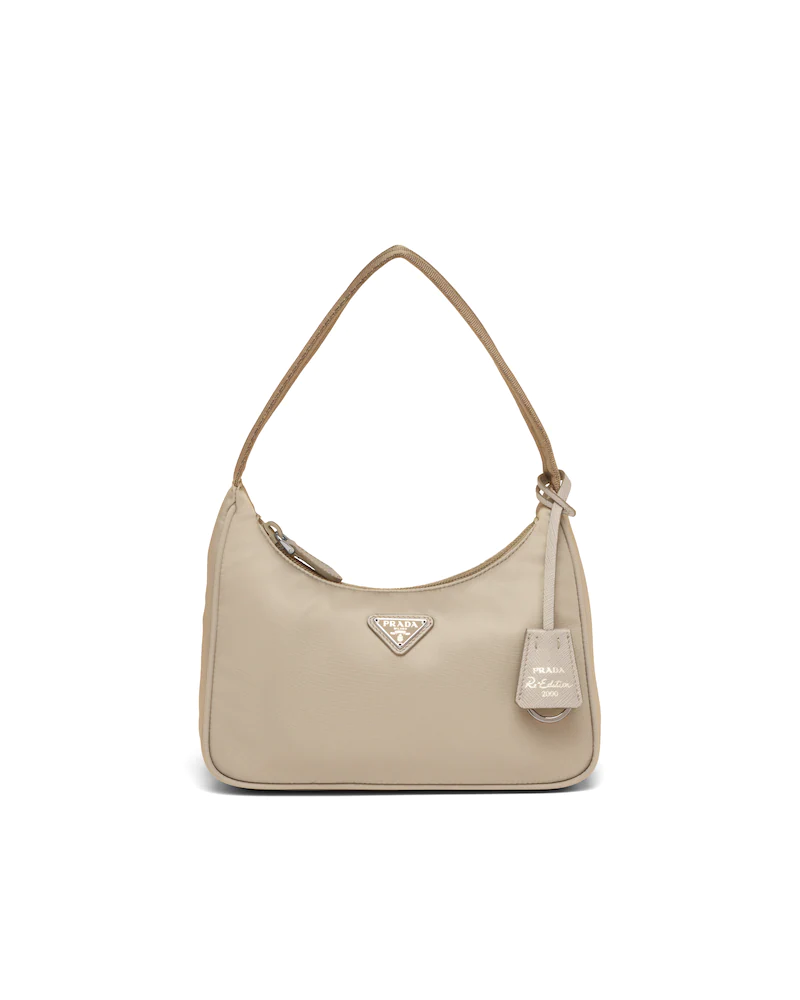 1. The Saffiano leather is the classic Prada leather
It was Mario Prada who invented this sturdy material. Saffiano is a textured leather which makes it extremely resistant to scratches. The texture isn't a natural characteristic of the leather, but is made by machinery. Saffiano stands out because of its cross-hatched structure, which forms the diagonal print. The stiff leather is usually made from calf skin, with a wax on top, on which the structure is pressed into. The leather is treated by a machine, which is heated up to 70 degrees Celsius. After the leather is pressed, for 10 to 15 seconds, It's treated with the wax finish, and then pressed to create the signature cross-hatched texture.
Because of the wax finish, the leather is very durable and will remain virtually scratch- and crack free. Even with heavy wear, your Saffiano tote will always hold its shape.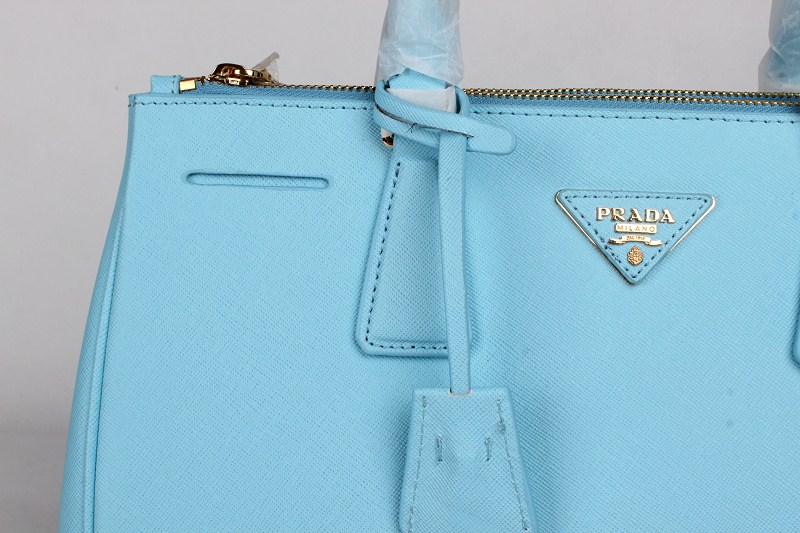 Hope you enjoyed the 10 Things You Didn't Know About Prada! Make sure to check out my post about The Best Prada Bags!