Welcome to our list of 10 Things You Didn't Know About Roger Vivier!
Born in 1907, Roger Vivier, known as the Fabergé of footwear, created shoes that looked like works of art. And today the Roger Vivier brand continues to design some of the most amazing shoes out there. When it comes to luxury shoes it doesn't get any better than Roger Vivier. Roger Vivier was an artist who made it his life's work to bring fantasy, fun and creativity into the world of footwear. Here I'll show you the history of the brand as well as their most iconic styles! I'm sure you have seen his famous buckle before.
So, without further ado here are 10 Things You Didn't Know About Roger Vivier:
10. Vivier started designing shoes for actresses and singers
In 1924, Roger Vivier began his sculpture studies at the Paris School of Fine Arts, which he abandoned two years later to learn the art of shoemaking and start an apprenticeship. Fascinated by the world of theatre and music halls, Vivier designed some stage decors. During Monsieur Vivier's frequent visits to the Moulin Rouge, the Casino de Paris and the Folies Bergères, he meets the French singer Mistinguett and actress Josephine Baker, and creates his first made-to-measure shoes for them.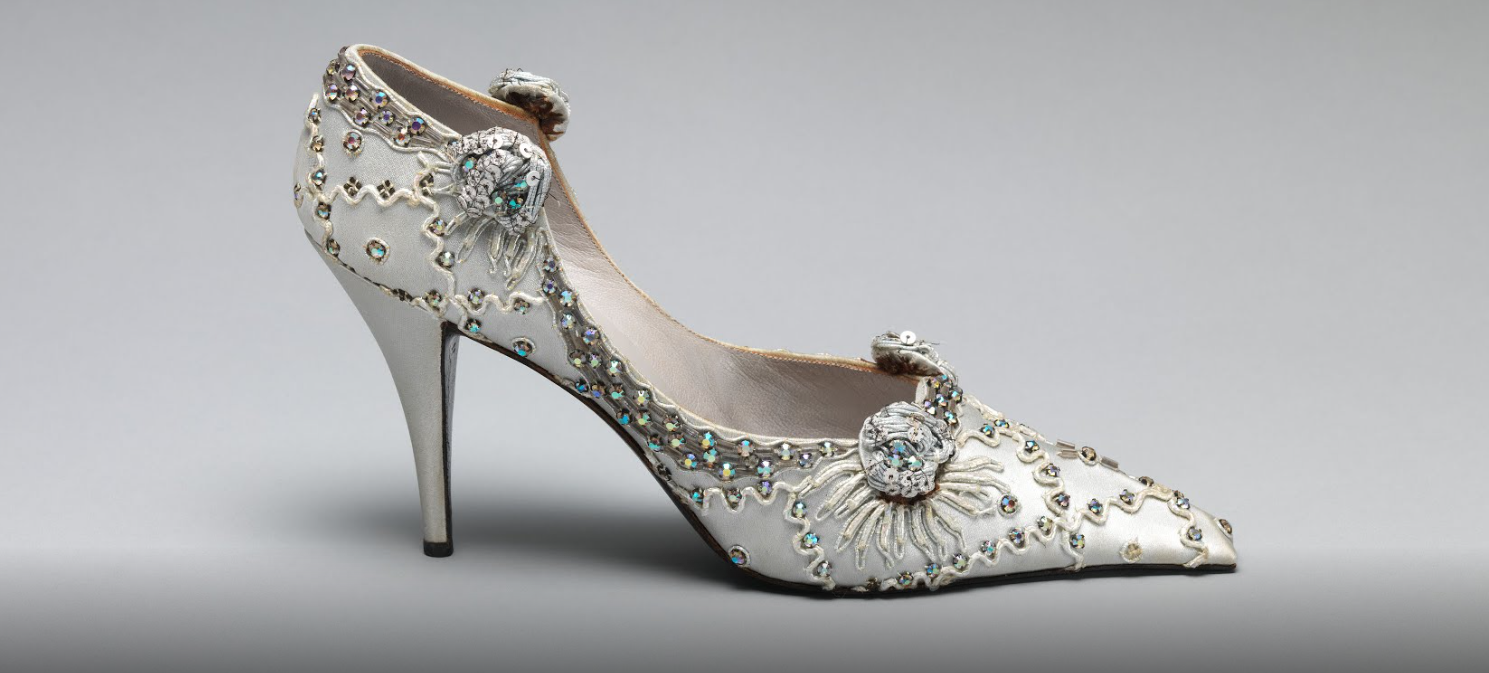 9. He opened his first boutique in 1937
Following the success of his footwear creations, in 1937 he opened his first boutique on rue Royale in Paris. Heels were his field of excellence and he designed some of the most revolutionary shoes ever made. He was a skilful artisan with a genuine passion for feminine elegance and a flair for elevating shoes to proper works of art, working hand in hand with celebrated French embroidery houses. He said: "I have always been passionate about design. I review my sketches hundreds of times because I want to make sure that the idea I have in my mind is correct and respects the architecture of the foot." And that passion brought him some exceptional clients!
Famous women from all over the world would come to obtain shoes so precious that, in some cases, "they would rarely see asphalt," as Vivier would say, adding, "they were bought for really special occasions."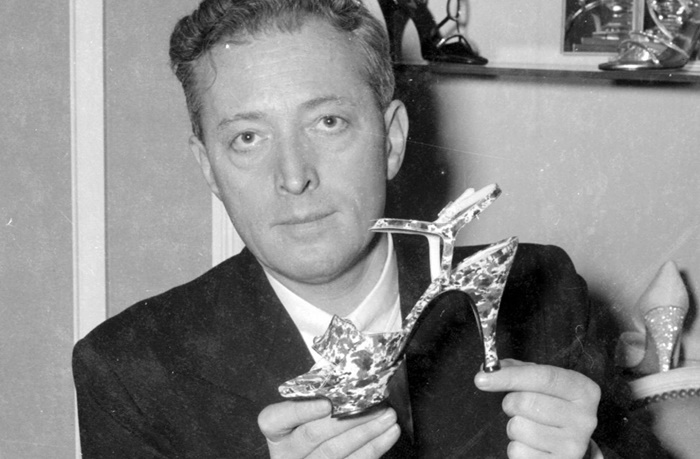 8. He dressed prominent women
Roger Vivier is often remembered for dressing a list of exceptional women. He designed the shoes Her Majesty Queen Elizabeth II wore in 1953 on her coronation day, making him the only French designer worn for the prestigious event. He also crafted acclaimed creations for the greatest personalities of his times: the Duchess of Windsor, Princess Soraya of Iran, Marlene Dietrich, Elizabeth Taylor and Brigitte Bardot. And, of course, Catherine Deneuve in "Belle de Jour", the film in which the iconic heels featuring the silver buckle made their first appearance.
Today, Roger Vivier continues supporting the talent and excellence of outstanding women such as Cate Blanchett, Scarlett Johansson, Charlize Theron and Jennifer Lawrence.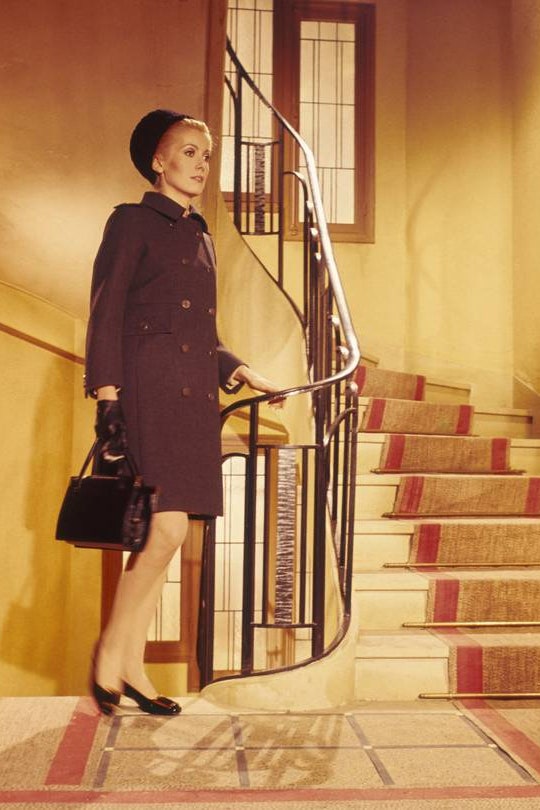 7. Vivier designed shoes for Christian Dior
When Christian Dior opened an atelier for shoes, he engaged Roger Vivier as his designer. He worked with Dior from 1953 to 1963. Vivier designs for Dior were famous for their innovative toe and heel shapes and for their elegance and harmony. He viewed his shoe designs as a fundamental part of Dior's fashion. It was the first, and last, time that the couturier partnered with a designer for footwear.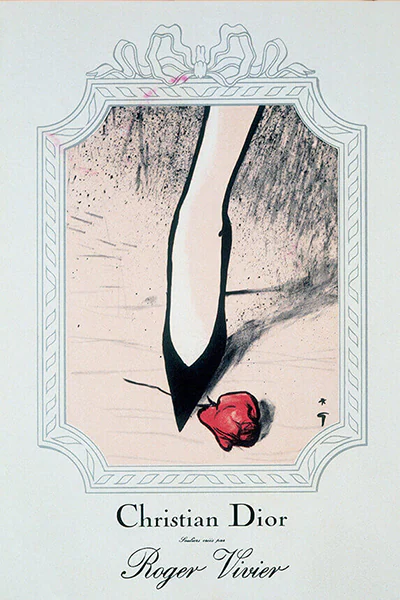 6. Vivier invented the Stiletto heel
The invention of the Aiguille or stiletto heel is probably Monsieur Vivier's greatest contribution to women and fashion. Described as a heel that "traced a silhouette with a single stroke," the stiletto complemented the proud bearing of Christian Dior's haute couture models, and allowed women all over the world to achieve new heights. Today every major shoe brand has a version of stiletto heels, it is a classic woman shoe and we have Roger Vivier to thank for that.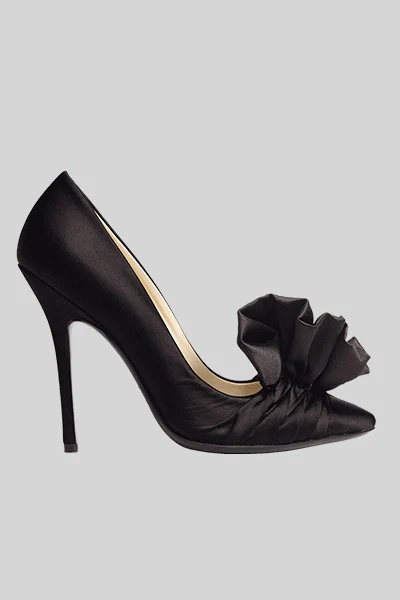 5. Vivier designed several iconic styles
During his career Roger Vivier designed several shoes that made history and continue to be staples of the house today. In 1953 Monsieur Vivier creates a pair of shoes with a bejeweled ball decorating the heel for German actress and singer Marlene Dietrich. This style continues to be featured in current collections. In 1959 he creates the Choc heel. 
He says of his creation: "In its apparent simplicity, this shoe is the culmination of a long search for a balance between the line of the heel and the tension. With this model, I tried to combine the simple and fashionable, without falling into the superfluity of the ornaments or of extravagance".
4. The Virgule heel was one of his most important creations
It was 1963 when Roger Vivier created one of his most iconic heel inventions, the Virgule (which translates to comma in English). The heel imitates the shape of its namesake with a pronounced curve that rolls under the foot – a style never seen before in footwear. This style continues to appear on the brand's designs even today, is definitely a legacy style that inspired many iterations from different brands.
Is it just me or does this shape reminds you of Amina Muaddi heels? 
3. The Belle Vivier is the most iconic style of the brand
It was 1965 when Roger Vivier was catapulted to stellar success. He designed a classic black pump, embellished with an oversized chrome-plated buckle for Yves Saint Laurent's presentation of his Mondrian collection. The shoes became the most in-demand footwear of the season with women flocking to Vivier's boutique in Paris to buy a pair. In 1967, the shoes were forever immortalized on film as Catherine Deneuve wore a pair in "Belle de Jour," and has since been known as the "Belle Vivier" – the Maison's most iconic style.
Inspired by the Belle the mason designed another iconic style in 2016. Hand crafted by Italian artisans in materials such as satin and velvet, the Flower Strass is distinguished by bejeweled flowers adorning the signature metal buckle. Today, red carpet favorites such as Nicole Kidman and Céline Dion, as well as the First Lady of France Brigitte Macron, are all aficionados of the Flower Strass, making it another icon for Roger Vivier.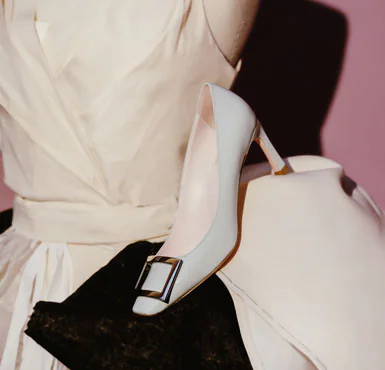 2. Roger Vivier was the first accessories brand to launch a Haute Couture collection
In 2007, Roger Vivier was the first accessories brand to launch an Haute Couture collection. This collection is comprised of limited-edition shoes and bags, hand-crafted by artisans with precious Italian leathers, unique fabrics and adorned by colored stones, making every piece exceptional. Creativity, rarity and excellence in craftsmanship are the pillars of Maison Roger Vivier Haute Couture collection. These are all distinguished creations that can only be Vivier.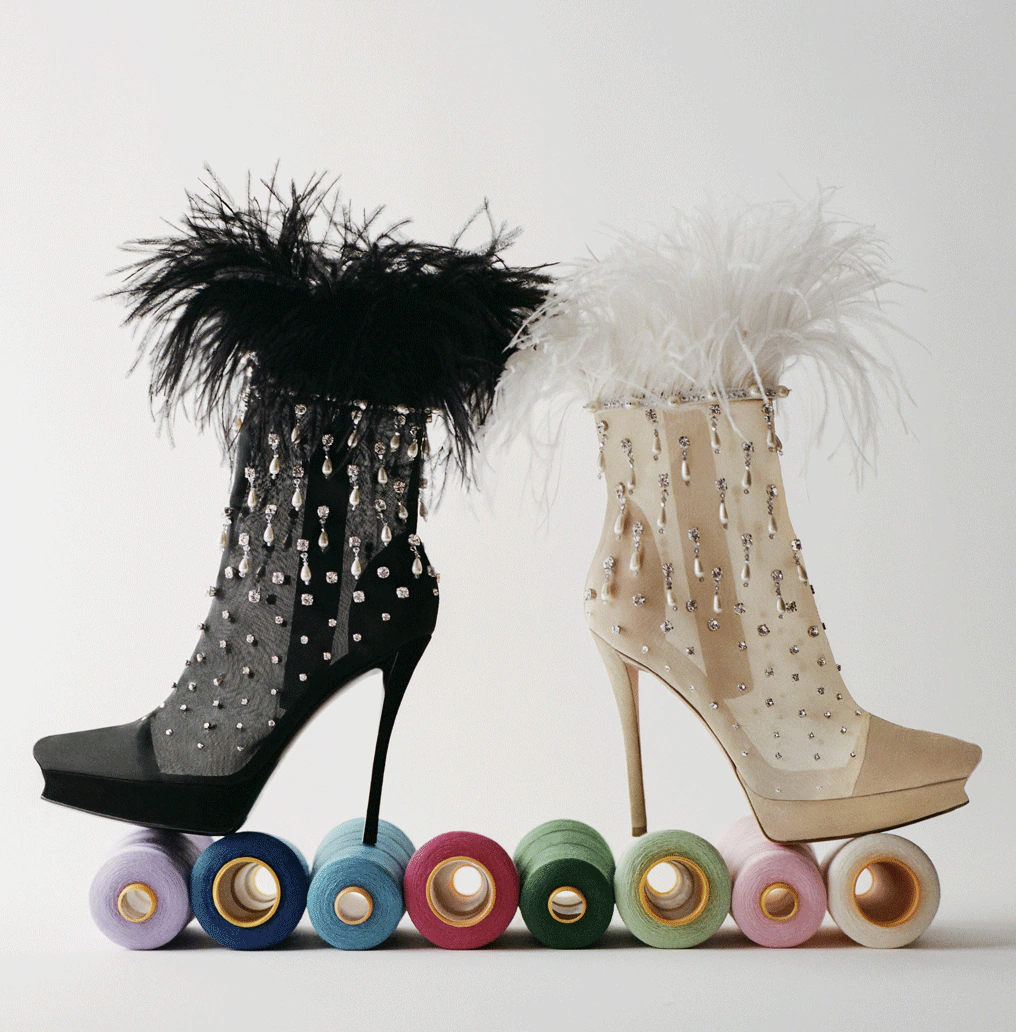 1. Roger Vivier launched a sneaker collection in 2018
Previously only focused on dress shoes the mason is now focusing on athletic shoes as well. When the creativity of couture is paired with the energy of running, the outcome is an unexpected mix of luxury and sporty style. For the first time in 2018, Roger Vivier introduced a new running shoe inspired by one of its most emblematic styles. Designed by Creative Director Gherardo Felloni, the Viv' Run sneaker, in mesh fabric, net and neoprene, is at the unlikely intersection of high fashion and running. A reference to the iconic design of the Belle Vivier, the traditional shoe laces of a running shoe give way to a signature buckle, in either rubber or embellished with crystals, creating a unique contrast between high performance and high style.
I can't think of a more iconic sneaker to take out for a run!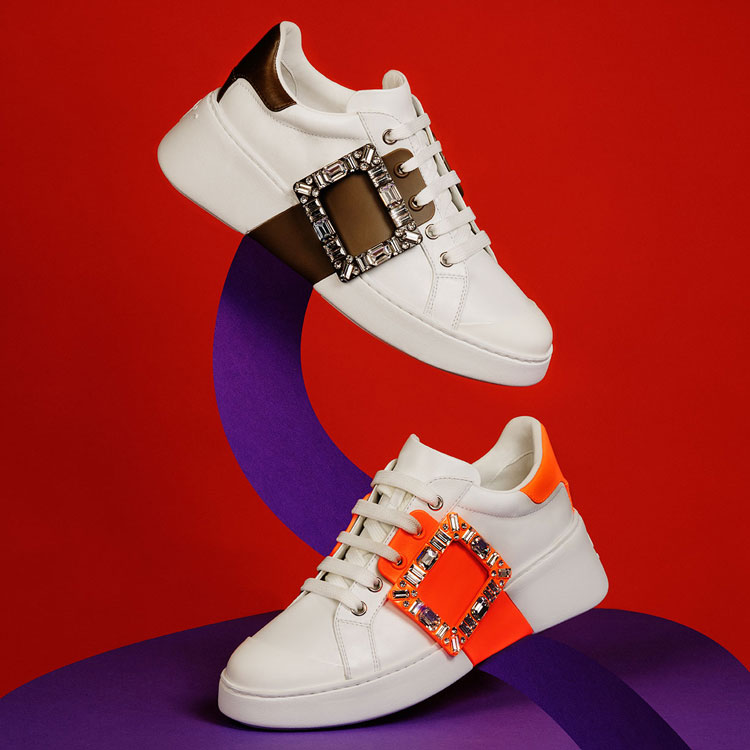 Hope you enjoyed the list of 10 Things You Didn't Know About Roger Vivier! Make sure to check out my post about The Most Classic Designer Heels!