Welcome to our list of 10 Things You Didn't Know About Rolex!
Rolex is perhaps the most famous watch brand in the world. Men and women alike dream of owning one of their iconic models. Rolex is not just about prestige, it is also about amazing quality and innovation. Yes a Rolex is a status symbol, but is also so much more! Here I'll show you 10 things you didn't know about the brand and I'll also show you why Rolex is so much more than the famous crown logo.
So, without further ado here are 10 Things You Didn't Know About Rolex:
10. It was founded in 1905
Rolex is a British-founded Swiss watch designer and manufacturer based in Geneva, Switzerland. Founded in 1905 as Wilsdorf and Davis by Hans Wilsdorf and Alfred Davis in London, England, the company changed its name to 'Rolex' in 1908. After World War I, the company moved its base of operations to Geneva because of the unfavorable economy in the United Kingdom. Since 1960, the company has been owned by the Hans Wilsdorf Foundation, a private family trust.
The Hans Wilsdorf Foundation owns and controls Rolex to this day, and donates much of its income to charity and social causes in Geneva, Switzerland.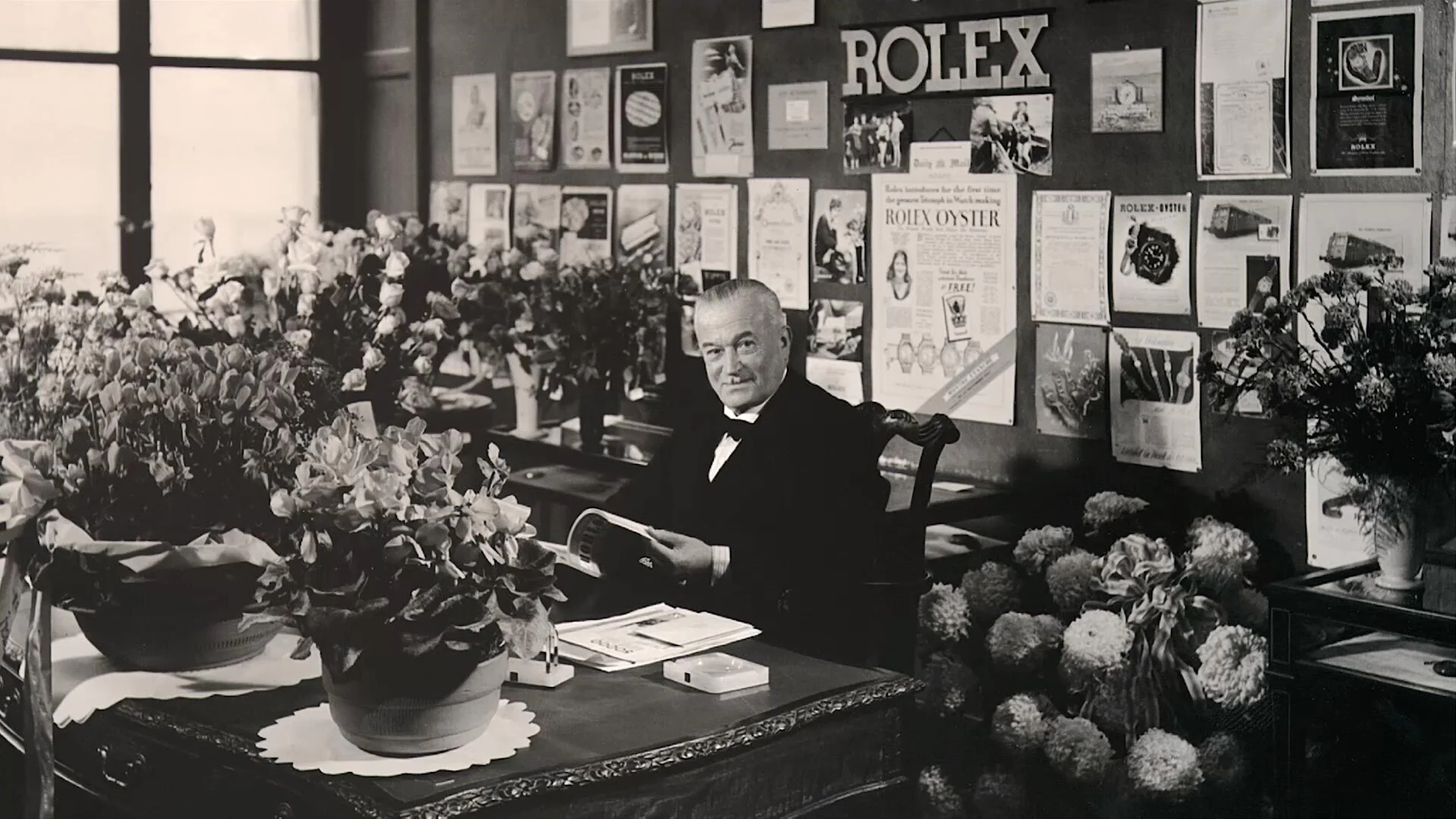 9. Rolex invested in wristwatches in the early 1900s
When men began wearing watches on their wrists instead of in their pockets in the early 1900s, it swiftly became clear that the new timepieces would lead much harsher lives. Pocket watches were sheltered inside clothing and largely spared from exposure to rain, moisture and dust. The more vulnerable and less accurate wristwatch was simply a smaller version of its larger alter ego, and commonly regarded as a fragile item of women's fashion. Rolex's founder Hans Wilsdorf noted that the wristwatches of the time were something of a laughing stock among men, and there he saw an opportunity. He staked the future of his business on the wristwatch. He focused on improving the quality and durability of the model, and he did just that!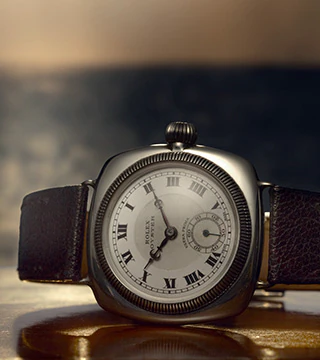 8. Rolex invented the first waterproof watch
By 1910, the accuracy of a small Rolex wristwatch rivalled that of the pocket watch. However, Wilsdorf realized that its intricate mechanism could only be reliable if it were protected in a hermetically-sealed case that kept out damaging moisture and dust. Rolex brought out its first attempt at a waterproof and dustproof watch, the Submarine, in 1922. It turned out to be an impractical design, relying on a second outer case to protect the main watch body. The outer shell had to be opened every day in order to wind the watch, thereby also weakening the metal gasket that sealed the opening. Hans Wilsdorf was nonetheless convinced that the overall concept would change the watchmaking industry.
With significant improvements the first waterproof wristwatch was the Rolex Oyster.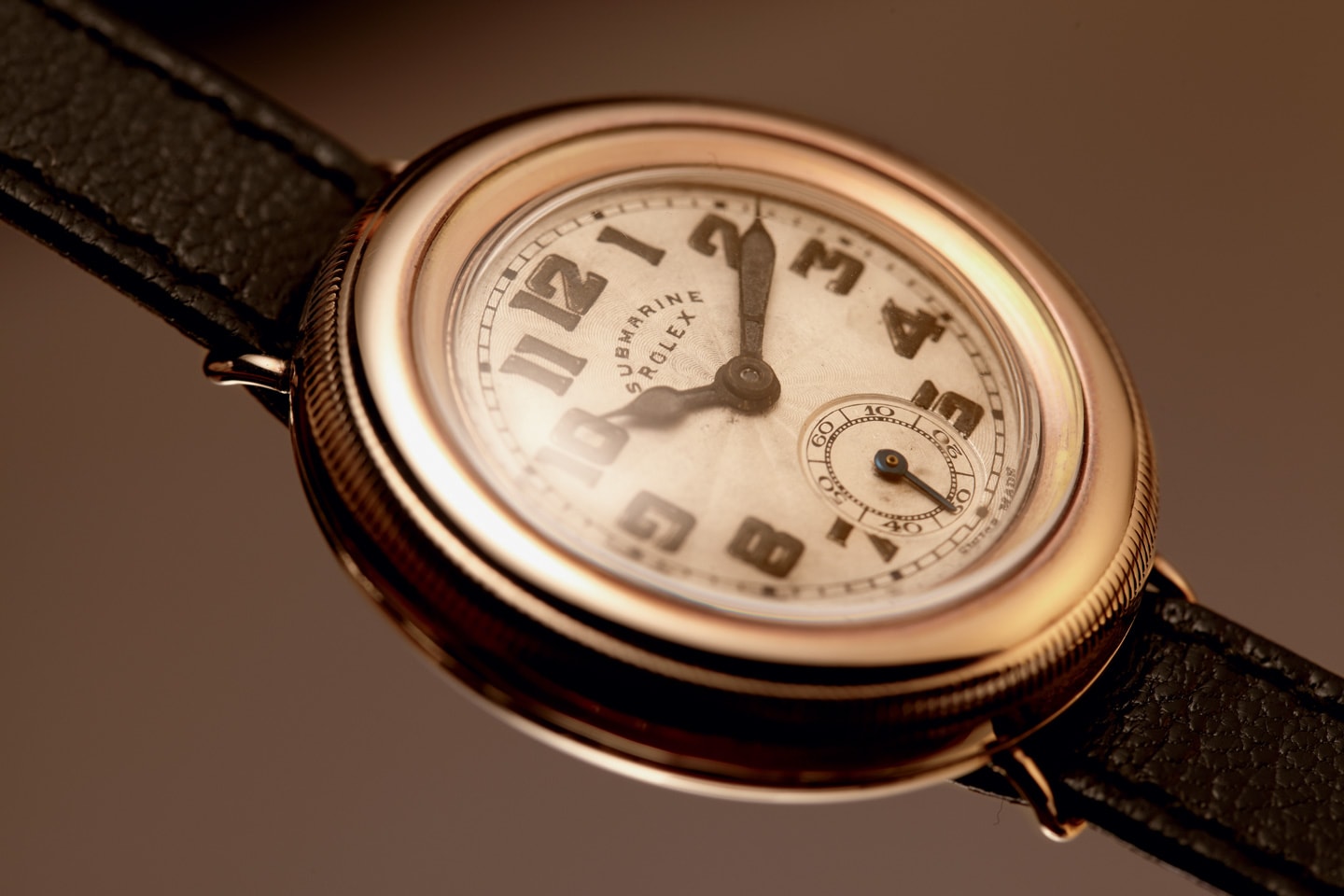 7. The birth of the Rolex Oyster
In 1927, a young British secretary called Mercedes Gleitze took a place in watchmaking history with a sporting exploit that brought the first waterproof watch to the world's attention. The 26 year-old swam the English Channel wearing a Rolex Oyster, spending more than 10 hours in the chilly waters between France and Great Britain. At the end of the swim, the waterproof wristwatch was declared to be in perfect working conditions. She was the first Englishwoman to manage the arduous swim, still a rare feat at the time, and she earned huge popular acclaim. The watch was dubbed Oyster because it was clamped shut like an oyster shell and could survive under water.
When the Oyster was displayed inside a fish tank or bowl in jewelry shop windows to demonstrate its waterproof qualities, it impressed passers-by and forever changed the standards for wristwatches.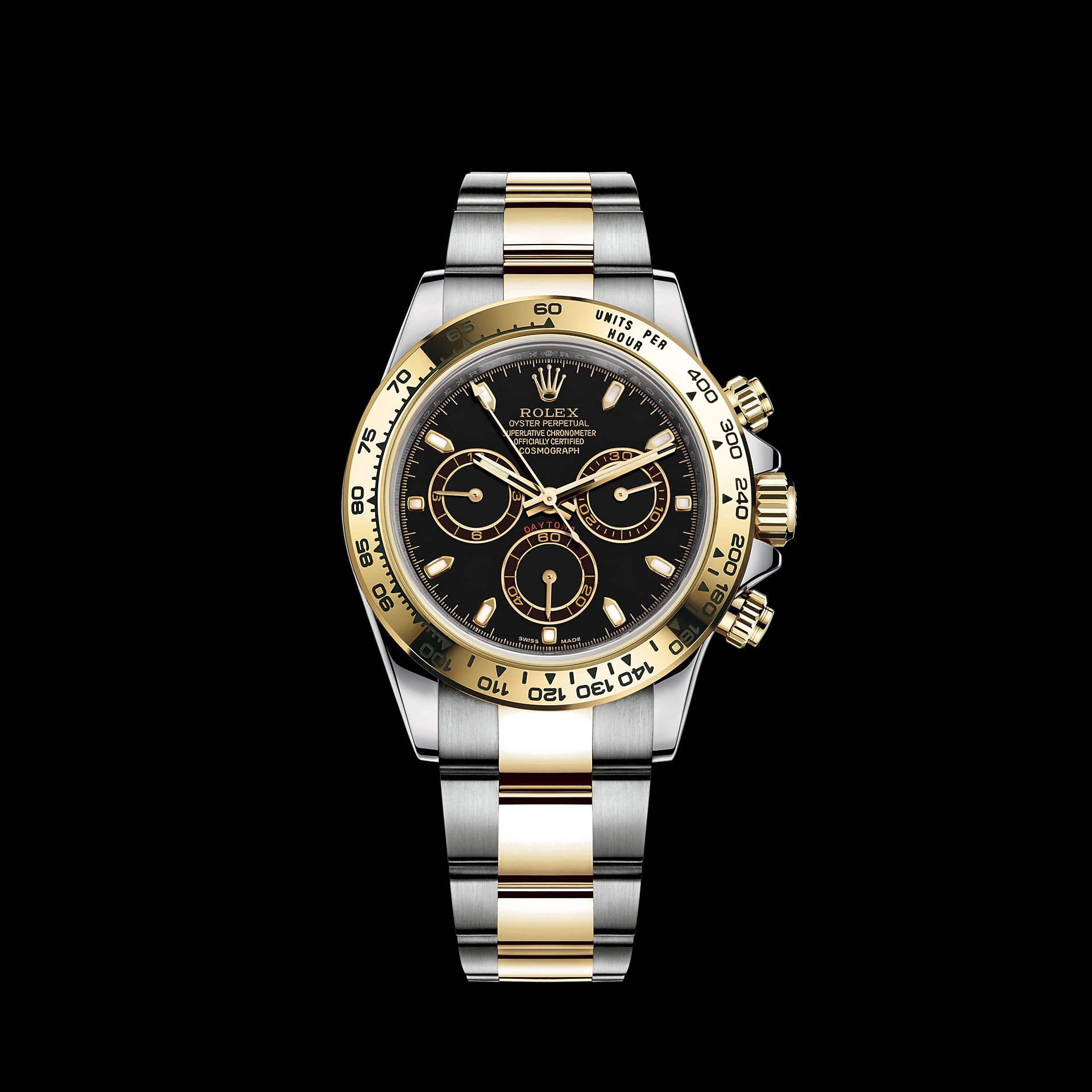 6. The birth of the Rolex Daytona
Rolex and Daytona are two evocative names that came together decades before the first Daytona watch began production in 1963. In the early 1930s most watches were tested on the wrists of athletes and adventurers, and not exclusively in high-tech laboratories as they are today. Rolex founder Hans Wilsdorf, however, recognized the advertising potential of motorsport, and signed a contract with the racing driver Sir Malcolm Campbell. In March 1935, Campbell set one of his final records on the sandtrack at Daytona Beach, increasing the world land speed record.
In 1963 Rolex began producing the Daytona that was designed to meet the demands of professional racing drivers. Years later, in 1991, Rolex became the main sponsor of the 24 Hours of Daytona race at Daytona International Speedway.
5. Rolex watches are purpose-built
Rolex really is considered the original 'tool watch'. Most Rolex watches were created for specific, functional purposes — and often very adventurous ones — not simply as jewelry or decoration. The GMT-Master, for example, was created at Pan Am's request for its pilots, who were experiencing a new phenomenon called jet-lag. They wanted a watch that told the time in two time zones at once. Likewise, the Submariner was made specifically for divers. The Milgauss was introduced in the 1950s for people who worked in highly electromagnetic environments such as early nuclear research labs. It was an anti-magnetic watch that could withstand one thousand 'gauss' of magnetism. 
It was unusual for people to wear watches like this in civilian life back when they were created, but wearing them for everyday use eventually became cool, and remains so to this day.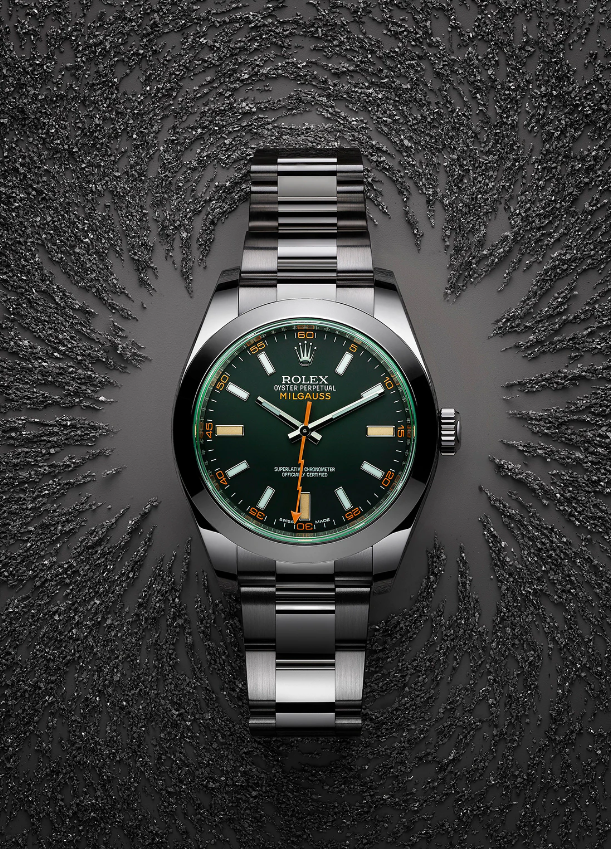 4. The value is in the details
Various dials, bezels, crown guards and other features that vary so widely even for specific models can add much to the value and collectability of a watch. These nuances, such as an 'underline' dial, an 'exclamation' dial, or a 'Bart Simpson' dial can boost a watch's value enormously. Suddenly a $5,000 watch is worth $50,000, all because of a tiny detail.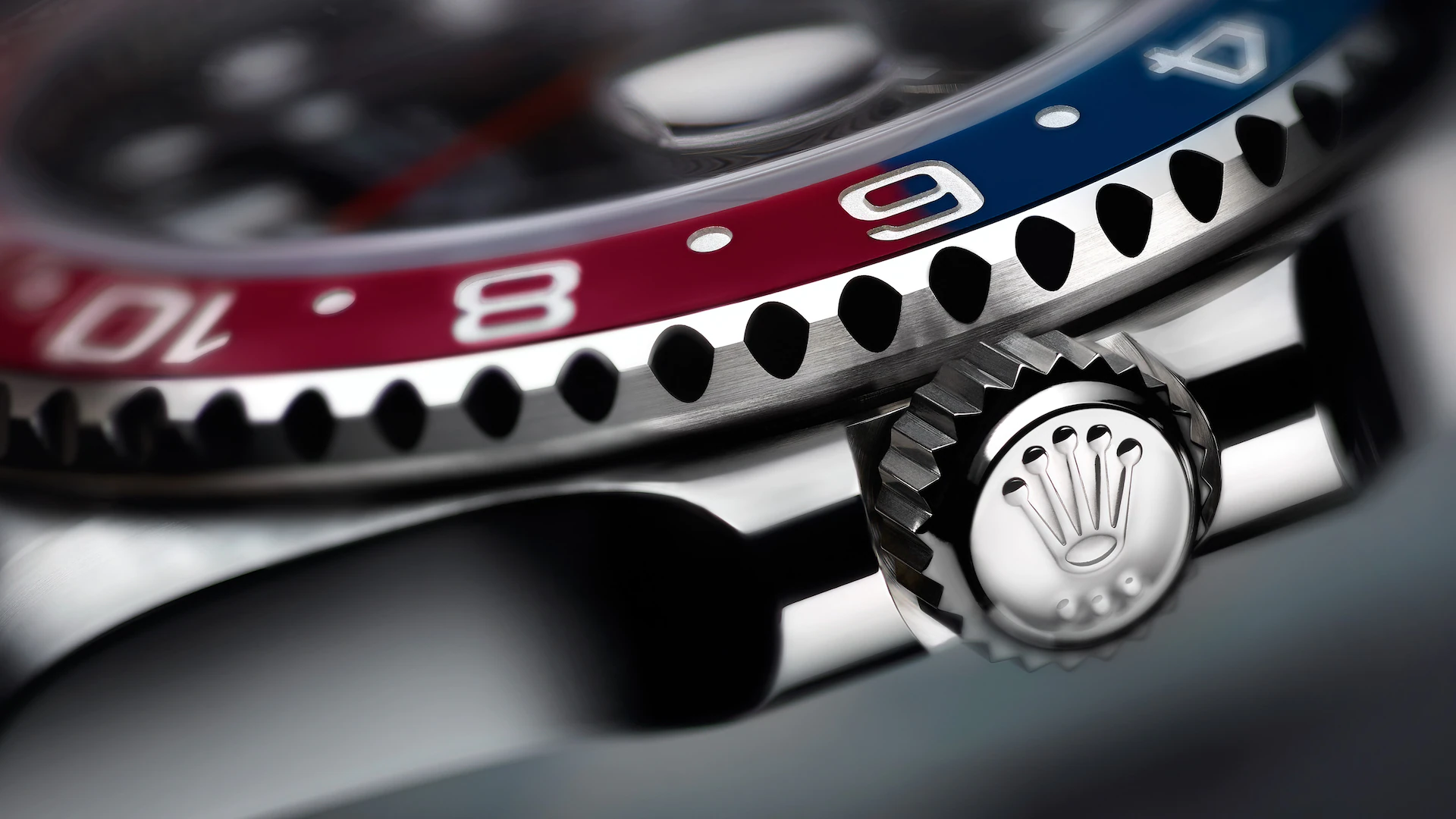 3. You can accessorize your Rolex watch
Rolexes are versatile in ways that many other watch brands are not. Changing the entire look and feel of a vintage Rolex can be as simple as popping off a bracelet and adding a super-cool Italian leather strap or a nylon NATO strap. One watch can so easily become many different watches simply by accessorizing. This is very common for vintage Rolex watches, back when some of these watches were new, authorized dealers would happily change an oyster bracelet to a jubilee bracelet, or a bracelet to a strap upon request in the store. That's not the case for most other fine watchmakers.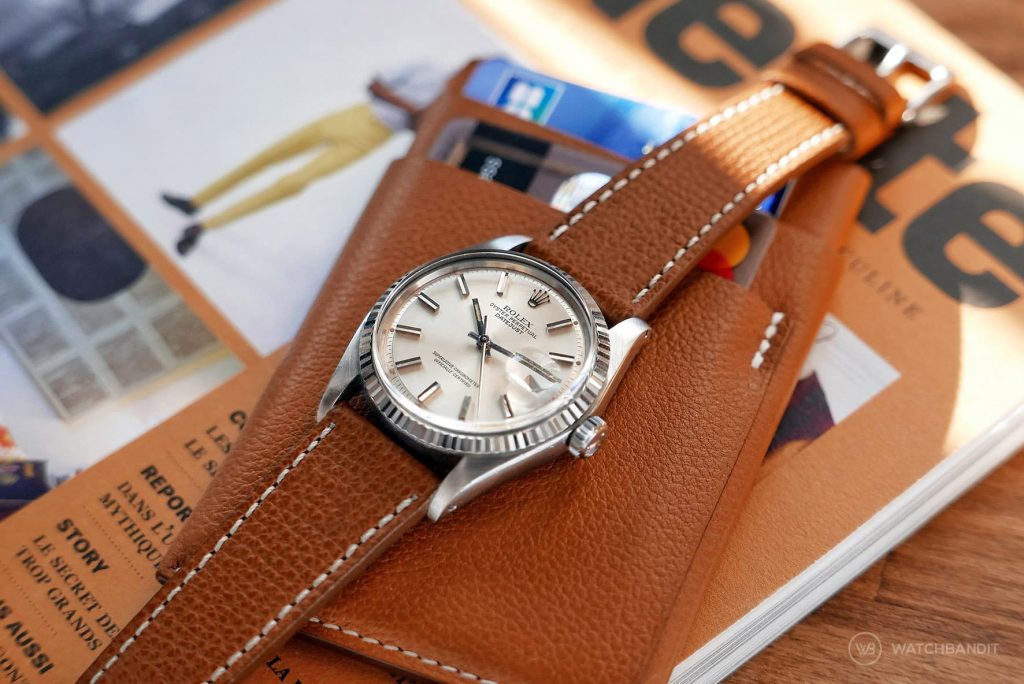 2. The value of a Rolex watch just keeps growing
Vintage Rolexes have strong intrinsic value and we only see those values rising for examples that are in good condition. Rolex collectors get excited about owning a wearable investment, which is really what vintage Rolex has turned into — particularly with sports models such as the Submariner, the Daytona and the Explorer. These are models that continue to grow in value faster and steadier than most other existing classic watches. In general, the dressier Rolexes don't gain value as quickly, but there are exceptions. Super-rare dress models such as the elusive stainless-steel Day-Date are valued in the several-hundred-thousand-dollar range.
In recent years the demand for Rolex watches has increased significantly, which led to a worldwide Rolex shortage, meaning it can be extremely difficult to buy a new Rolex. And that only increased the price of Rolex watches on the second-hand market.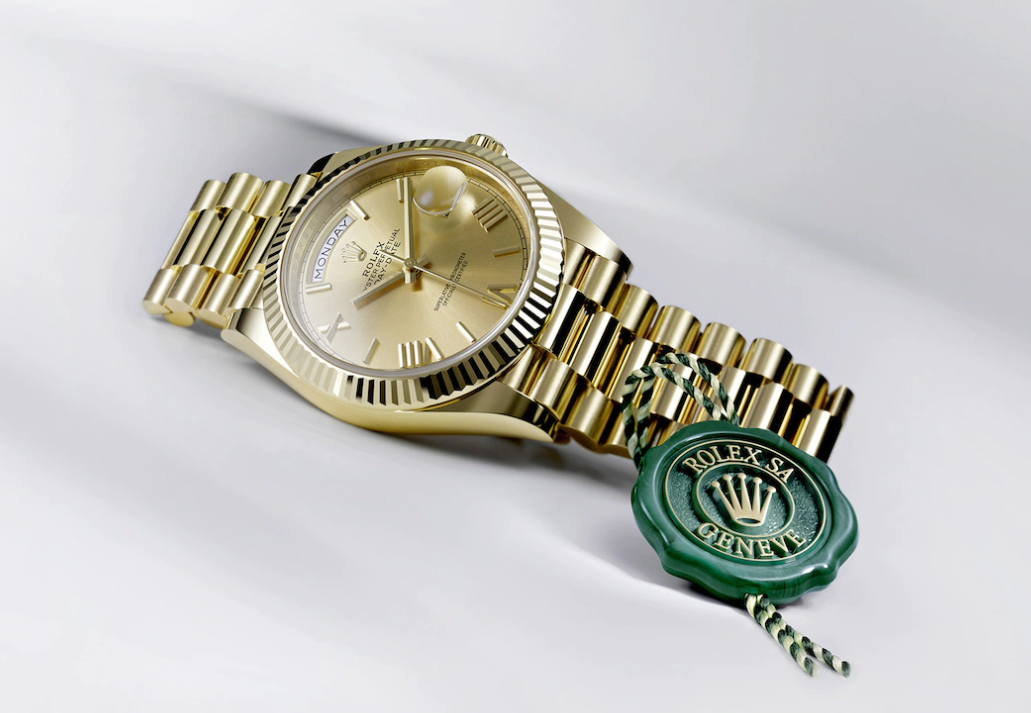 1. Rolex watches are tough
The Rolex Explorer, for example, was created to be exceptionally robust, with special lubricants in the movement that could withstand extreme changes in temperature. Rolex specifically had high-altitude mountain climbers in mind, who might encounter profound temperature changes between day and night. One of the Explorer's early models, an Oyster Perpetual chronometer accompanied Sir Edmund Hillary and Sherpa Tenzing Norgay on the first summit of Mount Everest in 1953. It survives in working condition today at the Beyer Watch and Clock Museum in Zürich.
As I said, the fact that Rolex watches are created for specific, functional purposes only add to the desirability of the brand.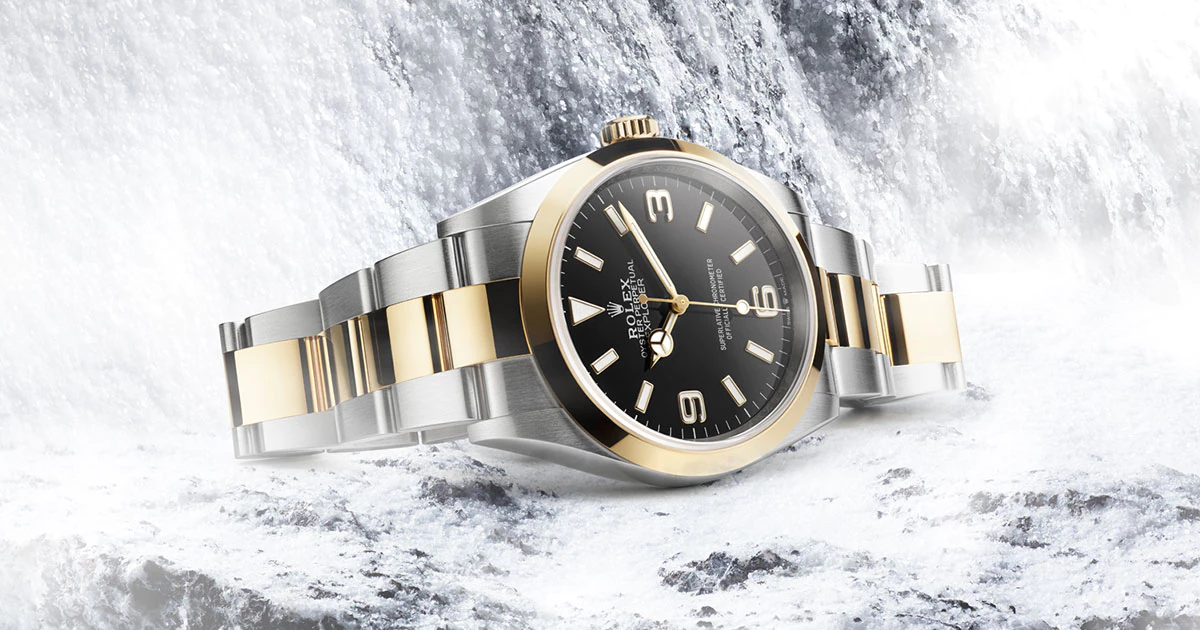 Hope you enjoyed the list of 10 Things You Didn't Know About Rolex! Make sure to check out my list of The Best Luxury Watches for Women!