Welcome to our list of the 10 Things You Didn't Know About Valentino!
Valentino is an Italian luxury fashion house founded by Valentino Garavani. The Maison Valentino plays a major role in the luxury division through tradition and innovation, a necessary combination for a creative industry that generates the sense of beauty.
Valentino's fashion is displayed through the Haute Couture and Prêt-à-Porter lines for women and for men and through the Valentino Garavani accessories lines that include shoes, bags, small leather goods, eyewear, scarves, ties and fragrances. An aesthetic universe, present in over 100 countries through 175 Valentino directly-operated boutiques and over 1500 points of sale. Valentino clients include celebrities and royalty, such as Elizabeth Taylor, Anne Hathaway, Jennifer Lopez, Courteney Cox, Sophie Hunter and Princess Madeleine of Sweden.
Both the brand and Valentino Garavani himself are icons in the fashion world, staying in the top of the fashion industry for over 60 years. There are so many amazing Valentino accessories that I'm sure are on your wishlist!
So, without further ado here are the 10 Things You Didn't Know About Valentino:
10. Valentino was founded in 1959
In 1950 Valentino went to Paris, where he studied design and worked under some of the best Parisian designers of the time. In 1959 he decided to return to Italy and opened his own fashion house on the via Condotti in Rome. By November he made his debut with his first couture collection, displaying 120 luxurious outfits notable for their stoles and draped panels that emphasized the shoulders. The Sunday Times of London was quick to take note of the new designer, singling him out for the refined lines of his tailoring and the sophistication of his garments.
In 1960, Valentino met Giancarlo Giammetti in Rome. Giammetti, an architecture student, quickly became Valentino's partner, both professionally and romantically. Together, the pair developed Valentino into an internationally recognized brand.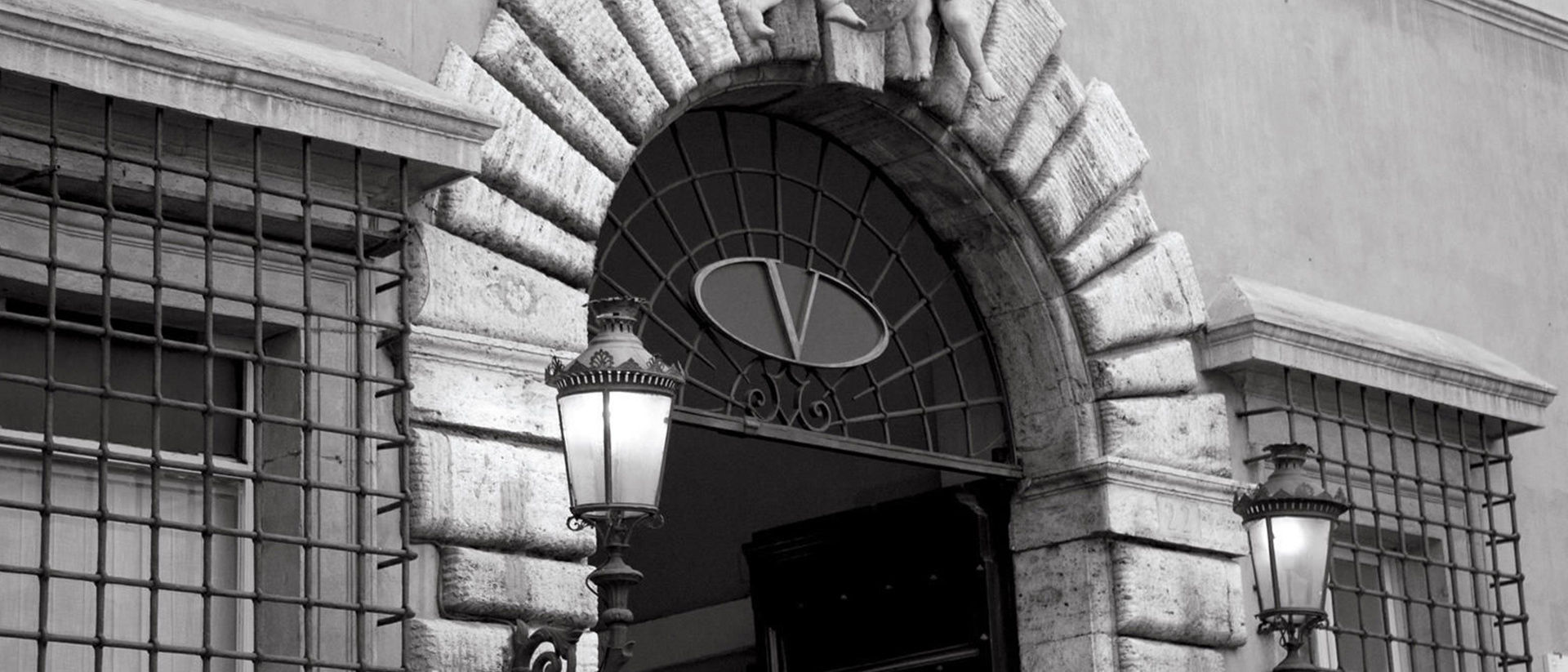 9. Valentino became known for the Valentino Red
In his first collections Valentino was praised for his unique and sophisticated draped dresses, but another thing that stood out was his use of the color red. In his first collection there was a dress in the color of poppies and this would later become known as "Valentino red". The Valentino Red is presented in every Valentino collection and it's so important for the brand that they developed a diffusion line called RED Valentino, that specializes in more youthful, eccentric fashion.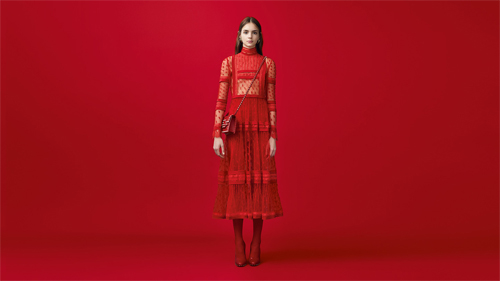 8. Valentino's international debut was in 1962
Valentino's international debut took place in 1962, at the Pitti Palace in Florence. The show cemented the designer's reputation and attracted the attention of socialites and aristocratic women from around the world. Within a few years, Valentino's designs were considered the pinnacle of Italian couture. For the first time French Vogue dedicated its cover to an Italian designer.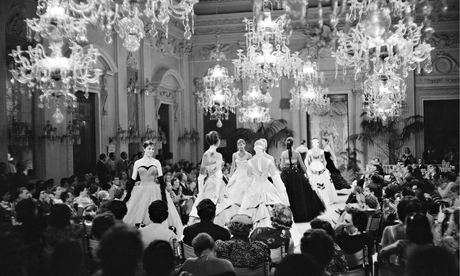 7. Valentino was one of Jacqueline Kennedy's favorite brands
Jacqueline Kennedy developed an interest in the designer's work after admiring friends in several Valentino ensembles. In 1964, Kennedy ordered six dresses in black and white, which she wore during the year following the assassination of her husband, President John F. Kennedy. She would remain a friend and a client from that point on, linking the Valentino name to her own iconic status in the fashion world. Valentino also designed the dress that Jacqueline wore when she wed Greek shipping magnate Aristotle Onassis in 1968.
This started off the fashion house's connection to influential women, with Valentino designing wedding dresses for the likes of Elizabeth Taylor, Anne Hathaway, Courtney Cox and Princess Madeleine of Sweden.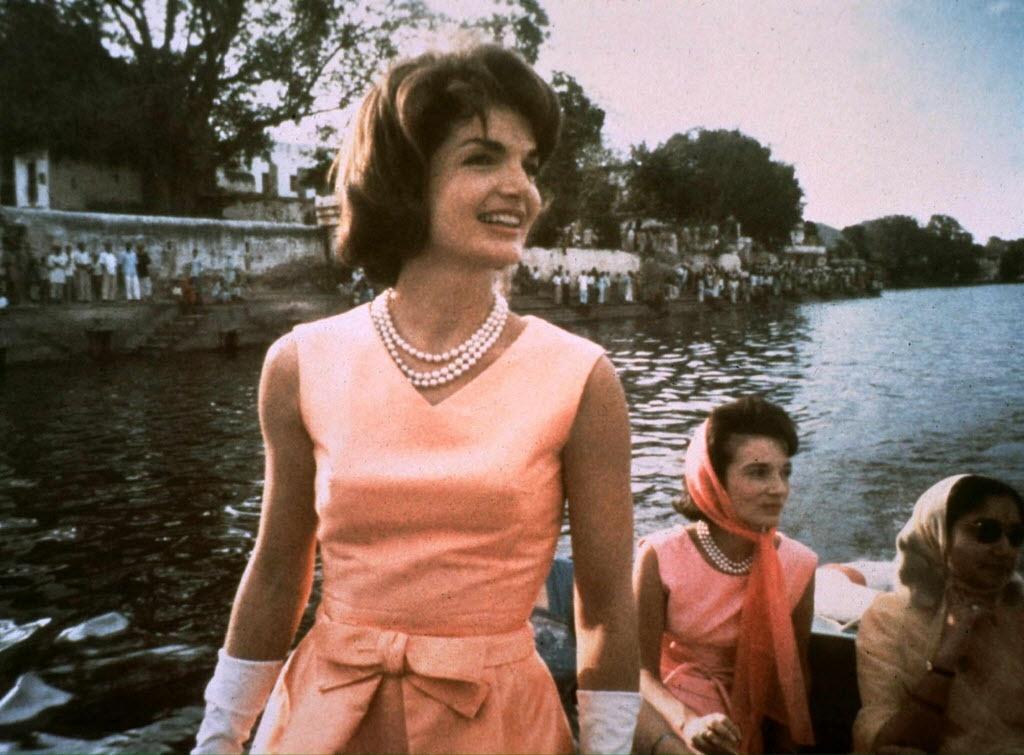 6. Valentino was against miniskirts
Valentino was outspoken about his dislike of miniskirts and in 1970 he launched the midi skirt, which has made a huge comeback in recent years. "I believe the miniskirt is dead once and for all," the designer said at the time. "I believe that the midi is the only chance for a return to elegance." It makes you wonder what he thinks now that miniskirts are really making a comeback.
5. Anne Hathaway was Mr. Valentino's favorite client
The designer has a sweet spot for Anne Hathaway. While he singled out Jackie Kennedy, Julia Roberts and Grace Kelly as some of the women he has been most honored to dress, if he had to pick just one, he said it would be his "daughter" Anne. He said: "I call her my daughter; we're so close. She asked me, 'When I get married, I want one of your clothes.' And I did it."
Anne Hathaway married Adam Shulman in 2012 and wore this amazing dress designed by Valentino Garavani.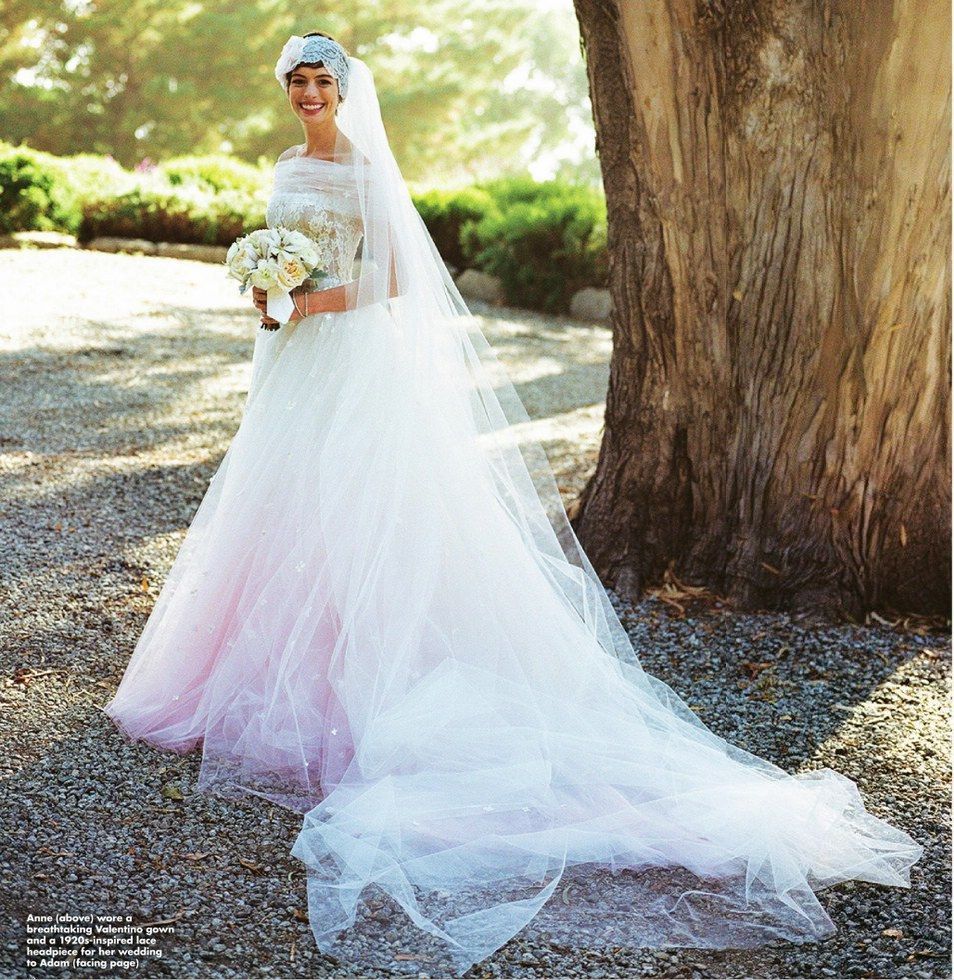 4. Mr. Valentino retired in 2007
In 2007, Valentino announced that he would hold his final haute couture show in January of the following year. This final show, presented at the Musée Rodin in Paris, featured legendary models including Naomi Campbell, Claudia Schiffer and Eva Herzigova, who had worked with Valentino throughout their runway careers. Mr. Valentino thinks things have changed for the worse since he relinquished creative control of his namesake brand. "Few people love and make beautiful clothes, clothes that are soft, smooth and elegant," he told Vogue U.K. He also noted when speaking with New York magazine that he "certainly won't miss the fashion world," adding, "It's ruined! Everybody's doing the same things. What's missing is challenge, creativity, cheerfulness. These days it's all about numbers!"
3. Maria Grazia Chiuri and Pierpaolo Piccioli took the helm as creative directors
Since 2008, Maria Grazia Chiuri and Pierpaolo Piccioli have assumed the positions as heads of the fashion house. Creative partners for over 20 years, the pair studied at the Istituto Europeo di Design in Rome and worked together at Fendi before being approached by Valentino to become accessory designers. They have become credited with bringing new life into the brand, reinventing and modernizing it for the new generation with the same glamour and elegance that Valentino is known for, but on a more subtle level.
In 2016 Maria Grazia Chiuri was appointed creative director of Dior and left Valentino. Since then Pierpaolo Piccioli is the sole creative director of the maison.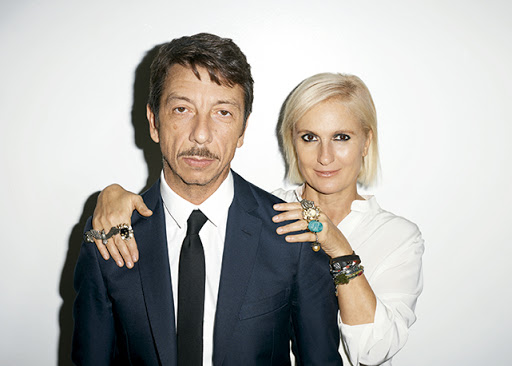 2. The Rockstud is the symbol of the new Valentino
The rockstud has become a symbol of the post Valentino Garavani era. The first collection of rockstud shoes was unveiled in 2010, and since then there's been no turning back. Like the signature print of Burberry, the Rockstud Valentino has become an icon and the line is characterized by their beautiful studded statement footwear designs. Since then the rockstud has also appeared in other accessories such as handbags.
The small golden studs have brought a new breath to the fashion house, seamlessly harmonizing modernity, with the history and the charm of a brand so synonymous with luxury and elegance. 
1. The Romanstud in the new version of the Rockstud
As for anything that is extremely hyped the rockstud trend has died down a little. The rockstud shoes were so widely popular that is only normal that people got tired of them. And as anything in the fashion world, the new trend is coming! Enter the Valentino Roman Stud, the latest offering from the Italian house that is as bold as they come. The metal studs are renewed with an even larger version that pays homage to the architectural ashlar that characterizes the Roman Palaces and in the same way also creates a stronger connection with the punk counterculture of the 70s. The Romanstuds are an icon!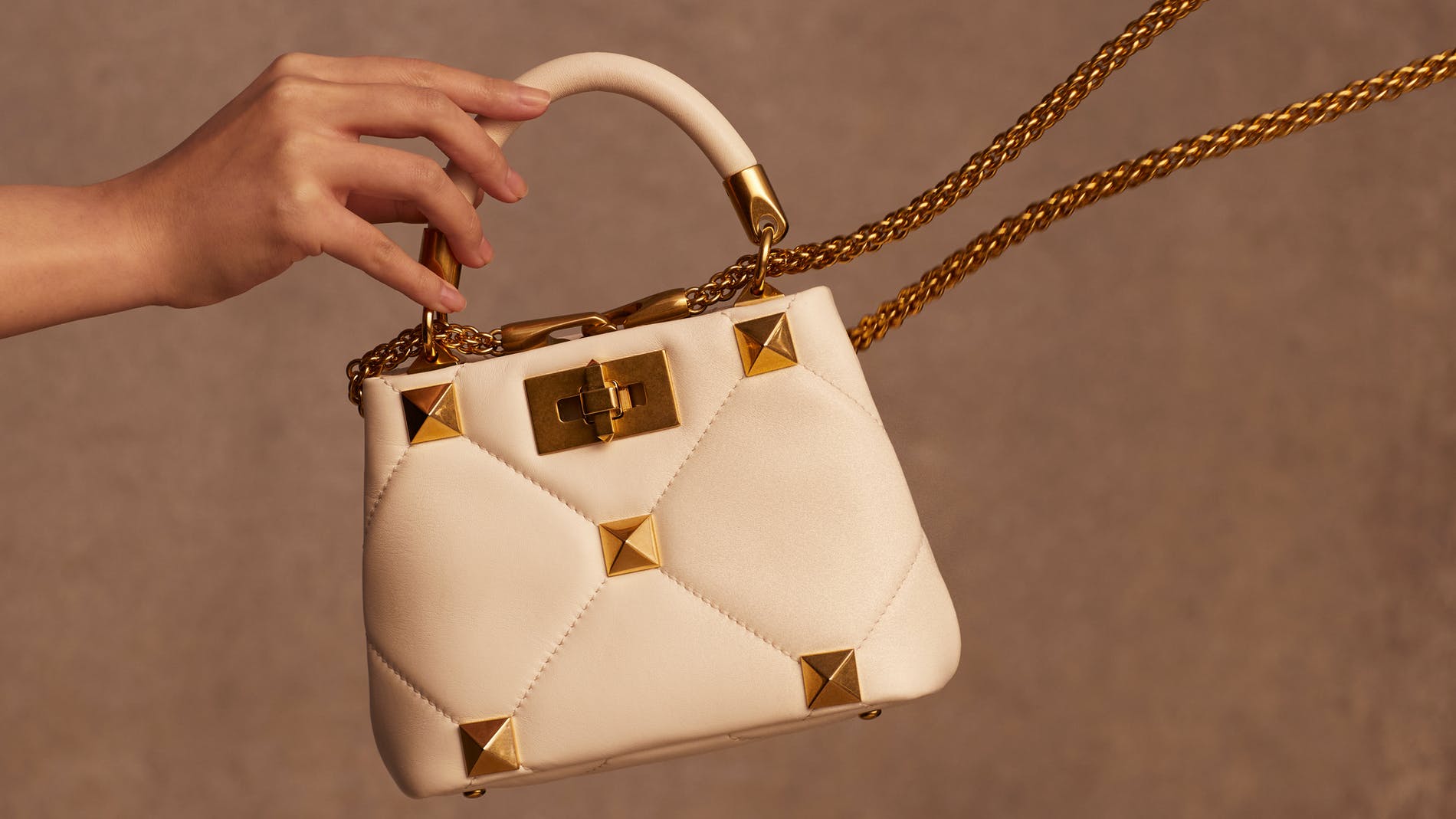 Hope you enjoyed the 10 Things You Didn't Know About Valentino! Make sure to check out my post about The Best Valentino Bags!