Welcome to our list of 10 Unique Designer Bags Not Everyone Has!
If you like quirky and unique luxury bags you will love this post! Here I'll show you bags you won't see everywhere, they are unique designs that are bound to make a statement.
So, without further ado here are 10 Unique Designer Bags Not Everyone Has:
1. Hermès Lindy Bag
Named after the Lindy Hop, a famous American dancer from the 1920s, this bag was designed for comfort and movement. The perpendicular handles allow it to sit naturally on the wearer while the optional shoulder strap makes it more versatile. The handle positioning causes the center of the bag to droop. This purse has two exterior pockets positioned on either end and two zip closures sit on top. The Lindy is secured by a clou de selle touret lock closure.
The Lindy's folded, relaxed style makes for a quirky unique bag that not everyone has, and is amazing for everyday life.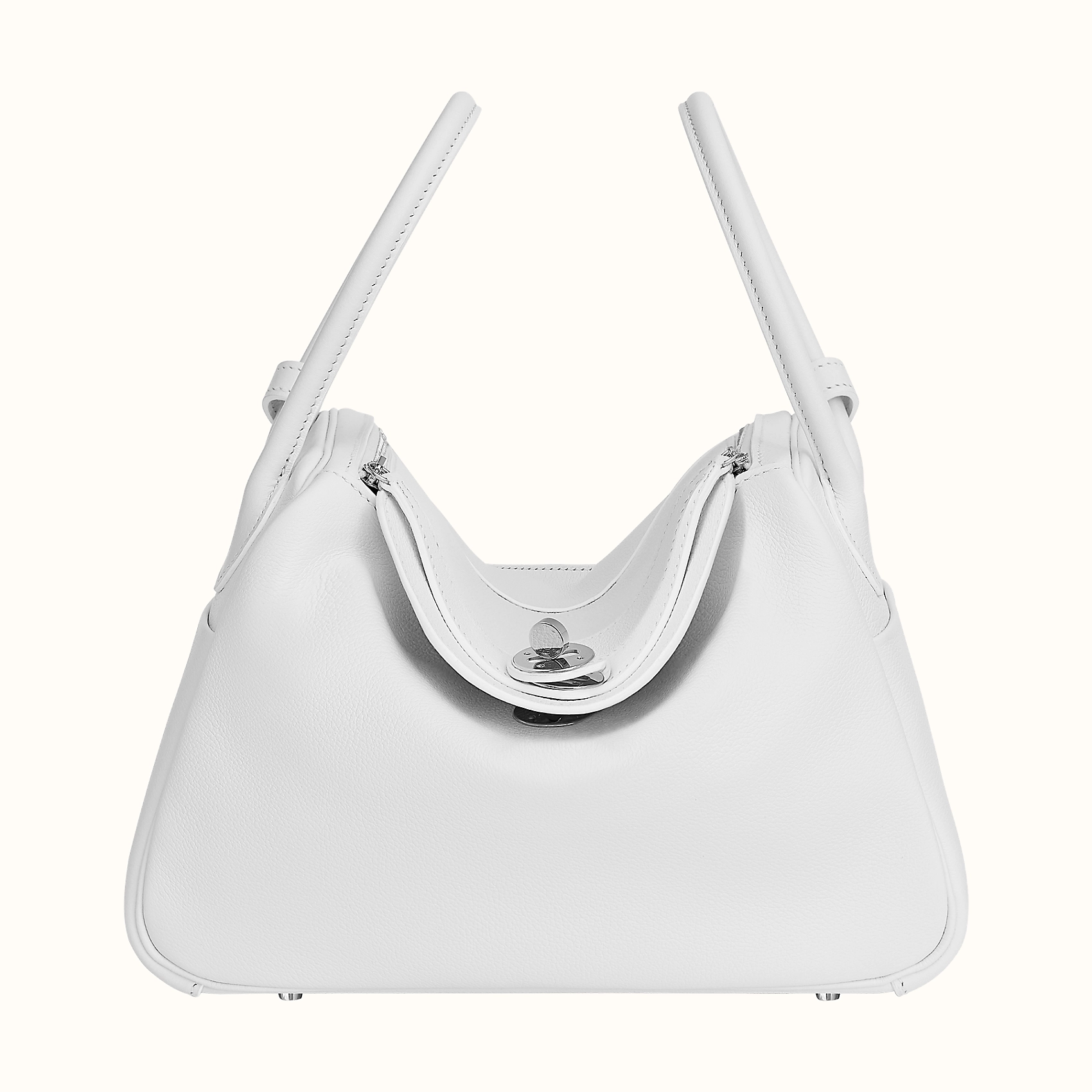 2. Loewe Hammock Tote
If you are looking for a bag that is not so trendy but still has the iconic Loewe style, this is the one. This bag has plenty of room for all your work essentials and a unique, eye-catching design that only Loewe can offer. Its unique shape is exactly what one would hope for from Jonathan Anderson as Creative Director at Loewe: Camel suede is bound with leather and topped with contrasting black handles. This tote includes a unique shoulder strap and handy exterior zippered pockets so you'll never lose a card again.
It comes in 5 colors and there is even a small version if you don't carry much with you.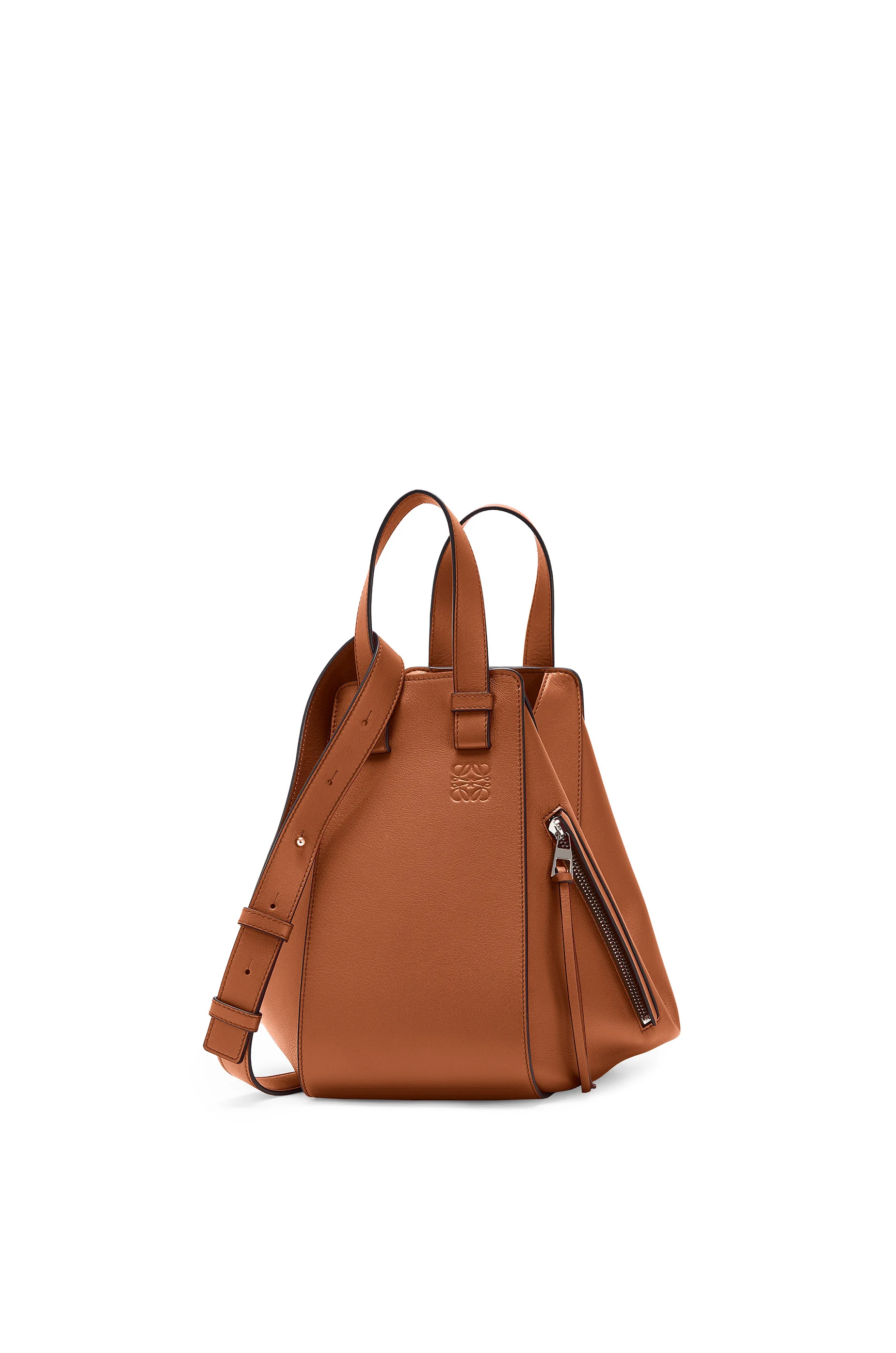 3. Dragon Diffusion Santa Croce Big Tote
Dragon Diffusion is a brand specialized in handwoven leather bags that are made to order. Inspired by indigenous communities all over the world, the bags are timeless companions for everyday wear. The 'Santa Croce Big' tote is made from vegetable-dyed strips of leather that get thinner towards the top to achieve the elegantly curved trapeze shape. Inside you'll find a hand-sewn St. Christopher medal charm, believed to manifest protection on your travels and the brand's marker of quality and authenticity.
This bag is stylish, chic and best of all, it only looks expensive! It has a similar style to Bottega Veneta with a very different price point.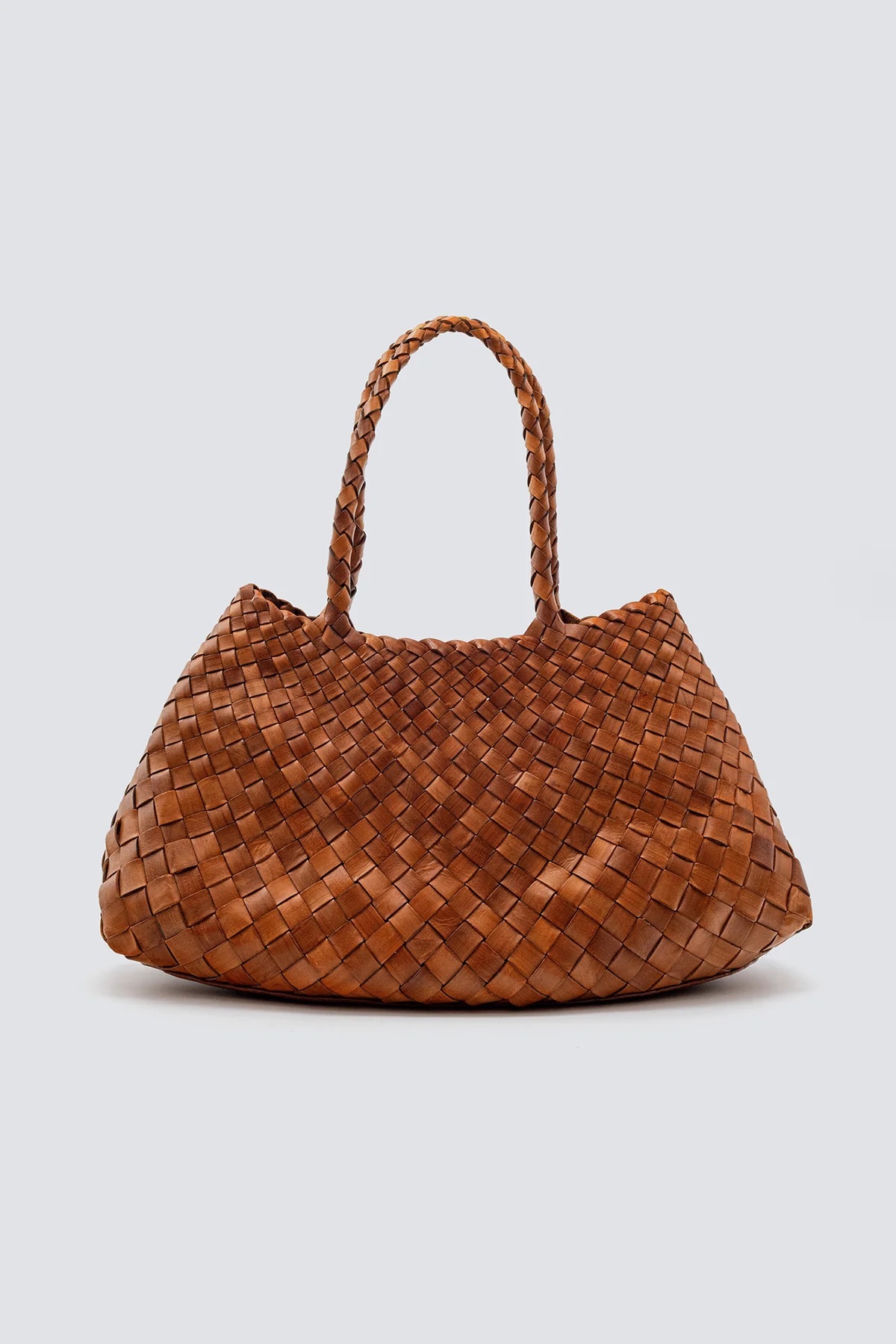 4. Polène Numéro Dix
An elegant and stylish bag, this is a bag not everyone has! The Numéro Dix adopts a half-moon form which highlights the juxtaposing curves of its design. Inspired by the equestrian world and saddlery know-how, the design includes high-end details such as a curved strap, foam padding and hand-stitching. Delivered with two different sized straps the bag can be worn in various ways: cross-body, on the shoulder and in the crook of the elbow. 
Polène offers timeless designs with amazing quality, their bags are handmade in Spain!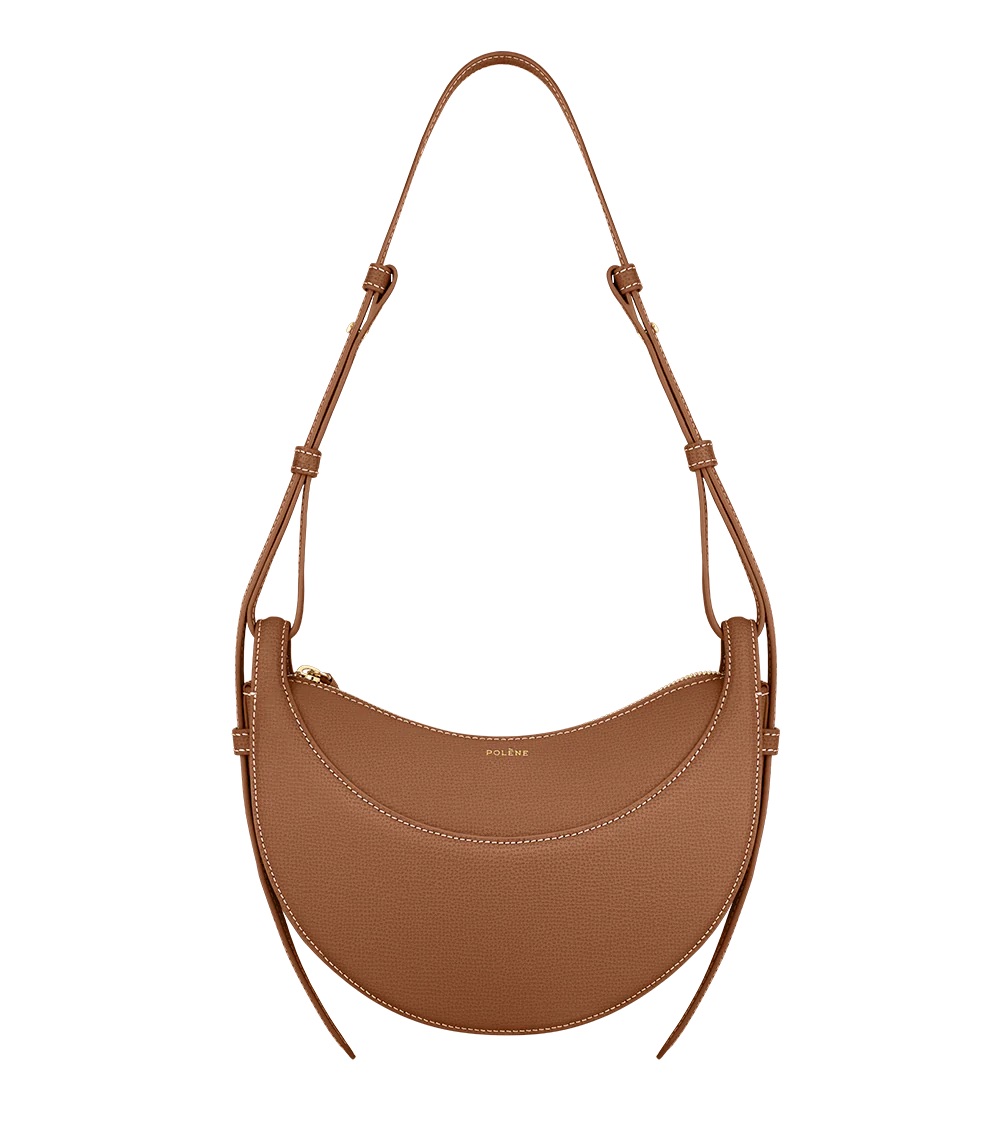 5. Lanvin Pencil Cat Bag
The iconic Lanvin Cat is the signature of this collection! Paying homage to the late and great Jeanne Lanvin, the French brand dreamed up the Pencil Cat bag for its SS22 collection. Seeking inspiration from the founder's iconic andiron designed by the French designer Armand-Albert Rateau, this shoulder style is shaped from pure leather to a box silhouette.
The majestic cat handle is a unique symbol of the mason that stands out for its timeless and iconic style that never goes unnoticed.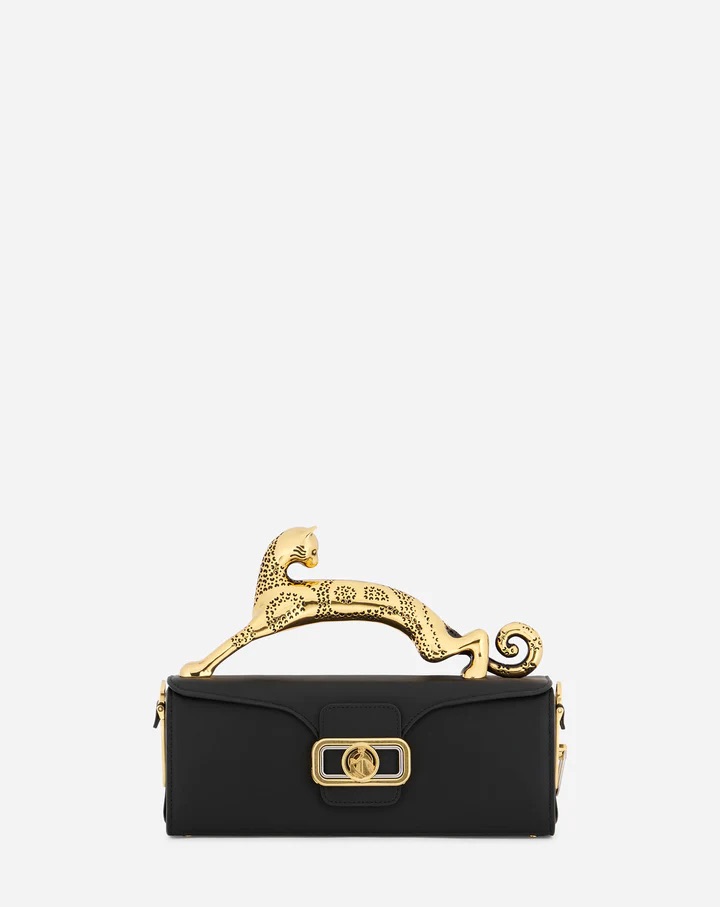 6. Bulgari Serpentine Pouch
An audacious reinvention of a timeless icon, the stylish Serpentine pouch combines a soft on-trend shape with a jewelry-inspired detail evoking the serpent's sinuous movements. Featuring a gold-plated brass snake inspired by the bold Serpenti heritage necklaces of the 1960s, this bag offers multiple styles in one. Its curvaceous metallic top is embellished with engraved scales and red enamel eyes on the front, for a glam look, and a plain calf leather insert on the back for a more casual attitude. The model is completed by a single compartment, a press button closure, a leather strap and the BULGARI metal logo on the back.
A trendy shape with heritage details and incredible craftsmanship, what could be better?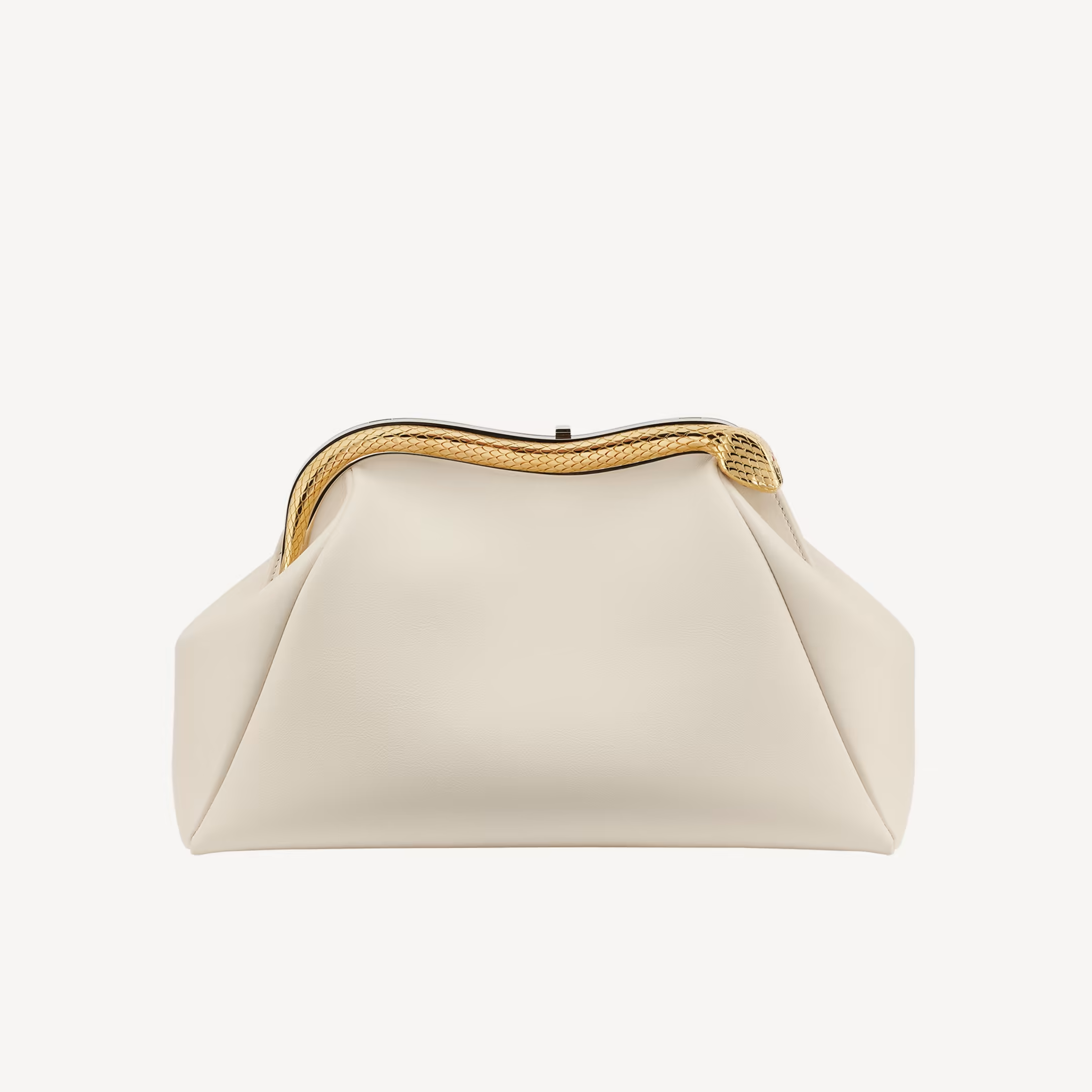 7. Paco Rabanne 1969 Chainmail Bag
A unique bag that you won't see everywhere, this Paco Rabanne purse is an icon. This is the miniature version of the 'Iconic 1969' style that feels just as modern and fresh today as when it debuted 50 years ago. It's made from high-shine gold-tone brass chainmail and has a 'PR' disc halfway along the strap.
Nothing could be more iconic for a party then a Paco Rabanne bag!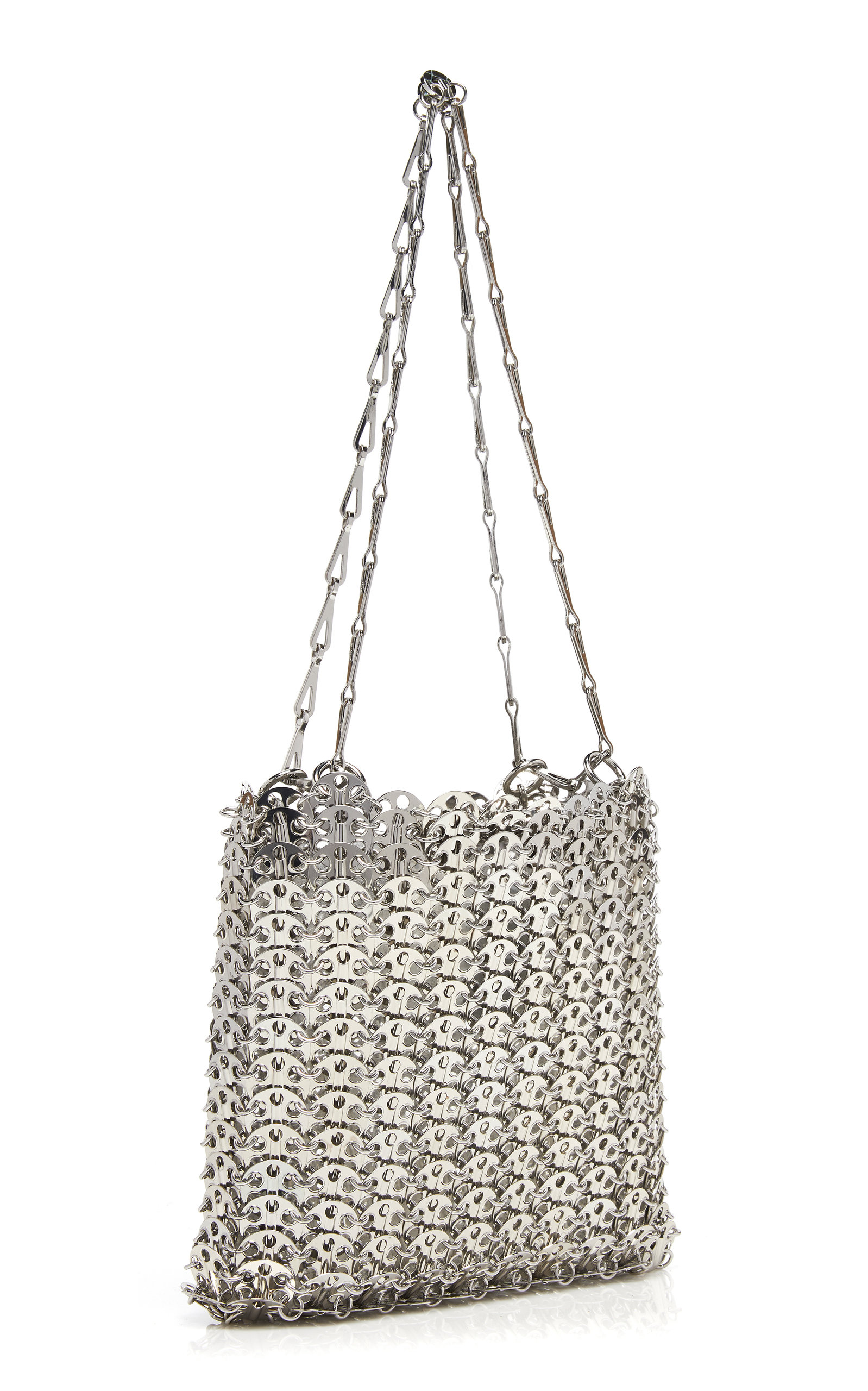 8. Toteme T-Lock Bag
This everyday TOTEME bag is sculpted with a curved top that complements the shape of the hand and arm. It's crafted in Italy from supple yet resilient pebble-grained leather certified by the Leather Working Group and finished with a silver-tone metal T-Lock, contrast topstitching and protective feet, then lined in beige microsuede fitted with two leather slip pockets. You can carry it from the top handle or from the detachable and adjustable shoulder strap for different styling options.
A durable bag that will fit all the everyday essentials while looking stylish and chic. This is a great low-key luxury bag!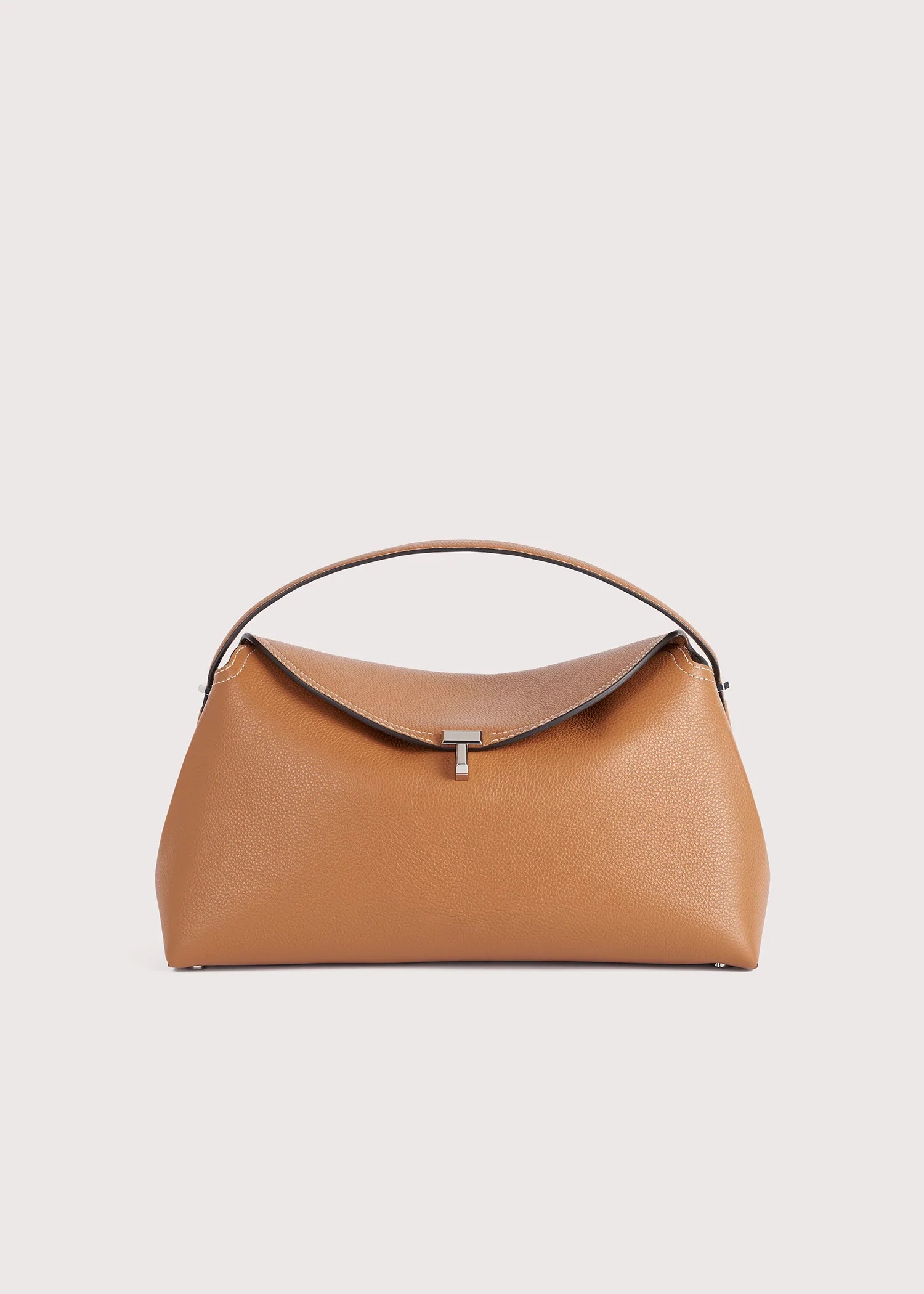 9. JW Anderson Bumper Bag
The Bumper is JW Anderson's greatest It-bag and not everyone has it. Presented in his spring/summer 22 collection, the Bumper comes in two shapes: the half moon and the baguette. With fun colors and a bold shape this is a great everyday bag if you don't like to carry a lot with you. There are also some neutral options if you prefer it that way.
The Bumper Moon is a statement bag that is super stylish, it is a unique everyday bag!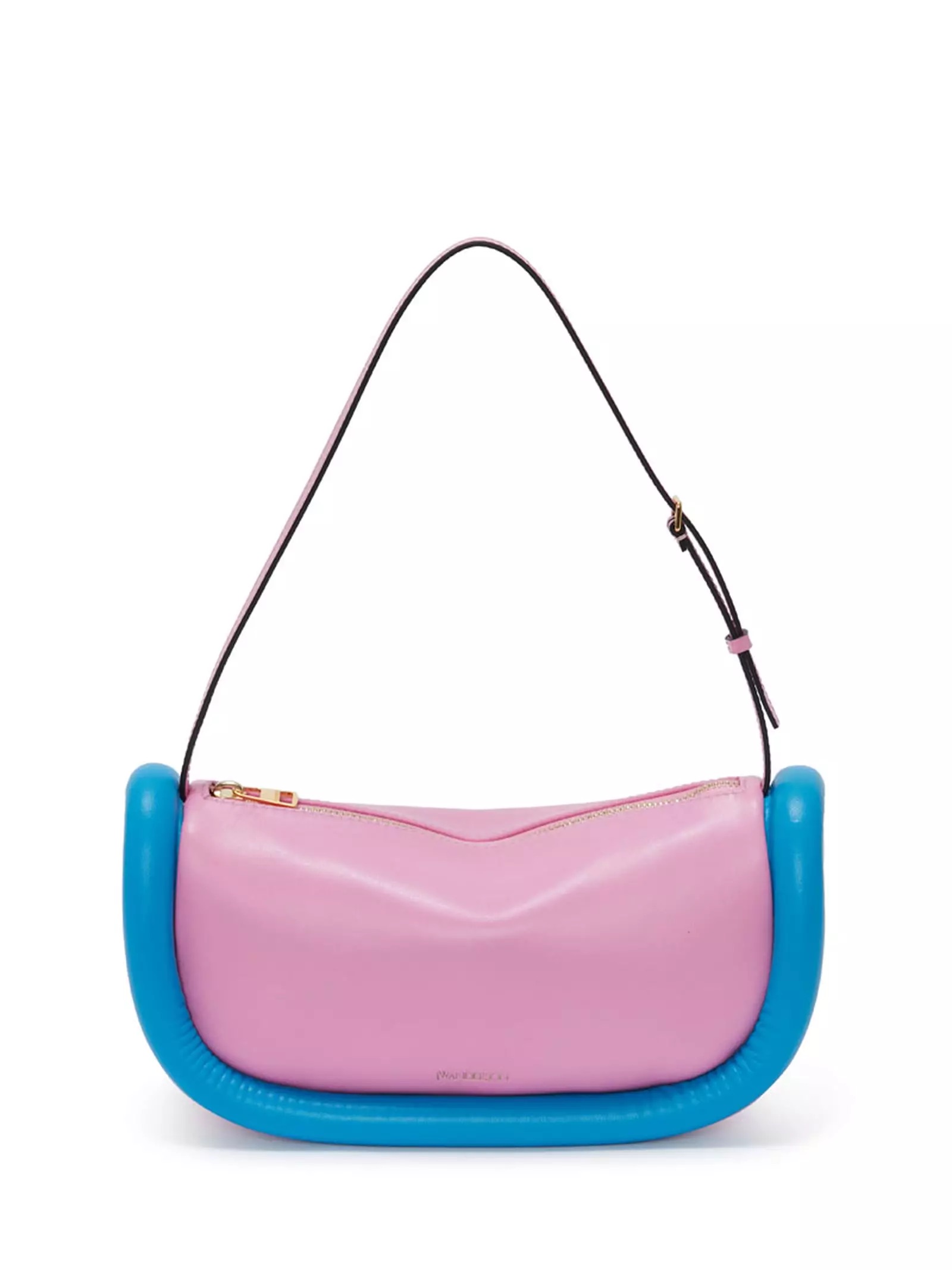 10. Panthère de Cartier Bag
The iconic jewelry brand is now offering a beautiful and elegant handbag. The bags reflect the design codes of the Maison, while infusing each day with character and style. The chain bag has a golden hot-stamped "Cartier" signature on the inside, two inside compartments, one flat pocket and one signature pocket with removable mirror. And of course it's defining feature, the iconic Panthère clasp. The bag comes in a few different colors and sizes making it perfect for both day and evening wear.
A timeless, chic and beautiful bag, this is a unique bag you won't see everywhere!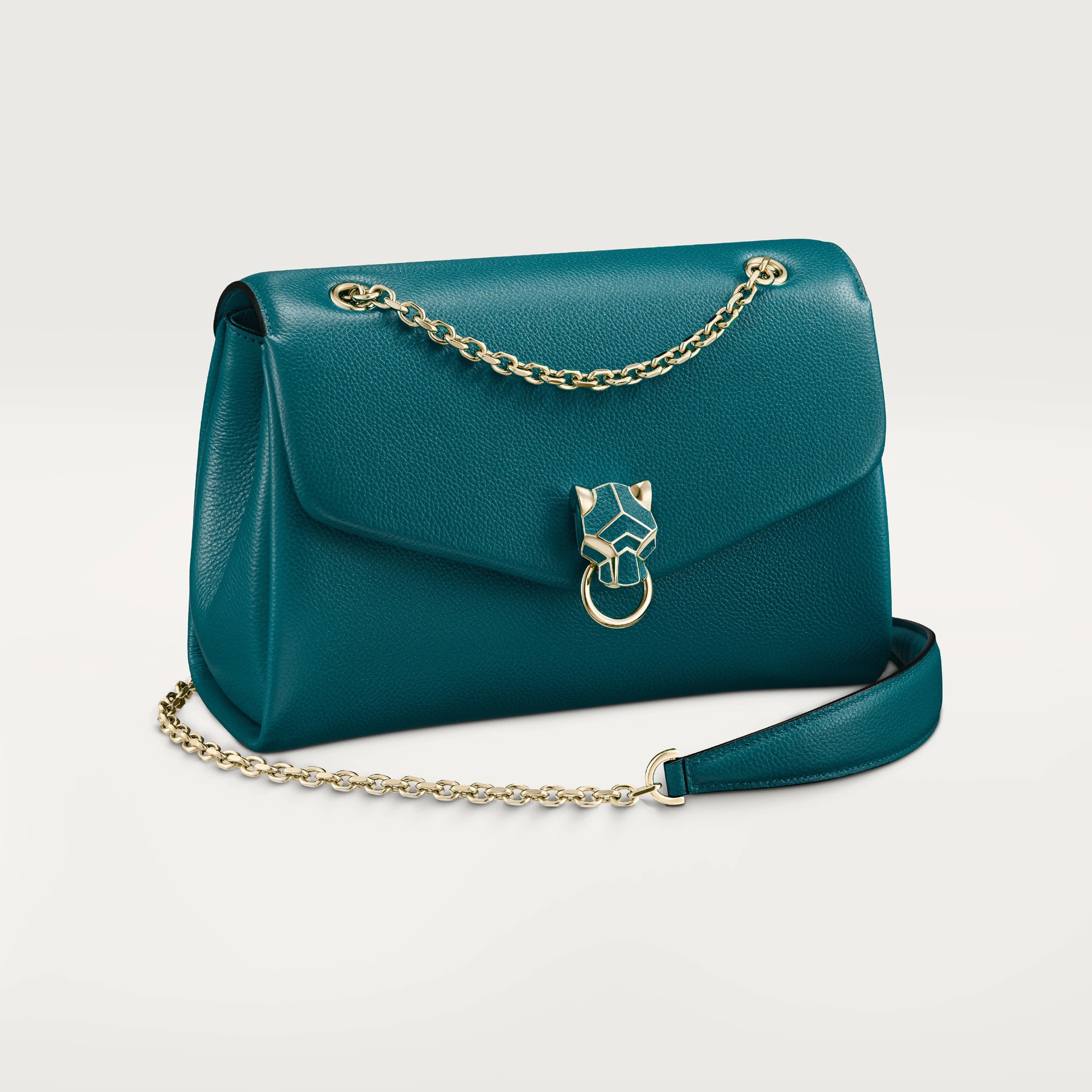 Hope you enjoyed The 10 Unique Designer Bags Not Everyone Has! Check out the Top 10 Underrated Luxury Bags!