Welcome to our list of the 10 Wardrobe Basics You Need For 2024!
A complete wardrobe is composed of basic pieces that are the foundation to any outfit. And for 2024 you need some essential pieces that will make you look more polished and stylish and will make putting an outfit together a lot easier.
So, without further ado here are the 10 Wardrobe Basics You Need For 2024:
1. White T-Shirt
The right white tee is the most versatile piece for 2024! You can always wear a white t-shirt, it should be a staple in every woman's wardrobe. A white t-shirt is such an important part of a classic wardrobe that it is worth spending your money on a shirt made with high quality materials. This way you can be sure it will last a long time, and you'll be wearing for almost any occasion.
This classic Ninety Percent t-shirt will be a staple in your wardrobe!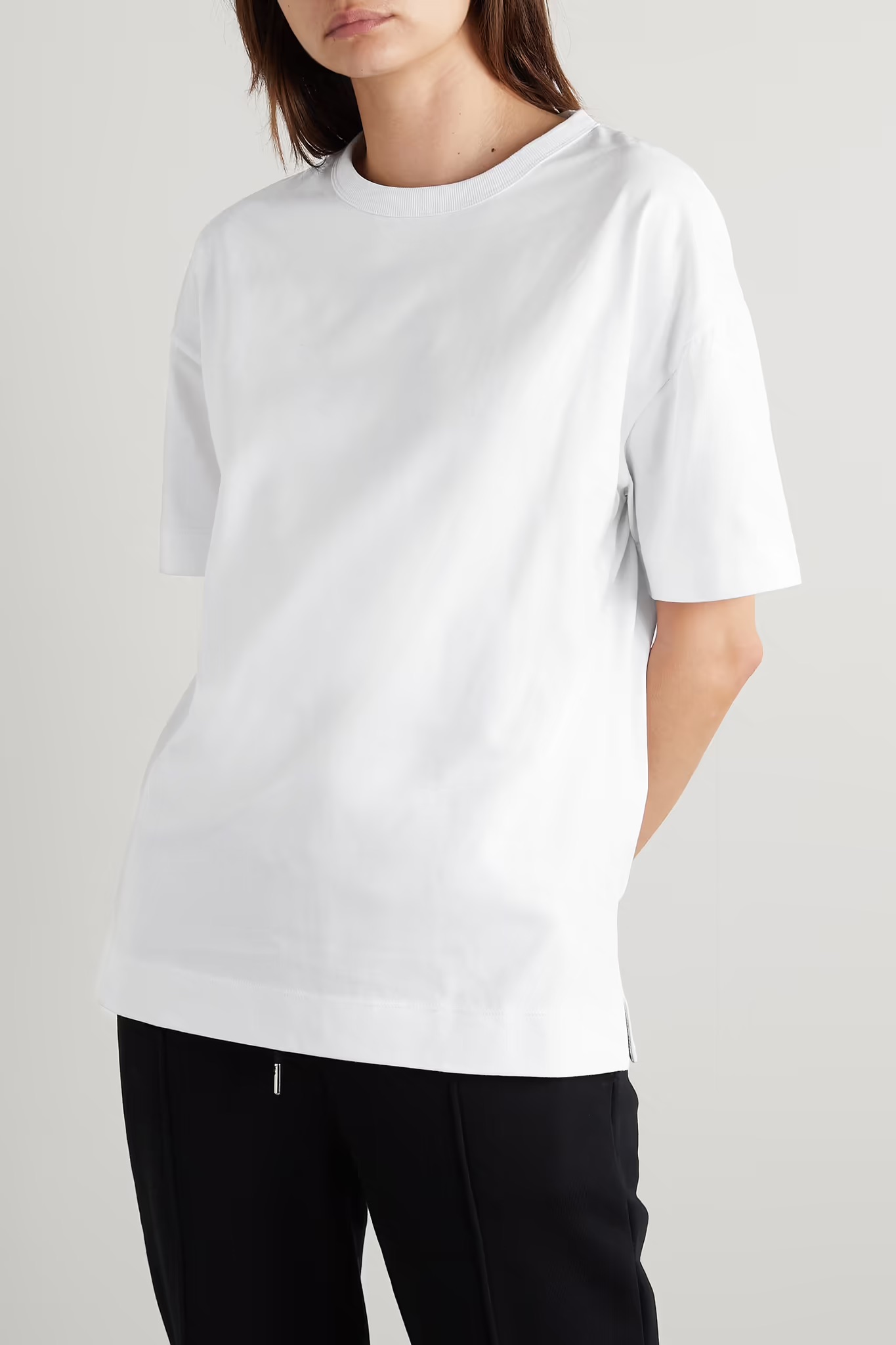 2. Trench Coat
Trench coats are perfect for fall, they are some of the most classic pieces of clothing ever! They are classic pieces that everyone needs! It was during the First World War that this now iconic garment took the shape that we recognize today, a form that remains current despite being more than 100 years old. Trench coats have been a staple for more than a century and if that doesn't prove they won't go out of style than I don't know what will!
This A.P.C. trench coat will be a staple your whole life!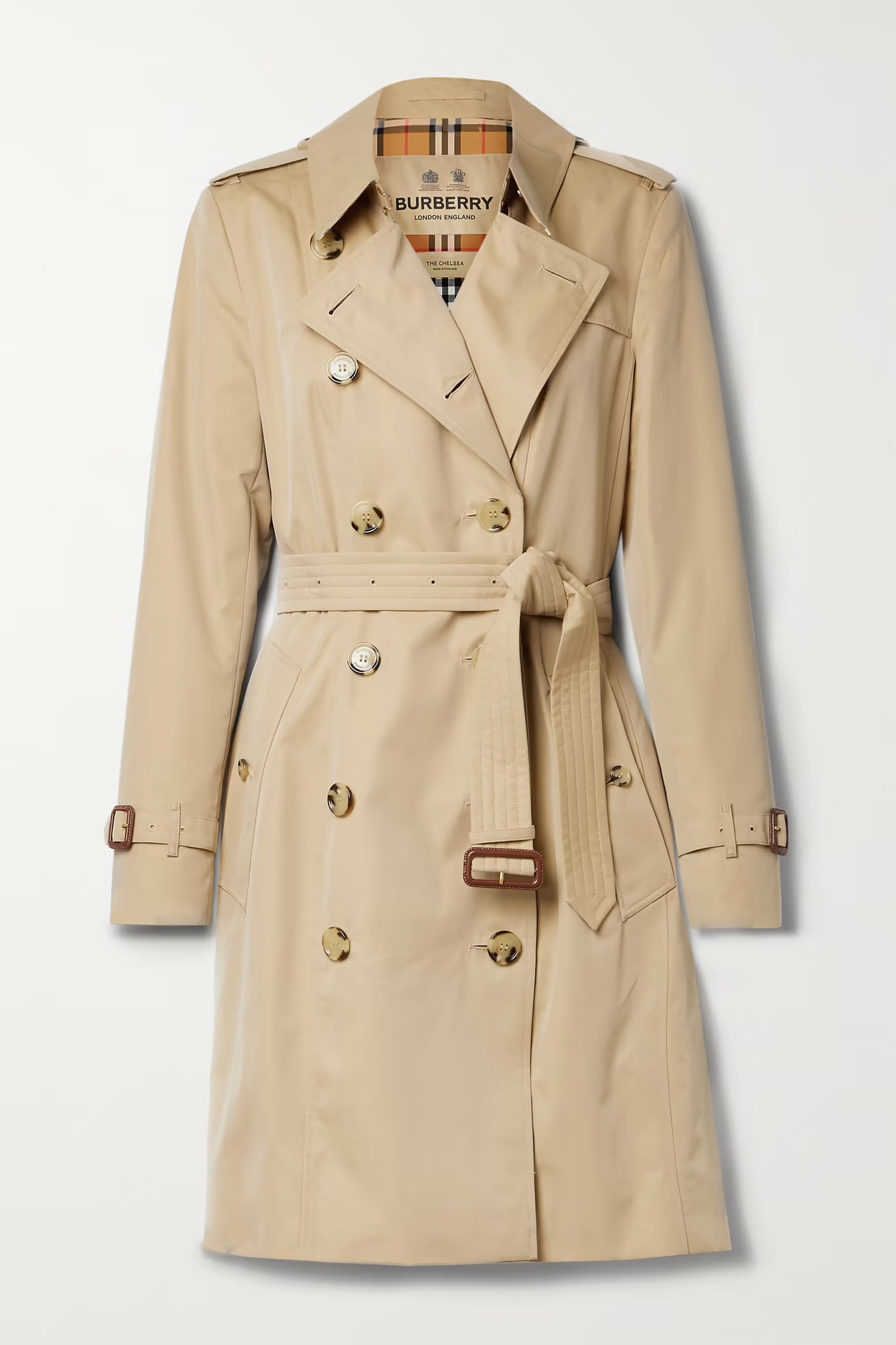 3. Ballet Flats
An old-time classic, Ballet flats never fail to refine a look. Inspired by ballet slippers, this is a classic shoe that will never go out of style, and you can wear it from the office to dinner with friends. While they can become more or less popular over the years, they can be a staple in your wardrobe forever, they will always be chic! For some 70 years these shoes have been worn by chic women everywhere and of every age, and they are also lightweight and comfortable.
These Aeyde ballerinas will be staples for everyday life!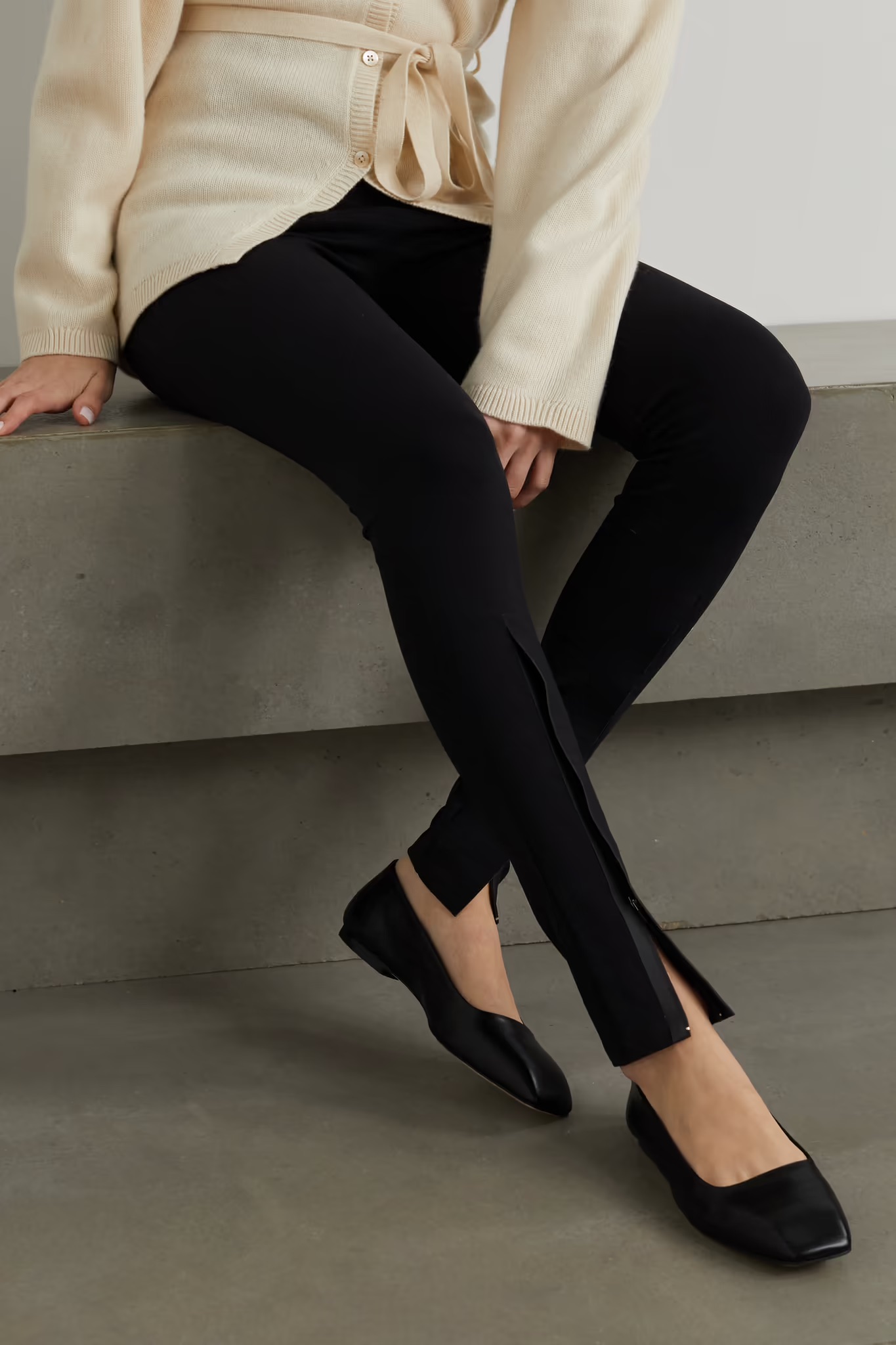 4. Tote Bag
Supremely versatile, a tote bag – with its simple silhouette and practical top handles – is a must have for any season but specially for fall! Whether you opt for classic black leather, a logo canvas or a colorful statement piece, a timeless tote is sure to make a welcome addition to any collection. From trapeze top-handles to big shoulder bags, a leather tote is more than just pragmatic, it's a must-have shape for any lifestyle. Practical for everyday wear and travels, this fall you'll be reaching for your tote nonstop!
The Aspinal London tote is one of the chicest tote bags you will ever find!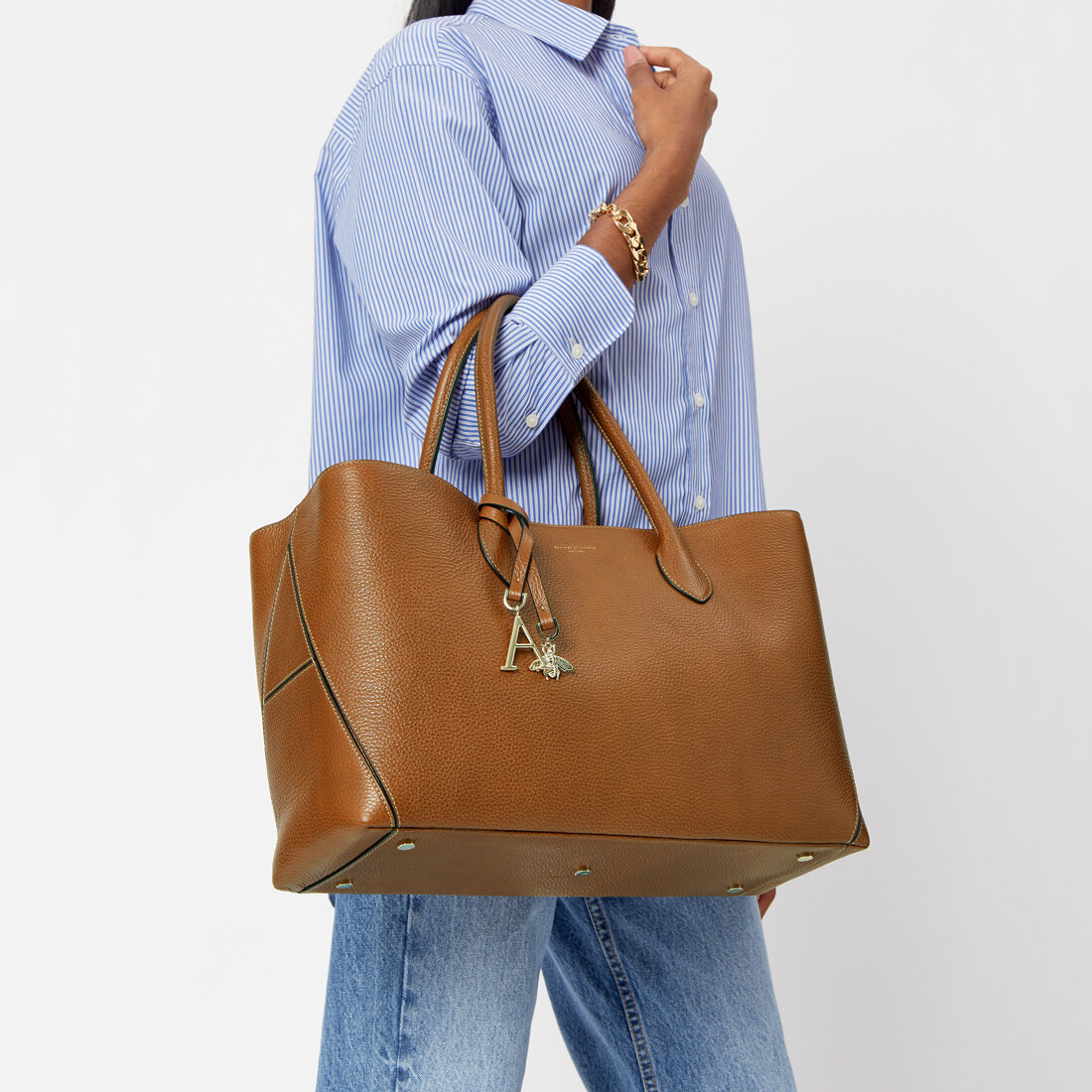 5. Black Trousers
A menswear-inspired staple, a good trouser will be your best friend if you like a more classical look. They are perfect for work but can also be dressed down if worn with a t-shirt and sneakers. They will suit every style and are certainly an investment piece. Not only do their flattering fit and inherent polish represent the ultimate confidence-booster, but they're among the few pieces that can transition easily between settings. A classic piece that is super popular now a good trouser will make you look super stylish whenever you wear it. 2024 is the time to invest in elegant pants that aren't jeans!
This trousers from Faithfull the Brand will take you trough any occasion!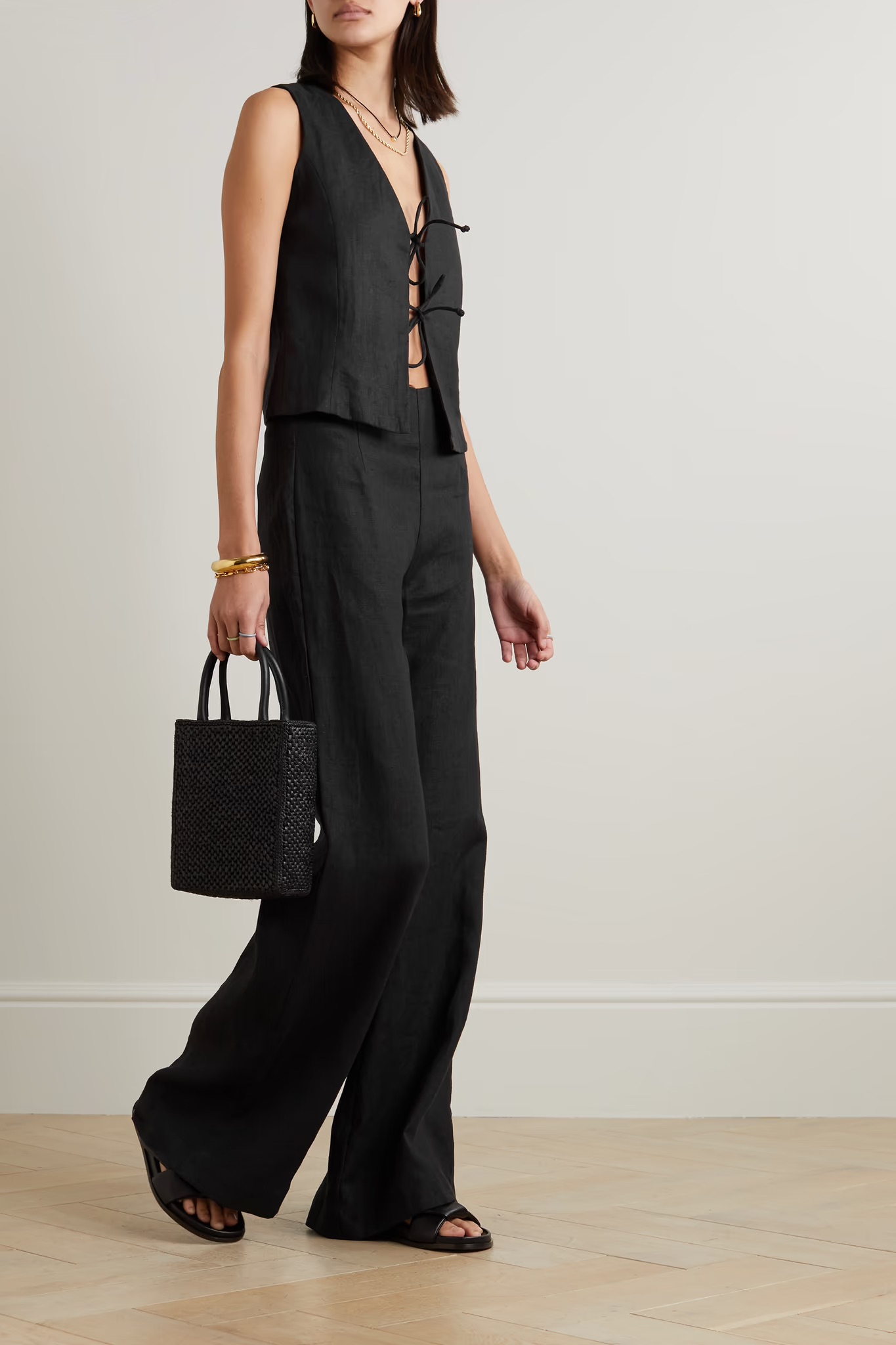 6. Everyday Sneakers
While black dresses and blue jeans have long been deemed classics, the sleek white sneaker is a relatively newer inductee to the list of wardrobe must-haves. They are no longer only for sports settings but are an everyday off-duty essential. A streamlined tennis-style shoe will always serve you well, they are the most versatile shoe ever. A must-have for multiple occasions, you cannot go wrong with a minimal sneaker.
This Veja leather sneakers are perfect for a capsule wardrobe!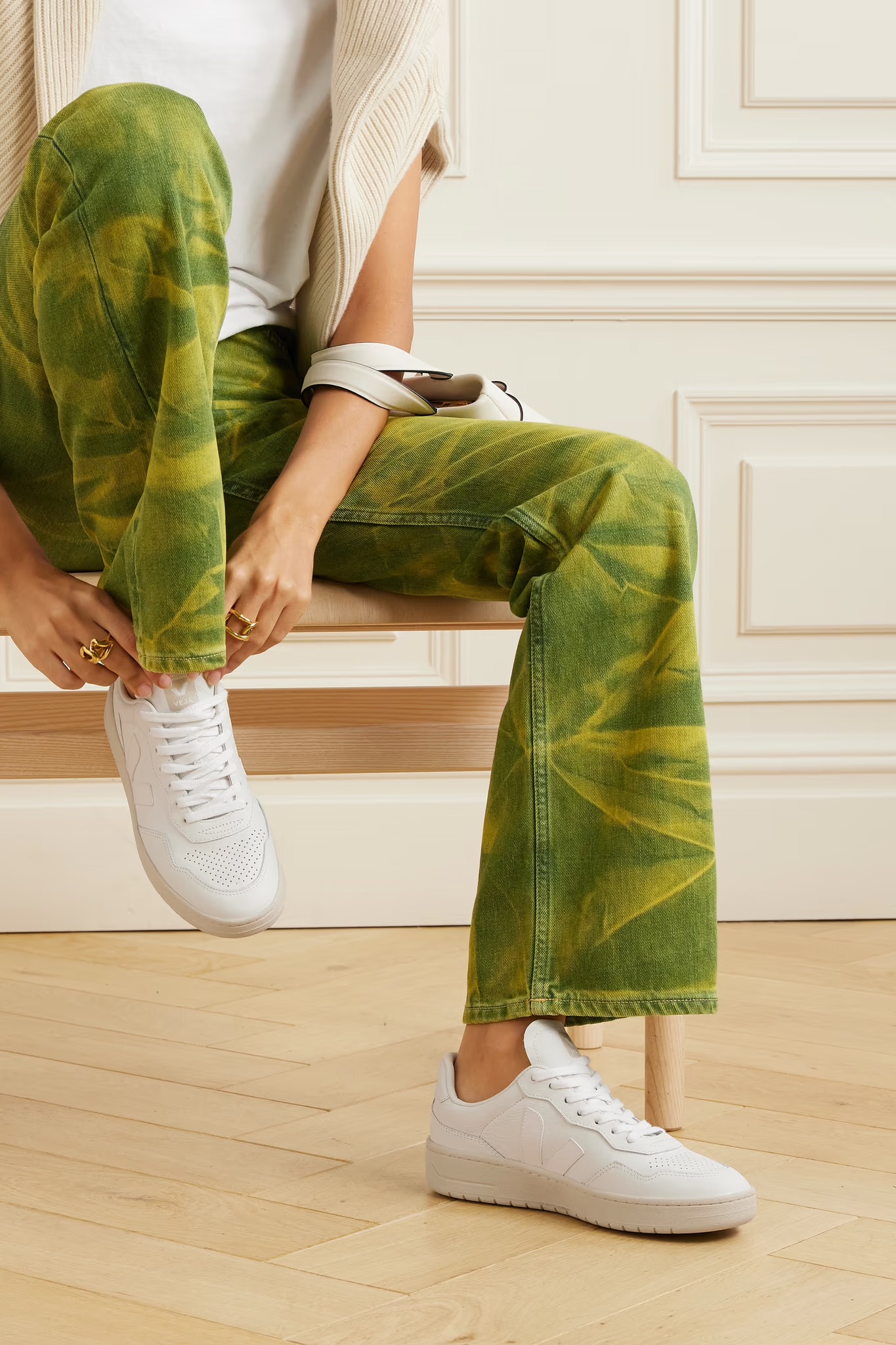 7. White Shirt
Every woman needs a white button-up, it is a must for the new year. To be worn under blazers for a professional look, as a shirt with a comfortable par of jeans or as a third piece on the summer over shorts and a top. You will not regret buying a classic white shirt, it will be a staple for any occasion. Once you have the right white shirt, invest in other colors and maybe some prints, they will all be staples for spring!
This Acne Studios shirt is an amazing staple for any occasion!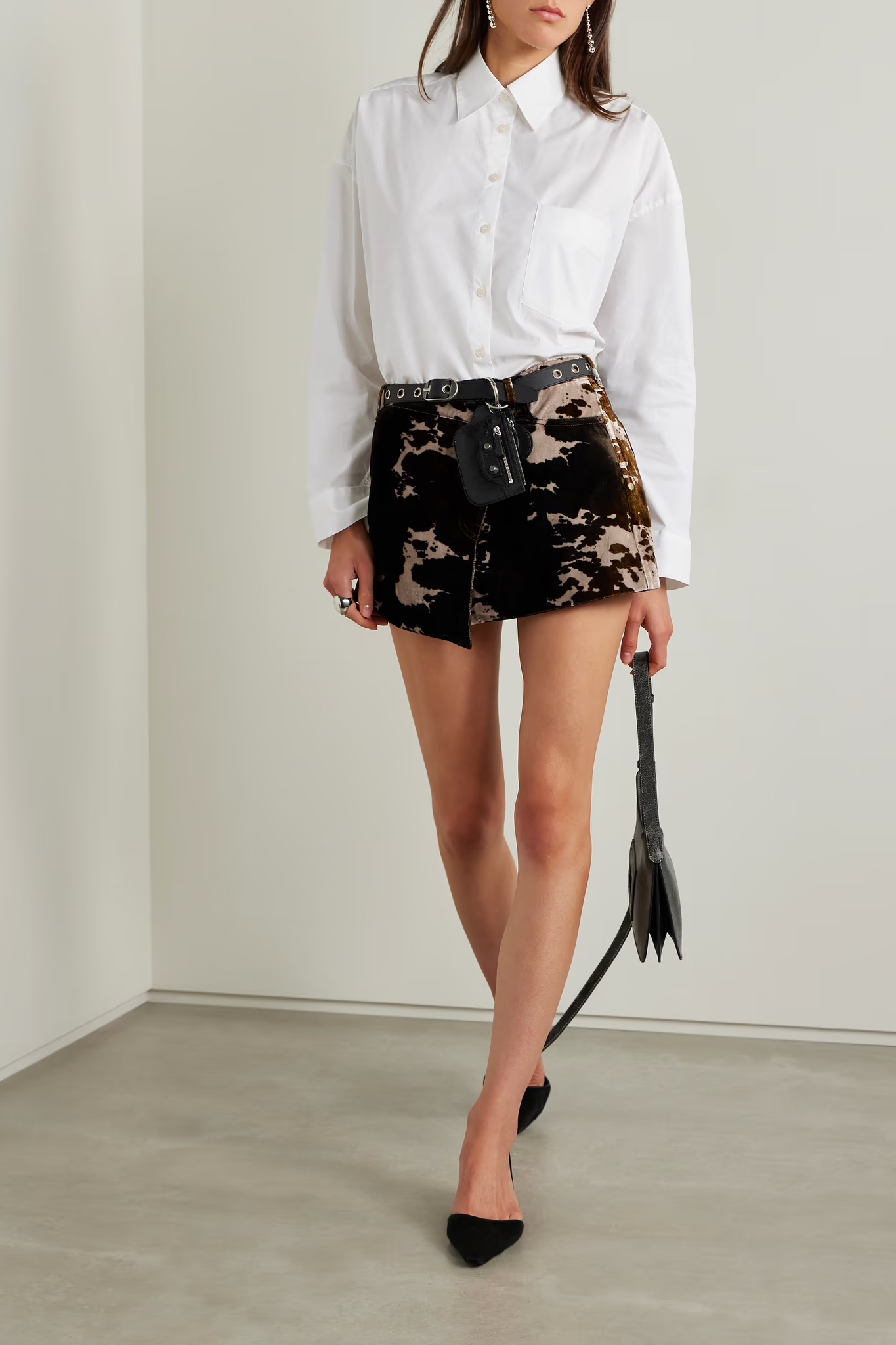 8. Little Black Dress
Date-night essential and the ultimate "I have nothing to wear" throw-on-and-go piece, a little black dress is a true must-have in every fashion girl's wardrobe. Find a black dress that fits you like a glove, that is easy to style and that will fit any occasion. The right black dress will be chic, stylish, elegant and a staple in your wardrobe. Pick a short or a long one the options are endless. There's no rule book to owning the perfect black dress, you should choose what makes you feel good.
This Reformation midi dress is so chic it can be worn both day with sneakers and a jacket, and night with high-heels.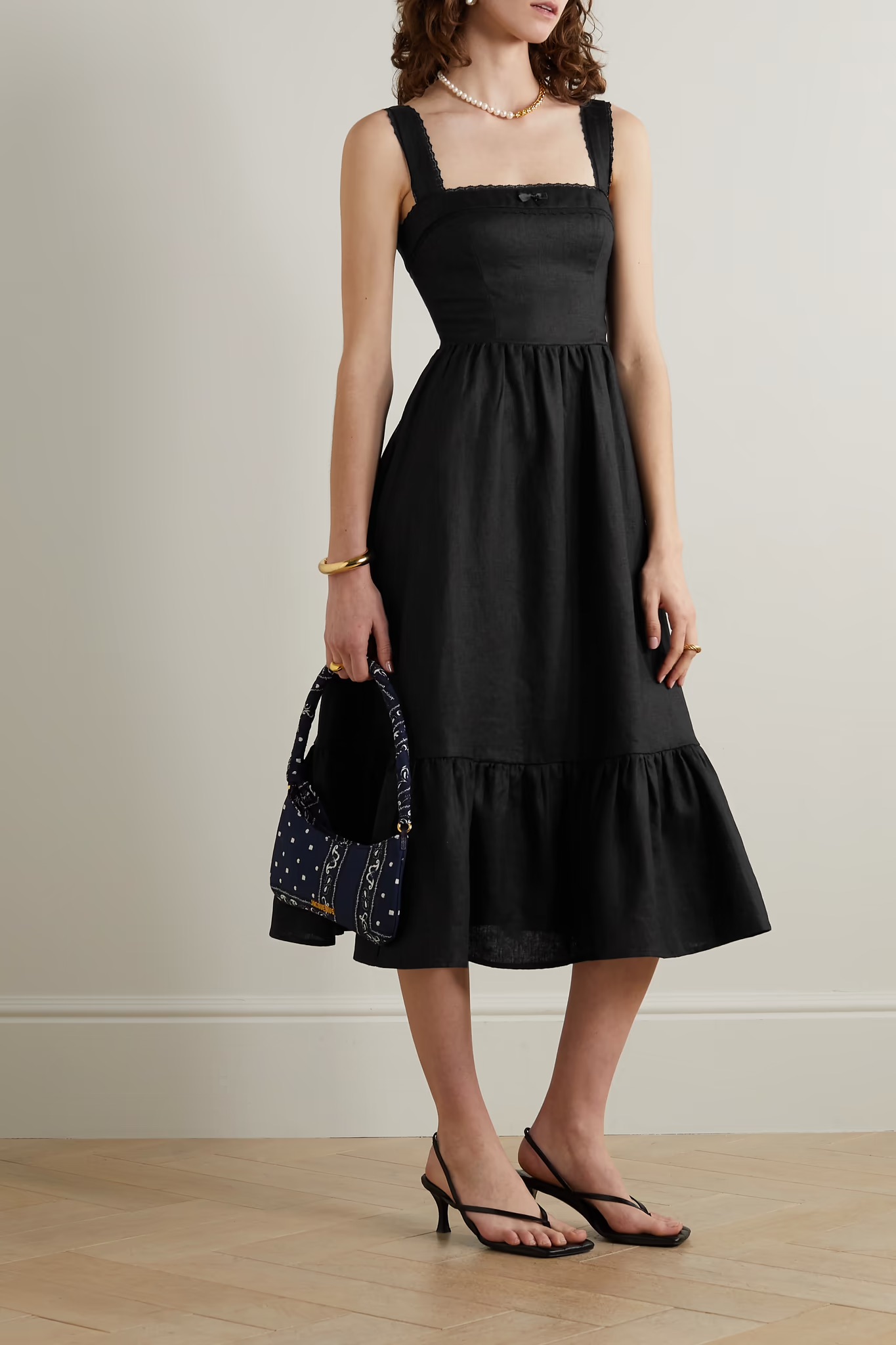 9. Boots
Of course no wardrobe is complete without a good pair of boots! Rain boots are always practical in the colder months, but you can also go for more elevated styles to complement your outfits! A knee-high boot will always be chic, while an ankle boot can be super stylish. Choose the right boot and you can wear it for any occasion, from work to a night out!
These Staud boots are so chic you would be wearing for many years!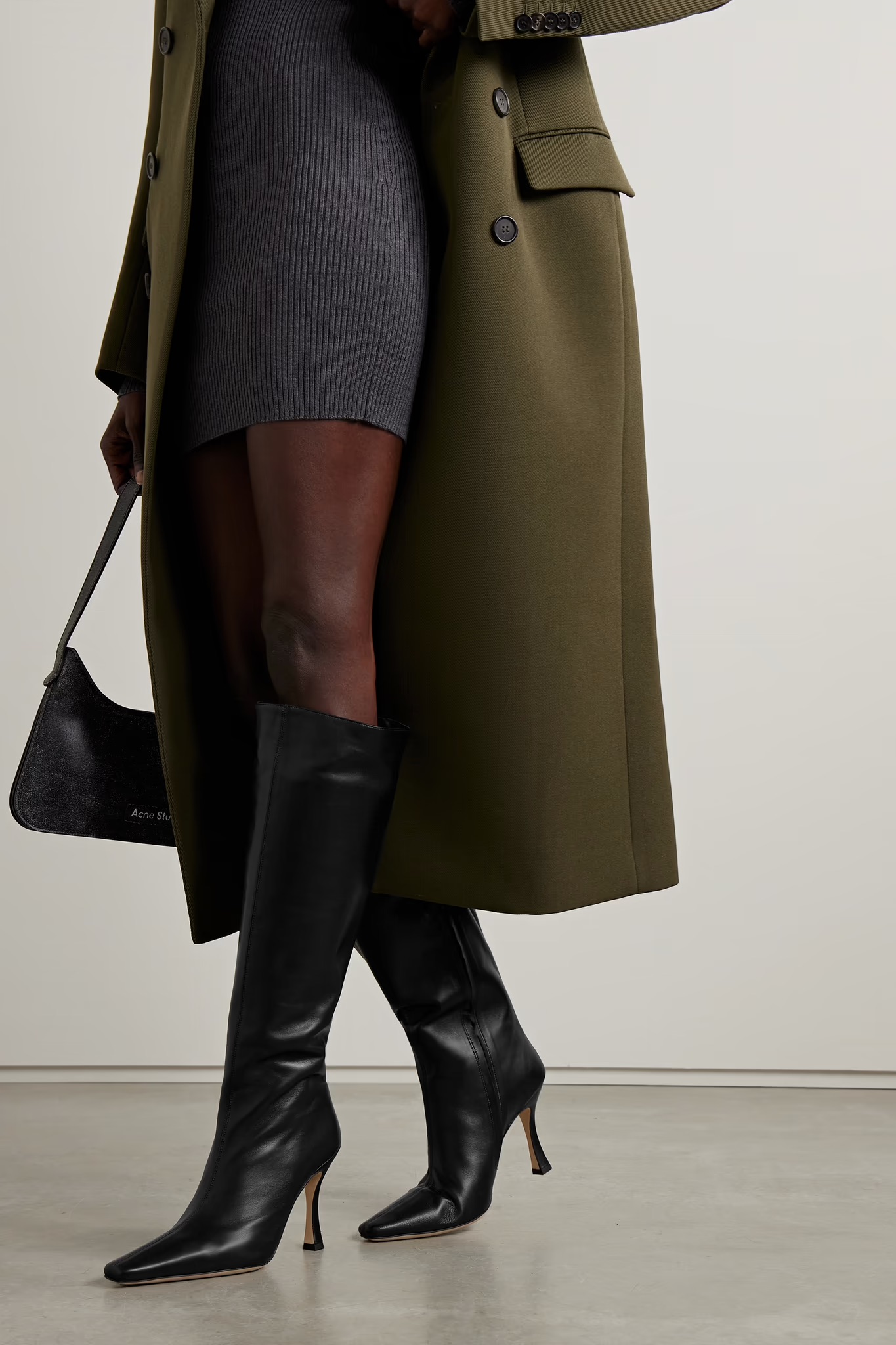 10. Straight-Leg Jeans
The piece of clothing everyone has, jeans are a must for a complete wardrobe. Find a high-quality pair that will last forever and make you feel like your best self, every time you put them on. Jeans are an everyday staple that can be worn to almost any occasion. The straight-leg is the most timeless style, is the one that transcends trends and you'll be wearing forever.
This Mother Jeans will be staples for 2024!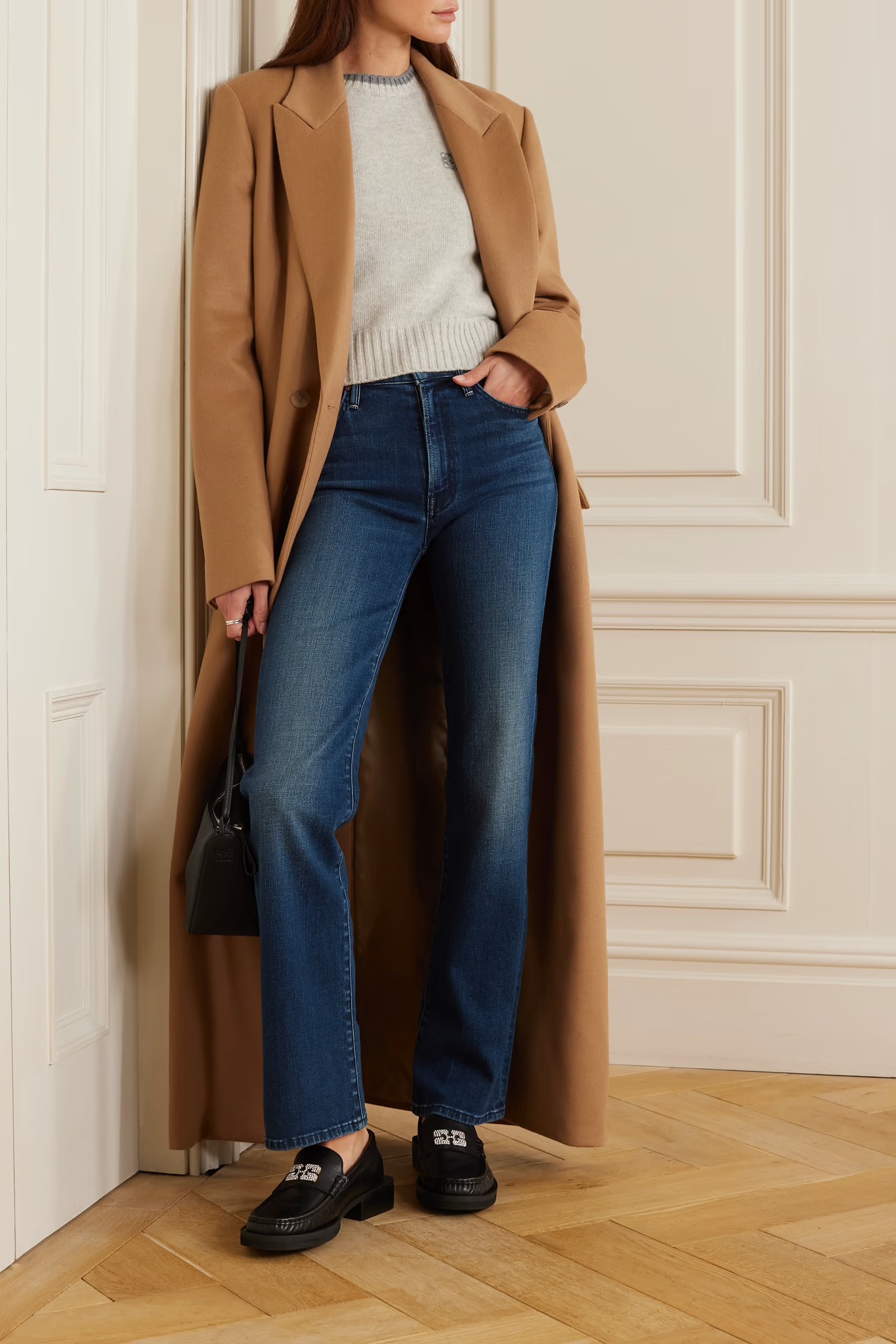 Hope you enjoyed the 10 Wardrobe Basics You Need for 2024! Check out the Top 10 Designer Bags to Buy in 2024!