Welcome to our list of 16 Things You Didn't Know About Dior!
Dior is a French luxury fashion house founded in 1946 by French fashion designer Christian Dior. This internationally renowned brand is known for its elegance and timeless femininity. From their ready-to-wear fashion, leather goods, accessories, or footwear, Dior changed the game forever. They are a part of the LVMH group and had a reported revenue of more then 53 billion Euros in 2019.
So, without further ado here are 16 Things You Didn't Know About Dior:
16. Dior started with a 6 million francs investment
Dior was financially backed by wealthy businessman Marcel Boussac. Boussac had originally invited Christian Dior to design for Philippe et Gaston, but Dior refused, wishing to make a fresh start under his own name rather than reviving an old brand. The new couture house became a part of "a vertically integrated textile business" already operated by Boussac. Its capital was at FFr 6 million and workforce at 80 employees.
15. The first Dior collection revived the fashion industry in France
In 1947, Christian Dior launched his first fashion collection for Spring–Summer. It was an instant success! The new collection went down in fashion history as the "New Look" after the editor-in-chief of Harper's Bazaar exclaimed, "It's such a new look!". The debut collection of Christian Dior is credited with having revived the fashion industry of France. Along with that, the New Look brought back the spirit of haute couture in France as it was considered glamorous and young-looking. The feminine looks contrasted with the post war fashion of the time.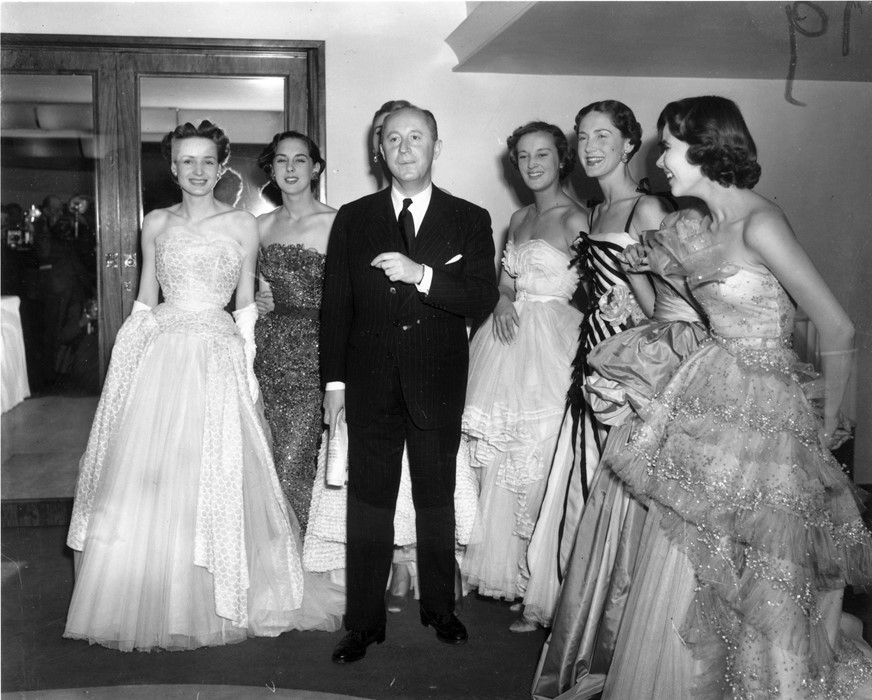 14. Dior's new look instigated revolts and protests
Not everyone was pleased with the New Look. Some considered the amount of material to be wasteful, especially after years of cloth rationing. Feminists in particular were outraged, feeling that these corseted designs were restrictive and regressive, and that they took away a woman's independence. There were several protest groups against the designs including, the League of Broke Husbands, made up of 30,000 men who were against the costs associated with the amount of fabric needed for such designs. Fellow designer Coco Chanel remarked, "Only a man who never was intimate with a woman could design something that uncomfortable."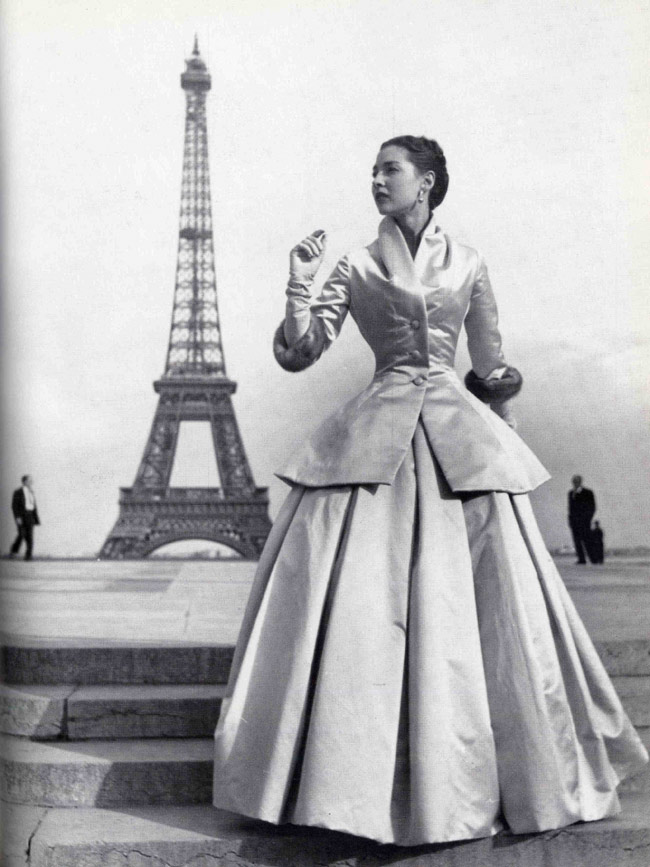 13. The creation of Dior was marked with the launch of the miss Dior perfume
The Dior corporation itself lists the founding of Dior as 1947, with the launch of its first perfume, Miss Dior. Dior revolutionized the perfumery industry with the launch of the highly popular Miss Dior parfum, which was named after Catherine Dior (Christian Dior's sister).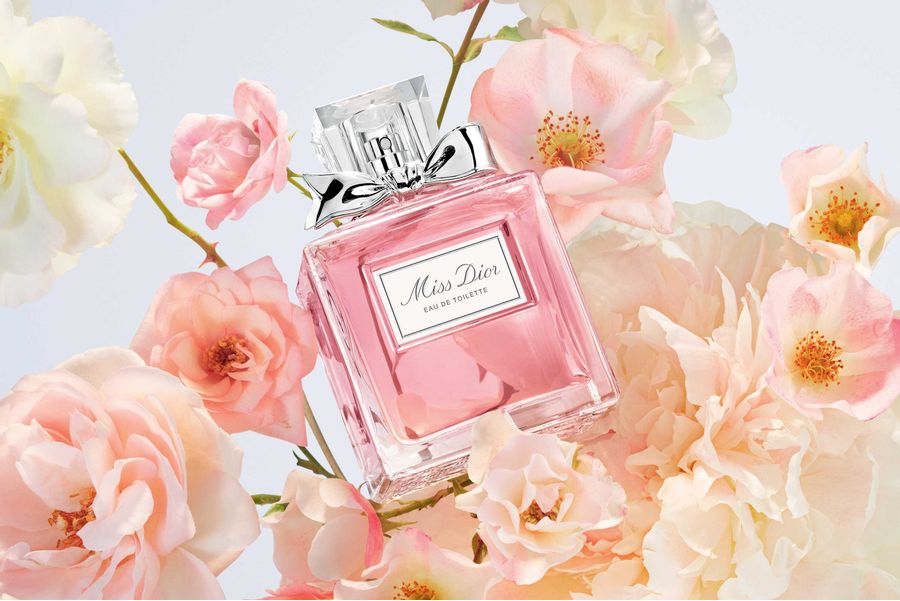 12. Dior was responsible for putting Australian dressmaking in the world map
In 1949, Douglas Cox from Melbourne, Australia, travelled to Paris to meet with Christian Dior to discuss the possibility of having Dior pieces made for the Australian market. They signed a contract for Dior to produce original designs and for Douglas Cox to create them in his Flinders Lane workshop. The agreement between Dior and Douglas Cox really put Australian dressmaking on the global stage, yet ultimately the 60 Dior models proved to be too avant-garde for the conservative Australian taste. Cox was unable to continue the contract beyond the single 1949 season making these Dior-Cox couture pieces some of the most rare collectors items in Australian couture.
11. Yves Saint Laurent saved Dior from shutting down
The death of Christian Dior left the House of Dior in chaos, and general manager Jacques Rouët considered shutting down operation worldwide. To bring the label back on its feet, Rouët promoted the 21-year-old Yves Saint-Laurent to Artistic Director that same year. His first collection was a success, the clothes followed the classic Dior design but were softer, lighter and easier to wear. After a couple of years, he was called to serve the French army and left the house of Dior.
10. Anna Wintour helped John Galliano become creative director
Under the influence of Anna Wintour, editor and chief of Vogue, Dior's CEO Arnault appointed British designer John Galliano to replace Gianfranco Ferré in 1997. Galliano told CBS News that without Anna Wintour he would certainly not be at the house of Dior. This choice of a British designer instead of a French one, is said to have "ruffled some French feathers". Arnault himself stated that he "would have preferred a Frenchman", but "talent has no nationality". If you are enjoying this video so far, we strongly recommend you to subscribe to our channel, so we can continue to bring you the best content about fashion and luxury living.
9. Galliano revolutionized Dior more through his advertising then through fashion
In the 1990's Galliano ignited the escalation of porno chic advertisements, leading that trend among most fashion houses at the time, such as Gucci. Galliano also sparked further interest in Dior with somewhat controversial fashion shows, such as the "Homeless Show", that featured models dressed in newspapers and paper bags, and the "S&M Show".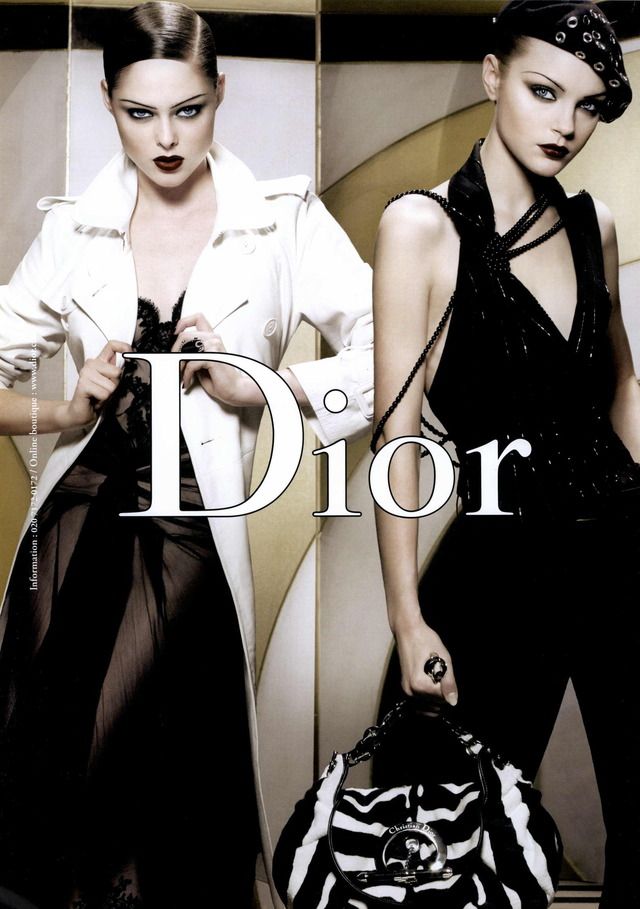 8. You'll find flowers in every Dior collection
The floral theme goes back to Christian Dior's childhood. The garden created by his mother in their Granville family home gave him a love of flowers that stayed with him throughout his life. The Dior style is beautifully defined by flowers, the dresses are frequently scattered with blooms or bouquets, embroidered with meadow flowers or draped in the shape of a rose, like the Opéra Bouffe gown.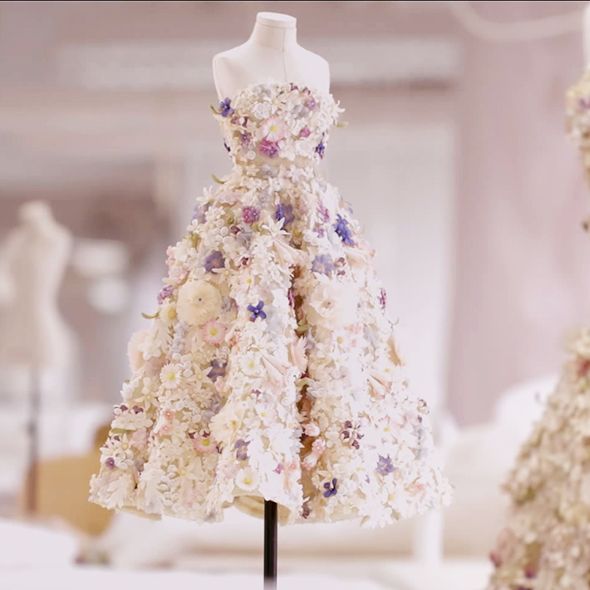 7. The Lady Dior bag was made for Lady Diana
In 1995, Bernadette Chirac the wife of former French President Jacques Chirac contacted Christian Dior, explaining that she wished to gift the Princess of Wales a unique handbag upon her visit to Paris. The Maison created a beautiful structured black bag, unofficially named the Chouchou. It was presented to Lady Diana at the Cézanne exhibition at the Grand Palais. Shortly after, the Princess was photographed several times with the bag on her arm. Described as "iconic" and "legendary", Dior launched the bag in a larger series and changed the name to the "Lady Dior" in 1996 with Princess Diana's blessing.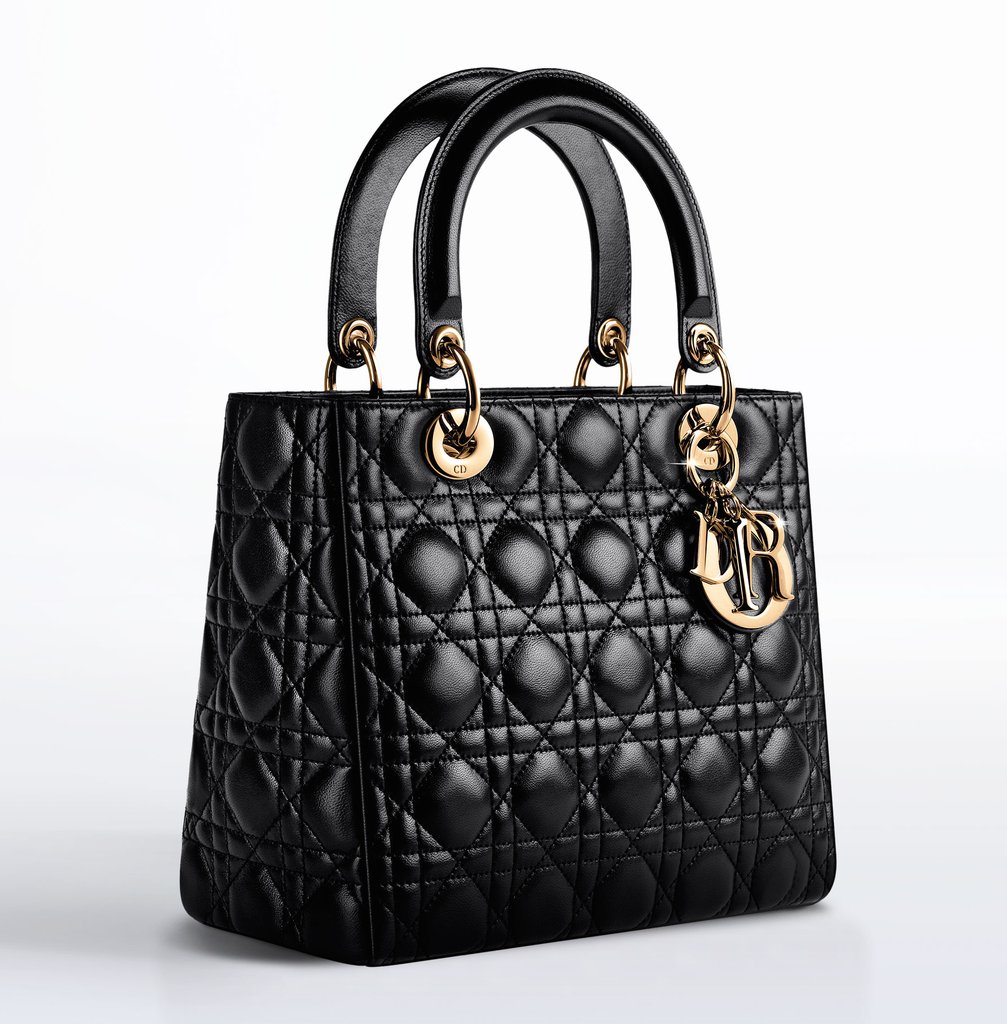 6. Dior is an Oscar winner
Well, sort of. Neiman Marcus awarded Christian Dior the Fashion Oscar in Dallas in September 1947, while he was on a trip to Los Angeles, San Francisco, Chicago and New York.
5. Dior couture shows would last for 4 days
The first people to see the collection were the most prestigious buyers and the press. The private clients were the last to see it. People were not allowed to sketch during a show, take photographs or share any information about it until the pre-scheduled release date. Even the fashion magazines were not allowed to show their pictures, or else they would be sued and not allowed back.
4. A Lady Dior bag can cost more than US$14,000
A basic Lady Dior bag ranges from US$4,000 to US$6,000. However that's not where the price range stops. As a part of Art Basel Miami, Dior collaborates with several artists from all over the globe and unveils a line of artistic Lady Dior bags with the starting price of US$5000, going up to US$14,000. These bags are retailed from specific Dior stores all over globe. Since 2016, Dior has been inviting artists to create their own versions for The Dior Lady Art Project.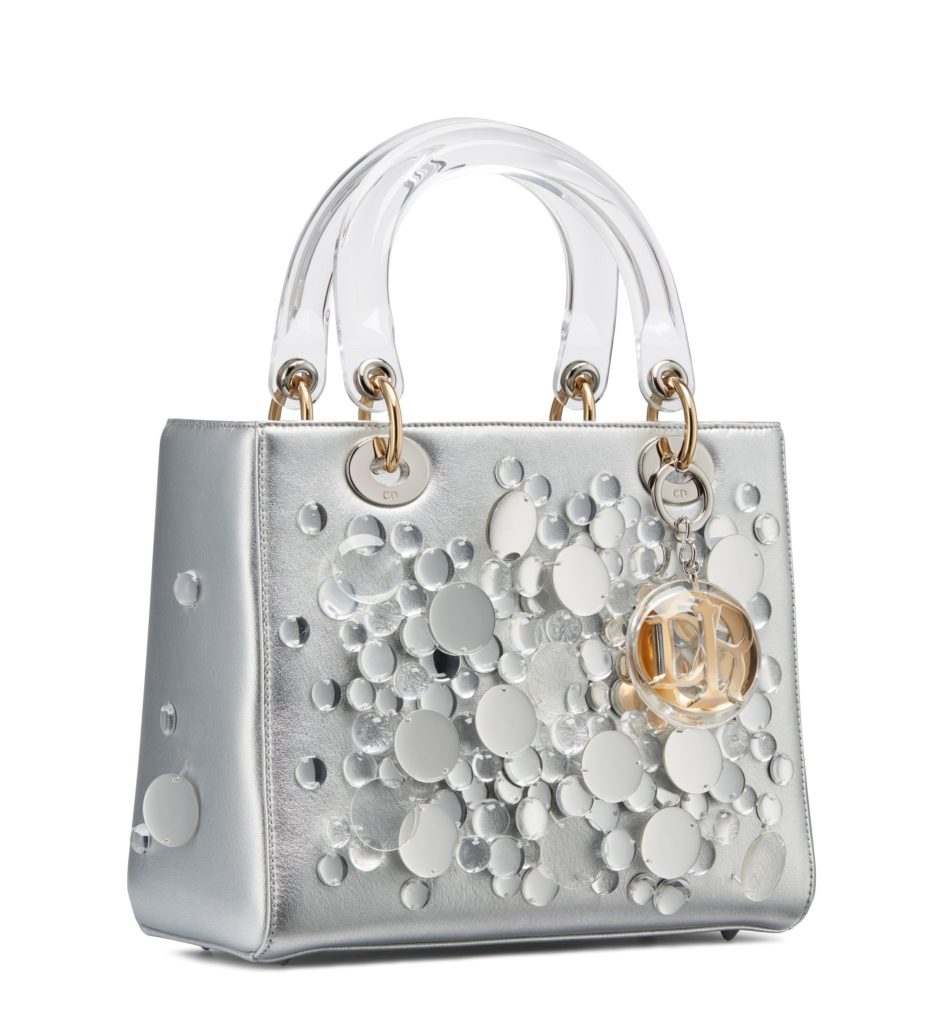 3. Beyoncé helped bring the Saddle Bag back
It was 1999 when John Galliano gave the Dior Saddle bag its debut during his spring/summer 2000 collection. The Saddle started a whole new trend and became an instant success. It quickly appeared on Sex and the City on the arms of Carrie Bradshaw. Only one year later the popularity of the Dior purse began to fade and eventually customers began to lose interest in this special eye-catching piece. Years went by, but suddenly fashions taste for logos came up again. 
Beyoncé decided to dust off her vintage Saddle bag in 2014 and started frequently wearing this piece proudly. People started speaking about it and slowly but surely the bag became 'hot' again. Its return was so big that even Dior noticed, and decided to bring back the iconic silhouette. With a big influencer campaign in 2018 the Saddle became an icon of the brand. It's safe to say that the Saddle bag is here to stay!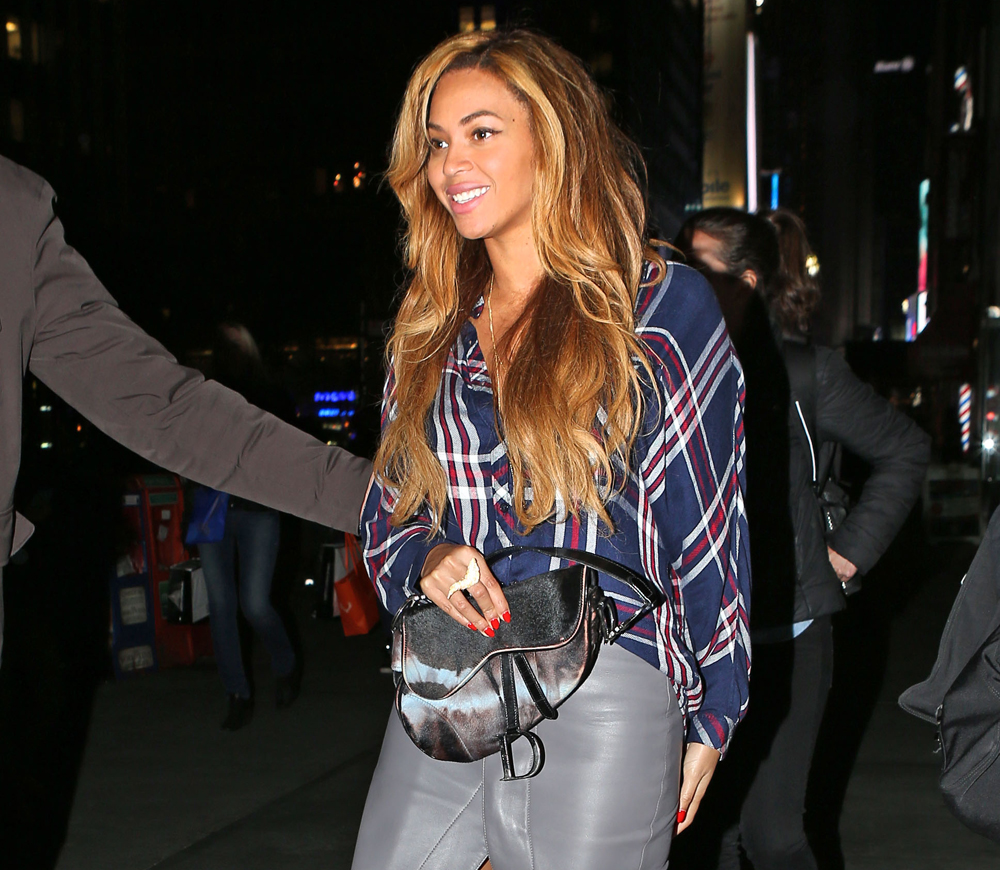 2. Maria Grazia Chiuri created a new feminist era for Dior
In 2016, it was announced that Maria Grazia Chiuri would succeed Hedi Slimande as artistic director. She was the first woman to hold such position. Chiuri said that "Dior stands for femininity but the idea of that is still steeped in the Fifties, femininity isn't something that finished in the Fifties; it can be more contemporary,". Grazia Chiuri transformed Maison Dior by reinventing it to suit the modern-day woman. Although she stayed true to Dior's roots, she redefined what it means to be feminine. Chiuri's Dior has since produced many notable pieces including the J'Adior handbag line, basic tees with "We Should All Be Feminists" printed across it and a new Dior logo.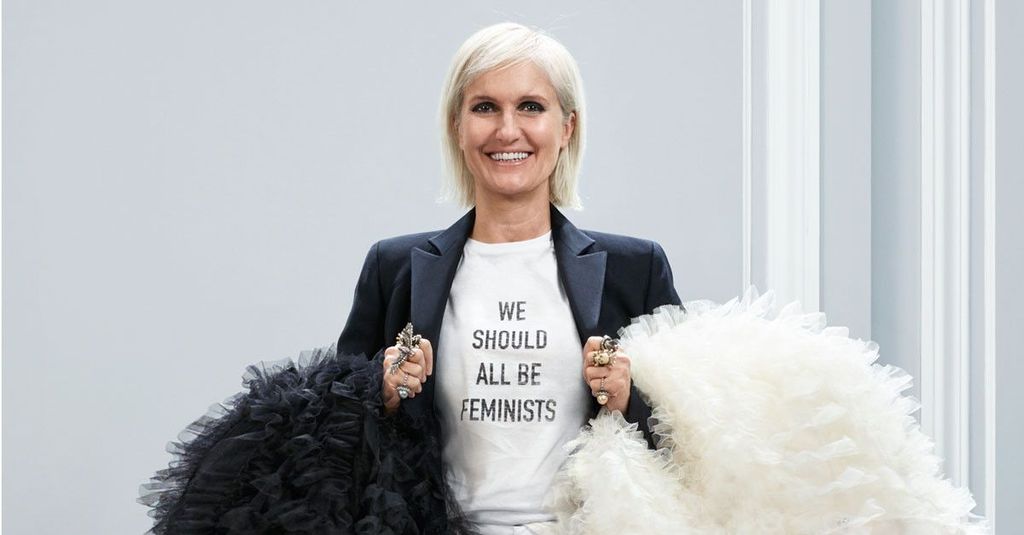 1. The Dior Caro and Bobby handbags were inspired by Christian Dior's life
Maria Grazia Chiuri takes big inspirations into the life of Dior's creator. Named after Christian Dior's beloved pet, the Dior Bobby bag is Chiuri's celebration of the notion of loyalty. The bag is supposed to be a loyal companion to the modern woman thanks to its enduring style and craftsmanship. And the Caro bag is a tribute to Christian Dior's sister! Catherine – known affectionately as "Caro" – the Dior Caro bag is clad in the iconic Cannage motif.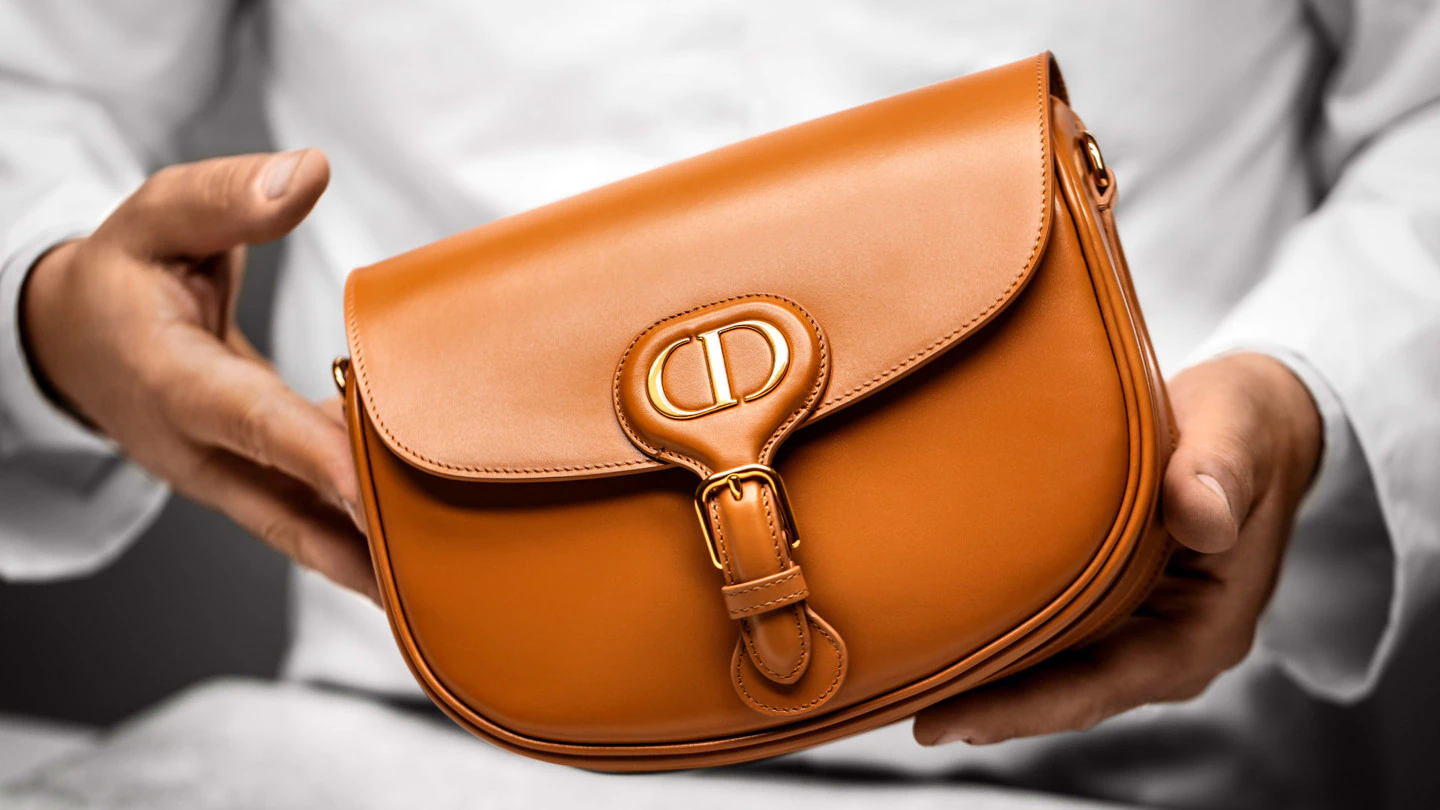 Hope you enjoyed my list of the 16 things you didn't know about Dior! Make sure to check out my post about The Best Dior Bags!